Media information / work with me
Travel Photo Discovery is a leading destination travel and photography website that offers exceptional travel inspiration, reviews, travel tips and photo inspired journeys serving a range of well traveled enthusiasts. Our key audience viewers come from a diverse group of interest, age and high income demographics and they are looking for exciting destinations and new recommendations from our site. The site's main reader base are interested primarily in Boomer, adventure,  lifestyle and luxury experiences.
 Demographics
 Our readership is a 60/40 percent ratio of women to men and primarily from the US, Canada, Australia and UK countries. They range in age groups from 35 to 65, covering a fantastic group well seasoned travelers that all love to explore the world. The main demographic skews to the 50+ age groups – an age group that travels regularly and are interested in luxury experiences, adventure, culture and delicious cuisine.
 We check,  research and we share our knowledge and experience with our readers looking for information in these key areas:
We collaborate on marketing programs/awareness for premium brands, hotels, restaurants, tour companies, destinations, or any other travel-related business. We also promote product reviews, group tours, hotel experiences, restaurant reviews and show reviews. We accept media trips, complimentary stays, passes, trips, etc. If you feel your hotel/restaurant/tour/product should be included in our list of recommendations, please don't hesitate to contact us.
Circulation
Through Travel Photo Discovery and our various social media channels, we offer many marketing, brand and promotions options. Travel Photo Discovery has a monthly readership of over 30,000 to 34,000 unique visitors per month. We are very connected in various niche markets that also support and promote our website and social media platforms to a wider audience base. In addition, we have built up an extensive social media following that can be utilized for additional promotion or branding.
Social Media
Social media reach is very strong across the many platforms that Travel Photo Discovery uses to spread more awareness and marketing/branding programs to its viewer base. Active followers to the various social media channels actively follow, share and re-broadcast material that is share on these channels and receive a high rate of engagement. Following are the main social media channels and followers for each platform.
Domain Authority = 44
Page Authority = 53
(A twitter reach sample campaign of a targeted brand had over 190K reach on twitter during this short campaign)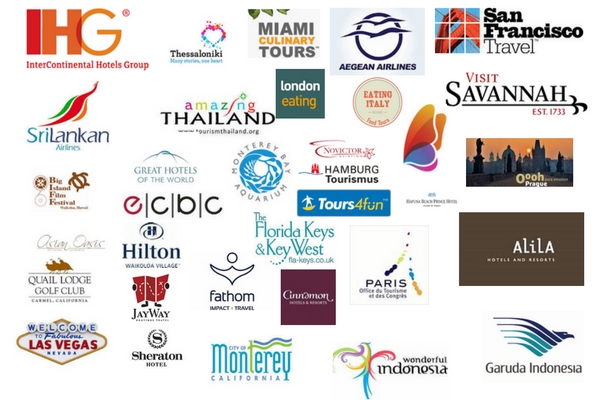 Marketing and Branding campaigns
We are ready to collaborate and help you with your new projects or marketing projects that we can immediately share with our audience on our blog and social media channels. We have a very engaged audience base that are interested and passionate about all the different areas of travel that we love to promote. If you have any new projects or branding needs, we can to help to maximize exposure and mind share of your brand and help you effectively reach these quality decision makers.
Typical collaborations or projects that we participate in:
Sponsored content
Native advertising
Press trips or strategic branded campaigns
Product introductions or reviews
Branded content
Photography and video projects
Syndicate content to other sites
Product placement in (blog, videos, social media)
Social media for clients or social media takeovers
Twitter chats, You Tube videos and Pinterest Boards
Personal appearances or speaking engagements
Ambassadorship programs
Social media consulting
Contact us
Any questions or inquiries, please contact me at emorata (at) yahoo.com and I will respond to all inquiries quickly