Stow Lake in Golden Gate park, Travel Photo Mondays
It's Monday morning, time to enjoy some gorgeous travel photography and inspiration from around the world. Let's banish those Monday blues by sharing gorgeous imagery and story telling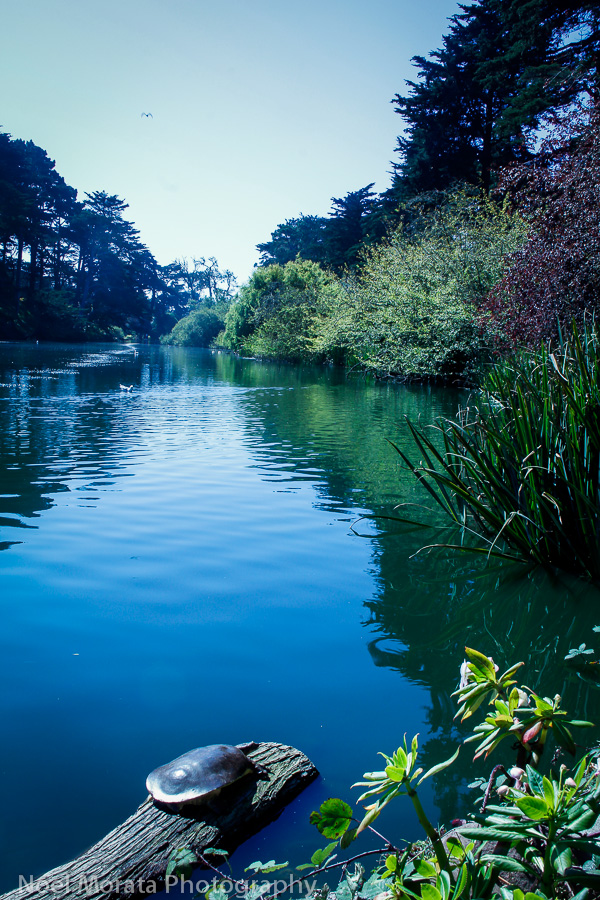 Turtle enjoying the afternoon light

 

 

 Today, we are taking a walk around one of my favorite parks, Stow lake in Golden Gate Park – San Francisco. In early fall this lake is filled with many blooming California natives planted along the river banks and walkways. It's a pleasant and easy walk around the lake with a boat house and row-boat facilities for rent. Along the many pathways you can find yellow Hypericum, nasturtium, fuchsia, flannel bush and California Lilacs or Ceanothus completely flushed with purple blue flowers.

 

 

Outside of people walking their pets, there's some wildlife to be found around the lake with turtles, geese and other fowl nesting in the area. It's very quiet and the solitude is a real break from the urban jungle of San Francisco.  Most of the time you almost have this area to yourself to enjoy some peace and contemplate nature.

 The park is filled with native flowers, let's take a look….

 It's a perfect spot to paint and study nature….

A summer show of blooms in the park
History
Stow lake originally started in 1893 as a man-made lake built-in Golden Gate park as a respite from the crowded urban streets of San Francisco. A boathouse and rental boats were added for leisurely outings on the lake and were very popular with locals wanting an easy afternoon activity in the park. To learn more about Stow Lake visit their website here.
Thanks so much for coming to visit Travel Photo Mondays and visiting this beautiful Stow Lake in San Francisco. Come and enjoy some of these other bloggers from around that world showing you some beautiful imagery. (Just click on any of the links below to take you to another destination)
If you like this post on Stow Lake in Golden Gate park, Travel Photo Mondays, please consider subscribing to the blog below – also please do share the post with any of the social media buttons all around the post. Thank you for visiting.