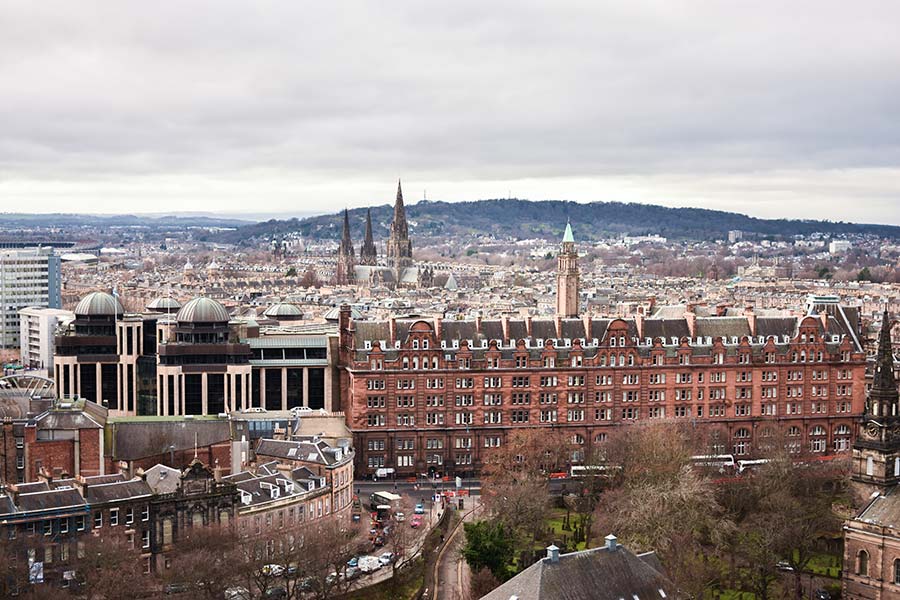 With only two days to discover the Scottish capital of Edinburgh, you have a lot to do and not much time. But don't worry because we've got you covered for an exciting yet relaxing two day itinerary in Edinburgh! From unicorns and castles to creepy graveyards and winding alleys, read on for how to have a wonderful 2 days in Edingburgh, Scotland.
Day 1: Exploring Iconic Edinburgh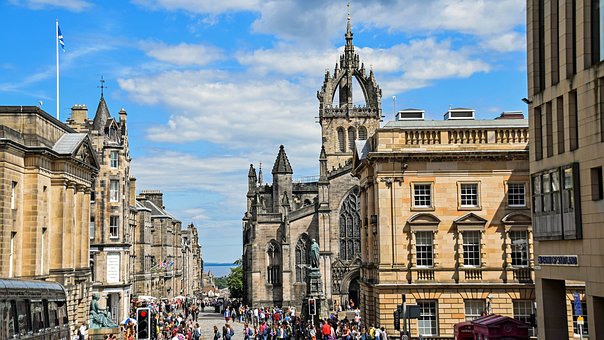 Take a Free Walking Tour
Of course, the first thing you should seek out is a free walking tour. Walk along Edinburgh's Royal Mile and wander through the nooks and crannies of old town all the while being told about the city's unique history and even some spooky tales. You'll have an idea of the city's layout so exploring will be much easier after a free walking tour. Grab the morning tour group so you have the rest of your day!
We're a big fan of free walking tours in Europe and if Sandemans Tours is in town then we always use them! They offer more than just a general free walking tour in Edinburgh, such as Edinburgh Castle, Harry Potter, Spooky Edinburgh, etc… Check them out!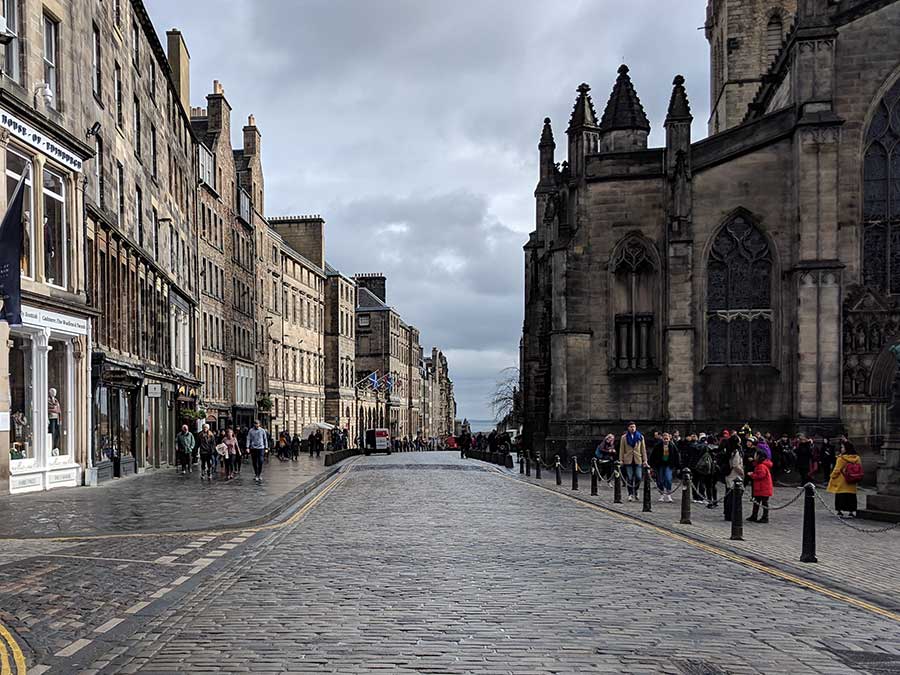 The Royal Mile
If you decide on a free walking tour then you'll have discovered a bit of the Royal Mile already, but there's so much to see on this picturesque street in Edinburgh's old center. There's plenty of shopping here and some great spots to eat and drink but if you venture up the hill of the Royal Mile, you'll come to one of Edinburgh's main attractions, Edinburgh Castle.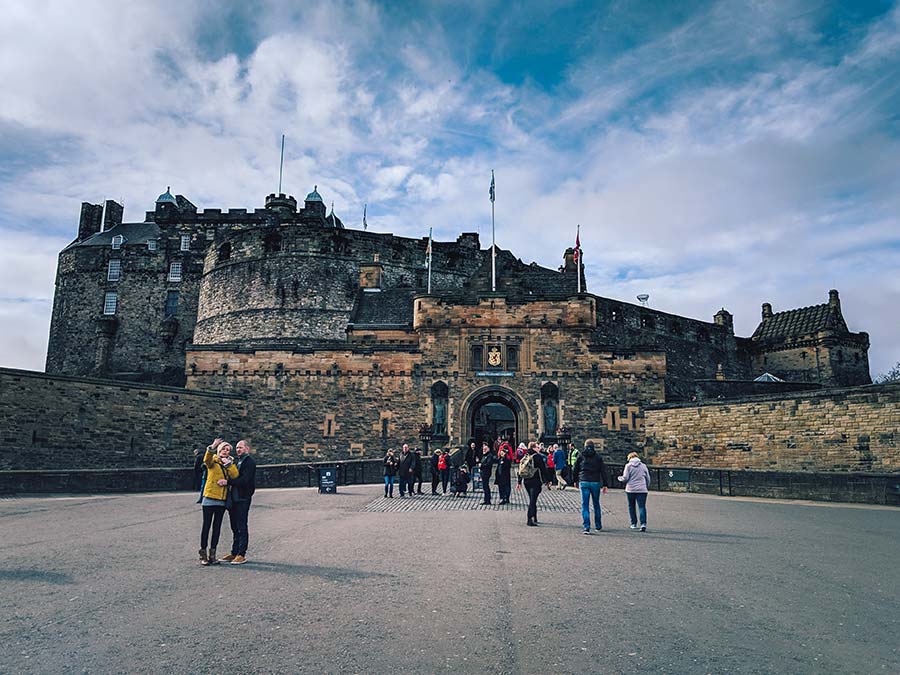 Edinburgh Castle
Perched atop Castle Hill, Edinburgh Castle is arguably the most iconic site in the city. Two Scottish heroes await you at the entrance, Robert the Bruce and William Wallace. While you're here, be sure to snap some great panoramic pictures of Edinburgh below. Be mindful that it will likely be very windy!
Edinburgh Castle's history runs deep and you'll find no shortage of interesting things to see within. To list a few, there's a large military museum, an old prison museum, the crown jewels, St. Margaret's Chapel (dating back to 1130!), Scottish National War Memorial, and finally the Great Hall, whose history had some inspiration for a famous Game of Thrones scene.
Ok, needless to say, there are a lot of things to do inside Edinburgh Castle. You can spend an entire afternoon or even most of the day here so have a plan in mind when you visit the castle.
We recommend buying a guided tour of Edinburgh Castle to help you understand the important sites and then afterward wander a little on your own and see a museum or two.
We used Sandemans for our Edinburgh Castle tour during our short stay and loved it. We learned a lot of things that we wouldn't have known otherwise and also got to venture about on our own. A castle ticket gives you entry to all of the museums inside so don't worry about having to pay extra.
It's important to note there is one popular spot in the castle that gets very crowded around 1 pm and it is, of course, named the 1 o'clock gun. A cannon fires a loud blank at 1 pm so be prepared for the crowds to gather around and witness this historical practice from 1861!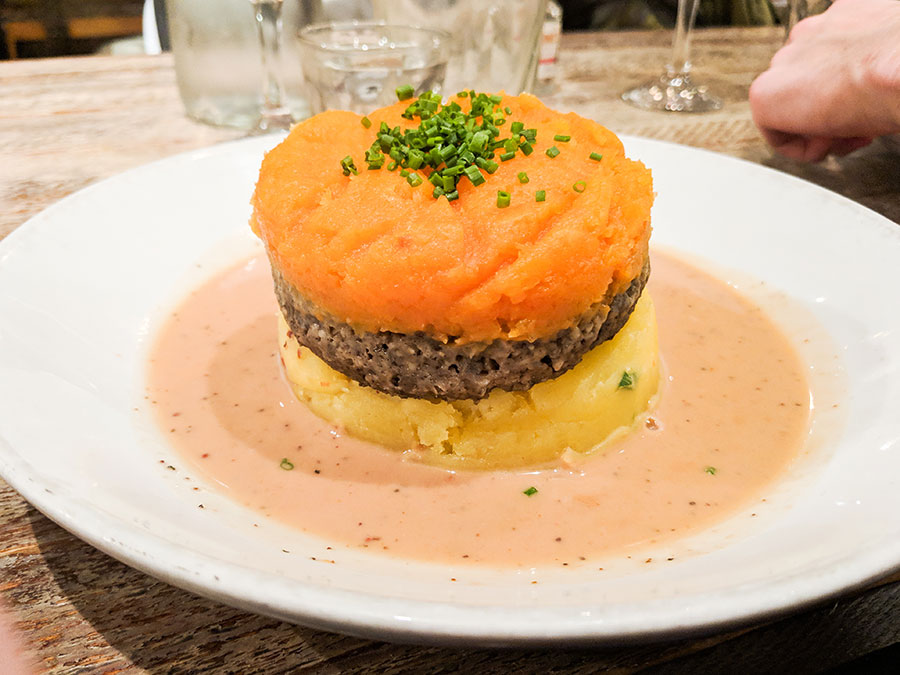 Haggis and Mash
You can't visit Edinburgh and not try the delicious Scottish cuisine! We'll let the food do most of the talking on this one but do try some Haggis and Mash with Scotch Whisky and if you have room, a lamb shank. Our experience at Makars Gourmet Mash Bar was a delicious one and we highly recommend visiting!
Day 2: Find the Magic in Edinburgh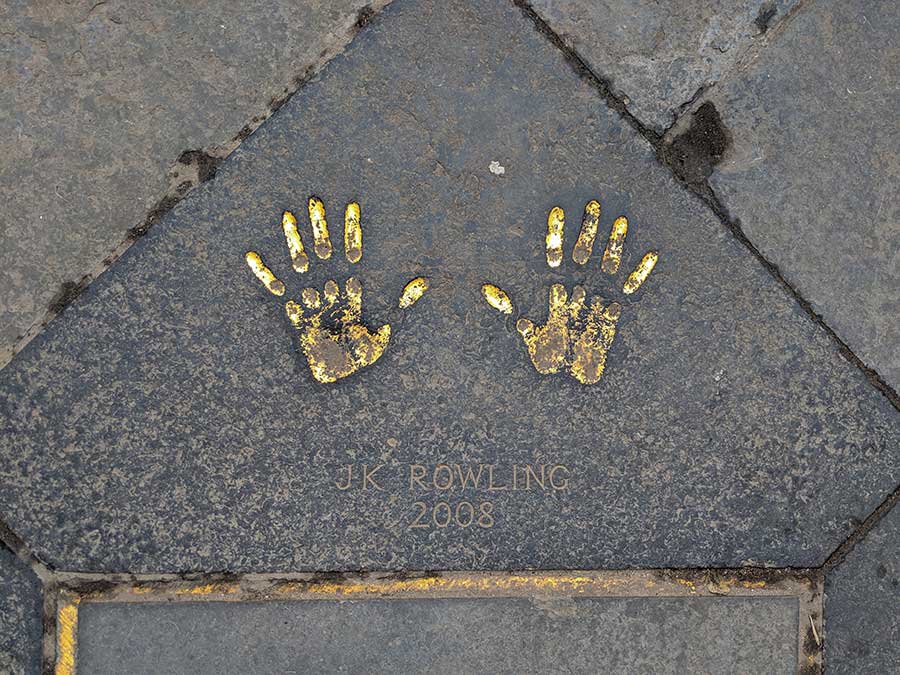 Harry Potter
If you're a fan of Harry Potter then you're going to be enchanted by Edinburgh. See what we did there? From the Balmoral Hotel where she finished the 7th book or the streets and graveyard that garnered her inspiration, Harry Potter is hard to miss!
If you're not into wizardry then skip Harry Potter and try the Palace of Holyroodhouse, which is located at the bottom of the Royal Mile. It houses all kinds of art, antiques, artifacts and it served as a former royal residence.
For those muggles interested in Harry Potter, you can book a Harry Potter tour through Sandemans or there are plenty of other companies that offer the same package. Airbnb also has some great Harry Potter experiences so be sure to check all your options before buying!
Some important sites to see are George Heriot's school, which is a real private school that is broken up into four houses, the inspiration for Hogwarts. The Greyfriars Kirkyard (graveyard) is another famous spot regarding the wizarding world. Find the gravestones here for the Riddle family, Moody, and McGonagall, who was apparently the worst poet in history. And don't miss J.K. Rowling's hand prints, which are a symbol of her receiving the Edinburgh Award, just off the Royal Mile!
Finally, grab a bite at the Elephant Cafe or Spoon Cafe (known as Nicolson Cafe when she was writing). J.K. Rowling was known to write at both of these in the early days of Harry Potter. However, she spent more time in Spoon Cafe as it was owned by her brother-in-law so have a coffee and relish in the HP lore Edinburgh has to offer!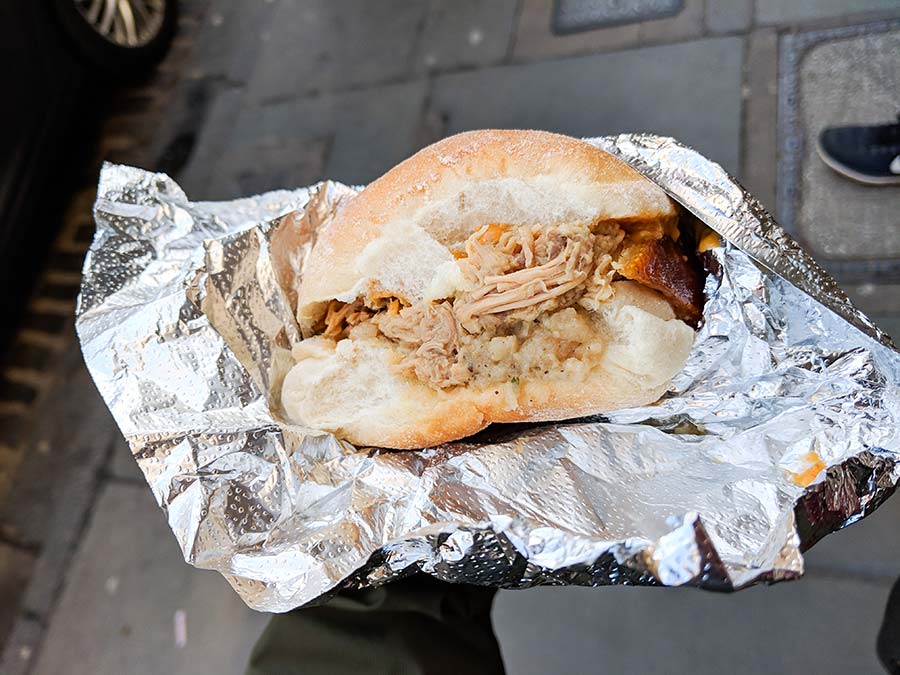 Oink
Hungry yet? With all this exploration of Edinburgh you're going to work up quite an appetite so head to the famous Victoria Street (mentioned next!) and find the perfect little lunch joint named Oink. The menu is basic but that's not a bad thing in this case.
Take your pick of three different sizes of pulled pork sandwiches, pick a bread, choose a stuffing and a sauce. There are gluten free options available!
After ordering, head to the Grassmarket Square just around the block and enjoy! You'll find plenty of benches in the square and even a view of Edinburgh Castle from the western edge of this historic square.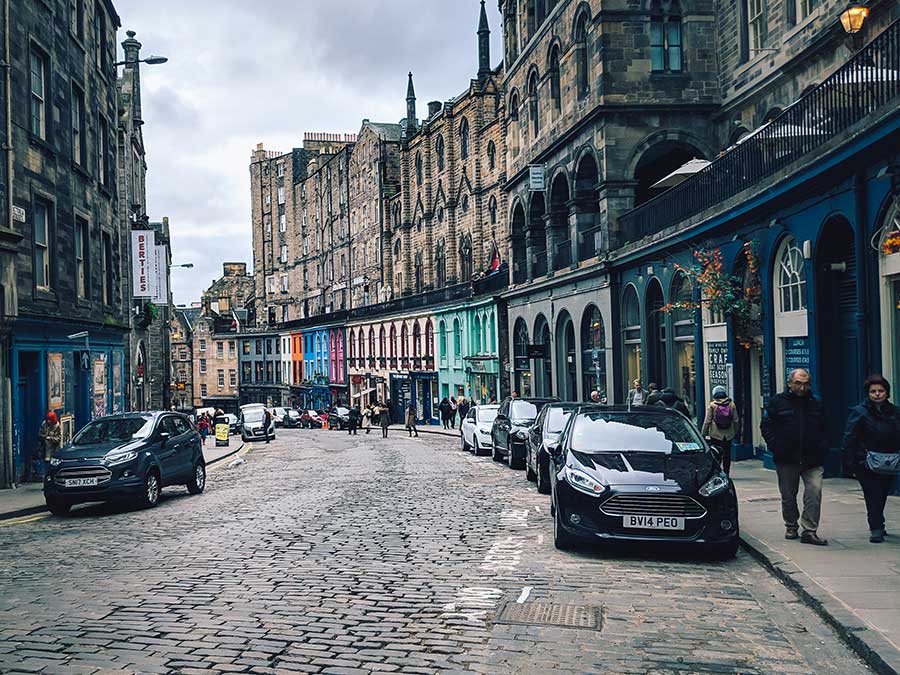 Victoria Street
Since Oink is located in the heart of Victoria Street, take some time to wander along this colorful, curvy boulevard and head inside some shops. You'll find many Harry Potter themed stores on Victoria Street because this street served as the inspiration for J.K. Rowling's idea of Diagon Alley. Don't forget to take some pictures as well!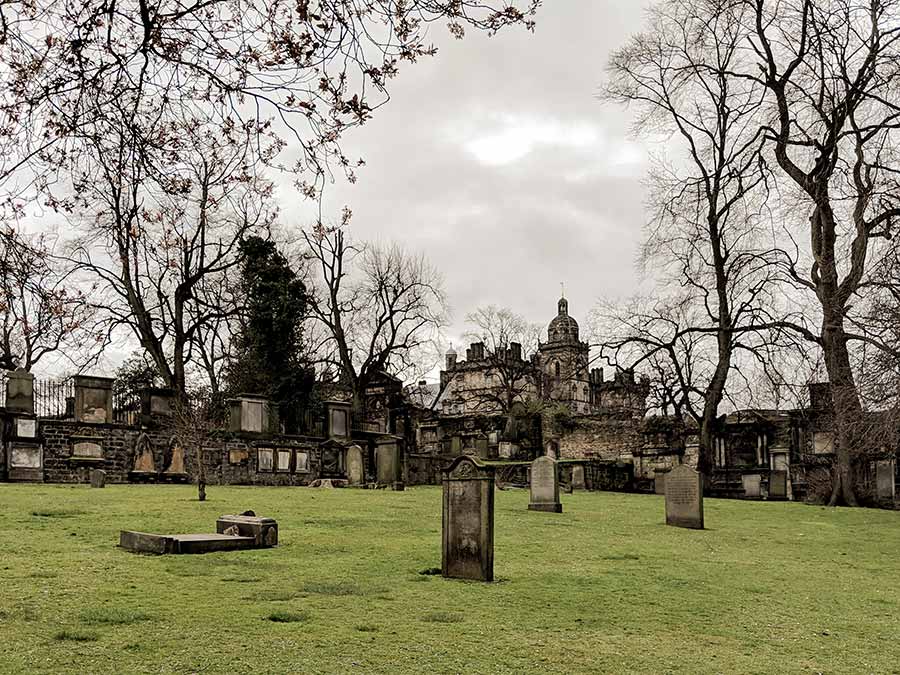 Greyfriars Kirkyard
Greyfriars Kirkyard is a must-visit while in Edinburgh. Going on a walking tour will provide some history into this graveyard and why it looks so dark and beautiful. It's worth mentioning that there are many more buried here than the headstones indicate and that graverobbing was a common practice at one point in time.
Of course, as we said previously, you'll find plenty of Harry Potter lore here but there's also a little dog named Bobby waiting for you at the entrance who has a heartwarming story to tell.
While our walking tour did briefly take us through the graveyard, we returned at night for a spooky adventure of our own. Don't worry, it wasn't really that frightening but you can get some great pictures. It's a pleasant non-touristy thing to do and a different way to see this historical site in Edinburgh.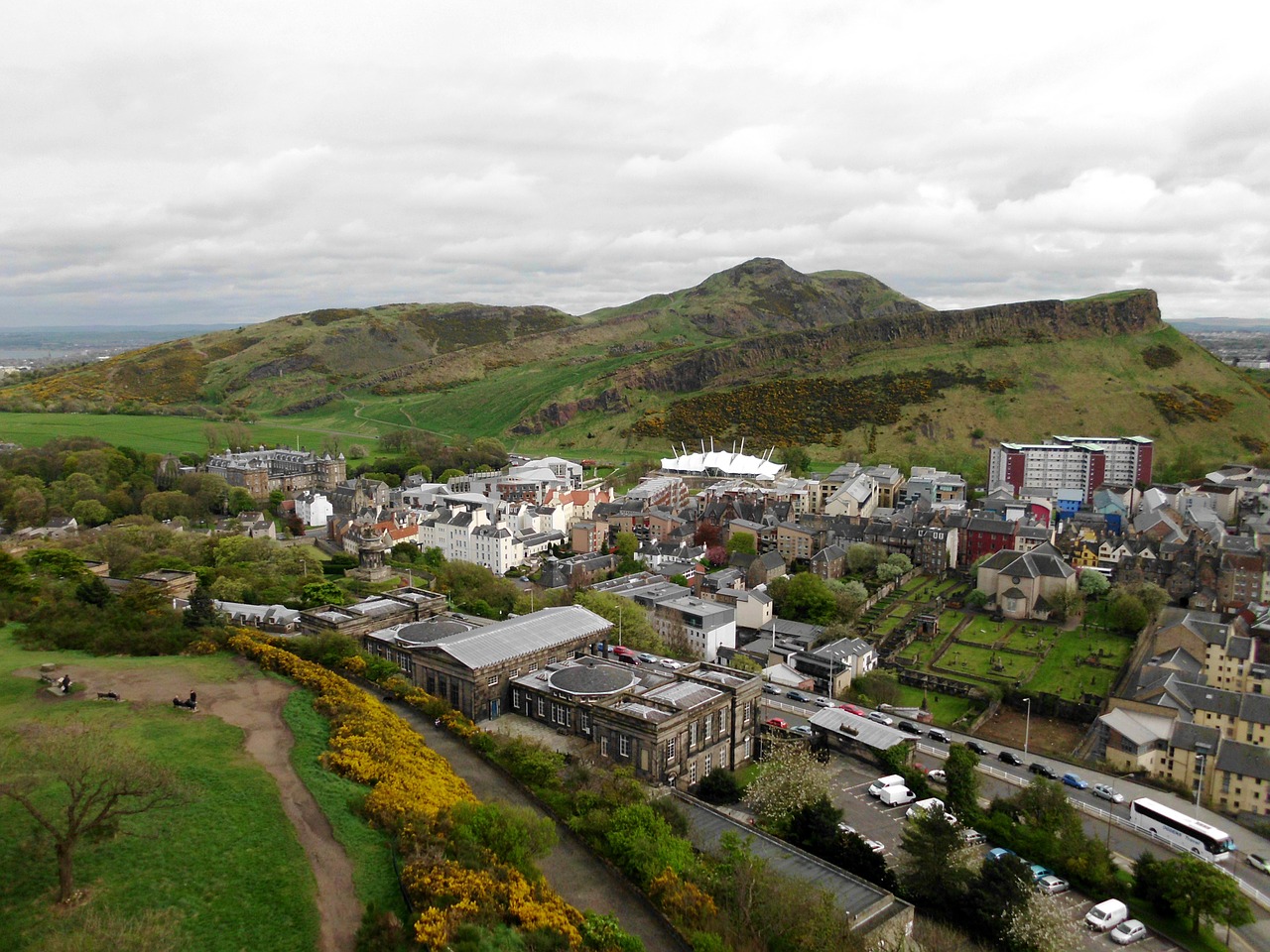 Arthur's Seat
For a wonderful outdoor activity, head up to Arhtur's Seat. At the bottom of the Royal Mile, you'll come to a large park known as Holyrood Park. Enjoy your time in this huge area and visit the 15th century St. Anthony's Chapel ruins. It's not a bad idea to pack a snack for your journey!
Once you ascend the extinct volcano that is Arthur's Seat (it's not a bad climb!), enjoy beautiful views of Edinburgh from a distance to end the day. You'll get some photos and memories to cherish your time in Edinburgh. Then head off to have a pint and relax the evening away!
Summary of 2 Days in Edinburgh Itinerary
With only two days to explore Edinburgh, we hope this itinerary helps you see a lot but not exhaust you. Of course, do all you can and eat all you can but most of all, relax and enjoy your Scottish journey. It will be one to remember!
Love this, pin it!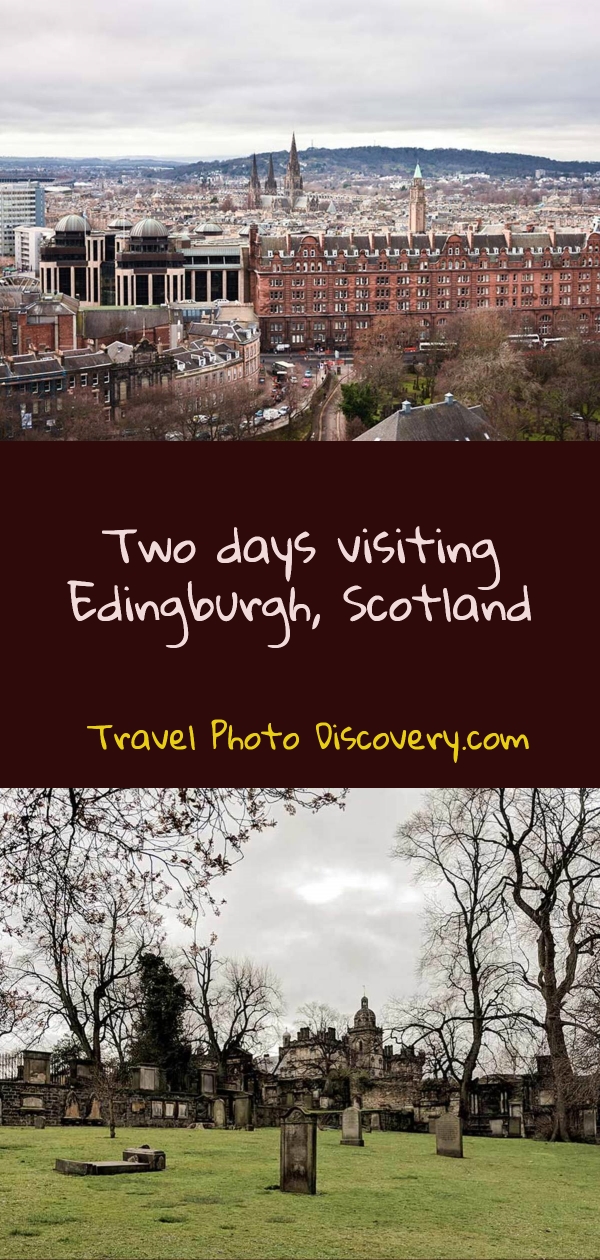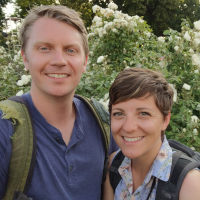 We're Darah and Garrett, two mistake-prone wanderers with a mad love for food. We quit the 9-5 life to move abroad. Now, unexpectedly, we're digital nomads who teach English online. Life is full of surprises!
We believe in sharing budget-friendly advice and seek to offer a unique point of view on travel destinations around the world. We hope our fellow wanderers can find our words useful and in turn feel inspired to travel and eat the world!
Thanks for visiting today and checking out this post on 2 days in Edingburgh Scotland. I hope you are inspired to plan a visit and enjoy these wonderful attractions. If you enjoyed the images and post, could you please share it with any of the social media buttons located around the post.
If you like what you see, come and check out my other social media channels for more updates, including Instagram, Pinterest and Twitter
Some links in this article on 2 days in Edingburgh are affiliates which provide a small commission to support this site at no extra cost to you. Thank you for reading, and happy travels!