There has been a city on the site of York for nearly 2,000 years now making it one of 12 cities in England that are so old they pre-date records.
So if you haven't been yet, what's your excuse!? It's certainly been there long enough!
York is the medieval capital of Northern England, and at only 1 ½ hours from London by train, it makes for an excellent spot for a weekend break. The medieval walls pen in the main city, meaning all the key sites are within walking distance, so you can pack a lot into just a couple of days.
If you're interested in a visit, here are 7 of the best things to do in York.
Top things to do in York, England
Visit Yorkminster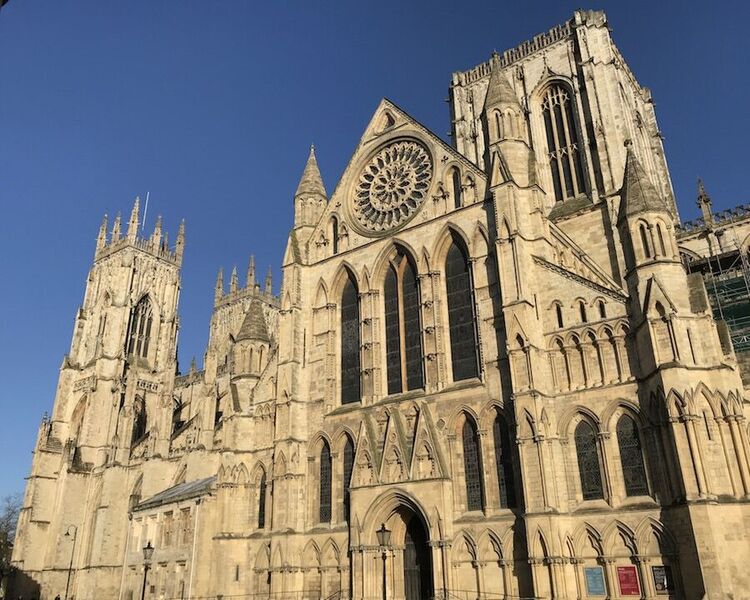 No trip to York would be complete without a visit to the imposing Minster, which can be seen from all parts of the city.
There has been a church on this site as far back as 627. It is the seat of the Archbishop of York, the second highest position in the Church of England.
The Minster features more stained glass than any other church in England, and visitors are again able to see the magnificent Great East Window, which was revealed in 2018 after nearly a decade of restoration.
If you're wondering what a minster is, it is an old term for a teaching church. As it houses a Bishop, it is also a cathedral, which is slightly confusing. Not all cathedrals are minsters, not all minsters are cathedrals, but this happens to be both!
Take a Wander Along the Shambles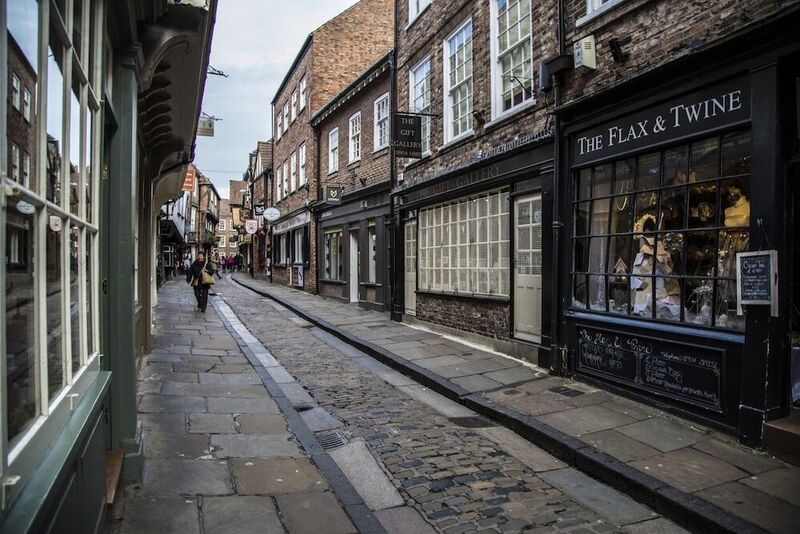 The Shambles is the most famous street in York, and one of the best preserved medieval streets in the world.
With its crooked buildings, flagstone road and traditional windows, it's like taking a step back in time.
Shambles is an old term used to describe open air meat markets, and at one point there were over 20 butcher shops on this street, with the groove down the middle draining the blood away.
The Shambles is also the street that J.K. Rowling based Diagon Alley on in her Harry Potter books.
Walk the City Walls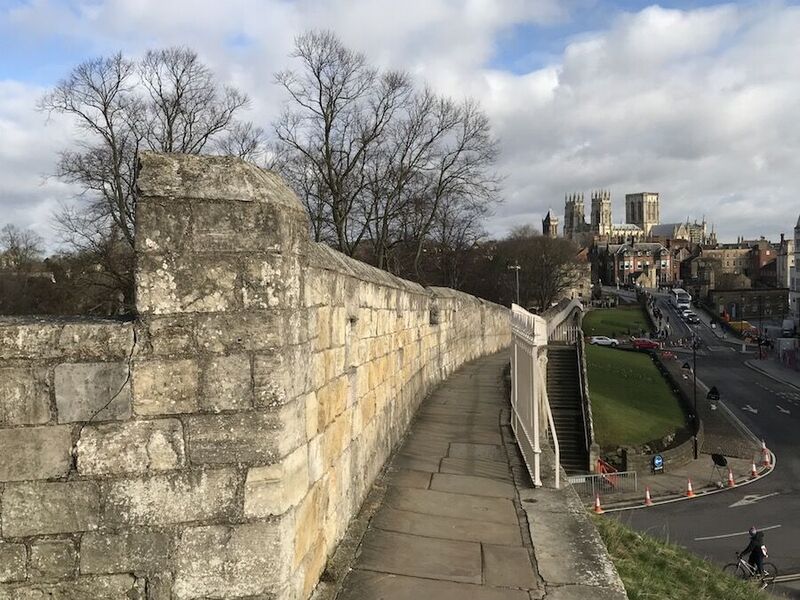 York's medieval walls can be accessed from a number of places in the city. They are split up by five main gateways, which are known as 'bars' in York.
This means you can do small sections, or if you're feeling really brave take on the full 3.4km walk (around two hours).
Our favourite section is between Bootham Bar and Monks Bar, which only takes about 20 minutes, but gives panoramic views back over Yorkminster and the Treasurer's House.
Do some Trainspotting at the National Railway Museum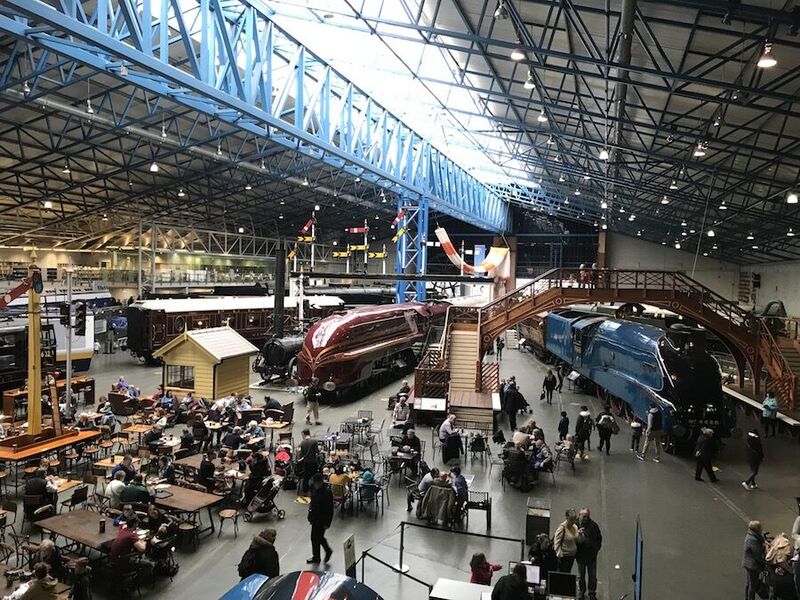 The National Railway Museum is the largest of its kind in the country and one of the best things to do in York.
It has a replica of Stephenson's Rocket, a fully restored Flying Scotsman and The Mallard the fastest steam-powered train ever built. And best of all, it's completely free!
If you fancy pampering yourself, they also do amazing afternoon teas served in a fully restored Edwardian railway carriage called 'The Countess of York'. A very British way to spend an afternoon!
Take a Ghost Tour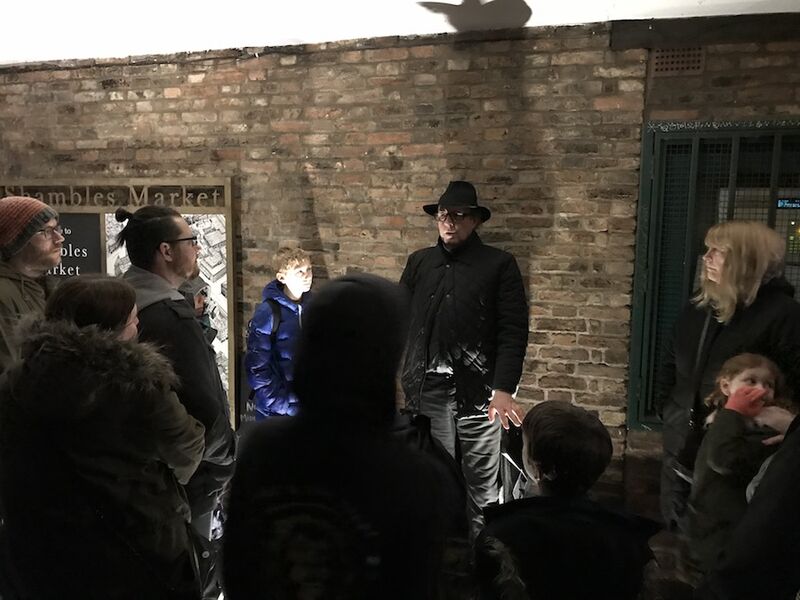 York is said to be the most haunted city in Europe, so make the most of it by booking yourself on one of the many ghost tours that are available.
The guides are creative and inspiring story-tellers, who also have detailed knowledge of the history of York, and will point things out that you would not have noticed on your own such as the numerous cat and owl statues that are dotes around the rooftops of York.
The tours take around an hour, and are relatively child friendly, despite some slightly gruesome tales.
Visit the Yorvik Viking Centre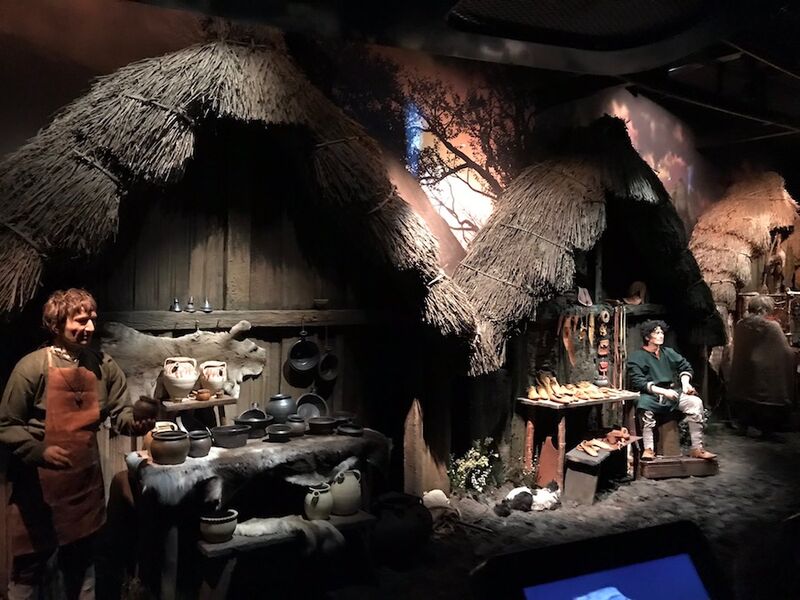 Yorvik Viking Centre is one of the most creative museums I have ever seen!
Once you arrive you are loaded into small theme park style carts, and whisked around the ancient Viking city of Yorvik, which would later become York. You see villagers at work, creating clothes, tending to animals and making weapons. It is a truly immersive experience, that could not have been had in a normal museum.
The Vikings captured York in 866 B.C. led by the intimidating named Ivar the Boneless, and they ruled the area for nearly 100 years. A lot of Viking artifacts have been found around the city, and you can see the archaeology in action nearby at the hands-on 'Dig York' experience.
Get a Sugar Rush at the York Chocolate Story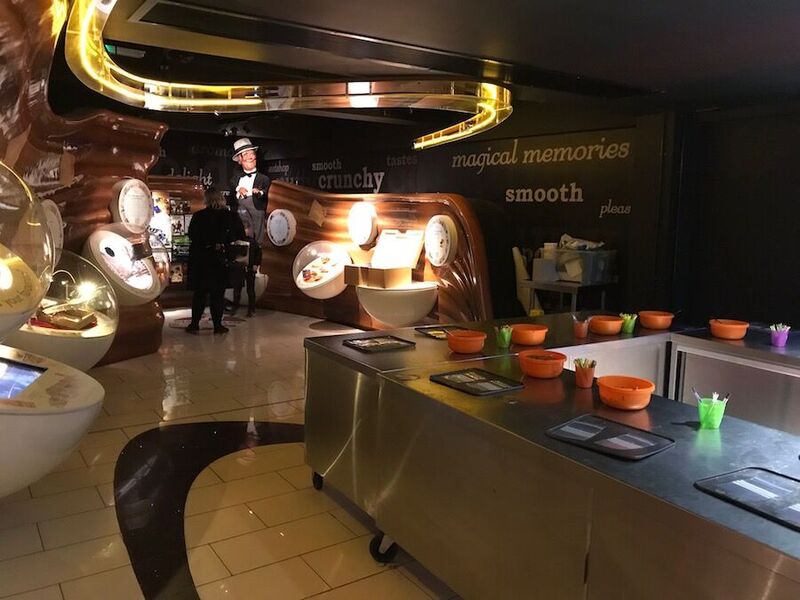 You may not know this, but there is a long history of chocolate-making in York.
The famous Quaker families of Terry's, Rowntree and Craven were all based here. Quakers first got into chocolate making by producing cocoa to try to help combat the growing number of alcoholic drinks on the market. When they moved into producing chocolate bars, their trustworthy values led them to gain big groups of customers.
They also revolutionised the way workforces were treated, with their ethical values meaning pensions, dentists and even entire villages were provided to keep their workers happy and healthy.
The York Chocolate Story does an excellent job telling these tales, with a guide leading you through a series of rooms that all tell part of the story in a different way. From talking picture frames, movies filmed in the Amazon and interactive bean grinding, they have put a lot of thought into bringing the story to life.
And most importantly you get to try the chocolate at every stage of the process, finishing up with creating your own chocolate lolly at the end of the tour. Yum!
Where to Stay in York
York is a very easy to get around and you will find hotel and inn prices around the city to be quite affordable in comparison to London.  With a variety of classic style homes and inns to choose from, you can have a wonderful stay to add to your York visit in the region. Here are some places to stay with great reviews and ratings.
Dean Court Hotel – great location across from the Minster and well priced for the area. Clean and well-appointed rooms, great customer service and nice breakfast service
Mount Royal Hotel and Spa – Short walk to downtown York from this quaint historic inn, comfortable rooms, great breakfast and front desk service
Principal York Hotel – a classic hotel upgrade to modern standards and decor with beautiful public areas and gardens, exceptional service, spacious, clean and comfy rooms
Check out these highly rated hotel reviews on Trip Advisor here for more hotel information and price ranges.
Enjoyed this, please pin it!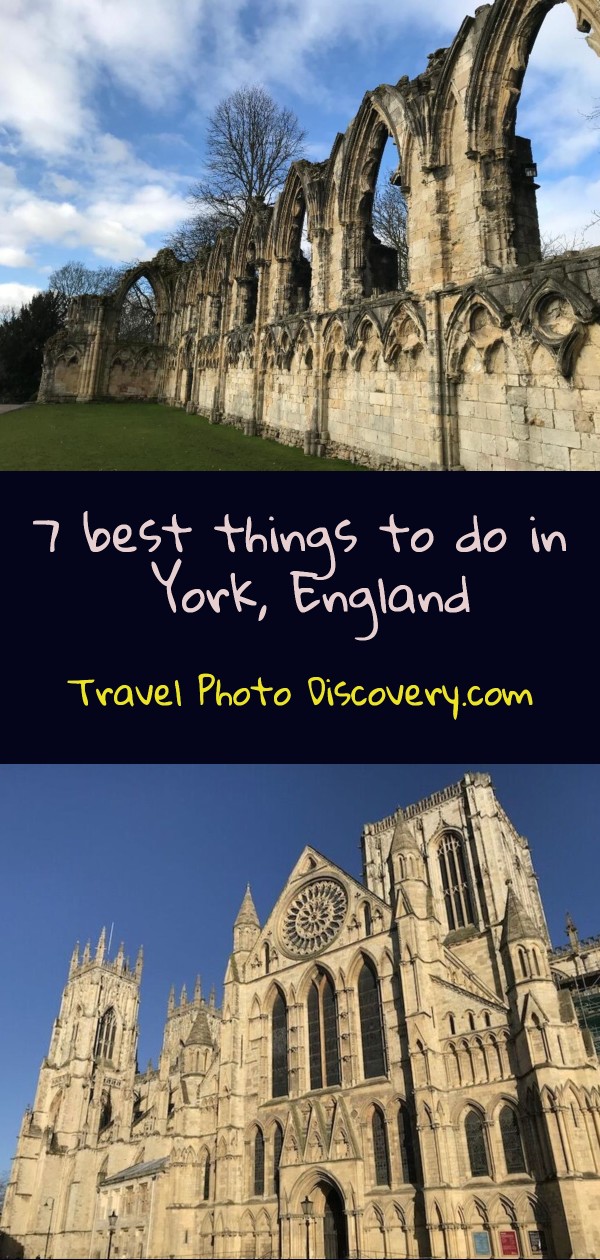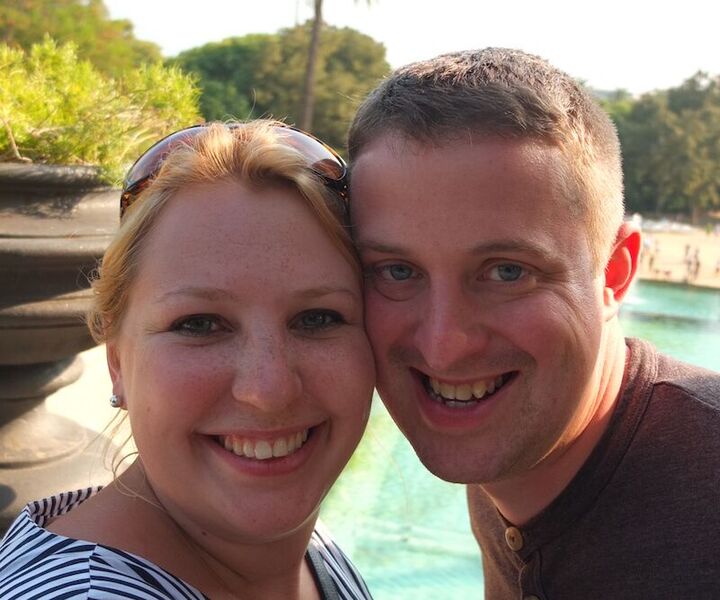 Guest writer bio
Ben is the blogger behind TheSabbaticalGuide.com , a site designed to give people the information, tools and inspiration they need to make their sabbatical dreams a reality. He caught the bug for travel at an early age when his dad moved out to South Africa, and now
builds regular ͚mini-retirements into his career, where he sees the world with his wife Becca.
Thanks for visiting today and checking out this post on the 7 best things to do in York England, if you enjoyed the images and post, could you please share it with any of the social media buttons located around the post.
Disclosure – There are affiliates links on this posts which provide a small commission to support this site at no extra cost to you. Thank you for reading, and happy travels.