Cornwall is one of the UK's top destinations. Think epic beaches, some of the best hikes in the country, historic fishing villages and delicious Cornish pasties; with a beautiful landscape and fascinating culture, it's the ideal place to spend your summer holiday.
Cornwall is technically a ceremonial county of England, but it is also a Duchy and is a place with a fascinating independent spirit. It was never settled by the Romans and Saxons like the rest of England, so like Wales and Scotland, it retains a lot of Celtic heritage.
The region is famous for its beaches, but also for its historic tin mines, the wild Bodmin Moor, and its many other attractions like The Eden Project and St Micheal's Mount. You can visit all of these attractions on a road trip around Cornwall or spend a week relaxing in one of its beach towns.
If you're visiting Cornwall for the first time, you've come to the right place! Here are all of my best tips for having a successful holiday here.
A complete first time guide to Cornwall England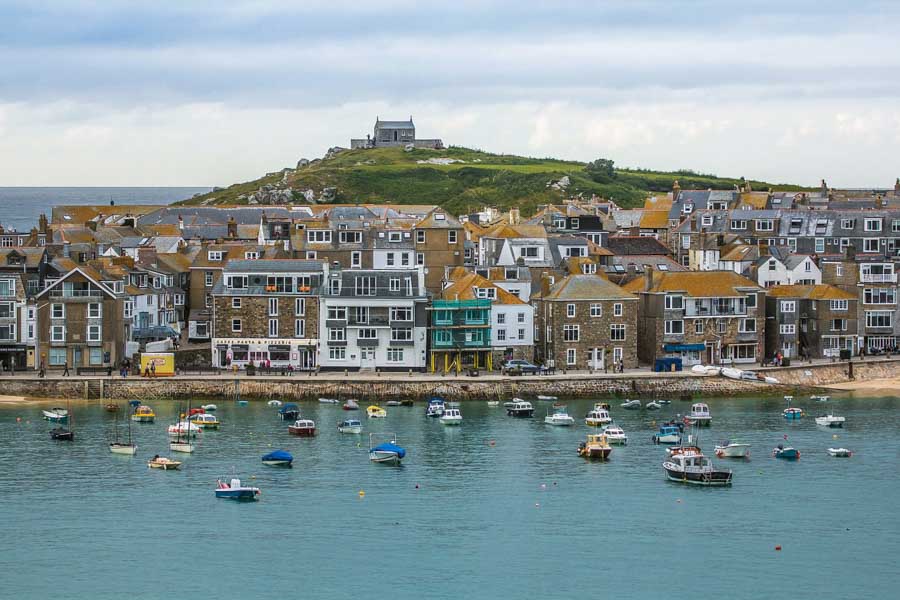 How to get to Cornwall
Cornwall is located in the far southwest of England. In fact, it's very nearly an island – the Tamar River marks its border with Devon, and its source is only six miles from the northern coast.
Most people who visit Cornwall drive there. It takes about five hours to drive from London, three hours from Bristol, four hours from Birmingham, and six hours from Manchester.
To reach Cornwall, usually you'll take the M5 or the A303 to Exeter and then follow the A30 or A38 into Cornwall (depending on where you're going). To get where you're staying, you might need to drive down a few country roads – these can be narrow and difficult to drive on, so be prepared.
You can also take the train to Cornwall. Trains from London and Bristol call into Par, Truro and Penzance – from here, you can change to services to Newquay or St Ives. Alternatively, coaches run from London and other UK cities to various holiday destinations.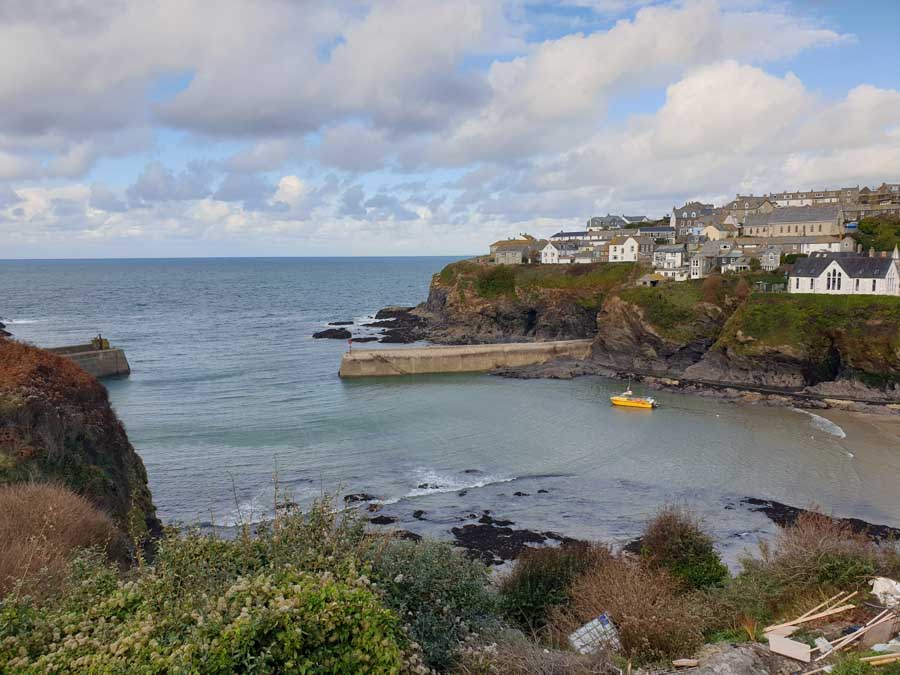 When to go to Cornwall
Most people visit Cornwall in the summer, and it is at its best during this time. The beaches look amazing in the sun, and you'll be able to enjoy them the most in the warmer months!
July and August are by far the most popular months, as they are school holidays in the UK. If you don't need to go on holiday during these months, I would recommend avoiding them – the entire region can be absolutely packed, and traffic delays are common.
Instead, I recommend visiting in May or June (the last week of May is also a school holiday) or September. You can still get very warm days in these months – sometimes even warmer than July and August – and it is a lot quieter. However, pre-booking is still advised.
Cornwall can be a foreboding place in the autumn and winter, with lots of storms battering its vast coastline. However, there are plenty of things to do in Cornwall in the rain, and you'll find that there are a lot fewer tourists during this time and prices are significantly lower! If you are visiting Cornwall to enjoy local culture rather than the beaches, going in autumn or winter could be a good idea.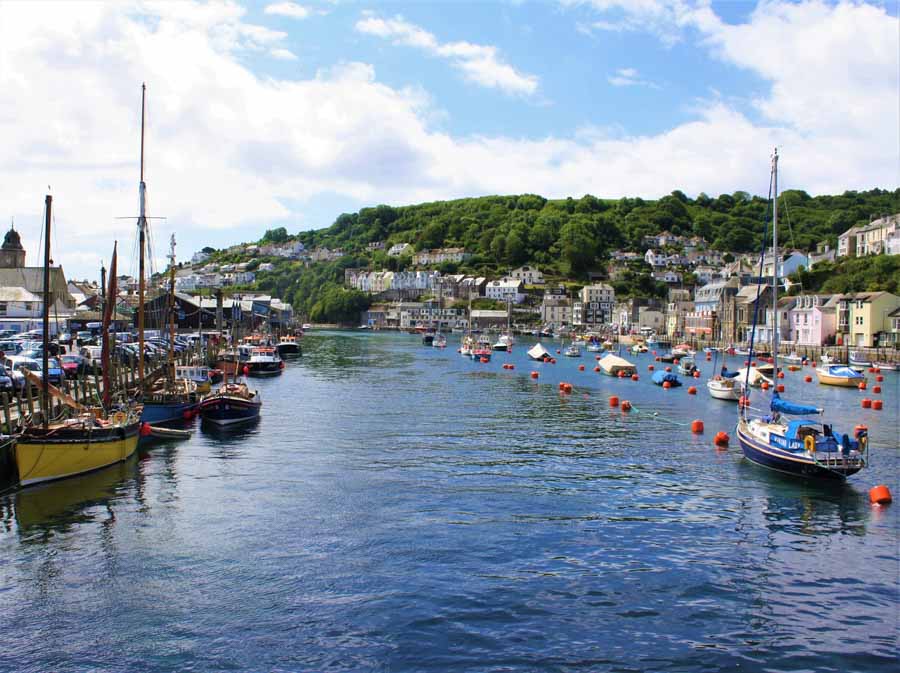 What to do in Cornwall
The Eden Project
The Eden Project is an attraction with a focus on conservation. It consists of two large biomes, one which houses a rainforest and one which hosts Mediterranean plants. Here, you can literally walk through the rainforest in Cornwall, learning about it as you go. It's a great spot for kids, but it's also a fun attraction for adults too!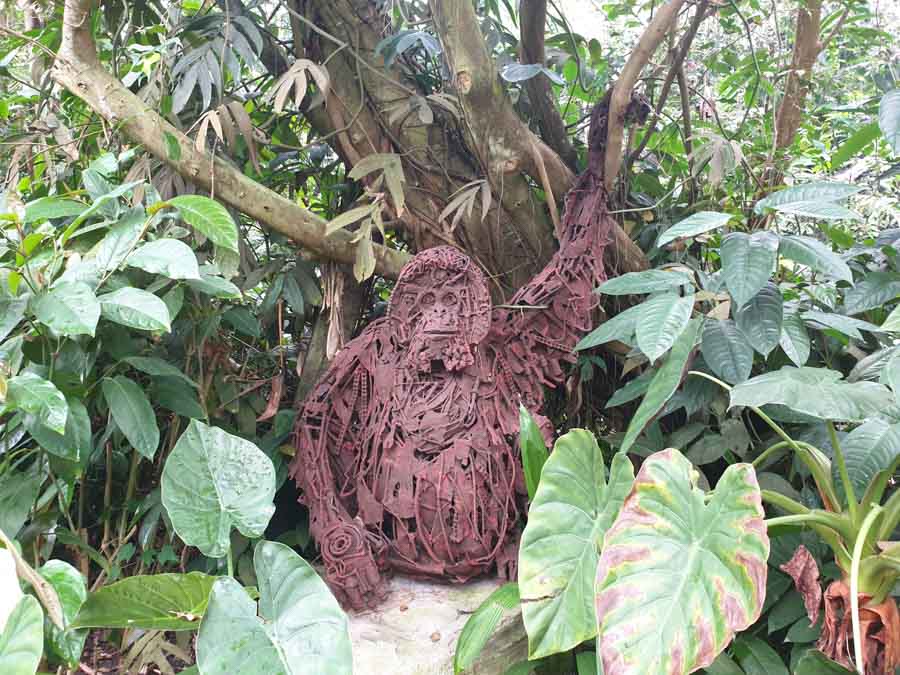 St Micheal's Mount
St Micheal's Mount is an island with a castle located off the south coast of Cornwall, near Marazion. From the mainland, you can see the iconic sight of the castle surrounded by water, but it's also worth visiting the island itself if you are there at the right time (it can only be accessed on certain days).
On the island, there are beautiful gardens, and you can also go into the castle itself and learn about its history.
Geevor Tin Mine
Cornwall is famous for its tin mining – at one point, half of the tin in the world came from this area of the UK. You can learn all about this at various mines, including the Geevor Tin Mine. This museum will tell you about this lucrative Cornish industry and show you around the historic mine.
Lost Gardens of Heligan
The Lost Gardens of Heligan are a fascinating place to visit. They used to belong to the Heligan Estate, but they were overgrown and effectively lost from the outbreak of WW1. In the 1990s, they were restored and reopened and nowadays they encompass acres of beautiful gardens with some quirky features.
Pendennis Castle
Pendennis Castle is an English Heritage property with a fascinating backstory. It was built by Henry VIII in the 1540s to defend the River Fal. In the Civil War, 1,000 men were trapped in the castle for three months. It was also used in the Napoleonic Wars, as well as both World Wars.
It was opened to the public in 1957, and tourists can enjoy the historical information inside and the gardens outside.
Launceston
Launceston is close to the border with Devon. It's famous for its historic Norman castle (dating back to the 11th century), which is an unusual castle for Cornwall. It also has a fascinating centre with lots of ancient shops, and it is the ideal place to enjoy the beauty of the River Tamar.
Jamaica Inn
Jamaica Inn is one of the creepiest places in all of Cornwall. Cornwall has a long history of smuggling due to its long coastline and relative proximity to France. Jamaica Inn's location, on the foreboding Bodmin Moor, made it the ideal smuggler's hideaway when they were travelling inland from the coast. Before modern roads were built, few carriages would make it to Jamaica Inn – so it was the perfect place to hide illegal contraband.
Because of all the illicit activity that went on here, it is rumoured to be one of the most haunted places in Cornwall – so much so that the famous novelist Daphne Du Maurier wrote a book about it named Jamaica Inn! Nowadays, it is a much more welcoming place, with a country pub, a farm shop and two museums – one dedicated to smuggling and one to Daphne Du Maurier.
Jamaica Inn is also the perfect place to base if you are going hiking on Bodmin Moor.
Bodmin Jail
Bodmin is home to a recently refurbished jail, another interesting place to visit in Cornwall. Although this jail is far away from most others in the country, it was a pioneer when it came to improving the UK's penal system. Many jails in the country were built based on Bodmin Jail's blueprint, and it was one of the first that treated their prisoners a little more humanely.
You can learn all about this, as well as some of the crimes that were common in Victorian Cornwall, at the Bodmin Jail. You can tour it independently, but I would recommend doing a guided tour to learn a bit more about the history. This attraction is not suitable for young children or anyone who is easily spooked.
Minack Theatre
The Minack Theatre is a beautiful white auditorium looking out onto the blue sea. It was built by Rowena Cade in the 1930s with no machinery – she mainly used hand tools! You can visit the theatre and explore, or watch a play!
Gweek Seal Sanctuary
The Gweek Seal Sanctuary is a wonderful animal attraction to visit in Cornwall. The registered charity rescues and rehabilitates injured seals, and releases the ones that recover back into the wild. There are some seals that live here permanently – that is because their injuries mean that they won't survive in the wild. However, the sanctuary aims to release any seal who is well enough. Visitors can see the seals in their swimming pools, as well as a variety of other animals that the sanctuary now offers a home to.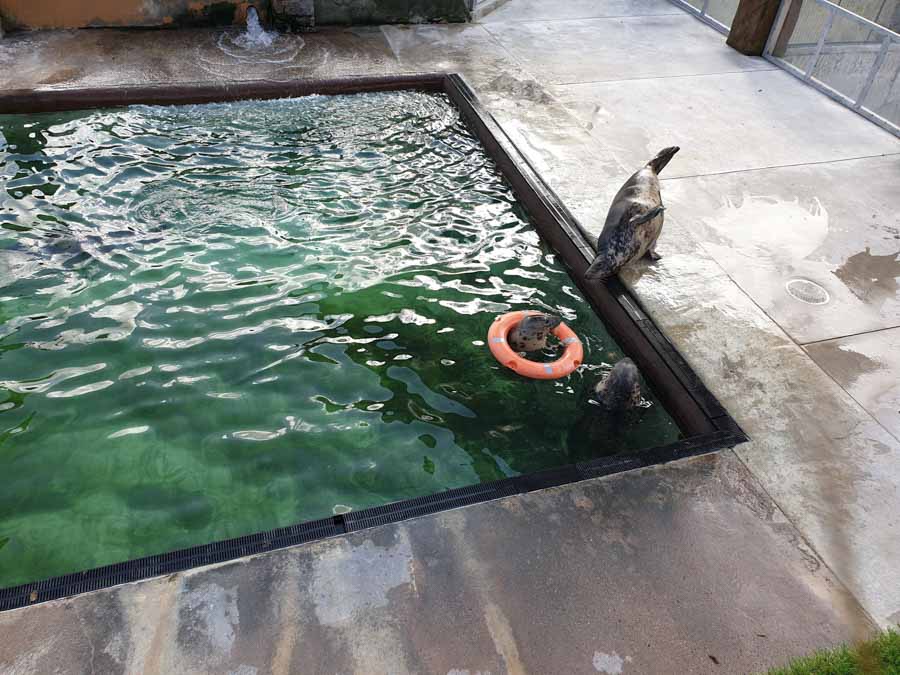 Boscastle
Boscastle is a National Trust owned village with a famous natural harbour. The entire village is wonderfully scenic, and it's well worth walking to the clifftops and enjoying the panoramic vista from the top.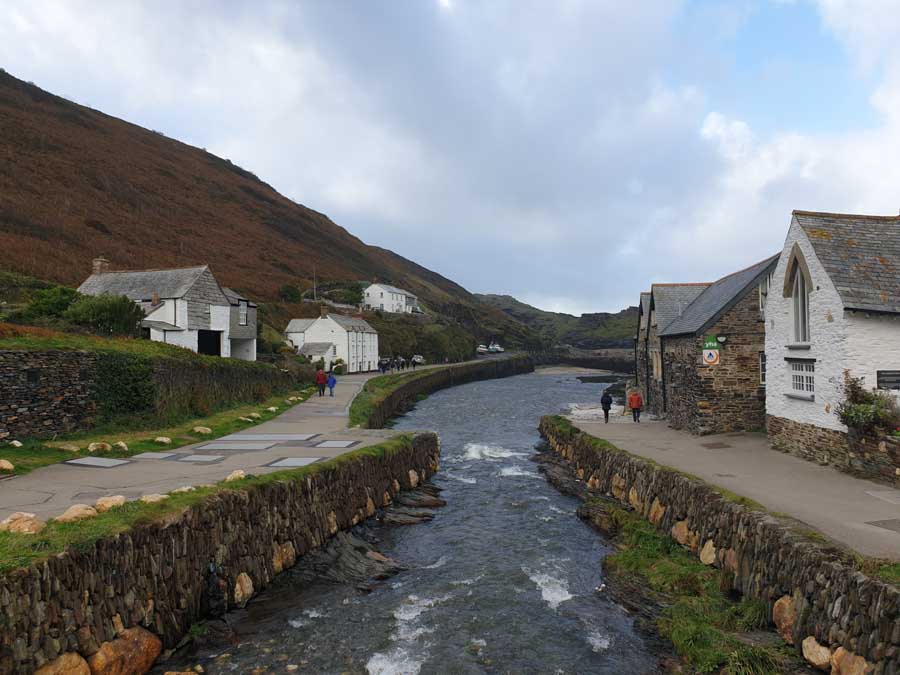 South West Coast Path
The South West Coast Path is a 630 mile hiking trail that runs from Minehead in Somerset to Poole in Dorset. The Cornwall part is 400 miles long and encompasses the entire coastline. It's a strenuous hike as it clambers over cliffs and down to beaches, but you can just do a segment of it. Popular hikes are St Ives to Zennor or Newquay to Watergate Bay.
The Tamar Valley
This area is a beautiful place for walking along the Devon/ Cornwall border. You can visit small villages like Gunnislake and Calstock, which both have amazing nature and beautiful architecture – such as the viaduct by Calstock. This area is very close to Plymouth and can be reached from Plymouth by the scenic railway.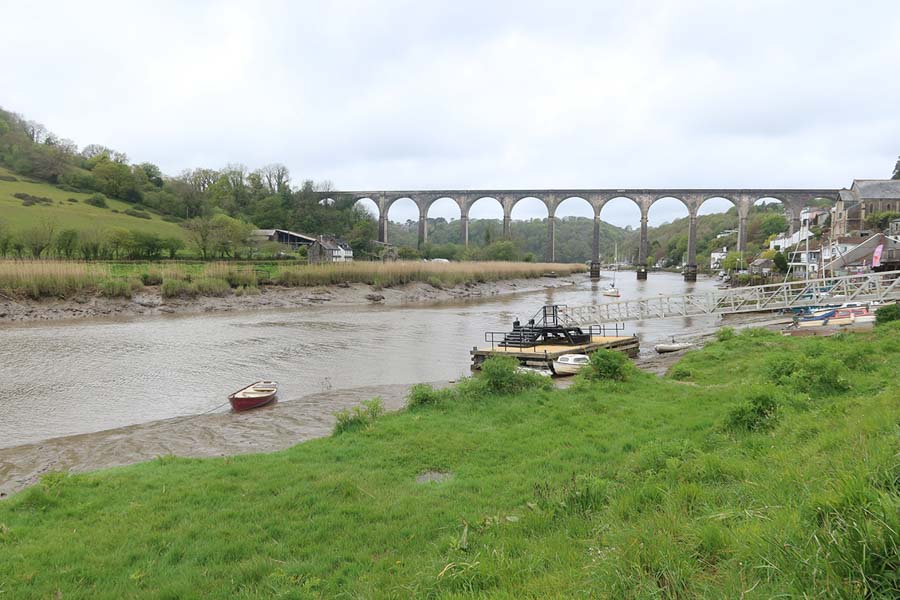 Bedruthan Steps
Bedruthan Steps are among the most epic places that you can visit in Cornwall. Near Newquay, Bedruthan Steps are jagged rocky outcrops in the sea. They are a spectacular place to enjoy Cornwall's coastal scenery.
Kynance Cove
Kynance Cove is one of the most famous beaches in Cornwall. Located on the Lizard Peninsula, Kynance Cove is a tropical-like beach with sand dunes and a Medieval church.
What to eat in Cornwall
There are plenty of restaurants to try all over Cornwall, but here are some local classics that you can't miss!
Cornish pasties – these can only be named Cornish pasties if they are made in Cornwall, so you definitely need to try a few while you're here! Traditionally, they are made with beef, turnip and onion but nowadays they come with lots of fillings, including vegetarian versions.
Cream tea – Cornwall and Devon are both famous for their cream teas, but with an important distinction – in Cornwall you put the jam on first, whereas in Devon you put the cream on first!
Seafood – with a vast coastline, it's no surprise that there is lots of seafood to enjoy in Cornwall. Try Cornish crab, which is usually caught by local fisher people in a sustainable way.
Cornish wine – there are lots of wineries around Cornwall where you can enjoy some local wine! My favourite is Trevibban Mill Winery near Wadebridge in North Cornwall.
Cyder – whenever you're in the West Country you should try some cider, or cyder, as they call it in Cornwall! The best place to go for cyder is Healey's Cornish Cyder Farm which is near Truro and Newquay. If you don't drink alcohol, you can ask for a delicious apple juice too!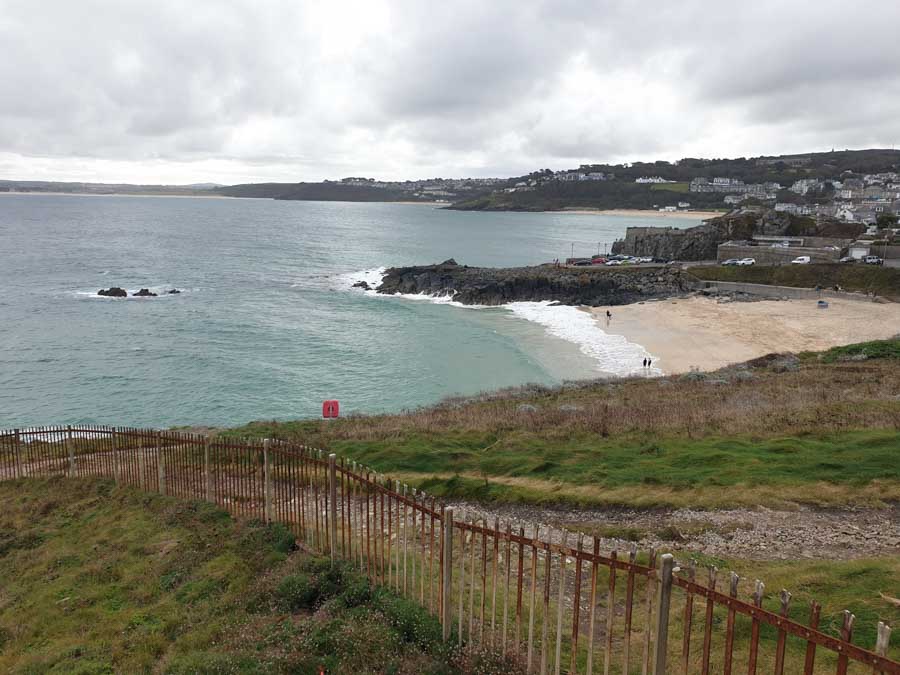 Where to stay in Cornwall

Explore St Ives area
St Ives is one of the most popular tourist towns in Cornwall. It is a charming place with epic beaches, and it is also a famous artist's destination. Artists have been coming here for decades due to the beautiful scenery, and nowadays you can visit the Tate St Ives and the Barbara Hepworth Sculpture Garden, which commemorates Barbara Hepworth, an artist who lived here.
St Ives also has a fantastic food scene. Whether you want Cornish pasties, burgers or pizza, you'll find it here! Also, don't miss a boat trip to Seal Island, which is one of the best places to see seals in England.
Seaside town in Newquay
Newquay is another popular place for tourists to visit. The seaside town has a fun holiday atmosphere, with lots of attractions, restaurants and bars. It does have a reputation for being a bit of a party town, but there are plenty of family-friendly attractions and places for couples to stay too.
The highlights of Newquay include surfing at Fistral Beach, seeing all of the other beaches, visiting an Elizabethan manor called Trerice, and going to Healey's Cornish Cyder Farm. It's also in a great spot to go on day trips to pretty much anywhere else in Cornwall.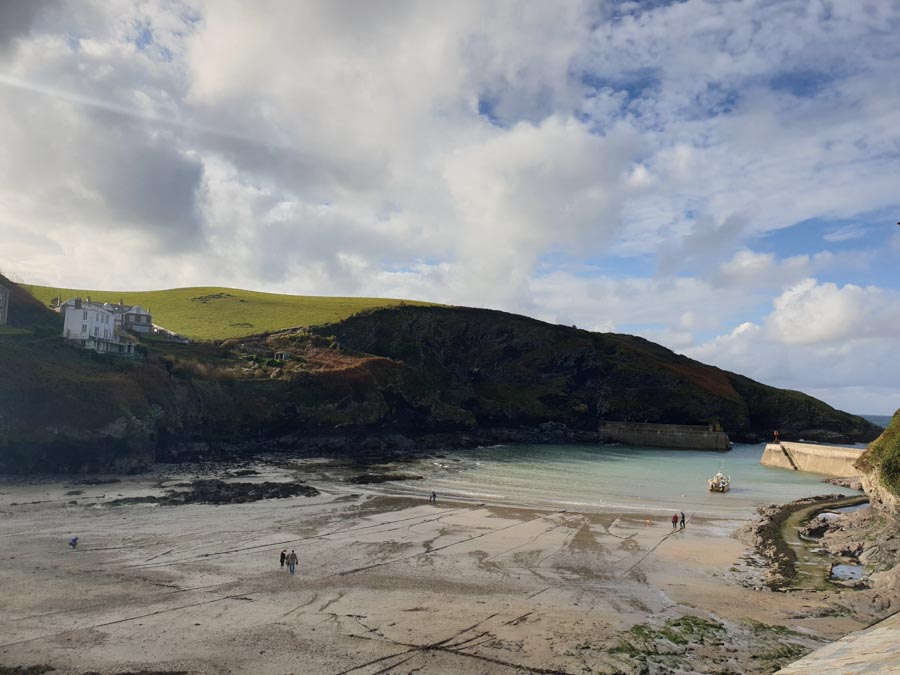 Visit to Port Isaac
Famous for being the setting of fictional village Portwenn in Doc Martin, Port Isaac is a small fishing village with rustic buildings and quaint cobbled streets. The historic village primarily consists of holiday lettings, so there are plenty of places to stay here.
Explore Bude
Bude is a charming surf town on the North Coast of Cornwall. It comes alive in the summer with a fun holiday atmosphere – there are both surfing and safe swimming beaches, as well as attractions like Bude Castle and Bude Canal. It's also just over the border from Devon, so is one of the easiest places to drive to from elsewhere in the UK!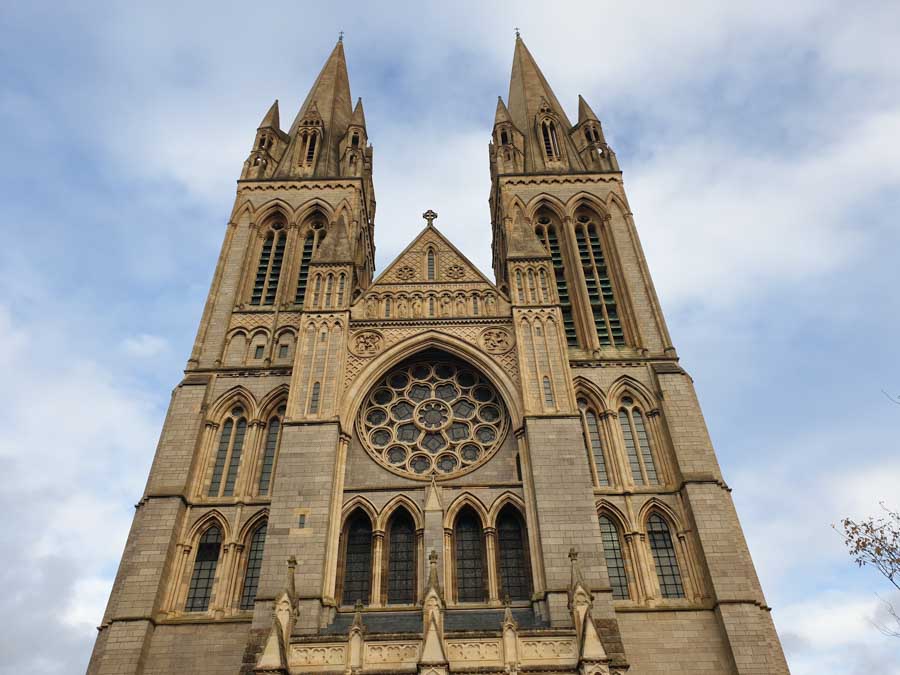 The capital city at Truro
Truro is the capital of Cornwall and its only city. It isn't coastal, so it's often overlooked as a place to stay. However, there are plenty of things to do here, including Truro Cathedral, the Museum of Cornwall and the Lemon Street Market. It's also a great location to visit places like Falmouth (for Pendennis Castle) and the Lizard Peninsula – but accommodation here is a lot cheaper!
Visit The Lizard Peninsula
The Lizard Peninsula is wild and rugged and is a fantastic place to stay if you have an adventurous soul! It's an epic spot for hiking and watersports and a lovely area if you just want to enjoy nature. There are a few villages in the Lizard with B&Bs and plenty of holiday cottages and unique lettings.
Mevagissey
Mevagissey is a southern Cornish beach town that was once the capital of the area's pilchard trade. Life here revolves around the water, and it's a wonderful place to stay to enjoy authentic Cornish fishing culture.
Bodmin
Situated in the centre of Cornwall is Bodmin – a great spot if you want to see Cornwall away from the coast! Bodmin town is a little run down, but it does have Bodmin Jail which is worth visiting and is very close to Bodmin Moor.
Bodmin Moor has some excellent hiking trails with a lot of fascinating history, from ancient settlements to smuggling routes. Of course, you could also stay at Jamaica Inn – as long as the rumours of it being haunted don't bother you!
Whether it's your first time in Cornwall or your fifteenth, I guarantee that you will absolutely love this place. The region has so much to offer – it is famous for its beautiful beaches, but there's also so much history and culture just waiting to be uncovered. Hopefully, this guide will help you to get the most out of your first trip here – and I bet you'll be back for more!
Guest Post Bio
Claire is a South West England travel expert. After travelling the world for five years, she created the blog Go South West England to highlight the wonders of her region. She has lived in Bristol, Bath and Devon and has spent countless holidays exploring the entirety of the UK's West Country!