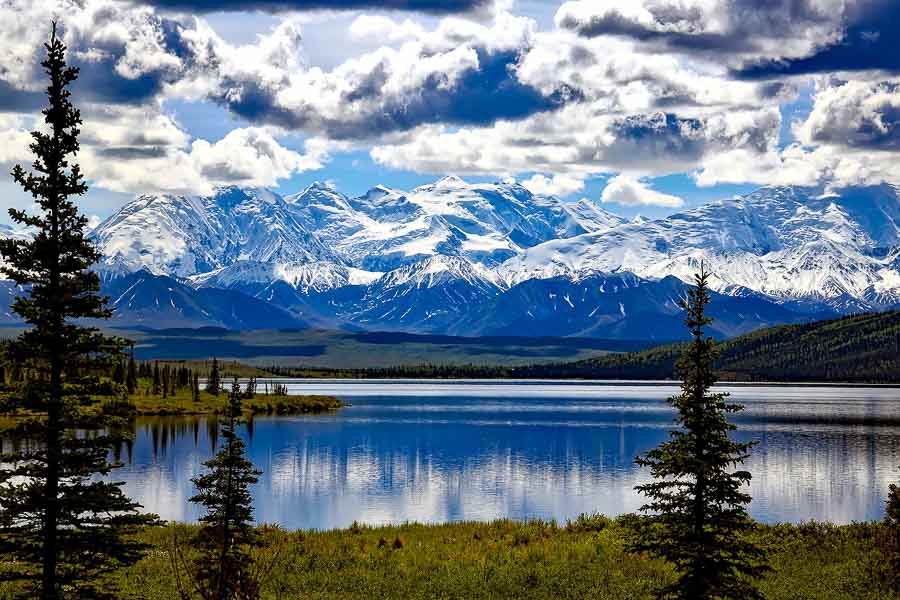 Alaska is a land of excitement and untamed beauty. It's the perfect place to visit if you like nature and have an adventurous soul. Whether you decide to go during summer or winter, tons of activities await. From climbing mountains to watching the northern lights, Alaska has a lot to offer. Here is a bit of inspiration for your trip to the last frontier on this Alaska travel guide to inspire you to visit.
7 adventures of a lifetime in Alaska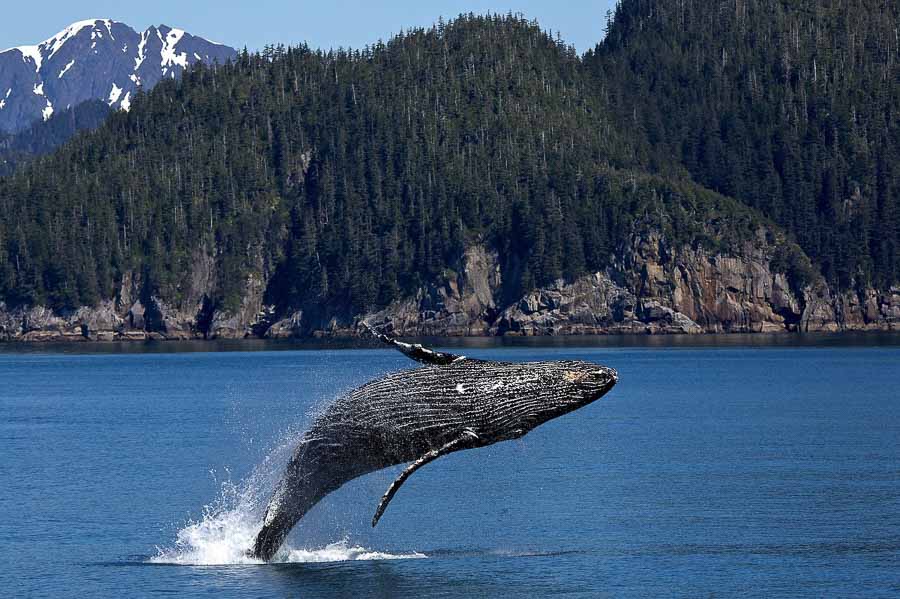 Wildlife watching cruise
A trip to Alaska wouldn't be complete without a cruise. Along Alaska's shore, you'll have the chance to see humpback whales, killer whales, dolphins, seals, and lots of birds. If you have time, you can go cruising for several days to reach Alaska wildest places and see incredible landscapes. You can also just go on a day trip from Juneau, Homer or Seward. Check out this fantastic 3 hour guaranteed whale watching tour offered between Point Adolphus and the Icy Straight for more details and inspiration to a whale watching cruise.
Mid-May to mid-September is the best time to go cruising in Alaska.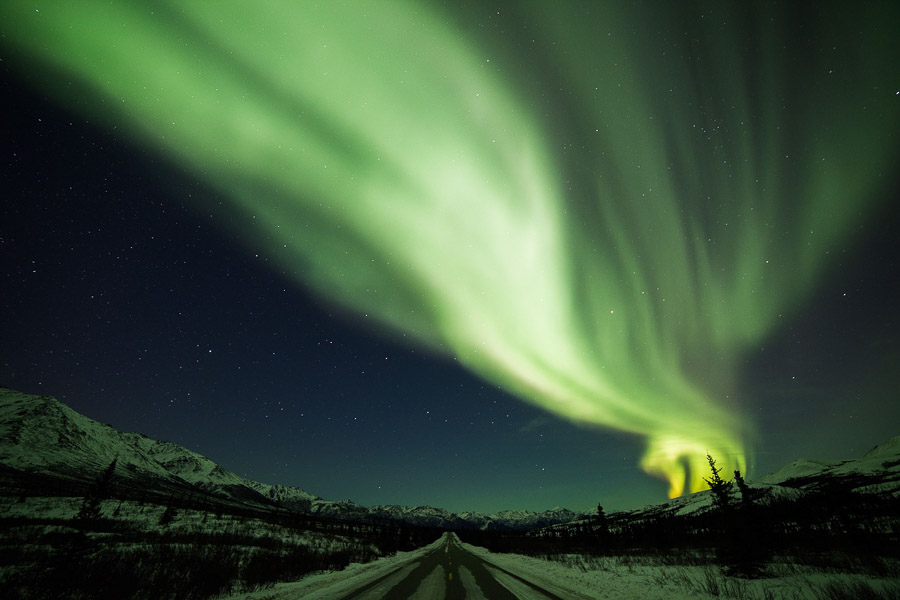 Arctic circle and northern light tours
A trip to the arctic circle is a once in a lifetime experience. Picture nothing but a road passing through unspoiled wilderness, nothing but nature as far as your eyes can see, as far as your mind can imagine.
On your way there, you'll pass by the Trans-Alaska pipeline and the Yukon River Bridge (one of Alaska's largest bridge) as well as incredible scenery through the famous Dalton Highway. When night comes, if you're lucky, you'll be able to witness the magnificent aurora arboreal.
Useful information:
–       Tours leave from Fairbanks
–       The arctic circle can be visited year round, but the best times to see the Northern lights are usually around the equinoxes, during or near a new moon.
–       You could drive to the Arctic Circle on your own with the right car (most car rental companies don't allow it), but it's a long journey. Alternatively, you can spend a night near the Arctic Circle Sign, in Coldfoot.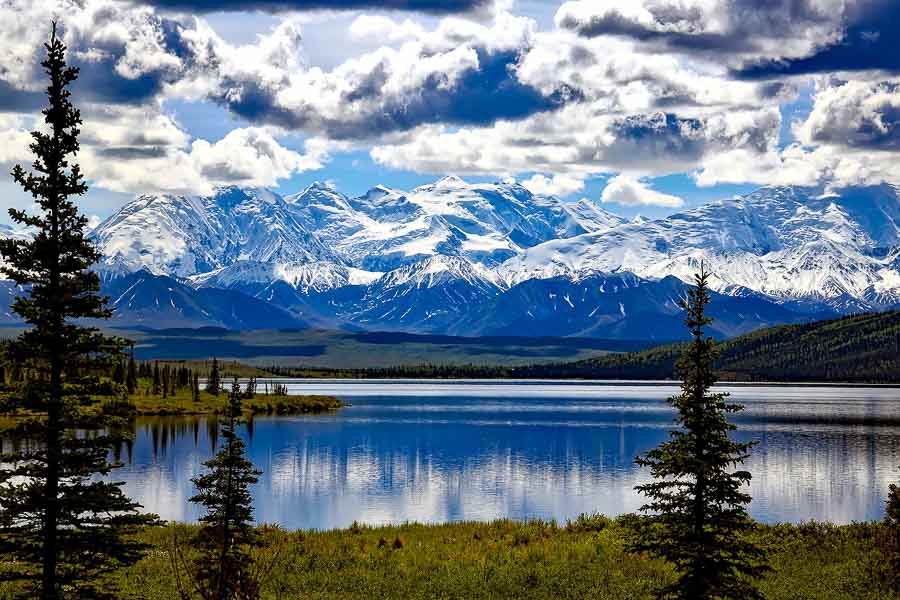 Encounter grizzly bears and wolves in Denali National Park
Denali National Park is one of Alaska's most scenic park. Located between Fairbanks and Anchorage, Denali offers spectacular landscapes and lots of opportunities to see wildlife.
There are three ways to visit the park:
–       Independently on bike or foot
–       Narrated tour buses: up to a certain point only buses are allowed to keep driving, they're different tours you can choose from depending on how long you have and what you want to see. It's also a good option if you don't want to trek.
–       Transit buses: this hop on/hop off bus allows you to stop where you want as long as you want. There are four routes available. It's a good option if you're going to trek farther inside the park.
Some information:
–       Best time to go: late May to early September
–       Size of the park: 4,740,091 acres
–       Entrance fee: USD 15, free for children under 15
–       There are several campgrounds within the park and a few accommodation options outside.
–       It's recommended to spend at least two days there.
Check out the Park official website for more information.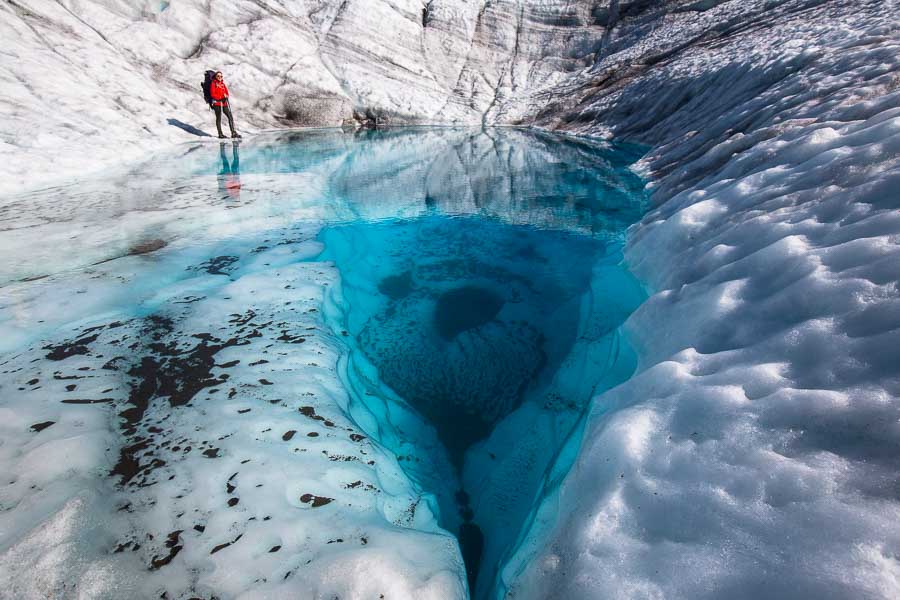 Hike the Root Glacier in Wrangell St. Elias National Park
Wrangell St. Elias National Park is one of the most significant protected areas in Alaska, it's also where you'll find some of North America's highest peaks. Between sea and mountain, the park features incredible landscapes and breathtaking scenery. It's the perfect place for nature lovers and adventure seekers.
One of the most adventurous things to do there is hiking the Root Glacier. Several options are offered depending on your experience and fitness level. Along the glacier, you'll discover several glacial ponds or deep blue holes, creeks, canyons and great views over Mt. Blackburn and the Kennicott Glacier.
If you have the right gear, you can trek the Root Glacier trail on your own without a guide. Best time to go is between June and September.
You can also go packrafting in Kennicott Glacier Lake. Some tours are available to beginners, but you'll need to have a good fitness level as it can get pretty intense.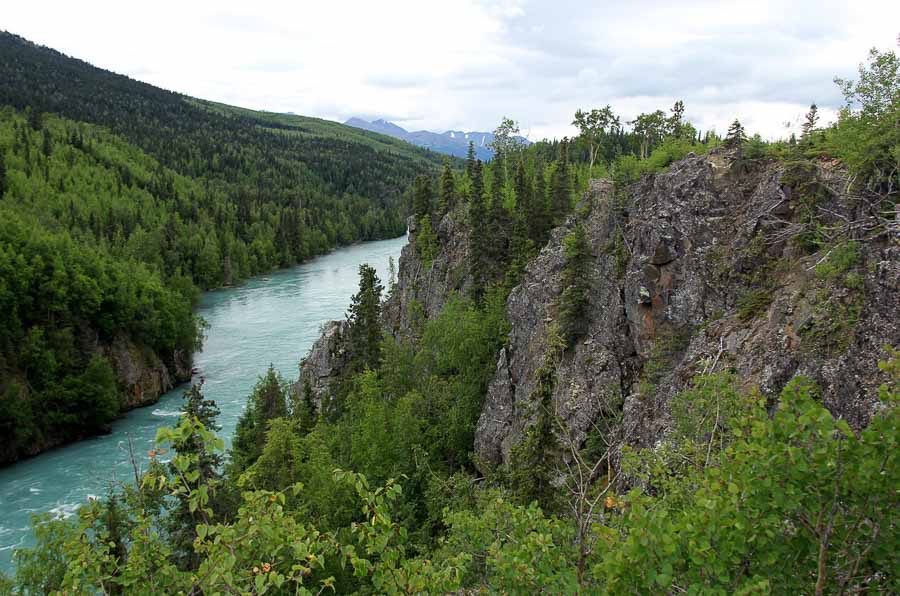 White water rafting in the Kenai River
Rafting is a must-do in Alaska, accessible to anyone, it's one of the most affordable activities you can do there. There are tons of options from 10-day rafting trips to more relaxed day trips. One of the best places to go white water rafting is along the Kenai River.
You'll get tons of opportunities to see wildlife, part of the river is closed off to motorized boats so this area is usually peaceful and quiet. Surrounded by forest and mountains, it's the perfect place to enjoy nature and to discover what Alaska is all about.
Best time to go: end of May to mid-September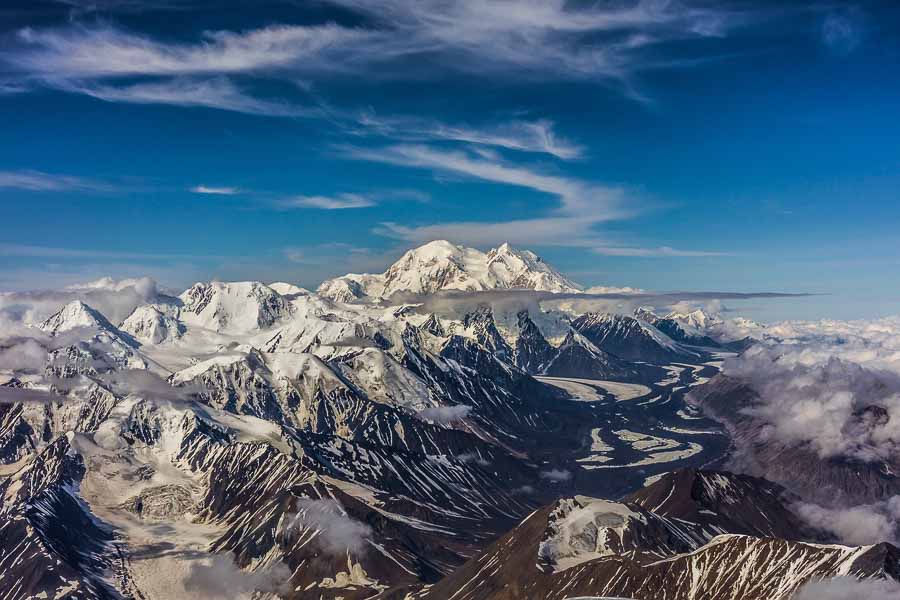 Take a flightseeing tour
Everywhere you are in Alaska, you'll get a chance to take a flightseeing tour to explore Alaska's wilderness without to have to step one foot outside. From the coziness of a plane or helicopter, you'll be able to see untamed nature, jagged landscapes and extraordinary wildlife.
Taking a flightseeing tour is a marvelous way of exploring Alaska rugged nature, especially if you're visiting during winter when most activities are suspended. Depending on where you are and what you want to see, you can choose whatever tour suits you best. From glaciers landing to watching walruses and bears, you'll experience a once in a lifetime adventure.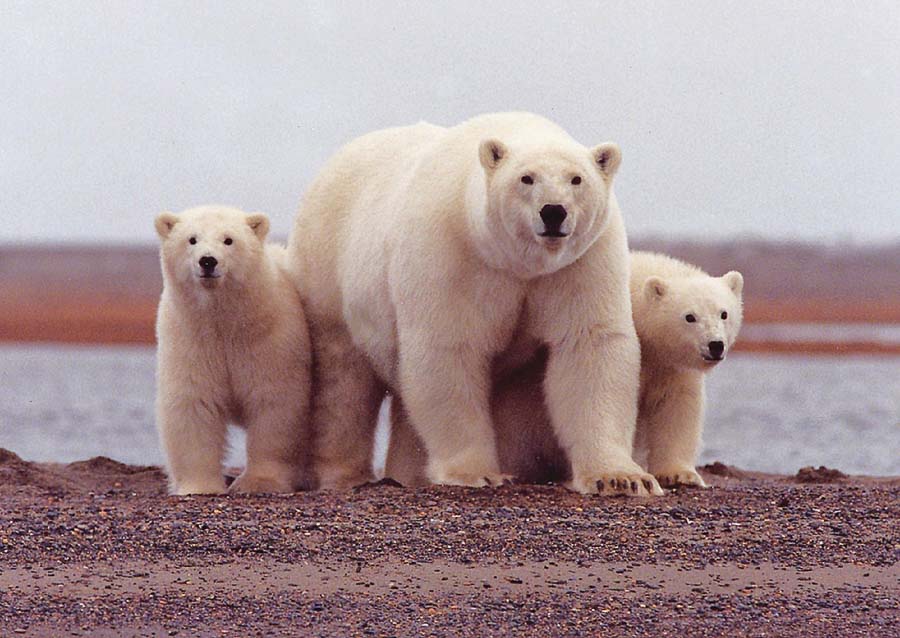 Go on a polar bear expedition in Fairbank
Looking for a thrilling experience? Look no further, several tour companies offer polar bear expedition from Fairbanks. It's expensive (around USD 2,000 per person), but you won't get such excitement anywhere else.
Start your day with a plane ride over the wild and lonesome arctic, where you'll get a chance to admire the landscape but also to see polar bears and witness coastal village life. After lunch, you'll spend the day cruising along the coast to see more polar bears.
There's only a short window of time where you can do this tour, from August 16 to September 25, when the polar bears arrive in this area to take advantage of the leftovers from whales and before the pack ice is ready for them to leave.
What about you? Have you been to Alaska? What's the best adventure you've ever been
Enjoyed this post – please pin it!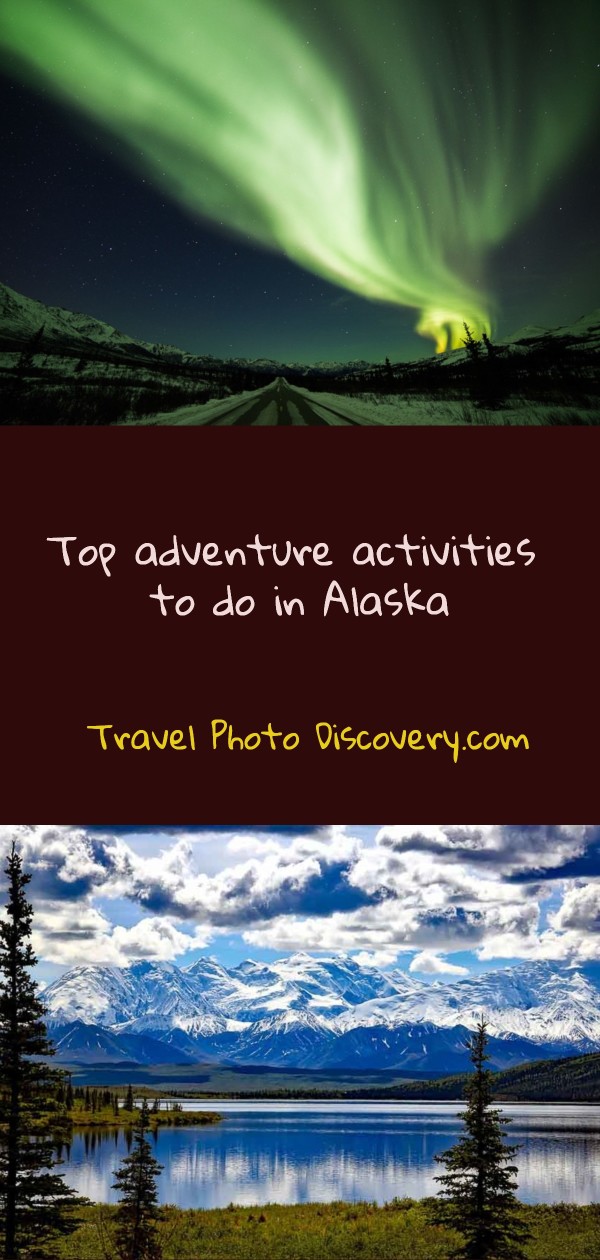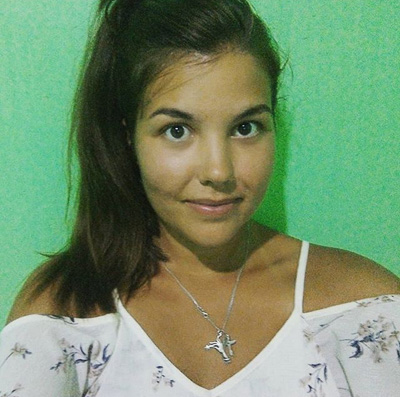 Guest Author bio
Julie has been traveling full time since 2016 and is always on the lookout for great destinations and travel hacks. She shares her best travel experiences on her blog Julie Around the Globe and aims to inspire others to travel more and to places less known.
Follow Julie's blog at Julie Around the Globe
Thanks for visiting today and checking out this post on Alaska adventure travel, hope you are inspired to plan a visit the best recreation activities in Alaska and enjoy these wonderful attractions. If you enjoyed the images and post, could you please share it with any of the social media buttons located around the post. Seniors, take advantage of the national park senior pass now while prices are really low for a life time membership.
If you like what you see, come and check out my other social media channels for more updates, including Instagram, Pinterest and Twitter
Some links in this article on adventure in Alaska are affiliates which provide a small commission to support this site at no extra cost to you. Thank you for reading, and happy travels!