Best National Parks in India to visit
While Africa is a much sought after destination for wildlife viewing, the Indian subcontinent doesn't lag far behind. In fact, India, Nepal and Sri Lanka are home to an astonishing array of mammals and birds, not to be found anywhere else on the planet.
So let's dive down right away and unveil the mysteries that are hidden in these selected national parks of the subcontinent that will bring you closer to nature than ever before.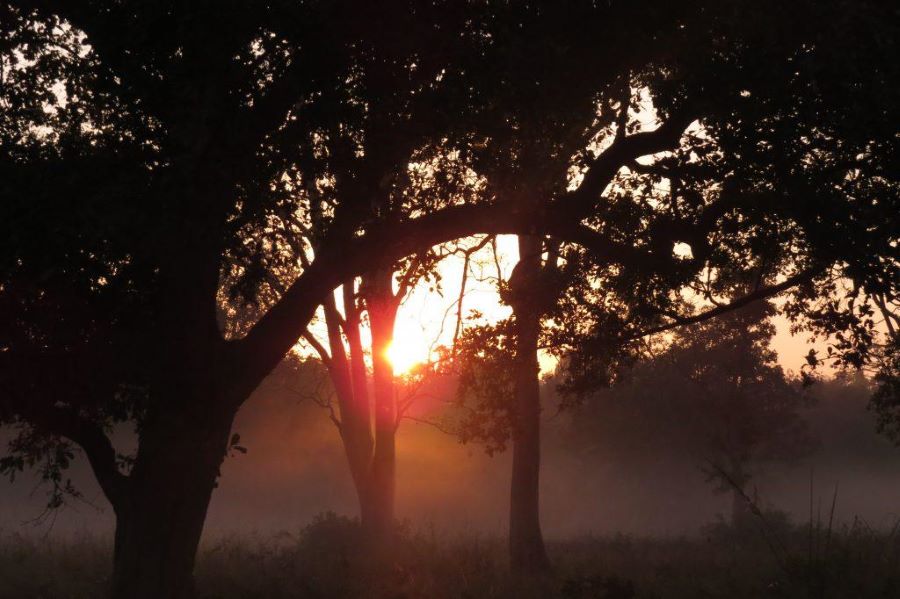 Corbett National Park, India 
Spread over an area of 1400 sq km, Corbett National Park was the first of its kind established in India in 1072. Not only is the topography of the place diverse, but the tourism zone is split up in segments, which allow visitors ample opportunities to enjoy wildlife viewing in different habitats.
The best part is you have the option to live inside the parks in forest guide houses in places like Dhikala, Malani, Sarapduli, Khinnanauli etc. These are the best ways to experience wildlife in India. 
A ride in an open air jeep is the best way to spot the animals and birds that Corbett is famous for. Apart from tigers, the park holds a sizeable population of elephants, while the Ramganga river is a haven for crocodiles and gharials.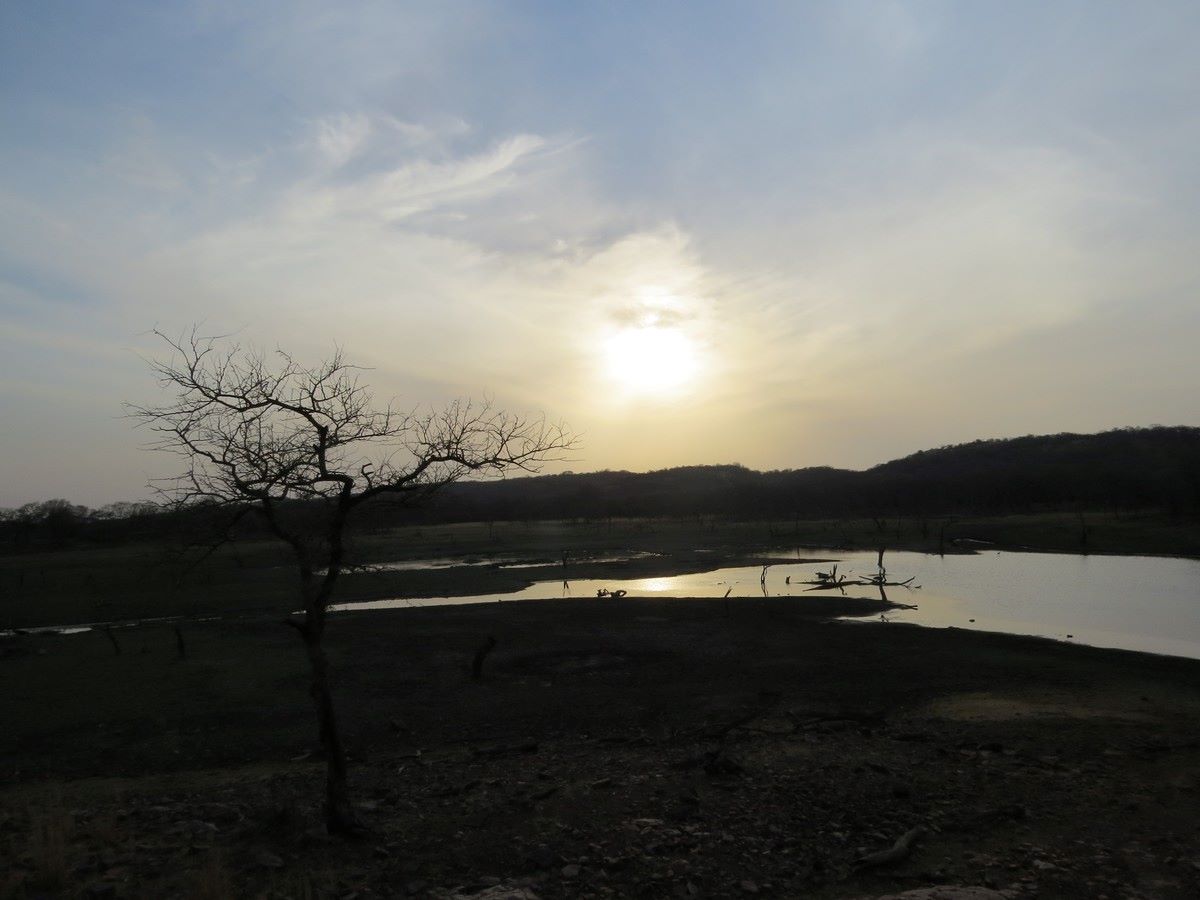 Ranthambore National Park, India
Wild forests, rocky jungle paths and a historic 10th century fort make perfect ingredients for a safari to Ranthambore in the state of Rajasthan. The park is devoid of thick vegetation, hence wildlife photography here is the best.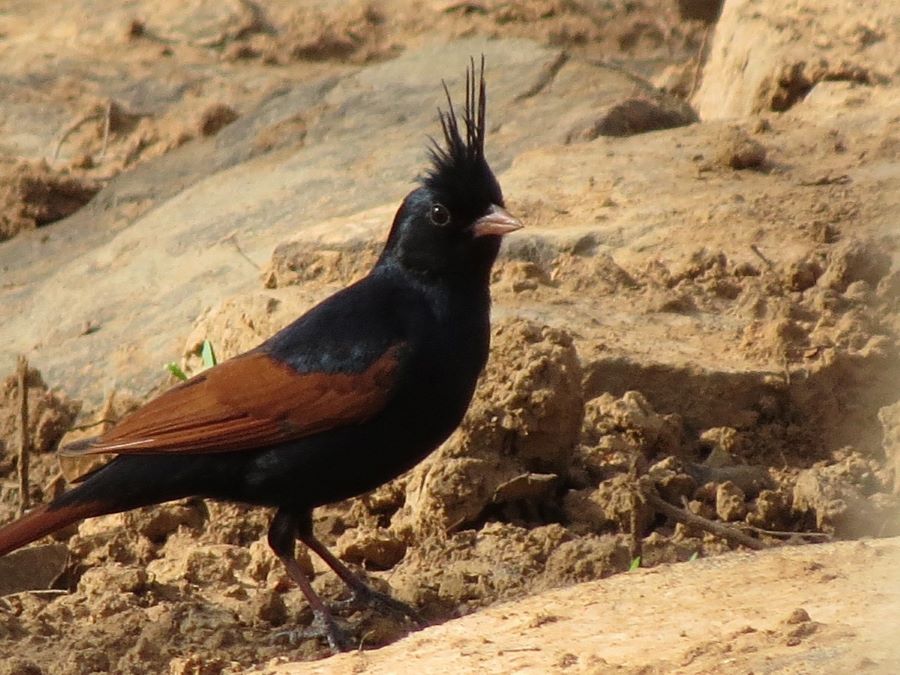 Open jeeps and canters take visitors on game drives twice a day, not only for tiger spotting, but opportunities to see leopards, antelope, wild boar and lots of langur monkeys. Safaris in Ranthambore get filled fast, so book well in advance.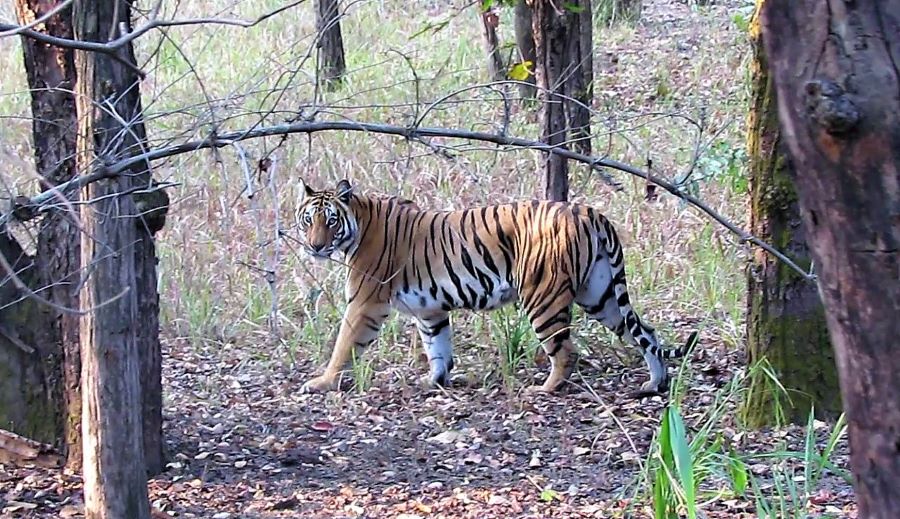 Bandhavgarh National Park, India
Located in the central India Vindhya Hills of Madhya Pradesh, Bandhavgarh has a relatively small core area of 105 sq km, but in turn, is said to hold the highest density of tigers in the world. Nestled in an impressive setting, with the ruins of an ancient fort towering overhead, this prehistoric structure provides a stunning backdrop.
Sightings in Bandhavgarh are good in all zones, but the most sought-after is the Tala zone, because of the high population of tigers and the attraction of the Bandhavgarh Fort and Vishnu Temple within.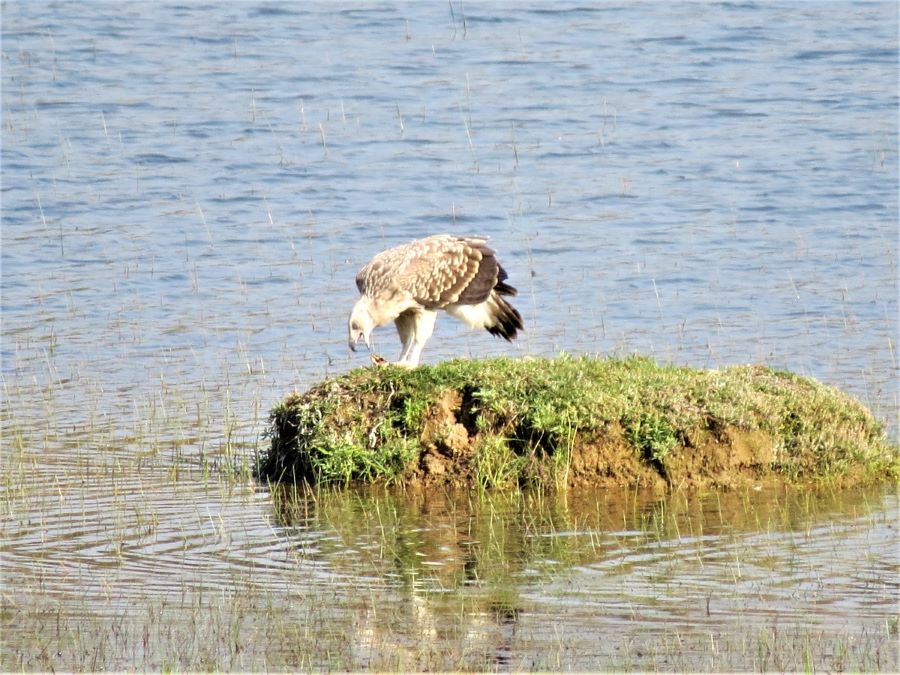 Kanha National Park, India
Exceptional park management and aggressive conservation efforts have played a major role in making Kanha a safe haven for wildlife. The Barasingha, an antelope species which were on the brink of extinction, have been successfully bred in special enclosures, as a result their population is now thriving.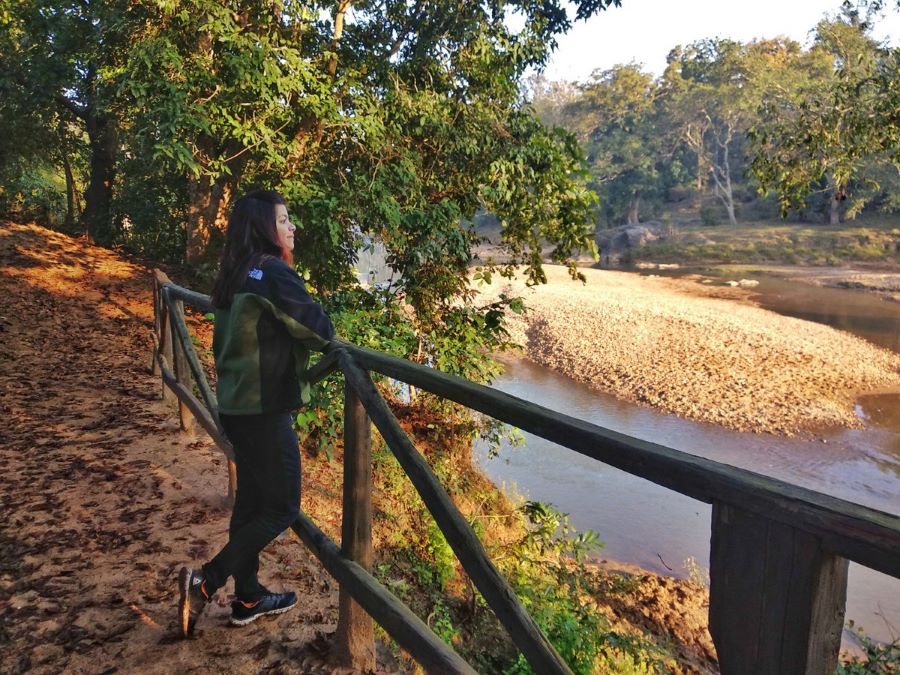 The 20% of the core area open to the tourists is good enough to spot tigers, the occasional leopard, sloth bear and the endangered wild dog. Needless to say, bird life in Kanha is excellent and is a big draw with twitchers from all over the world.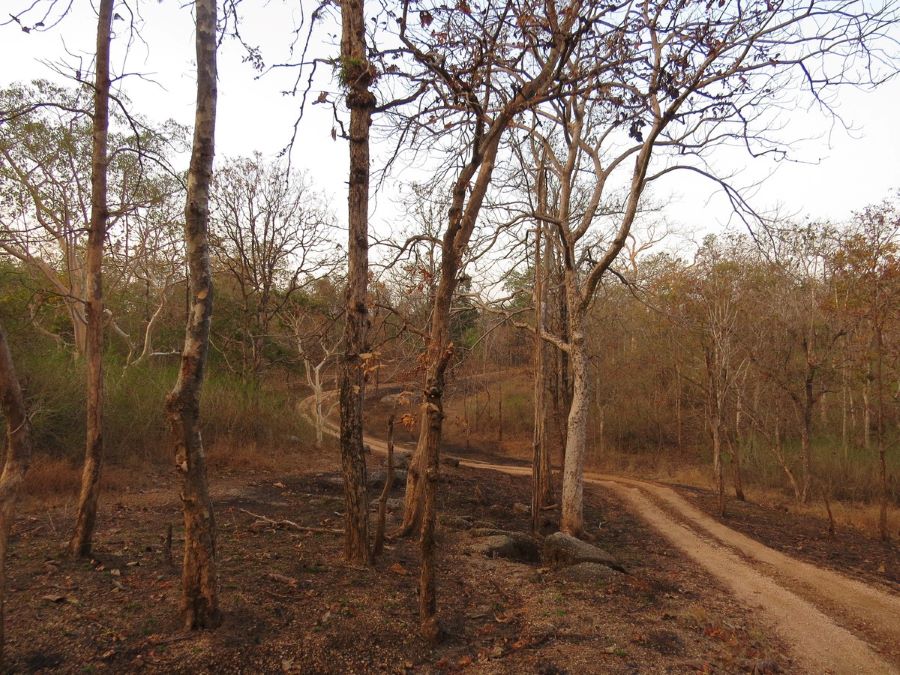 Pench National Park, India
This ecological marvel was the inspiration of Rudyard Kipling's famous Jungle Book and is the virtual mecca of wildlife in Central India. The park gets its name from the Pench river, which is the lifeline of the region.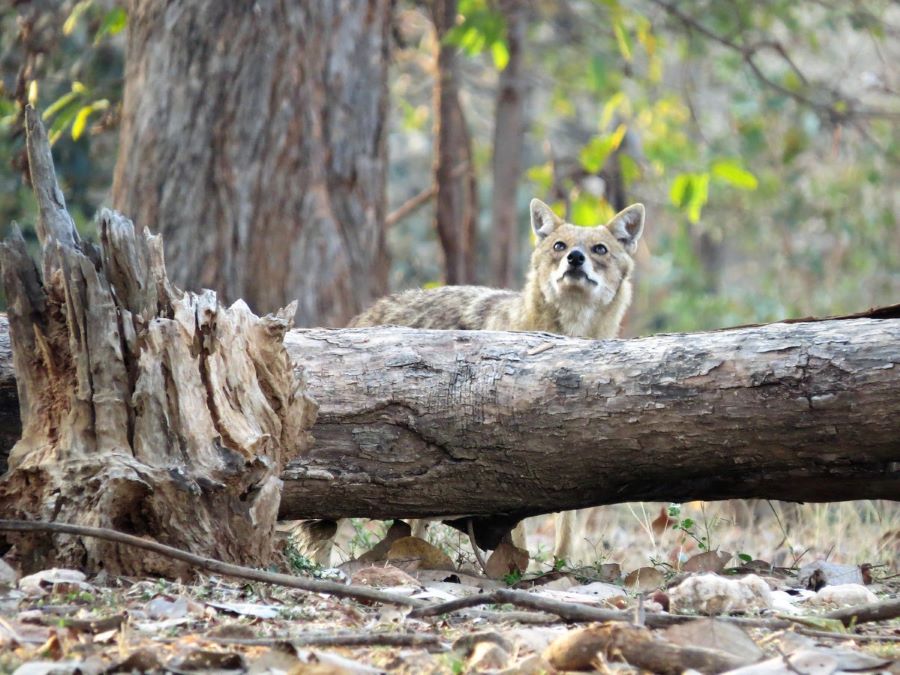 The landscape of woods and valleys of the Satpura range form the habitat of some iconic animal species like tiger, leopard,sloth bear,wild dog, bison and species of deer and antelope. Over 300 bird species have also been recorded here.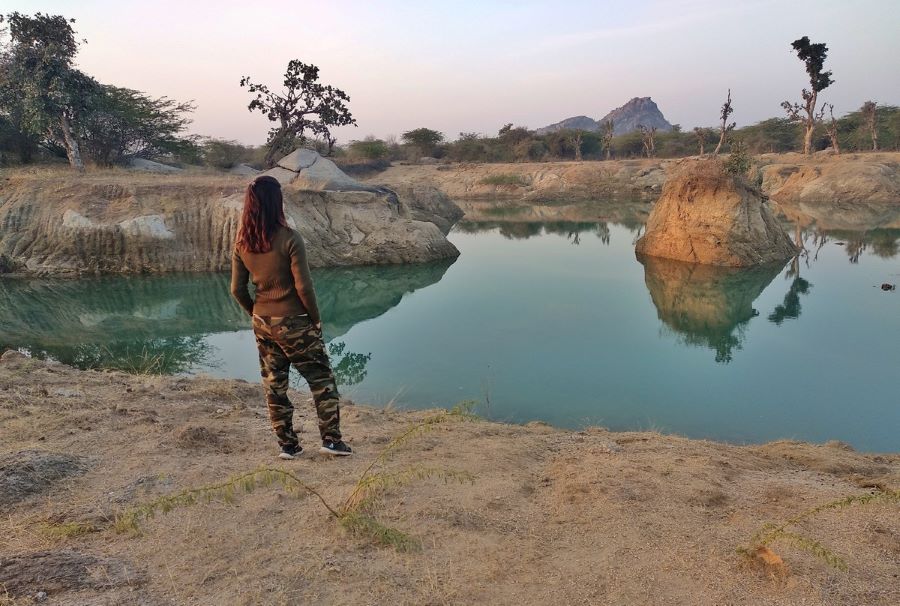 Jawai National Park, India
This unique park in Rajasthan is the ultimate place in India to see leopards in the wild.The park lies in a valley between the Aravali hills, which form the perfect habitat for this otherwise elusive cat.
The Jawai Leopard Camp, located in the heart of leopard country is the best base to go on a leopard safari as it is virtually surrounded by hills with caves which are inhabited by these cats.
Tadoba National Park, Maharashtra 
The Tadoba Tiger Reserve is possibly the best place to see tigers in the wild, mainly because the lakes inside the park are an attraction for them during the hot summer months. While leopards and other small mammals are abundant in Tadoba, sloth bear sightings are exceptionally good.
There are three main zones from where jeep safaris can be hired mainly, Moharli, Tadoba, Kolsa and Kolari.The Moharli gate offers the best wildlife sightings and also offers good accommodation.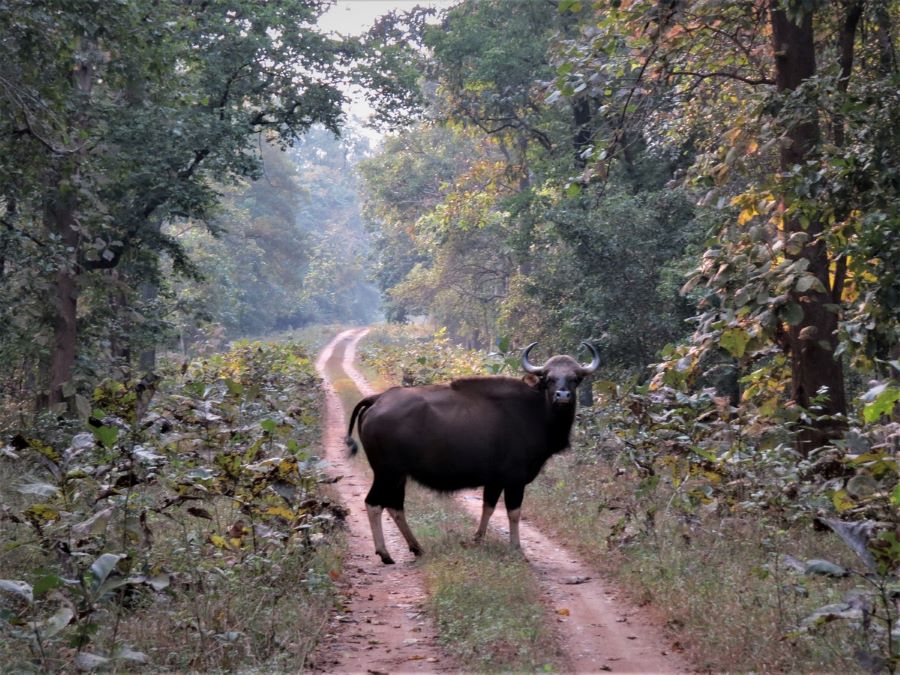 Nagzira Wildlife Sanctuary,Maharashtra 
The Nagzira sanctuary is located 19km from Sakoli, the nearest town on the Mumbai to Kolkata highway.Though small in size at 151 sq km, there are a number of mammals and bird species found here, including the tiger and the rare wild dog.
Nagzira is another rare park where accommodation is available inside the park in several clean and comfortable guest houses. Food is also available inside the park.There are five watchtowers and five cabins from where visitors can safely spot the wildlife.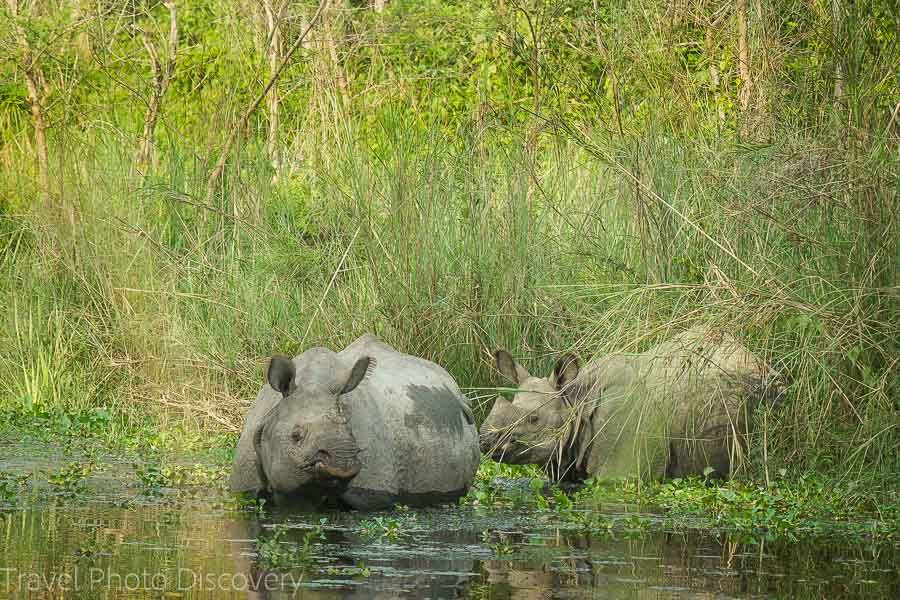 Chitwan National Park, Nepal
Chitwan is a top class destination in the Terai region of Nepal and the best place in the world to see the critically endangered one-horned rhinoceros.There is a sizable population of tigers as well, but the tall grass and thick forests makes sighting a bit difficult.
There are excellent staying options in Chitwan from budget to luxury, where guests can get up close to nature. One can opt for jungle walls or canoe rides to explore the area as well.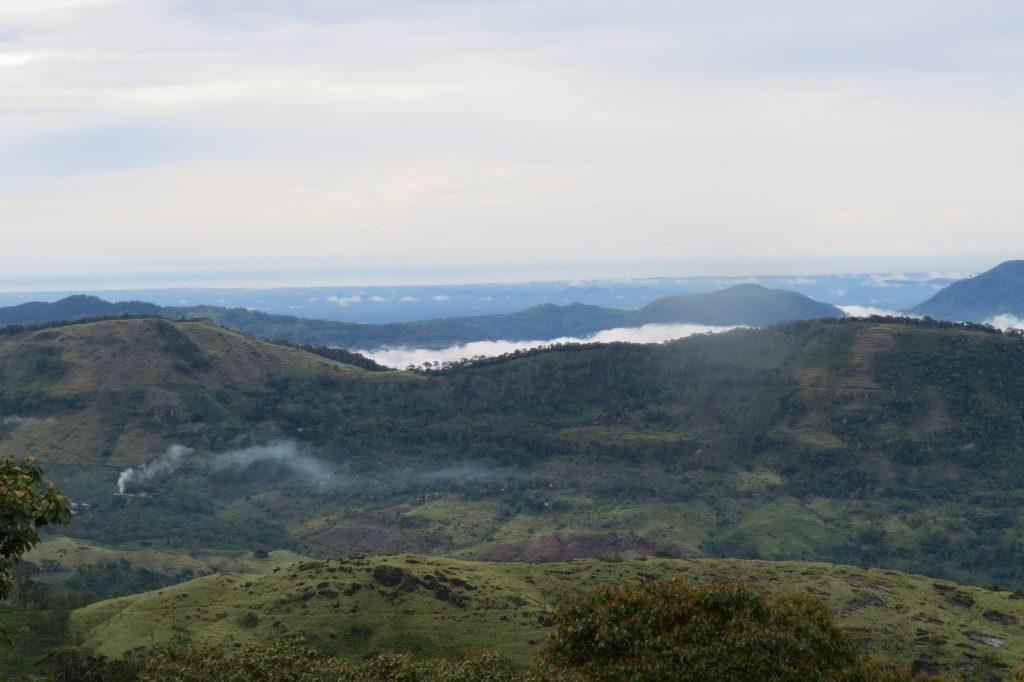 Sinharaja Forest Reserve, Sri Lanka
Located in southwest Sri Lanka, Sinharaja is the country's only rainforest park and home to not only many endemic and rare vegetation but as many as 50% of Sri Lanka's bird and animal species as well.
Some rare species found here are leopard, elephant,purple-faced langur, green-billed Coucal, Sri Lanka blue magpie and the extremely endangered Sri Lanka white-headed starling. The Sinharaja Rainforest Lodge is the best place to make a base for exploring this piece of paradise.
Moving money across international borders for your safari
There are a number of options available to pay for your safari – 
International Money Transfer via an institution like Western Union, Xoom or Remit2India.The process takes a few days and is expensive.

International Bank Transfer from your bank account. This is best if you regularly transfer funds. You can do it from your home at the prevailing bank exchange rate depending on the amount.

PayPal payments (using Xoom). Though the transaction is free for the sender, a fee of 3.9% in addition to the exchange rate for international transfers has to be paid by the recipient. Service is available 24×7 and delivers money within four hours.

ACH, or Automated Clearing House for sending money from the US. You send money from your bank account. There are no extra charges and the recipient bank gets the money in 4 days. Helps save time and money.

Wise: This e-transfer service offers real time exchange rates and a minimal fee, but takes 2 to 3 days for the transaction to go through.If the money is sent via Debit or Credit card it will be processed instantly. However, money sent by Wise to India can only be received through a bank account.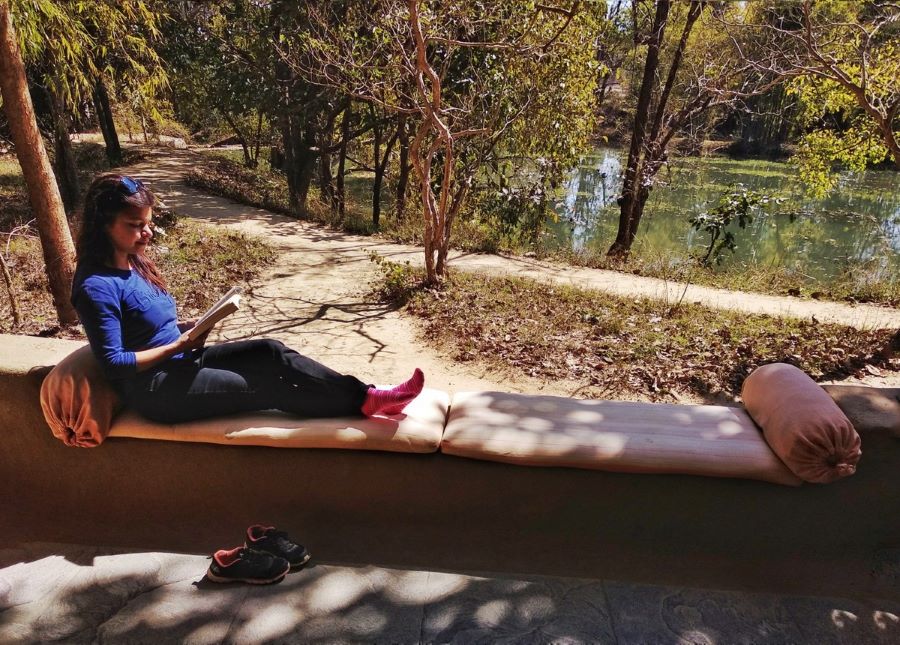 Guest Bio
Jyotsna Ramani is a passionate writer, award-winning wildlife blogger and an avid globetrotter. She loves putting pen to paper and sharing her worldly adventures (And misadventures) on her travel blog – 
https://wanderwithjo.com/
 So follow her worldly escapades before you plan your next trip.
Conclusion to Best National Parks India
Hope that this post has been helpful to planning your visit to the National Parks of India and if so, please do share it with any of the social media channels and buttons located below.
Disclosure – some of the links above are to affiliate sites that are either reviews or recommendations if you book helps to keep our site running at no additional cost to you. We appreciate your supporting our website meanwhile.
Sharing is caring 🙂