21 Best Places to Visit in Costa Rica: exciting landscapes and outdoor adventures awaits
Looking for the best places to visit in Costa Rica? You've come to the right place.
I spent over two months discovering this Central American gem and was floored by the diversity of Costa Rica activities you can enjoy.
From the hiking and hot springs around Arenal and La Fortuna, the thunderous electric blue Rio Celeste Waterfall, to the expansive beaches in Santa Teresa and Nosara, every region of Costa Rica had something different and exciting to offer.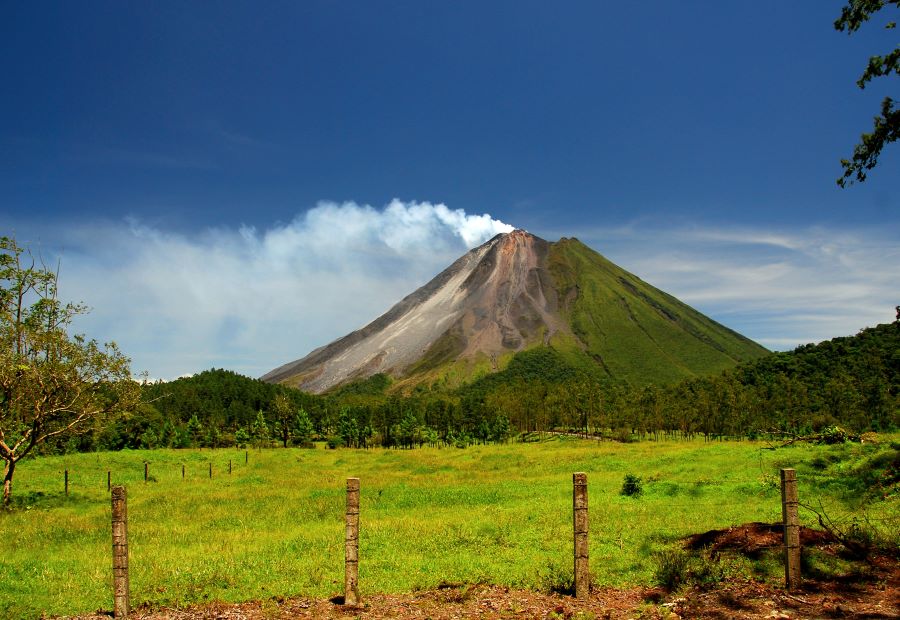 The popular Costa Rica destinations I've included in this guide deserve a spot on your once-in-a-lifetime Costa Rica road trip or holiday.
I'll provide specific details and travel tips to help you plan your trip. Whether it's a 'beach bum' vacation or a whirlwind adrenaline-packed adventure, you'll find a Costa Rica attraction that suits your specific interests.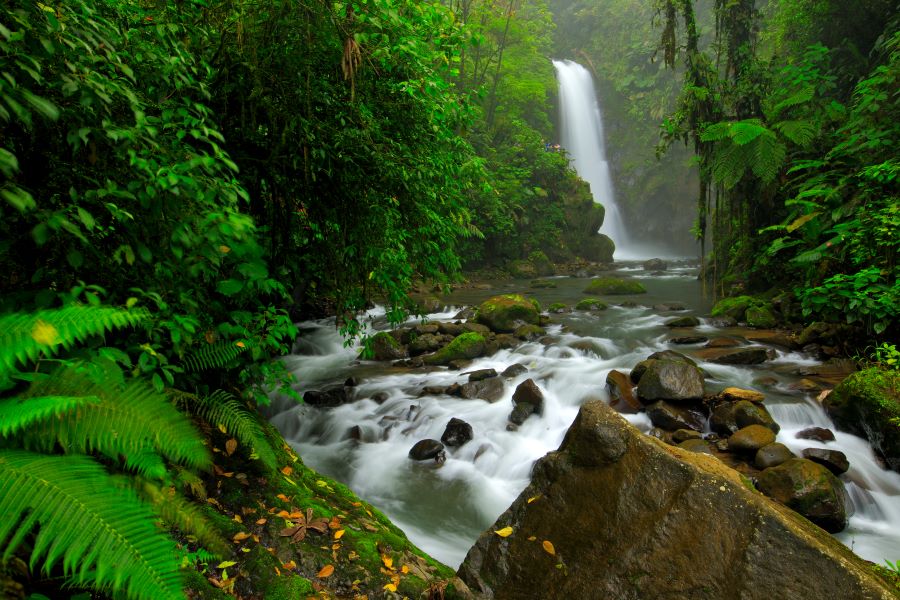 1. La Fortuna and Arenal
Lying at the base of the dormant Arenal Volcano lies the adventure capital of Costa Rica, La Fortuna. Due to its advantageous locale, bubbling geothermal waters meander through the dense jungle resulting in one of the area's main attractions – hot springs. I recommend booking a day pass to the luxurious Tabacon Hot Springs to experience this at its best.
The neighbouring Arenal Volcano National Park offers a variety of scenic hikes and opportunities for canyon rafting and ATV excursions. Take an organized day tour with a knowledgeable local guide to maximize your time and enjoy all the best things to do in La Fortuna, Costa Rica's most popular adventure destination.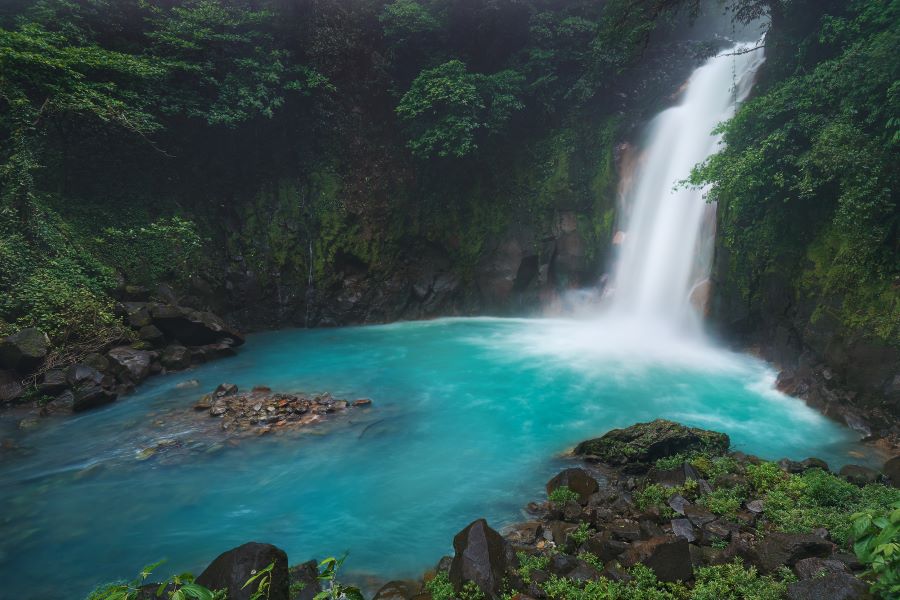 Situated in Tenorio Volcano National Park, Rio Celeste Waterfall is a hidden gem that boasts a surreal, electric-blue cascade. A day trip here gives you a scenic hike through the lush rainforest, where the river's coloration is a result of volcanic minerals mixing with the water.
Enrich your journey with a guided tour, you'll discover the local flora and fauna as you trek the trails. Aim for a weekday visit to sidestep the weekend crowds. Good-quality hiking boots are a must on this hike, where the path can get slippery after rain.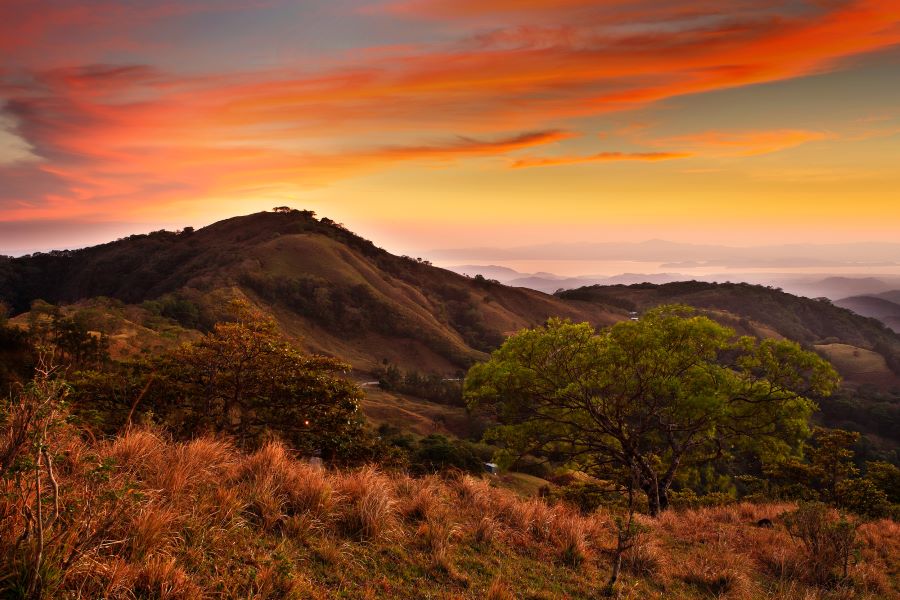 Monteverde, a mountainous region situated above the clouds, serves as a dreamland for nature enthusiasts. This misty highland offers the famous Cloud Forest Reserve, where walking amidst the tree canopy on hanging bridges provides an almost ethereal experience. For birdwatchers, the Resplendent Quetzal can be spotted here if you're lucky.
Monteverde is also home to a range of coffee plantations where guided tours offer a fascinating insight into coffee production right from the bean to your cup. Light jackets and waterproof gear are advisable, as the weather can shift quickly in this hillside locale.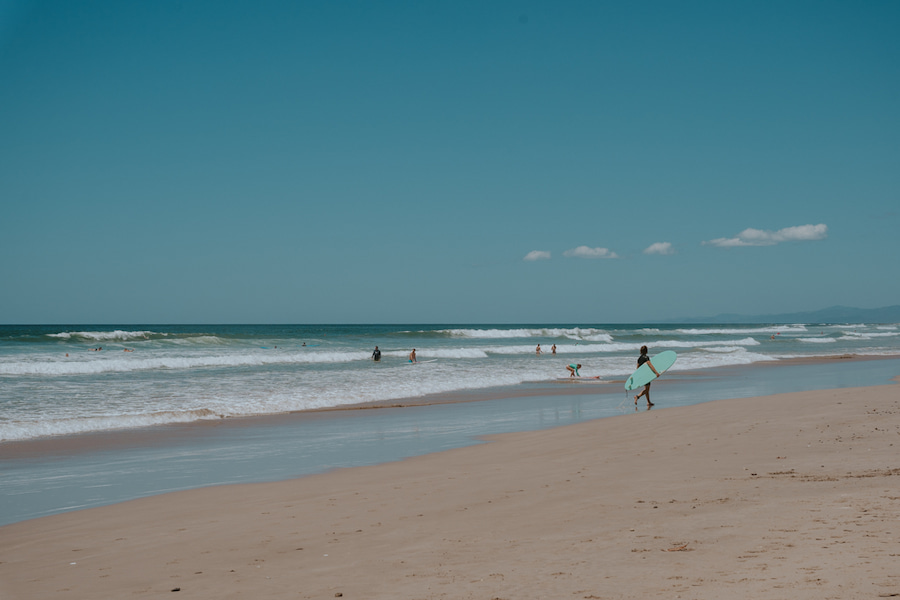 Santa Teresa, on the Nicoya Peninsula, is where surf culture meets laid-back luxury, making it a top destination for both adrenaline junkies and relaxation seekers.
The long, sandy beaches like Playa Carmen are perfect for both surfing and sunset watching. Santa Teresa's gastronomic scene also stands out, the town is peppered with trendy cafes serving organic, locally-sourced fare.
Pack a surfboard or rent one locally, and don't miss out on the yoga retreats, another popular Costa Rica attraction in this vibrant beach town.
Montezuma offers a bohemian vibe and a slower pace, making it one of the best places to visit in Costa Rica if you're looking to unwind. Meandering streams and waterfalls, like the Montezuma Falls, are the highlight of this small coastal town.
With less commercial activity than other popular Costa Rica destinations, Montezuma is ideal for eco-tourists and budget travelers, honing a bohemian vibe. Wear comfortable sandals for exploring, as the town has a laid-back, shoe-optional culture.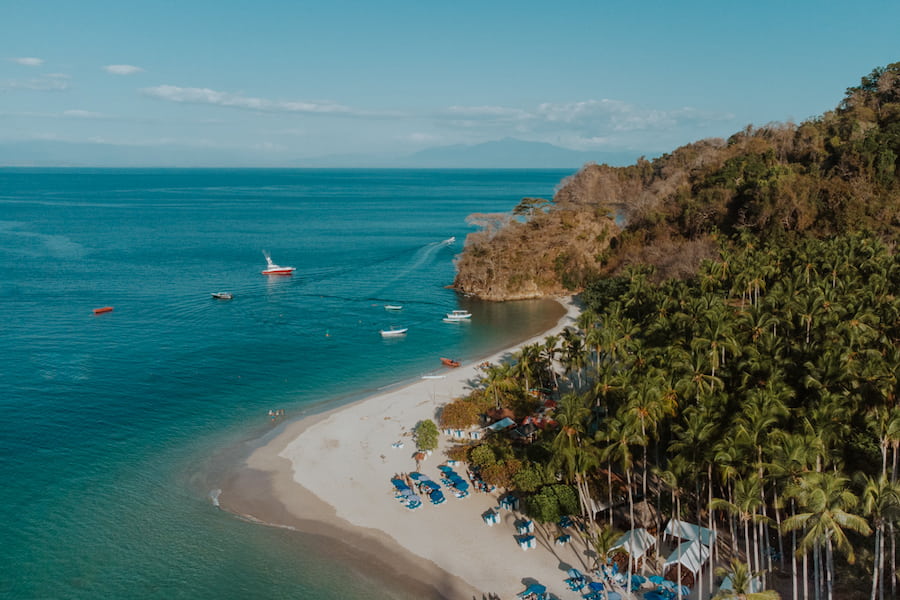 One of the best places to visit in Costa Rica for aquatic adventures is Tortuga Island. Located off the Gulf of Nicoya, the island is known for its crystal-clear waters perfect for snorkeling and scuba diving.
You can catch a catamaran tour from Puntarenas or Jaco to reach the island. Once there, relax on its pristine beaches or explore underwater caves. If you love a good short hike to a scenic viewpoint, opt to climb the Tortugas Eco Tour trail.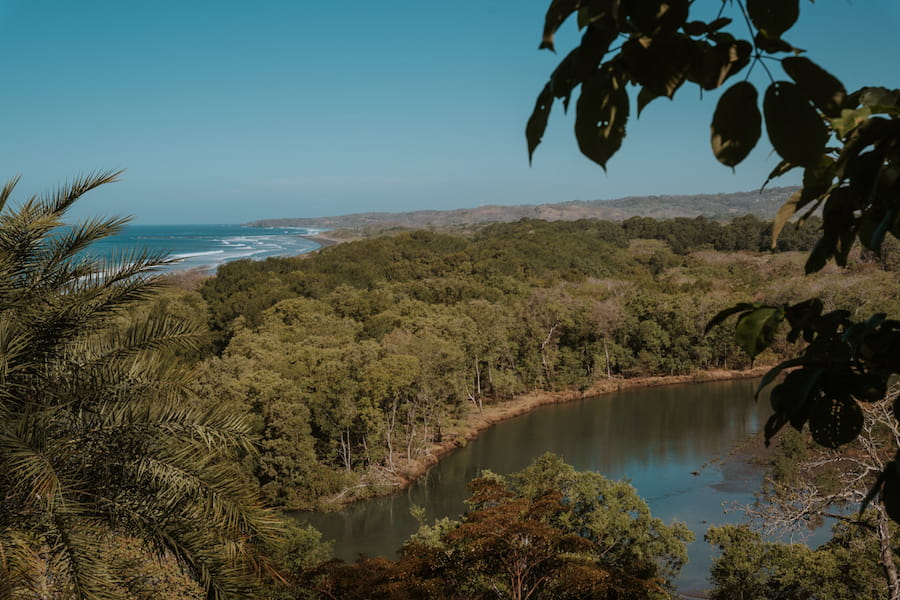 Nosara sets itself apart with its strong emphasis on wellness and eco-conscious living. Yoga retreats and organic eateries are plentiful here, making it a top pick for those looking to nourish body and soul. But it's not all tranquility, the surf breaks at Playa Guiones are among the most consistent in Costa Rica.
Unlike other popular Costa Rica destinations, Nosara lacks large resorts, favoring intimate boutique hotels instead, and a largely American expat community.
8. Playa Ostional
A visit to Playa Ostional offers an opportunity to witness sea turtles nesting or hatching, depending on the season. This beach is one of the world's most important nesting sites for the Olive Ridley turtle.
If you're planning to visit during nesting season, typically between July and December, make sure to schedule a guided night tour to see this awe-inspiring event responsibly.
The beach itself is rugged and less crowded than other popular Costa Rica destinations, making it perfect for travelers who love to explore off the beaten path. A local tip: bring a red-filtered flashlight for turtle watching, as it's less disturbing to the animals.
9. Samara
Samara is a lesser-known beach town that strikes an ideal balance between local culture and tourist amenities. The long, palm-lined beach is protected by a coral reef, making the waters calm and ideal for swimming or kayaking.
Not far from the beach, you can also find hiking trails leading to scenic overlooks. Local eateries offer a taste of Costa Rican cuisine, and it's a perfect spot to try gallo pinto, the country's signature dish. You'll find a variety of lodging options here, from hostels to boutique hotels, catering to various travel styles and budgets.
10. Tamarindo
Renowned as a surfer's paradise, Tamarindo is a bustling beach town that offers more than just epic waves. While the surf culture is undoubtedly a big draw, the area is also home to Las Baulas National Marine Park, where you can witness leatherback turtles nesting from October to March.
For a different pace, head inland for a horseback ride or ATV adventure. Given its popularity, Tamarindo is well-equipped with various dining options, from gourmet restaurants to casual beachside bars.
And if you're into shopping, the town's boutique stores offer local souvenirs and crafts.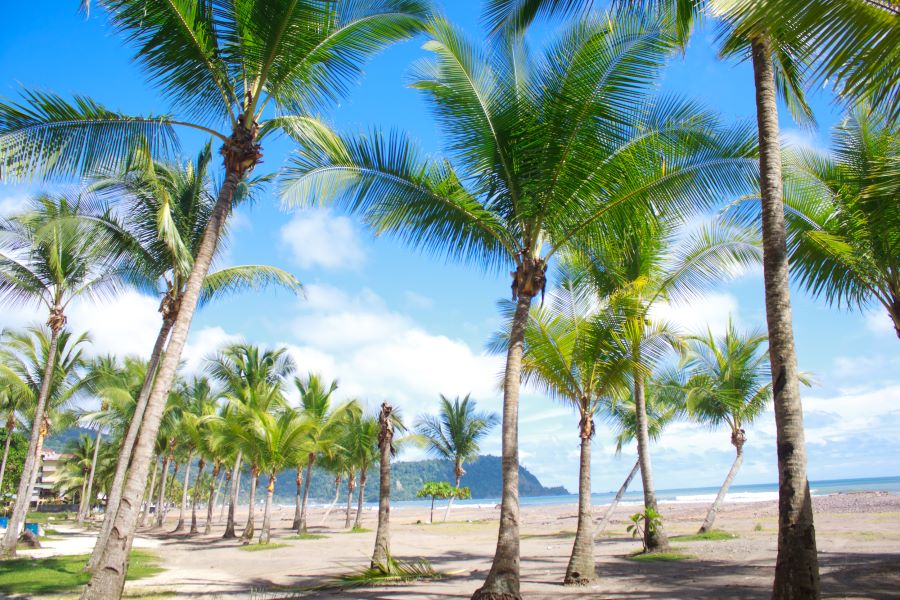 11. Jaco
Jaco is an ideal spot for those looking to combine beach life with nightlife. By day, catch some waves or try paddleboarding and by evening, enjoy the bustling bars and clubs that make Jaco one of the livelier Costa Rica places to visit.
Beyond the beach, you'll find activities like ATV tours and zip-lining. For a quieter escape, nearby Playa Hermosa offers a more relaxed beach atmosphere and excellent surf conditions.
Jaco is easily accessible from San Jose or Liberia, making it a convenient destination for short stays or long weekend getaways.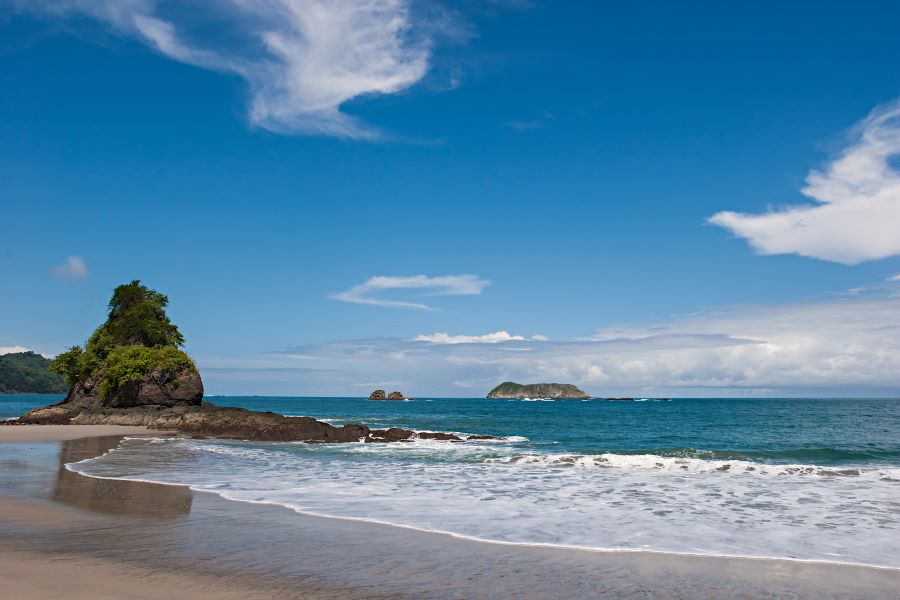 12. Manuel Antonio
This gem on the Central Pacific coast is home to Manuel Antonio National Park, one of Costa Rica's smallest yet most biodiverse parks. Monkeys, sloths, and a myriad of bird species can be spotted along the park's well-maintained trails.
While it's tempting to beach-hop all day, consider hiking to Cathedral Point for panoramic ocean views. If you're planning to visit the park, arrive early, it closes once it reaches capacity.
Besides the park, the surrounding area offers jet skiing and parasailing for adrenaline junkies.
13. Uvita
Known for its iconic "Whale Tail" sandbar, Uvita is part of the Marino Ballena National Park, a marine conservation area dedicated to protecting humpback whales and other sea creatures. You're likely to spot whales if you visit between December and April or between July and September.
Beyond marine life, Uvita offers stunning waterfalls like Uvita Falls, where you can take a refreshing dip. The area's eco-lodges and ocean-view villas make it one of the best places to visit in Costa Rica for travelers seeking both adventure and comfort.
14. Dominical
Dominical is a small town that packs a big punch in terms of natural beauty and outdoor activities. It's a hit among surfers for its consistent waves, but it's also a haven for wildlife enthusiasts.
Visit the Hacienda Baru National Wildlife Refuge for a chance to spot toucans, sloths, and monkeys. The town itself is relaxed with a dash of bohemian flair. It offers a range of accommodation options, but the local tip is to book a treehouse-style lodging for a bucket list experience.
If you're a fan of local crafts, don't miss the Dominical Artisan Market.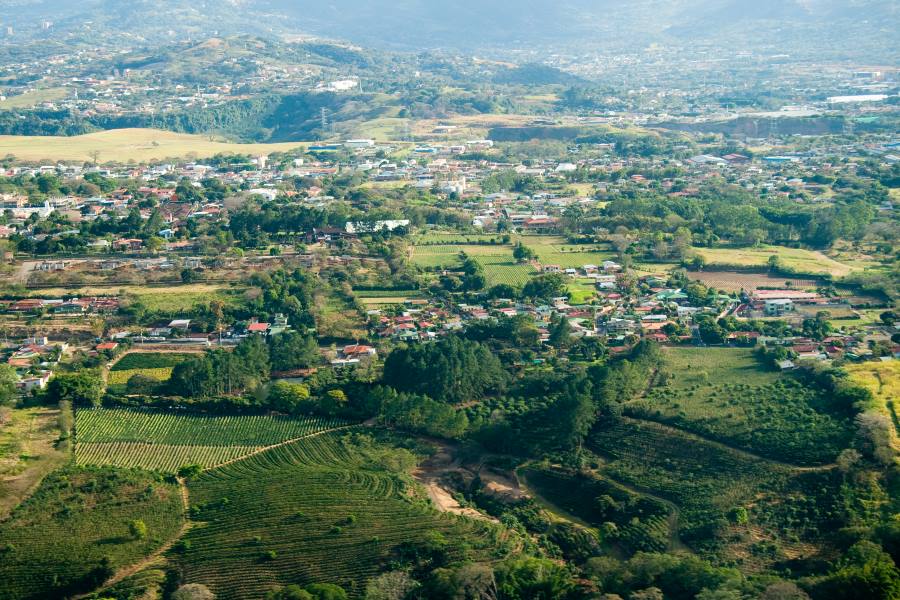 15. San Jose
San Jose, the capital city, often serves as a gateway to other Costa Rica attractions but the city's vibrant street art and bustling markets like Mercado Central offer a different taste of Costa Rican culture.
For museum lovers, the Jade Museum and the Pre-Columbian Gold Museum are must-visits. And if you're looking for a gastronomic adventure, no other place in Costa Rica offers such a diverse range of dining options, from local sodas (diners) to high-end international cuisine.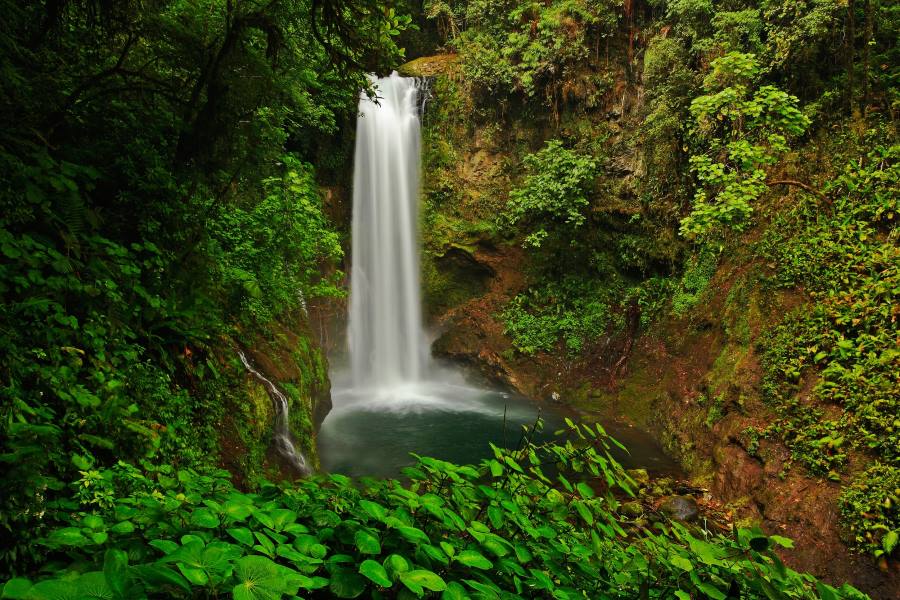 16. La Paz Waterfall
Set in the Central Highlands, La Paz Waterfall is less a singular attraction and more a full-blown nature park.
The waterfall itself is a stunner, but you'll also find a butterfly observatory, a hummingbird garden, and even a jungle cat exhibit on-site. The hiking paths here are user-friendly and well-signed, making them accessible for all ages.
If you're short on time but want a slice of Costa Rica's biodiversity, La Paz offers it all in a compact area. For an added experience, some tours combine La Paz with a coffee plantation visit.
17. Bajos del Toro Waterfall
Tucked away in a less-visited part of Costa Rica, Bajos del Toro offers one of the country's most impressive waterfalls—Catarata del Toro.
Plunging into an extinct volcanic crater, this waterfall is a feast for the eyes. The journey to get here involves a rugged hike, so good footwear is a must.
Consider visiting the nearby Bosque de Paz Biological Reserve to make the most of your trip to this secluded region. The area isn't swarming with tourists, making it a prime location for those looking to escape the crowds.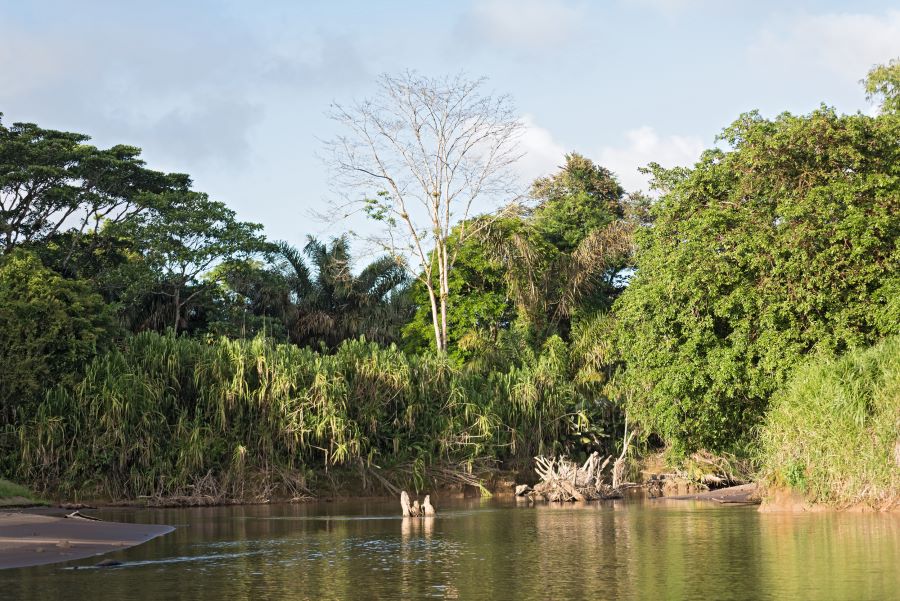 18. Tortuguero National Park
This Costa Rica attraction is best known for its sea turtle nesting sites. To really experience the magic, you'll need to visit between July and October when the turtles come ashore to lay their eggs. The park is also a labyrinth of waterways, so exploring by boat or kayak is a must.
Guided tours can help you spot monkeys, iguanas, and even crocodiles lurking in the waters. Tortuguero is remote and requires a boat or plane trip to reach, but the extra effort pays off with unparalleled wildlife encounters.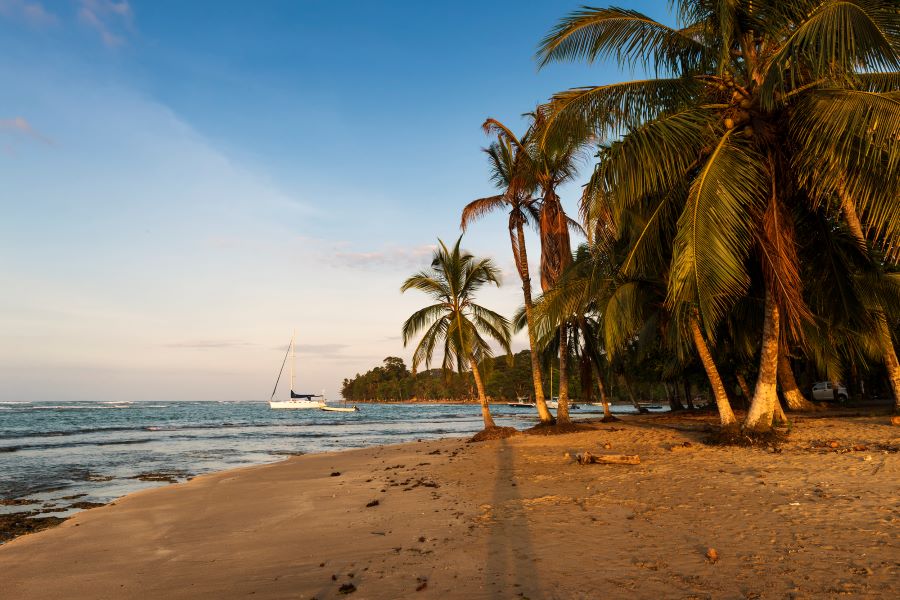 19. Puerto Viejo de Talamanca
Situated on the Caribbean coast, Puerto Viejo offers a different vibe with its Afro-Caribbean influences. Known for its coral reefs and lush jungle, snorkeling and scuba diving are popular activities here.
The nearby Gandoca-Manzanillo Wildlife Refuge is perfect for birdwatching and spotting sloths.
For foodies, the local cuisine showcases coconut flavors and seafood. Bike rentals are readily available and are a convenient way to explore neighboring beaches like Cocles and Punta Uva.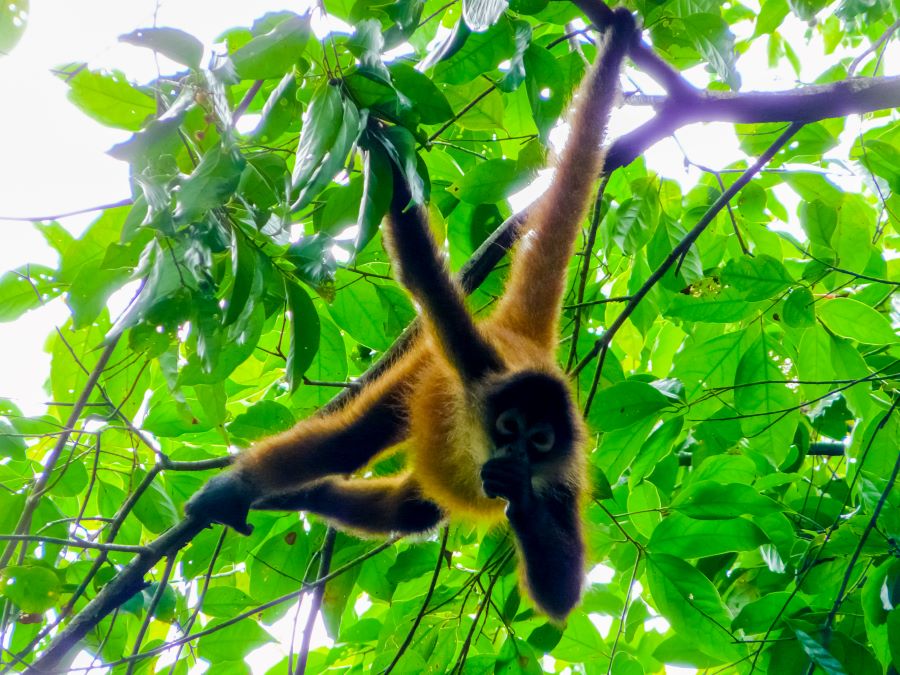 20. Corcovado National Park
Corcovado is a biodiverse powerhouse, often hailed as one of the most intense biological places on Earth. The park is a treasure trove for nature lovers, offering a chance to see tapirs, anteaters, and the elusive jaguar if you're incredibly lucky.
Multi-day guided treks are the way to go here as they'll take you through different zones of the park, each with its own diverse ecosystem. Be prepared for an adventure as the hikes are strenuous and the humidity can be intense.
21. Pavones
Last but not least, Pavones is a surfer's dream and one of the best places to visit in Costa Rica if you're keen to ride world-class waves. This sleepy town comes alive during the surfing season, attracting a global crowd.
But it's not all about the surf, the area is also rich in wildlife, particularly birds. You might even catch sight of a migrating whale if you visit between August and October. Due to its remote location, it's less crowded, making it an excellent choice for those seeking a more secluded experience.
Places to Visit in Costa Rica Conclusion
Costa Rica is a treasure chest of diverse landscapes and adventures, offering some of the best places to visit in Central America. Whether you're drawn to the volcanic hot springs of La Fortuna, the vibrant street life in San Jose, or the surf breaks in Nosara, each destination brings a different experience based on your preferences.
Use this guide to popular Costa Rica destinations as your blueprint for an unforgettable trip. Now that you're armed with specific details and travel tips, all that's left is to explore these amazing Costa Rica attractions for yourself.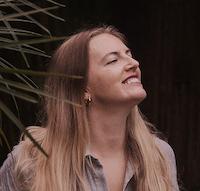 Author Bio
Haley is the founder of the global travel blog, Haley Blackall Travel. She has travelled to 40+ countries across 5 continents over the last 15 years. She loves to share in-depth travel guides and recommendations to help travellers get the most out of their vacation time, including her favourite boutique hotels, things to do and travel itineraries.