Experience the best places to winter in the USA with stunning beauty and adventure
If you are looking for a winter getaway, there are so many inspiring places around the USA that you can visit during the winter season, some maybe just a short drive away and worth a quick getaway. Check out all of the best places to winter in the USA from travel bloggers and journalist. They share some of their favorite places to visit around the country in warm and cold USA environments that hopefully will inspire you to go out and explore.
Where to enjoy winter destinations in the USA
Cold winter destinations around the USA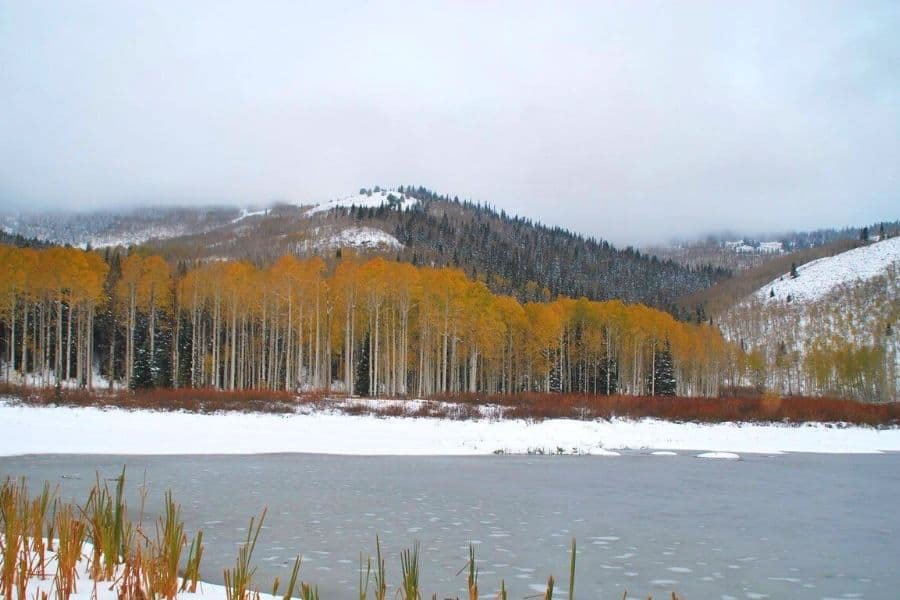 Salt Lake City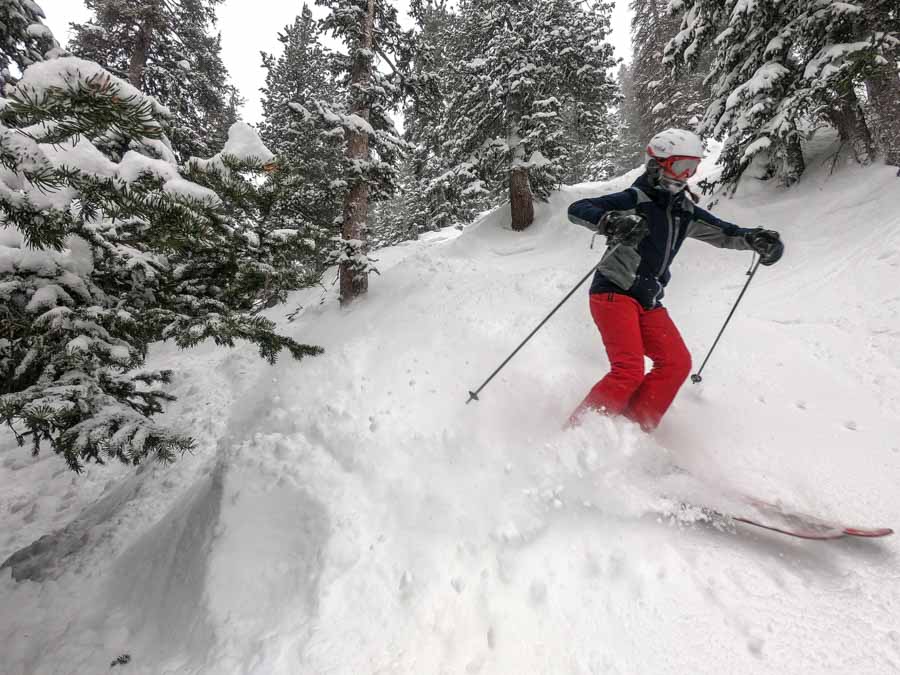 Park City in Winter
If you're looking for a great winter getaway that's full of adventure and great scenery, then you absolutely must visit Park City Utah. It's only 30 minutes away from Salt Lake, but it feels like you've discovered a perfect mountain escape. Year round, you'll love the Olympic Park ropes course, the Swaner Nature Preserve, and a free trolley ride down main street, where you'll feel like you've stepped into a Normon Rockwell painting with all the historic buildings and charm.
Of course, a winter visit to Park City wouldn't be complete without a few days of skiing Utah's powder. With Deer Valley and it's 5 star hotels and high end service all around, and Park City Mountain Resort as the largest ski resort in the United States, there's no shortage of great places to ski. In the winter, you'll also be treated to the world famous Sundance Film Festival as well as the World Cup mogul skiing competition.
When you're not on the ski hill, there is so much to do in the winter in Park City. Hit the trails for a while on cross country skis or snowshoes if you want some solitude, or if you want something a bit faster paced, head out on a dog sledding trip with Lunas Lobos (a bucket list adventure you'll never forget!). If you want to experience some small town charm, drive 20 minutes to the town of Midway and enjoy the outdoor ice skating rink, Ice Castles, and of course swim in the geothermal Homestead Crater. While you're there, stop in at the Midway Bakery for their famous sweet rolls!
Submitted by Jessica Averett from Skiing Kids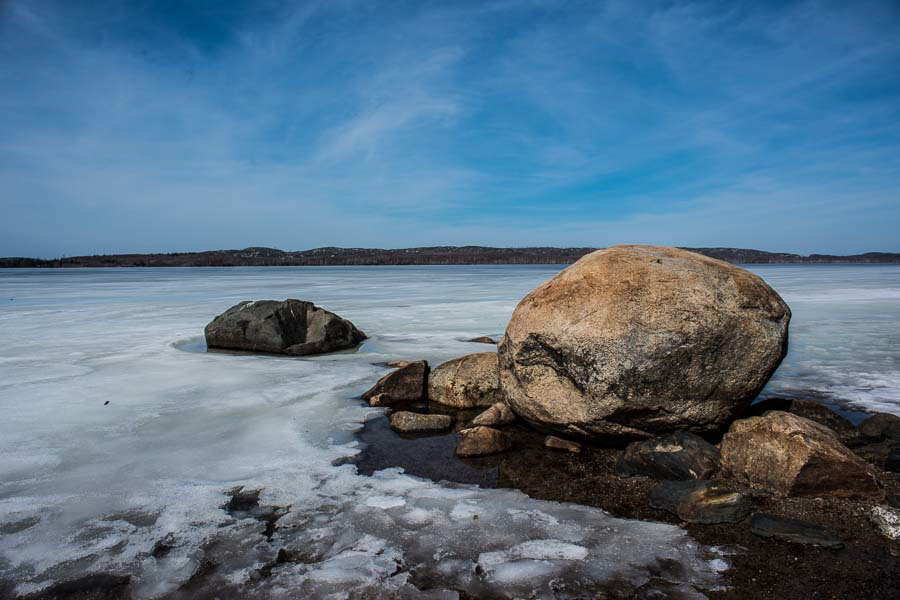 Lake Superior's North Shore
Tom with MNTrips
Winter holiday in New York City
New York City doesn't slow down in the winter.  In fact, many people think it is when the city is at its best.  You can't beat the holiday spirit or the winter scenes when it snows.
During the Christmas season, you can't miss the Rockefeller Center Christmas tree.  Check out the Radio City Christmas Spectacular for some family-friendly entertainment.  The department stores all have special holiday window displays which get better every year.  There are several festive markets where you can find unique gifts and tasty treats.
If you want to stay out of the cold, there are plenty of things to do indoors.   Check out one of the city's world-class museums like the Metropolitan Museum of Art, MOMA, or the National September 11th Museum.  In the evening, enjoy one of the fantastic restaurants like db Bistro Moderne, Blue Fin, or Carmine's.  Then catch one of the popular Broadway shows.
Anisa with Two Traveling Texans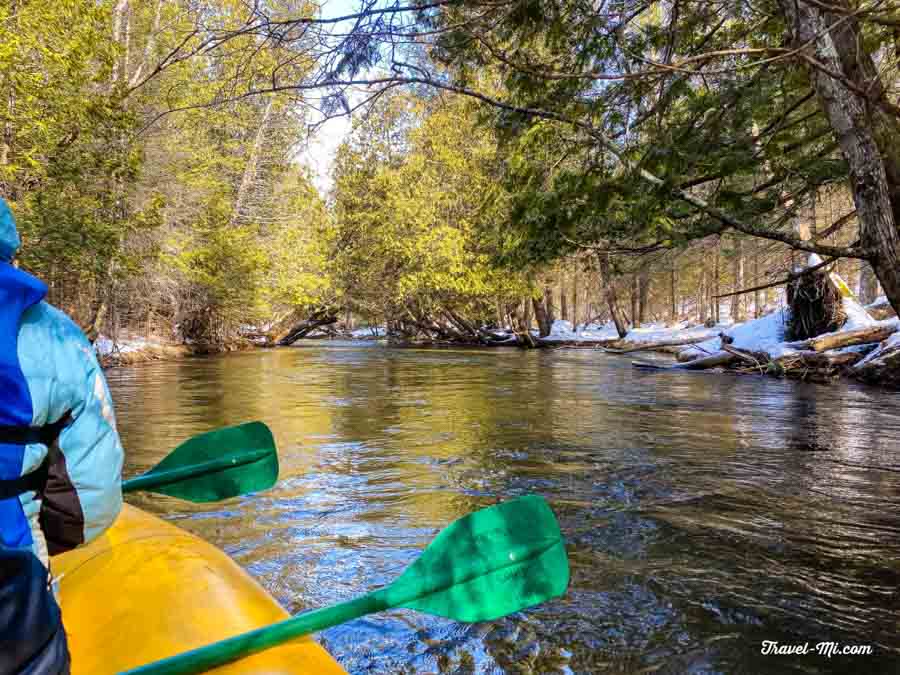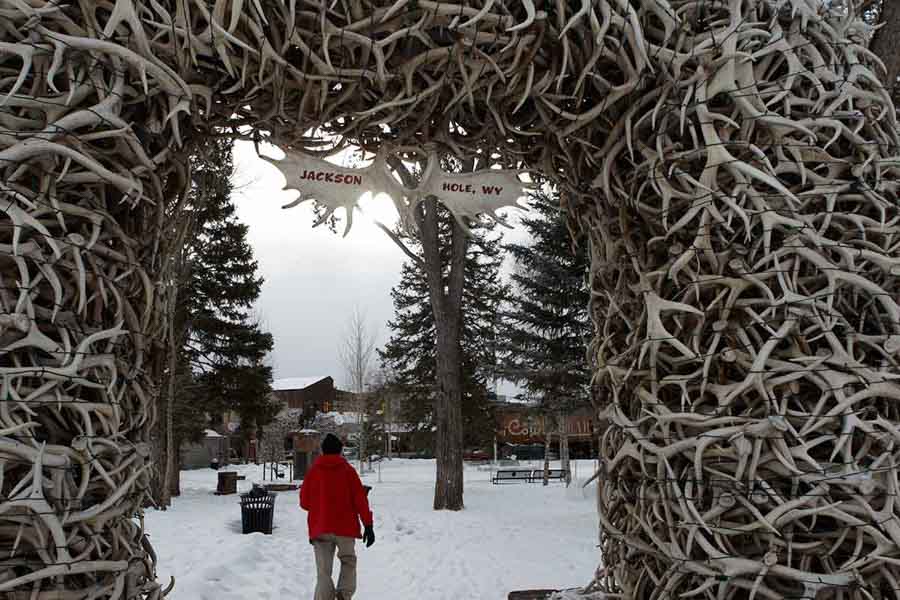 Winter at Jackson Hole
Jackson Hole is a stunning valley with mountain peaks and several towns to visit, including Jackson, Kelly, Moose, and Teton Village. The early settlers found this beautiful place in the 1800s and, these days, Jackson Hole continues to attract people who love the outdoors.
One of the top things to do in and Jackson Hole is to go snowboarding or skiing during the winter at Jackson Hole Mountain Resort. Grand Teton National Park nearby is full of wildlife and an excellent place to see elk, sheep and coyotes.
Another attraction is the town of Jackson, which has a cowboy vibe and plenty of shops, restaurants and hotels. Take a photograph at the famous antler arch, and a walk along the boardwalk will remind you of the wild west. The saloons, shops, boutiques and galleries are fun to explore. If you love art, make sure you allow a few hours here as Jackson is a famous centre for the arts.
The Million Dollar Cowboy Bar is not to be missed as it's the most well-known bar in Wyoming. Since 1937, this Western saloon has attracted visitors from around the world who flock here to soak up the atmosphere, join in the western dancing, eat steak and listen to music.
Another place to eat in Jackson Hole is the Silver Dollar Bar in the historic Wort Hotel, which was named after the uncirculated 1921 Morgan Silver Dollars that you'll see inlaid in the bar's surface. If you're a keen skier, stay on the mountain at Jackson Hole Mountain Resort, but it's also fun to stay closer to the center of town for a night or two at the Snowking Resort or the Parkway Inn.
Christina with Travel2next.com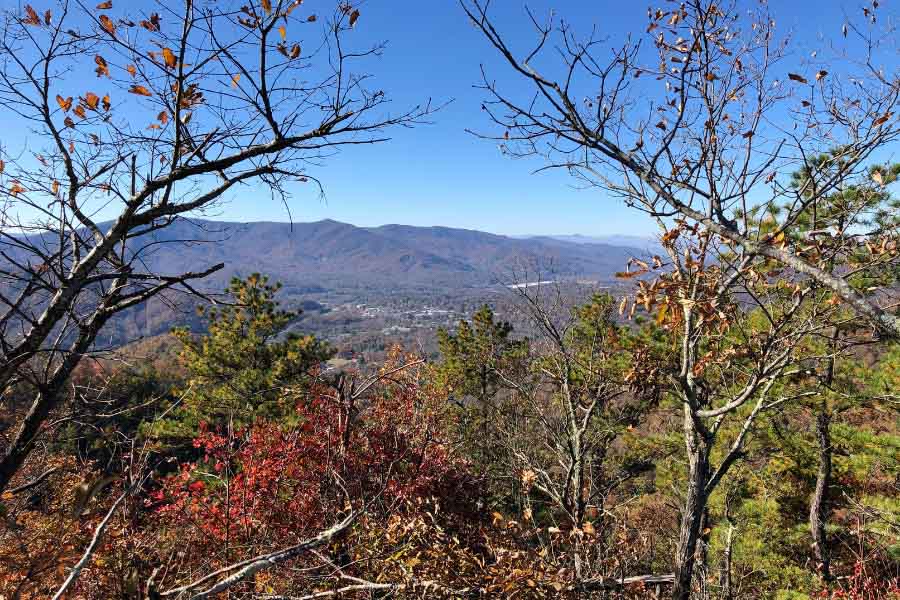 Beautiful Asheville, North Carolina
If you're looking for a beautiful mountain town that's easily accessible in winter then look no further than Asheville, NC. You can either drive via Highways 26 North/South or 40 East/West or fly in to the Asheville Regional Airport. Average temperatures are around 50°F for the highs and 30°F for the lows. Snow is a definite possibility during your visit!
This city is known for its outdoor activities like hiking and whitewater rafting in the summer but during the latter part of the year it turns into a winter wonderland. A few of the popular winter activities are visiting the Biltmore House while it's decorated for Christmas and taking in the beautiful lights at the NC Arboretum. While at the Biltmore be sure to tour the house, walk through the greenhouses, and stop by Antler Hill Village where the Biltmore Winery is located.
Asheville is also known as one of the top foodie destinations in the US so be sure to do your research on restaurants. A few that you shouldn't miss are Sunny Point Cafe, Corner Kitchen, Cúrate, and White Duck Taco. The beer scene is also second to none with big names like Sierra Nevada and New Belgium but also many local breweries like Wicked Weed, Burial Brewing, and Hi-Wire Brewing.
There are many wonderful places to stay in Asheville, a few of the top being the Omni Grove Park Inn or The Foundry. For budget accommodations look no further than the ALOFT Hotel or the Hyatt Place which are both walkable to downtown.
Anna Cook with Paddling Space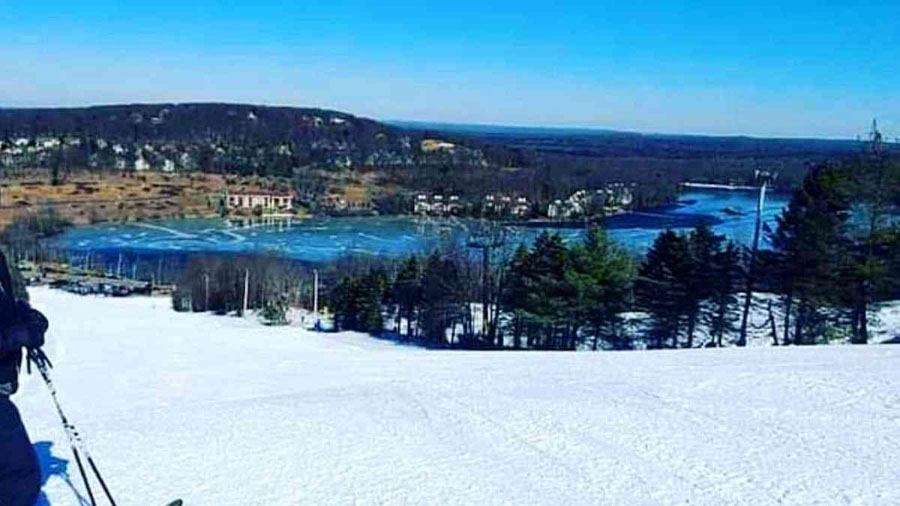 Winter activities in the Poconos
America is full of incredible winter destinations, but one offbeat snowy region of the country that should be on any travel bucket list is the Poconos. In Pennsylvania's northeastern region you'll discover the land of forested mountain peaks and glacial lakes. It's under two hours away from New York City and Philadelphia by car, so getting there is a breeze. The region is home to the state's best ski slopes like Jack Frost Big Boulder and Blue Mountain. It's also home to some of the most enjoyable skiing resorts like Camelback Mountain and Montage Mountain. Both locations have an indoor waterpark for family fun no matter what the skiing conditions. You can also find delicious dining options at the resorts like Montage Mountain's Slocum Hollow.
Many groups of friends and families also plan their visits to include staying in a traditional mountain cabin. It's easy to find stunning Airbnb Poconos rentals with unbelievable amenities like indoor pools, fireplaces, saunas and jacuzzis. Snowtubing, snowboarding and snowmobiling are other popular winter activities in the Poconos. One of the best natural attractions in the Poconos is the Lake Wallenpaupack which freezes over in the winter months and is surrounded by beautiful trails for winter hiking. It's perfect to find a lake house to stay at with the people you love to travel with. For a cold-weather winter getaway, make the Poconos your next getaway.
Derek with Robe Trotting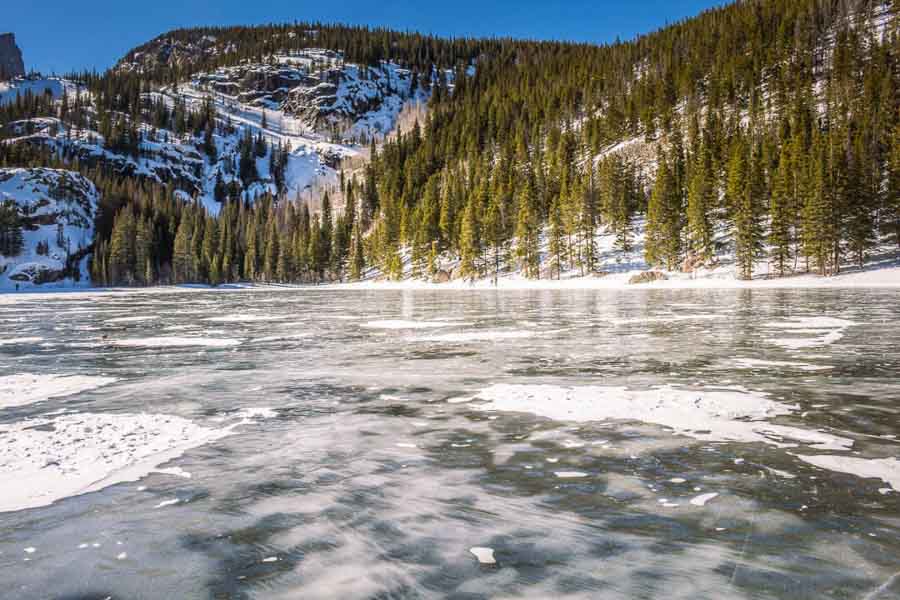 Winter fun at Estes Park
Estes Park is one of the most popular places to visit in the country for a snowy winter vacation. This little town is the eastern gateway to Rocky Mountain National Park and is a must on any Colorado road trip itinerary. Estes Park is located just two hours away from Denver and can be easily reached from the Mile High City via a shuttle or rental car.
In the winter, Estes Park is a winter wonderland. Visitors can walk along the icy river-walk and admire its sculptures or head inside one of the Riverwalk spas to get a relaxing massage. You can take a stroll along Main Street and buy souvenirs, eat taffy and popcorn, or purchase winter gear for your adventures inside the national park.
The most popular attractions off course lie inside the national park. Take a scenic drive on Trail Ridge Road, see the wildlife in the park, go sledding in Hidden Valley ski area, or snowshoe around the frozen Bear Lake. Visitors can also go skiing, snowmobiling, climb to frozen waterfalls, and spot elks, deer, and moose in the park.
The best time to enjoy the winter charm of Estes Park is from November to March. Stay in any of the wooden cabins in the town and enjoy an elk steak while you are there. Pack waterproof jackets, gloves, hats, and plenty of layers and you are sure to enjoy a fantastic winter vacation in Estes Park.
Ketki of Dotted Globe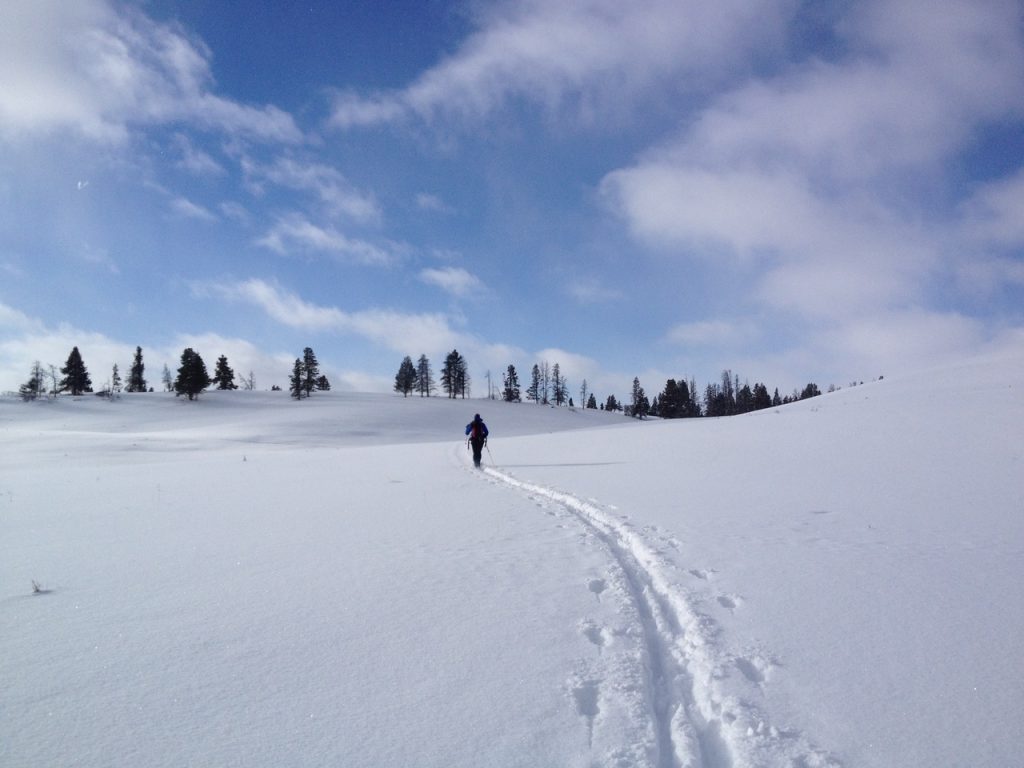 Stunning Yellowstone in Winter time
Winter is the most magical season in Yellowstone National Park. A blanket of snow covers the ground, hot springs and geysers burble through the ice and shine in oranges and blues. Waterfalls partially freeze, bison wear a coat of snow, and families cross country ski around geyser basins.
The gateway towns — Gardiner, West Yellowstone, and Silver Gate — each make a good home base for different activities. Snowmobilers and those going into Old Faithful are best suited for West Yellowstone. Those wanting to cross-country ski, drive through the Northern Range, and see waterfalls and hot springs can basecamp in Gardiner. Die hard wildlife watchers and those wanting to explore the steep mountains outside the park may want to stay in Silver Gate.
For a dream trip, take a snowcoach into the Old Faithful Snow Lodge. These over-snow vehicles take tours to the interior of the park for touring and spending the night. From the Snow Lodge, one can enjoy fine dining, cross-country ski many trails, and watch Old Faithful erupt with almost no one else around.
A visit to Savannah in Winter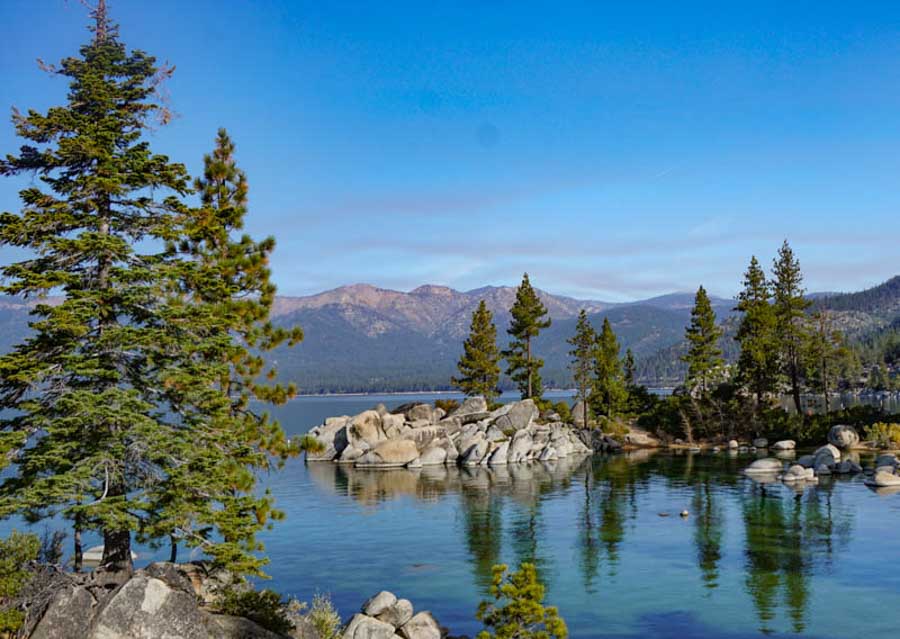 Classic winter vacation at Lake Tahoe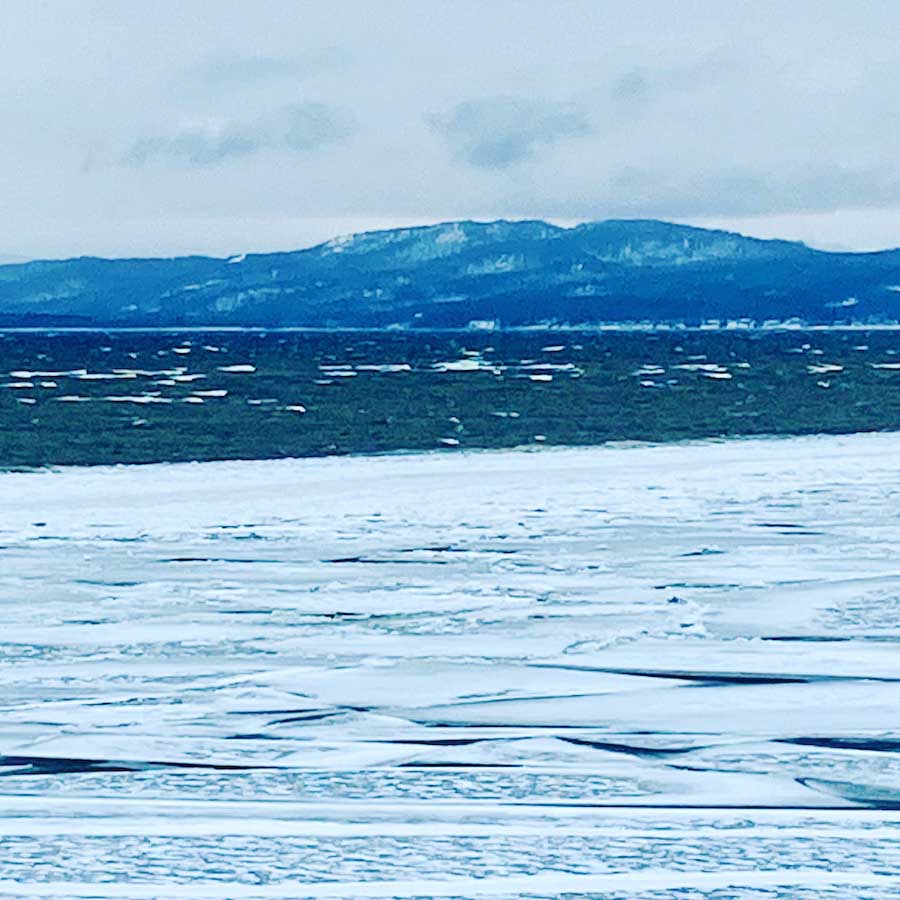 Burlington, Vermont
Karen with Outdoor Adventure Sampler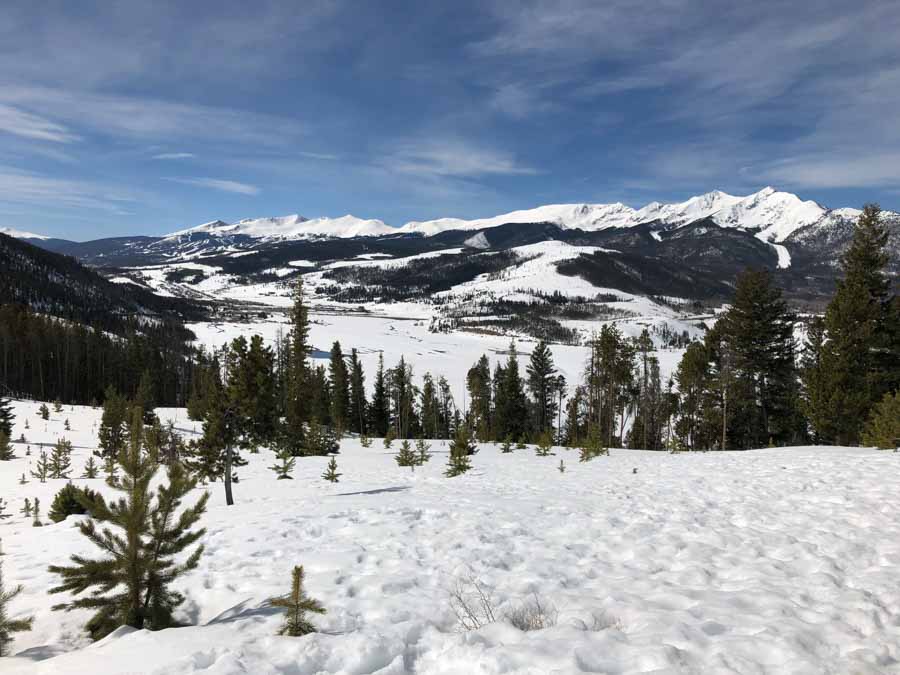 Keystone getaway in Colorado
If you are looking for a fun and affordable winter getaway in the United States, I think Keystone, Colorado is one of the best options. This ski town is less than an hour away from Denver and will transport you to a Winter Wonderland! Visiting Keystone is ideal for a skiing or snowboarding trip, as there are ski trails available for all abilities from beginner to expert. There are also tons of resorts within walking distance of the mountain with pretty low rates, especially in March.
However, you do not have to be a ski bunny to have fun here. Keystone is also home to many excellent restaurants and breweries. My favorites were Kickapoo Tavern and Inxpot, as well as nearby Outer Range Brewing. Breckenridge and Frisco do have more options than Keystone, but they are less than a half an hour drive away. I highly recommend a daytrip to Breckenridge for some snowmobiling, followed by a visit to the distillery!
You can also ice skate or go tubing at multiple spots in Keystone. I especially enjoy walking around the village with some hot cocoa for a little shopping. At night, you can relax at the spa or warm up in a hot tub under a starry sky for an especially unique experience.  A winter visit to Keystone is the perfect way to enjoy some time in snowy Colorado.
Amy with thefloridatravelgirl.com
Warm winter destinations around the USA
Winter visiting Joshua Tree National Park
With mild daytime temperatures and fewer crowds, winter is an ideal time to visit Joshua Tree National Park. While the summer brings sweltering temperatures near 100 degrees Fahrenheit, daytime highs during the winter months stay at around a comfortable 58-63 degrees Fahrenheit, perfect for hiking and other outdoor activities.
Because of the heat, many hikes are not recommended in the summer months. However, the cooler temperatures of the winter months make it a perfect time to do them! One of the best hikes in Joshua Tree National Park is Ryan Mountain, a short but strenuous hike, with a 1050 foot elevation gain in 1.5 miles. The trail brings you to the 5457-foot summit of Ryan Mountain, from where you will be rewarded with impressive panoramic views of the jumbled rock formations and Joshua tree forests down below.
Other things to check out during winter in Joshua Tree include the many interesting rock formations in the park, including Skull Rock and Arch Rock, Barker Dam, the Hidden Valley Nature Trail, and the Cholla Cactus Garden. Joshua Tree is also popular with rock climbers during the winter months.
Snowfall is rare in Joshua Tree, but if you happen to be lucky enough to visit after it snows, the park's landscape is especially magical.
Myrtle Beach for a warm winter getaway
For those interested in a warm weather winter experience, Myrtle Beach, South Carolina, is a classic snowbird escape. Well known for its family fun, Grand Strand, beach boardwalk, pancake houses and golf courses, Myrtle Beach also has a natural and artistic side that is well worth exploring.
Situated on the US Atlantic coast, Myrtle Beach benefits from its wide and expansive Grand Strand of white sand beach. Extending for 60 miles, the beach is wonderful for walks, sunbathing, swimming and all-day sandcastle building if visiting with kids. Many resorts, like the Hampton Inn Suites Hilton, are right on the beachfront, so access is easy and immediate.
Enjoy a stroll along the beach Boardwalk, a 1.2 long stretch between Pier 14 and the 2nd Avenue Pier. The boardwalk encompasses amusement parks, classic arcades, shops, restaurants, and the Myrtle Beach SkyWheel, which offers the best views of the Strand.
For a nature-focused day trip escape, head south to the fishing village of Murrells Inlet. Not only is this the self-proclaimed seafood capital of South Carolina, it's an ideal spot for a kayaking adventure in the saltwater marshes, home to thousands of migratory shorebirds. Stop in to Pawleys Island, a barrier island known for its carefree lifestyle and rope hammocks, and separated from the mainland by a beautiful salt marsh and accessible via two short causeways.
Explore the 'floral jewel' of South Carolina, Brookgreen Gardens. This stunning Botanical Garden features a Live Oak Allée of 250-year old live oak trees, a palmetto, butterfly and children's gardens, to name a few. Brookgreen is also home to the largest and most comprehensive collection of American sculpture work in the country.
Claudia Laroye with The Travelling Mom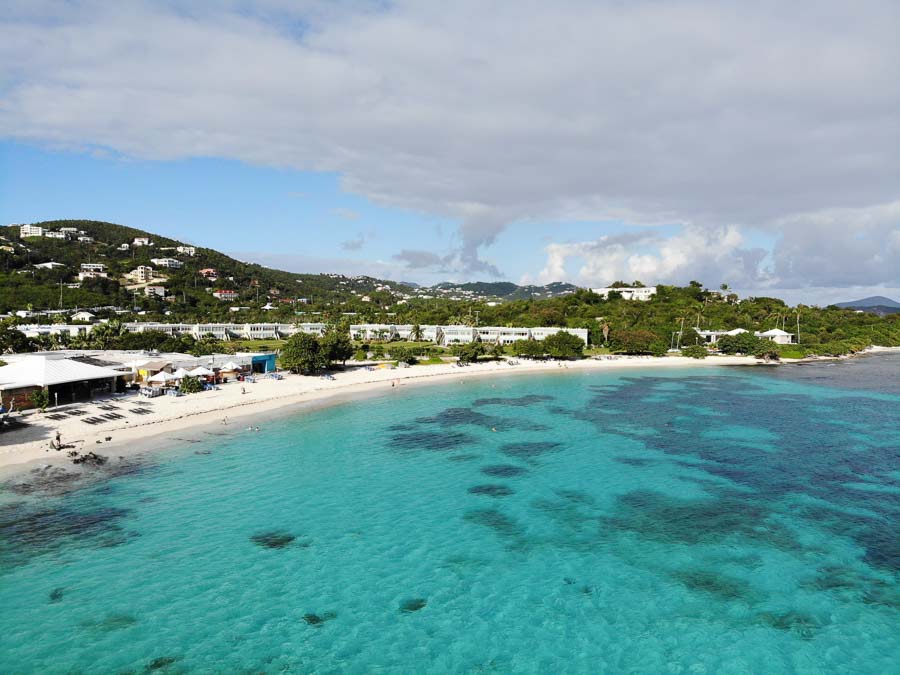 A warm winter in St. Thomas
There are plenty of great places to stay in St. Thomas, but the condos at Sapphire Bay, are located on one of the best beaches, and in close proximity to the town of Red Hook, ferries to St. John, and nearly all of the best snorkeling on the island, making them the ideal spot.  Be sure to spend at least a couple of days beach hopping to explore the world famous Magen's Bay(don't forget to snap an instagram worthy photo from Drake's Seat), Coki Beach with Coral World Ocean Park, or Brewer's Bay to watch planes land and snorkel with sea turtles.
Looking for something other than beaches?  Take the sky tram up to paradise point for dinner and incredible views of the harbor, spend the day exploring the boutiques along Main Street in Charlotte Amalie, climb 99 steps, or even zipline through the mountains.  End the day at Sunset Grille in Secret Harbor for the best views of the sunset.
For a truly unforgettable experience, charter a boat for a half or full day.  Hop along the beaches of St. John, head over to the British Virgin Islands and explore the Baths, snorkel Christmas Cove, and of course, grab a pizza from one of St. Thomas's best and most unique restaurants, Pizza Pi, a pizza boat!
Kristin from Snorkel and Hike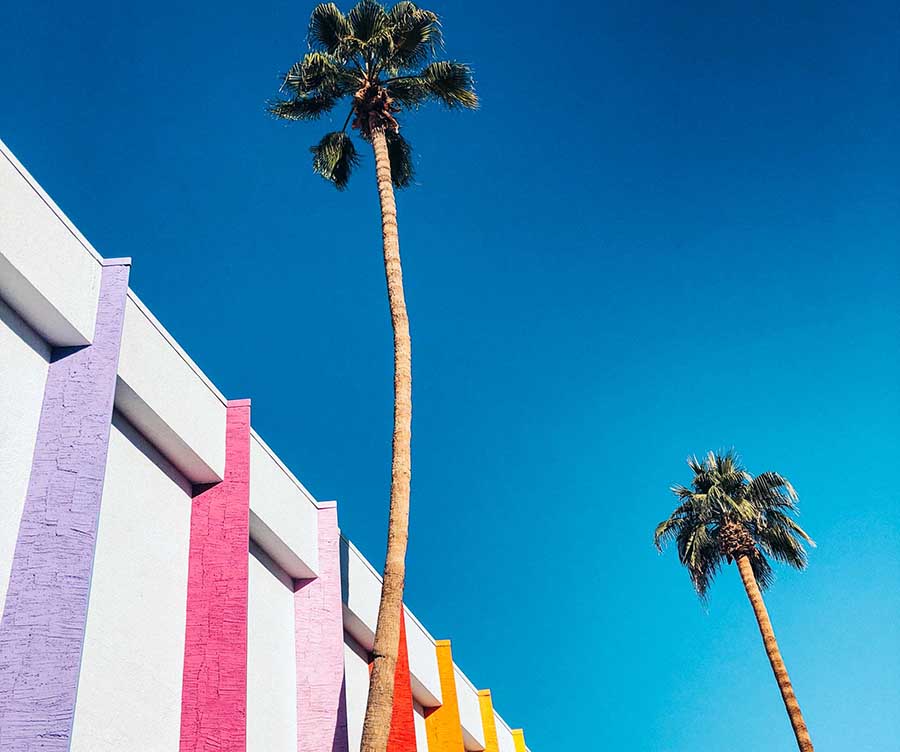 Palm Springs winter escape
If you'd like a sunny Christmas then Palm Springs is an ideal option. Expect sunny days and crisp nights, enjoying all that the desert town is famous for, from pool parties to high-end shopping. There are lots of hip hotels to stay in with festive packages, or you could bring the whole family to one of these beautiful Palm Springs Airbnbs.
The locals go all-out with holiday light displays, so a fun activity is to simply drive around, admiring all the palm tree strung with lights and the festive mid-century homes. Palm Canyon Drive and El Paseo also have good light displays. And The Living Desert Zoo and Gardens holds an annual Wildlights event, with amazing light installations and festive-themed animal encounters.
In the past, Kenny Irwin Jr used to host an eccentric light display called Robolights, but this was unfortunately shut down. In 2019, he had a float at the Desert Hot Springs Parade, and also held a display in Detroit, but it's unsure what will happen in the future. Do check his site in case he's doing anything in Palm Springs – it's a spectacle well worth seeing.
If you fancy seeing some snow, take a trip up the Palm Springs Aerial Tramway where it's 30 degrees cooler and you'll most likely see a snow-covered landscape. But, of course, the real draw of Palm Springs at Christmas is for those looking for a summer vacation-feel to their festivities. The objective here is to relax, and the city is the perfect place for it.
Victoria with Bridges and Balloons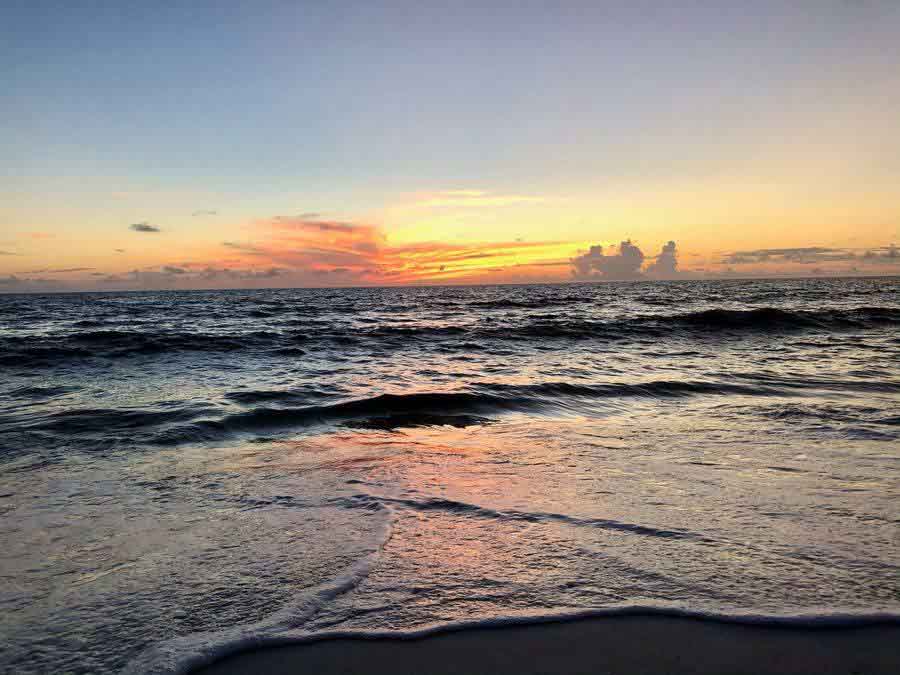 Warm winters in Naples, Florida
There are so many amazing winter destinations in the USA and Naples, Florida is one of them. If you're after warm weather and perfect beach vibes, Naples is the place for you! Whether you're visiting Naples for a quick weekend getaway or you're here for a longer period of time, you won't be left disappointed!
Located in Southwest Florida, you can road trip around Florida and make your way down to Naples or you can fly into Southwest Florida International Airport (RSW). Other nearby airports are Tampa International Airport and Miami International Airport.
Obviously, the best thing to do in Naples during the winter is to just lounge at one of the many beaches. Some of the best beaches in the area include Bonita Beach, Delnor-Wiggins State Park, Lovers Key State Park, Vanderbilt Beach, and Barefoot Beach. The sunsets in Naples are epic and you can also watch them from Naples Pier or any of the beaches in town. If you're curious about exploring nearby areas, take a mini road trip to Marco Island and enjoy Tigertail Beach. Besides the beach, you can spend the day at Naples Botanical Garden and learn all about the plants of a subtropical climate. Finally, make your way over to 5th Avenue in South Naples and enjoy some shopping or grab a cup of delicious coffee at one of the cafes.
Naples also has some delicious restaurants with so many different kinds of food. If you're after a more laid-back vibe, Zen Asian in Naples Park is an amazing place to grab some authentic Asian food. But, you can't visit Naples without trying seafood. Ocean Prime is one of the best places to satisfy your seafood craving.
Lastly, the best areas to stay in Naples are near 5th Avenue or near any of the beaches.
Disha with Disha Discovers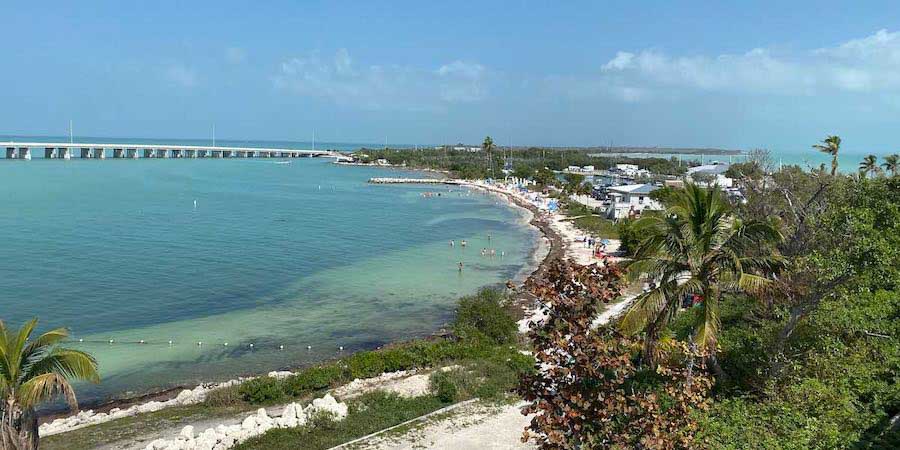 The Florida Keys
The Florida Keys are an amazing winter destination. If you are looking for sunshine, beach and a tropical winter adventure that is in the US this is it! Pack up the car and head out on an awesome Florida Keys road trip.
From the northern keys where you can snorkel at the famous John Pennekamp beach or take a boat out to the coral reef. To the middle keys where you can rent a pontoon boat and get out of the water for a day of boating, swimming and playing. To Key West on the southern tip. The Keys have so much to offer!
If you are looking for animal encounters you can check out the Turtle Hospital to see how they are rehabilitating injured sea turtles. Or you can head to the Dolphin Research Center and learn all about dolphins and watch a dolphin show.
For those looking for a laid back vacation you can focus on beach days and happy hour watching the sunset over the ocean. We recommend Sombrero beach and Bahia Honda beach.
We highly recommend staying at the Hawks Cay resort on your stay. And make sure you get some Key Lime Pie at the Sunset Grille!
If sun, beach and ocean sound like your ideal winter vacation the Florida Keys have you covered!
Bryanna Royal from Crazy Family Adventure
Winter at Clearwater Beach
Pauline with Beeloved City
Winter fun at Marco Island
When the winter weather in the US turns icy and cold, and you're in need of warm climates or perhaps some Vitamin sea, you'll find both at the southern tip of Florida on Marco Island. Located in southwest Florida, Marco is the largest of the Ten Thousand Islands between Naples and the Everglades, and makes the perfect winter destination.
Lori at Travelin Mad
San Diego fun in Winter time
Key West winter getaway
Claire with Stoked to Travel

Winter sun in Maui, Hawaii
Winter vacation in Oahu, Hawaii
If you are looking for the ideal Hawaii getaway, consider a vacation to Oahu. First stop in Honolulu and some key attractions you can visit along with famous Waikiki beach. There's plenty to do and see with historic sites, popular attractions like Diamond Head and Pearl Harbor, the colorful Chinatown and old section of Honolulu and Waikiki Beach. Taking a road trip or guided tour around the island to see more fascinating and wonderful attractions will give you a fantastic look at the rest of the island. Activity wise, you can do so many outdoor adventure around the island like snorkeling, sailing, surfing, kayaking and on land hiking, biking and a myriad of fun activities to keep you busy while exploring the outdoors, coastal areas and lush rain forests in the island.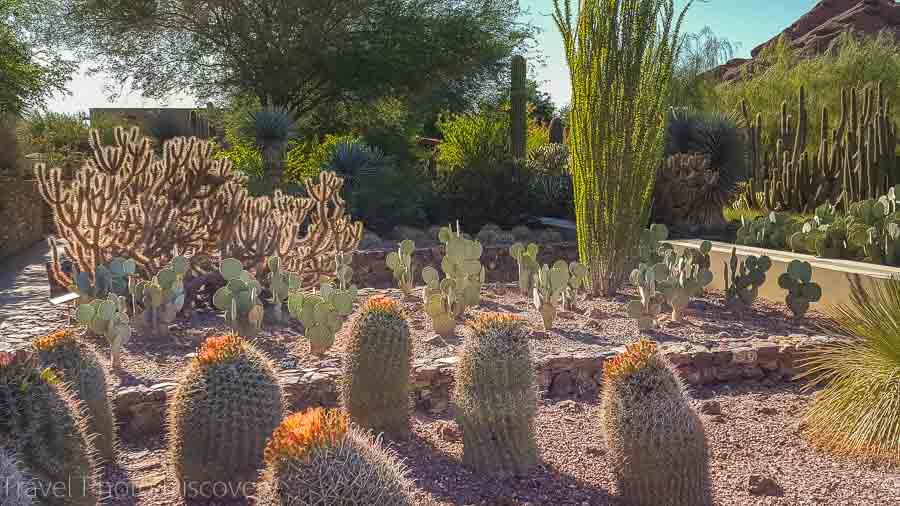 Winter time in Phoenix, Arizona
Pin this for later on your travel board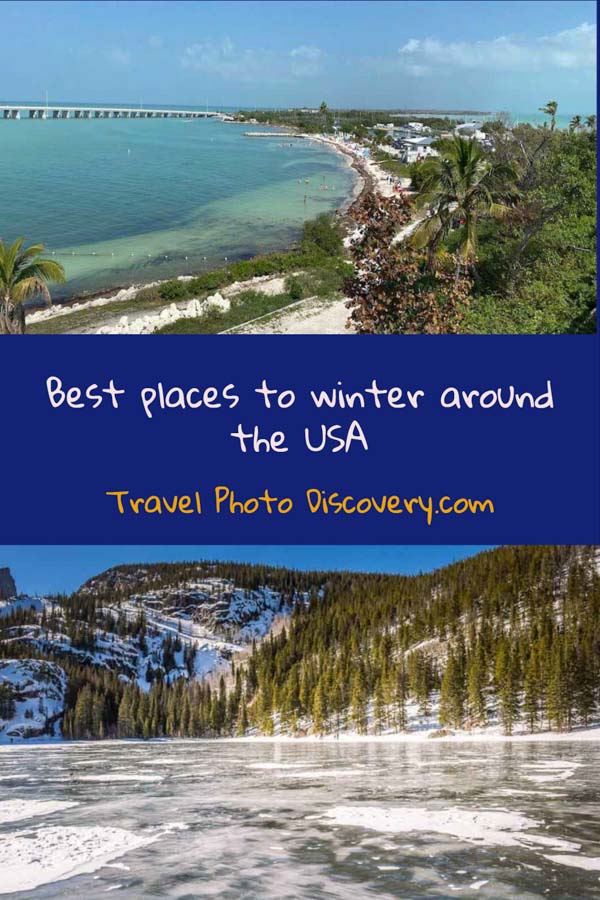 Have you explored any of these beautiful winter destinations in the USA?
Any of these gorgeous winter destination in the USA or other favorite places around the country? Please share your thoughts in the comments below.
Thanks for visiting and checking out this collaborative post on Best places to winter in the USA. Bookmark this post for future reference when you are looking for some Hawaii activities, adventure or fun experiences.
Please do share this post with any of the social media icons on the side bar and thanks for visiting today!
Some links in this article on Best places to winter in the USA are affiliates which provide a small commission to support this site at no extra cost to you. Thank you for reading, and happy travels