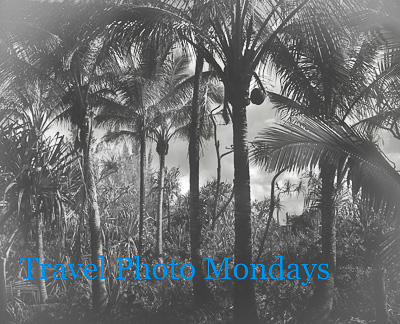 Burano – a rainbow of colors – Travel Photo Mondays
It's Monday morning, time to enjoy some gorgeous travel photography and inspiration from around the world. Let's banish those Monday blues by sharing gorgeous imagery and story telling. You can also check us out on Twitter for Travel Photo Mondays at #tpMondays for more updates and submissions for the day.
Of all the islands that stand out in Venice, Burano is instantly recognizable and always loved for its colorful buildings, whimsical design and surreal vibe. Upon landing the ferry terminal you are accosted with a rainbow of colors, some so outrageously paired in bizarre combinations to its immediate neighbors, but somehow it all seems to fit.
The fascinating part of this is when your walking through the canals and Legoland-like buildings. For some reason, it just makes think of your childhood, innocence, walking with a dorky smile on your face. You almost want to walk down every path looking for the most outrageous combinations. Yet, somehow every block is unique and you get that magical vibe  – it's almost like being in a parade and celebration, unfolding before your eyes with every turn you make.
Here are some colorful highlights from walking around the island:
When you walk through the main shopping arcades, you will notice a lot of shops selling lace which is how the island became well-known for in the 16th century. This placed the tiny island of Burano on the map and creating a small industry that grew and exported lace products throughout Europe.
The island is well-known for its imaginative displays of color which actually follows a specific color system originating from its golden age. If an owner wants to paint their home, they must submit a request to the local government which will then send back allowable colors available to that particular lot or section.
Along the main piazza in the center, is the church of San Martino. The church is  well-known for its leaning tower which leans at an extreme angle more than the famous leaning tower of Pisa. Poor sandy soil conditions and building construction knowledge at that time, lead the tower becoming unsettled and starting to lean into its current condition.
 Striking a pose with my green, green jeans above.
 Even the wash hung outside is a colorful accent to each homes exterior.
Because Burano is a working fishing village, finding a seafood venue is a perfect way to enjoy lunch here. It will probably be your best bet for a really good and fresh seafood for a better price than anywhere in Venice.  Many of the restaurants offer set prix fix meals which are an excellent way to sample some of the islands specialties.
Fresh seafood caught and prepared daily at the many seafood restaurants on the island.
Did you enjoy visiting Burano for Travel Photo Mondays? Thank you for visiting us today, please do check out these other bloggers below by clicking on their links.
If you enjoyed this post, please consider subscribing to the blog by email so you will get all the latest news, information and posts direct to your inbox.