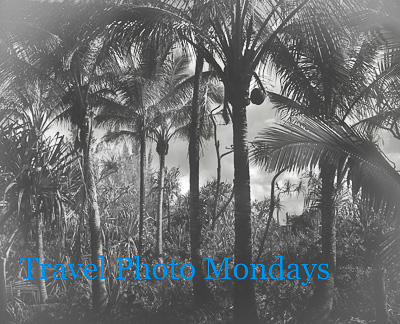 Christmas fairs in Hawaii, Travel Photo Mondays
It's Monday morning, time to enjoy some gorgeous travel photography and inspiration from around the world. Let's banish those Monday blues by sharing gorgeous imagery and story telling.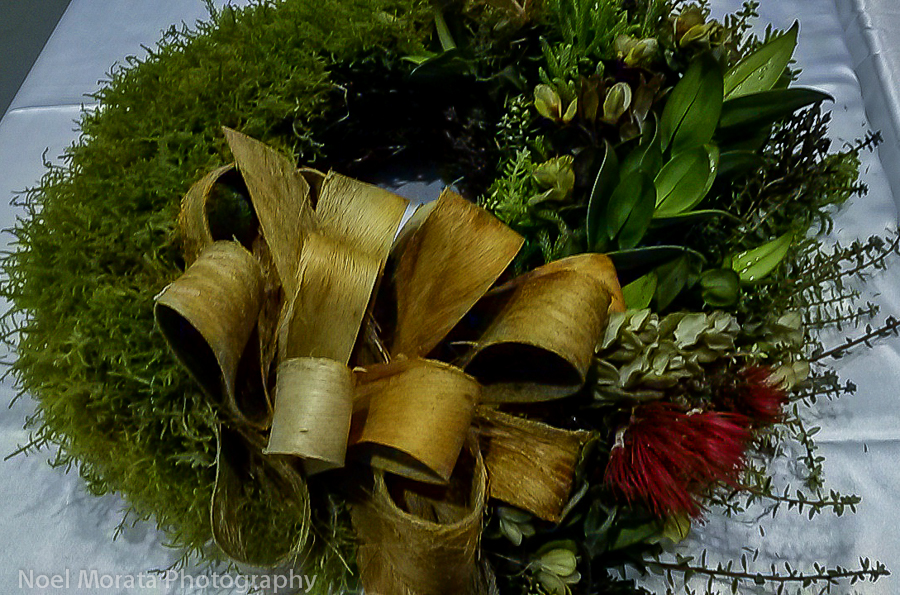 Christmas fairs in Hawaii
Today, I'm taking you back to my home in Hawaii where it's the Christmas holidays and everyone's out shopping for Xmas presents now. At this timeframe, Christmas fairs are very popular throughout the islands and everyone loves to shop for something that is original or hand-made from the islands. One of my favorite holiday Christmas fairs is in Hilo where this particular fair requires that all the vendors hand make or produce Hawaiian origin products. This is an excellent way to support local arts and crafts and independent companies and keep the local economy buzzing during the holiday season.
I've been playing around with my cell phone lately at gatherings and events so the imagery presented in not the usual finished imagery I present. But since I didn't take so many photos of this event, you'll have to put up with some fuzzy and regular pictures from my cell phone, but it still captures the essence of the Christmas fair in Hawaii.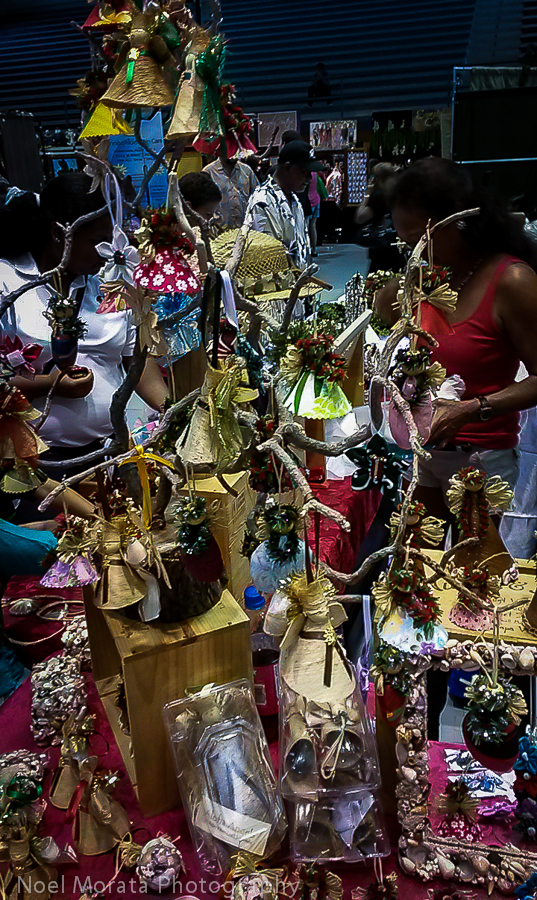 You'll find some really creative arts and crafts at this fair and some unusual and fun things to look at and maybe buy. Below is an artist who paints in watercolors and recreates then into cards and larger size framed posters to sell.
Hand made wreaths with local plants, herbs and Hawaiian flowers are popular in wreaths like the ones below. These are quite time-consuming to gather and make so the price ranges can go anywhere from $100-$200 per wreath depending on the complexity and variety of materials used. They also dry very well so they can be preserved for a another season.
Hand painted ornaments are popular, here a local artist has painted a variety of ornaments with whimsical Hawaiian imagery of flora and fauna from the forest areas of the island.
Believe it or not a local mushroom company was selling their mushrooms and selling mushroom cookies, savory snacks and of course mushroom Xmas packages.
Of course, getting a funny t-shirt like the one below for your over-sized relative can be a hit for the holiday season!
Thanks so much for coming to visit Travel Photo Mondays and visiting this Christmas fair in East Hawaii, I hope you enjoyed seeing what our fairs look like from Hawaii . Come and enjoy some of these other bloggers from around that world showing you some beautiful imagery.
If you like this post on Christmas fairs in Hawaii, Travel Photo Mondays , please consider subscribing to the blog below – also please do share the post with any of the social media buttons around the post, thanks so much for visiting.
[inlinkz_linkup id=351352]