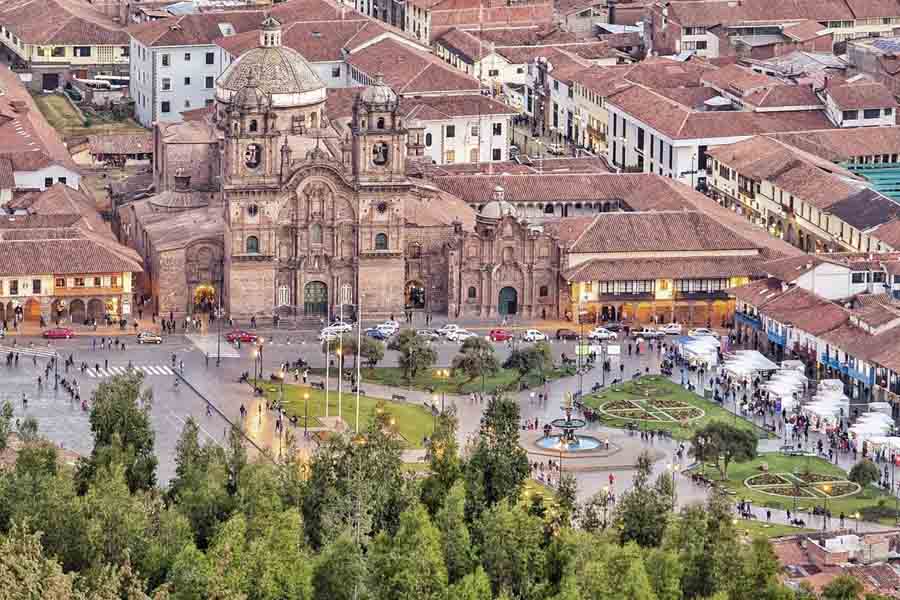 Cusco, once the capital of the mighty Inca Empire, is also the current cultural capital of Peru. Most tourists arrive just for the wondrous Machu Picchu and the picturesque Sacred Valley, without realizing it has much more to offer.
Cusco is in the Andean region, and this mountainous region means lots of trekking opportunities and experiencing magnificent scenery.
Cusco
Adventure experiences
Today, we'll look at 6 adventure getaways you can take from Cusco, from multi-day treks or day hikes with adrenaline-filled activities.

1. Salkantay Trek
The Salkantay trek to Machu Picchu is an alternative to the massively popular Inca Trail that gets booked up to six months in advance. Unlike the latter, you can sign up for the Salkantay trek the day before.
You'll hike along snow-capped mountains, up to the 4600m Salkantay Pass, down to cloud forests, walk along the train track to Augas Calientes and finally, up 1000 steps to Machu Picchu – right on time for the sunrise.
National Geographic Travel once named the 5 day 4 night Salkantay trek one of the Top 25 Treks in the World, and it is easy to see why – with the glacier lakes and majestic mountains guiding you.
Tour agencies all around Cusco offer the Salkantay trek, each with its own campsite. The price for the 5 day 4 night trek ranges from $150 to over $600.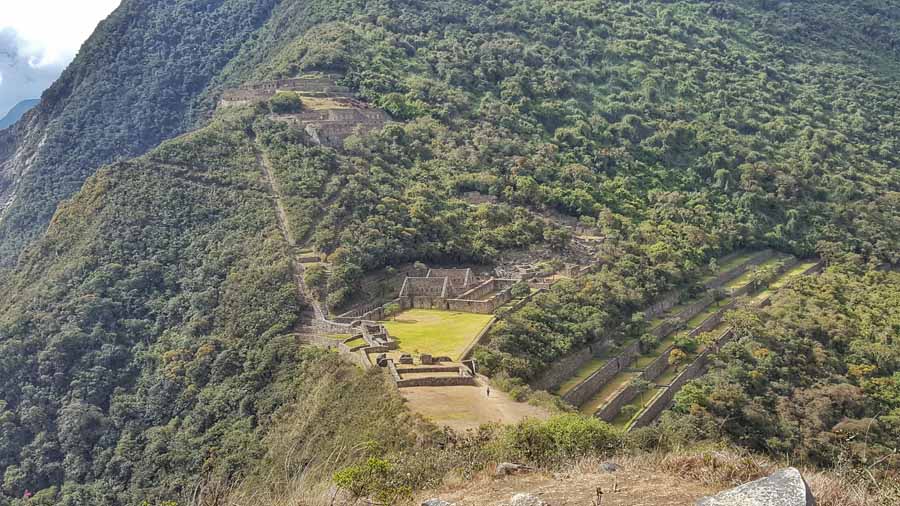 2. Choquequirao
Compared to Machu Picchu, Choquequirao is a lesser-known set of ruins near Cusco, but it's no less mystical. Choquequirao is located high up in the mountains and hidden by the clouds, giving it the nickname: The Lost City of the Incas.
Presently, the only way to reach Choquequirao is by trekking across a canyon, down and up the opposite side for two days, and another two days to get out. The trek is tough due to the steep canyon and basic infrastructure.
Due to these reasons, Choquequirao receives far fewer visitors than Machu Picchu; under 50 per day (compared to 3000 per day in Machu Picchu).
The trek is scenic as you trek through clouds, across seemingly barren valleys and cross a rushing river. When you finally arrive in Choquequirao, you'll feel a sense of achievement for conquering a challenging trek and being one of the few who made it to the Lost City.
There are rumours of building a cable-car that would bring the masses up; so be sure to do the trek before it gets too crowded!
3. Ausangate trek
Unlike the previous two treks, the Ausangate trek does not end in an archaeological site. Instead, you'll be circling around the Ausangate Massif, the highest peak of the Cusco region at 6,372m.
This 6-days trek takes you past sparkling glacier lakes and traditional Peruvian villages, get up close to herds of llamas and even soak in natural hot springs after a tiring day of trekking. You'll also get to see the highlight of this trek: the colorful Rainbow Mountain!
Even though this alpine trek is touted as one of the most stunning in Peru, there are hardly any tourists because of the challenge. Several of the high passes are over 5000m and many sections have significant altitude changes in a short time.
Altitude sickness and acute mountain sickness are the main reasons many tourists think twice before attempting the Ausangate trek. According to locals, the Ausangate trek – together with the Choqueqirao – is the toughest trek in the Cusco region.
Places to explore around Cusco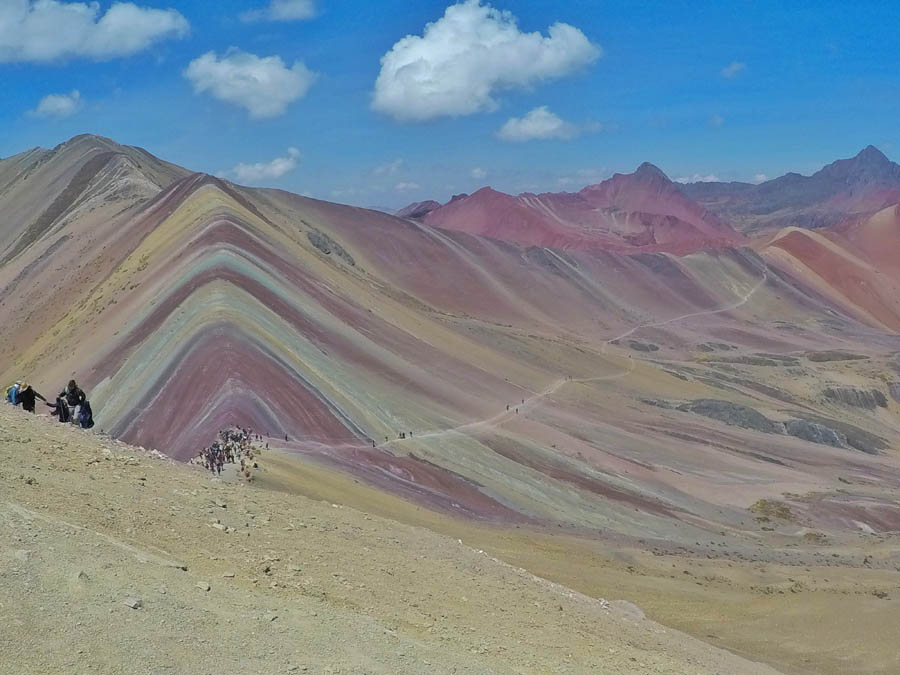 4. Vinicunca
No time for a multi-day trek? How about taking a day trip from Cusco to Vinicunca, the Rainbow Mountain?
Originally only available as part of the Ausangate trek, the Rainbow Mountain has exploded in popularity so much so that tour agencies offer it as a day trip from Cusco.
However, even as a day trip, the 2 hour hike is not easy. The trailhead starts at 4600m and rises up to 5200m, which once again means that the real challenge is the altitude. Tour guides even bring oxygen tanks, just in case!
You'll find it all so worth it once you reach the top and face the seven-colored Rainbow Mountain, a site that looks so out of this world. Finally, an Instagram photo of the Rainbow Mountain that you can call your own!
Fret not if you worry about your fitness level as you can hire one of the hundreds of horses along the way when you're tired.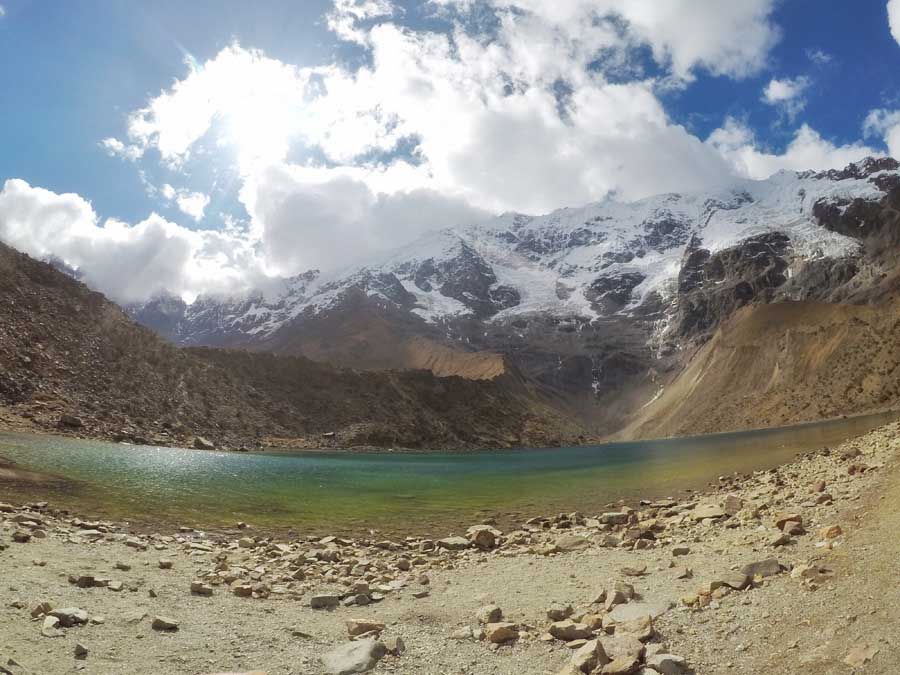 5. Laguna Humantay
The Humantay Lake is another worthwhile adventure getaway from Cusco if you're short on time.
This picturesque glacier lake lies at the feet of the sacred Humantay mountain and takes the number one spot of all glacier lakes I've seen during one year in South America.
You'll start your hike at 3900m, gradually hiking up till 4200m and after 2 hours, you get rewarded with the sight of a green and blue glacier lake that seems to sparkle under the sun, backed by a white-and-grey snow-capped mountain.
The hike isn't as tough as the Vinicunca hike but requires at least a decent level of fitness as it is still in relatively high altitude. If you're feeling really adventurous (and not out of breath yet), climb up the narrow ridge surrounding the lake and have a panoramic view of the surrounding valley in full glory!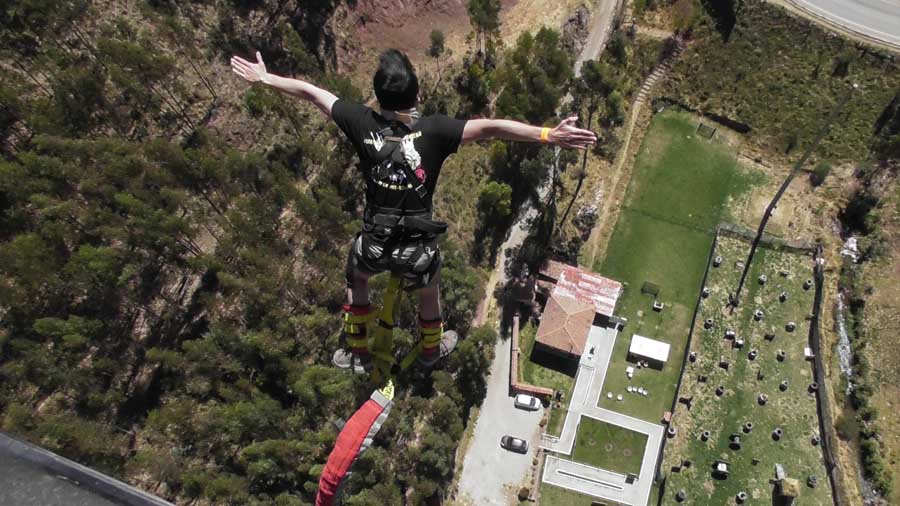 6. Action Valley
The previous five attractions are a feast to the eyes, but an adventure getaway doesn't have to be only hiking and scenery. If you're an adrenaline junkie, then the Action Valley is for you.
Action Valley is a company in Cusco that offers extreme sports like paragliding and bungee jumping, and is also the name of the adventure park just 15 min from Cusco.
They offer the highest bungee jump in South America at 125m, best done together with the super intense Slingshot reverse bungee. When I did the combo package, the guys did a good job in keeping me occupied and the entire activity was over sooner than I thought. There was no time to think myself out of it. They also offer other extreme sports like paragliding and ATV ride. Truly one place to strike everything off the bucket list!
With over 100000 jumps and 20 years of experience in the industry, Action Valley is the go-to for your adrenaline fix.
Conclusion
There are hundreds of tour operators lining the streets of Cusco all offering trekking opportunities and day trips. There is no need to book in advance; just arrive, acclimatize and shop around for the best value tours.
Or if you prefer, get a map, rent some hiking equipment from the shops and do it yourself!
Where to stay in Cusco
Outside of the longer trek adventures, you can definitely do these adventure and tour experiences with Cusco as your base to exploring this area and all these activities. Here are some best rated and reviewed hotels and inns from Trip Advisor to consider.
Belmond Palacio Nazarenas – A luxury property that is located in the heart of historic Cusco with excellent service, elegant rooms and features and a delicious buffet service
Antigua Casa San Blas – a beautiful classic inn located close to Plaza de Armas, the inn has beautiful and comfortable rooms, nice rooms and amenities and wonderful restaurant and breakfast service.
Palacio del Inka – originally a palace, this luxury property has all the refined features and service in this once restored museum located in the heart of Cusco.
Check out these other highly rated hotel reviews on Trip Advisor here for more hotel information and price ranges
If you enjoy this, please pin it!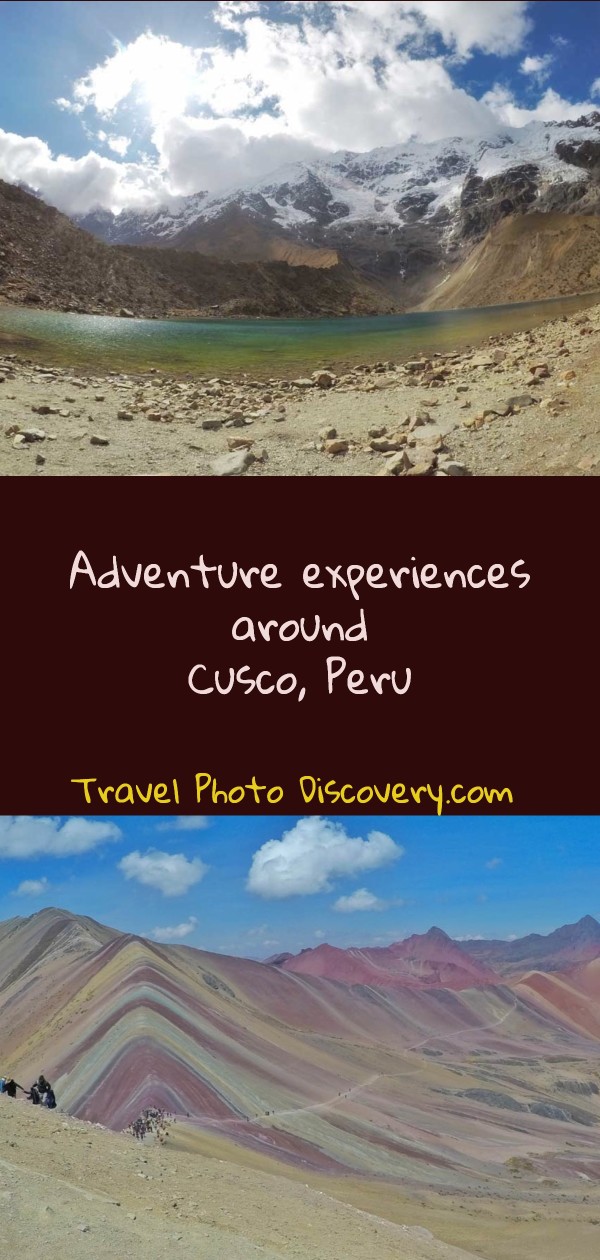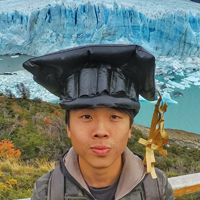 Guest blogger bio
"After graduating from university, Owen jet off on a one-way ticket to South America to chase his dreams. He spent one year backpacking solo on the continent and counts Cusco as his favorite city in South America. Oftentimes being the only Asian guy in the lesser known destinations, he hopes to inspire more people to travel far and wide."
Owen Ter with My Turn to Travel 
Thanks for checking out this post on these Cusco adventure things to do, if you enjoyed the images and post, could you please share it with any of the social media buttons located around the post.
Disclosure – There are affiliates links on this posts which provide a small commission to support this site at no extra cost to you. Thank you for reading, and happy travels.