Fantastic day trips from London – easy, fun and accessible places to visit
There are so many fantastic day trips from London you can reach in a short time or even for a fun and easy getaway outside the city to discover more unique and historic places to visit around the country. Exploring the rest of England with a short-day trip will give you a better idea about the small towns, countryside and really places outside of London that will give you a better impression of the country as a whole and enjoy some of the smaller but just as lively and fascinating places to visit. I've asked some fellow travel bloggers to share their favorite day trip experiences that are doable and not surprisingly there's a lot of cool and fun places to discover in the United Kingdom below for you to plan a fun getaway or day trip outside of the city.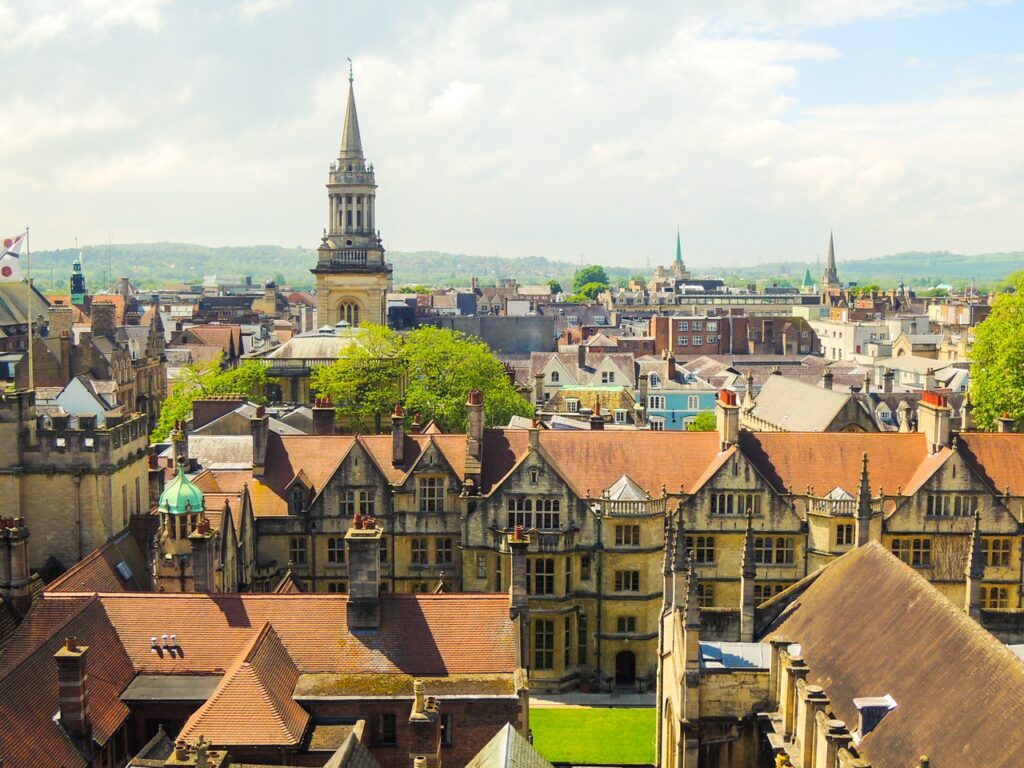 A visit to Bournemouth
Just two hours away from London by car or train, Bournemouth is a great seaside town to spend a weekend away from the City. With everything in town centrally located, you won't have to worry about the car until it's time to go home.
Whether you choose to stay in one of the town's beach lodges, budget hotels or luxury hotels, they all are within walking distance to the town.
The largest town in Dorset, Bournemouth has plenty of things to do to suit everyone. With over 7 miles of coastline, you could spend hours just walking along the award-winning beaches. What a great way to soak up the views and enjoy the sea air. Bournemouth pier to Boscombe pier is just 1.5 miles. An idyllic walk whatever the season.
Home to the Bournemouth Big Wheel, you can see the sights across the town and out to sea from high above the ground. If you're looking for culture, there are plenty of museums and historical sights to visit. Or if you're after some thrill seeking, why not take a trip on PierZip 25 meters above the sea. You can travel the 250 meters between the pier and the shore.
You'll be spoiled for choice for beachfront cafes, bars and restaurants. At the end of Bournemouth Pier why not enjoy your meal with sea views at Key West bar and grill.
Check out these well reviewed places to stay in Bournemouth here with updated prices and availability.
Angela with Exploring Dorset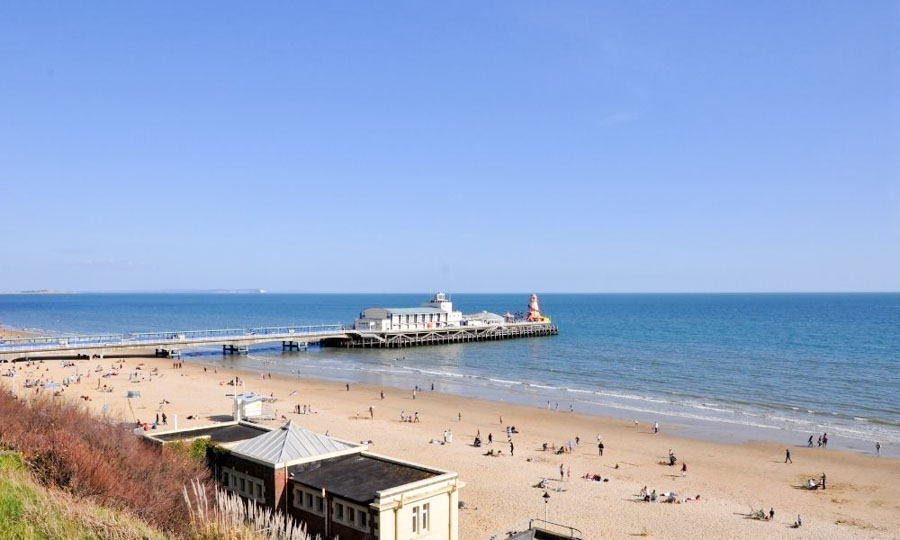 Visiting Sheffield
Just under 2 hours by train from Kings Cross, London, the vibrant city of Sheffield is bursting with culture and diversity. Here are some of the things you must see and do on a day trip from London to Sheffield.
From the station, head straight to Sharrow Vale Road and wander its interesting independent businesses and shops. One of these places is artist Pete McKee's gallery. Showcasing beautiful original works, prints and more, grabbing yourself just one more Frank picture (his iconic whippet character,) is hard to resist. Another fabulous producer on the street is Eve's Kitchen. Making a limited number of doughnuts each day, this small and beautifully formed bakery has inventive flavors such as chocolate and violet, Boston cream, pistachio custard and many more. All are delicious so sell out fast- get some to take away early to avoid disappointment. Nearby Ecclesall Road is also great for some shopping, with a mix of independent and high street retailers.
Just off Ecclesall Road, you will find the Sheffield Botanical Gardens. The gardens are some 19 acres of plant collections from the temperate areas of the world. Let them take you on a journey across 18 different styles of gardens and through their beautiful glass houses. Entrance is free and this makes for a calm and tranquil time in nature. Endcliffe Park is also close by and equally perfect for a lovely afternoon stroll.
Heading north of the city center a couple of miles, take in some culture at one of the great museums celebrating Sheffield past and present. Kelham Island Museum offers a trip through the steelwork's history of the city, while Weston Park Museum (just over a mile from Ecclesall Road tells the story of how Sheffield has developed over time through exhibitions and pictures. Both are excellent and worth visiting.
Food lovers will have plenty of choice in Sheffield. Street food fans will love Burton Road's Peddler Night Market where you can enjoy live music, art, cocktails, beers, and of course tasty street food. Those preferring a fine dining option will enjoying Kelham Island's up-cycled shipping containers that are home to the fabulous Juro restaurant. Michelin recommended, Juro serves a high-end tasting menu which includes interesting dishes cooked in innovative ways. A must try for foodies!
by Melanie Varey with Two Plus Dogs
Whatever you decide to do in Sheffield here, you have plenty to choose from.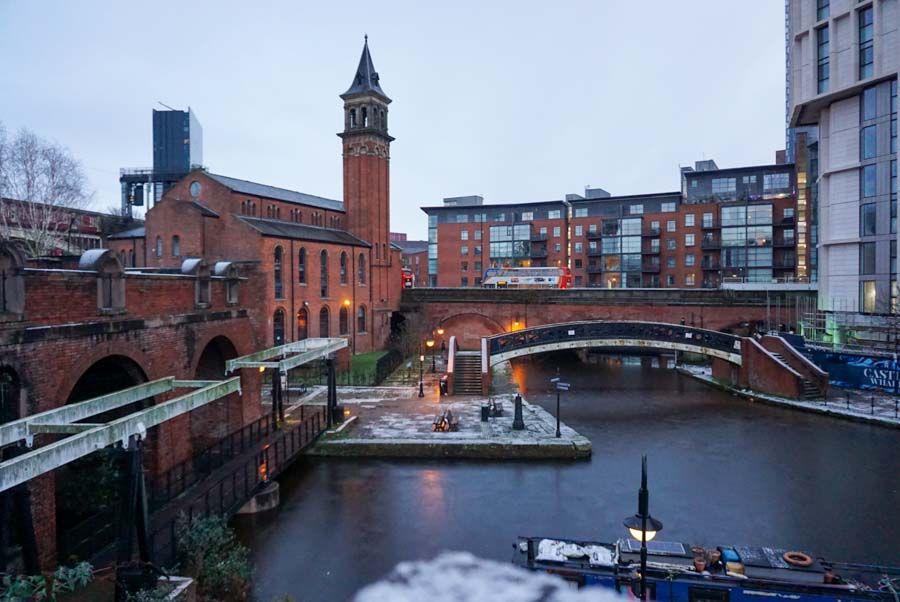 A visit to Manchester
Manchester, the unofficial capital of the north, is a vibrant and friendly city that you can reach quickly from London. It only takes 2-hours-30-minutes from London Euston Station by train, or 4-hours by car. Manchester is iconic for its exciting music scene and its two great football teams. 
Of course, there are many exciting things to do in Manchester, including exploring the street art in the hipster Northern Quarter and shopping in its unique vintage shops, especially in the impressive Affleck's Palace. The Northern Quarter is the best spot to get a brunch and coffee in the city, and two of the best joints are Evelyn's and Ezra and Gil. On the second Sunday of the month, the Maker's Market is held here too, which is a showcase of artists, bakers, designers. Manchester is alive!
Next, go to one of Manchester's free museums and learn about the city's industrial past at the Science and Industry Museum or its people at the Manchester People's Museum. Before heading on a stadium tour of Old Trafford or the Etihad, depending on which of the city's two football teams is your favourite. Are you a red or a blue?
Manchester is home to fantastic shopping in the Arndale Centre, the Burton Arcade and the out-of-town Trafford Centre. Or if you want to admire the architecture, head to the Hogwarts like John Rylands Library or the Grand Manchester Cathedral.  
Finally, for the best places to eat in the city, try the Refuge and eat in their fabulous courtyard, Noi Quattro for the best pizza in the city and Mackie Mayors for numerous independent food stalls and bars all under one roof in an incredible old market building.
By Rachel from Average Lives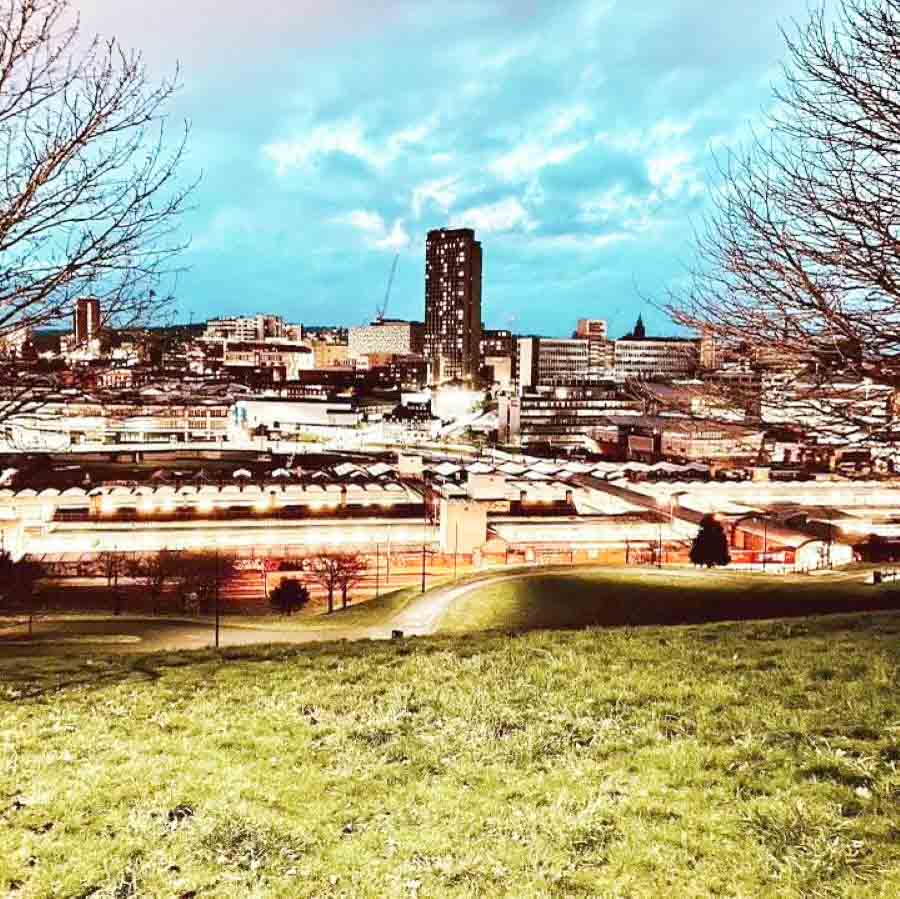 Windsor Castle and Stonehenge
A great weekend or day trip from London can be incomplete without visiting the historic places of Windsor Castle and Stonehenge. The world famous fairy-tale Windsor Castle, is one of the favorite homes of the Queen. It takes about 50 minutes – 1 hour to reach the castle by car.
Most recently Prince Harry got married to Megan Markle at this very castle and Prince Philip was laid to rest there and millions viewed the ceremony and the opulence.
The Windsor castle was built way back in 11th century and is best explored by taking the audio tour in the voice of Prince Charles. It is a great opportunity to view the important state-rooms, semi-state room and other important buildings in the castle. There are rooms decorated with with beautiful paintings , art work and even display of the arms and ammunition. The castle complex houses the beautiful St. George's Chapel which is a delight to visit unless there is a private event planned.
Spend  3-4 hrs exploring the castle before heading to a unique prehistoric site, Stonehenge. It takes around 1 hr 15 mins to drive the 68 miles to Stonehenge. It is believed to have been constructed between 3000 BC to 2000 BC. This UNESCO World Heritage site is build up of circular rings of huge vertical stones. It is believed that this structure had astronomical significance and used as a solar clock. There are other beliefs that it was a burial ground.
Once you reach Stonehenge, there are buses that take you to the site from the visitor center. It is a sight to behold amidst the wide green landscape. Visitors are not allowed to touch the stones. The visitor Center has exhibits showing interesting details about the Stonehenge and even models of the pre-historic huts.
By Neha from Travelmelodies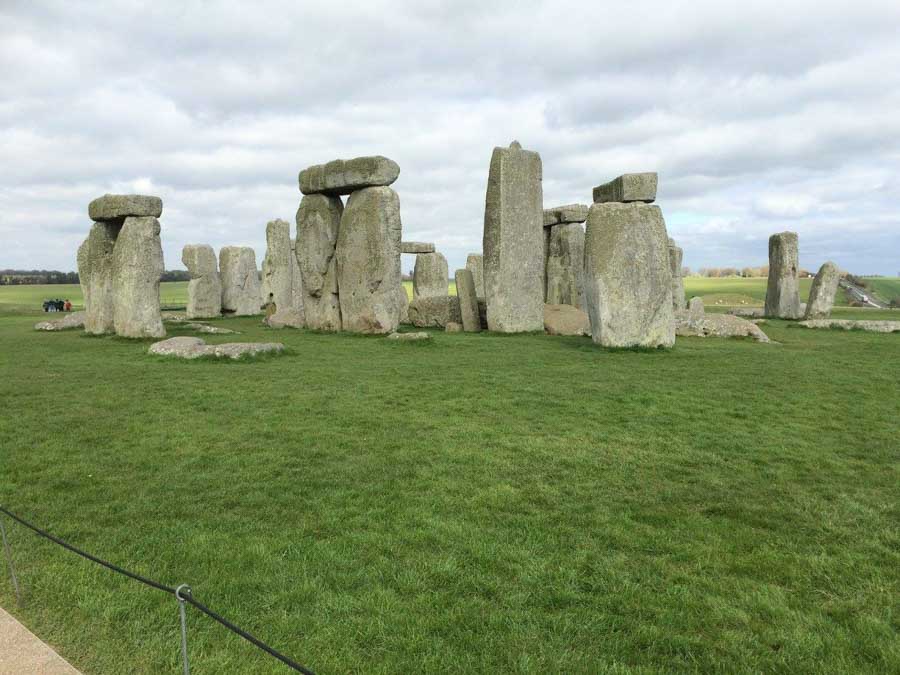 Day trip to Brighton
 "Located on the south coast of England, Brighton promises a great summer day out if you live in or around London, as it is only an hour-long train ride away from there.
The area is compact and easy to get around on foot. Start with a visit to the Brighton Royal Pavilion. Designed for King King George IV as his seaside party place, the architecture and aesthetics of the palace are an eccentric fusion of Asian styles.
The Brighton museum and Art Gallery is another key cultural attraction offering a glimpse into Brighton and Hove's artwork, music and architectural heritage. After this, you can visit the Brighton Palace Pier to relax or enjoy a stroll along the sea.
You can then hop on the world's oldest operating electric railway, the Volks Railway. Built in 1833, the ride runs along the seafront and takes you to the Fish Museum, Brighton Marina (where you can grab lunch), and the Aquarium Station.
A visit to the North Laine affords an alternative side to Brighton, complete with vibrant graffiti and bold street art. This is also the main shopping district for locals and has plenty of vintage shops, antique stores, boutiques and art galleries to explore. End a long day of being touristy by hitting the beach and soaking in some of that glorious English summer sun.
Like other parts of the UK, Brighton has many fish and chips places but you don't have to miss out even if you're vegetarian/vegan. Some of the best options for meat-free eats in Brighton are VBites (East Street), The Prince George Pub (Trafalgar Street) and Food for Friends (Prince Albert Street).
Brighton hosts the UK's biggest Pride event every August. The city takes on a whole different color with rainbow flags, parades, lots of dancing and celebrating. The energy is untiring and wildly infectious. If you visit in August, don't miss the Pride Week."
Check out these well reviewed places to stay in Brighton here with updated prices and availability.
Tanya with My Right Sock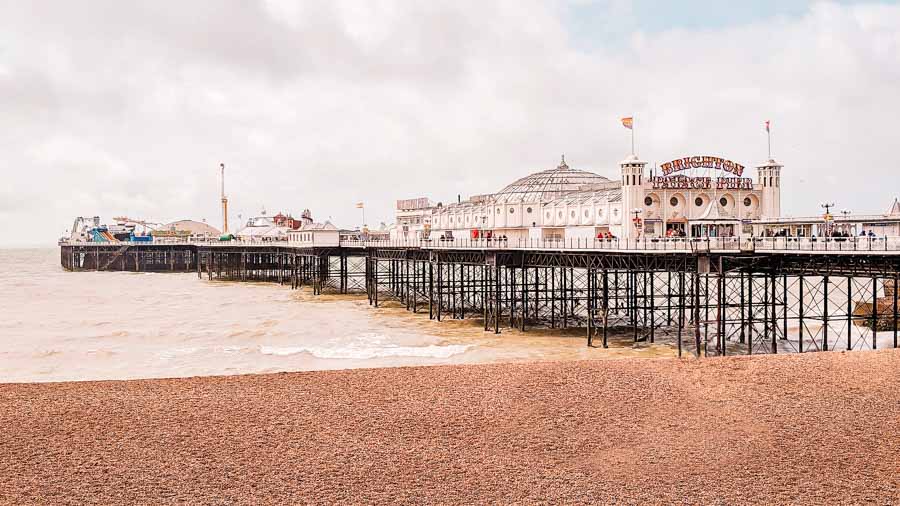 A visit to North Norfolk
North Norfolk is a brilliant destination for a day trip or overnight break from London. Although it is just a 2-hour drive, it feels like a million miles away.
North Norfolk has miles of sandy beaches, lots of delightful seaside resorts and some beautiful market towns to explore. Families love the traditional seaside atmosphere of towns such as Cromer – with its pier, and Wells-next-the-Sea where children enjoy catching crabs off the harbor wall.
There are some beautiful National Trust properties to explore including the vast Blickling Estate and Felbrigg Hall. You'll also find the Royal Residence of Sandringham in North Norfolk. Another famous estate in the region is Holkham which comprises a country house, spacious grounds and a stretch of protected coastline backed by pine forests. There's a very good hotel at Holkham, the Victoria Inn, which is a perfect weekend retreat.
The best market towns in North Norfolk are Holt and Fakenham where you'll also find plenty of good shops and some excellent pubs and restaurants. Back at the coast, Blakeney is a popular spot for seal spotting boat trips while the Sea Life Centre at Hunstanton is also a well-known destination for animal lovers.
North Norfolk is best reached by car from London – there is so much to see and do along the coastline that short breaks to the region warrant a car to get the most from a visit. However, for visitors preferring to travel by train, there are regular trains to Norwich and then regional services from there to Cromer and Sheringham.
Check out these well reviewed places to stay in Norfolk here with updated prices and availability.
Annabel with Smudged Postcard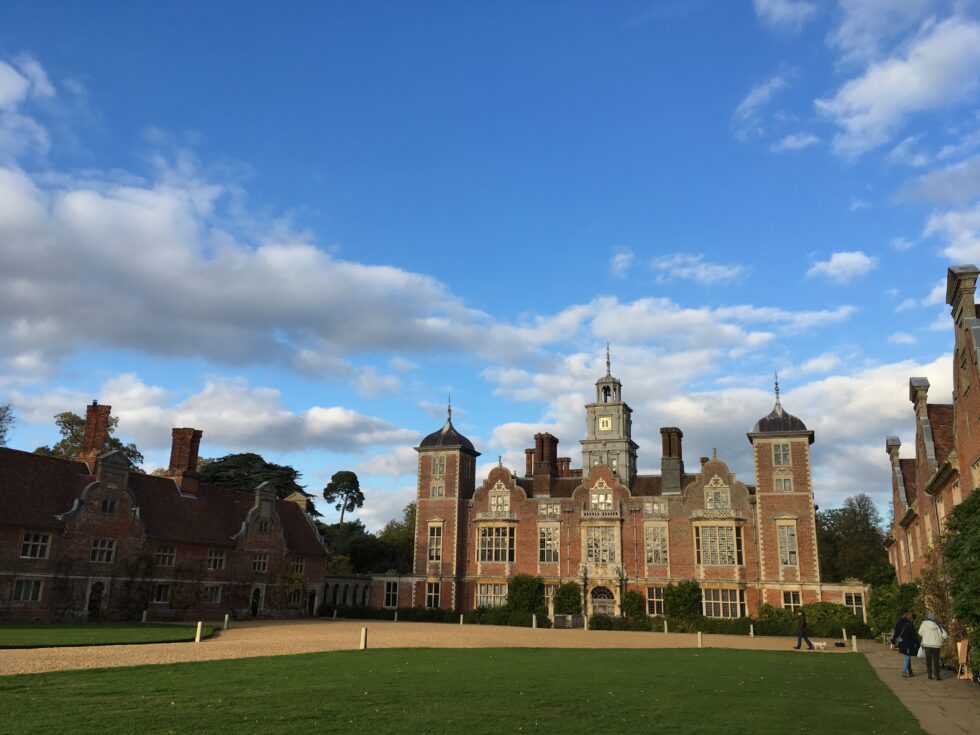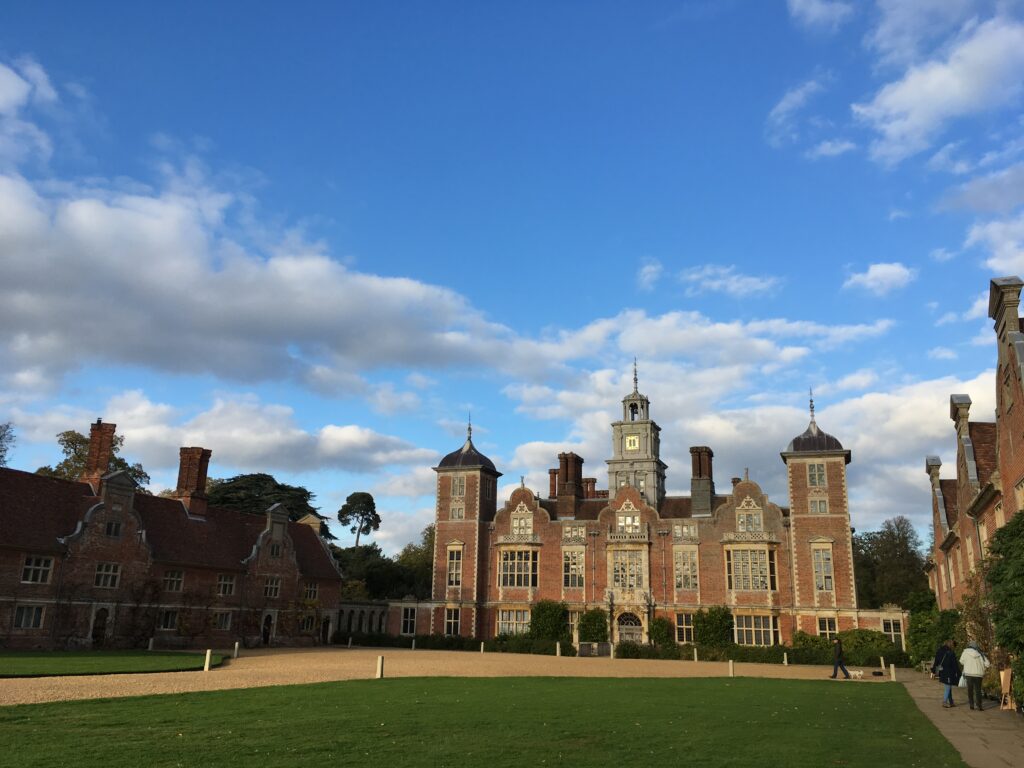 The marine city of Guernsey
The small island of Guernsey makes for a fun and adventurous day trip from London, perfect for those looking to escape the big city. A quaint marine city with a small-town feel, Guernsey's streets and harbors are packed with maritime and political history.
Guernsey has plenty of great rural sights in the middle of the island, but highly recommended are the coastal views. If only in town for one day, St. Peter's Port is a fantastic place to spend time. St. Peter's Port is right on the water, containing plenty of shops and restaurants.
One major sight in St. Peter's Port is Castle Cornet, an old castle built right on the coastline to defend the city. There are various activities and tours offered at the castle for those wanting to explore. Depending on the time of year, visitors can experience historical performances, garden tours, and guided walks along the nearby trails.
For an amazing waterfront restaurant with views of Castle Cornet, head to Le Nautique Restaurant. Serving fresh, local seafood, great wine pairings, and gorgeous views overlooking water, Le Nautique is a great way to relax after a day of sightseeing.
Traveling to Guernsey from London takes about an hour flight from London Gatwick Airport (LGW). If coming from central London, the 30-minute Gatwick Express train is recommended from Victoria Station to Gatwick. Whether visiting for a day or planning an overnight stay, Guernsey is a gem you can't miss.
Check out these well reviewed places to stay in Guernsey here with updated prices and availability.
Olivia from the Girl with Blue Sails travel blog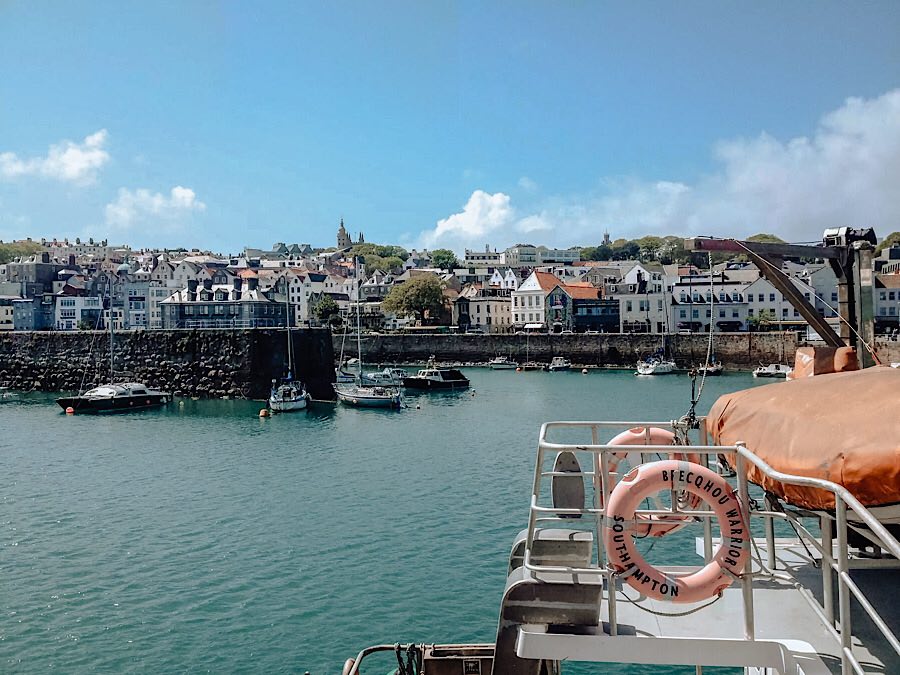 Getaway to North Yorkshire
North Yorkshire may not be the first place that comes to mind for a weekend away, but it is a fabulous place to go.  With so much to see and do there, a weekend may not even be enough.
The best way to get there is by car.  The trip is around four hours, but there are plenty of places to stop along the way.  Filey is the first seaside town that you will come across on the journey north.  It might be small, but the town is set up for tourists.
Right along the seafront is the long promenade.  There are tons of other things along the seafront as well. Think fairgrounds, amusement parks and crazy golf.  Even if that doesn't sound like your cup of tea, Filey is a lovely place to relax, grab a bag of fish and chips and sit by the sea.
Scarborough is just down the road from Filey and it is well known for weekend getaways.  As well as its own beach, visitors can take boat trips in the warmer months.   One of the best beaches to visit in the area is Cayton Bay. Visitors can park on the road for free, but it is best to get there early as parking fills up.
It is a steep walk to the beach, but well worth it. The beautiful sandy beach has rockpools and derelict pillboxes from WWII. Walk further north down the beach where the woodland meets the sandy beach and it is truly breathtaking.
Check out these well reviewed places to stay in North Yorkshire here with updated prices and availability.
Karen, Travel Mad Mum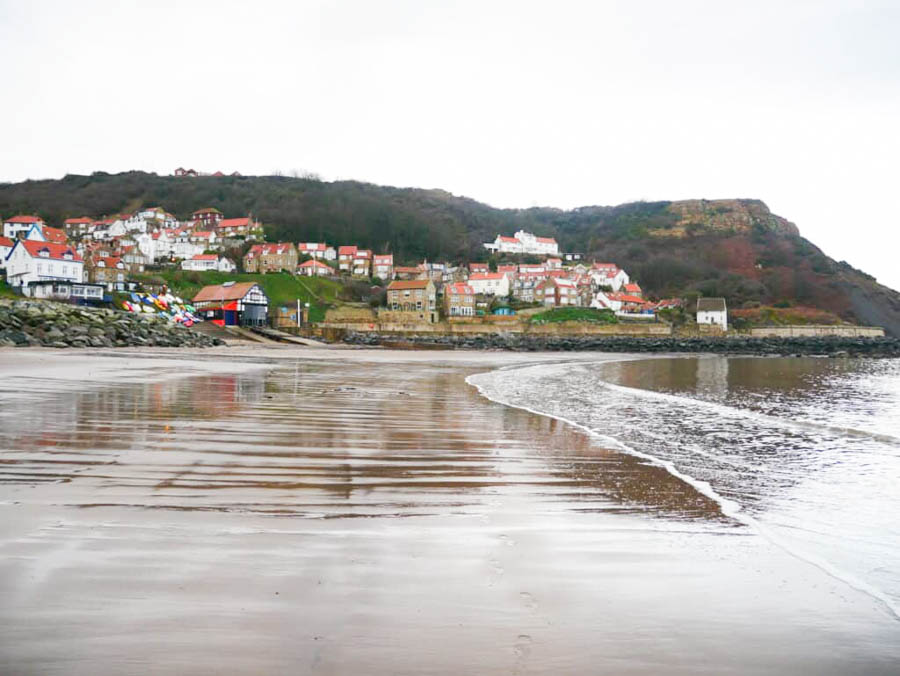 Visiting Dorset in the South west
Dorset, a county in the south west of England, is just a two-hour drive from London. There is also a convenient National Express Coach Service from London to reach Dorset.
A weekend trip is just perfect to see the best of Dorset.
Durdle Door – a massive limestone archway over the sea at Jurassic coast – a world heritage site, and the layered cliffs at nearby Lulworth Cove are Dorset's top attractions. The unique Durdle door was created by erosion some 140 million years ago and is probably one of the most photographed icon.
Corfe Castle, an old ruined medieval castle, has history from the civil war era and beyond. There is a challenging climb to the top from where stunning views of Purbeck can be enjoyed. About half a mile from here is an interesting opportunity to ride the old steam railway. The Corfe village below the castle is a lovely place to walk through and has some of the choicest traditional pubs, cafes and tearooms serving good English tea and food.
Knowlton Church – a 12th century Norman stone church in ruins is located in a peaceful site near Wimbone and is a lesser-known gem popular with architecture photographers and historians. It is a pleasure to walk around the earthworks path or take a closer look at the ruins.
Dorset is also known for its Iron Age hill forts. The best one is Badbury Rings, a great place to explore some history, take long walks over sloping terrain and enjoy spectacular views of the countryside.
Check out these well reviewed places to stay in Dorset here with updated prices and availability.
Jan from Leisurely Drives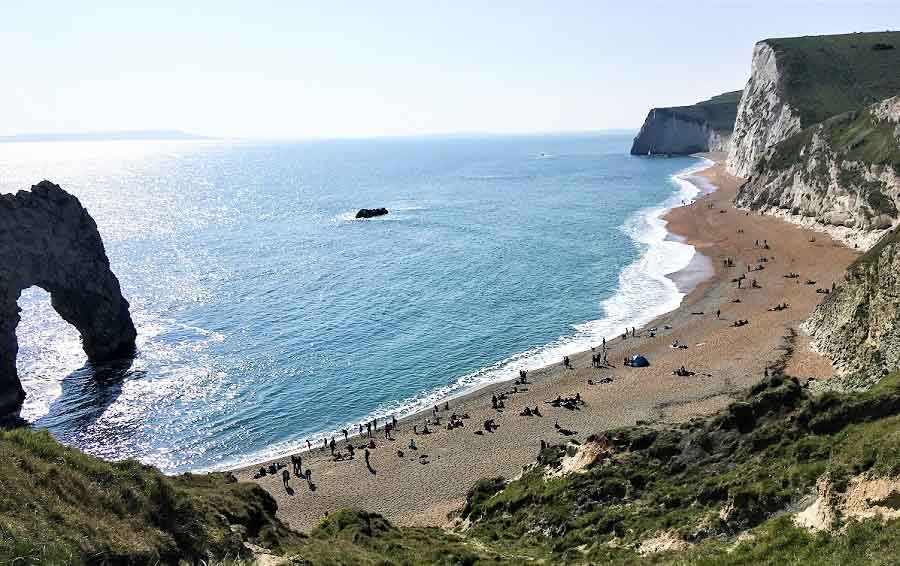 Hike the Peak District
If you'd like to get away from the city and enjoy the great outdoors, the Peak District National Park is the perfect weekend getaway. The 70-year-old national park was actually the first national park in the UK.
Covering over 550 square miles, the Peak District is located in the heart of England and visited by millions of people every year.
Sitting close to many big cities such as Manchester, Sheffield and Macclesfield it's easily accessible by multiple modes of transportation. There are train services providing connections between London and other big cities in less than 2 hours. From there, there are plenty of local trains and buses you can take to reach the Peak District. If you like the comfort of your own vehicle, then the national park is about 4 hours' drive from London.
The Peak District offers a great variety of activities, so it's an ideal getaway for families, couples and solo travelers. Whether you're a history lover, photographer, or enjoy different kinds of activities such as hiking, cycling or rock climbing you will love the national park.
There are many picturesque villages like Castleton or Bakewell where you can do unique activities such as visit caverns, shop for products made from the mineral Blue John or try out the famous Bakewell tart.
Many famous country houses such as Chatsworth and Lyme Park are also located in the Peak District.
If you love walking and hiking, the list of scenic trails in the Peak District is endless. You can explore countless reservoirs, edges and woodlands; all offering magnificent views that will make you want to return. You can also learn about the history, literary references and countless myths and legends surrounding these places.
Check out these well reviewed places to stay in Peak District here with updated prices and availability.
Explored by Kitti from Kitti Around the World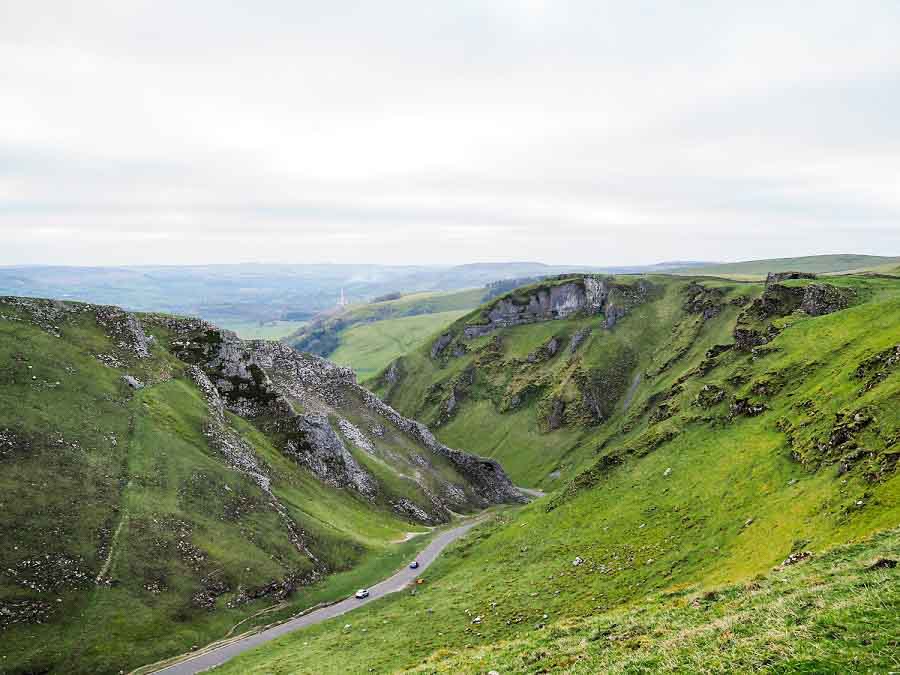 Medieval city of Norwich
Norwich has a lot to offer visitors whether they come for a day or longer. It was once England's second largest city after London and has retained much of its medieval charm.
If you only have a day in Norwich you will want to focus your time in the city center. Start with the Norwich Cathedral, which is free to visit.  It's the most complete Norman Cathedral in England and one of the finest examples of Romanesque architecture in Europe.  Also, take a stroll down Elm Hill, arguably one of the prettiest streets in England.  Shoppers will love the Norwich Market, one of the largest and oldest outdoor markets in the country.  There are also lots of independent shops in the Norwich Lanes. You can also visit Norwich Castle which was founded by William the Conqueror.
If you stay overnight in Norwich, you could explore more of the area. Perhaps enjoy the serene beaches on the North Norfolk Coast or explore the peaceful waterways of the Norwich Broads. Both areas also have lots of options for scenic walks. You could also visit Sandringham, the Queen's much-loved country estate, or Blickling Hall, the birthplace of Anne Boleyn.
The easiest way to get from London to Norwich is to take the train. There is a direct option from London Liverpool Street Station that takes about 2 hours. If you plan on exploring more of the county of Norfolk, it might be best to drive so you don't have to rely on public transportation in the rural areas.
Check out these well reviewed places to stay in Norwich here with updated prices and availability.
Anisa from Norfolk Local Guide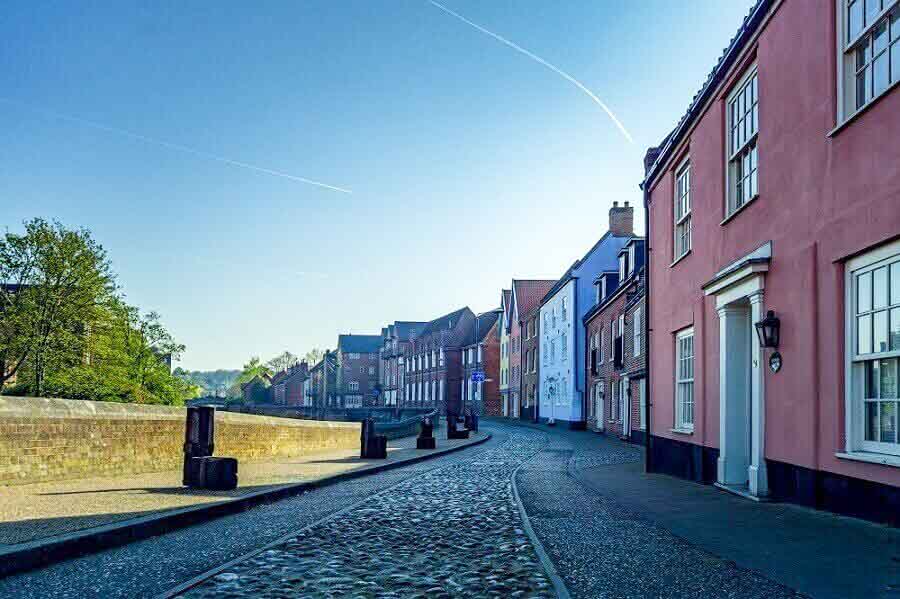 Visit to East Midlands at Nottingham
Nottingham is the largest city in the East Midlands of England and makes a great weekend away from London. There are loads of top attractions in Nottingham to keep you busy for a weekend break or even longer if you choose.
To get to Nottingham from London you can travel by car or train, it is 128 miles away and takes a little over 2 hours and 30 minutes to drive. By train the journey takes 1 hours 45 minutes and there are many trains departing daily from St Pancras station.
Things that can't be missed include visiting Wollaton Hall, this Grade I listed Elizabethan mansion is just moments from the busy city center. Set in over 500acres of parkland the grounds are home to free roaming red and fallow deer, not something you see every day in a city! Wollaton Hall is also home to two museums, the Nottingham Natural History Museum which has a strong focus on local flora and fauna and the Nottingham Industrial museum which identifies the 5 key industries that Nottingham is famous for.
Nottingham is a city full of history, Nottingham Castle was the rallying point for the English civil war in 1642 and you can learn all about it inside. Underneath the castle are hand carved caves which can be seen all over the city, take the City of Caves tour to discover how they have been used over the years.
In the center of Nottingham is the Market square which is surrounded by shops, pubs and restaurants. One place not to miss on your weekend in Nottingham is Dough Notts on King Street, these amazing doughnuts are handmade and an instagrammable addition to any trip to Nottingham.
Check out these well reviewed places to stay in Norwich here with updated prices and availability.
Steph with Book It Let's Go!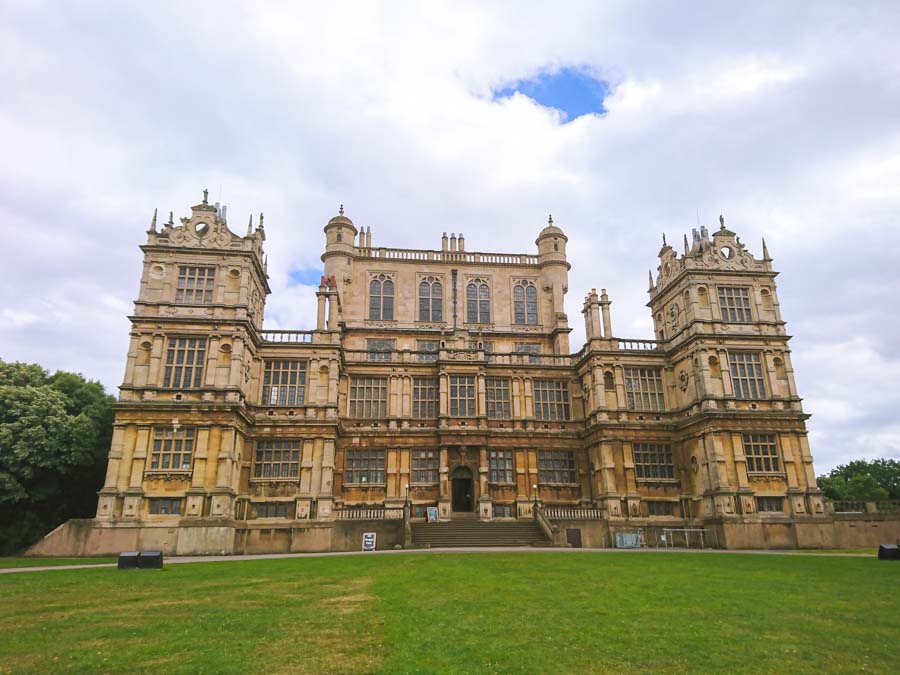 A weekend break to Birmingham
Birmingham is a brilliant yet often overlooked city for a weekend break from London. Located an hour and a half from Euston by train. Disembark at Birmingham New Street and you're straight into the heart of the city.
Birmingham is a fairly compact city; most areas can easily be reached by foot from the center. Making it easy to cover a variety of neighborhoods in just a couple of days. Head to the Custard Factory in Digbeth for a creative vibe with amazing street art, independent retailers and Instagram worthy bars. For more mainstream shopping, the Birmingham Bullring has every brand imaginable including the iconic Selfridges building. November and December see's Birmingham host the largest German Christmas market outside of Austria and Germany.
The city boasts several world class museums and galleries including the Ikon contemporary art gallery and Birmingham Museum and Art Gallery. Both are totally free to enter and home to some fascinating artefacts reflecting Birmingham's rich history.
Birmingham is home to more canals than Venice. For a quick escape from the city take a trip on a canal boat and explore the amazing city architecture and leafy parks from the water.
The city is rich in fine dining options with no less than six Michelin starred restaurants in and around the city center. These include Purnell's and Opheem, the first Indian restaurant outside of London to be awarded the star. For a more relaxed dining experience the up-and-coming street food scene in Digbeth is extremely popular with locals and not to be missed on a visit to the city.
Check out these well reviewed places to stay in Birmingham here with updated prices and availability.
Check out Karen's post on weekend breaks in Birmingham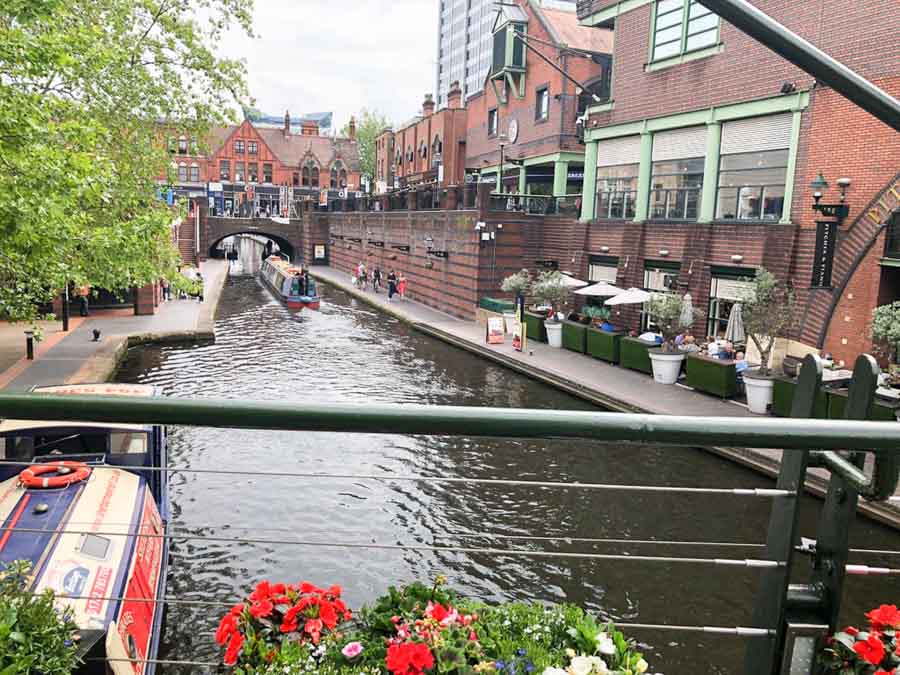 A visit to Ghent
If you're looking into an overnight trip from London, Ghent should be high up on your list. This Medieval city in Belgium can easily be reached by Eurostar in about 2,5 hours. Most visitors only come to Ghent on a daytrip, but there's plenty to discover and you can easily fill an entire weekend!
While the city has to compete with the big three – Brussels, Bruges and Antwerp – the somewhat smaller sized university city has a lively atmosphere, lots of charm and an overall funky feeling. The historic center with its many canals and picturesque cobblestone streets combines very well with the many popup restaurants and hipster/alternative vibe.
The number one thing to do in Ghent is wandering through the narrow streets, along the canals and through old neighborhoods such as Het Patershol. As it is a small city, you can easily cover everything on foot. Other things you definitely shouldn't miss, are the Castle of the Counts (a castle in the middle of the center!) with its extensive collection of torture equipment and climbing the Belfry.
Typical candy from Ghent are Cuberdons – originally purple and triangle-shaped with a purple gooey filling but nowadays available in all kinds and colors – that you can find on the Vegetable Market. But when in Belgium, you shouldn't miss the opportunity to try Belgian chips, waffles, chocolate or beer either!
If you're looking for unique places to eat, try out Balls & Glory, De Superette or Casa de las Tapas! And for snacking like the real Ghentians, head over to Julie's House for delicious afternoon treats.
Check out these well reviewed places to stay in Ghent here with updated prices and availability.
Babs with Next Stop Belgium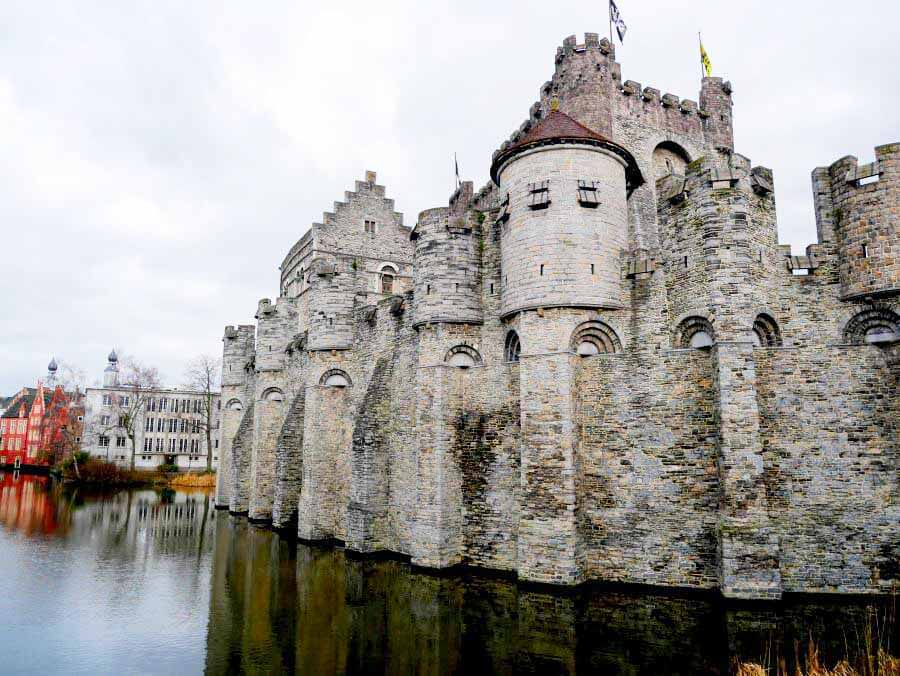 Stratford-upon-Avon
Stratford upon Avon is a picturesque medieval market town situated along River Avon in the county of Warwickshire. The town's history dates back to centuries and is connected with the celebrated poet William Shakespeare, who was born here and lived most of his life in this town. Naturally for this reason, top attractions in Stratford-upon-Avon are related to Shakespeare. The town has been attracting visitors, ardent fans and history buffs for over 250 years.
Most popular attraction in Stratford-upon-Avon are the five 16th century family homes of the poet that are managed by Shakespeare trust – Shakespeare's Birthplace, Mary Arden's Farm, Anne Hathaway's Cottage, Shakespeare's New Place and Hall's Croft. The houses are half-timbered and have thatched roofs which makes it totally insta-worthy.  If you are planning to visit all the houses on your own, allow yourself a day. Also, do note, all these houses are scattered around the town and are difficult to reach if you are relying on public transport. Alternatively, you can take a hop-on-hop-off tour which takes you through these places.
If you enjoy Shakespeare shows, do make sure to watch one at Shakespeare Theatre Company. Alternatively, you can stroll around the town, picnic in Bancroft Gardens, stroll along River Avon or even hire a boat and ride on the waters.
On car, Stratford-upon-Avon can be reached in 2 hours from London.  If you relying on public transport, there are frequent train services from London Marylebone and the train journey takes 2 hours and 15 minutes with one or two changes.  From the train station, the town center is less than 10 minutes' walk.
Anuradha from Country Hopping Guide
Check out these well reviewed places to stay in Stratford Upon Avon here with updated prices and availability.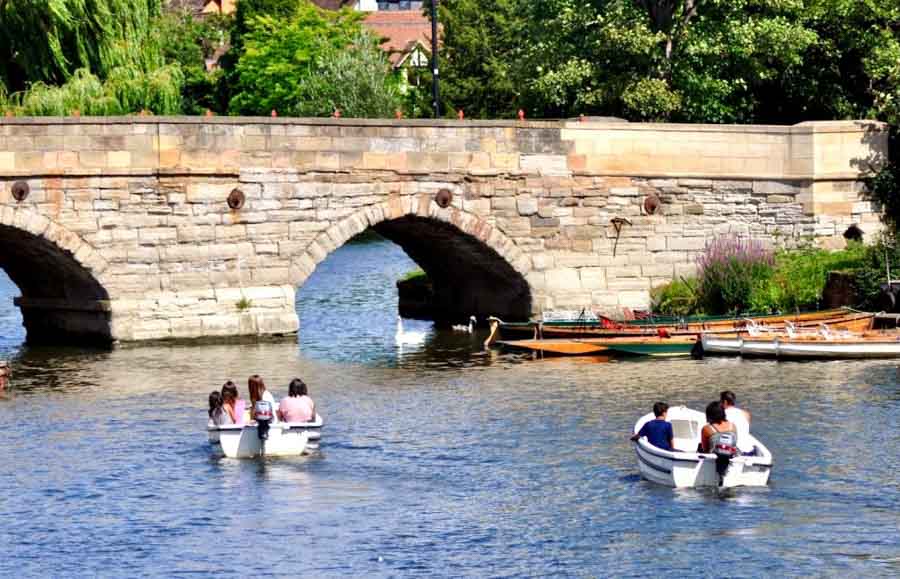 New Forest National Park
The New Forest National Park is a great area to spend a couple of days away from London in the South of England. You can choose to have a relaxing holiday in the countryside or opt-in for a more adventurous stay.
You can easily approach the area by both car and train (Brockenhurst or Ashurst stations) in under two hours. Having a car will give you more flexibility to move between the villages, but some bus services exist for those who opt in to use to train.
While there, you can explore the picturesque villages or do some hiking. You can find hiking routes for all levels, and a particularly popular route follows the Tall Trees trail in Blackwater. Another one that attracts many visitors is the trail that goes around the Bolderwood Deer Sanctuary, which also offers multiple spots for seeing the deer along with information boards. However, as the deer are free to roam sightings are not guaranteed.
In terms of sightseeing, the Beaulieu village houses three attractions: The Palace House, the Beaulieu Abbey Church Hall and the National Motor Museum. In addition, in Exbury, you can find the beautiful Exbury Gardens, while from the same location departs a steam train which tours the gardens.
Wildlife enthusiasts will also enjoy spending some time in the New Forest Wildlife Park, an outdoor park featuring many birds and mammals. Of course, the whole national park is known for its horses who roam freely around the park.
In terms of dining, you can find a lot of options in Lyndhurst, the largest village in the area, while smaller pubs appear in most villages. The same holds for accommodation.
Elina Michaelidou with Empnefsys & Travel
Check out these well reviewed places to stay in New Forest here with updated prices and availability.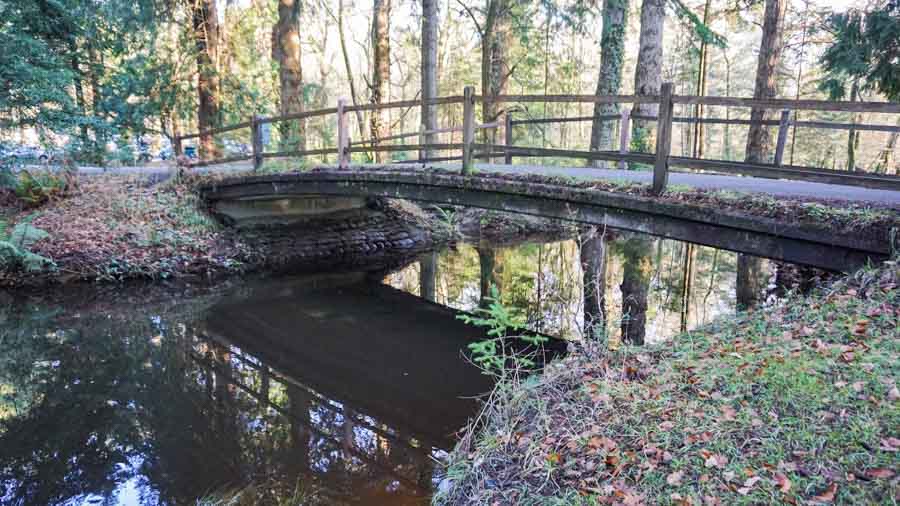 Visiting Whitstable
Whitstable is a pretty harbor town located on the north coast of Kent, and is famous for its rich maritime history, strong arts culture, excellent seafood scene and annual Oyster Festival. The town is a great spot for food lovers with fresh fish markets and oyster shacks in the historic harbor, plus some gourmet beachfront restaurants which serve hot and cold seafood platters. Look out for the pretty pink Wheeler's Oyster Bar – one of the most photographed buildings in town. If oysters aren't your thing, then you'll find plenty of local fish and chip shops in the neighborhood.
Other fun things to do in Whitstable include coastal walks where you can see the cute pastel colored beach huts, or visit nearby Harbor Street which is lined with independent galleries, craft and antique shops and cafes.
One of the most popular spots in town is the Old Neptune pub. It is located right on the beach, so you can enjoy a delicious pint of locally brewed oyster stout beer, and a plate of hearty fish and chips with a beautiful view of the sun setting over the ocean.
You can get to Whitstable from London by car easily in around an hour and a half (it is located 60 miles east of London). You can also reach the town by train – the journey takes around 1 hour, 30 minutes from either London Victoria, London Stratford or London Kings Cross station.
If you are staying in Whitstable for the weekend then the Whitstable Fisherman's Huts are a lovely and quirky place to stay. These are boutique 150-year-old converted Fisherman's Huts, which are located directly on the beach front.
Caroline Keyzor with CK Travels
Check out these well reviewed places to stay in Whitstable here with updated prices and availability.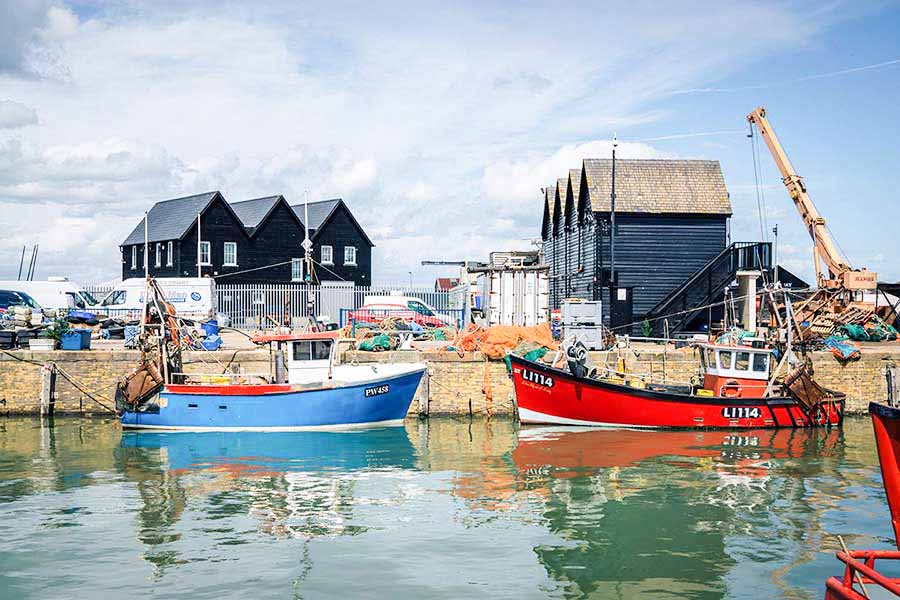 Bletchley Park
Bletchley Park is one of the most iconic places to explore British WWII History. You can walk in the footsteps of those who fought the war in silence and secrecy.
It takes about 40 minutes to get from London Euston to Bletchley train station, a quick walk away from the Bletchley Park Museum.
Once you step into the Park grounds, yo immediately start to imagine the lives of those who worked on decoding German messages encrypted with the Enigma machine. The most prominent figure was Alan Turing who alongside his team created a machine that could break the ever-changing Enigma code — the Bombe. From mid-1940 the British were able to read German secret messages and make important strategic decisions. According to estimations, the work done at Bletchley Park has saved as many as two million lives. It is also considered the conception of modern computing.
At Bletchley, you can see both the Enigma and the Bombe, explore the Huts where codebreakers worked, see decoded war messages and listen to voice recordings of 24 Veterans telling their stories. It's fascinating to learn about a project that had remained top secret for over 30 years.
At some point, there were 10,000 men and women working at Bletchley around the clock. However, they also had a Recreational Club and often met at the lake where they could even skate in winter. It's no wonder that many couples were formed as Bletchley's staff was legally bound to keep silent of their work. Their lives seem no less intriguing than the deciphering of the Axis' communication.
Eva Milano from http://evamilano.eu/
Check out these well reviewed places to stay in Bletchley Park here with updated prices and availability.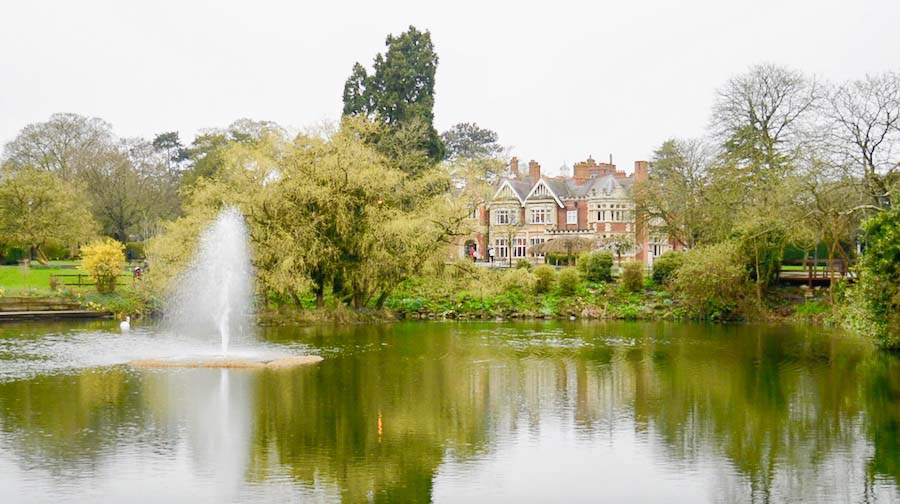 Visit to Arundel
Just before the railway line from London reaches Arundel, you'll see one of the most impressive views from a train in England. A majestic cathedral and stunning castle dominate the skyline of this small historic town. In the foreground, a meandering river winds its way through the green fields dotted with cows. And it's easy to get to from London too, being around an hour and 40 minutes away, whether you travel down by rail or by car.
Top of the list of things to do here is a visit to the castle. Founded in 1067, less than a year after the Norman Conquest of England, the gardens and grounds are beautiful, and the castle is fascinating with a great many layers of history to discover.
The town itself is very picturesque. Its historic buildings are home to no end of antique shops, art galleries and independent boutiques, not to mention quirky cafes, traditional pubs and excellent restaurants. Arundel's Farmer's Market is held every third Saturday of the month.
A downloadable self-guided treasure trail by Sussex Walks is a fun way to learn more about the history of Arundel in the form of a quiz leading you around the cobbled streets via the impressive 19th-century cathedral.
Just outside the town, about a 20-minute walk from the main square, Swanbourne Lake lies nestled in a valley between the wood-covered hills of the South Downs National Park. It's a fabulous spot for a picnic or a stroll around the lake.
Nature-lovers should also visit the nearby Arundel Wetlands Centre, a wonderful nature reserve renowned for its birdlife.
Just beyond the Wetland Centre on the banks of the River Arun, is one of Arundel's most popular restaurants, the Black Rabbit. On a fine day, the hour-long walk along the riverbank from the town center is a fabulous way to build up an appetite.
Kathryn Burrington with Sussex Walks
Check out these well reviewed places to stay in Arundel here with updated prices and availability.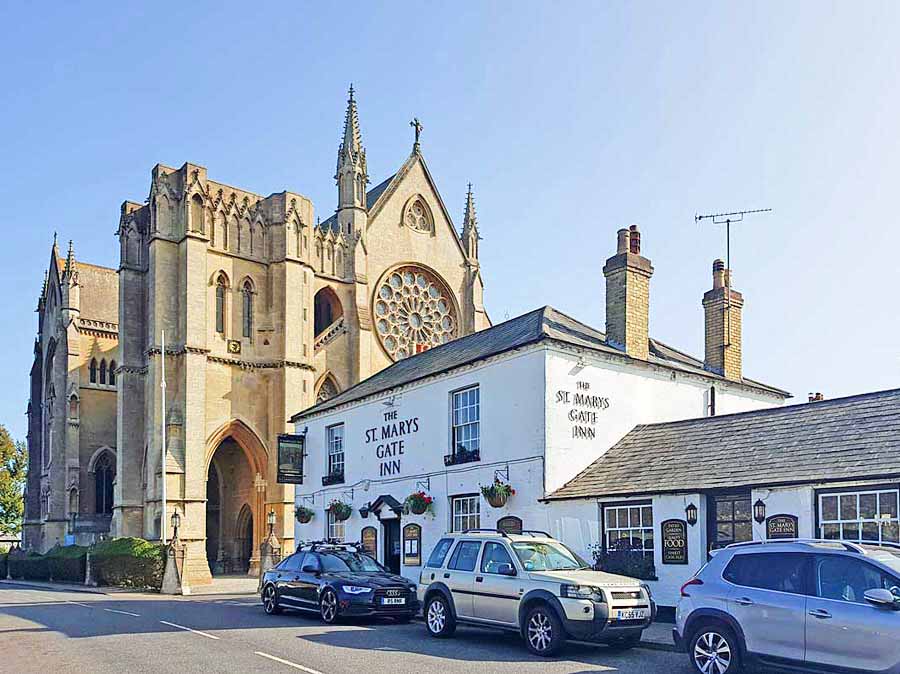 The seaside town of Littlehampton
Littlehampton is a beautiful seaside town close to London, easy reachable by train for the capital. There are many trains leaving Victoria Station in London each hour, towards Littlehampton. You can also drive to Little Hampton; the city has plenty of large parking lots by the seafront. It takes around 2 hours to reach Littlehampton from London.
There are plenty of things to do in Littlehampton, which makes it a perfect destination for a day trip or an entire weekend.
Littlehampton has two gorgeous beaches: long, wide and partially sandy. At low tide, you can walk all the way to the point where river Arun flows into the sea. The East Beach is the most popular beach in town, with all the facilities and several cafes along the way selling the usual seaside treats such as fish and chips, donuts and coffee. One of the interesting places to eat at is the East Beach Café, which was designed by the famous architect Thomas Heatherwick.
The West Beach, which is accessible from Littlehampton on a historical walk, is wild and home to a natural reserve. The boardwalk through the sand dunes makes it easy to observe the local wildlife, such as Oystercatchers, the endangered Sand Lizard or the Ringed Plover.
Littlehampton is home to the Long Bench, a 1,000 feet long bench with beautiful message on its slats. Anyone can buy a slat and get a special message engraved on it. This initiative is run by a local charity supporting people with learning and physical disabilities to gain independence.
As every other seaside town in England, in Littlehampton you will find colorful beach huts.
Check out these well reviewed places to stay in Littlehampton here with updated prices and availability.
Joanna with The World in My Pocket
A visit to Rye
Rye, tucked at the very edge of East Sussex may seem like a pretty unassuming little port town on first arrival but take a sharp turn up a steep hill and you will be whisked back in time. Left largely unchanged for centuries, much of Rye's tiny old town is impressively ancient. As you slowly wander up the cobbled Mermaid Street, keep an eye out for the black and white facade of the Mermaid Inn. This venerable inn has been providing beverages and beds since before it rebuilt in 1430. At the top of the hill is the 12th century St Mary's Church, surrounding by charmingly wonky old buildings. Finally, make your way to the Ypres Tower and the remnants of an old fort overlooking the vast nature reserve that separates Rye from the sea.
The whole old town is utterly adorable and offers plenty of spots for a cozy pint or in the case of The Cobbles Tea Room, a pot of tea and a lovely slice of cake.  Furthermore, there are fun things to do here all year. In summer, the pick your own farms burst with berries to pick and every February, Rye Scallop week celebrates all things shellfish!
Getting to Rye can be a bit of a pain. Driving takes around 2 hours from London. Catching the train is quicker, at around an hour, but involves one change. Therefore, we suggest taking a room in one of the wonderfully creaky inns and making a weekend of it if you can.
Rosie and Karl Fluskey with Flying Fluskey
Check out these well reviewed places to stay in Rye here with updated prices and availability.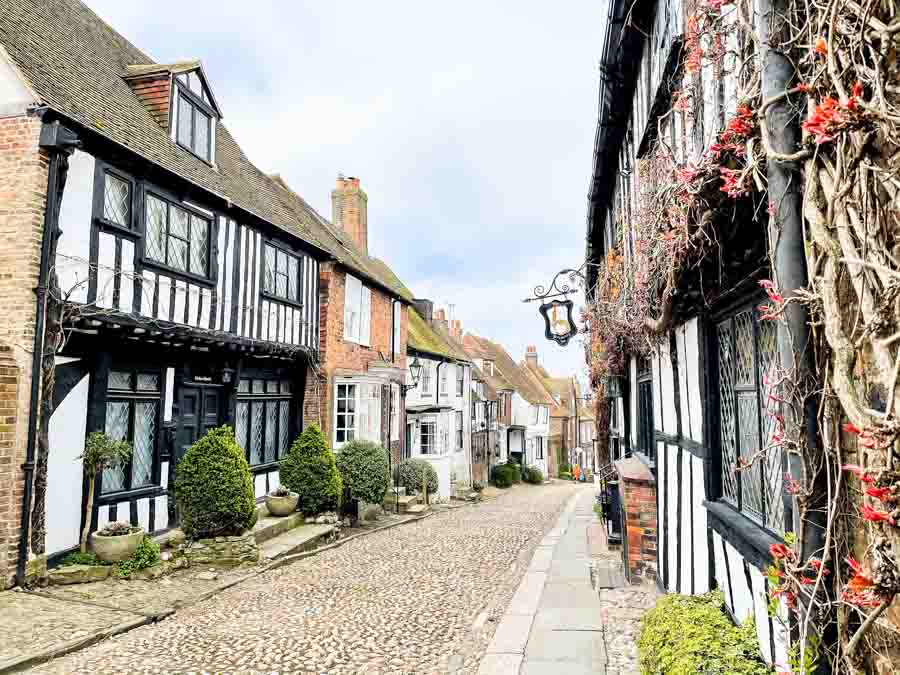 A day trip to Bath
Bath is the perfect day trip from London – packed full of history, fun activities, beautiful surroundings and all very easy to do in a day or two. Bath gives you a real insight into the life of Roman Britain and a trip to the baths is an absolute must. Right in the heart of the city you can wander through, seeing glimpses of the past, even walking over a real Roman floor. You can also visit Bath Thermae Spa, a modern take on the baths where you can relax in the thermal waters that supplied the original baths. There's plenty of great food in the city too from trying the famous Sally Lunns buns (set in a building from the 15th century) to some of the great plant-based restaurants through the city. The home of the first UK farmer's market it's well worth looking out for their Saturday market if you're in Bath at the weekend. If you're looking for things to do in Bath with kids.  
then don't miss the wonderful Victoria Park, opened by an 11-year-old Queen Victoria. Whatever age you are it's the architecture in Bath you will just love and it's really possible to feel you've stepped back in time as you get lost in some of the back streets. Wander past The Circus or the beautiful Royal Crescent and it's clear to see why so many movies are filmed here. However long you come for its best to park the car as the city is very accessible and best explored on foot.
Nichola with Global Mouse Travels
Check out these well reviewed places to stay in Bath here with updated prices and availability.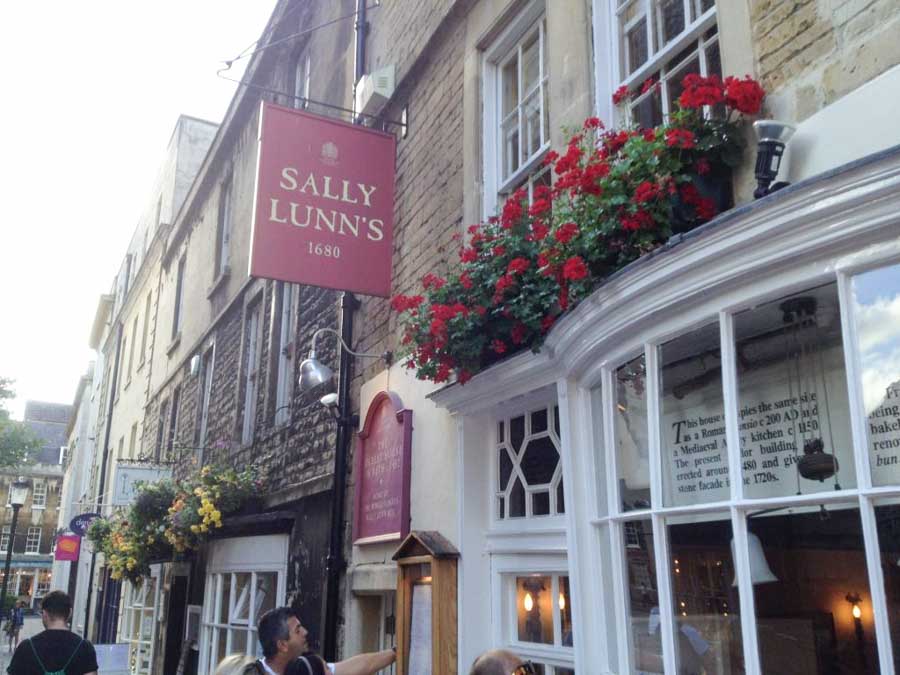 Explore Bristol
Bristol is one of the most beautiful cities to visit in Britain. Settled in the southwest of England by the River Avon Bristol city stands as one of the best destinations for a day trip or overnight stay from London. The charming city of Bristol boasts spectacular landscape riverside views and it also hosts amazing and nice to live neighborhoods.
Voted the best city to live in the United Kingdom in 2017, the gorgeous city of Bristol is just a 2,5-hour train ride from London. Cabot Tower, the famous Bristol attraction, which sits at a lovely park in Brandon Hill, offers the greatest panorama of the city. Explore Bristol Cathedral, Bristol's imposing and most fascinating religious site, which has more than 800 years of history. Find St Mary Redcliffe Church, visit M Shed Museum, and discover Bristol's art in Bristol Museum & Art Gallery.
One of Bristol's most unique attractions is Clifton Suspension Bridge. Walk up to the bridge and cycle the city to find Bristol's hidden gems and beautiful landmarks. To meet up with Bristol's local life, visit St Nicholas Farmers' market, the most famous market of the city which hosts more than 60 stalls and independent retailers and offers delicious street food, jewelry, flowers, and all sorts of things.
Yet the most exciting thing to do in Bristol is to get around the city on a boat trip with one of Bristol's Ferry boats. Being beer heaven, Bristol is home to almost 20 breweries, therefore it offers a great selection of craft beer!
Evelina with  EvBeing
Check out these well reviewed places to stay in Bristol here with updated prices and availability.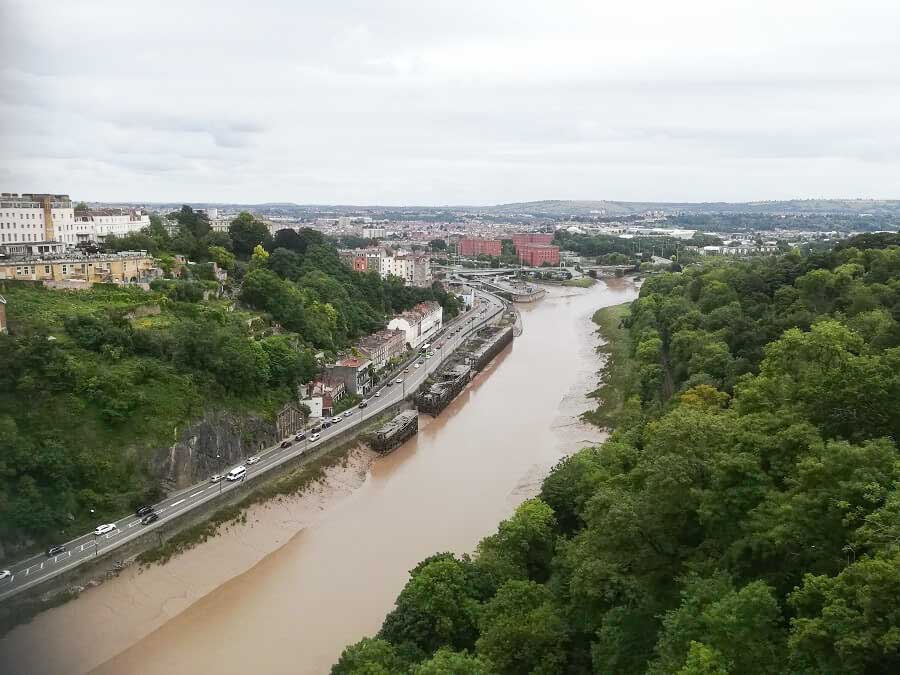 The Cotswolds
The Cotswolds, an Area of Outstanding Beauty, is the perfect destination for a trip from London. Home to some of the most beautiful villages, the Cotswolds had not changed much since the medieval times when it was a hub for a booming textile industry. Imagine strolling amongst thatched-roof and honey-colored cottages, sleepy alleys and stone bridges. The Cotswolds is one of the best places to experience the traditional British countryside.
Outdoor lovers will be happy to know that Cotswolds has many excellent hiking trails, including the 164 km long The Cotswolds Way, picturesque cycling routes and outdoor activities such as horse riding in the village of Stanton and climbing available in the Far Peak Climbing Centre near Burton-on-the-water.
History buffs will have plenty to do in the historic Castle Combe with its 14th-century market cross and St. Andrew's Church and marveling at the Arlington Raw in Bibury – 17th century stone cottages which are considered to be the most photographed cottages in the entire country!
Foodies will love the Cotswolds for its local fresh produce, traditional cream tea, homemade fudge shops and locally produced ales and craft beers that can be enjoyed in historic pubs. And those looking for retail therapy can shop many interesting boutique vendors, including shops selling antiques and jewelry workshops in Stow-on-the-Wold.
The Cotswolds is situated over 100 km west of London. The best way to get there is by car that will also give you the flexibility of visiting a few places in one trip. However, it is also possible to get there by train from London Paddington Station.
By Mal from Raw Mal Roams
Check out these well reviewed places to stay in the Cotswolds here with updated prices and availability.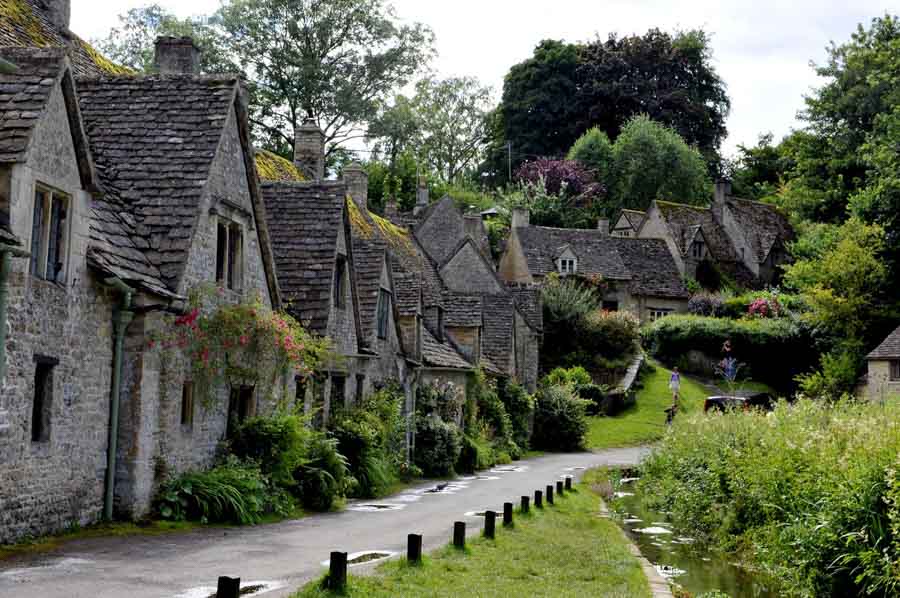 Day trip to Canterbury
A day trip from London is the pretty town of Canterbury is only 90 km away from the capital. Situated in the heart of Kent, the city is known for its beautifully preserved medieval architecture. It's a city that you can visit on foot, all the major attractions are within easy reach of each other and has many things to offer. The streets are lined with half-timbered buildings, beautiful historic pubs, Roman walls, medieval architecture, and one of the most important churches in all of England. The city has a lot of historic sites: the remains of a medieval Dominican monastery (Blackfriars), a medieval castle (Canterbury Castle), an impressive 14th century gatehouse (Westgate), the oldest school in Britain (King's School) and the oldest church in Britain still in use (St Martin Church). But the most important monument is its UNESCO World Heritage Cathedral and is home to the Archbishop of Canterbury with a controversial history resulting in murder and is home to the very popular Canterbury Tales. Geoffrey Chaucer's 14th-century book The Canterbury Tales tells the stories of pilgrims on their way to Canterbury Cathedral. From the cathedral head to Kings Bridge for a boat trip along the River Stour. The tours last 40 minutes at a leisurely rowing boat pace. Canterbury has gardens lining a slow river perfect for punting, terraces for tea, and timber-framed shops to wander. The day can end at dinner in a nice restaurant or pub like Oscar e Bentley.
Canterbury is easily accessible from London by car, train from Victoria Station or bus.
Miriam with Mirygiramondo
Check out these well reviewed places to stay in Canterbury here with updated prices and availability.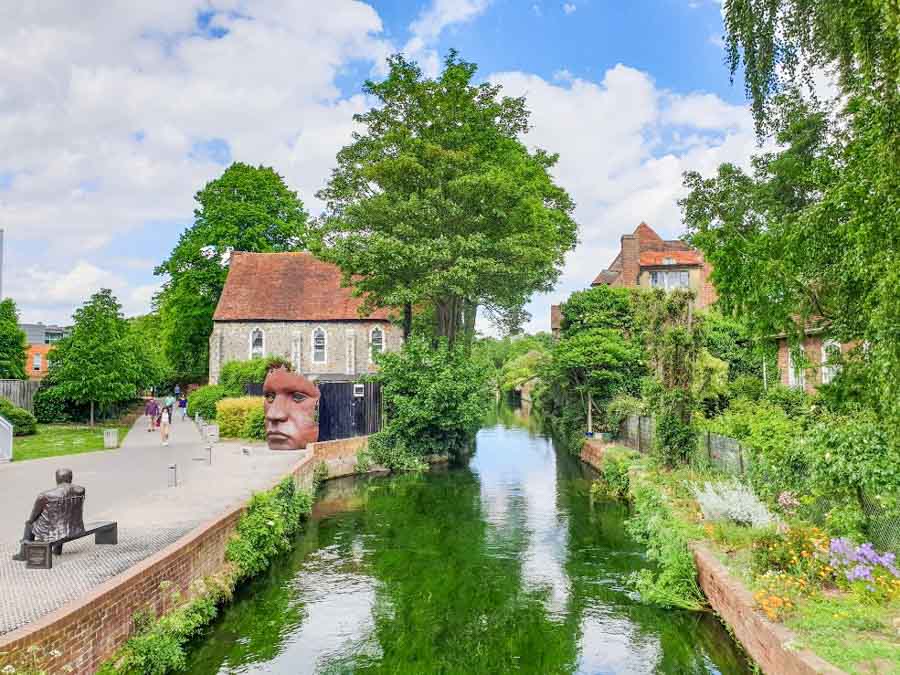 Day trip to Worcester
The city of Worcester is a 2-hour train trip from London Paddington train station, the best and most relaxing way to visit. Worcester is a fantastic place to visit for a day trip, overnight stay or weekend break, as it is a city brimming with British history.
The principal attraction of the city is the beautiful cathedral that has over 1000 years of history within it. Worcester also has a selection of museums which cover the Tudor era, the English civil war and more recent history. The Commandery is housed in the former base of Charles II in the English Civil War, also two presidents of the USA visited here to see the birthplace of modern democracy.
Walking along the banks of the River Severn are very picturesque and has some splendid views of the cathedral. Also, there is a horse racing course is alongside the river, there are periodic events here which are very popular. The city center is a pleasant place with a mix of chains and independent retailers. A special street to see is New Street, which is home to a good deal of historic timber-framed buildings, shops and eateries.
Worcester has many options for places to dine out from niche cafes to very nice gastropubs. TripleB is an interesting Belgian bar that serves great beer and some tasty charcuterie boards. King Charles House is a pleasant pub with local beer and homemade pies. The pub is also where Charles II escaped via after losing the last battle of the English Civil War in the city.
There are lots of things to see and do in Worcester, especially if you enjoy history and beautiful buildings.
Rich with RJ on Tour
Check out these well reviewed places to stay in Worcester here with updated prices and availability.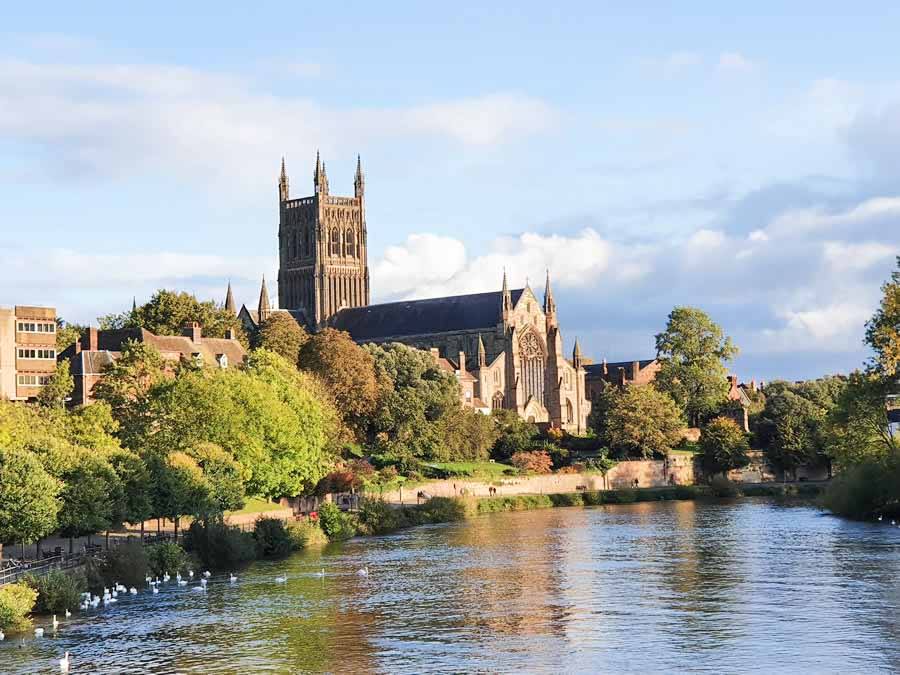 Historic Oxford
Oxford is full of beautiful buildings and its spire-filled skyline is instantly recognizable, often used as a backdrop between scenes on Inspector Morse and Lewis.
One of the most distinctive buildings in the city center is the Radcliffe Camera with its unique circular shape. Next door is the Bodleian Library, the research library for all the Oxford colleges. It is possible to visit the inside of the library but don't miss its fantastic courtyard.
Most of the Oxford colleges are open to visitors, although they charge an entry fee and have limited opening hours. Two of the most interesting colleges to see are Trinity College, with its large grounds and pretty buildings, and Christ Church, which is one of the most recognizable of the Oxford colleges. However, prepare to be amongst a lot of other tourists when visiting Christ Church.
Another impressive building is the Ashmolean Museum which houses a wide range of arts and archaeological artefacts. And as an added bonus, it is free to visit. For a more energetic activity consider trying your hand at punting along the River Cherwell. Just be aware that it is not as easy as it looks.
Whilst strolling along the pedestrianized shopping streets you will surely come across one of the entrances to the Oxford Covered Market. Inside you will find cute little shops and cafes. In addition to the market good options for lunch or dinner can be found at one of the many pubs in Oxford's narrow back lanes, such as the Turf Tavern.
Oxford is only an hour from London by train or an hour and a half on the bus (traffic dependent). The train is the most comfortable and reliable way to travel and as long as tickets are booked in advance it is also the cheapest option.
Being so accessible from London it is easy to visit Oxford on a day trip. However, with its history, culture and so many sights there will be plenty to keep you entertained for a whole weekend.
Kristen with Adventures with EnSuite
Check out these well reviewed places to stay in Oxford here with updated prices and availability.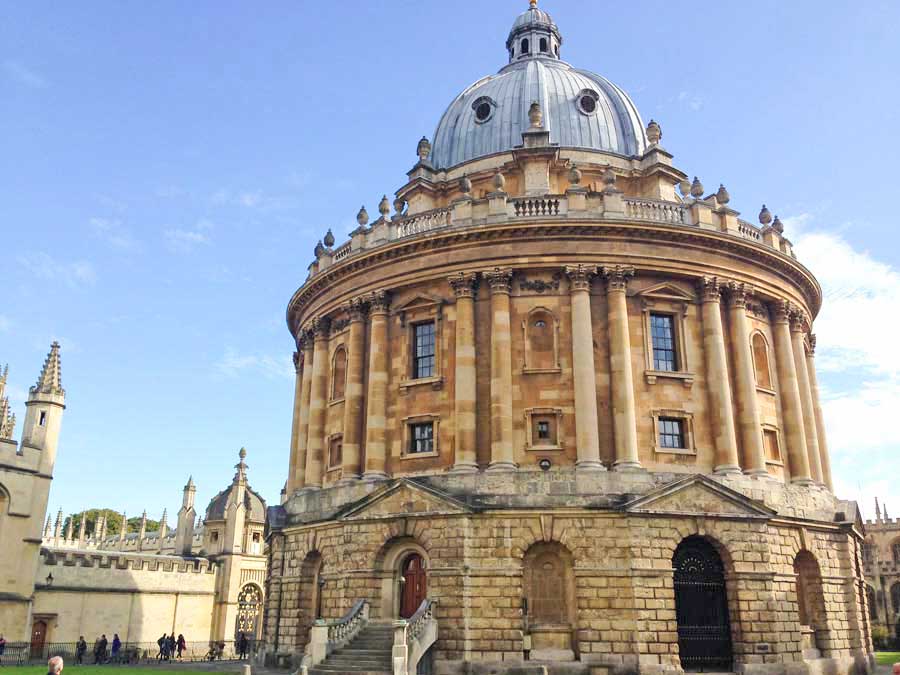 Day trip to Cambridge
'Cambridge is a dreamy, idyllic city about an hour outside of London. It's the perfect day trip if you want to get out of the bustling metropolis for a bit and enjoy some fresh air in a picturesque city. It's about an hour outside London by train, so it's perfect for a day trip before or after your stay in London.
Cambridge is easily accessible by bus, car or train from London, although train or car is by far the easiest options. The train journey will take about 1 hour and 15 minutes and cost around £30 for a return ticket. The car journey will take about 1 hour 45 minutes depending on traffic. Although it could easily be longer than this as traffic in London is horrendous.
You can experience some of the best food and drink in England without spending an entire weekend there. The city also has plenty to offer for those who are willing to explore on foot, as well as for those who enjoy having someone else do the driving while they tour.
The city features picturesque architecture, world-class museums, and plenty of shopping opportunities. Plus Cambridge's famous colleges are intriguing in their own right. Make sure to visit King's College, Trinity College and the Wren Library, explore Quayside and wander through the Backs. There are also plenty of free things to do in Cambridge, like the Fitzwilliam Museum and exploring the many parks. Plus, if you're feeling generous, you could also treat yourself to a bit of a shopping spree at the Grand Arcade or a sticky Chelsea bun at Fitzbillies'.
Recommended by Alice from Adventures of Alice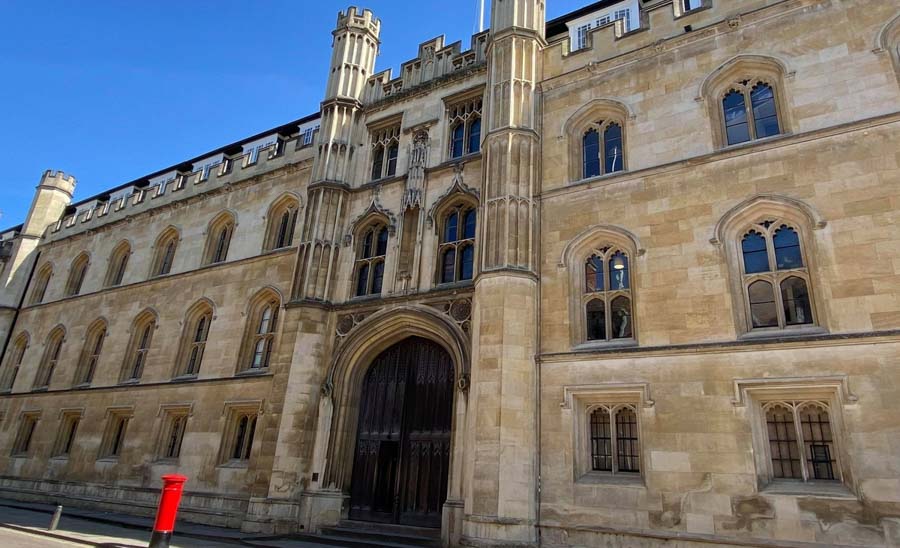 Southend on Sea
Southend-on-Sea (or commonly referred to as Southend) is a lovely little seaside town 40 mile away from the centre of London. The easiest way to get there is by train from London, Fenchurch Street station – about a 1,5 hour long journey.
The resort town offers many activities to entertain tourists in addition to the beautiful sea views and seaside walks. It's a great place to have a family weekend but just as much fun for younger or older people, too.
Top things to see and do in Southend-on-Sea
Adventure Island

: great fun for families, inside there is a big gaming area and soft play from toddler to older aged kids and outside there is a theme park

Southend Pier and Railway

: the longest pleasure pier in the world with its 1.33 mile length. There is the option to walk or take a train to the end. Once there, it's a lovely place to enjoy a drink or meal, lots of establishments to choose from.

Sealife Adventure

: Southend's own sea life aquarium with walk-through tunnel shark tank and outdoor mini golf.

The Royals Shopping Centre

: a good way to enjoy the day when it's rainy. Most of the highstreet brands are available, like TKMaxx, H&M, Marks & Spencer etc.

Stroll along the High Street

: Apart from the shopping centre there are lots of small boutiques and independent shops, it's like a treasure hunt, there is something interesting on every corner.
Best places to eat
Insider tips
Always useful to have a jacket/cardigan, it's windy most of the time

Taxis are cheap and fast. One of the best company is the

333444 Taxis

, their phone number is

01702 333444

With a rented car it is good to have coins for parking, fines are heftier than in London.
Southend is definitely a seaside town that deserves the attention and if one looks closer they might find little gems they haven't expected.
Check out Timi's post on 7 beaches near London
Check out these well reviewed places to stay in Southend on Sea here with updated prices and availability.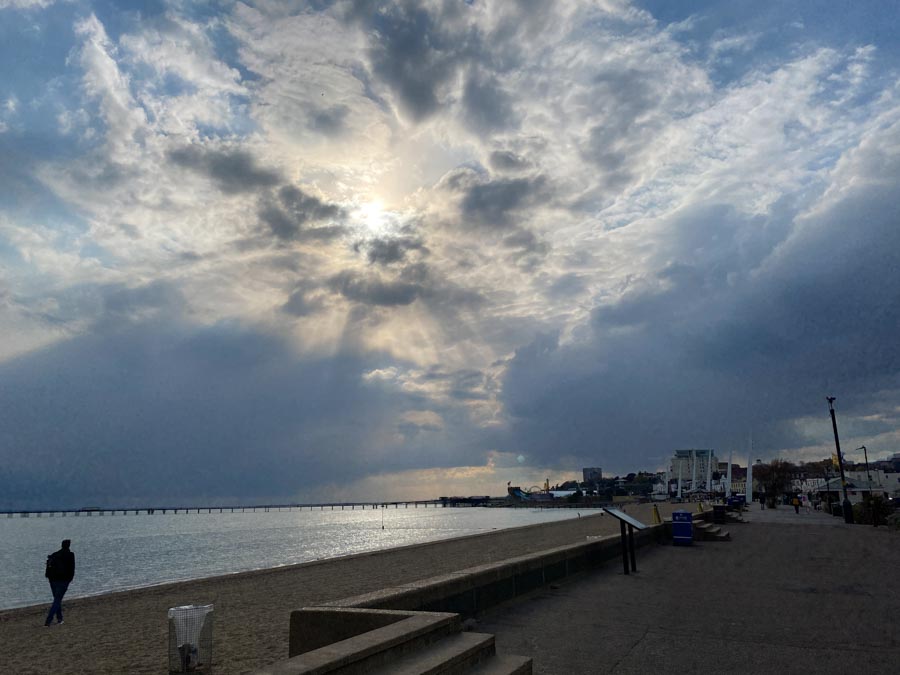 Conclusion on day trips from London
Hope that this post has inspired you to visit outside of London and enjoy some of these fantastic day trips and getaways to explore more inspiring places that are a short drive from the capitol city.
Thanks for checking out this post on day trips from London. If you enjoyed the post, please do share it with any of the social media buttons around the page. Thanks so much for visiting today.