Exploring Balboa Park in San Diego
In the heart of San Diego,  Balboa Park is filled with so many wonderful attractions, fascinating architecture, world class museums and the very popular San Diego zoo. You can easily find something that will suit your interest in visiting the park solo, travel with friends or with the family. If your into culture, history and beautiful architecture, then exploring Balboa Park in San Diego is where you should head out to do and see some cool attractions in the city.
 
Here are some of the fun things to do in Balboa Park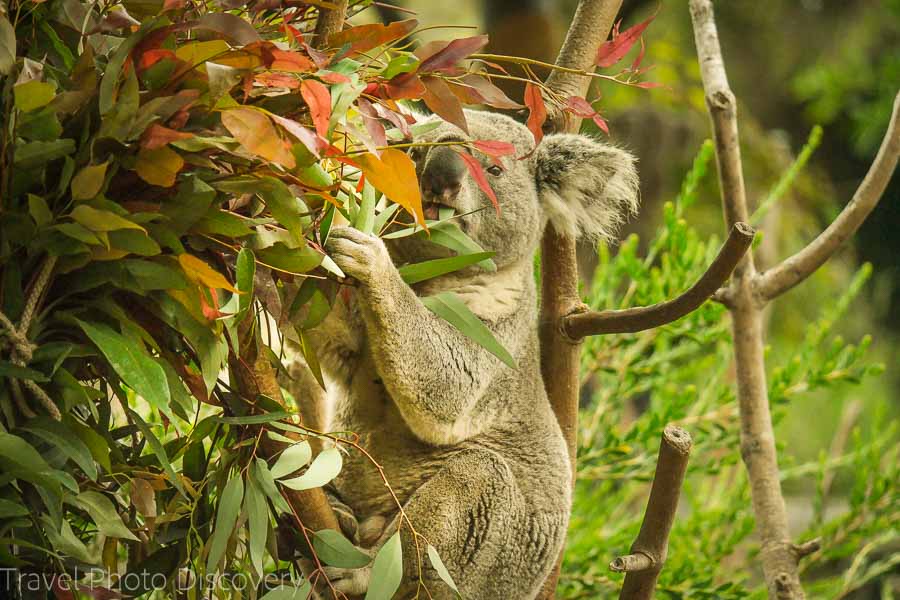 Exploring the San Diego Zoo
The top attraction and must visit attraction in Balboa Park is definitely the San Diego Zoo which is absolutely breathtaking. You should allocate at least a half day to full day to explore every facet of the zoo which is wonderful for children to adults. For a quick understanding of the zoo layout, you should try taking a bus tour or enjoying the views from above on the sky tram to get a feel of the entire park.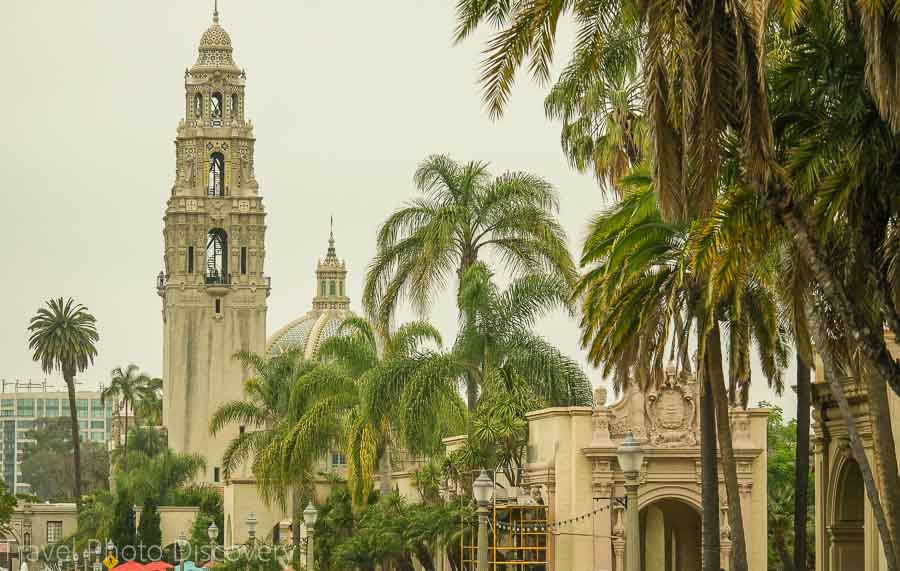 Balboa Park Architecture and history
Many of Balboa Park's historic cultural and architectural buildings survived from the Panama/California Exposition in  and the California Pacific International Exposition and created a some architectural landmarks placed in the National Register of Historic Places.  These gorgeous buildings reflect the Spanish Colonial Revival style that runs through the length of the main promenade called El Prado and now houses many of the city's impressive art museums, historic centers and even a fun model railroad center. Surrounding these wonderful buildings are beautiful walkways, fountains, a botanical garden and an impressive bandstand, Globe theater and other public venues worth exploring in the park.
Public art on Display at Balboa Park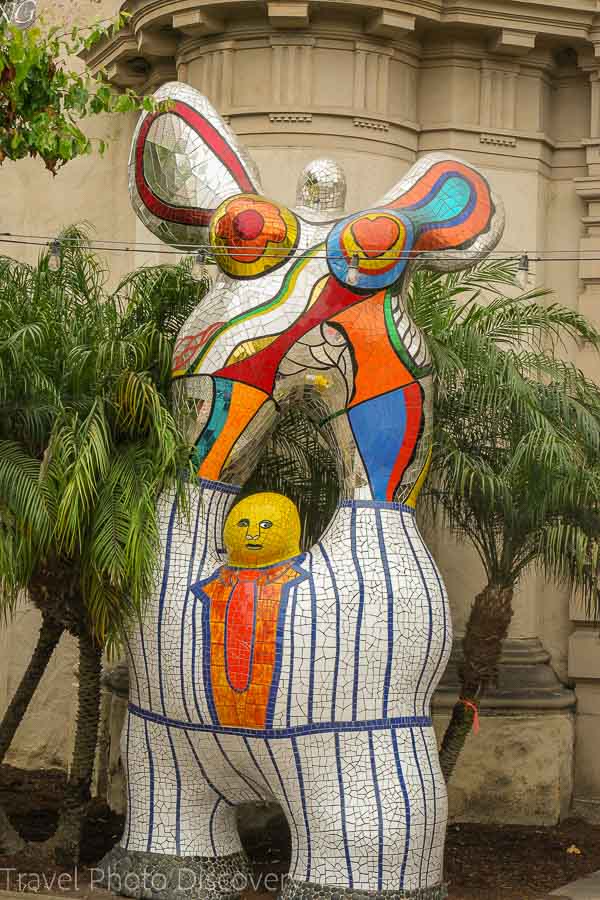 Walking along the El Prado promenade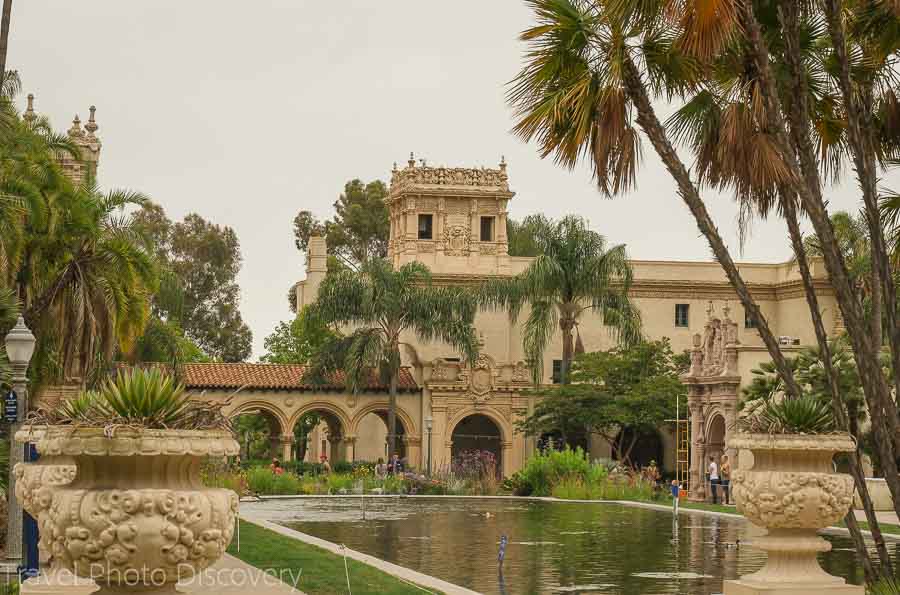 Visiting the Museums at Balboa Park
Along the busy El Prado promenade, you will find most of the major museums located in Balboa Park. These include a variety of arts oriented venues including: San Diego Museum of Art, Mingei International Museum, Museum of Photographic Arts, Timken Museum of Art, San Diego Art Institute. Other popular museums located in the park cover different facets of human interest to sciences and include: San Diego Museum of Man, Rueben H. Fleet Science Center, San Diego History Center, San Diego Auto Museum and the San Diego Air and Space Museum. You can spend days enjoying these venues and you can also get a pass for visiting many of these attractions with the San Diego Pass.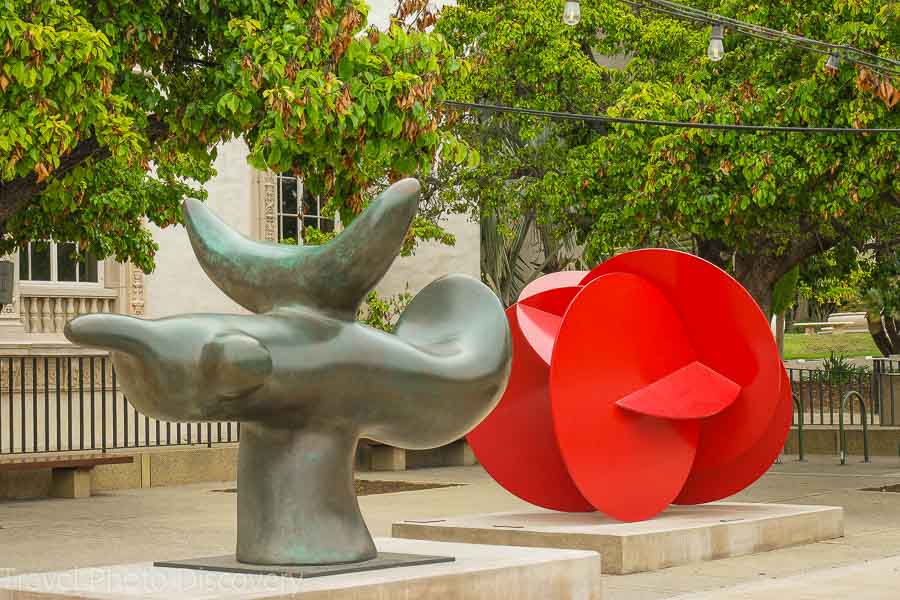 Checking out the popular model train museum at Balboa Park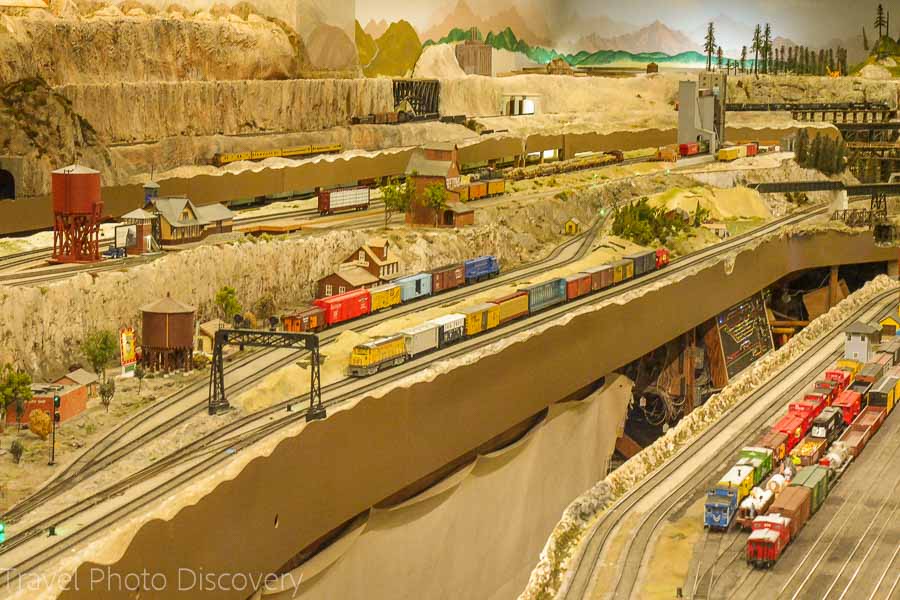 Photo exhibits at the Museum of Photographic Arts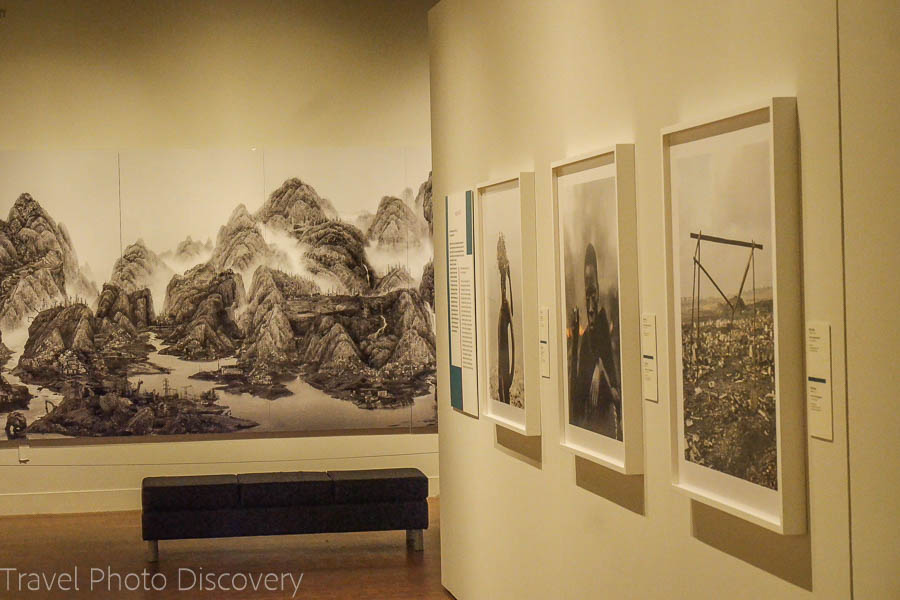 Fabulous displays at Mingei International Museum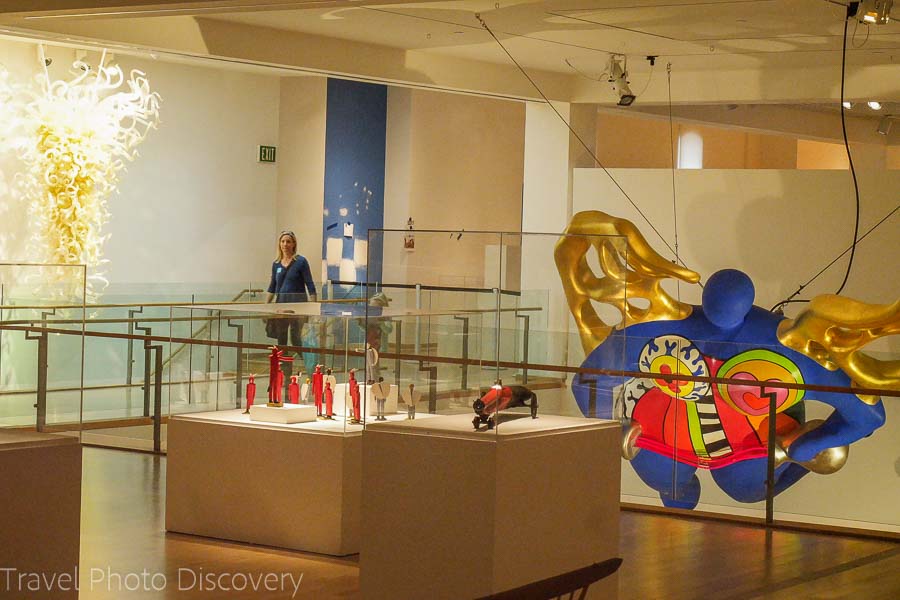 Balboa Park Gardens
Balboa Park is a fantastic area for garden lovers looking to explore many of the parks landmark gardens starting with the Botanical Building and lily pond right off the El Prado. Housing a series of tropical plants and exotic flowers, the Botanical Building is a photo worthy spot to visit in the park. Other significant gardens to explore in the park include:  The Japanese Friendship garden, Alcazar garden, Rose garden, Desert garden, Children peace garden. When your tired of visiting museums and checking out all the busy venues in the park – the gardens are a more relaxed and quiet environment from all the busy venues where most of the tourists flock.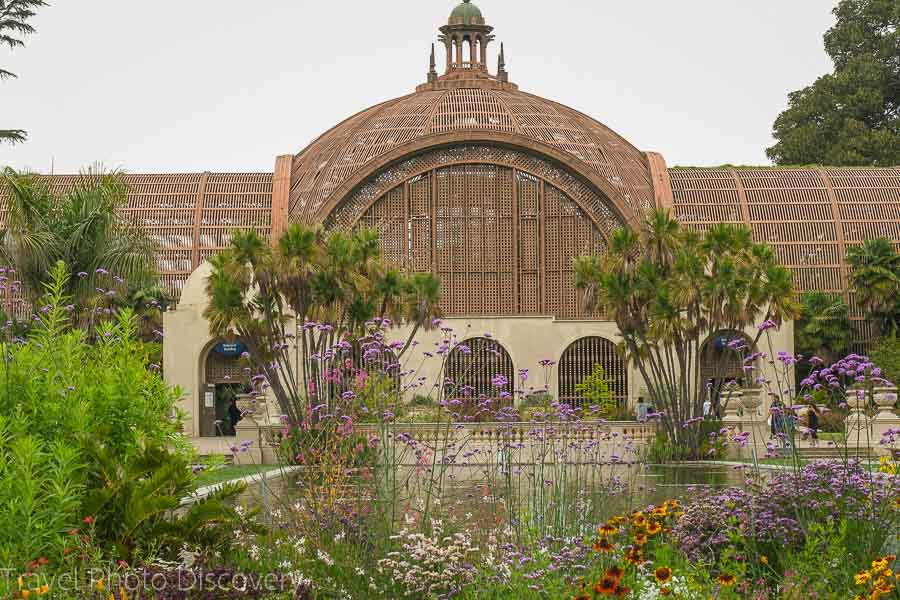 Tropical flowers inside the Botanical Building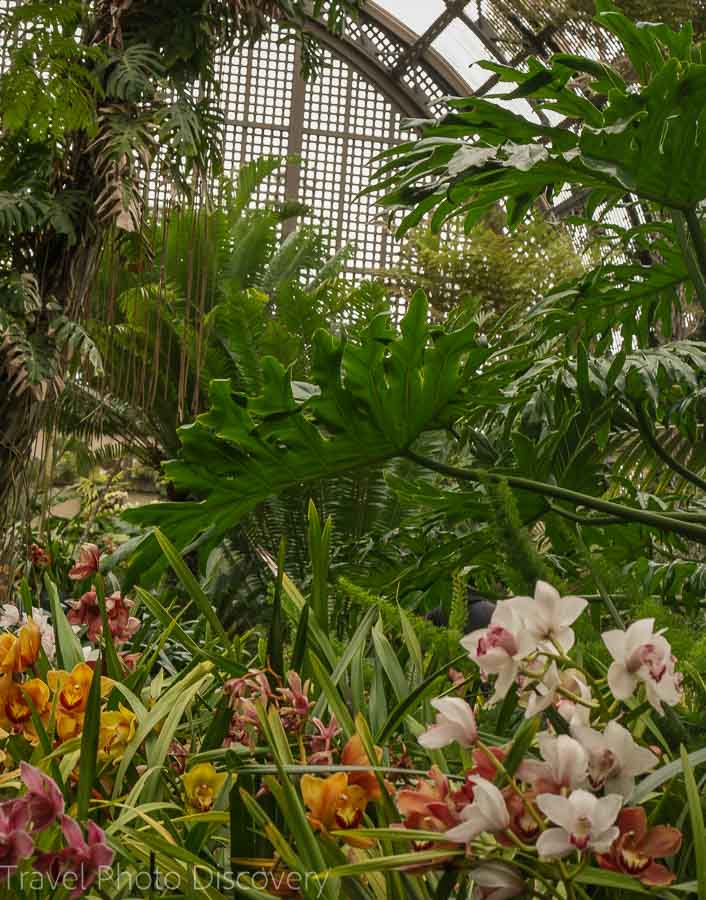 Exploring Japanese friendship garden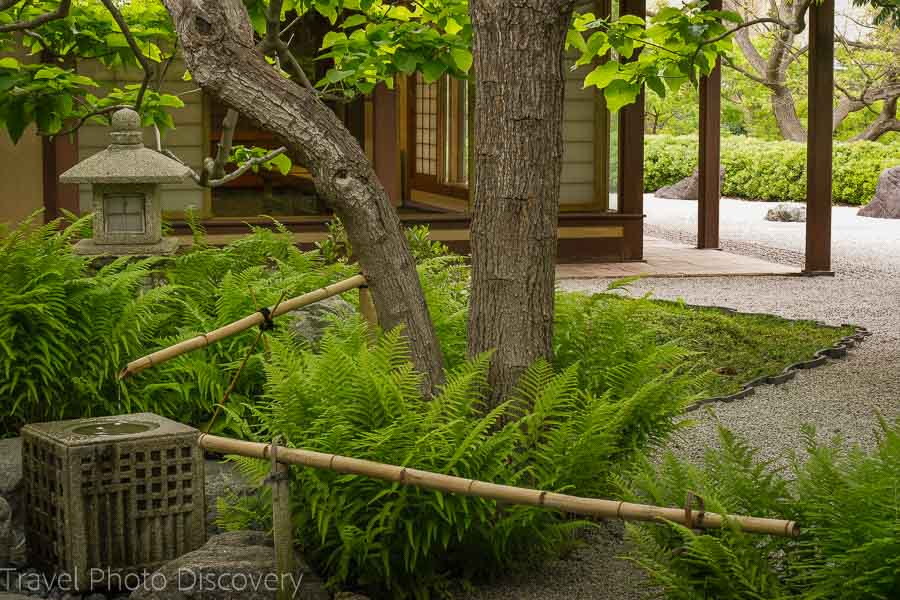 Japanese Friendship garden from above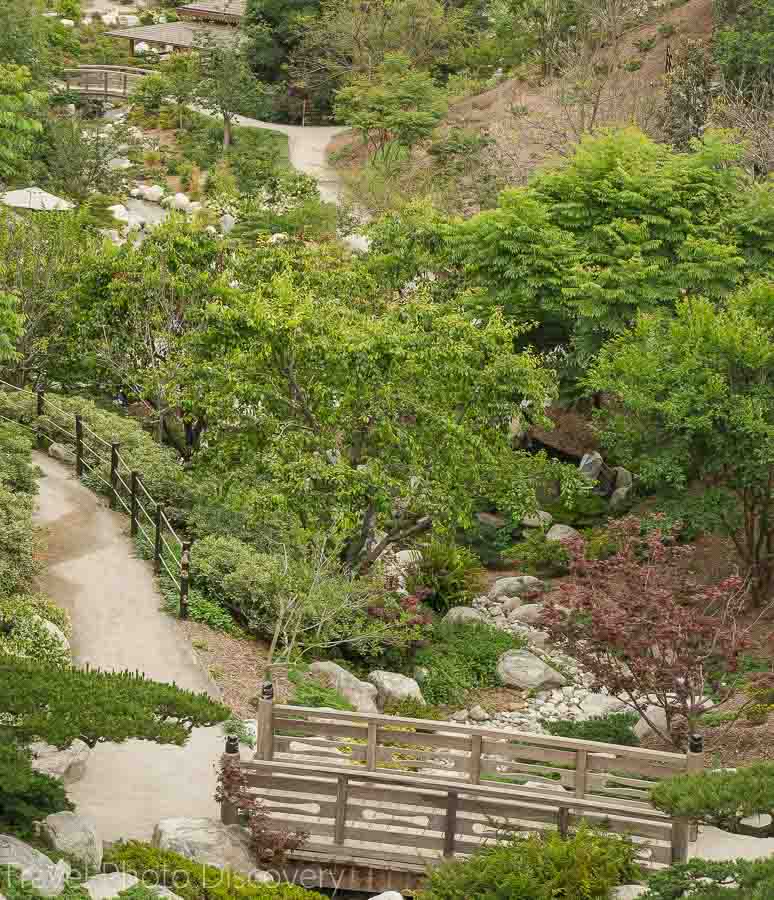 Details on visiting Balboa Park
For information on visiting the park, museums and other attractions at Balboa Park, check out the website here for more details and information
Go San Diego card – Take advantage of free attractions and Admission to the most of the museums in San Diego and other attractions including discounts for many popular attractions in the city
Hotel locations close to Balboa Park
Check out these hotel locations here that are located around the Balboa park area and downtown for reviews and updated prices to these locations
Check out these Trip Advisor special deals and reviews here for current prices and stays in San Diego.
Balboa Park zoo – For latest prices and information check this website for more information and visiting hours
* For hotel transportation pick up and all day admission to Balboa Park via Viator, check here for latest prices and information.
Please pin this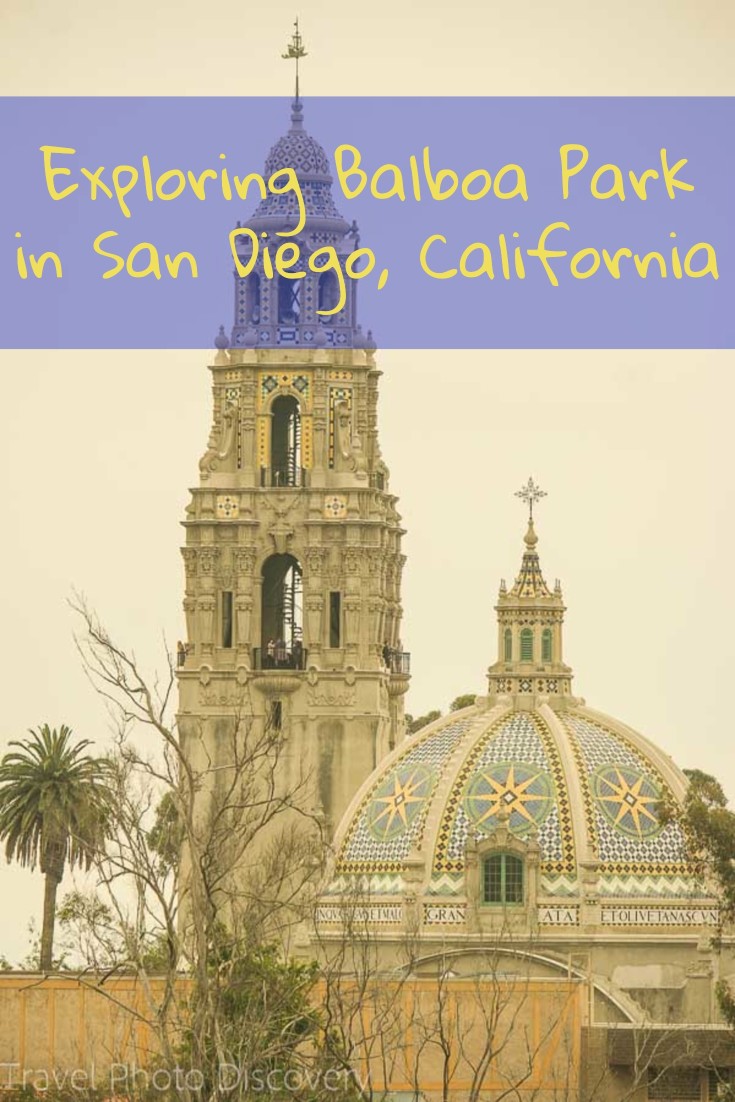 Thanks for visiting today and checking out this post on the Exploring Balboa Park in San Diego, if you enjoyed the images and post, could you please share it with any of the social media buttons located around the post.
If you like what you see, come and check out my other social media channels for more updates, including Instagram, Pinterest and Twitter
Disclosure – There are affiliates links on this posts which provide a small commission to support this site at no extra cost to you. Thank you for reading, and happy travels