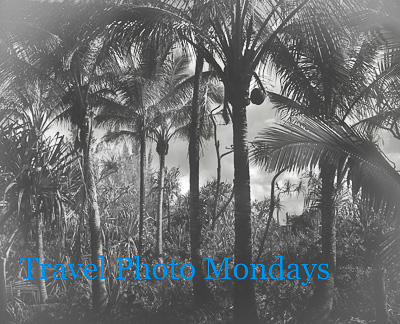 Exploring Murano, Travel Photo Mondays
It's Monday morning, time to enjoy some gorgeous travel photography and inspiration from around the world. Let's banish those Monday blues by sharing gorgeous imagery and story telling. You can also check us out on Twitter for Travel Photo Mondays at #tpMondays for more updates and submissions for the day.
Murano: exploring the creative glass works and the island
I do love glass art so taking a visit to Murano Island was definitely on the agenda during my visit to Venice. It is amazing that the glass making community in Murano has survived for many centuries and is still on the cutting edge of beautiful glass artistry.
The trip over by water ferry to Murano from Venice is enjoyable and seeing different vistas of Venice from the water along with some of the islands we passed is a wonderful way to see the entire archipelago.  We even cruised by the cemetery of San Michelle which looked very regal and yet strangely eerie with its elaborate church and above water tombs built since the early 1800's.
When you land at Murano, it's easy to walk around the island, visiting the main art galleries or taking a detour to any of the glass making factories. You'll get a free tour and demonstration of how art glass is created with the artisans working at different stations – the glass making craft being passed down from generation to generation. (Of course they would also appreciate you visiting their gift shop afterwards which is not mandatory, but a nice gesture)
Glass artisans give a demonstration showing the glass bits of color being added to the large molten glass piece and different techniques of dripping, blowing and adding colorful details to their work in progress.
Afterwards, walking along the main venue which is actually a canal lined with colorful shops and cafes on both sides of the canals is a pleasant pass time. The glass galleries along the canal are fun to explore or just window shop. But, once you step into one of these shops be prepared to be wowed by all the colors and selections and eager sales people to hang on your coat tails. It's going to be difficult to walk out without taking home a wonderful glass souvenir – and why not – it's worth it along with supporting the glass industry in Murano (Be advise thought that  the really cheap glass items for sale are usually made in China. So always ask if it's made in Murano)
There are many smaller side streets, plazas and churches to explore outside of the galleries and shopping areas. It's fun to wander and discover the quiet areas outside of the tourist zone and stroll around the neighborhood areas that are home to many Venetians that live and work on Murano and Venice.
Here's a fun video I did with my friend Kyna in one of the quiet corners of Murano below
Leaving by water ferry to other island destinations including Burano and the more remote but also historic Torcello island is also a wonderful experience, getting away from the maddening crowds of Venice. Do give yourself extra time to see these colorful and historic islands, they are worth seeing on their own so do put them on your buck list of things to explore in Venice.
Hope that you enjoyed this post on Exploring Murano, Travel Photo Mondays. Thank you for visiting us today, please do check out these other bloggers below by clicking on their links.
If you enjoyed this post, please consider subscribing to the blog by email so you will get all the latest