Exploring Plovdiv oldest city in Europe (landmarks, historic sites and beautiful squares and promenades)
There some places on the Earth, which have something really unique, but since they are "behind the shadow" of the famous destinations, they often remained unnoticed by many travelers. One of these places is Plovdiv- a city, proven to be the oldest constantly living one in Europe and one of the oldest in the world.
Plovdiv is the second largest city in Bulgaria. It has been established at least 4000 years ago or more (nobody knows exactly). And since it has never been destroyed and abandoned, it has a long history, which traces remained in the city as historic layers. Yes, there were destruction and wars, but after such events, the city was immediately rebuilt over the destroyed remnants. As a result of this process of layering, now the remains of the Roman period, for example, lay around 8 m below the modern level of the streets.
How to reach Plovdiv?
The best way to reach Plovdiv is by airplane to Sofia, the capital. Then take the subway to the Central Bus Station and take a bus to Plovdiv, for 14 BGN (which is equal to 7 EUR). You will arrive in Plovdiv for about 2 hours.
Or if you find a low-cost air company like Ryan Air, you can arrive in the smaller Plovdiv Airport, then by taxi for about 10 BGN move to the center of the city.
Where is Plovdiv?
The second largest city of Bulgaria, Plovdiv is located in South Central Bulgaria and banks of the Maritsa River. Also considered the province of Southern Bulgardia with 18 municipalities with a population of 700,000 citizens . Less than a two hour bus ride from the capital city of Sofia, Plovdiv has maintained most of it's striking architecture and old town ambiance.The region is lush with three main rivers in the province called the Maritsa, Stryama, Pyasachnik rivers. The unique mixture of etnicities of the province include Turks, Bulgarians, Russians, Armenians, Romani and Greeks makes this a fascinating and delicious foodie city to explore.
Top things to see and do in PLOVDIV, Bulgardia
So, no wonder that such a long history created a lot of points of interest in Plovdiv. Not only that, but the city is located on and around six hills in the middle of a large plain. Thus the natural conditions add even more to its image. And Plovdiv has not only tourist places, but it has its own rich cultural life, which can be richly experienced by visitors.
 Once you reach Plovdiv, you have a lot of things that you can do.
Points of interest in Plovdiv
There are a lot of places to visit in Plovdiv. And most of the places are concentrated around the center of the city, so they are easily walkable on foot. I can divide them into few areas: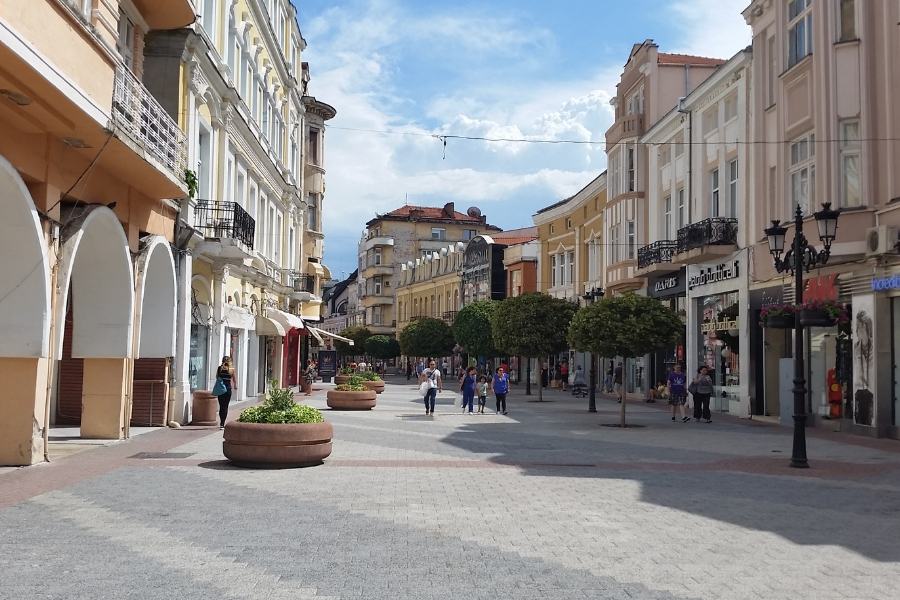 Plovdiv's Central Square and Main Street
This is the favorite area for a walk of the Plovdiv citizens and tourists. The best and traditional start of your walk begins from Trimontium hotel bus stop. Then you pass Central Square and make a walk on the longest pedestrian street in Europe (with total length 1,8 km)- the Main Street (Glavnata). It features a lot of shops, cafes, restaurants, and cultural centers. You can also see many attractions, presenting the spirit of the living city like open-air performances, shows and many others.
The Main Street passes through two important squares. The first one- Stefan Stambolov Square (called by locals "Kopchetata", and if you are asking them where is it, just say this name, not the official name!) with its fountains, is a favorite place for many events, especially folklore performances from all over the world. The second one, called "Dzhumayata" is prominent with its Roman Stadium and Dzhumaya Mosque- two remains from two different eras from the city's history.
 But the most interesting fact about Main Street is that it is built over the long Roman Stadium (a perfect example of Plovdiv's multilayer history). Now, this stadium is hidden about 8-9 m underground and you can see only its northern end in Dzhumaya Square, as well as some other parts from glass floors in some shops.
 Here's a look at the beautiful promenades, squares and important attractions around Plovdiv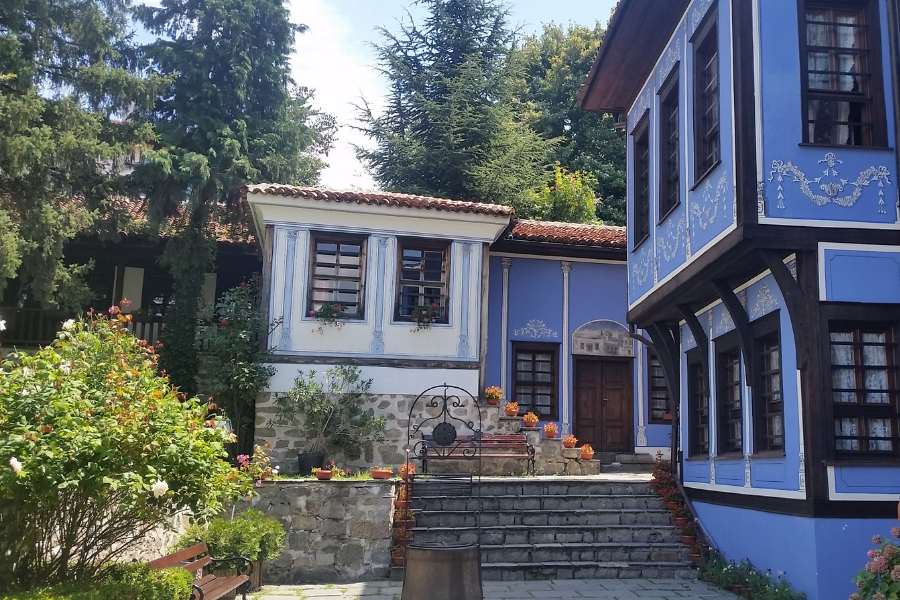 Plovdiv's Old Town
East of the Main Street is Plovdiv's Old Town. It is built on a hill with three peaks. Unlike many Old Towns in the world, this one is very calm and clean, even mysterious in some places. It represents traditional Bulgarian houses from the 19th century, as well as older remains from Byzantine, Old Bulgarian, Roman, and Thracian eras. Here you can walk on its silent narrow streets, you can visit some of the houses, now turned into museums like Balabanova house, Hindliyan, and especially the Ethnographic Museum.
Here you can visit also one of the oldest Eastern Orthodox churches in the world- St. Constantin and Elena. Some other landmarks of the Old Town and whole Plovdiv are:
– Hisar Kapiya- a Medieval arc, part of one of the ancient walls of the city.
– Nebet tepe peak, where you can find the oldest remains of Plovdiv, dating back to 4000 years ago, as well as the best panoramic view of the city.
– Roman Theater- one of the largest semicircle Roman Theaters in the world, now a favorite place for open-air performances- from symphonic and opera, ethno folk, to gothic metal live shows.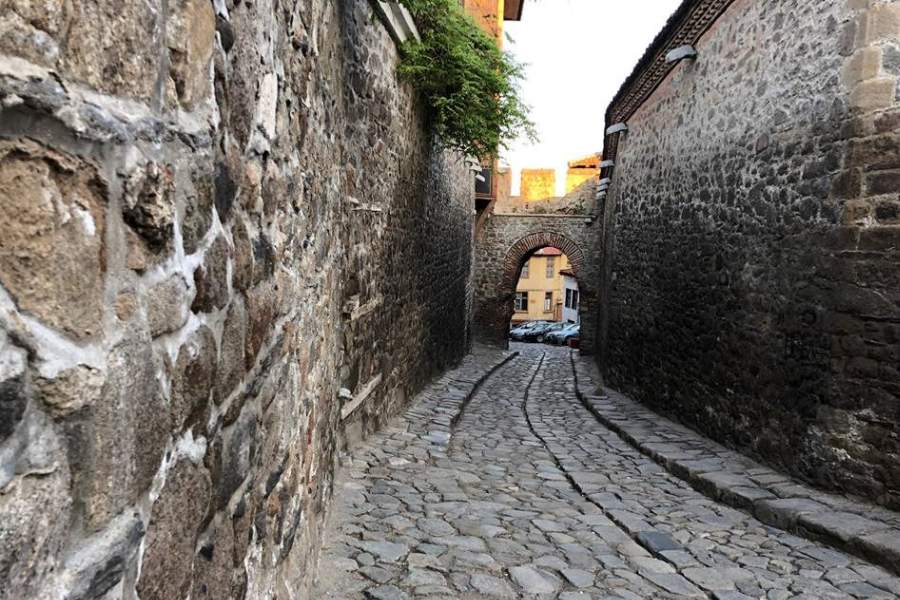 Maria Louiza boulevard
This boulevard is located east of Main Street and features a few historical sites. The first one is the ancient Roman house Eirene, now turned into Trakart Museum, where you can see remains of 3-4th century AD. The second one is the Great Basilica and the ancient Synagogue- remains of some of the oldest Christian and Jewish religious buildings in the world. Now it is a candidate for UNESCO Heritage. And the third one is the Small Basilica, now turned into a modern architectural style museum.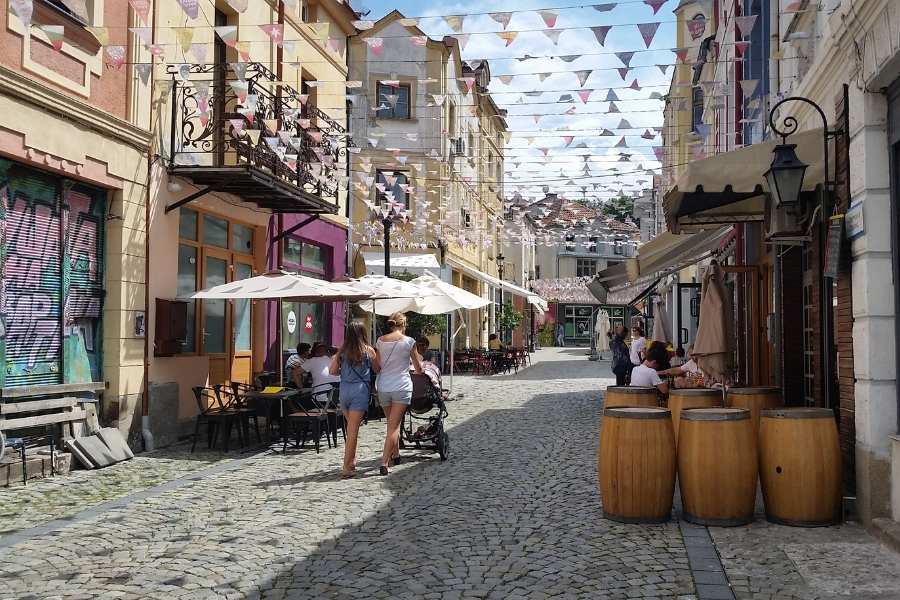 Kapana (The Trap)
Kapana is a small quarter near Old Town, with a network of many short streets, where you can easily get lost (that's why it is called "The Trap"). This place represents the best cafes, restaurants and souvenir shops in Plovdiv. It is full of art and culture, and here is the place of Plovdiv's nightlife, in bars like The Nylon, Cat and Mouse, Terzo Mondo, Central Perk and many others.
 Here's  quick walk around Kapana with all the small streets in the area.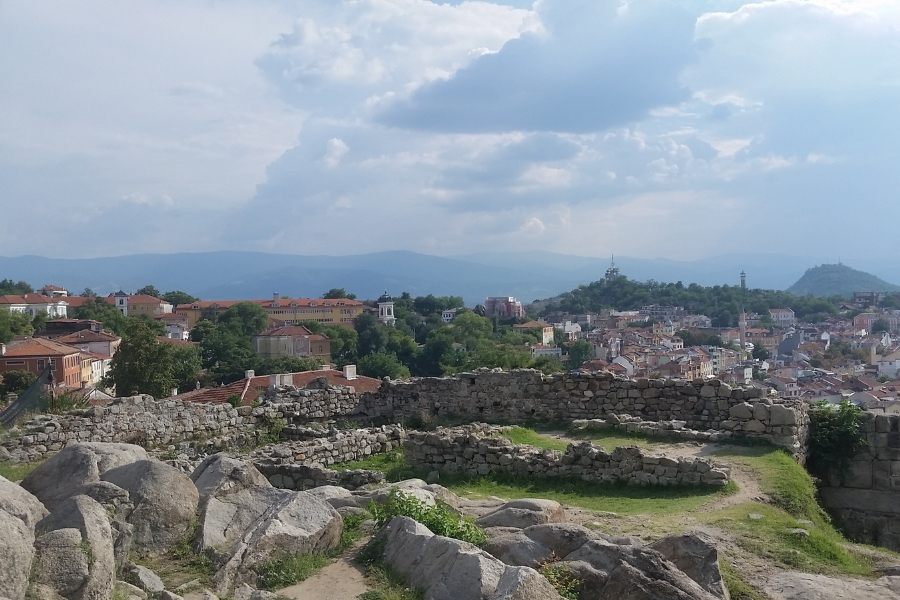 Other (further) places
Plovdiv is also famous with its hills. You can climb Sahat Tepe, Bunardzhika and Dzhendem Tepe and enjoy some great panoramic view of the city, the Thrakia plain and the distant mountains around. There are also many parks, like Central Park, with its Singing Fountains evening show, and Rowing Canal park (a place of many rowing contests for the Cup of Europe and even World Cup).
Other things to do around Plovdiv
Plovdiv has plenty of things to offer for various people, with various tastes and styles to do. So a longer visit to this city is really worth. When you prepare for your trip to Plovdiv, see the following ideas:
Exploring the history of Plovdiv
It is obviously the No.1 thing to do in a city, proven to be the oldest constantly living city in Europe. And indeed- there are remains from every historical period in Plovdiv. Exploring the sites from various ages here is like a travel in time.
Enjoy the nightlife in Plovdiv
Plovdiv has a rich nightlife, which is mainly concentrated in Kapana quarter but not only. There are a lot of disco clubs, bars, as well as evening jazz events and many more.
Getting into the art and cultural and history of Plovdiv
Plovdiv is full of culture too. There are a lot of symphonic, folklore, jazz and pop-rock concerts arranged not only in the main city halls, but also in open air places like Roman Stadion, Roman Theater, and the squares of the Main Street. There are also many exhibitions, some of them again made in open air locations. Sometimes you can see various kinds of events, organized on the streets of the central area, as well as Old Town and Kapana.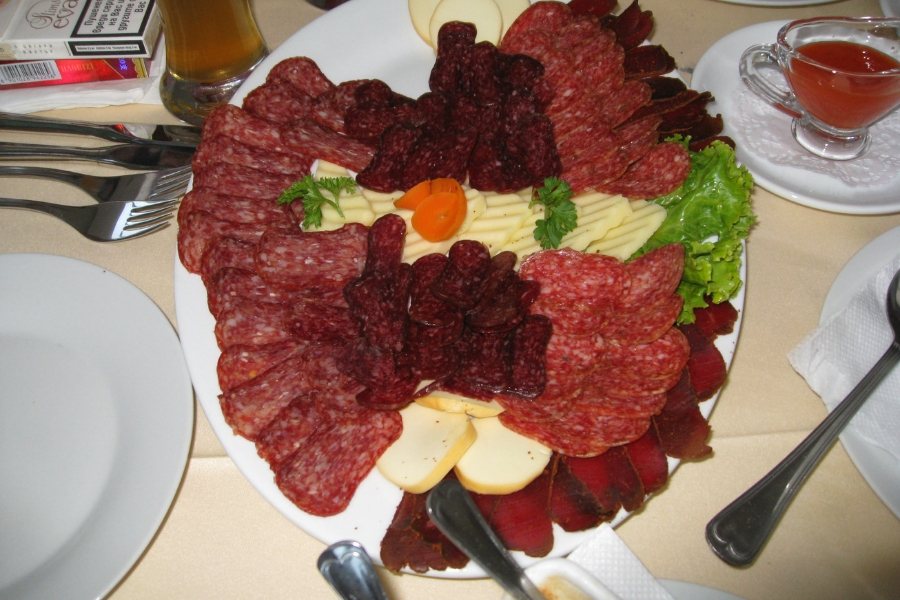 Tasting the local food around Plovdiv
Plovdiv's local food is typically traditional for Bulgaria. There are a lot of meals by meat- mainly chicken and pork. From the vegetables- potatoes are favorite. There are a lot of milk products- yogurt, white and yellow cheese, used in main meals, breakfast, or salads. Some typical Bulgarian food, traditional for Plovdiv is:
– Banitsa- a pastry filled with cheese or other food ingredients
– Lukanka- a favorite sausage, made mainly by beef
– Katma- a type of pancake, usually large and thick, which can be filled with many things
– Duner- a rolling bread, filled with chicken, lamb or beef, fries and sauce, from the Turkish-Arabic origin
– Musaka- a delicious meal with potatoes, milled meat, and eggs
– Gyuveche- another delicious meal with potatoes, cheese, meat and mushrooms, cooked in a pottery
– Shkembe chorba- a Bulgarian traditional soup, made by pig's belly, with garlic and hot spices
 Here's a food highlight of what to try in Plovdiv
Trying the Plovdiv wine
Plovdiv is located in the fertile Thracian plain, with some of the best vineyards not only in Bulgaria but in the whole world. A famous traditional wine is Mavrud- specific only in this region.
 Why you should try the wines from around Plovdiv, here's a wine tasting experience below
Hiking the Plovdiv hills
There are few hills- landmarks of Plovdiv- Trimontium of the Old Town, Sahat Tepe (with its old Clock Tower and modern TV tower), Bunardzhik (with Alyosha monument) and Dzhendem tepe. The panoramic views from their peaks are really breathtaking!
Taking one day trips from Plovdiv
You can take a bus or rent a car, then you can go to many great places within 20 to 80 km around Plovdiv. Most of them are south of the city, in the beautiful Rhodopi mountain range- both historical and natural. Among them- Asenova krepost (a medieval fortress with a church), Bachkovo monastery- a large Orthodox monastery in a beautiful gorge, Wonderful Bridges- natural rocky bridges and tunnels in high mountain fir-spruce forest, and many more.
 If you are into nature then take this day trip from Bachkovo Monastery and the Red Wall Reserve below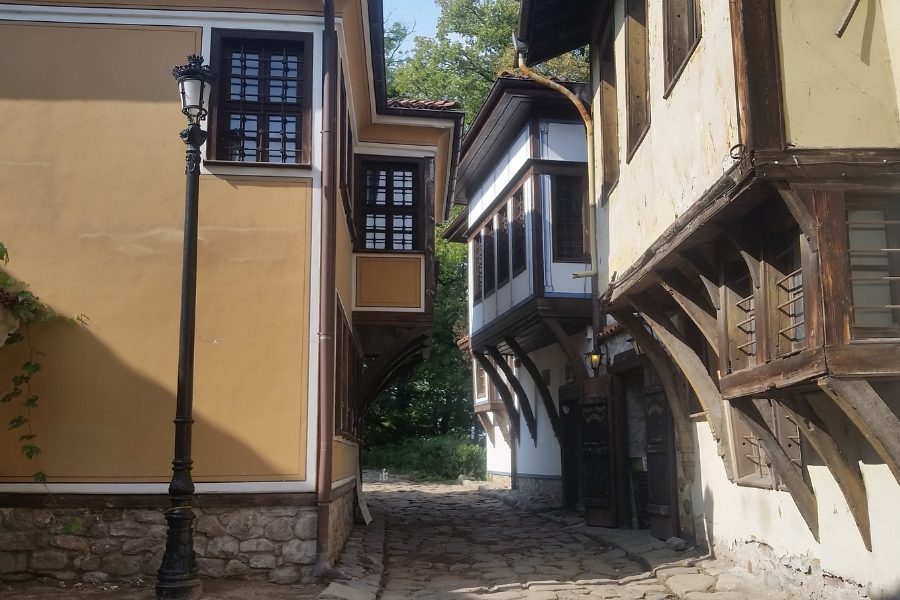 Plovdiv- European Capital of Culture for 2019
Maybe the best reason to visit Plovdiv in 2019 is the nomination of the city as European Capital of Culture. Next year will be very special. There is a rich program of events, planned for this year which you really should not miss- open-air shows, live concerts, exhibitions and many more. For more information see (here: http://plovdiv2019.eu/en).
 So, if you have ever thought to make a trip to the Balkans, look to Bulgaria! If you look to Bulgaria, aim at Plovdiv!
 Where to stay around Plovdiv?
A very beautiful and affordable place to stay for different kinds of accommodations, there are small inns, hotels and Air Bnb units to choose from. Check out the top reviewed places to stay here for information.
Hotel Jagerhof – a modern and comfortable stay with modern amenities, good service and located in the central business district
Hillhouse Plovdiv – a boutique inn close to the old town, nice amenities, service and hospitality to the modern interior
Ramada Plovdiv Trimontium – a classic style hotel in the heart of the city and priced affordably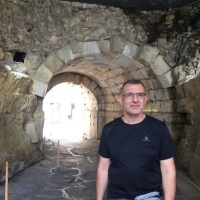 Guest post bio
KRASEN JELYAZKOV is a traveler from Bulgaria. He has visitedcountries in the Balkans, Middle East, Middle Asia, East and Southeast Asia.Currently he is living in China with his wife and travel mate Ying Ying and hischildren, and currently working as an English teacher. This year they started anew travel blog, called Journey beyond the Horizon. The main idea of the blogis to share and give valuable information about the geographical and historicalside of destinations, lands, and also to provide travel tips, related withexploratory type of travel. Along with the blog, they are planning longdistance on land route trips, such as crossing continents from west to east,from north to south, as well as many other, mainly off the beaten trackdestinations.
Here is Krasen's information:
Travel blog: www.journeybeyondhorizon.com
Facebook: www.facebook.com/journeybeyondhorizon
Twitter: www.twitter.com/JourneyBHorizon
Instagram: www.instagram.com/journeybeyondhorizon
Pinterest: www.pinterest.com/journeybeyondhorizon
Conclusion to visiting Plovdiv, Bulgaria
So now that your sold on visiting, here are some of the fantastic attractions, historic sites and landmarks to explore, go ahead and bookmark this post for what to do and see when you visit Plovdiv. If you enjoyed this post, please share this post on the social media channels below.
Disclosure – some of the links above are to affiliate sites that are either reviews or recommendations if you book helps to keep our site running at no additional cost to you. We appreciate your supporting our website meanwhile.