Best Food In Galicia & Northern Spain 
Hold on to your pantaloons, we're about to dive into some of the best food in Galicia and the northern Spain region! 
Sit back and enjoy the pictures, the culture, and my little anecdotes from a road trip exploring this wonderful part of the world like I was a mini Anthony Bourdain on a mission.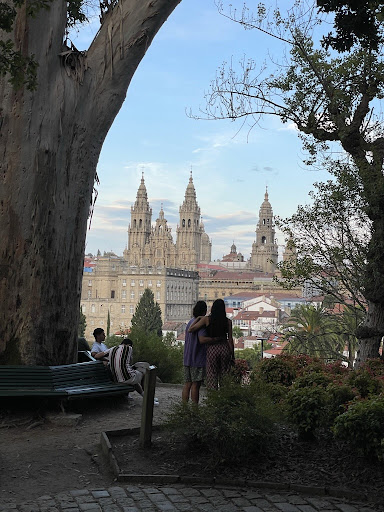 What Is Galicia Famous For?
Galicia, situated in the northwest corner of Spain, is a region that offers picturesque beauty, a captivating culture, and a thriving gastronomic scene. 
The landscape of Galicia is full of forested mountains, quaint little back roads that weave around hills, and spectacular rocky beaches – making it an ideal destination for road trips and people looking to escape the hustle and bustle of urban life. 
Fun Fact: It is also best known for the famous pilgrimage of El Camino de Santiago de Compostela, as well as being the birthplace of the 40 year dictator of Spain, Francisco Franco – eek!
There are plenty of things to keep the adventurous spirit alive in Galicia. Not only can you enjoy things like the hiking portions of the Camino de Santiago de Compostela, take trips to explore hidden fjord like inlets and coves, but you can also taste some exquisite wines nurtured on the slopes over generations, and gorge on some really funky cheeses! 
All in all, Galicia has proven itself to be one of Spain's most dynamic regions (seconded only by the Basque region) offering unforgettable experiences for those interested in gastronomic adventures.
Try these Delicious Food In Galicia & Northern Spain
Galicians celebrate their cultural heritage both in their rituals and festivals as well as the wonderful local delicacies. So let's dive into this list of traditional nom noms.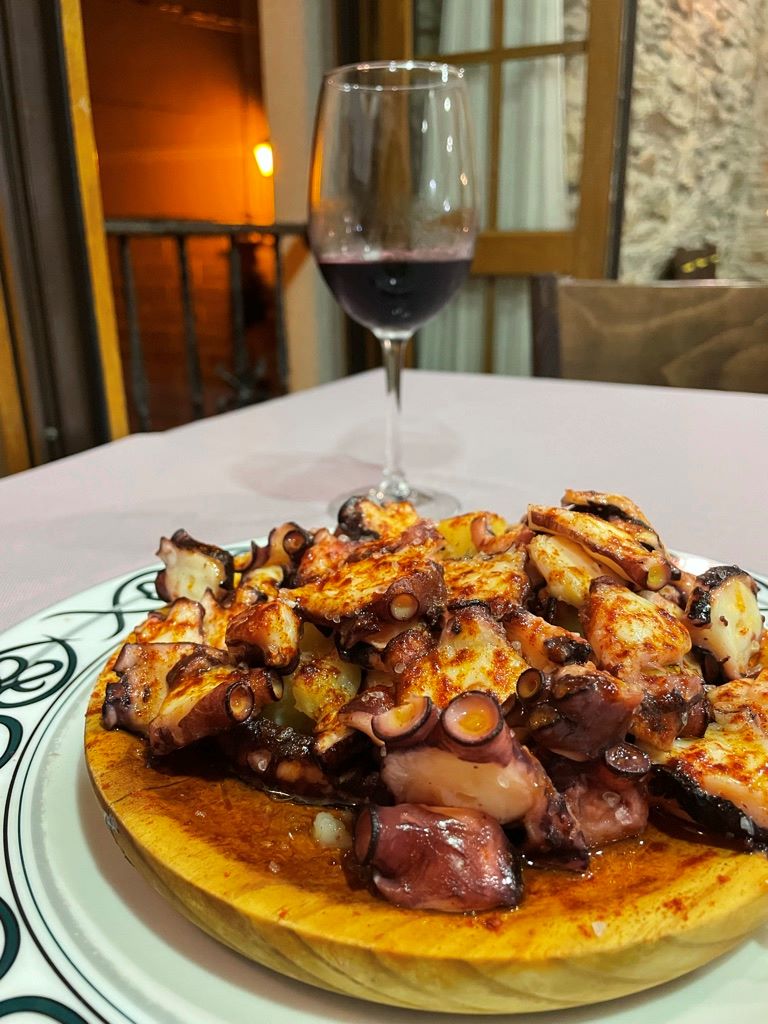 Pupo á la Gallega
Pulpo á la Gallega, otherwise known as octopus with paprika, is a traditional dish popular in the Galician region of Spain. It is most often prepared on special occasions or when friends and family gather together, which adds to its celebratory atmosphere. 
The octopus is oven-cooked to perfection in olive oil and served with a generous sprinkling of paprika for a unique flavor combination. What sets this specialty apart from other octopus dishes is that it remains incredibly tender even after it has been cooked.
Empanada gallega
When I think of empanadas, I think of Argentina and Latin America – certainly not Galicia. Think again! With its centuries-old roots, empanada gallega is a beloved traditional food of Galicia. 
This traditional dish features a delicious combination of delectable ingredients like succulent seafood (tuna, mixed fish), sweet bell peppers, and sometimes savory ham, all encased in a buttery and flaky dough. Additionally, it has been masterfully crafted over the years to become a tried-and-true favorite meal from this region. 
One thing I will say, having eaten my way through Latin American empanadas, these Empanada Gallegas are a whole lot bigger than their new world counterparts. More like a pie than a little empanada, I would say!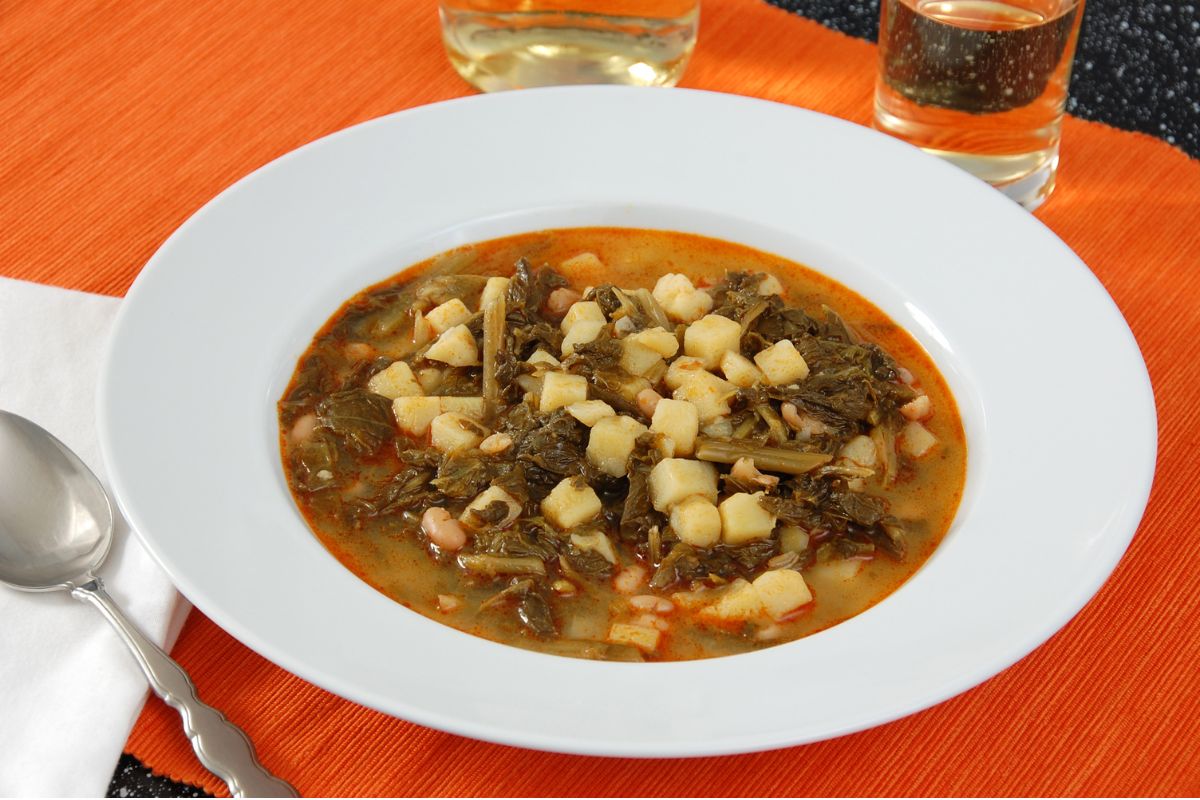 Caldo gallego
Caldo Gallego is a delicious stew originating from the traditional cuisine of Galicia, Spain – and is basically comfort food. 
This dish has many variations, but it typically includes chunky white beans and kale or collard greens in a garlicky ham and pork broth. Caldo Gallego can be served warm or at room temperature with a drizzle of olive oil and a sprinkle of paprika (Spanish love their paprika) to bring out the distinctive flavors. 
Fun Fact: Key ingredient that makes this caldo so tasty – pork lard from dried pork belly. My liver just jumped a beat as I write that!
It often includes pieces of cured sausage or jamón serrano, making it an intensely flavorful dish that will satisfy even the pickiest of foodies.
Lacón con grelos
The regional dish of Galicia, lacón con grelos, is the traditional meat and potatoes, with a side of bitter greens – NOM! 
Often made with pork shoulder or pork leg, potatoes and a generous portion of grelos – which are turnip-like greens that belong to the brassica family. 
This traditional dish pairs perfectly with Albariño or Ribeira Sacra for an immersive gastronomic trip to northwest Spain!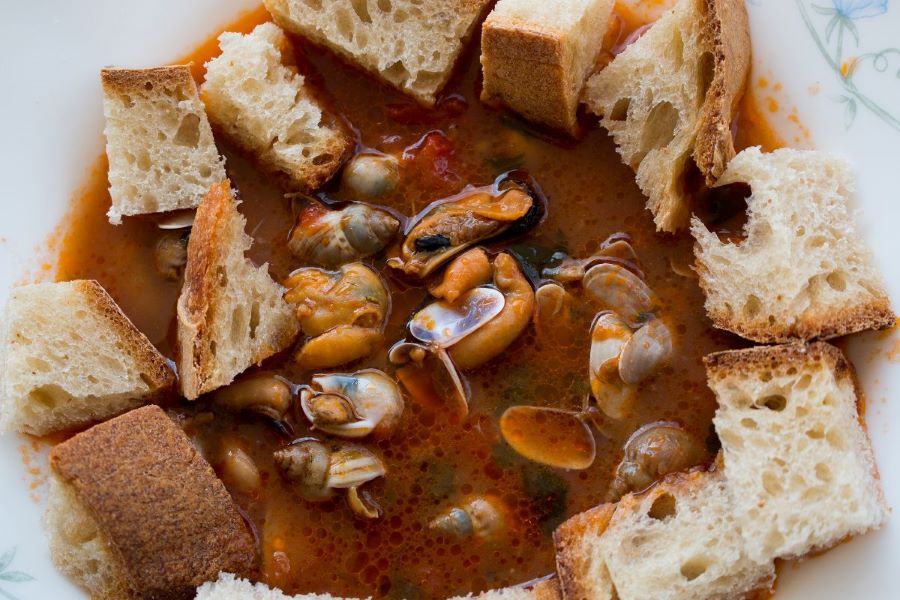 Mejillón de Galicia
This dish is composed of mussels cooked in white wine and served with thick slices of rustic Galician bread. Washed down with a glass of Albariño, this culinary experience will transport you straight to the coastal waters of beautiful Galicia. 
The combination of hearty ingredients and intense flavors ensures that Mejillón de Galicia remains one of the best gastronomic experiences around.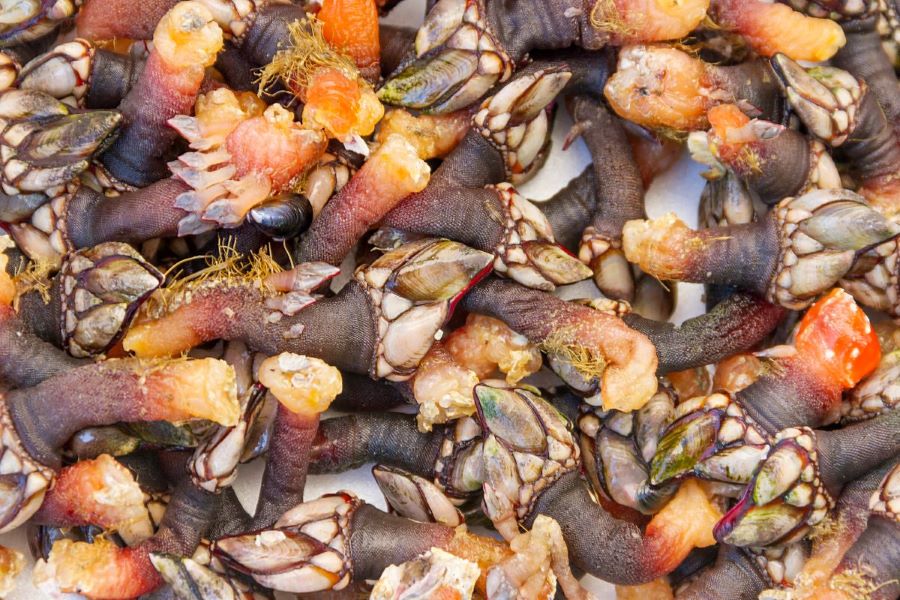 Percebes (Devil's Knuckles)
Percebes are known as "goose barnacles" in English, and they have been on the table of Galicians for centuries. 
They're harvested from the Atlantic coast by brave, expert fishermen in treacherous conditions at low tide; then, usually boiled or grilled and served with extra virgin olive oil and lime juice. 
This delicacy can be a bit intimidating for first-timers since it looks like nothing else you've seen – imagine a strange combination between lobster and octopus – but that's part of its charm! 
Fun Fact: They are also called the "Devil's Knuckles" because of the gnarly way they look – and I have to say, I agree!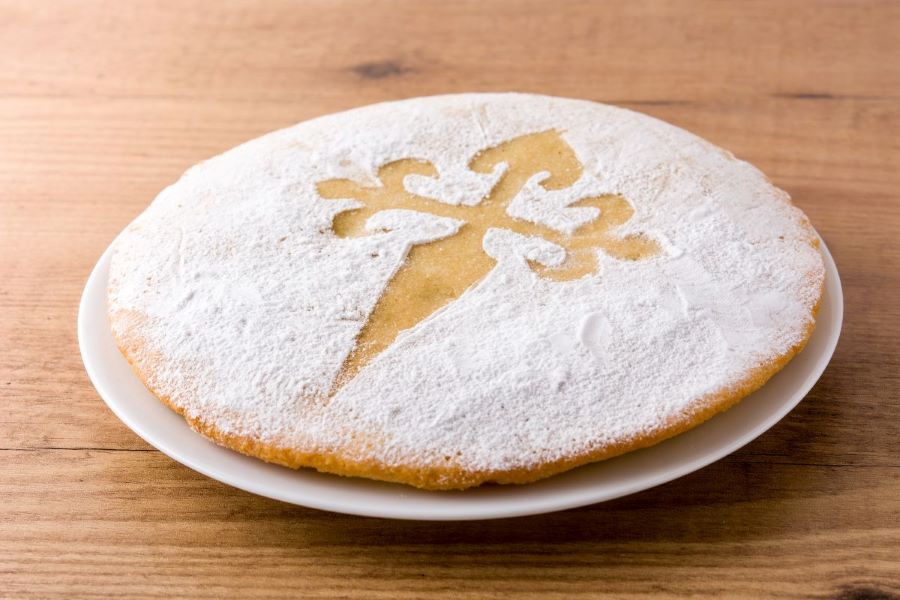 Tarta De Santiago
Tarta de Santiago is a traditional cake from the Spanish region of Galicia, it is also known as Galician almond cake. This deliciously moist and sugar-dusted dessert is popular with locals and visitors alike. 
The main ingredients are ground almonds, sugar, eggs, butter and a little bit of flour. Just be mindful where you buy your goods, as some bake shops make it with flour rather than almonds, and it's not the same!
It is usually decorated with an intricate design in powdered sugar to create the shape of a scallop shell or a cross, both representing the symbol of Saint James who was believed to have passed through Galicia during his travels. 
For centuries people around the world have been enjoying Tarta de Santiago – it truly is one of the best desserts that Galicia has to offer!
Galician Wine
There is one white wine that really stood out to me in my trip, and that wine is called Albariño. 
Albarino is from the Rias Baixas region of Galicia and it is gaining increasing popularity among those in search of high-quality whites. 
It is often described as zesty and fruity with notes of green apple and nuts, and it pairs extraordinary well with all of the traditional Galician dishes!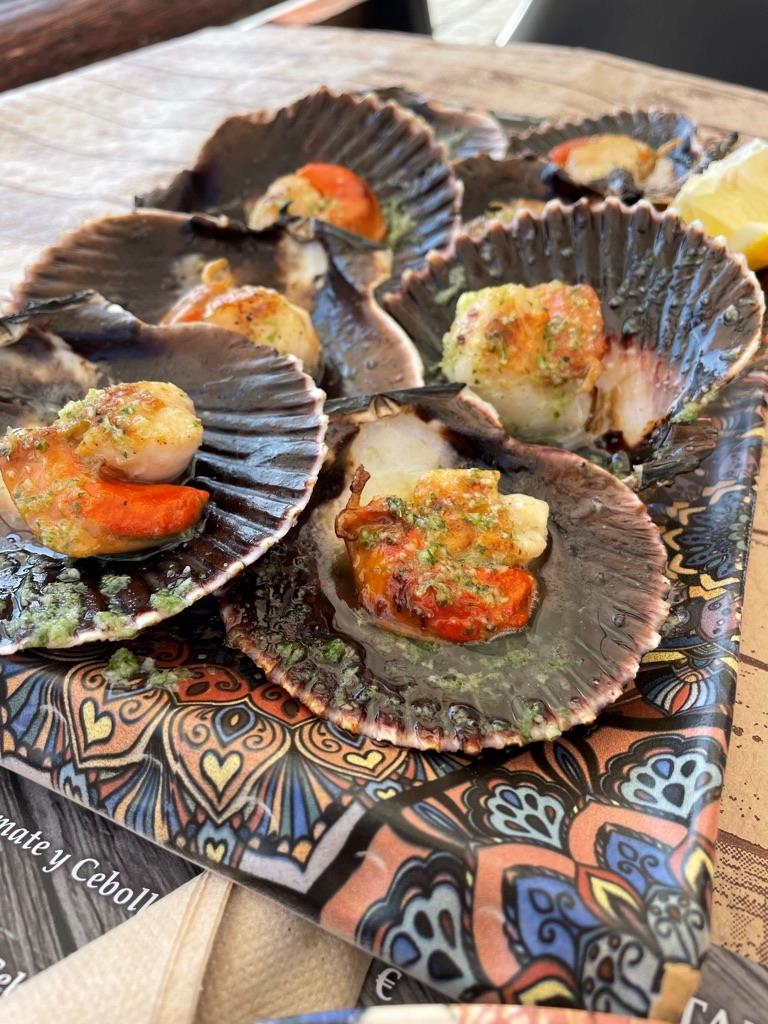 Closing: Best Food In Galicia And Northern Spain
Galicia, the most dynamic region of northern Spain, is a gastronomic powerhouse. With fresh seafood galore, it is no surprise that some of the finest seafood dishes in the world can be found within its traditional and modern restaurants alike. 
Signature items include succulent lobster marinated and cooked to perfection, paper-thin slices of octopus, and whole fried fish accompanied by parsley potatoes. 
Not to mention various regional delicacies stemming from Galicia's deep-rooted culinary history such as caldo gallego (a hearty soup), and lacón con grelos (smoked shoulder of pork with turnip leaves), and the entire list of nom noms outlined above!
If one thing is certain, it's that this region guarantees to satisfy even the most discerning palates!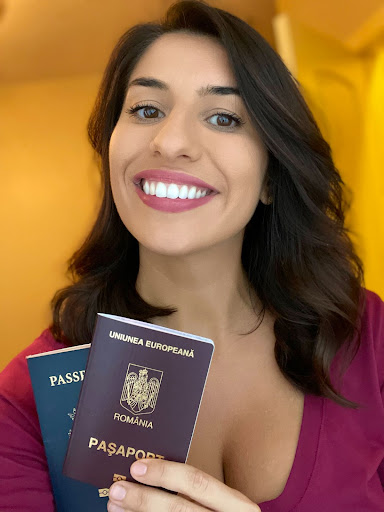 Author Bio: Mariana Barbuceanu, Road Trip EuroGuide
I'm Mariana, a full-time traveler, questioner of the word "should", and seeker of the simple joys in life. Beyond that, I love a well thought out itinerary, old stories from around the world, a strong espresso, and an even stronger Negroni!