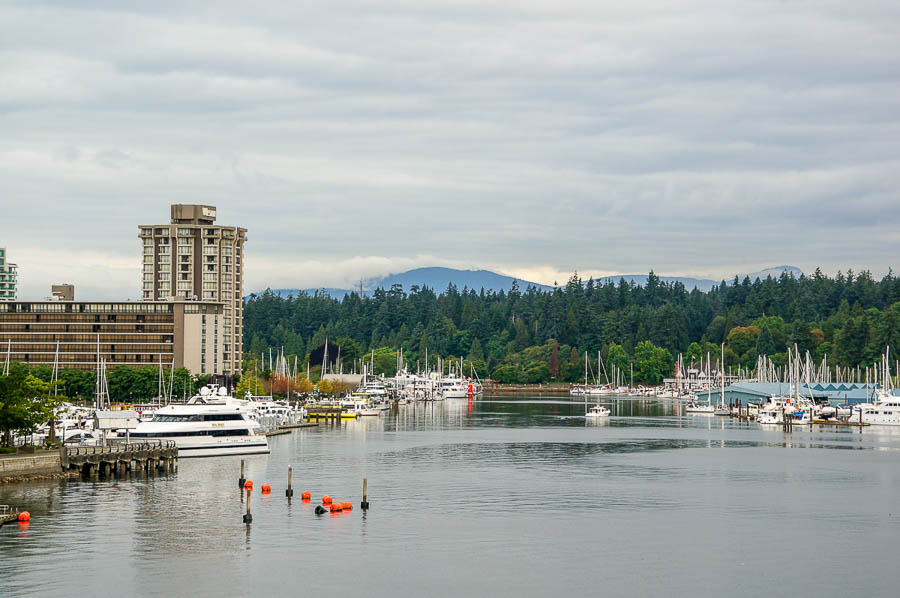 Top things to do in Vancouver, Canada
Guest post by Marcie of Marcie in Mommyland.
Vancouver, BC is one of my favorite cities. I'm fortunate that it's just a 2.5 hour drive from my home in Seattle, WA. We usually go in the summer and in the winter for Boxing Day. In fact, my oldest has spent every single birthday in Vancouver, BC. My family loves to shop along Robson Street, eat our fill of Chinese food in Richmond and enjoy the many attractions Vancouver has to offer. They also have cultural festivals and outdoor events almost every weekend. If your timeframe is short visiting the region, check out this two day Vancouver tour highlight tour for inspiration.
Here are a few of my top spots to see in Vancouver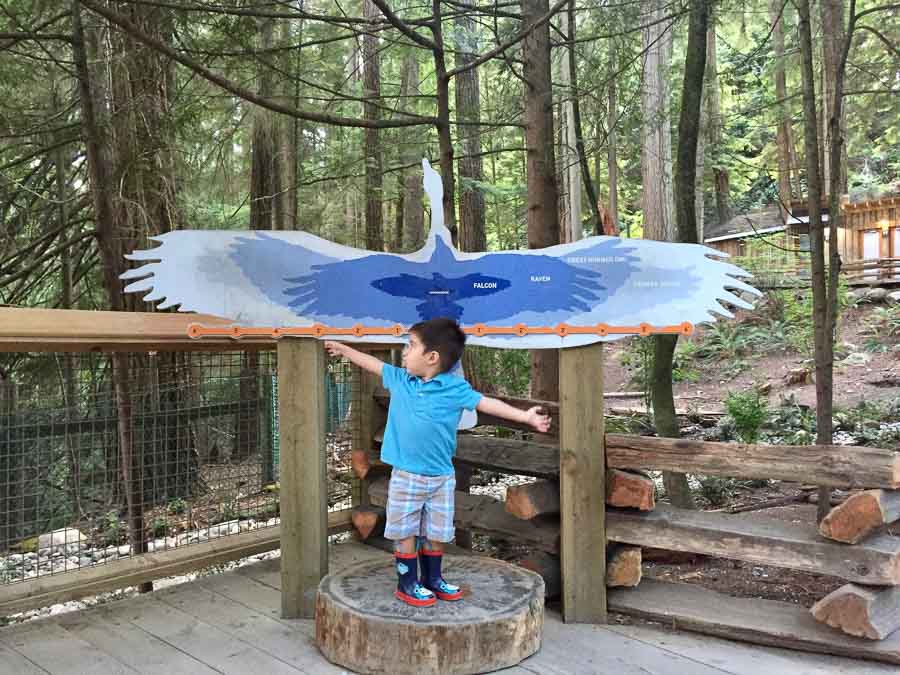 Capilano Suspension Bridge Park
If you only have time to do one thing in Vancouver, make it the Capilano Suspension Bridge Park. The bridge does swing a bit, mostly because tourists like to try to make it swing. But, it's so much more than a suspension bridge. The park offers First Nations totem poles, a Cliffwalk, a story center, guided tours and more. The Cliffwalk is a maze of bridges, stairs and platforms that winds guests through rainforest vegetation. Our favorite area is the Treetops Adventure. It's a series of 7 suspension bridges attached to 8 Douglas fir trees that are 250 years old and weigh 30 tons. If you enjoy outdoor adventures, you could easily spend an entire day exploring this park. My friends actually got engaged here many years ago!
Insider Tip: During the holiday season, they string up lights all over the park and offer hot cocoa for their Canyon Lights celebration.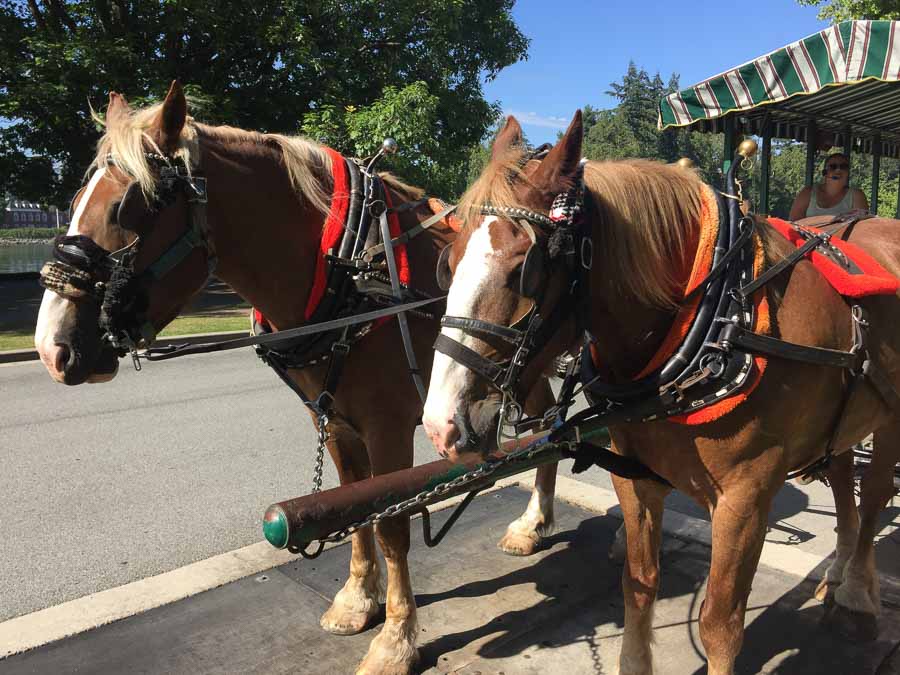 Stanley Park
Stanley Park is one of the most famous parks in Canada. At nearly 130 years old, it's undergone incredible transformations throughout the years. Now it's Vancouver's version of Central Park. Here you'll find Canada's largest aquarium, a rainforest, restaurants, a miniature train, a water park, beaches and more. This is where Vancouver's infamous Seawall resides. It's the ideal spot to Rollerblade, bike, jog and run with hallmark views of the city. If you don't have time to walk around, you can easily drive through the park and soak in many of the sights. With so many activities, it's no wonder it's one of Vancouver's largest attractions.
Insider Tip: I recommend taking a horse-drawn carriage ride around the park. The ride is slow, giving enough time to see a few of the sites. The guides give inside information and history about Stanley Park.
Harbor Cruises around Vancouver
Vancouver is located on the water, which provides an opportunity to admire the city from a boat. It's the best way to see unparalleled panoramic views of Vancouver. Keeping PNW weather in mind, boats have spacious open-air decks as well as inside seating. Our favorite thing to do is sit on the deck and watch seaplanes take-off and land.
Insider Tip: Opt for the one-hour cruise around Burrard Inlet, especially during summer months. You'll cruise past Stanley Park, cruise ship terminals and historic Gastown. It's also a great spot to see the spectacular city skyline and the breathtaking North Shore Mountains.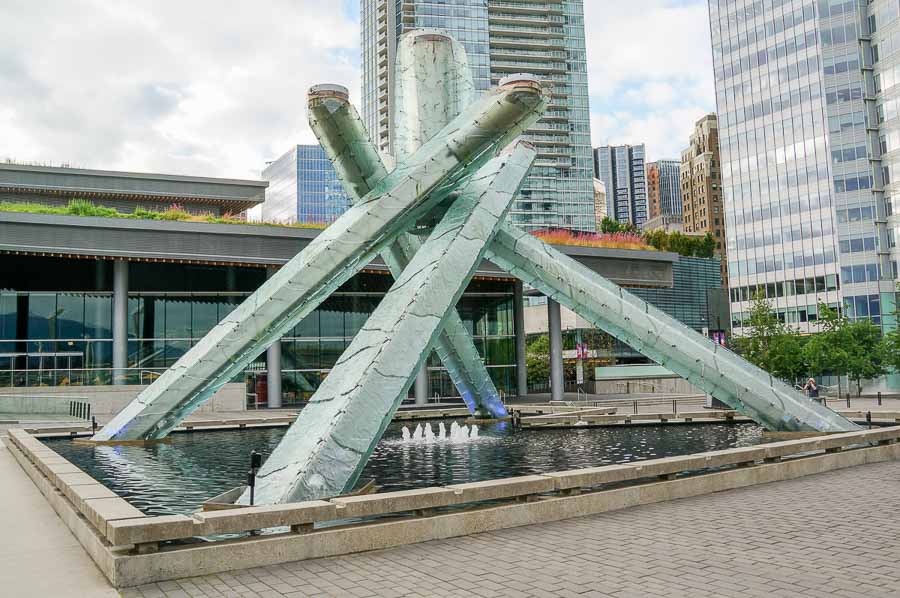 Vancouver Waterfront
Vancouver has a beautiful waterfront district. Seeing the 2010 Vancouver Olympic Cauldron is always a treat for us because we got to see it during the Olympics. After seeing the cauldron, head into the Vancouver Convention Centre to see the Olympic display featuring a full set of Olympic and Paralympic medals, provided by the International Olympic Committee. We also like to head to the Vancouver Lookout for 360 degree views of the water and Downtown Vancouver. There are several walking tours that meet up at the Vancouver Waterfront. If you have the stamina, you can rent a bike and bike around the waterfront and Stanley Park.
Insider Tip: Grab coffee and drink it near the Olympic Cauldron. From there you can watch boats, sea planes and cruise ships.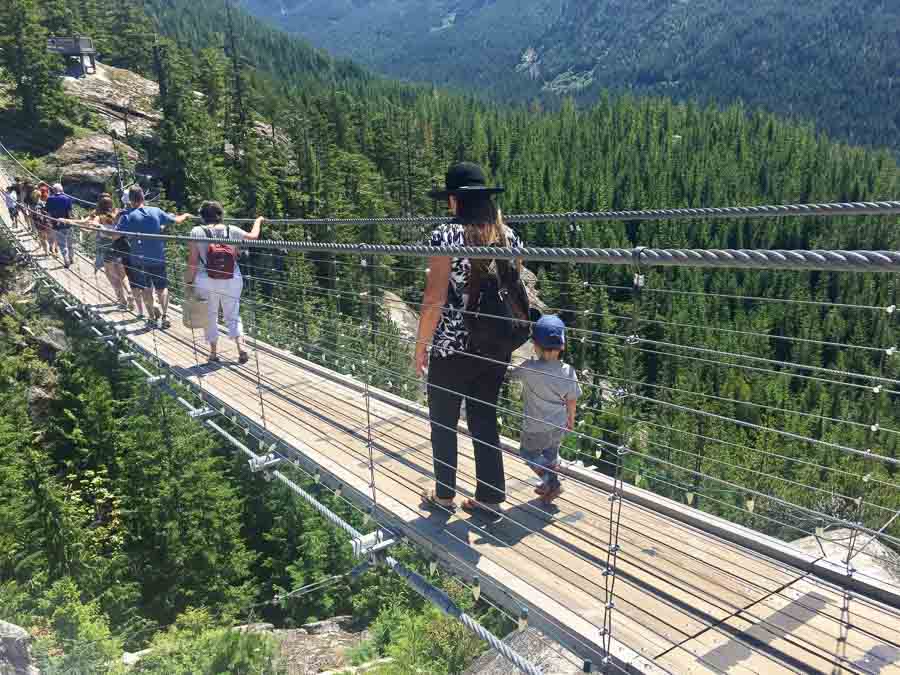 Sea to Sky gondola
This attraction is technically in Squamish, BC (about 40 minutes away from Vancouver) but it's worth the drive. For one thing, the Sea to Sky highway offers some of the most breathtaking views of the Pacific Northwest. However, the view of Howe Sound from the Sea to Sky Gondola is unbeatable. The gondola ride takes about 10 minutes. At the top, you can walk across a suspension bridge to another view point. Sea to Sky staff members are positioned to take photos of guests on the bridge. There are also several walking trails. They have a small café at the base of the mountain and a full restaurant at the top with a large outdoor deck. If you will be in British Columbia for an extended stay, their annual pass is your best bet.
Insider Tip: If you are a yogi, they offer mountain top yoga!
I hope you will enjoy Vancouver, BC as much as my family does.
Check out Marcie's Social Media platforms at Mommyland
Thanks for visiting today and checking out this post on Fun things to do in Vancouver, if you enjoyed the images and post, could you please share it with any of the social media buttons located around the post.
If you like what you see, come and check out my other social media channels for more updates, including Instagram, Pinterest and Twitter
Disclosure – There are affiliates links on this posts which provide a small commission to support this site at no extra cost to you. Thank you for reading, and happy travels.