Fun Things to Do in Vancouver: Exploring the Vibrant City and Beyond
Vancouver, BC is one of my favorite cities. I'm fortunate that it's just a 2.5 hour drive from my home in Seattle, WA. We usually go in the summer and in the winter for Boxing Day. In fact, my oldest has spent every single birthday in Vancouver, BC. My family loves to shop along Robson Street, eat our fill of Chinese food in Richmond and enjoy the many attractions Vancouver has to offer. They also have cultural festivals and outdoor events almost every weekend. If your timeframe is short visiting the region, check out this two day Vancouver tour or this three days in Vancouver highlight tour for inspiration.
Nestled between the stunning Coast Mountains and the sparkling waters of the Pacific Ocean, Vancouver beckons travelers with its captivating blend of urban charm and natural beauty. Known for its cosmopolitan vibe, diverse neighborhoods, and abundance of outdoor activities, this Canadian gem offers a myriad of things to see and do. From exploring lush parks and gardens to indulging in world-class dining and shopping, Vancouver promises an unforgettable experience for every visitor. Whether you're seeking adventure in the great outdoors, immersing yourself in the local arts and culture scene, or simply strolling along the picturesque waterfront, Vancouver presents a wealth of opportunities that will leave you captivated and eager to explore more. So, lace up your walking shoes, pack your camera, and get ready to embark on a journey through the endless delights and unique things to do in Vancouver and all the unique things to do in Vancouver and fun adventures that await in this vibrant city.
Weather and best time to visit Vancouver
Vancouver experiences a mild and temperate climate, characterized by relatively warm summers and mild winters. Here's an overview of the weather and the best time to visit Vancouver:
Summer (June to August): Summer is the peak tourist season in Vancouver, with average temperatures ranging from the mid-60s to low 70s Fahrenheit (around 15-23 degrees Celsius). It is the ideal time to explore the city's outdoor attractions, such as Stanley Park, visit nearby beaches, and enjoy outdoor festivals and events. However, summers can be busy, and hotel rates may be higher. Make sure to book accommodations and popular attractions in advance.
Fall (September to November): Fall brings cooler temperatures and vibrant autumn colors to Vancouver. Average temperatures range from the 50s to 60s Fahrenheit (around 10-20 degrees Celsius). This season offers a pleasant climate for outdoor activities like hiking, exploring gardens, and visiting nearby wineries. September and October are particularly beautiful with the changing foliage. It is also a quieter time with fewer crowds.
Winter (December to February): Winters in Vancouver are mild compared to other parts of Canada. Average temperatures range from the mid-30s to mid-40s Fahrenheit (around 2-7 degrees Celsius). While rainfall increases during this season, snowfall is rare in the city itself. Winter is a great time to enjoy indoor attractions, cultural events, and explore Vancouver's diverse culinary scene. Nearby mountains, such as Grouse Mountain and Cypress Mountain, offer opportunities for skiing and snowboarding.
Spring (March to May): Spring in Vancouver brings milder temperatures and blossoming cherry trees. Average temperatures range from the mid-40s to mid-60s Fahrenheit (around 7-18 degrees Celsius). It's an excellent time to witness the city's stunning gardens and parks come to life. Cherry blossom festivals, like the one in Stanley Park, are popular during this season. Spring also offers quieter streets and more affordable accommodation options compared to summer.
It's important to note that Vancouver experiences a moderate amount of rainfall throughout the year, so it's advisable to carry a waterproof jacket or umbrella regardless of the season. The city's proximity to the Pacific Ocean also brings a moderate level of humidity.
The best time to visit Vancouver depends on your preferences. If you enjoy outdoor activities and festivals, summer is the prime time. If you prefer milder weather and fewer crowds, spring and fall are ideal. Winter offers unique experiences for those interested in indoor attractions and winter sports.
No matter the season, Vancouver's natural beauty and vibrant cityscape offer a captivating experience year-round. Plan accordingly, pack appropriate clothing, and get ready to explore this dynamic and picturesque destination on Canada's west coast.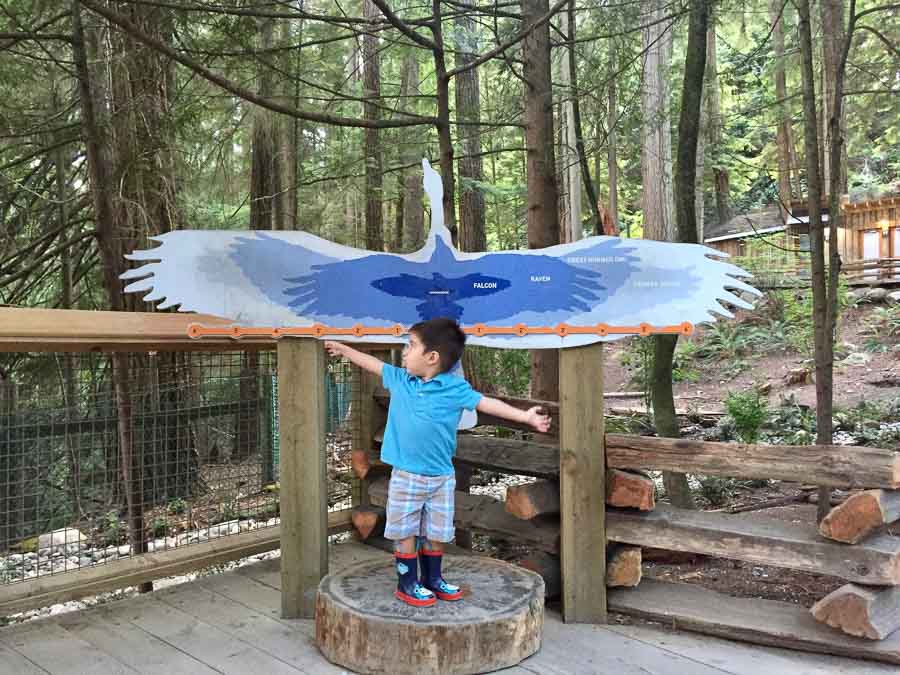 Uncover the Best Things to Do in Vancouver: A Fusion of Adventure, Culture, and Natural Beauty!
Capilano Suspension Bridge Park
If you only have time to do one thing in Vancouver, make it the Capilano Suspension Bridge Park. The bridge does swing a bit, mostly because tourists like to try to make it swing. But, it's so much more than a suspension bridge. The park offers First Nations totem poles, a Cliffwalk, a story center, guided tours and more. The Cliffwalk is a maze of bridges, stairs and platforms that winds guests through rainforest vegetation. Our favorite area is the Treetops Adventure. It's a series of 7 suspension bridges attached to 8 Douglas fir trees that are 250 years old and weigh 30 tons. If you enjoy outdoor adventures, you could easily spend an entire day exploring this park. My friends actually got engaged here many years ago!
Insider Tip: During the holiday season, they string up lights all over the park and offer hot cocoa for their Canyon Lights celebration.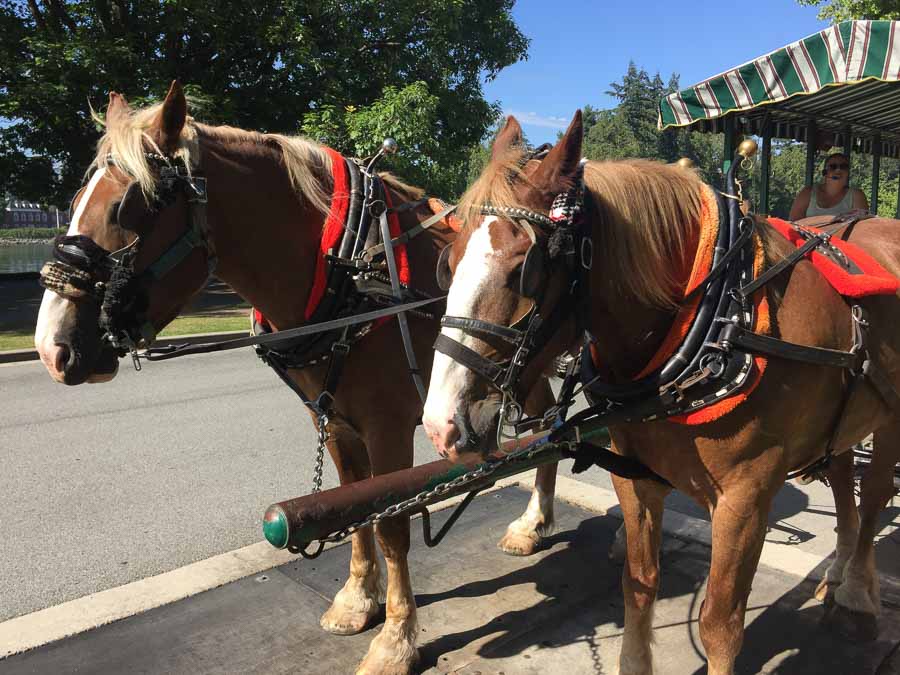 Stanley Park
Stanley Park is one of the most famous parks in Canada. At nearly 130 years old, it's undergone incredible transformations throughout the years. Now it's Vancouver's version of Central Park. Here you'll find Canada's largest aquarium, a rainforest, restaurants, a miniature train, a water park, beaches and more. This is where Vancouver's infamous Seawall resides. It's the ideal spot to Rollerblade, bike, jog and run with hallmark views of the city. If you don't have time to walk around, you can easily drive through the park and soak in many of the sights. With so many activities, it's no wonder it's one of Vancouver's largest attractions.
Insider Tip: I recommend taking a horse-drawn carriage ride around the park. The ride is slow, giving enough time to see a few of the sites. The guides give inside information and history about Stanley Park.
Harbor Cruises around Vancouver
Vancouver is located on the water, which provides an opportunity to admire the city from a boat. It's the best way to see unparalleled panoramic views of Vancouver. Keeping PNW weather in mind, boats have spacious open-air decks as well as inside seating. Our favorite thing to do is sit on the deck and watch seaplanes take-off and land.
Insider Tip: Opt for the one-hour cruise around Burrard Inlet, especially during summer months. You'll cruise past Stanley Park, cruise ship terminals and historic Gastown. It's also a great spot to see the spectacular city skyline and the breathtaking North Shore Mountains.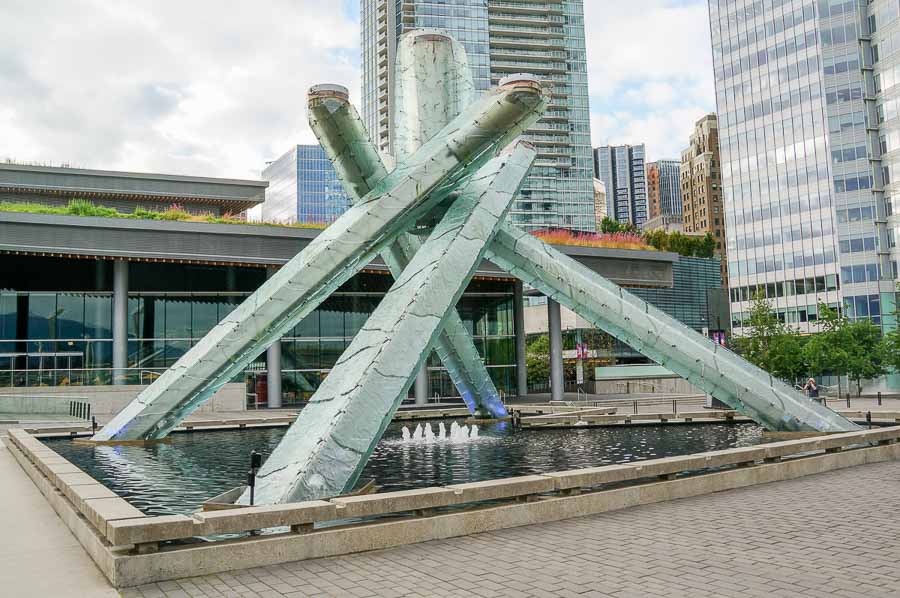 Vancouver Waterfront
Vancouver has a beautiful waterfront district. Seeing the 2010 Vancouver Olympic Cauldron is always a treat for us because we got to see it during the Olympics. After seeing the cauldron, head into the Vancouver Convention Centre to see the Olympic display featuring a full set of Olympic and Paralympic medals, provided by the International Olympic Committee. We also like to head to the Vancouver Lookout for 360 degree views of the water and Downtown Vancouver. There are several walking tours that meet up at the Vancouver Waterfront. If you have the stamina, you can rent a bike and bike around the waterfront and Stanley Park.
Insider Tip: Grab coffee and drink it near the Olympic Cauldron. From there you can watch boats, sea planes and cruise ships.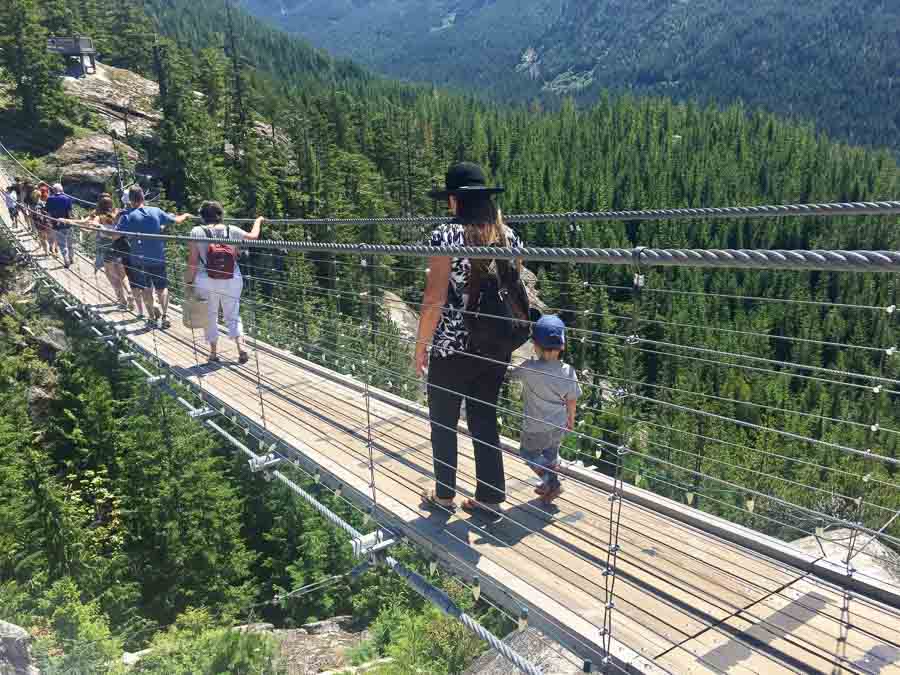 Sea to Sky gondola
This attraction is technically in Squamish, BC (about 40 minutes away from Vancouver) but it's worth the drive. For one thing, the Sea to Sky highway offers some of the most breathtaking views of the Pacific Northwest. However, the view of Howe Sound from the Sea to Sky Gondola is unbeatable. The gondola ride takes about 10 minutes. At the top, you can walk across a suspension bridge to another view point. Sea to Sky staff members are positioned to take photos of guests on the bridge. There are also several walking trails. They have a small café at the base of the mountain and a full restaurant at the top with a large outdoor deck. If you will be in British Columbia for an extended stay, their annual pass is your best bet.
I hope you will enjoy Vancouver, BC as much as my family does.
Insider Tip: If you are a yogi, they offer mountain top yoga!
How to get around Vancouver
Getting around Vancouver is easy and convenient, thanks to its efficient transportation system. Here are the main modes of transportation you can use to navigate the city:
SkyTrain: Vancouver's SkyTrain is a rapid transit system that connects various parts of the city and surrounding suburbs. It operates on three lines: Expo Line, Millennium Line, and Canada Line. The SkyTrain is an efficient way to travel between downtown, major attractions, and residential areas.
Bus: TransLink operates an extensive bus network that covers Vancouver and the surrounding regions. Buses are a convenient mode of transportation for reaching neighborhoods and destinations not served by the SkyTrain. TransLink provides detailed schedules and route maps to help you plan your journey.
SeaBus: The SeaBus is a passenger ferry that connects downtown Vancouver with the North Shore, including the communities of North Vancouver and Lonsdale Quay. Enjoy a scenic ride across the Burrard Inlet while taking in breathtaking views of the city skyline.
Canada Line: The Canada Line is a rapid transit line that connects downtown Vancouver with Vancouver International Airport (YVR) and the city of Richmond. It provides a convenient and efficient way to travel between the airport and downtown.
Aquabus and False Creek Ferries: If you're looking to explore Vancouver's waterfront areas, the Aquabus and False Creek Ferries are a fun and scenic option. These passenger ferries operate along False Creek, connecting popular destinations like Granville Island, Yaletown, and Science World.
Cycling: Vancouver is renowned for its cycling-friendly infrastructure and dedicated bike lanes. You can rent a bike from various rental shops or make use of the Mobi bike share program to explore the city on two wheels.
Car and Ride-Sharing: Renting a car or using ride-sharing services like Uber and Lyft are additional options for getting around Vancouver. However, be aware of traffic congestion and parking availability, especially in the downtown area.
Vancouver's transportation system operates on a fare system, so it's recommended to obtain a Compass Card for seamless travel across various modes of transportation. Additionally, consider using mobile apps or transit websites to access real-time information, plan your routes, and check for any service updates.
With its well-connected transportation network, navigating Vancouver is a breeze, allowing you to effortlessly explore the city's vibrant neighborhoods, stunning parks, and cultural attractions. Choose the mode of transportation that suits your needs and embark on an adventure to discover the best of Vancouver's charm and beauty.
More inside tips to visiting Vancouver
More Inside Tips for Visiting Vancouver
Explore Neighborhoods: Vancouver is a city of diverse neighborhoods, each with its own unique charm and character. Take the time to explore areas like Gastown, Granville Island, and Commercial Drive, where you'll find a vibrant mix of shops, restaurants, and cultural hotspots. Don't limit yourself to downtown; venture beyond to discover hidden gems and experience the local flavors.
Public Transportation: Vancouver has an excellent public transportation system, including buses, SkyTrain, and SeaBus. Consider getting a Compass Card, which allows for convenient travel across different modes of transport. Public transit is not only efficient but also offers a chance to admire the city's scenic views while getting around.
Embrace the Outdoors: Vancouver is renowned for its natural beauty, so take advantage of the city's numerous outdoor activities. Rent a bike and explore the scenic seawall, hike in nearby mountains like Grouse or Cypress, or spend a day at one of the stunning local parks, such as Stanley Park or Queen Elizabeth Park.
Rainy Day Plans: Vancouver's temperate climate means rain is not uncommon, especially during certain seasons. Be prepared by packing a waterproof jacket and planning indoor activities for rainy days. Visit museums like the Museum of Vancouver or the Vancouver Art Gallery, catch a show at one of the city's theaters, or explore the fascinating exhibits at Science World.
Sample Local Cuisine: Vancouver is a food lover's paradise, offering a diverse culinary scene influenced by its multicultural population. Don't miss the opportunity to try local specialties like Pacific Northwest seafood, Asian fusion cuisine, or delicious food truck offerings. Visit neighborhoods like Richmond for authentic Asian cuisine or head to Yaletown for trendy dining experiences.
Take Advantage of Free Attractions: Vancouver has several free attractions and activities that can help stretch your budget. Visit the iconic Vancouver Public Library, stroll through the historic streets of Gastown, or explore the beautiful UBC Botanical Garden. Additionally, some museums and galleries offer free admission on certain days or during specific hours.
Plan for Outdoor Festivals: Vancouver hosts a variety of outdoor festivals throughout the year, showcasing music, art, food, and cultural celebrations. Check the event calendar to see if any festivals align with your visit, and plan to attend for an immersive local experience.
Respect the Environment: Vancouver takes pride in its eco-friendly initiatives, so be mindful of sustainability during your visit. Dispose of waste properly, use reusable water bottles, and consider choosing eco-friendly transportation options whenever possible.
By following these inside tips, you'll be well-prepared to explore and experience the best of what Vancouver has to offer. Enjoy your time in this vibrant city, and let the natural beauty and welcoming atmosphere create lasting memories.
Guest Post Bio and media channels
Guest post by Marcie of Marcie in Mommyland.
Check out Marcie's Social Media platforms at Mommyland
Conclusion of fun things to do in Vancouver
From the stunning vistas of Stanley Park to the lively streets of Granville Island, Vancouver offers a wealth of unforgettable experiences that cater to all interests. Whether you're seeking outdoor adventures, cultural immersion, culinary delights, or simply a stroll through the vibrant neighborhoods, this city has it all. With its picturesque surroundings, diverse attractions, and friendly atmosphere, Vancouver leaves visitors with memories that last a lifetime. So, dive into the beauty of nature, delve into the local culture, and embrace the spirit of adventure as you explore the best things to do in Vancouver. Get ready to create cherished moments and fall in love with this dynamic city on Canada's west coast.
Thanks for visiting today and checking out this post on Fun things to do in Vancouver, if you enjoyed the images and post, could you please share it with any of the social media buttons located around the post.
If you like what you see, come and check out my other social media channels for more updates, including Instagram, Pinterest and Twitter
Disclosure – There are affiliates links on this posts which provide a small commission to support this site at no extra cost to you. Thank you for reading, and happy travels.