10 Incredible great walks in New Zealand
New Zealand is a magical place, full of the most beautiful nature and scenery you can imagine. Monumental mountains, active volcanoes, tranquil fiords, the largest lakes, golden beaches and scenic coastlines, the land of the long white cloud has it all.
There are plenty of ways to experience all this country has to offer, however the best way by far is with hiking. When it comes to hiking, New Zealand is quite literally a mecca. Across the entire country there are hundreds of trails and tracks to try and, the best part is, there is a trip to suit every type of hiker. You'll find short walks, day hikes, multi-day hikes and even a four month thru hike.
With so many hiking trails it can be hard to choose the right hike, especially if you're short on time. Fortunately, with the help of this guide, you'll be able to find your next trail in no time. I will be sharing with you 10 of the best hiking spots in New Zealand as well as the hikes you'll find there. So, let's get started straight away!
Tongariro National Park
Tongariro National Park is a great hiking spot if you want to experience some of New Zealand's incredible volcanic landscapes. The National Park is a UNESCO Dual World Heritage Area for both its outstanding volcanic beauty and its cultural significance.
The National Park has many hiking tracks to try out which include short walks, day hikes and multi-day trips. Three hikes that are particular highlights are the Tongariro Alpine Crossing, Tongariro Northern Circuit and Round the Mountain Track.
The Tongariro Alpine Crossing takes you on a journey past the active volcanoes of the National Park. This has commonly been referred to as New Zealand's best one day hike because of its amazing scenery.
The Tongariro Northern Circuit is another track that gives you access to the volcanic landscapes; however, this is a 3–4-day hiking trip. Another great multi-day hike is the Round the Mountain Track. This is a more remote hike than the other two, which takes you round Mount Ruapehu in 4-6 days.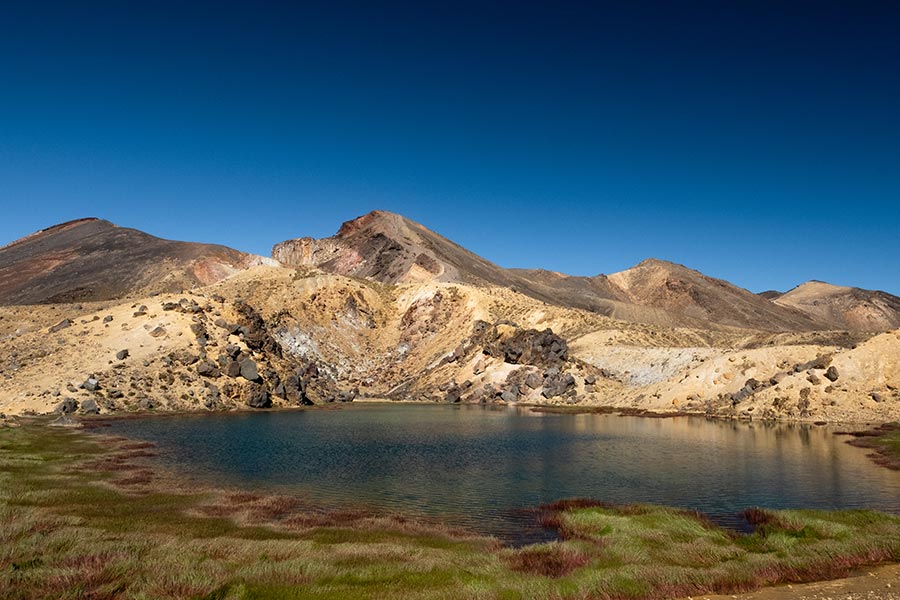 Mount Aspiring National Park
Located on New Zealand's South Island, Mount Aspiring National Park is another top hiking spot. This National Park is full of interesting trails and tracks to suit every level of hiker, especially those that enjoy a good overnight hike.
Blue Pools Track is a great short walk suitable for most abilities. With this walk you will hike through native forests to the unbelievably crystal-clear glacial waters of Blue Pools. If, however, you like longer day hikes, I'd recommend the Rob Roy Track. With this day hike you can expect to see glaciers, waterfalls and beautiful alpine landscapes.
Mount Aspiring National Park has plenty of overnight and multi-day hiking trips to keep you busy as well. Brewster Track and Liverpool Track are both interesting overnight hikes which give you the opportunity to stay overnight in an alpine hut. For a multi-day trip, try The Routeburn Track or Gillespie Pass Circuit, these both take you deep into the National Park's backcountry.
Aoraki/Mount Cook National Park
Aoraki/Mount Cook National Park is a dream destination for anyone who loves mountains. The National Park is home to many peaks which are part of the Southern Alps mountain range, the most notable is Aoraki/Mount Cook which is New Zealand's tallest mountain.
The National Park is a great place for mountaineering as there are many peaks to climb, it's worth noting this does require specialist skills. There are however many days and overnight hikes for those looking to experience the beautiful alpine landscapes without climbing to the top of a mountain.
The Hooker Valley Track is an easy-going hike which will take about half a day to complete. This hike takes you through the Hooker Valley, past glaciers, snow tipped mountains and roaring rivers. The hike ends at Hooker Lake where the views of Aoraki/Mount Cook are spectacular.
Other great hikes in the area are the Sealy Tarns Track and Mueller Hut Route. The Sealy Tarns Track is a day hike that takes you high up the Sealy Tarns giving you a different perspective of the surrounding scenery. The Mueller Hut Route continues on from the Sealy Tarns, taking you to Mueller Hut at almost 1800 metres. You can stay overnight at the hut and travel back the following day.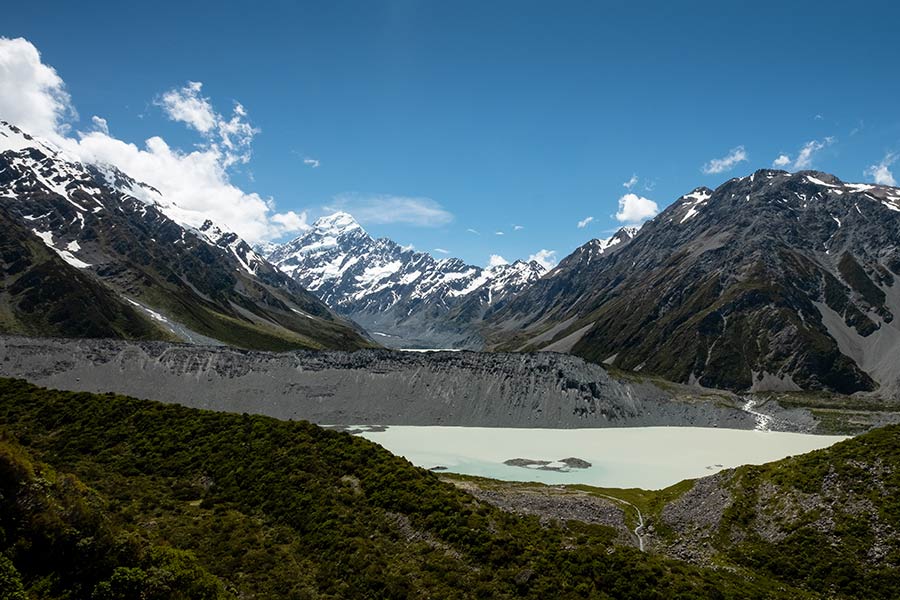 Egmont National Park
Egmont National Park is another hiking spot to check out if you want to see some more of the North Island volcanoes. Mount Taranaki is the perfectly formed volcano in the area and is the highlight of many hikes in the region.
The Pouakai Circuit and Pouakai Crossing are both 'must hike' tracks in the area. The Pouakai Circuit is a 2–3-day trip and the Pouakai Crossing is the day hike equivalent. During both hikes you will get to experience stunning views of Mount Taranaki and the surrounding rugged landscapes.
If you have ever wondered what it might be like to hike to the top of a volcano then you're in luck, as with the Mount Taranaki Summit Track you can do exactly that. This is an advanced track which takes anywhere from 8-10 hours to complete, so make sure to set off early. All your hard work will be worth it once you reach the summit of the volcano.
Fiordland National Park
As you may be able to guess, there is a somewhat running theme going on. The best hiking spots are generally found within the National Parks as this is where the best scenery can be found. Fiordland National Park is no different, in fact it's home to arguably some of the most breath-taking scenery in the country.
Three of New Zealand's ten Great Walks can be found here, the Milford Track, Kepler Track and Routeburn Track. The Routeburn travels through both Mount Aspiring and Fiordland National Park so there's lots to see. All three tracks pass through stunning alpine areas which is why they are among New Zealand's most popular hiking tracks.
There are so many options when it comes to hiking trails in Fiordland National Park, however there are a few tracks you definitely won't want to miss. Both the Gertrude Saddle Route and the Lake Marian Track are day hikes which give access to the incredible Fiordland views. If you want to try out more great multi-day hikes, check out the Hollyford Track or Hump Ridge Track.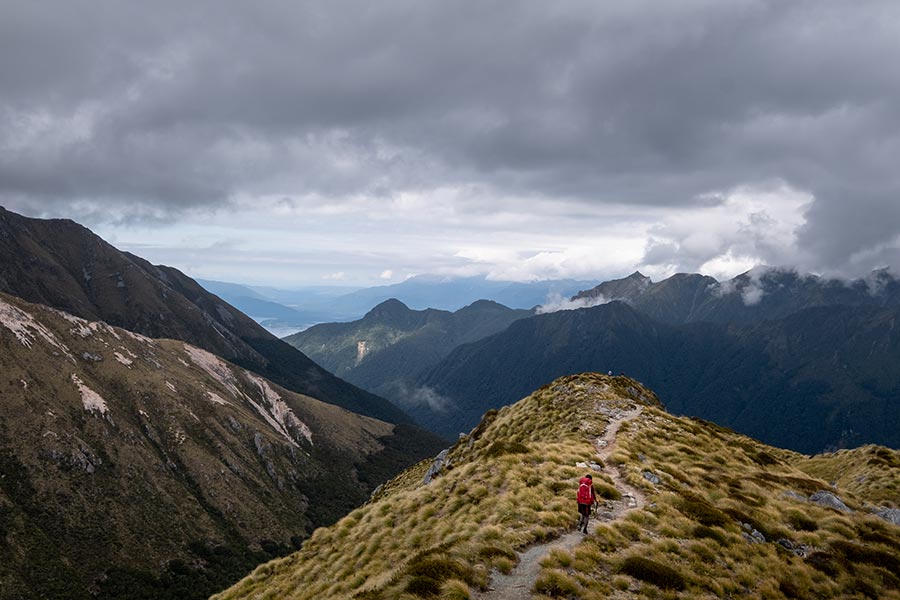 Nelson Lakes National Park
Nelson Lakes National Park is another great place for hikes on the South Island. The National Park has plenty of beautiful landscapes to explore, including glacial lakes, alpine peaks and untamed forests.
There are a few short walks and day hikes near Lake Rotoiti that you should try out. The Lake Rotoiti West Bay Walks are some of the most popular among hikers and tourists. There are also a few at Kerr Bay to try if you have the time.
If you want to venture a little further afield there are some really impressive overnight and multi-day hikes to try. First of all, there are a few different routes and tracks heading towards Angelus Hut and campsite which sits next to Angelus Lake. The hut is situated in an unbelievably beautiful area, surrounded by tall mountain peaks.
If you want to experience more of the National Park, try the Travers-Sabine Circuit which is a 4–7-day advanced hiking track. The track will allow you to venture deep into the mountains and forests of Nelson Lakes National Park for a backcountry experience you won't forget.
Kahurangi National Park
Kahurangi National Park is New Zealand's second largest National Park which makes it a perfect hiking spot. This place is an untamed wilderness full of diverse nature and wildlife. There are over 30 hiking tracks and trails in the area, these range from 1-hour short walks all the way to the toughest 9-day expeditions.
The most popular hiking trail by far in the National Park is The Heaphy Track. This is another member of the New Zealand Great Walks which means it is truly a world-class hiking track.
Throughout this 4–6-day hike you will be treated to the varied nature on offer. You'll start your trip in dense native forests before making your way across vast tussock clearings. As you continue, you'll notice the scenery starts to change with lots more tropical plants such as palm trees. The final section of the track takes you on a journey along the West Coast with the roaring Tasman Sea to your right.
If you would like to learn more about this Great Walk, check out this great article here that will give you the complete rundown.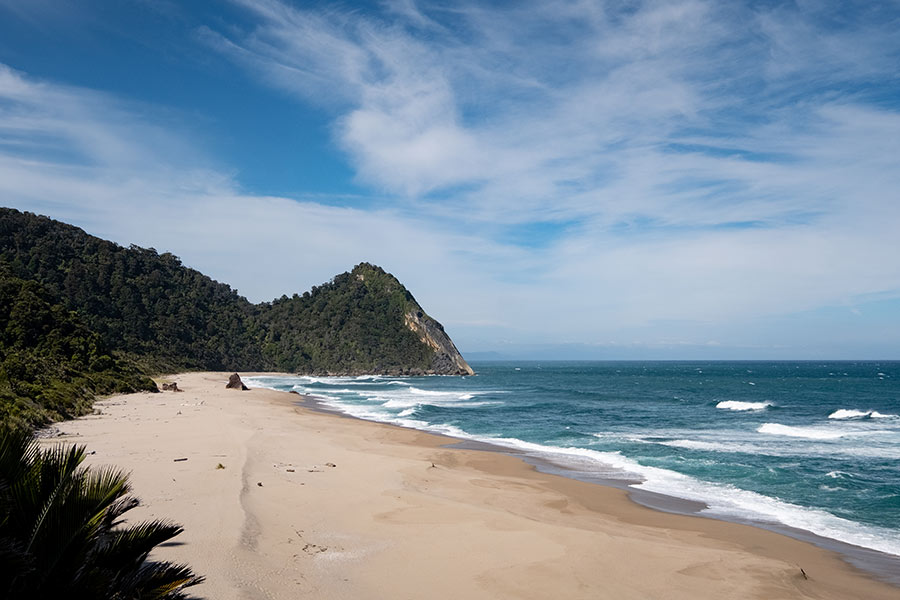 Tararua Forest Park
The Tararua Forest Park is located in the Wellington region on the North Island and is about as wild as hiking in New Zealand gets. This place is incredible with lots of outstanding tracks that pass through the natural landscapes.
Many of the tracks and trails in the Tararua's are either advanced or expert routes which means you need to have a good level of fitness and preferably a sufficient amount of hiking experience. If you are up to the challenge and don't mind climbing a few steep hills, there's so much to explore in the Tararua Forest Park.
Notable tracks and trails in the park include the Gentle Annie Track which is an easy-going day hike. Mitre Flats Track and Mount Holdsworth – Jumbo Circuit are also very popular choices. The latter hike will have you staying in Jumbo Hut which is situated in a particularly beautiful location.
Queenstown and Wanaka
Queenstown and Wanaka in the Otago region of the South Island are both popular tourist destinations in New Zealand. This is partly due to the amount of adventure activities in the area but they also happen to be extremely beautiful places. There is a good deal of hiking tracks in both places making them excellent hiking spots for tourists and avid hikers alike.
The Ben Lomond Track in Queenstown is great because you can access it right from the centre of the town. This day hike takes you to the summit of Ben Lomond at 1748 metres, the hike to the top is demanding but is well worth the effort. From the summit you will be rewarded with panoramic views over Queenstown. The views of Lake Wakatipu and the surrounding mountain ranges are particularly spectacular.
The Roys Peak Track is one of the best hikes in the Wanaka area. This is another day hike that can be quite challenging as you'll be walking uphill for most of the day until you reach the summit. Again, the views from the top of this hike are truly incredible, looking over Lake Wanaka.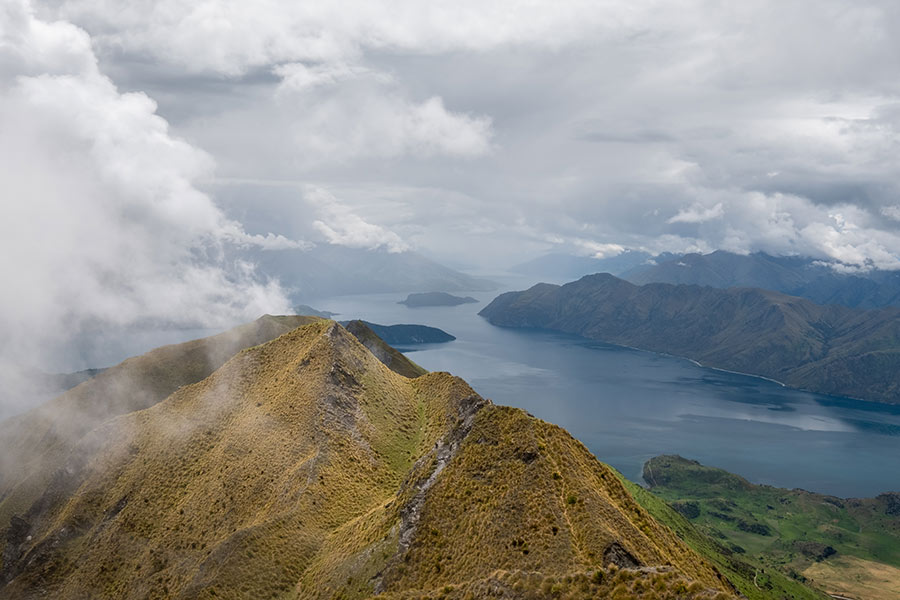 Westland Tai Poutini National Park
 The final hiking spot on this list is Westland Tai Poutini National Park. This National Park has a variety of walking and hiking tracks, especially easy short walks and day hikes.
Particular favourites include the Franz Josef Glacier/Kā Roimata o Hine Hukatere Walk and
Lake Matheson/Te Ara Kairaumati Walk. These are both short walks that take approximately 1-2 hours to complete. The first walk takes you on a journey towards the Franz Josef Glacier which can be seen from the end of the track. The second takes you around Lake Matheson, with the highlight of this walk being the views of the Southern Alps.
For even better views of Franz Josef Glacier, the Roberts Point Track is a great choice. This is a tough track that ventures deep into the forests of Westland Tai Poutini National Park. The end of the track takes you to a viewing platform where you can take in the views of the glacier and waterfalls nearby.
Conclusion to the best hikes in New Zealand
That concludes this list of New Zealand's best hiking spots. It's clear that wherever you happen to be in the country you're never too far from some top-quality hiking trails and tracks. It's quite literally a paradise for lovers of hiking so why don't you come and check it out for yourself.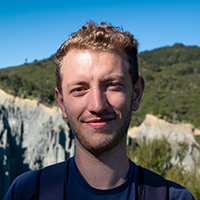 Guest Author Bio
 Jonny Baker is the photographer and general earth enthusiast behind the travel blog The Photographers Passport. With his blog, he aims to provide the best information to help others explore and adventure our beautiful world. Jonny is originally from the United Kingdom but currently spends most of his time exploring the country of New Zealand.
 Check out Jonny's website called The Photographer's Passport
Have you visited New Zealand?
Please share your thoughts and other recommendations in the comments below with your tips and suggestions for additional hikes to try around the country that we missed above.
Thanks for visiting today and checking out this post on Great walks of New Zealand. I hope you are inspired to plan a visit and enjoy these wonderful attractions and activities. If you enjoyed the images and post, could you please share it with any of the social media buttons located around the post.
Disclosure – some of the links above are to affiliate sites that are either reviews or recommendations if you book helps to keep our site running. We appreciate your supporting our website meanwhile