There are a variety of picturesque and unique places in Vietnam that are perfect for hiking. In particular, you can choose the highland valleys, the mountain ranges as well as the rice paddies. I am sure that hiking in Vietnam can maximize your satisfaction even if you are a fan of either easy walks or long-distance treks.  Hope these 10 great treks in Vietnam inspire you to do some of these when you visit.
However, many people are struggling with finding the suitable place for them. Therefore, I am going to introduce 10 hikes worth doing in Vietnam in an instant. And of course, after going through my article, you can make a wise decision for yourself.
10 Hikes Worth Doing In Vietnam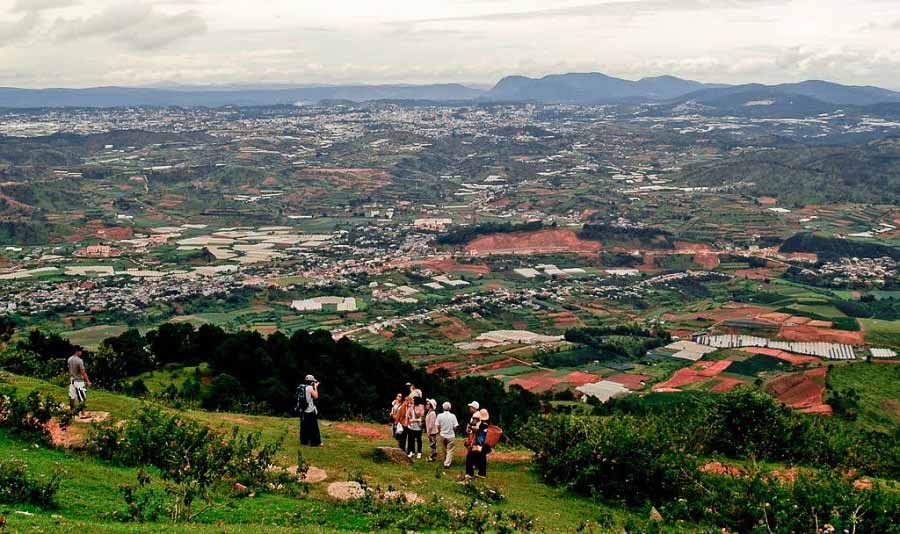 1. Lang Bian Mountain
First of all, I think you cannot ignore this wonderful hiking destination from Dalat. Lang Bian Mountain has gained much reputation for being one of the tallest mountains in the corner of Vietnam.
Apart from hiking, you can also take part in numerous adventurous activities such as camping and rock climbing. Moreover, people are interested in the local culture together with the brilliant scenery. It is very thrilling to have a look at the beautiful Silver and Golden Stream when standing at the summit of Lang Bian.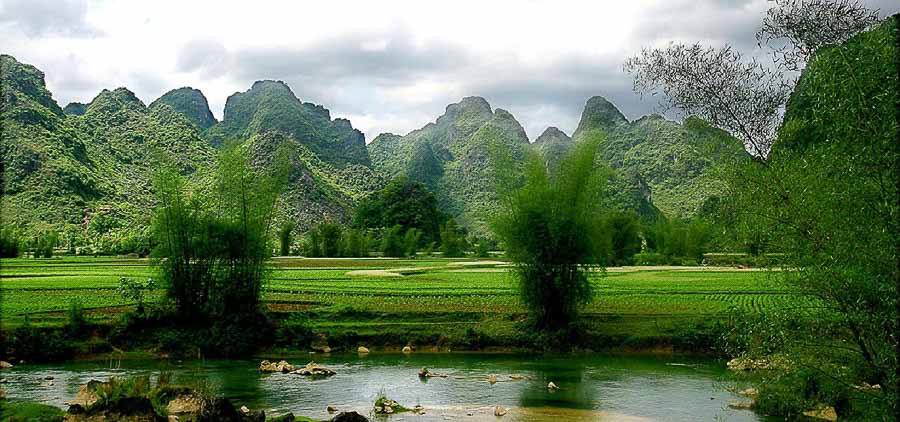 2. Ba Be National Park
The second option that I have to introduce is Ba Be National Park. This place is the fantastic combination of the deep valleys, the waterfalls, the rainforests along with the limestone mountains. All of these factors add to the beauty of this natural lake.
Furthermore, you can engage in many hiking trails, but I highly recommend the multi-day trails. By doing this, you can discover this stunning region. And of course, you will not forget the feeling when walking past the waterfall, the outcrops, and the caves as well.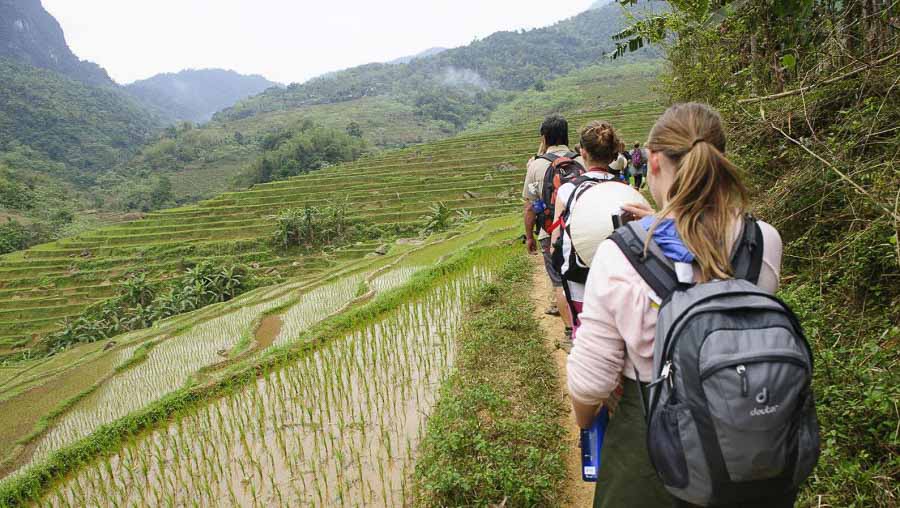 3. Pu Luong Nature Reserve
If you prefer the quiet rural area, Pu Luong Nature Reserve will be the right choice for you. I have never forgotten the breathtaking scenery of the parallel mountains and the valley. Besides, you can have a chance to explore the rice terraces, the biodiverse forest, as well as the limestone hills. If you are fond of hiking in Pu Luong, an overnight trek should be in your mind since it is very interesting.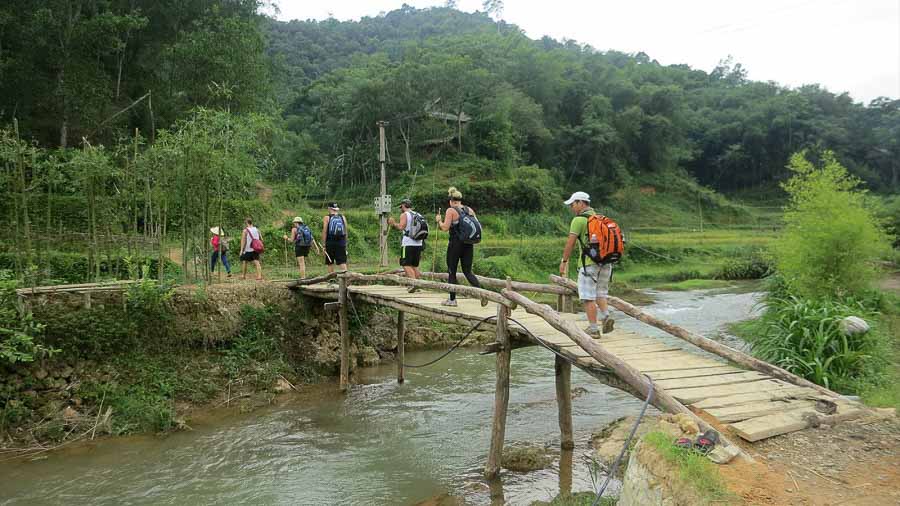 4. Mai Chau
Another great place in the northwest of Vietnam is Mai Chau. Similar to Pu Luong, this place offers you a very quiet and peaceful feeling. The scenery is very simple, but you can enjoy the rice fields and a lot of tiny villages.
As a result, Mai Chau is ideal for anyone who is the lover of casual hiking. Visiting this place will give you the nice landscape and the maximum comfort. I used to experience hiking in this place with my family, and we had a very wonderful time together.
5. Cao Bang
When talking about Cao Bang, we always remember about the mountain scenery. This location is very popular for providing the best trekking destinations for every avid hiker. You will be immersed in the beauty of the karst mountains, the glorious waterfalls, and the deep gorges.
I have to say that these elements have made Cao Bang one of the most amazing regions these days. If you intend to come here, you need to experience the trail to Ban Gioc waterfall. This is not a very difficult and long hike, but you will become absorbed into the incredible sights.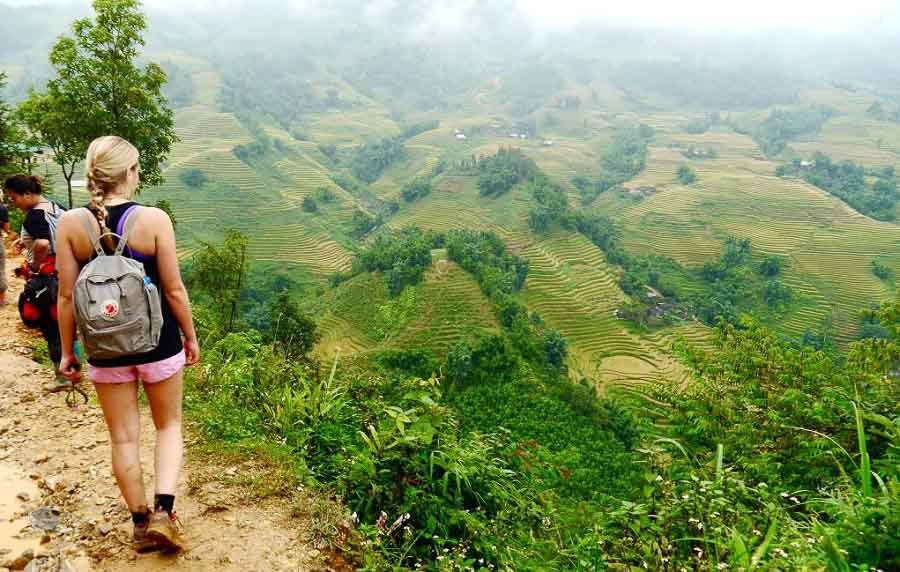 6. Sapa
Going to the next destination, we can have the spectacular mountain scenery in Sapa. This place is very famous for providing the dense network of trails for any hikers. No matter how your experience or your skill is, Sapa is the outstanding hiking destination for every individual. The sights are quite amazing for taking pictures with your hiking camera.
When coming to this place, you can experience the perfect hike which is suitable for your skills. Also, you can walk through the natural rice paddies and visit the mountain villages. Undoubtedly, you cannot go through these feelings anywhere else.
7. Cat Tien National Park
Next, if you want to have a wildlife hiking, you can choose Cat Tien National Park. At this place, you will have an opportunity to watch the ancient trees as well as the wild animals. It is very impressive since not many places can protect the nature perfectly.
If you are lucky, you can meet the gibbons and the reptile species. In addition, you will be attracted by a diversity of colored butterflies. However, do not be surprised when meeting a tiger or an elephant.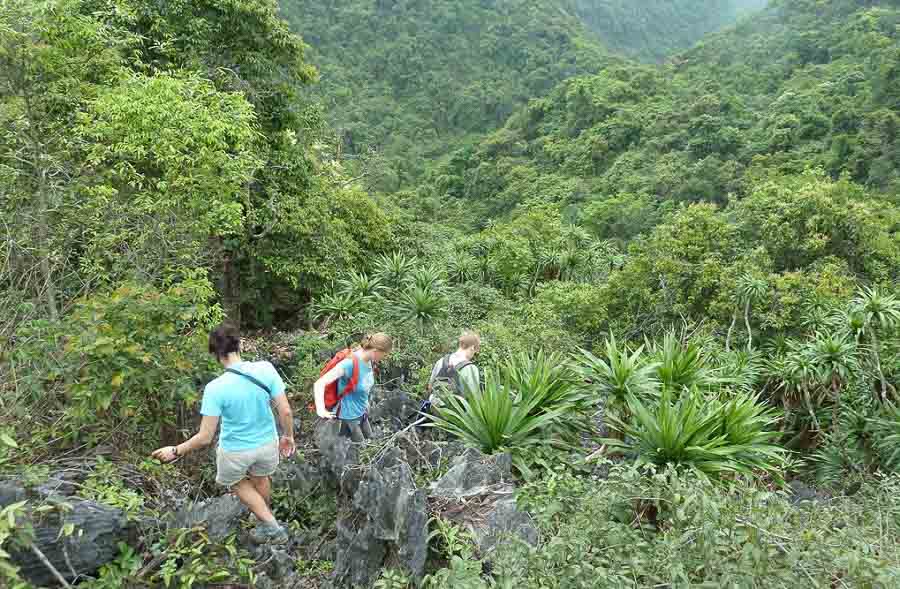 8. Cat Ba National Park
The eighth choice for hiking in Vietnam will belong to Cat Ba National Park. This place will offer you one of the longest hiking trails with about 18 kilometers. As a consequence, it will take you at least 6 hours to go up to the mountain.
You will have the most enjoyment when being on top of the mountain. After the strenuous climb, you can spot the wildlife and watch the brilliant views by yourself. It is a very unforgettable experience that you need to try once in your life.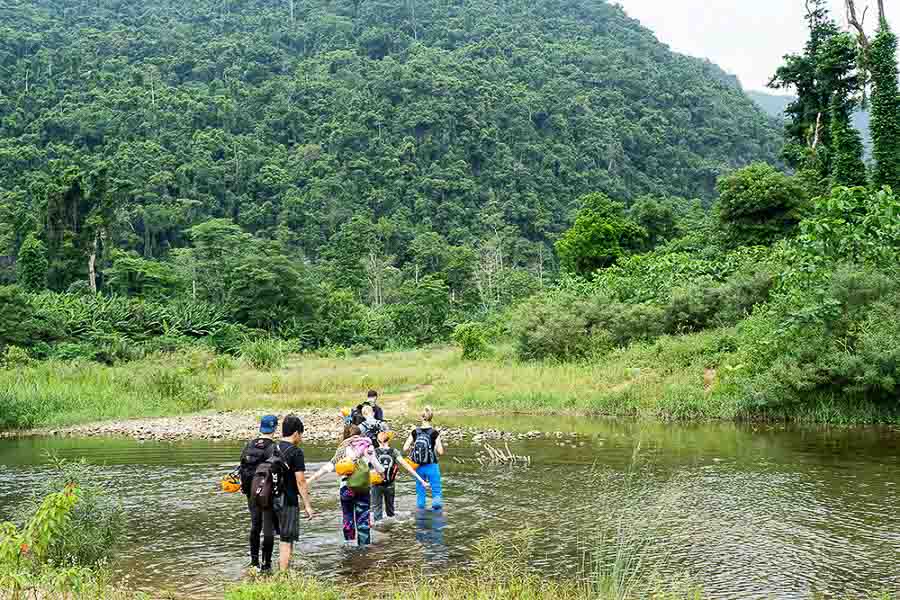 9. Cuc Phuong National Park
Before moving to the last, Cuc Phuong National Park is a very outstanding name when talking about hiking in Vietnam. This conservation area is the excellent combination of the primeval forests along with the karst mountains. You can enjoy the hiking trails and the amazing views regardless of your skills levels.
10. Ba Na Hill
Last but not least, Ba Na Hill is a perfect hiking trail for any beginner hikers. It is kind of the theme park that has the funicular railway. Although it is quite easy and short, this place is still worth a visit since you can overlook the natural view and the spectacular waterfalls.
Conclusion
It is worth mentioning that backpacking gear like a sleeping bag might be necessary if you want to stay overnight on the trails and enjoy the wilderness here.
I hope that all of the information in this article will actually contribute to your understanding. Especially, you will identify 10 hikes worth doing in Vietnam and then find out the perfect location for yourself.
If your exploring around to any of these locations, check out these other interesting facts visiting Vietnam .
Please pin this Vietnam post for later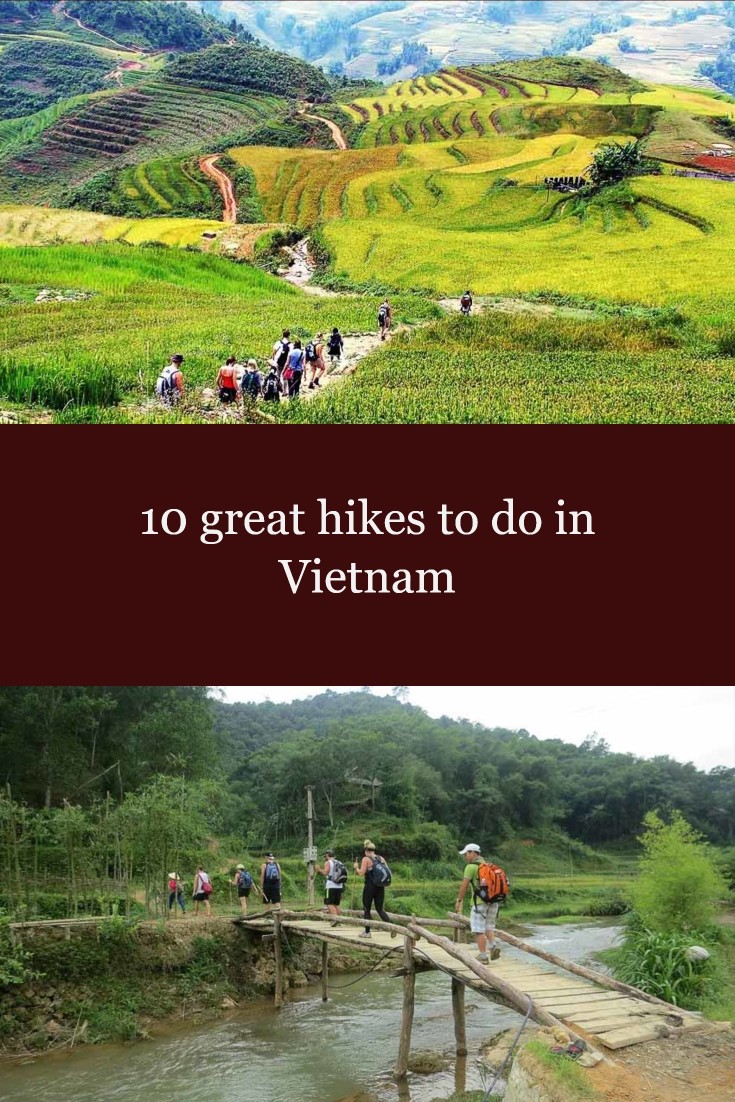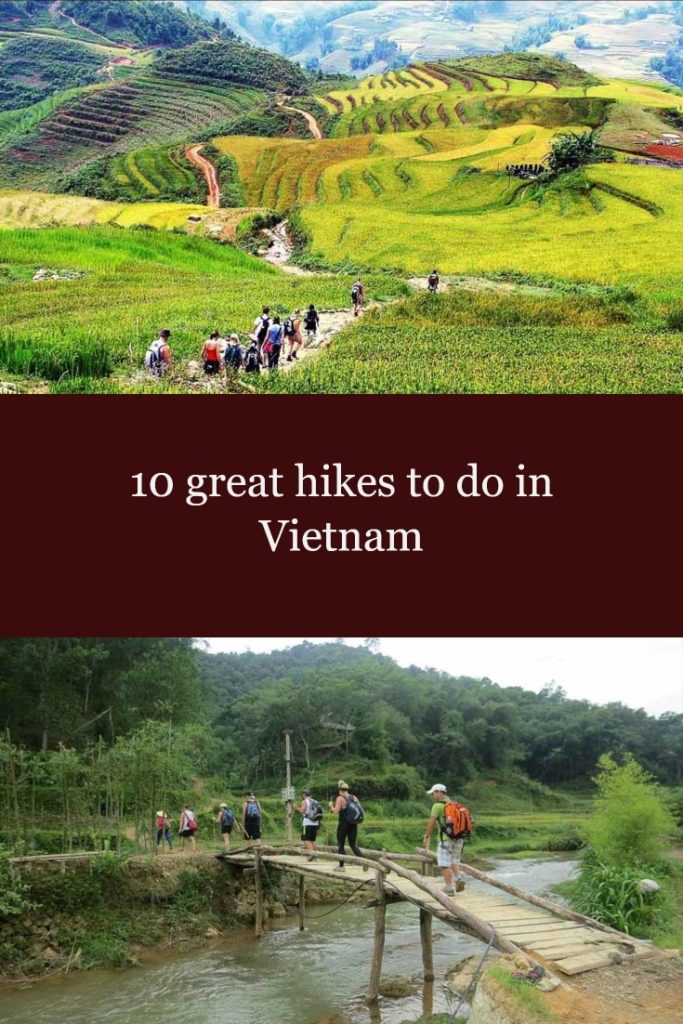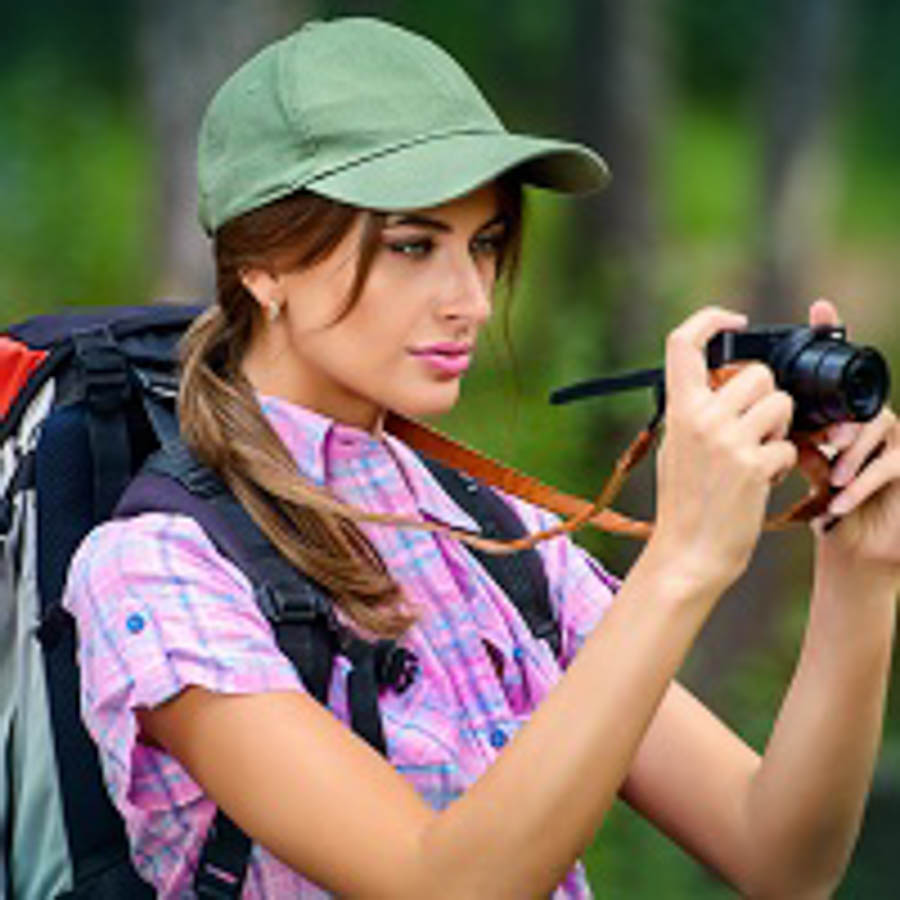 Author Bio:
Luna Anderson is avid camper from Phoenix, Arizona. She loves outdoors and she wants to show people the endless possibilities of this world and open your mind to experience over possession. You can find practical tips about hiking, camping and survival skills in her blog hikertrack.com.
Thanks for visiting today and checking out this post on Hiking In Vietnam, if you enjoyed the images and post, could you please share it with any of the social media buttons located around the post.
If you like what you see, come and check out my other social media channels for more updates, including Instagram, Pinterest and Twitter
Disclosure – There are affiliates links on this posts which provide a small commission to support this site at no extra cost to you. Thank you for reading, and happy travels.