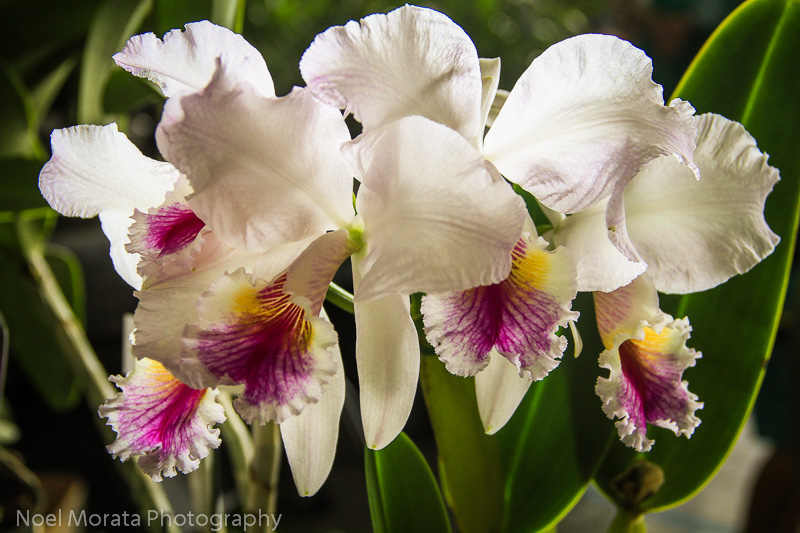 Hilo Orchid Show on Hawaii Island
The Hilo orchid show is one of the largest orchid shows in the entire state and is also the major fundraising event for the Hilo Orchid Society in East Hawaii. There are many orchid growers, enthusiasts and collectors from Hawaii Island that take part with displays, booths and competition with this elaborate show. Whether you are an orchid collector or just an admirer of these colorful and exotic plants, the orchid show is always a must see experience when visiting Hawaii Island.
Organized by the Hilo Orchid society this event has run for over 60 years and draws a very large local and international crowd from North American, Asia and even Europe. The Hilo Orchid show is supported by many of the islands orchid growers and plant collectors and the myriad of exciting flowering plants and new hybrids that are shown for the first time is part of the attraction of this event.  Each year a themed topic creates lavish and elaborate displays filled with orchids of every major Orchidaceae family to include: Cattleyas, Vanda, miltonia, Dendrobium, Oncidiinae, Phalaenopsis and Cymbidiums.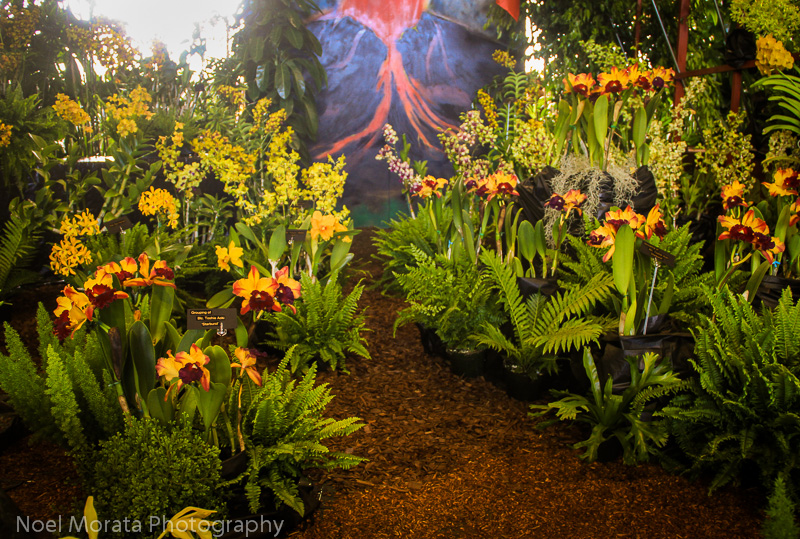 Hilo Orchid show gallery of images
As you see in the presentation below, there are so many varieties of orchids on display and available for sale at the show.  Many of the orchids included sweetly scented varieties, small miniatures, large spiked flower displays and every genus of orchid that were blooming for the show.
Below is a gallery presentation of images of some of the beautiful orchids and rare species shown at the event. Click on any image to activate the slide presentation.
Music at the orchid show
This is the third season that I have performed with the Puna Men's chorus at the Hilo Orchid show, here's one of the songs that we performed, it's a spiritual Hawaiian song and I'm singing the short introductory part at the start, enjoy.
It seems like every year the Hilo Orchid Show on Hawaii gets better each time and the displays are outstanding. If you are interested in learning more about floral photography, please take a look this posts on taking better flower and nature images.
If you like this post on Hilo Orchid Show on Hawaii Island, please consider subscribing to the blog below – also please do share the post with any of the social media buttons all around the post. Thank you for visiting.