Enjoying a stay at Hotel Astor in Miami Beach
One of my favorite hotel experiences would be to stay in a totally unique and one of a kind boutique hotel and the renovated Art Deco style Hotel Astor really fits the bill in terms of the type of place I enjoy staying in. A relatively small hotel centrally located in the Miami's South Beach area, this hotel is nicely updated with modern conveniences in each room while maintaining many of the Art Deco details throughout the building.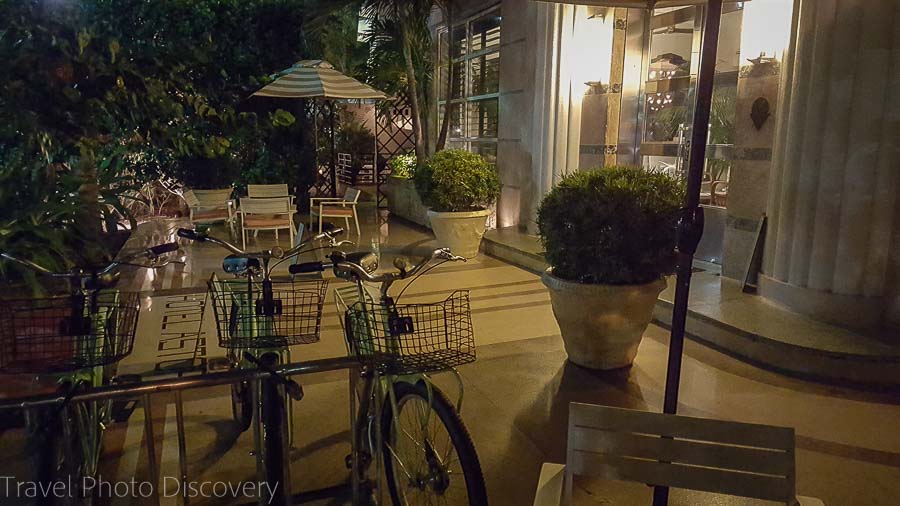 Checking into Hotel Astor
Upon entering the main lobby, you are transported back comfortably back to the Art Deco era with a tropical South Beach vibe that welcomes you to hang out in the lobby like it was your own living room. Check in service is quick and pleasant and the front desk generously offered an early check in even though I arrived in the later morning time frame. Just off the lobby area is a bar and breakfast service, there is also a larger downstairs bar and hangout area for any larger gatherings. I loved spending most of my time outdoors in the spacious patio area. Even though there is no pool, the seating area is just perfect for spending some time outdoors in a quiet and colorful garden space filled with tropical flowers and comfortable seating areas.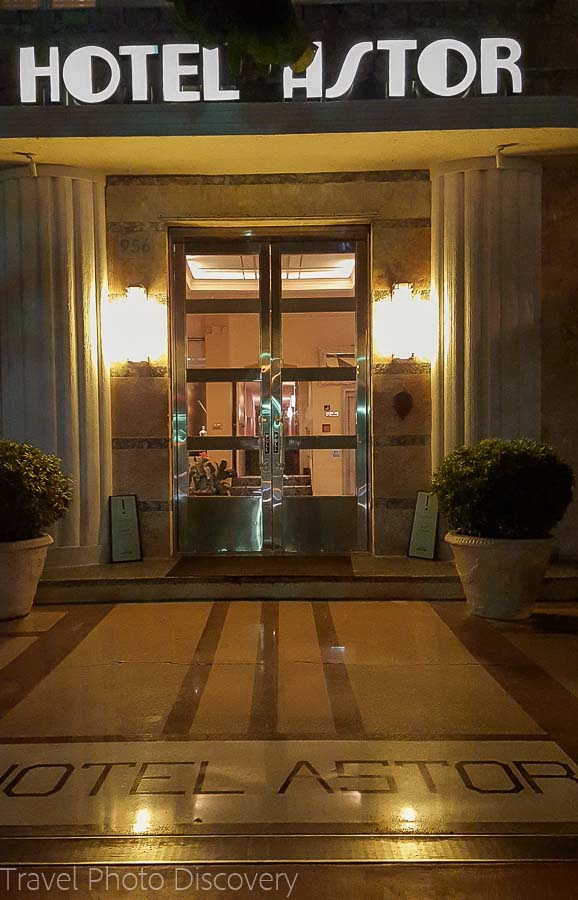 Courtyard at Hotel Astor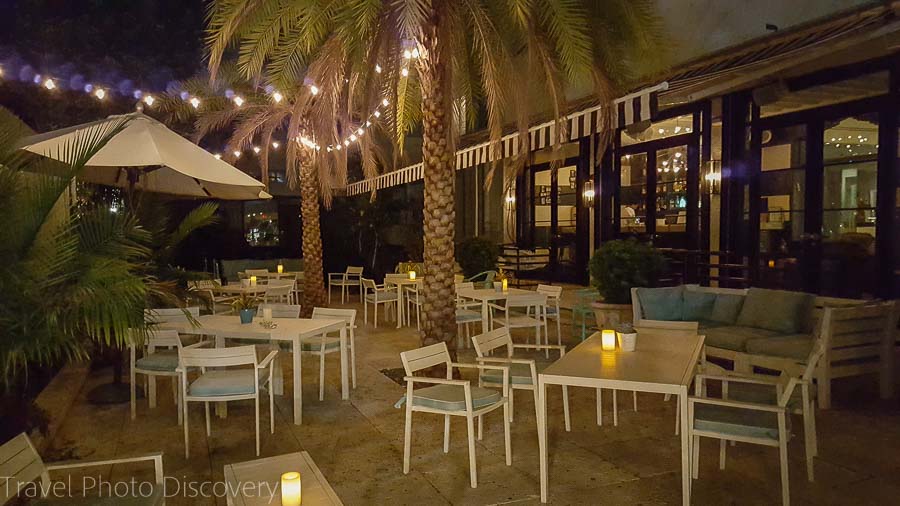 Expansive bedrooms at Hotel Astor
The big surprise were the extra large bedroom suites with a large king size bed and a complete living room area adjacent to the bed. With a nice office desk fronting two large windows, you get a lot of light in each of the bedrooms and I loved all the modern and colorful furnishings and details in the bedroom. The bathroom is also large with modern fixtures, amenities and super plush towels. It's easy to spread out your personal belongings all around the room and bathroom and the staff will leave everything in place while doing a complete daily change service.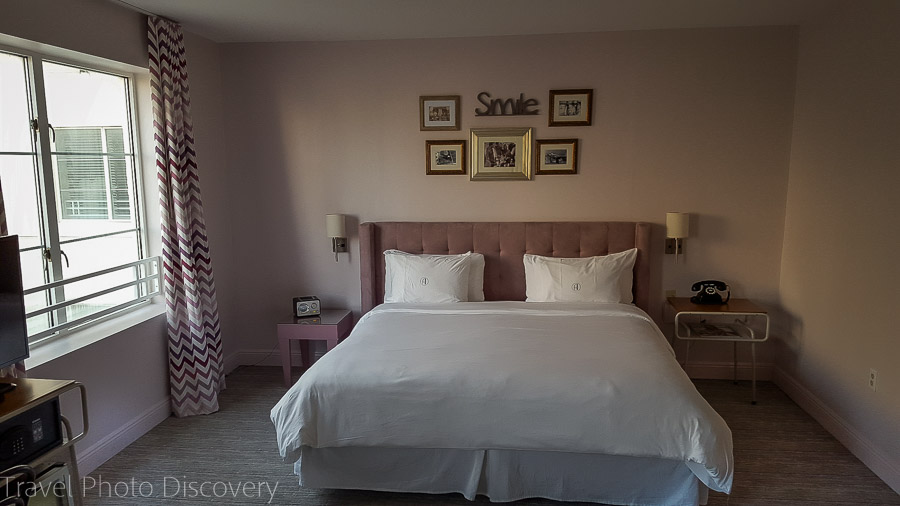 Plush living room/bedroom area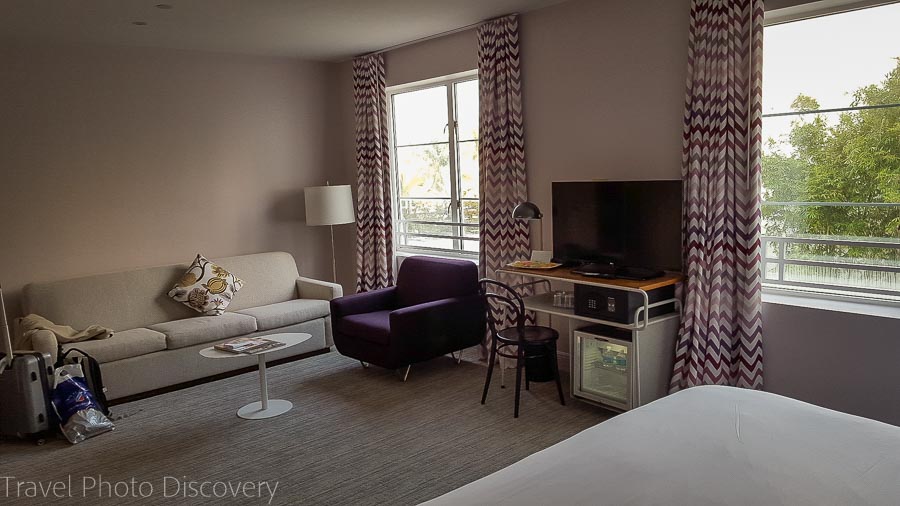 Bathroom area – Hotel Astor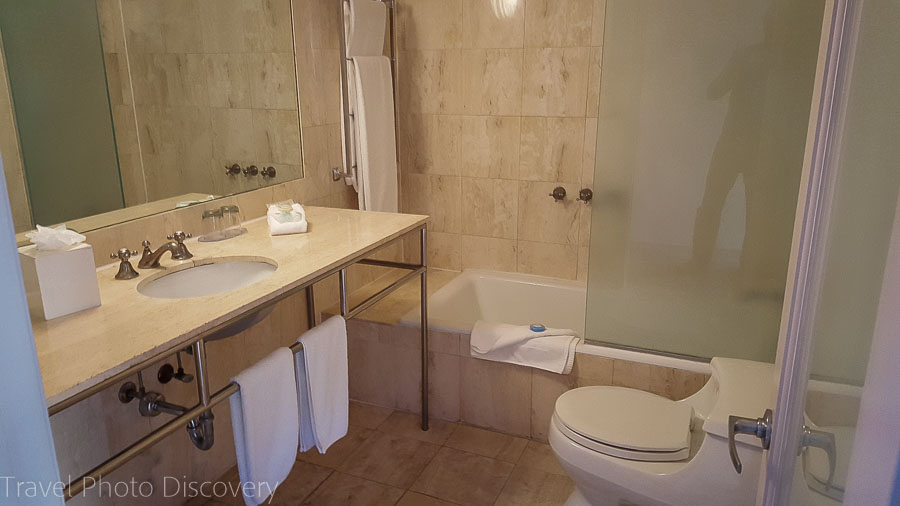 Fun things to do around South Beach
Hotel Astor loans out free bike cruisers all day for guests and I quickly took advantage of this by exploring the area and famous Ocean Drive in South Beach. I even woke up early the next morning to participate in the sunrise Yoga classes offered on the beach which is a fun and popular thing to do on the beach. Hanging out on at South beach, doing morning yoga and a nice morning walk a great way to start the day on one of the best US beaches in Florida.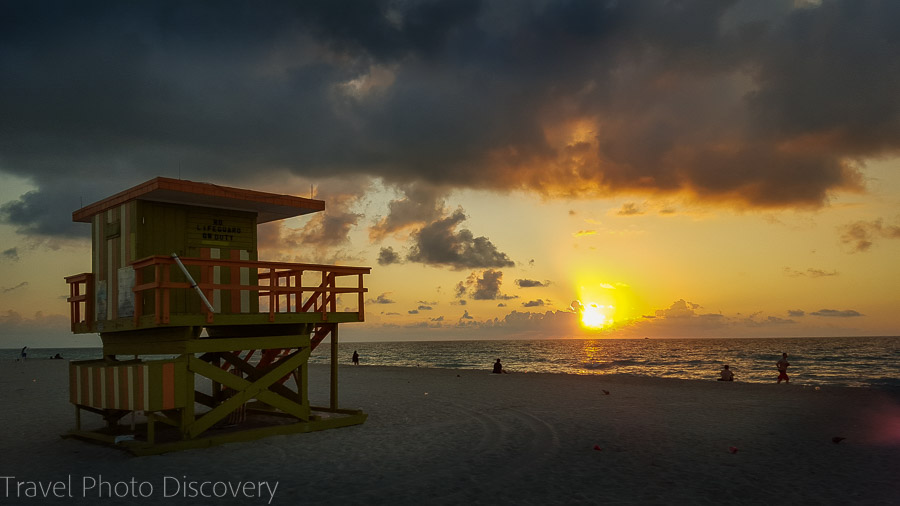 Sunrise and morning Yoga at South Beach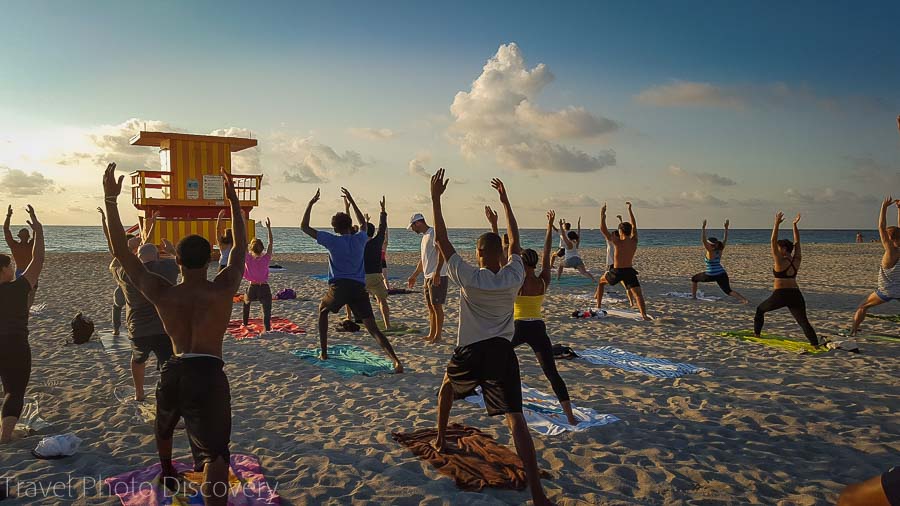 Biking the tip of South Beach, Miami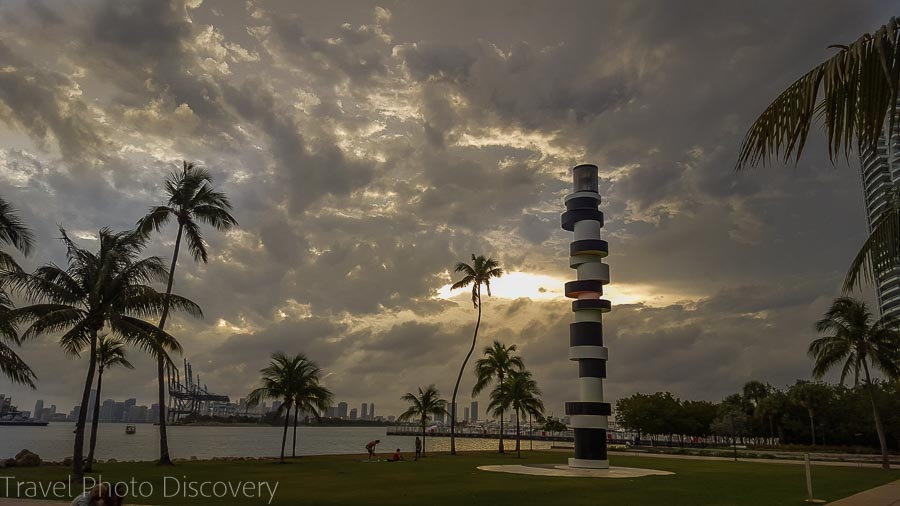 Beach time at South Beach
After an active morning of Yoga, biking around the South Beach area, it was nice to finally find a nice spot on the beach to relax and even take a dip in the warm Atlantic ocean. You can bring hotel towels with you and the bike has a nice handy basket to carry towels and other provisions to bring along with you for a day at the beach or exploring the rest of South Beach.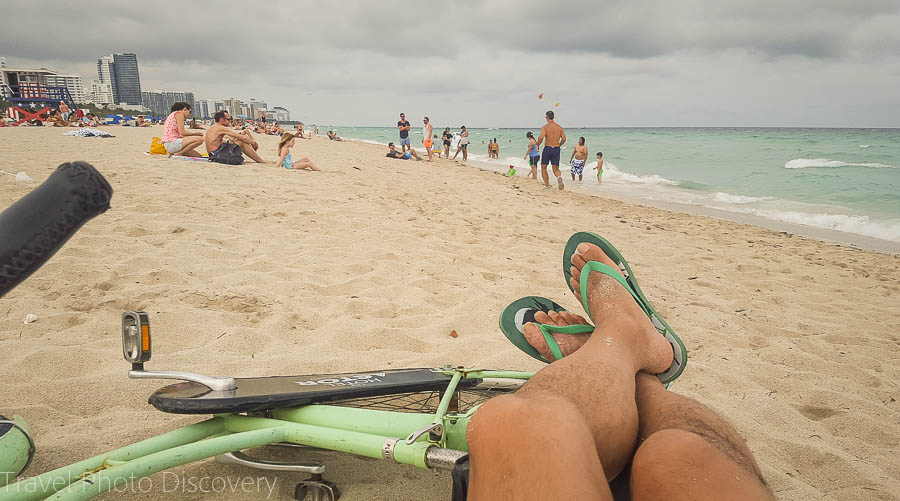 Enjoying a nice long walk at South Beach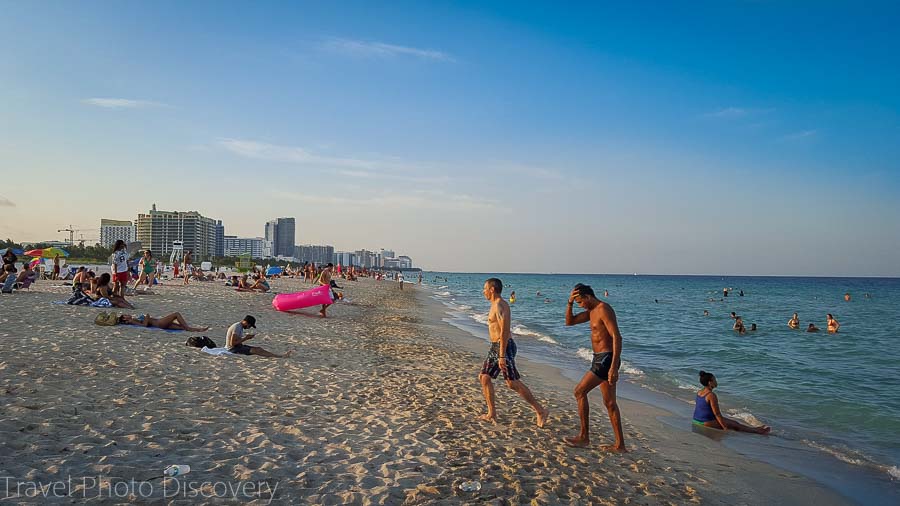 My stay at the Hotel Astor was perfect for the South Beach area and I was able to do everything in my bucket list of activities and places to visit – stay tuned for those upcoming posts. If you are interested in getting more details about the hotel check out their website here . for current rates and information check here for updates.
Thanks for visiting today and checking out this post on Hotel Astor in Miami Beach, hopefully some of these places will inspire you to visit when you come to the city. If you enjoyed the images and post, could you please share it with any of the social media buttons located around the post.
If you like what you see, come and check out my other social media channels for more updates, including Instagram, Pinterest and Twitter.
Disclosure – Thanks for the stay at the Hotel Astor Miami Beach – all thoughts and opinions are my own and this is the perfect Art Deco getaway if you love boutique hotels in South Beach