Iselle aftermath Big Island 
 – Travel Photo Mondays
It's Monday morning, time to enjoy some gorgeous travel photography and inspiration from around the world. Let's banish those Monday blues by sharing beautiful imagery and personal story telling. You can also check us out on Twitter for Travel Photo Mondays at #tpMondays for more updates and submissions for the day.
I flew in the day after Iselle came across the Big Island the night before and  typically full planes going to Hawaii, my flight skeletal with a whole row to myself. The flight is smooth with a nice breakfast service and rum punch offered before we fly into Kona – funny it was nice and sunny in Kona with no aftermath effects like it was another perfect day in paradise.
Although, things are totally different on the East side of the island that took the brunt of Iselle's fury. Many small communities are isolated with down trees, power lines and impassable roads, I can't even imagine being in these situations and being isolated. I'm getting feedback that power will not be up and running for even a month down the road in more remote areas, scary thought. I'm afraid to even open my fridge since the power is also down in my rural community of Orchidland, so I go to sleep early since it gets dark early in Hawaii.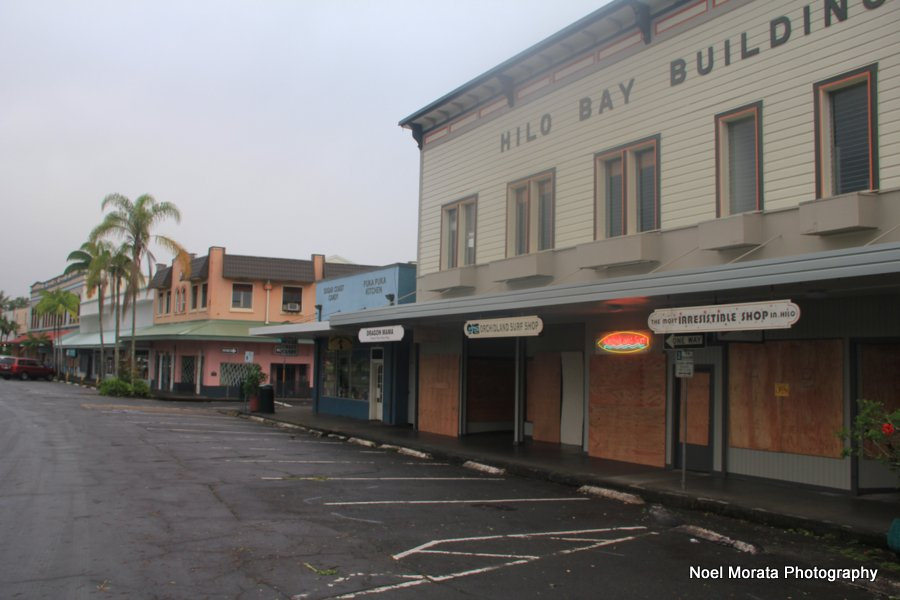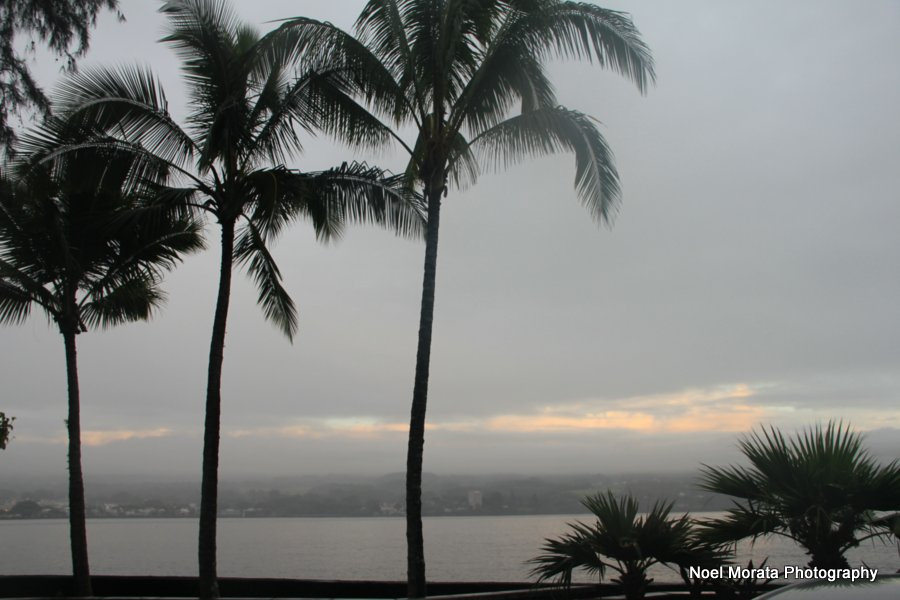 Morning time and things are quiet and thankfully the roads are clear so I head downtown to Hilo which is boarded up but it came through unscathed from the hurricane. A little bit of clear sky is starting to pop up in the bay and a good sign – the Saturday farmers market is still up and running. I head to iconic Ken's house of pancakes for my favorite eggs, bacon and pancakes and yes it's open for business and wow open parking for the first time ever!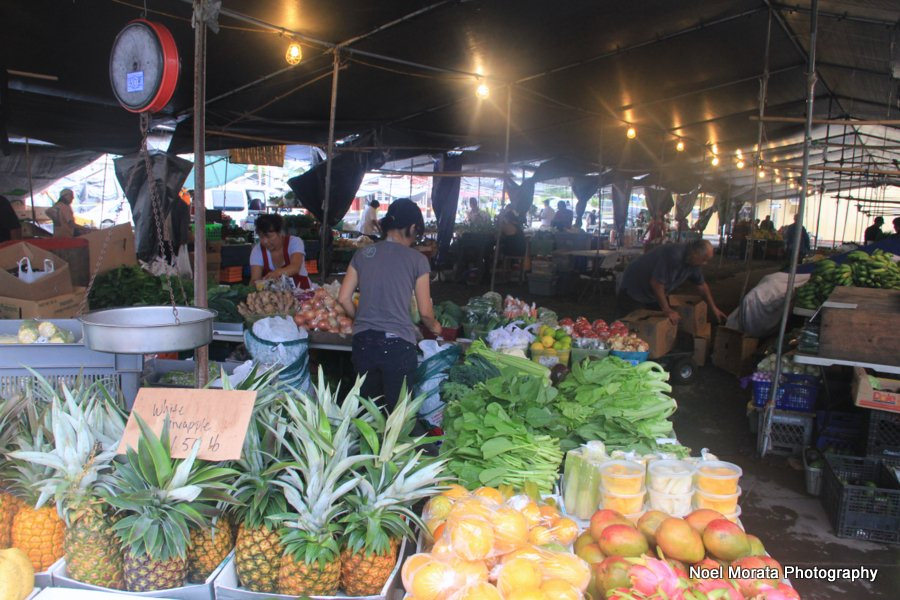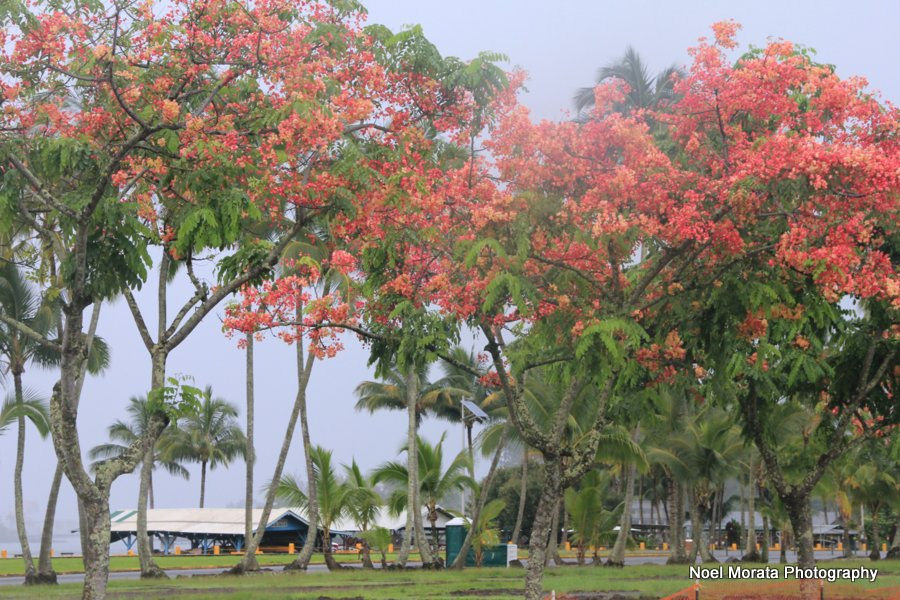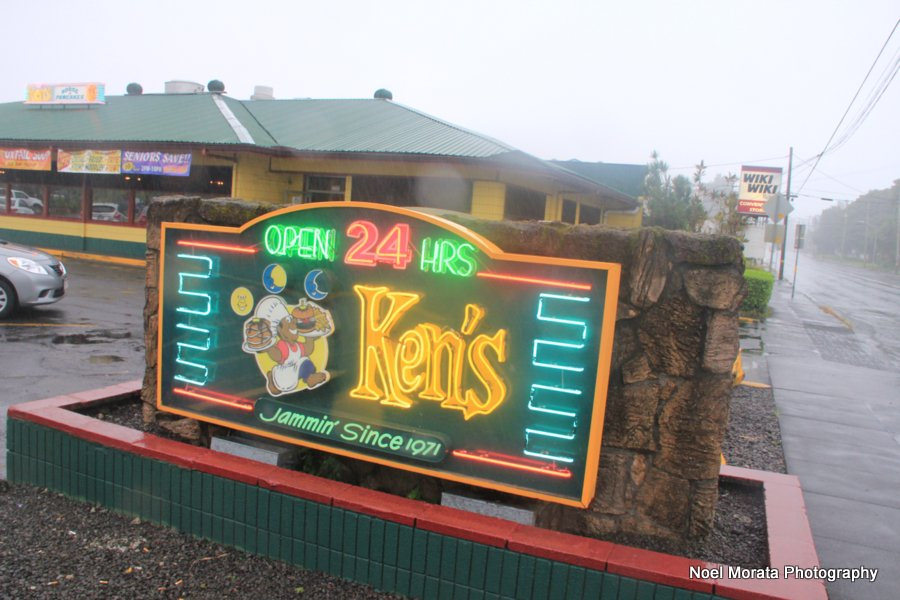 Things are back to normal on various parts of the island, but on the East side including my area, we are still waiting for the lights to turn on and hopefully soon! I added my photo highlights of the area on my Flickr page if you are interested, you can check it out here.
If you enjoyed the post on the Iselle aftermath Big Island, please do check out the other bloggers for Travel Photo Mondays.