Jack London Square in Oakland – it's where it's at
Things are starting to change quickly and for the better in Oakland. I had no idea the East Bay was really where it's at, especially in Jack London Square along Oakland's waterfront estuary. I've heard that the weekends were filled with fun activities and packed with cool things to do, so I just had to check it out with some of my friends from the area and see what all the buzz was all about.
The weekend thing at Jack London
There's a nice vibe and energy all around Jack London Square starting with their regular farmers markets that happen every Sunday. With a real presence of local farmers and food purveyors from the region, the farmers market is a fun way to enjoy the outdoors and open areas of Jack London. I found a lot of choices with vendors selling organic, fresh from the farm and specialty products from local merchants. There's also a variety of street food vendors selling quick take away foods covering the gamut of local cuisine from the area.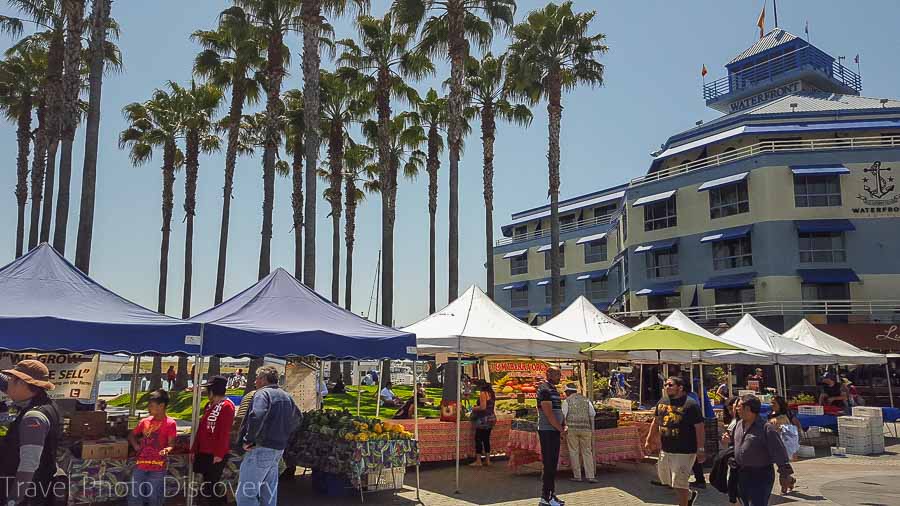 The Sunday farmer's market along Jack London's waterfront area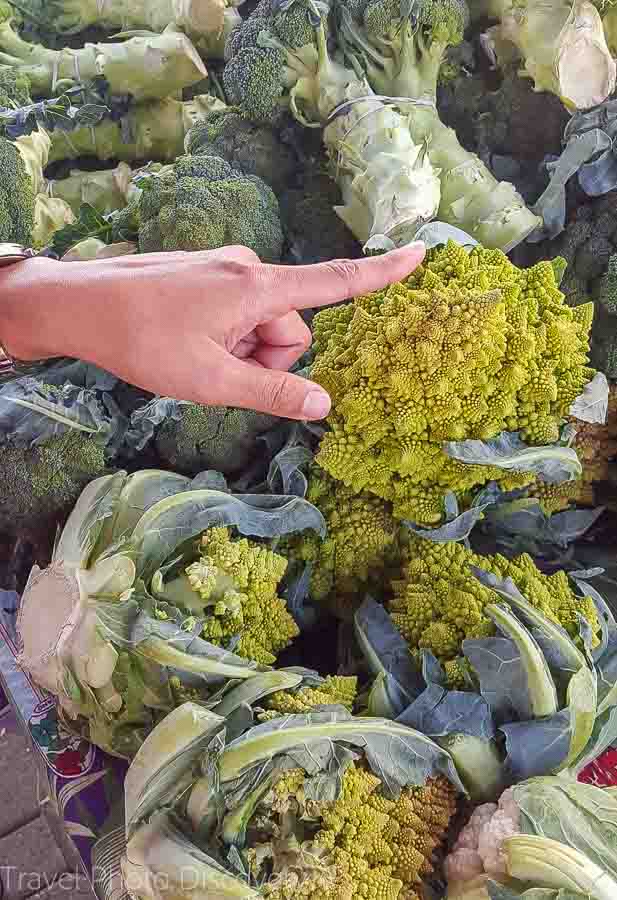 Checking out what's fresh at the Jack London farmers market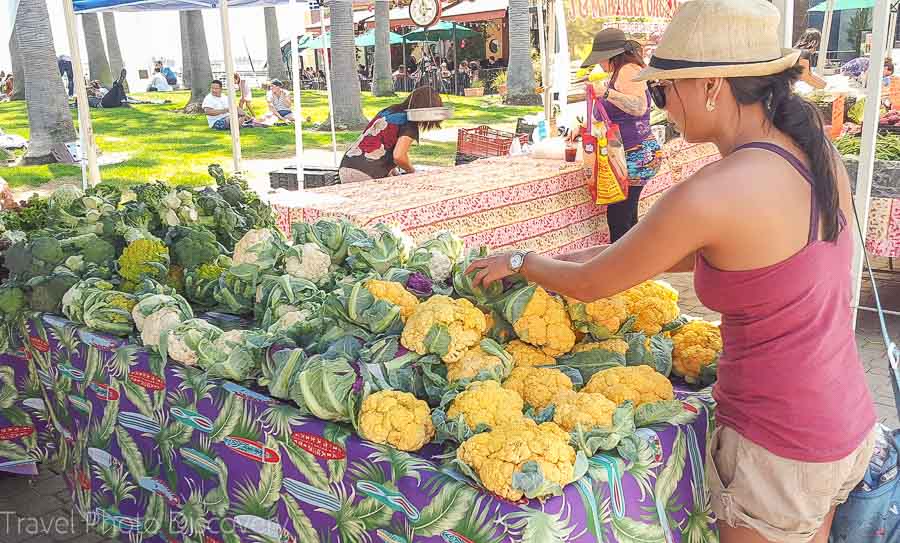 Checking out the street food  vendors at Jack London Square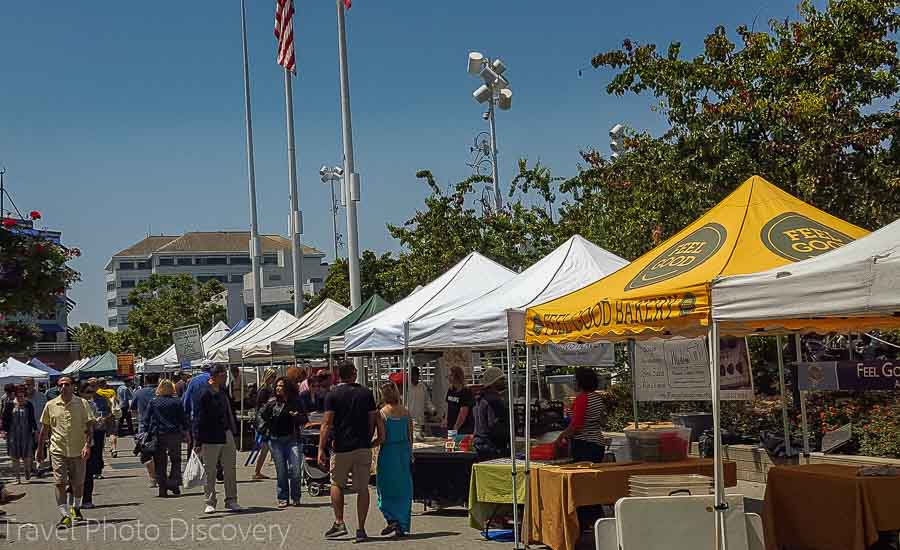 Spending some time on the water at Jack London's estuary
It was a really nice and hot day along the waterfront and perfect for spending some time on the water doing some kayaking.  We found local kayak and canoe operator, California Kayak right on the square, offering hourly rentals of all their water craft. We oach opted to having separate kayaks so we each can have a full workout on the estuary. Our target was to head out to Coast Guard island about a mile down the estuary which is easy with the winds and tide, but we found out later that it was a real challenge coming back to the dock. It really was a perfect day to be outdoors and on the water and it seemed like every boaters and water craft was out on the estuary in the afternoon. No worries, we stayed closer to the shorelines to avoid all the traffic and waves created from the boats wake cruising past us.
Tip: California Kayak offers tours and classes for those that want more instruction and places to explore. You can check out their website here for more details.
 
So wonderful being out on the estuary at Jack London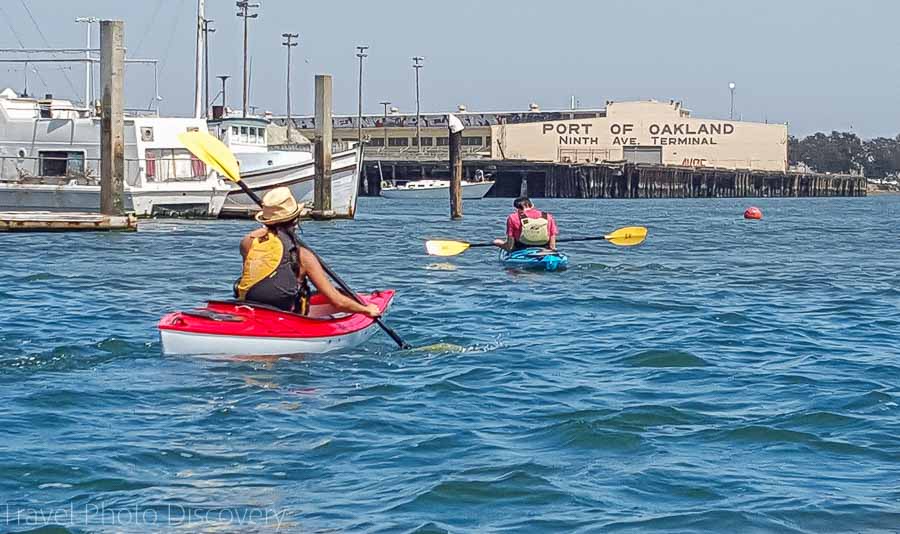 Traffic Jam in Jack London's Estuary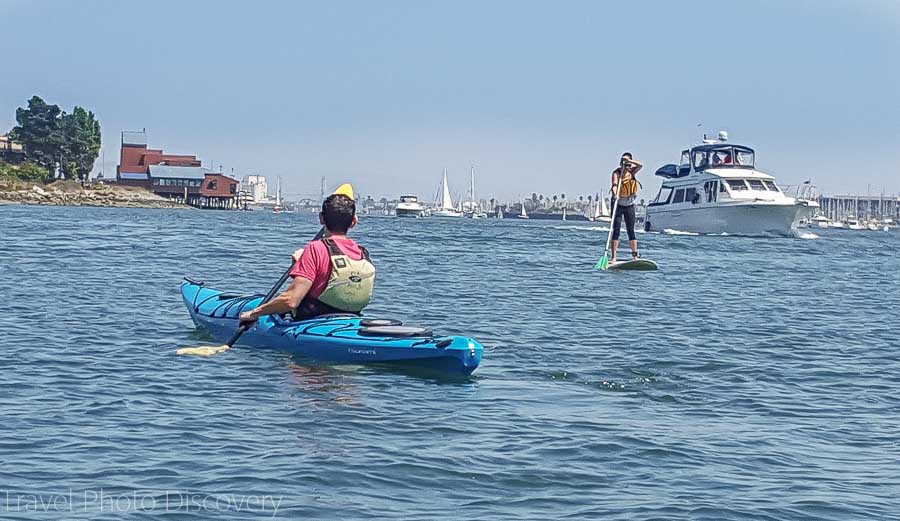 R & R at Plank in Jack London
After our fun kayak adventure we decided to hang out longer in Jack London and quickly found a cool hang out area at Plank which is a complete new entertainment center in Jack London with a fun indoor and outdoor complex. Starting with a large outdoor area circling a series of Bocce courts, nicely placed outdoor areas, a huge bar, the action continues inside with a large central bar with a bowling area, arcade center and full restaurant. I loved the outdoor spaces, and it seemed like locals were really enjoying hanging around and spending time at Jack London – what's not to like on a hot sunny day, with some great drinks and tasty food and a cool scene.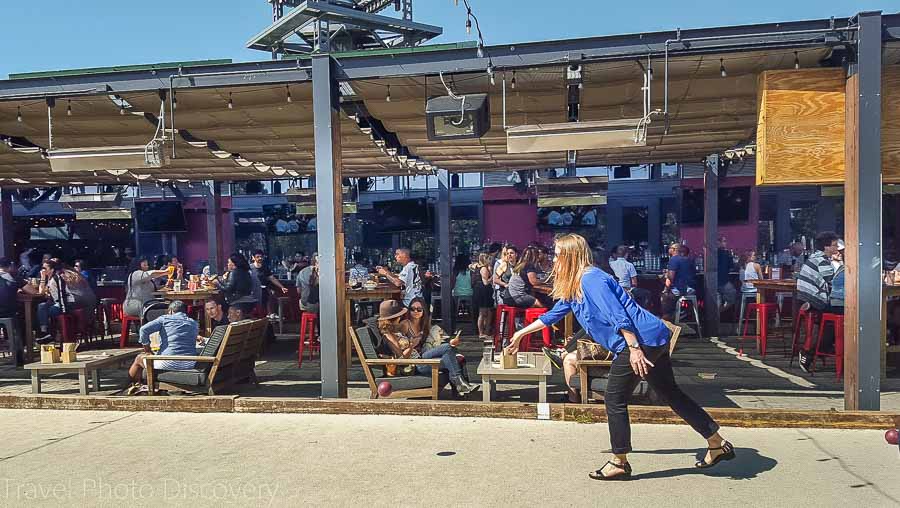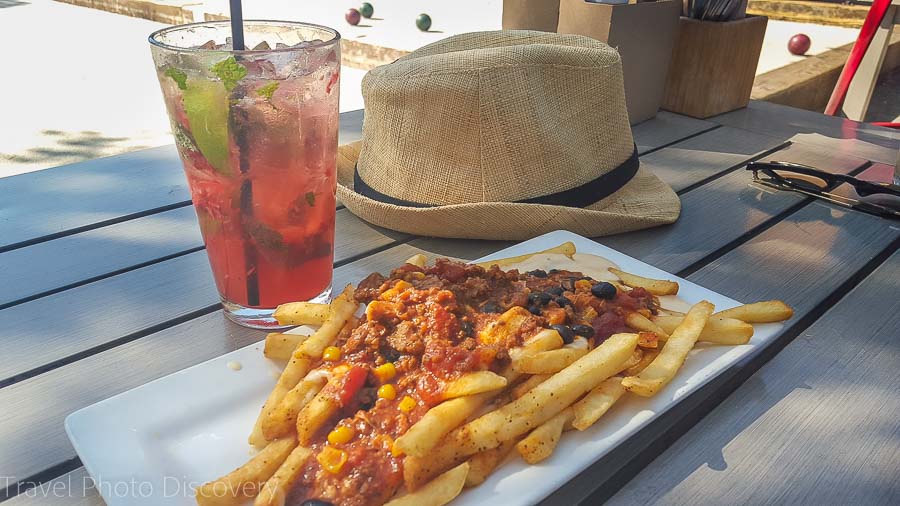 Enjoying great drinks and appetizers at Plank in Jack London
This definitely the best way to unwind along the waterfront with sunny skies a nice light breeze, the fantastic food and drinks were the best reward for the kayak workout we did earlier. I would have loved to do some of the fun indoor activities like the bowling which was packed, but it was just as nice spending some time outdoors, watching people play Bocce and relaxing on the comfortable sofas after our water tour on the estuary.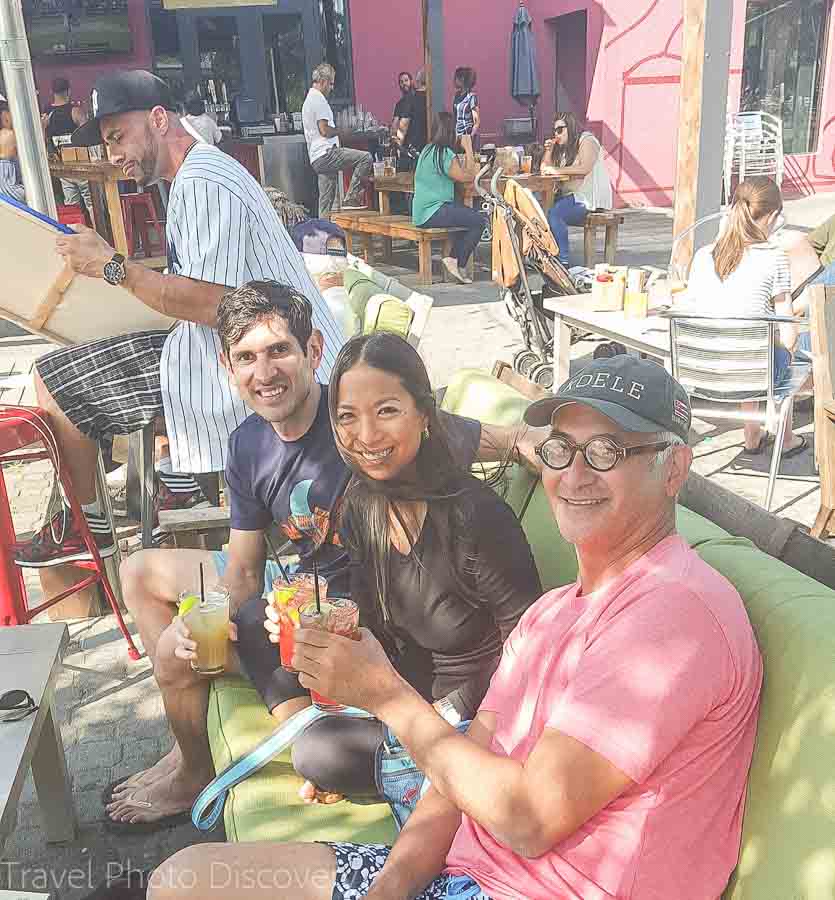 Industrial cool  interiors at Plank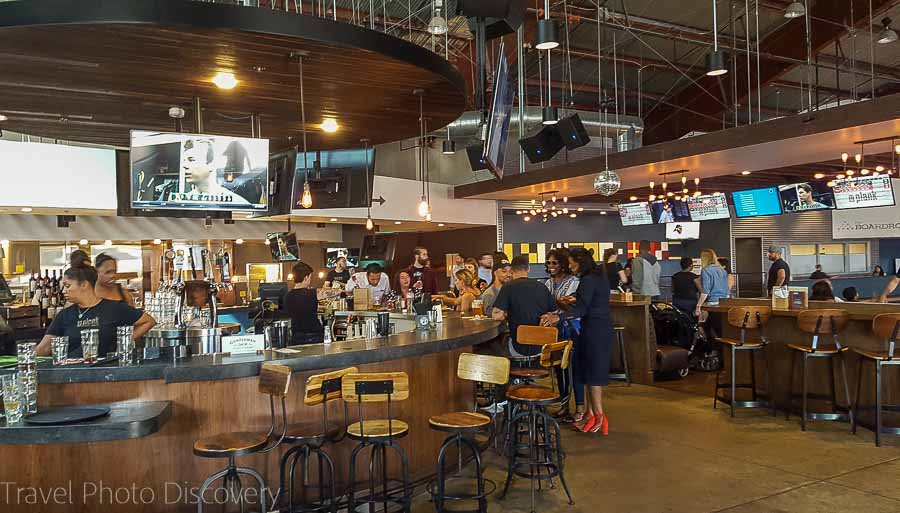 Fine dining at Scott's Seafood on the waterfront
A perfect way to enjoy a nice meal at Jack London is to have dinner at Scott's Seafood, it's the perfect place to have an amazing dining experience with beautiful views of the estuary.  I decided to take out my parents out for a nice dinner since Scott's is a favorite spot for them, and I love to spend time with them when I'm back in the Bay Area to enjoy some quality time with them and also have a fantastic meal. Specialties of the house always focus on seafood and what is available either sourced locally or within the state if possible. We opted for everything seafood starting off with a huge delicious seafood appetizer plate, caesar salad and our choice of seafood entree and everything we tasted was perfect.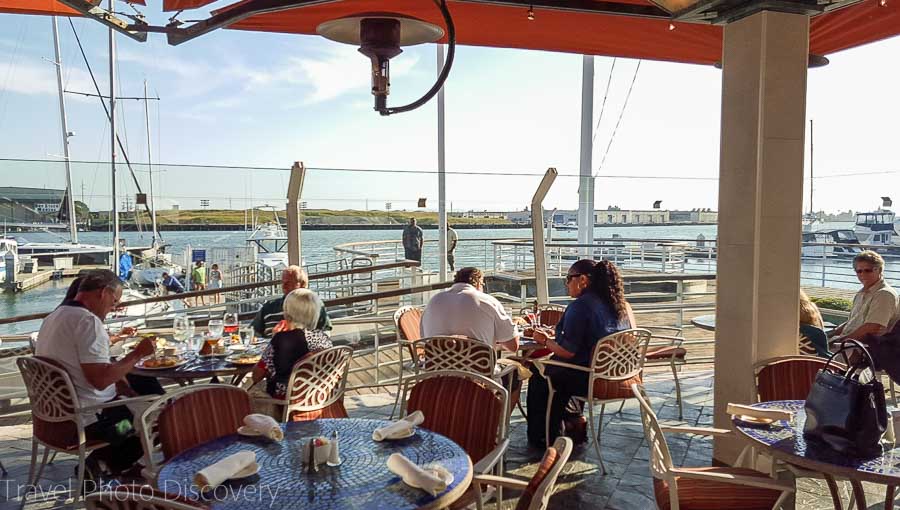 A nice dining environment at Scott's Seafood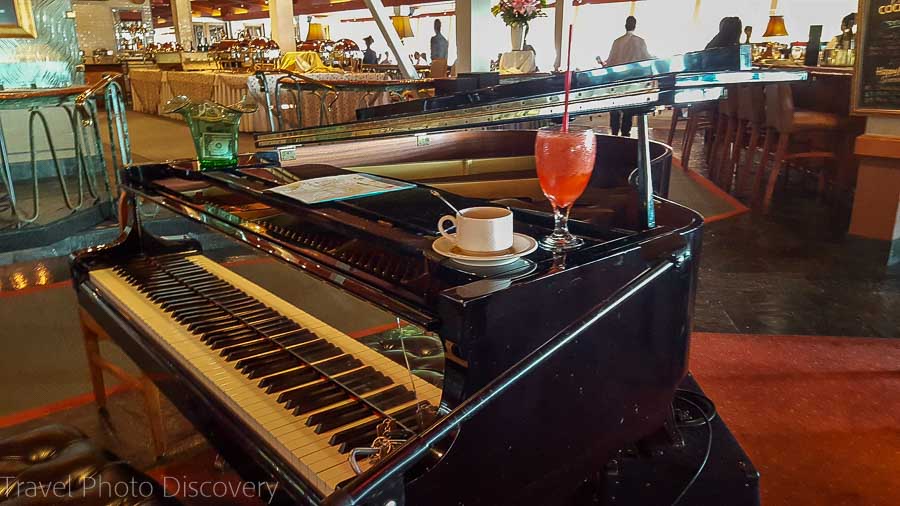 Starting with generous appetizers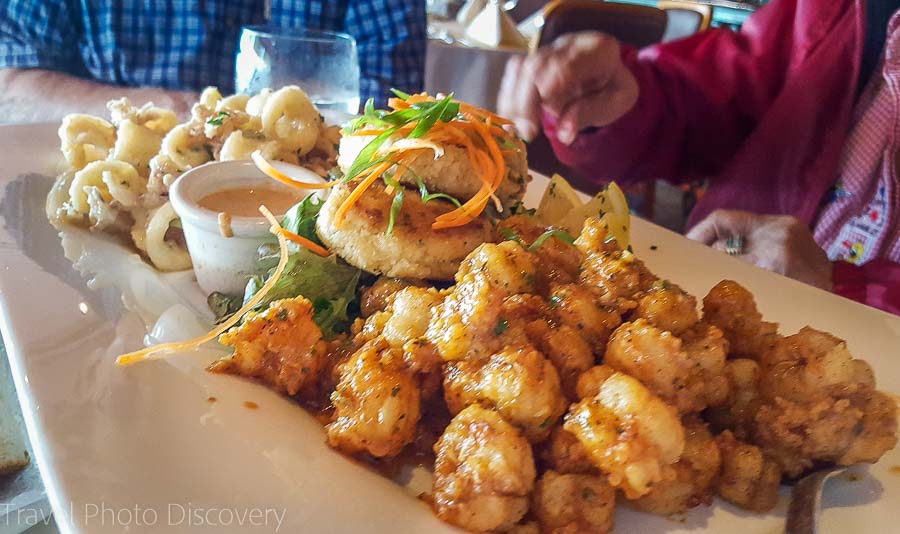 Scott's classic Caesar salad is a winner!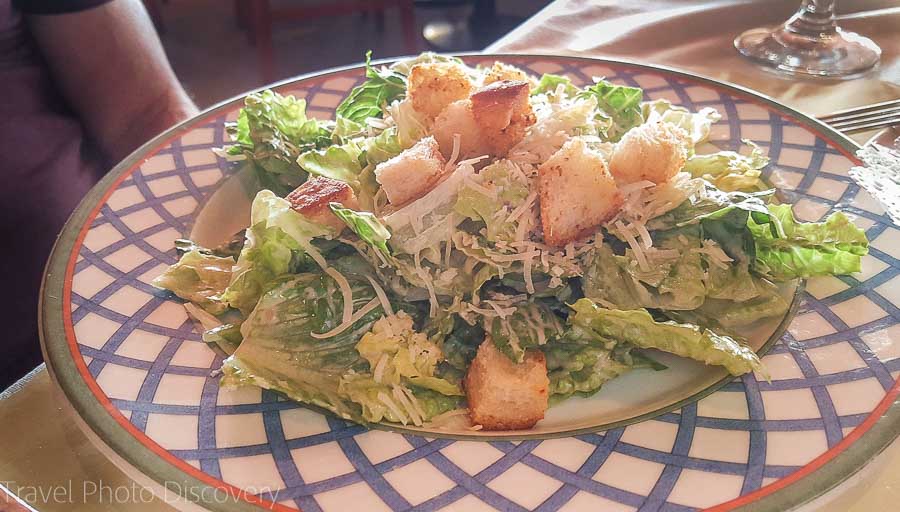 Scott's seafood Cioppino is so delicious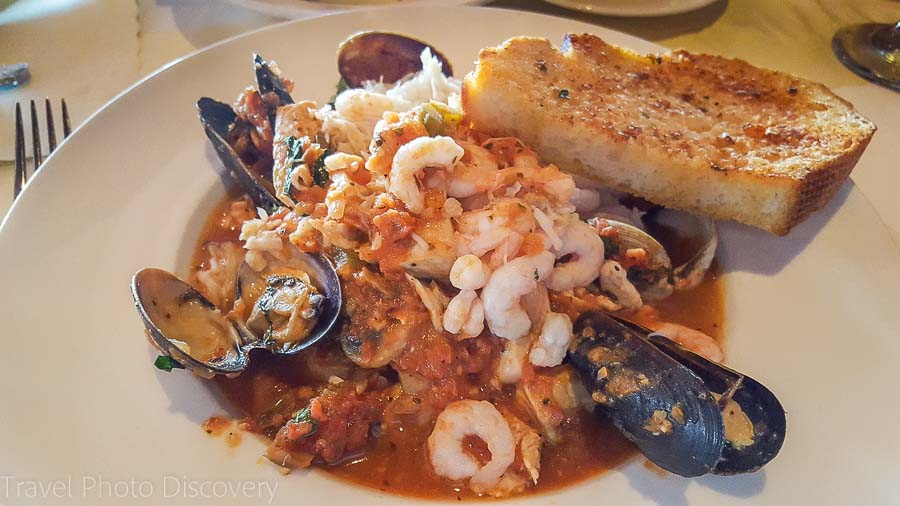 I found that spending a day at Jack London Square was really a relaxing way to enjoy the day along the Oakland waterfront. Surprisingly, there are a lot of fun activities and places to enjoy around the square. Jack London Square has an updated calendar of cool events happening on a weekly basis all around the square. You can check out the current schedule of fun activities here on their website.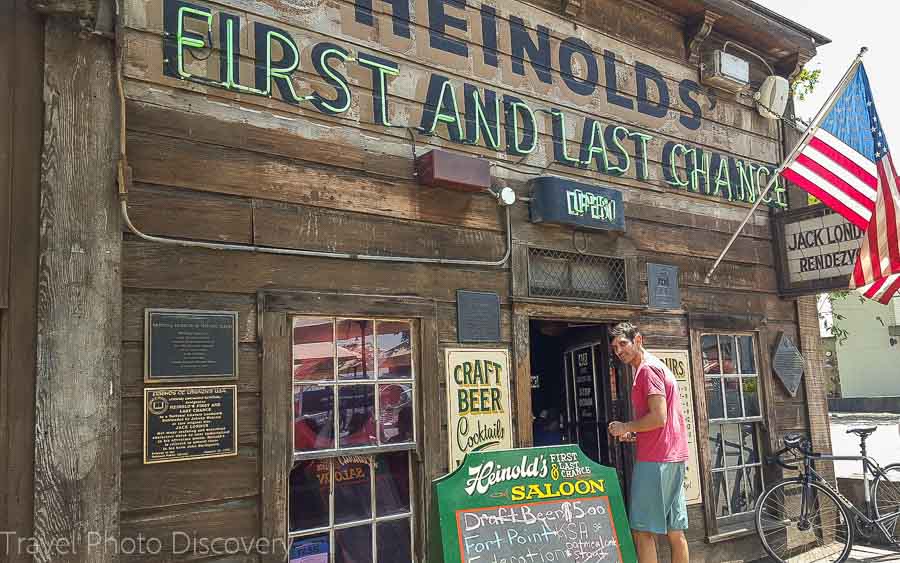 Iconic Heinold's First and Last Chance Saloon
Thanks for visiting today and checking out this post on Jack London Square Oakland , hopefully this post will encourage you to visit Jack London Square soon! If you enjoyed the images and post, could you please share it with any of the social media buttons located around the post.
If you like what you see, come and check out my other social media channels for more updates, including Instagram, Pinterest and Twitter
Disclaimer – I was invited to spend a day around Jack London Square and enjoy various brands on the square. All thoughts and opinions are my own.