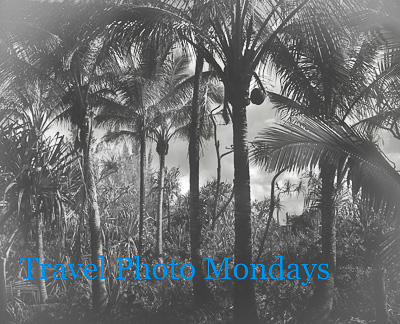 Ivan Meštrović, a master Croatian sculptor -Travel Photo Mondays
It's Monday morning, time to enjoy some gorgeous travel photography and inspiration from around the world. Let's banish those Monday blues by sharing gorgeous imagery and story telling. You can also check us out on Twitter for Travel Photo Mondays at #tpMondays for more updates and submissions for the day.
When you take a minute to look at the simplicity and sensual lines of his work, you will understand and see the genius of Ivan Meštrović.  A beloved sculpture and native son of Split, this is Croatia's most famous artist and his stunning museum gallery is located on a beautiful parcel along the coastline just outside of Split with magnificent views looking out into Adriatic ocean.
This magnificent gallery/museum was his personal home and was eventually converted into a museum with many of his masterpieces.  The home commands a stunning view of the coastline to Split – it must have been spectacular to look at this view every morning with the vast Dalmatian coastline spread out to enjoy and draw inspiration. The summer home has many of his paintings, drawings, sculpture, furnishings and design work open for the public to enjoy and see his all of his creative genius in one place.
The home was turned into a museum after Meštrović donated the property in 1952,  along with over 132 of his  monumental pieces to be displayed as a part of the museum's holdings. It is a beautiful collection of his work left intact in an architectural home –  that in itself, is a work of art.
If you do get a chance to visit Split, Croatia – plan on visiting this wonderful museum just outside of the city. It's a fantastic place to visit and enjoy Meštrović's artwork – the way it was intended to be held and presented as a whole collection in his beautiful summer home.  Did you enjoy visiting  the  Meštrović gallery for Travel Photo Mondays? Thank you for visiting us today, please do check out these other bloggers below by clicking on their links.
If you enjoyed this post on Ivan Meštrović, a master Croatian sculptor. Please consider subscribing to the blog by email so you will get all the latest news, information and posts direct to your inbox.