Places to visit in Oxford for a day
The famous university town of England, Oxford has a long and fascinating history, beautiful architecture and many historical pubs which make it an ideal destination for visitors who want to take a day trip from London. The town's history goes back to more than 1000 years. It began as an establishment for river crossing for oxen in AD 900. It was the place where the ox crossed the ford, so they named the city Oxford. A day trip to Oxford from London is very doable and an enjoyable way to explore this fascinating city, it's famous colleges and many places to visit in Oxford.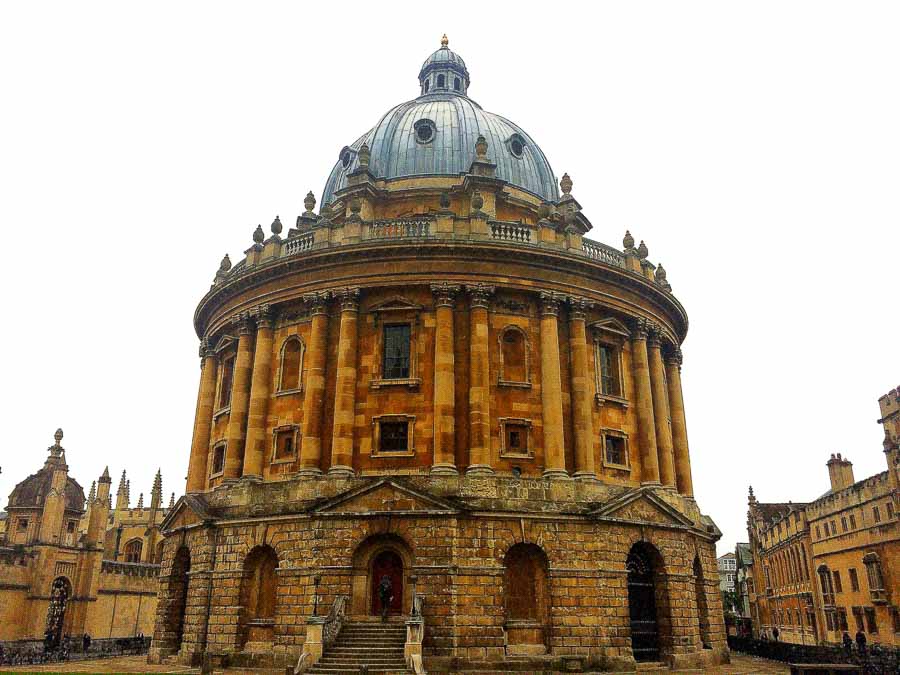 Today the city is home of the oldest university of the English speaking World. The university was established in the 12th century. Initially, the colleges were created by the church in hope of reconciling Greek philosophy and Christian theology. Today the college system consists of 38 colleges and about 22,000 students move here to earn their higher education. Many World leaders from around the World were educated in Oxford. 27 Prime Ministers of England, including current PM Theresa May and previous prime minister David Cameron. 28 Nobel laureates were students of Oxford University. Other famous alumni include Burmese Prime Minister, Aung San Suu Kyi as well as Amal Clooney.
Getting to Oxford
By Bus: Buses leave London every 15-20 minutes from Victoria station. Tourists can take the Oxford Tube or a slightly cheaper alternative, the Bus X90. The X90 is about 15 minutes faster, because it takes a shorter route. It takes about 1,5-2 hours to reach Oxford. Get off by Christ Church College and explore one of the most beautiful colleges of Oxford.
By Train: Train is the fastest, more expensive way to get to Oxford. It only takes about an hour to reach Oxford from Paddington station.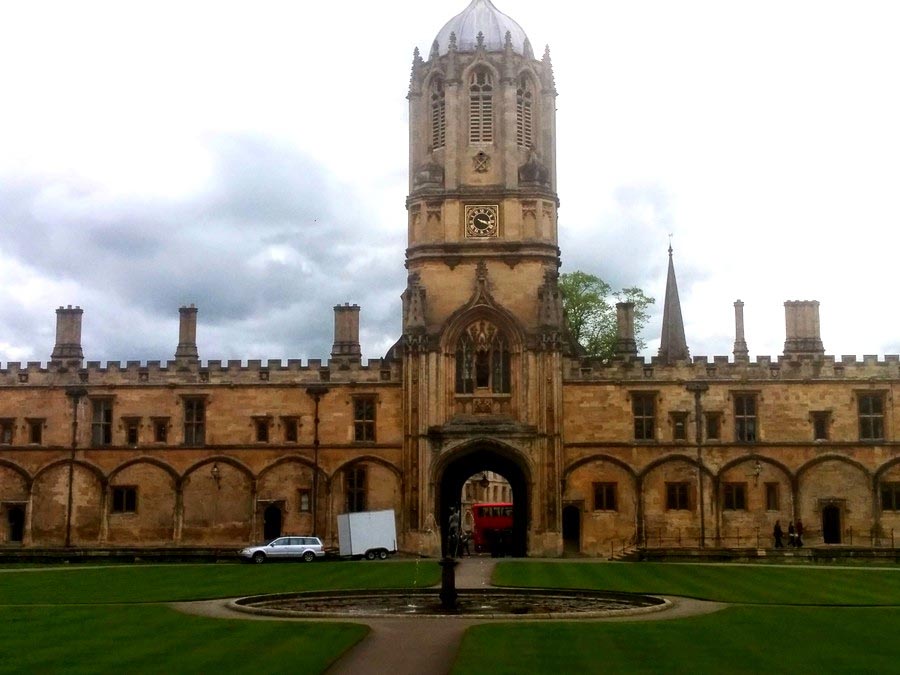 Places to visit Oxford – Colleges
Christ Church College is one of the largest, most prestigious colleges of Oxford. C.S.Lewis, the author of Alice in Wonderland, worked as a fellow at Christ Church and the college served as an inspiration in many of his novels. Einstein was also a teacher of Christ Church College at one point and his old room serves as the Middle Common Room today. The famous dining hall of Christ Church is familiar to every Harry Potter fan, as this was the dining hall used in the Harry Potter movies. The chapel of the college is large and beautifully decorated. The chapel has a rich history and visitors can take a free tour every hour to explore the history behind the chapel.
Magdalen College is also a large, beautiful historical college that visitors should see. It has a large garden, where deers are running around. The college has a tall tower, called Magdalene Tower, a beautiful dining room and a large chapel that visitors should see. The college choir sings in the tower at 6am on May Morning.
St-John's College is the richest college of Oxford. It is located on St Giles. It is a medium sized college with a beautiful courtyard and a lovely chapel. One of the gardens, the Canterbury Quadrangle was the first example of Italian Renaissance architecture in the 15th century in Oxford.
Further colleges to visit: Balliol, Trinity Colleges on Broad Street are some of the oldest colleges in Oxford. Balliol was established in 1263. New College on Hollywell Street is also a large, famous traditional college with an interesting history. It was established in 1379.

Places to visit Oxford – Pubs
Oxford has some famous pubs. Many of these pubs are hundreds of years old and served as an inspiration for many writers who lived and worked in town.
The Bear – It is the oldest pub in Oxford, it was established in 1242. It is located in a small alley on Alfred Street just North of Christ Church College. The place has low ceilings and it displays a collection of tie snippets on the walls. There are about 4500 tie snippets displayed. Famously, you could get a pint in return for a tie snippet in the middle of the 20th century.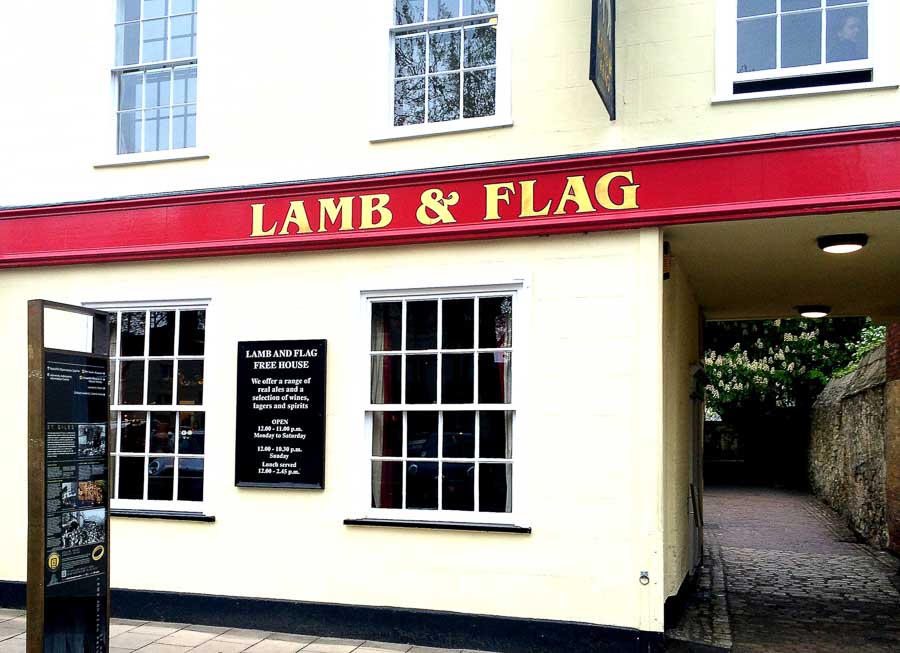 Lamb and Flag & Eagle and Child are two famous pubs located on St Giles. they are right across the street from each other. They both have a long history of 400 years. These pubs served as a meeting place for many writers. Thomas Hardy, C.S. Lewis and Tolkien wrote their novels here.
Places to visit Oxford – Historic landmarks
Bodleian Library on Broad Street, is the second largest library of the UK and one of the oldest libraries of Europe. Harry Potter fans might be familiar with it, because it served as a library of the Harry Potter movies. The library is beautifully decorated and it has over 12 million items. Its history goes back to over 400 years. Visitors have to register downstairs, before they are allowed to enter the library.
Sheldonian Theatre is a round building on Broad Street next to the Bodleian Library. This beautiful eight sided building is where every student matriculates and graduates. They also host concerts and speeches for famous people.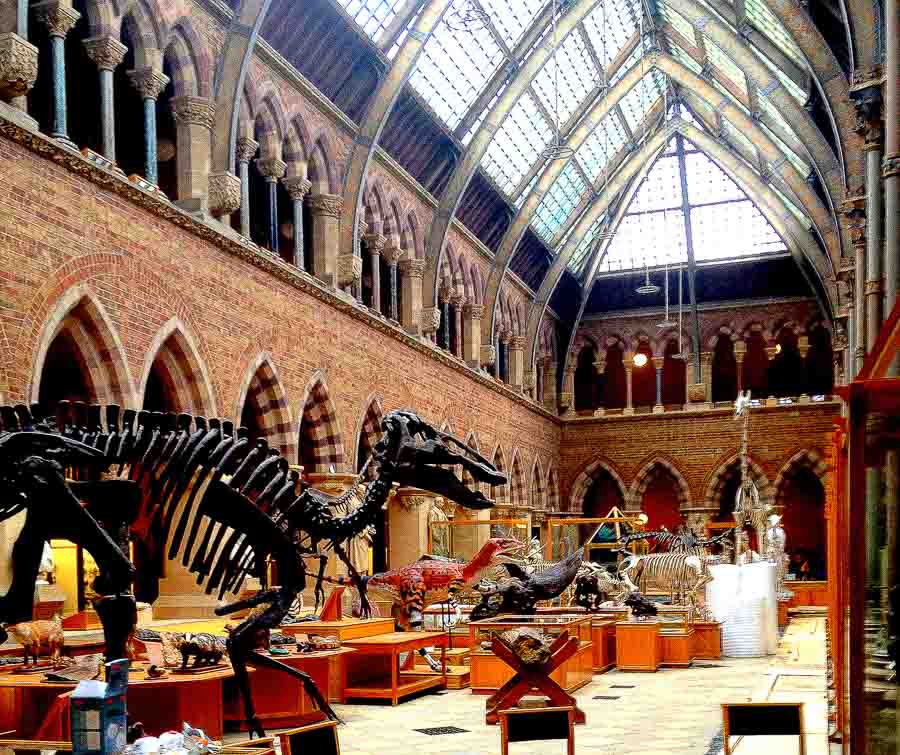 Oxford Castle
This medieval castle was built in the 11th century. Its prison was converted into a trendy high end hotel, the Malmaison Hotel. The prison cells serve as guest rooms today.
Carfax Tower
Climb to the top of the Carfax Tower on the corner of St Aldate's and Cornmarket Street. It is considered to be the center of the city and when you reach the top, you can take beautiful photos of Oxford from above.
Places to visit Oxford – Oxford Museums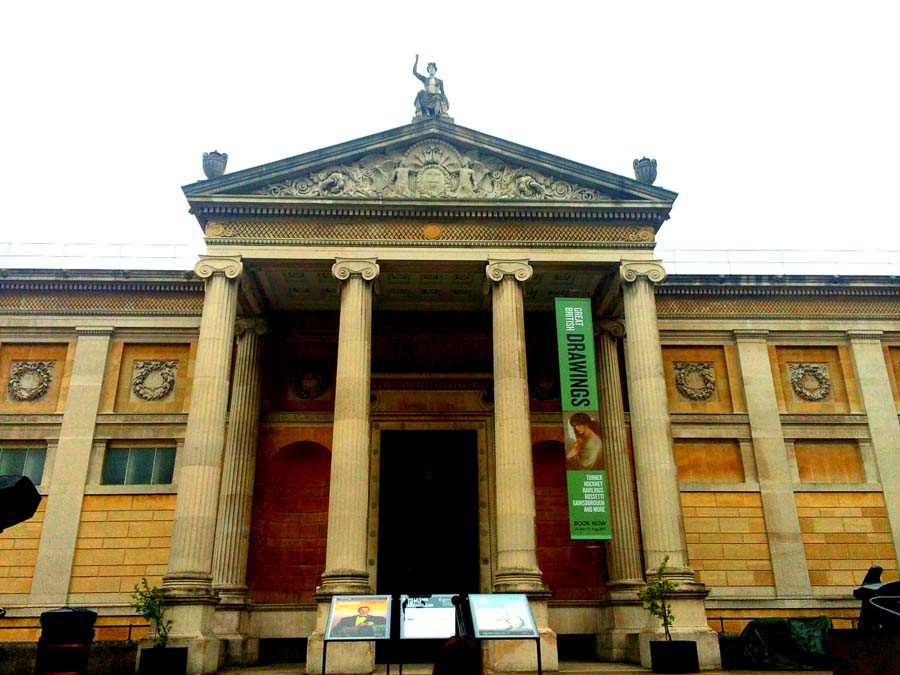 Ashmolean Museum on Beaumont Street in Oxford was the World's first university museum. Admission is free. The main museum has a huge collection of archaeological specimen and fine arts. It has a huge collection of antiquities from ancient Egypt and Sudan.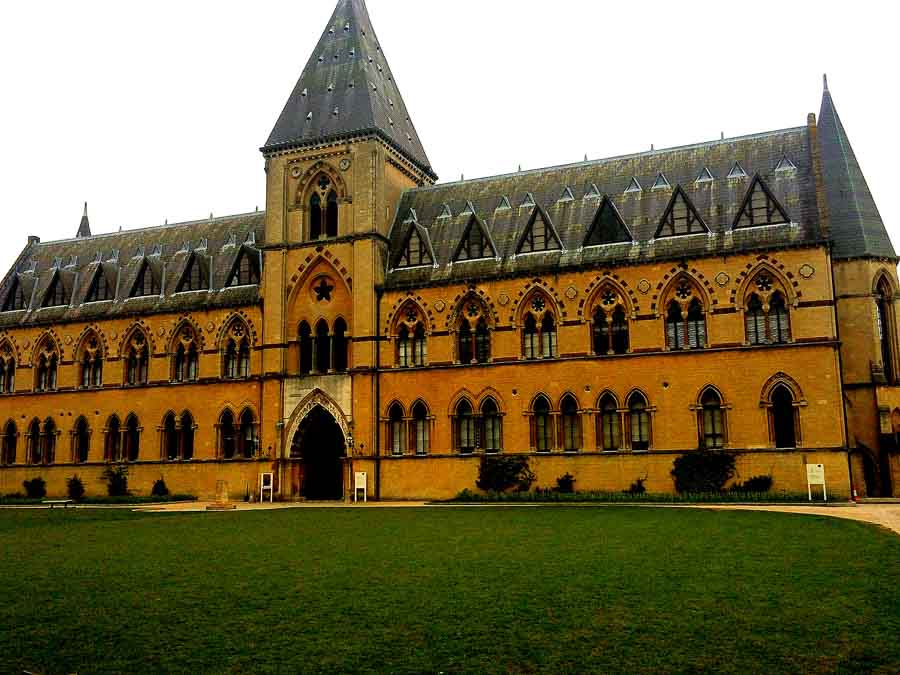 Oxford University Museum of Natural History is another fascinating museum to visit. The neo-Gothic building itself is beautiful enough to visit it and it is packed with interesting natural history specimens. The museum is a must see for science lovers.
As you can see there are many places to visit in Oxford,  it is the perfect day trip from London. Oxford is one of the most famous university towns of Europe and all the famous writers and academics who lived and worked here.
Bio:
Barbara is a London based luxury travel and lifestyle blogger of www.jet-settera.com. She left her country when she was 17 to conquer the World as a model. Ever since she has lived in seven countries and visited 68. She blogs about exclusive destinations and the some of the most prestigious events around the World such as Venice, Cannes, San Sebastian Film Festivals, Oscar Parties in LA, Fashion Weeks in Milan or Paris, yacht parties in St-Tropez as well as Prince Albert's wedding in Monaco. She also writes about adventure travel across Asia, South-America and Europe. Read about her latest adventures to Indonesia on her blog, Jet Settera.com.
Find me on Twitter, Facebook, Instagram