Popular train destinations in the USA
Train travel is a wonderful way to enjoy being on the ground and really seeing the landscape unfold before you around different parts of the United States. Even though train service is not as well established in European and Asian countries, it is still a wonderful transport option for those that want to visit the United States in a slower and carefree way to travel around different regions of the country. An added plus is that there are so many beautiful and scenic areas that are covered only by train routes in the United States, making this a truly unique American travel experience unlike other forms of travel in the USA.
Here are some of my favorite train routes to consider by rail in the US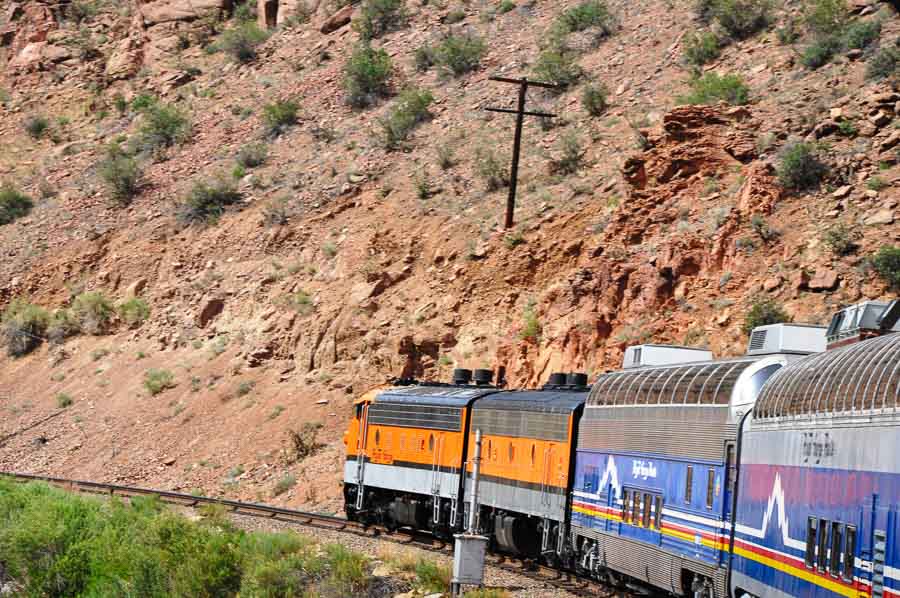 Photo credit: Steve Collins  Santa Fe Travelers
California coastal train route to Washington
The entire California coast is spectacular by train service and when you include both visits to Oregon and Washington, you really get to see the landscape and cities along the way in all its majestic beauty. It's easy taking the Amtrak routes anywhere along the corridor between the three states and you can research your route using GoTicket.io for update train schedule and prices.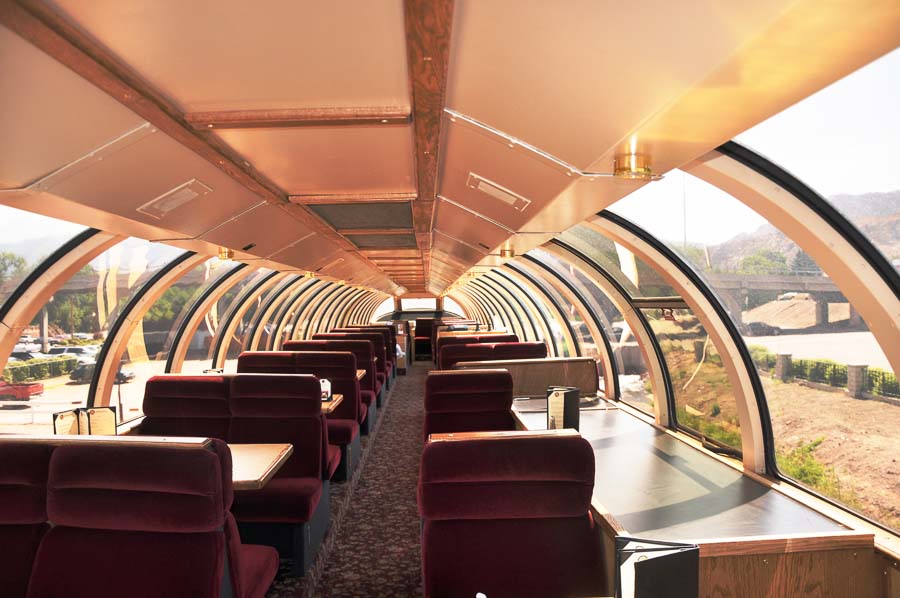 Photo credit: Steve Collins Santa Fe Travelers
Chicago to Oakland via the California Zepher
This route through Amtrak covers spans over 7 states and travels about 2,440 miles. While traveling on this route you will following stunning canyons along the Colorado river, beautiful vistas of the Rocky Mountains, low land deserts of Utah and Nevada and then crossing the iconic Sierra Nevada's through the Donner summit. Along the way, you will also stop by large cities including: Chicago, Denver, Salt Lake City, Sacramento, Reno and into Emeryville/San Francisco.
New York City to Vermont
Traveling from the Big Apple to the beautiful coast and mountain ranges in the East Coast up to Vermont is not to be missed. This scenic route covers the majestic Catskills in upper New York State to the stunning Green Mountains of Vermont. Along the way you will pass lovely cities and scenic regions to discover including: Albany, Rhinecliff-Kingston, the mineral spas of Sarasota Springs, Lake George and Fort Edward. End of the line at Rutland, Vermont offers a variety of outdoor pursuits including skiing, hiking and many mountaineering based activities. If your planning on staying around Rutland, check out these hotel reviews and offers here, for the latest prices and availability.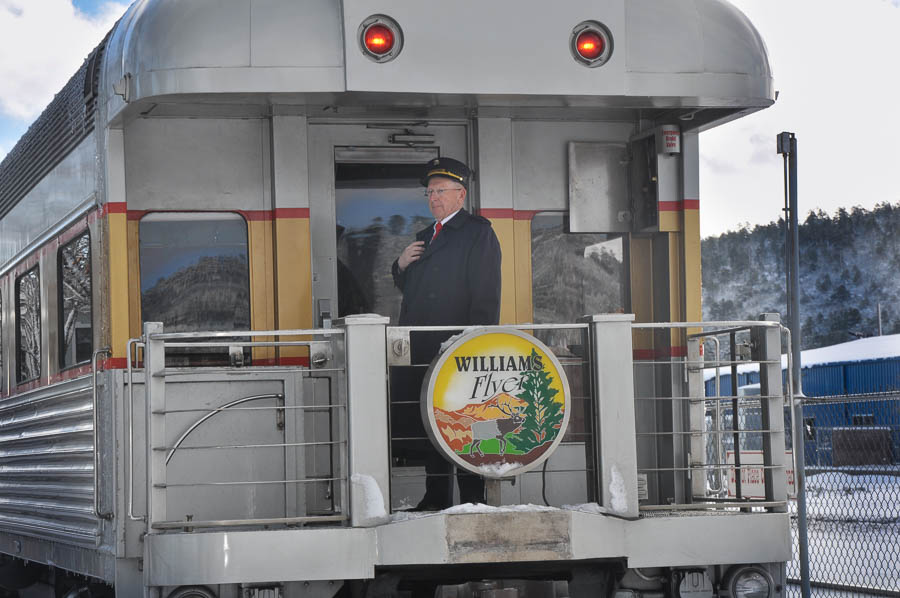 Photo credit: Steve Collins Santa Fe Travelers
The Grand Canyon Railway
This stunning train service operating from Williams to the Grand Canyon, Arizona takes about 6 hours roundtrip. You will get to see the impressive views from the South Rim of the Grand Canyon including the San Francisco Peaks, the Coconino Canyons and other gorgeous vistas along this route. A stay in the Grand Canyon is definitely warranted especially if you can book a room at the iconic El Tovar hotel before you head back on your roundtrip rail ride (Reservations for this popular hotel are typically done a year in advance). There's plenty to explore at Grand Canyon National Park, so definitely plan a stay to explore the park and even do the infamous trail hike to the bottom to the Colorado River.
 
Photo credit: Steve Collins Santa Fe Travelers
Durango to Silverton, Colorado
This scenic narrow gauge railway and train ride from Durango climbs up from 6,500 feet slowly to Silverton, Colorado at about 9,300 feet. Along this beautiful ride, you will see breathtaking views of the mountain ranges and countryside. This train ride is done through a working 1920s steam locomotive and passenger rail cars made in the 1880s which is an exceptional experience to witness and enjo. Along the way you will pass through old wooden bridges like High Bridge at 190 foot tall, the Animas River and 14,000 peaks of the Colorado Mountain range. If your staying in Silverton, check out these hotel deals here for the latest prices and reviews.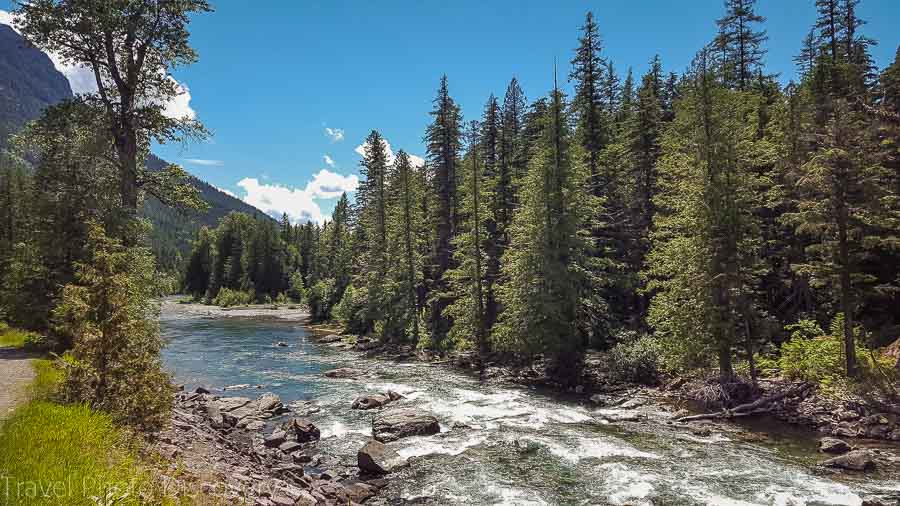 Northwest Passage from Eugene, Oregon to Vancouver
This rail route from Oregon to Vancouver, British Columbia offers a variety of wonderful scenery changing constantly from rain forests to tranquil meadows, seascapes, lonely farm lands to majestic mountain peaks of Mt. Rainier and Mt. Baker. You'll also pass large and small cities including: Portland, Seattle, Tacoma and Bellingham, Washington. There's plenty to see and stop along the way to check out iconic travel spots including: the Museum of Glass in Tacoma, Pike Place Market in Seattle, or Fairhaven Village in Bellingham. If you are staying around Seattle and checking out Pike Place market, you can book a room close by here, so you can explore the area and have a fantastic meal at the market.
You can't go wrong by traveling on rail through some of these panoramic and beautiful railway systems in the United States. For more train transport information, check out GoTicket.io, for more routes and planning itineraries. It's definitely better traveling by rail to these top railway spots instead of the usual flying or driving options.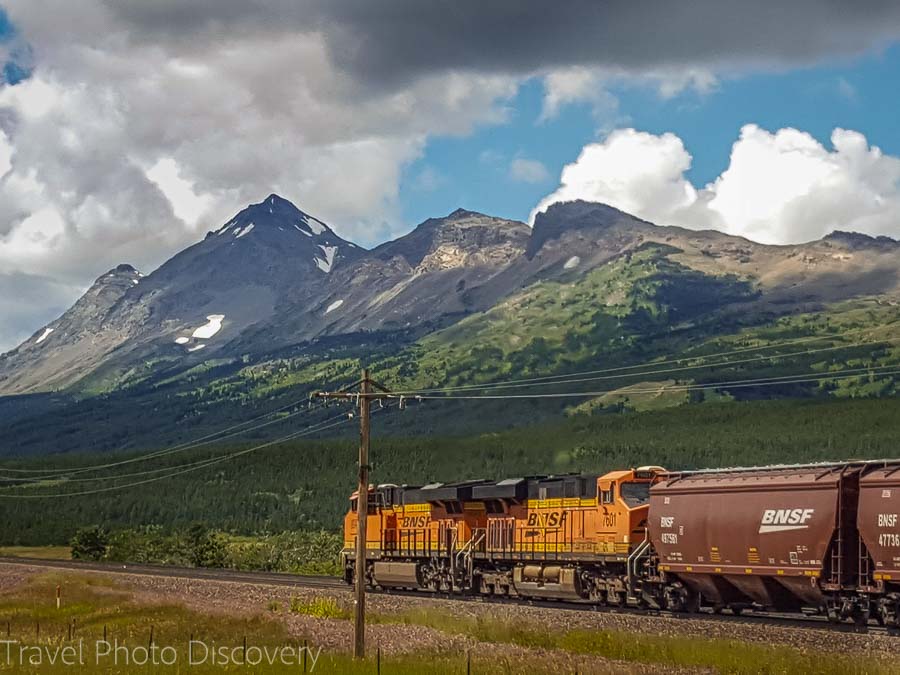 Hotel stays at your destination
Part of the fun with these trips is to explore the end destinations and enjoy exploring the area. If you are looking for hotel accommodations in each of these areas, check out the latest reviews and prices from TripAdvisor here. You can check for deals and reviews at the same time.
Thanks for visiting today and checking out this post on Popular train destinations in the USA, hopefully you will be able to see and experience these amazing train routes in the US and even try one our yourself. If you enjoyed the images and post, could you please share it with any of the social media buttons located around the post.
If you like what you see, come and check out my other social media channels for more updates, including Instagram, Pinterest and Twitter
Note – This post contains some affiliate links which help to maintain this website at no additional cost to you.  I thank you for supporting these sponsors and my blog.