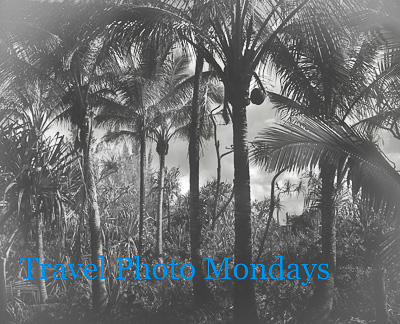 Road trip along the Hamakua coast, Travel Photo Mondays
It's Monday morning, time to enjoy some gorgeous travel photography and inspiration from around the world. Let's banish those Monday blues by sharing gorgeous imagery and story telling
Today, let's go visit another beautiful area along the Hamakua coastline on the Big Island. We are taking one of my  favorite road trips through Highway 19 and detouring through the scenic road leading Mauka (uphill) to Akaka Falls and the picturesque town of Honomu.
The recent rains have made the waterfalls at Akaka falls huge, so I wanted to take a detour and visit the falls along with walking around the gorgeous botanical garden surrounding the waterfalls. It's quite lush with huge tropical plants, bamboo groves and aromatic scents of gardenia, plumerias and wild ginger everywhere. It almost looks like a scene from Jurrassic Park except that this is a paved trail leading around the park to the main waterfalls with stunning panoramic views of the falls and canyons.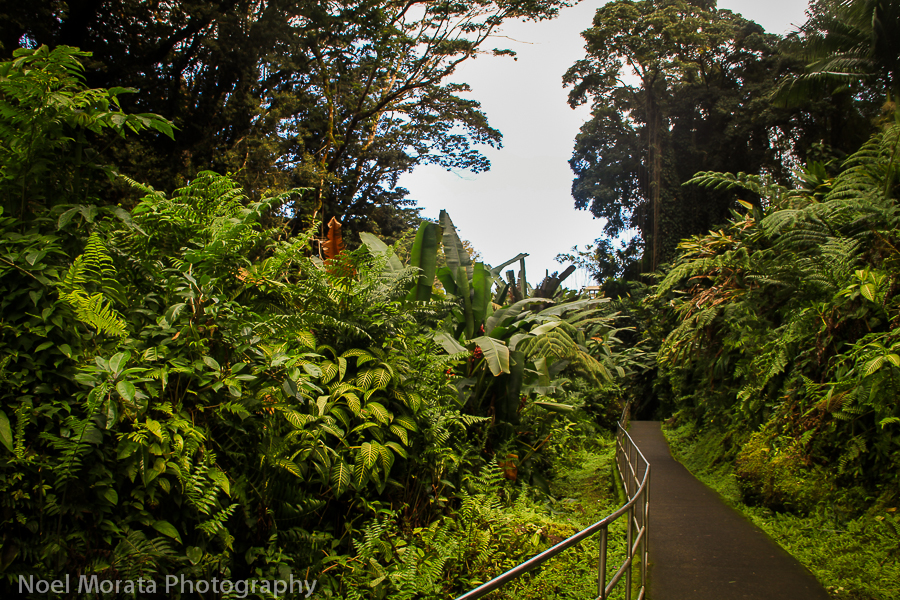 Along the drive to Akaka falls you can stop and view many scenic locations of the countryside like the horses in this pastureland just along the side of the road. It's a perfect spot to stop, enjoy the horses (they love apples) and takc some sweet photos like below – don't you agree?
Or, how about stopping for some coconuts at this fruit stand, lots of tropical fruits to sample here,  in the mood for just picked pineapples from the farm?
Afterwards, lets stop at the small plantation town of Honomu and look for some snacks, and check out some of the galleries and shops in town. The colors and design of the buildings are quite bold and attractive don't you think?
Want to pick up a cheap Aloha shirt or a sarong in Honomu, plenty of choices and the prices are really good!
These road trips are fun to do just around your neighborhood, in my case along the Hamakua coastline – it's a perfect place to enjoy the day and see paradise in many facets. Thanks so much for coming to visit Travel Photo Mondays and taking this road trip along the Hamakua coast in East Hawaii. Come and enjoy some of these other bloggers from around that world showing you some beautiful imagery.
If you like this post on Road trip along the Hamakua coast, Travel Photo Mondays, please consider subscribing to the blog below I would appreciate it if you could also share this post with any of the social media buttons around the post, thanks!