Why Choose a Canadian Rockies Road Trip Itinerary?
Rated as a top drive by Conde Nast Traveler, the Canadian Rockies National Parks and Icefields Parkway is one of the most scenic road trips in the world. If you love the outdoors, driving through the Canadian Rockies from Jasper to Banff is filled with awe-inspiring scenery that can be accessed from the road and from numerous hiking trails. You'll enjoy this experiencing RVing in Canada and Canadian Rockies, a once in a lifetime experience worth doing some day.
People often ask, 'Can you drive through the Canadian Rockies?' Icefields Parkway runs through the Canadian Rockies; it is a highway that connects Jasper National Park to Lake Louise and Banff National Park in Alberta Canada. On our way to Montana from Alaska, we took advantage of this exquisite road trip. While I focus on a North to South trip, just reverse this itinerary to start in Banff for a South to North Canadian Rockies Road Trip. No matter your approach, the hanging glaciers, rushing waterfalls, turquoise lakes, and pine forests on the Icefields Parkway make this road trip unlike any other. Beauty abounds at every turn, so take your camera everywhere you go.
Jasper National Park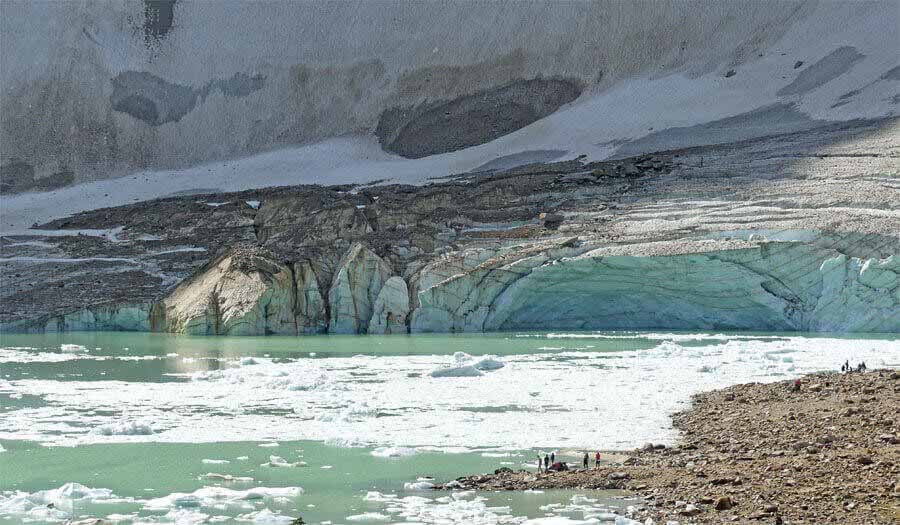 Edith Cavell GlacierJasper is the largest National Park in the Canadian Rockies with 5 distinct areas – Town, Maligne Valley, Edith Cavell, Miette Hot Springs, and Icefields Parkway. Prepare to be awestruck by majestic peaks, roaring waterfalls, beautiful lakes, a variety of wildlife, and stunning scenery. There are ample hikes of varying difficulty in each of the 5 regions of the park.
Things to see and do for 3-days in Jasper
Our first stop was Jasper National Park – to explore the downtown, and visit the Jasper Information Center, a National Historic site. The visitors' information center is in a historic rustic wood and stone building in the center of town. This National Historic site is a good place to get maps, information on hikes, learn about tours, sights in the area, and lay out a plan for a Jasper visit.
Downtown Jasper is filled with restaurants and stores. I loved the Raven Bistro, a Mediterranean Fusion fare, in downtown Jasper. If camping, town is the place to grocery shop!
Here are our top picks for Jasper over 3-days:
Town of jasper
Miette Hot Springs
Hike Edith Cavell
Scenic drive to Maligne Lake (watch for wildlife)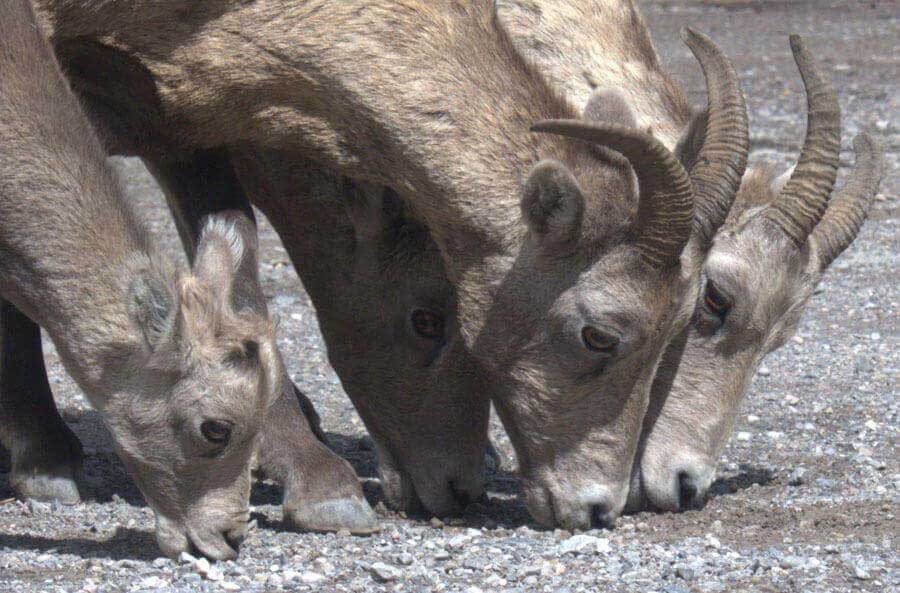 Big Horn Sheep on the Road to Maligne Lake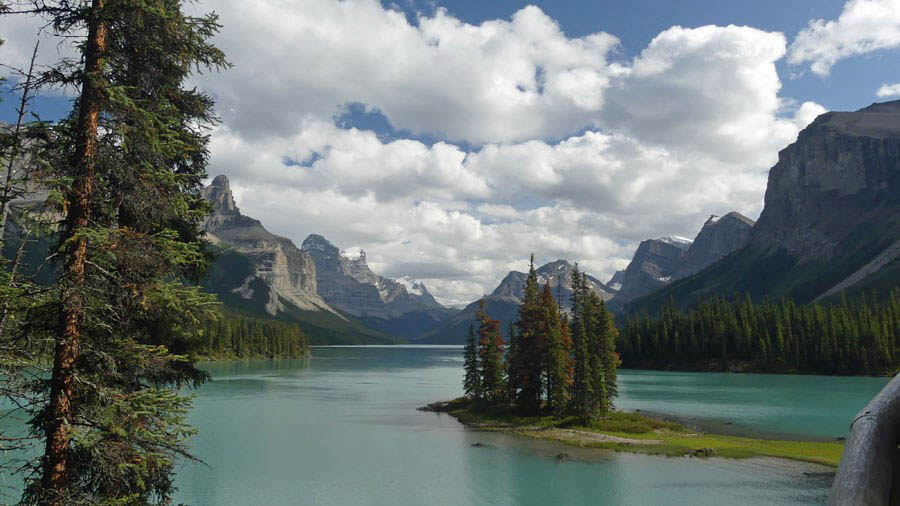 Maligne Lake
Maligne Lake Cruise
Maligne Lakeshore hike
Jasper Skytram and summit hike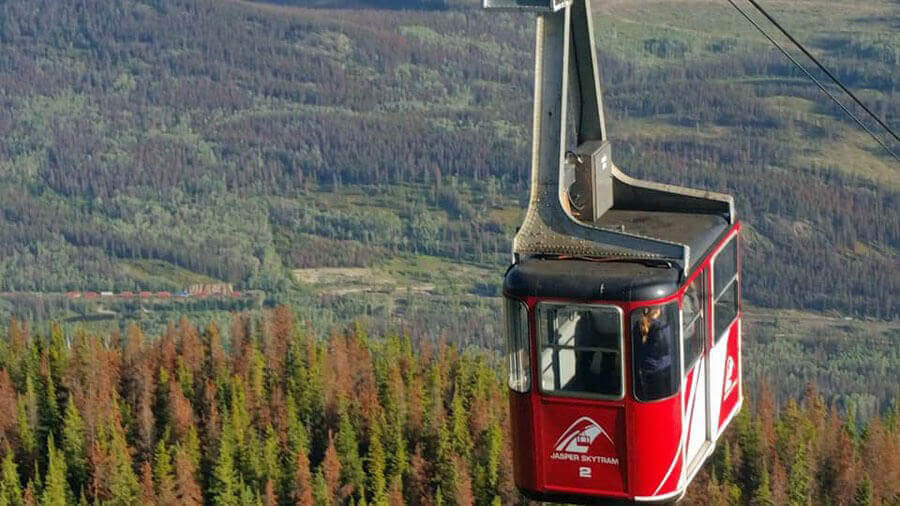 Jasper Tram and hike from Tram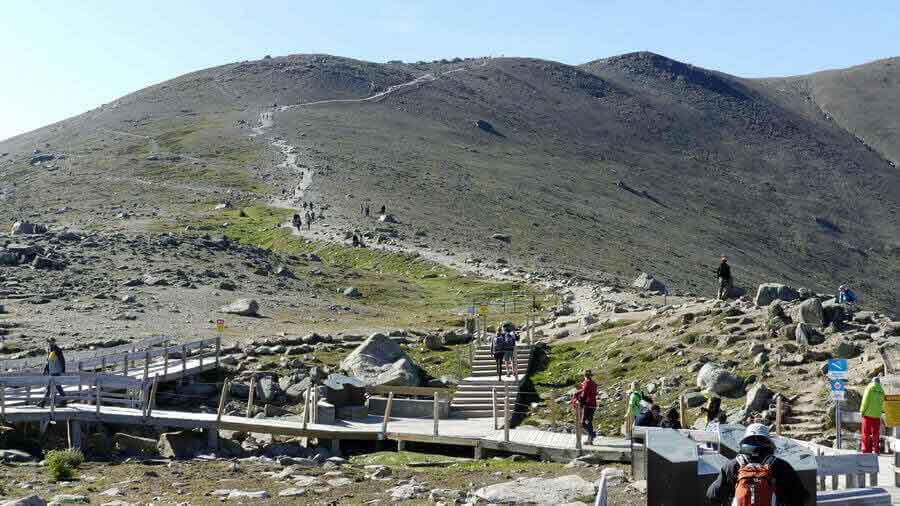 Next Stop is Lake Louise, but first, get ready for a jaw-dropping trip on the Icefields Parkway. Plan to stop at the pullouts, walkways and hikes along the way.
One-day on the Icefields Parkway on a Canadian Rockies Road Trip
Travel the Icefields Parkway for unmatched beauty from Jasper to Lake Louise. While a direct drive takes 3 hours, plan for 8-hours, and have your camera ready! Waterfalls, glaciers, gorges, hikes, and lakes, all titillate the senses. Stops for hiking, scenery, and photography are all worth the time. Choose any one for a picnic, and take your food since there are not many places to buy food on the Icefields Parkway.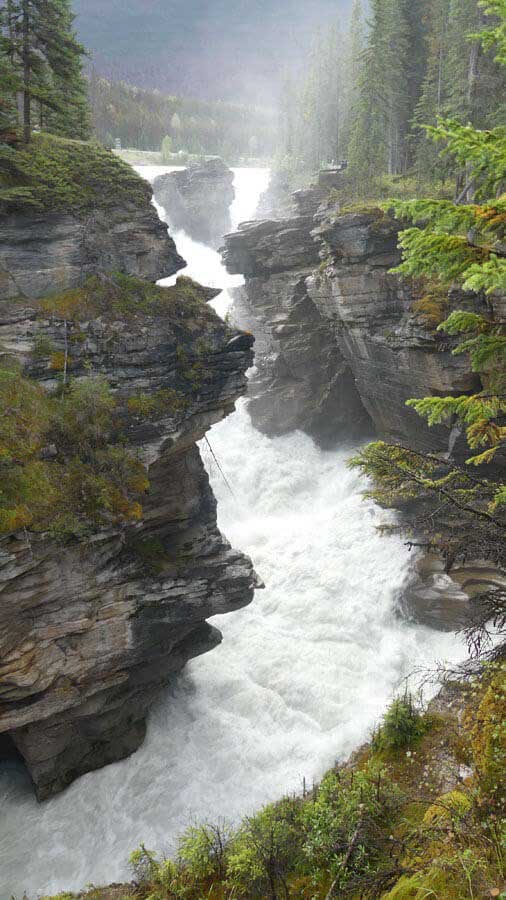 Athabasca Falls
Athabasca Falls
Sunwapta Falls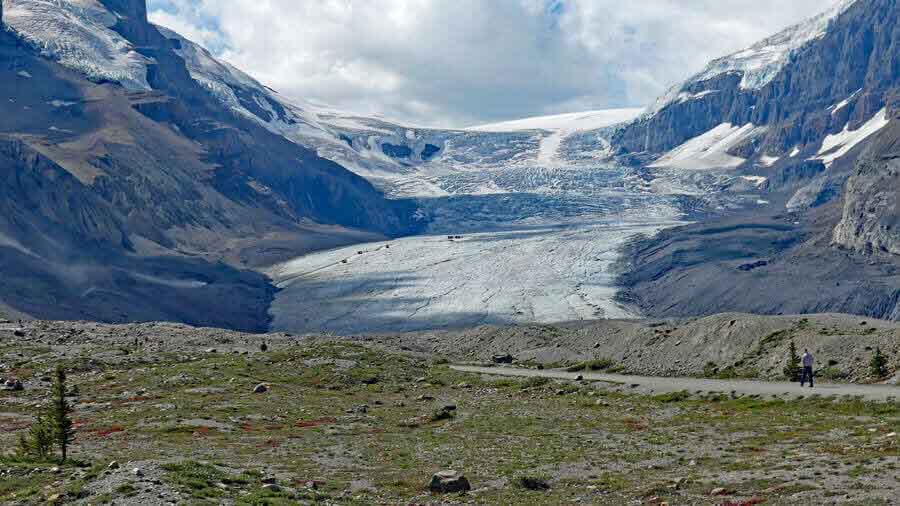 Columbia Icefield/Athabasca Glacier
Columbia Icefield/Athabasca Glacier/Toe of the Athabasca Glacier
Parker Ridge Trail
Mistaya Canyon
Peyto Lake
Bow Valley Summit and Lake
Things to see and do in Lake Louise
Of the 3 parks, Lake Louise is the busiest, especially in summer. If driving, it's best to either head out early, 4:30 AM to get a parking space, or make use of the Banff Buses. We canceled our rental car, at the recommendation of the Visitors Center, and used the bus system. We still had long lines at bus stops, but it was better than driving (and parking) ourselves.
Be sure to stop at the Visitors Center in the Town of Lake Louise to get maps and plan your hikes. Here are some hikes and scenic overlooks to consider from Lake Louise: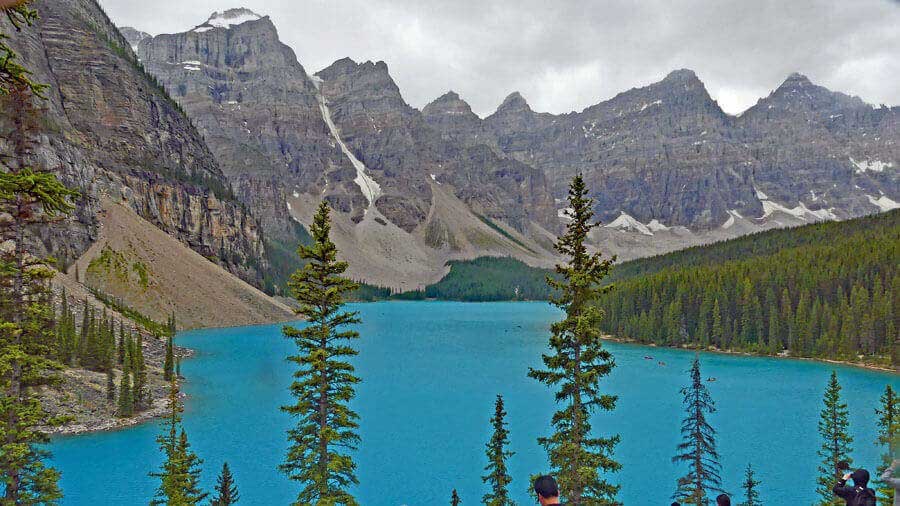 Lake Louise
Lake Louise
Teahouse and Big Beehive
Lake Agnes
Moraine Lake
Rockpile
Consolation Lake
Bow Glacier Lakeshore and Falls
Plain of Six Glaciers Teahouse
Lake Louise Summer Gondola
Even if you don't stay at the Fairmount Chateau Lake Louise, it is worth a stop to see the grandeur of the chateau, have a meal or tea. There was not a restaurant in the small town of Lake Louise that I would recommend.
It's not possible to do all of these if staying only three nights. We had to choose; no matter what you choose, you'll see gorgeous natural beauty.
What to see and do in 3-days in Banff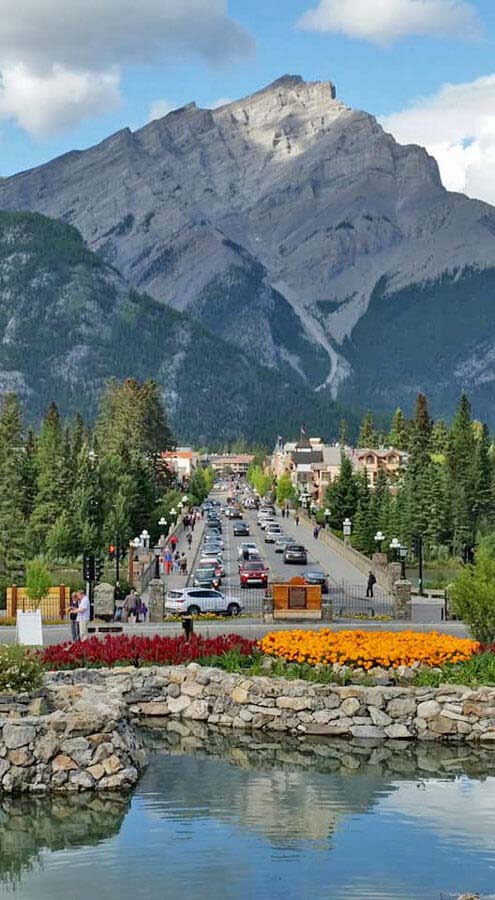 Town of Banff from Cascade Gardens
Banff can be very crowded in summer as well, so using the bus system is a good choice. Although, one day we took our motorhome out early – 4:30 AM for the Johnston Canyon hike, which is less accessible by bus. There were so many people heading out during my return hike that by 9:30 AM, the trails were almost impassable to return to the trailhead.
Hikes to consider: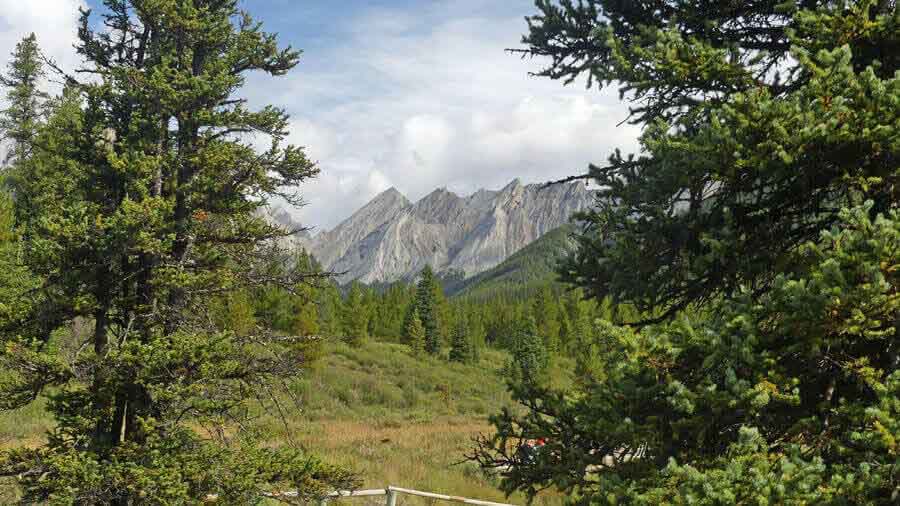 Johnston Canyon / Ink Pots
Johnston Canyon / Ink Pots
Lake Minnewanka
Tunnel Mountain
Hoodoos Trail
Sulphur Mountain
Things to do in town
Cave & Basin Historical Site, and Banff Springs snails
Cascade Gardens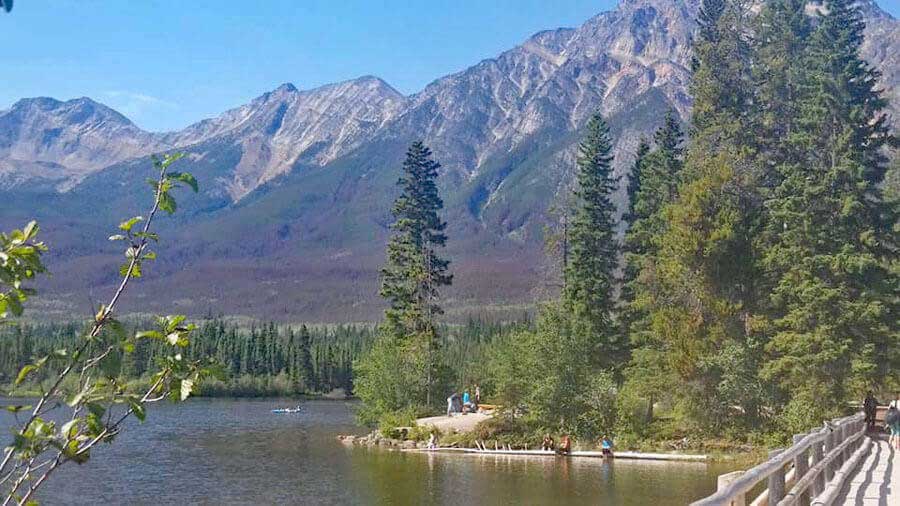 Pyramid Lake
Pyramid Lake
Drinks and coffee at Whitebark Café
Shopping
Other attractions
Upper Hot Springs
Banff Gondola
There are also many difficult and extreme hikes that I did not mention; the Visitor Center can tell you about them.  With so much to choose from in Banff, plan your time to be sure to see everything on your list.
Tips – What you Need to Know
To enter these parks, including the Icefield Parkway, Town of Jasper, and Town of Banff, a Canadian National Park pass is required. You can purchase the pass as you enter the first park. It may be cheaper to buy an Annual Discovery pass rather than a daily pass, depending on the number of days you are planning to be in Canadian National Parks. Passes are discounted for seniors over 64.
Planning
Advance planning and reservations are required for these 3 parks. They are quite popular with tourists internationally, especially in the summer. If camping, make sure to secure reservations on the day reservations opens, or you may not get a reservation in the national park.
Parking and Transportation
I highly recommend having a car or renting one at Jasper. Parking is not as difficult as it is at the other 2 park areas.
Public transportation – the local buses – are the best choice for Lake Louise and Banff due to the very limited parking areas in and around both of these parks.
Getting there for a Canadian Rockies Road Trip
Many people fly into Edmonton to start at Jasper, or Calgary to start at Banff for this 10-day Canadian Rockies road trip itinerary. This is a 178 miles /287 km drive from Jasper to the Banff via the Icefields Parkway. It's a stunning drive filled with hiking, photography, and wildlife opportunities.
Some RVers often take this trip either going to or returning from Alaska to the lower 48 US states. It's just as easy to rent a car and accommodations as long as they are secured in advance. It is a 4-hour drive from the Edmonton Airport to Jasper.
If flying in, consider renting an RV in Canada for a Canadian Rockies Road Trip.
What is the best time of year to visit Canadian Rockies?
Spring, late Summer, and early Fall are good times for a Canadian Rockies road trip. People ask, 'how many days do you need?' Ten days is ideal with drive time from Edmonton or Calgary. If you have more time, there is plenty to do in any of the areas.
While summer in these national parks is very crowded, we found mid-to-late August in Jasper busy, but not uncomfortable as the other 2 parks to the south. Lake Louise and Banff were outrageously busy at the end of August; we were told it is worse earlier in the summer. I would recommend late August for Jasper, and early September in Lake Louise and Banff, or an early June trip.
Conclusion
We drove to the Canadian Rockies from Hyder, Alaska, stopping at Fraser Lake and Prince George for 1-night each. Then we spent 3-nights at Mt. Robson Provincial Park, also part of the Canadian Rockies, before arriving in Jasper in mid-August.  Overall, we spent 9 nights and 10 days between Jasper and Banff National Parks, which is enough time to see the whole area. However, I wish we had spent 2-weeks to do more hiking and see more of each area. No matter how long you spend, if you love the outdoors, this Canadian Rockies road trip itinerary will not disappoint!
Share or pin this for later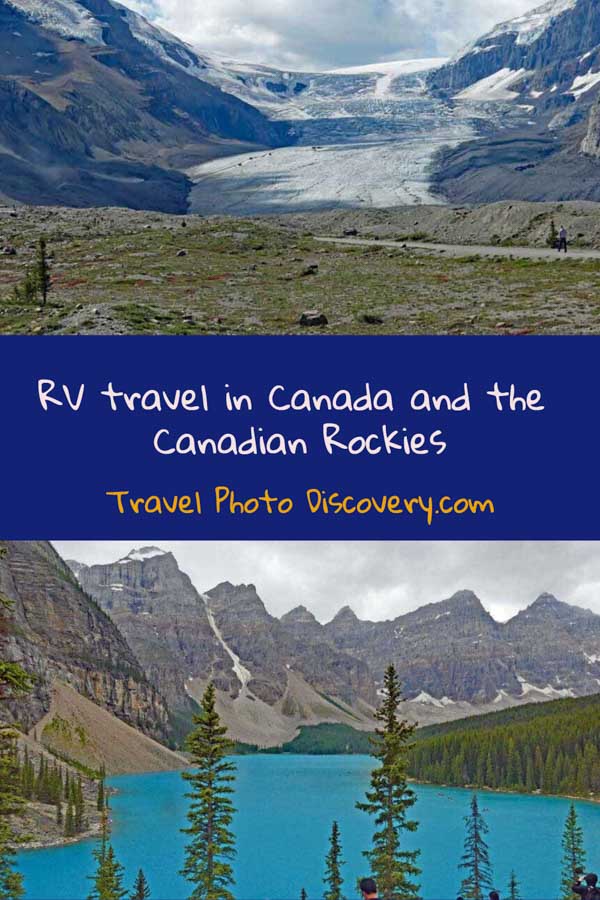 …………………………………………………………………………………………………………………………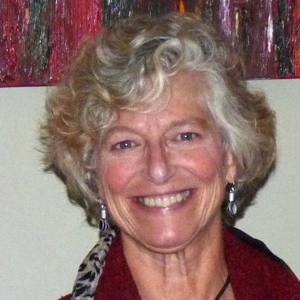 Guest Writer Bio
Wendy E, author of AdventurousRetirement.com blog, and her husband Tom, photographer, travel year-round and write about their travel adventures.  Adventurous Retirement is about Adventures in Style for Less where they share adventures and introduce people to new and fun venues, both free and at reasonable cost.
Wendy E with Adventurous Retirement
Adventures in Style for Less
Thanks for visiting and checking out this post on RVing in Canada and Canadian Rockies. Bookmark this post for future reference when you are looking for some Hawaii activities, adventure or fun experiences.
Please do share this post with any of the social media icons on the side bar and thanks for visiting today!