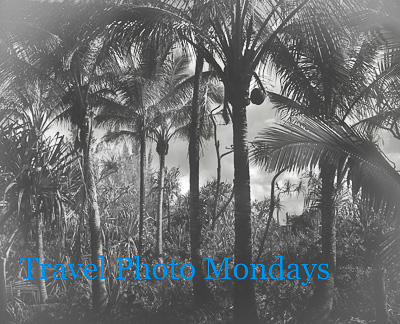 San Francisco Cherry blossom festival – Travel Photo Mondays
It's Monday morning, time to enjoy some gorgeous travel photography and inspiration from around the world. Let's banish those Monday blues by sharing gorgeous imagery and story telling. You can also check us out on Twitter for Travel Photo Mondays at #tpMondays for more updates and submissions for the day.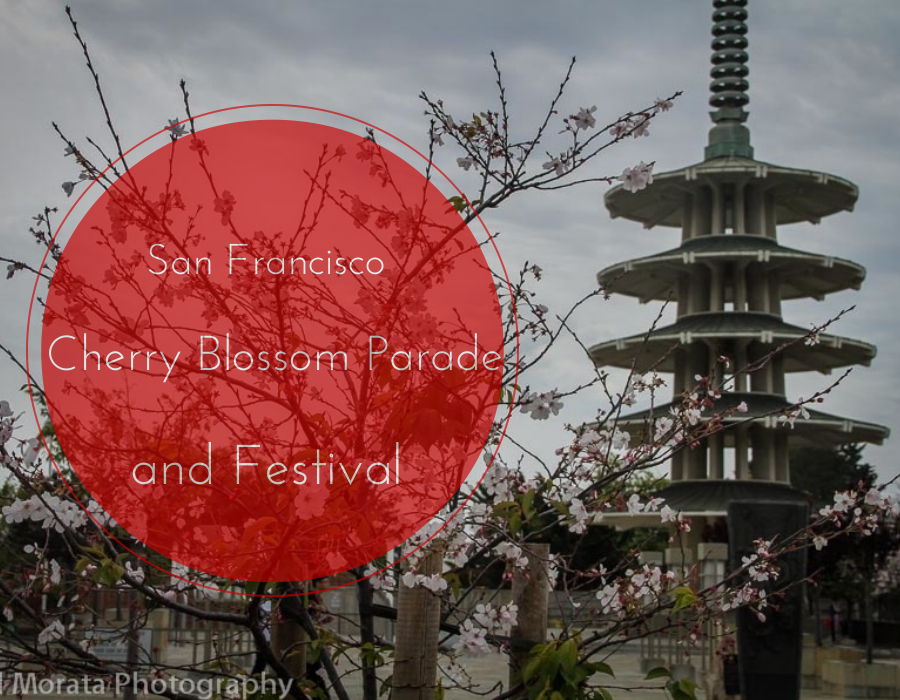 That first bite was just perfect, a nice crunch, so hot and crispy and when you bite into the soft and tender tempura shrimp. The bento special box was delicious and I was glad to order this from one of the Yatai (take-out) stands lining a whole corridor at the recent Cherry blossom festival in San Francisco. The parade route was extremely late getting to the bandstand area in Japan town, so all the food stalls were packed with hungry people wanting to eat first and then watch the colorful parade pass by the main route. Part of the fun of going to these parades are the bright and graphic food stalls with every type of Japanese street food available to tempt you to wait in those long lines.
The day was just perfect, a warm sunny Sunday in the city, quite rare for this time of the year in San Francisco – in fact for most locals it would be too hot getting past 85 degrees, a real springtime record! I almost felt sorry for many of the marching bands and geisha in full regalia and heavy makeup walking the entire route in full sun – almost unbearable for San Francisco. It was difficult to get a decent viewing spot to take photographs of the parade seeing that crowds were 10 people thick along the parade route, not my idea of enjoying a parade when you can just see the tops of most of the marchers heads.  I take a few candid and experimental shots with my camera raised high as far as my hands would reach above my head – I end up taking shots of buildings and heads cut off in weird angles.
Okay, it's time to give up on the Cherry Blossom parade (the crowds were just too much and picture-taking was impossible). I decide to just walk around Japan town and enjoy the nice quiet areas and maybe find some dessert, something unusual to satisfy my sweet inclinations. The inside mall in Japan town seem abandoned since everyone is outside enjoying the parade and street vendors. It's nice to finally have some space and few crowds walking around the building. It's such a strange feeling that inside it's relatively quiet and just outside, it's almost crazy mob scene. Whew, so glad I'm indoors where it is more relaxed and at a nice pace to enjoy a Japanese experience, outside of Japan.
Visiting Japan town at the Kintetsu building in San Francisco
It's more relaxing inside and fun to explore the cool interior like you were walking down an actual street in Japan.
I love stopping by these restaurants with all their plastic food – what you see is what you get from these delicious looking 'plastic' food displays.
Cats seem to very very popular in Japan, hence all the cat ceramics and nick-knacks.
It was not my best photo excursion days to photograph the Cherry Blossom festival in San Francisco – I think I got away with just a few decent shots of the event. The takeaway from this was just to enjoy the day for the activity and fortunately, I found walking around Japan town was less crowded and more pleasant away from all the crowds. I also got to take some actual cherry blossoms blooming in the main square at Japan town.
Did you enjoy visiting  the Cherry Blossom festival and Japan town and for Travel Photo Mondays? Thank you for visiting us today, please do check out these other bloggers below by clicking on their links.
If you enjoyed this post on the San Francisco Cherry blossom parade,  please share it with any of the social media buttons below, thank you.