San Francisco in Black and White, photo Friday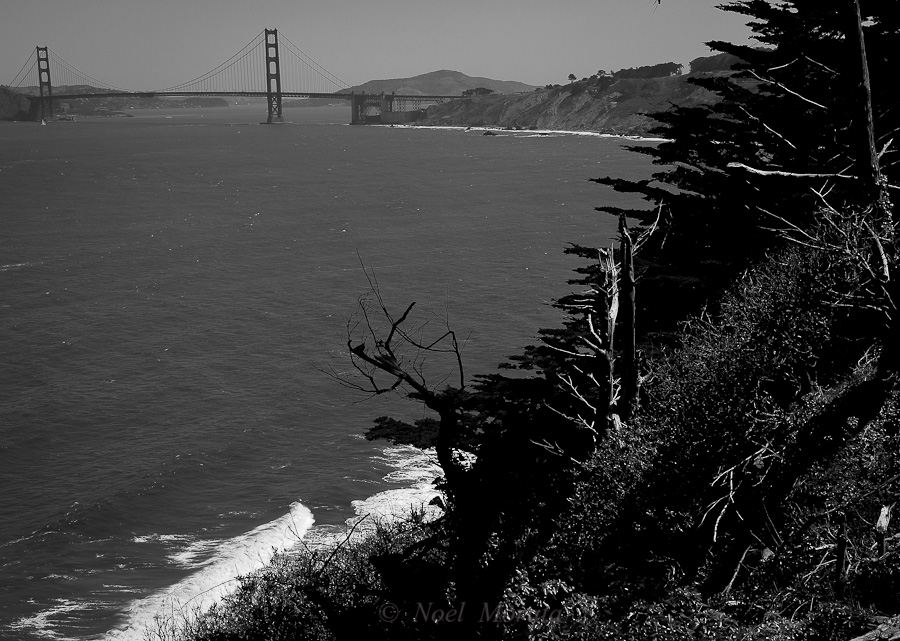 (Walking along the coastal trails from Lands End to Baker beach in San Francisco)
Taking pictures in San Francisco and creating black and white photographs of this iconic city is a fun and exciting challenge, and exploring the many attractions and landmarks around the city can easily fill up one's itinerary. It's always an adventure walking around the various neighborhoods and visiting the main sights of the city, considered America's favorite city by the bay
The outdoors and nature in the city
There are many outdoor parks and trails in the city worth visiting with panoramic vistas or the city skyline and framing some beautiful views to photograph and capture.  Many of the parks and green belts in the city are in located up along the hills dotting the city, from there you'll get different terrains and scenery, vegetation, with unique vista points overlooking the entire city and bay area. Along the coastline and bay front, you find plenty of open spaces offering scenic views of the Pacific ocean,  the rugged coastlines and beaches leading to the Golden Gate bridge, with Treasure and Angel island framing views of the entire bay area.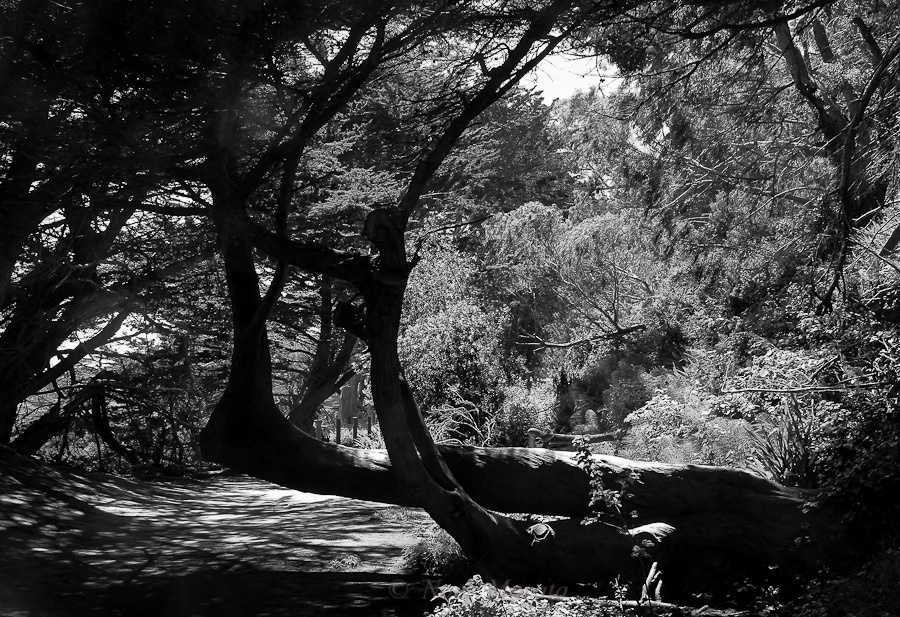 ( A dense and forested area along the coastlines of the San Francisco headlands and the Golden Gate Recreation area)
Sometimes its easy to visualize or compose an image that converts well into a black and white image depending on the scene, the lighting condition, or details within in the photograph. But other times, its may be difficult to create a good composition that will translate well into a black and white image.  Utilizing post processing software like Adobe's Lightroom or Photoshop helps in the digital darkroom to make any corrections or utilizing the extensive tools available to create more dynamic and interesting compositions, interesting light, editing/layout design and presentation formats.
I have more success in converting color photographs of landscapes and nature studies into a black and white image, especially if there is a nice range of black, grey and white along with good contrast, shade and details in the imagery. Using popular techniques like bracketing and HDR (high-dynamic range) can bring out more details and 3D effects to each image.
Sandy walking trails to Baker  beach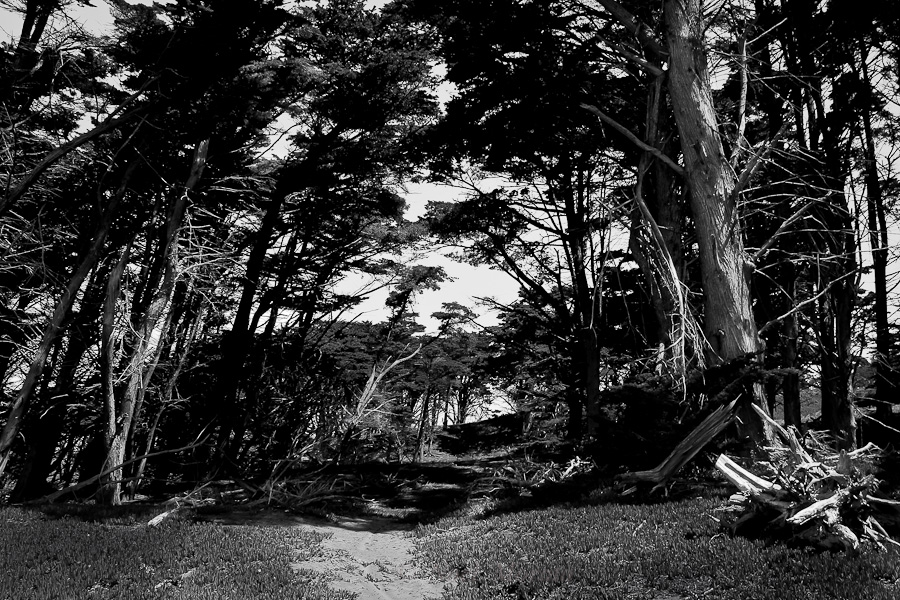 Walking along some of the coastal trails along the bay and facing the Golden Gate bridge takes you back to an earlier time and place in California history.  It feels like nothing's changed to these natural places in the midst of the urban sprawl and homes tightly packed to each other like sardines. It's a blessing to have these open spaces for everyone to enjoy the view, relax or just take a nice contemplative walk.
Ah, it's so nice to breath and enjoy the idyllic scenes here, such a beautiful thing to enjoy in San Francisco, and what a gorgeous place to enjoy nature. Thanks for visiting today and I hope you enjoyed this post on San Francisco in Black and White, photo Friday, If so please do share it with any of the social media buttons around the post, thank you.