St. Thomas is the second-largest island in the U.S. Virgin Islands and is also the home of the territory's capital, Charlotte Amalie. This island was initially settled by indigenous peoples around 1500 B.C., before being colonized by the Dutch in the late 1600s and then purchased by the U.S. in 1917.
The island is a popular day stop for cruise ships, but it offers a lot for travelers to enjoy, so those looking to get the most out of their visit to St. Thomas should consider spending at least a few days there. If you're thinking of spending some time on St. Thomas, here is a guide to the island and some of the best things to do and see while you're there:
Best things to do around St. Thomas, U.S. Virgin Islands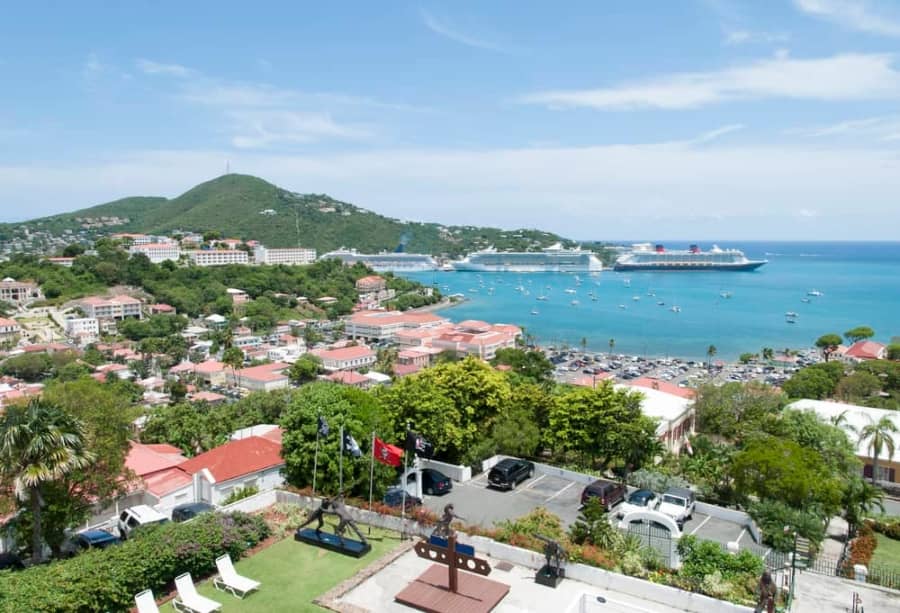 How to Get Around in St. Thomas
If you're not renting a car, the only way to get around in St. Thomas is by using their taxi services or public transportation system called VITRAN. Uber and Lyft aren't allowed to operate anywhere on the islands, so you're a bit out of luck with it. The taxies charge per person over there, so even if you're with a group and all going to the same place, you will all need to pay separately. It might be more cost-efficient to rent a car if you're with a group of friends or traveling as a family. Just be aware that they drive on the opposite side of the road over there. Getting used to that can take some practice.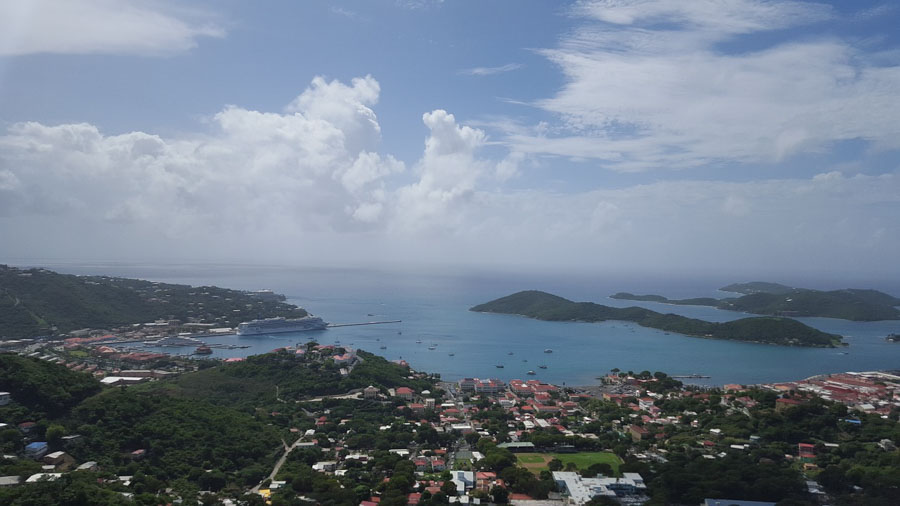 Where to Stay in St. Thomas
There are plenty of different areas around the island you can stay at. Some of the popular tourist areas are Charlotte Amalie, Red Hook, and Smith Bay. All three of them have hotels and resorts you can stay at.
Check out the best places to stay at Charlotte Amalie here for reviews and updated prices and availability
Check out the best places to stay at Red Hook here for reviews and updated prices and availability
Check out the best places to stay at Smith Bay here for reviews and updated prices and availability
Charlotte Amalie offers a variety of shopping places, restaurants, and historical landmarks nearby. It's also in the center of St. Thomas, offering a convenient location to explore everything around the island.
Red Hook is on the lower east side of St. Thomas. It's well known for the nightlife, multiple restaurants, and close location to the ferry that takes you to St. John. So, if you're still trying to figure out which island to visit, rest easy knowing you can take a ferry to both St. Croix and St. John from St. Thomas. The hotels here are a bit pricier in this location, but they offer more luxury.
Smith Bay is on the upper east end of St. Thomas and contains the popular attractions, Coral World Ocean Park and the beautiful beach — Lindquist Beach. There is also a multitude of restaurants you can dine in close by to the area.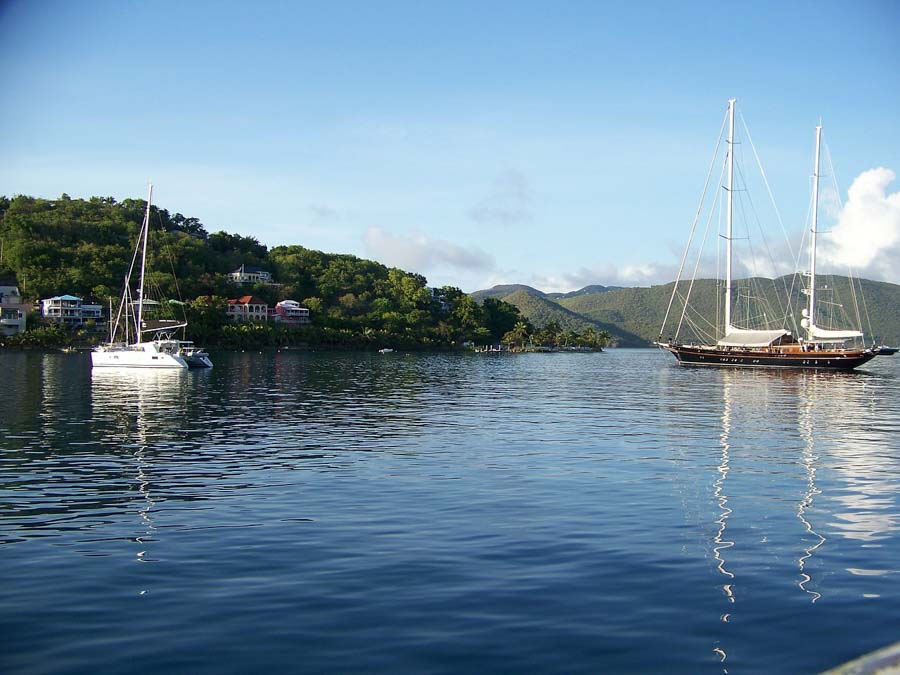 7 Best Things to Do In. St Thomas
Visit Magens Bay Beach
If you're visiting a tropical island, odds are you'll want to check out a beach, and Magens Bay Beach is one of the most famous ones on the island and also considered one of the best in the world. This mile-long beach features beautiful white sand and is surrounded by hills, which shelter the beach and keep the water relatively calm. If you're looking to take a memorable picture with your camera, Magens Bay Beach offers the perfect location for it.
Magens Bay Beach is a public beach and features a shop where beachgoers can rent beach chairs, floats, and buy items like sunscreen, bathing suits, and many other things. There's also a snack bar adjacent to the beach to grab a quick bite to eat after swimming. There's also a hiking trail nearby to get some additional healthy exercise.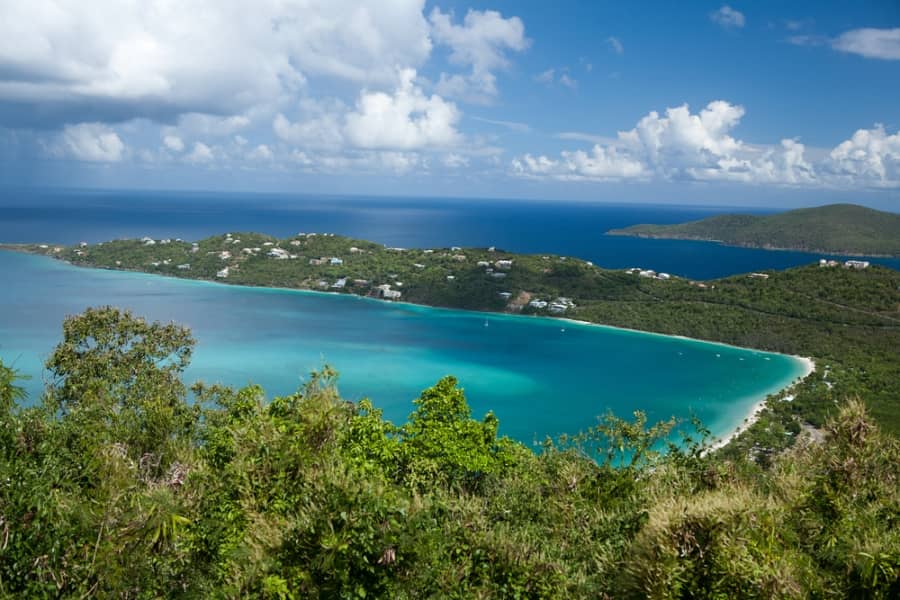 Explore Charlotte Amalie
There are tons of things to see and do in the capital city of Charlotte Amalie that should keep you busy for almost a whole day. The city itself is a fascinating relic and features plenty of Danish colonial architecture from its early days.
You can visit the World Amber Museum, which features an extensive collection of rare, antique amber pieces. Or you can check out Blackbeard's Castle, a 17th-century tower built by the Danish where the infamous pirate Blackbeard is rumored to have stayed for a time.
There are also tons of shopping to be done in Charlotte Amalie — in fact, the island of St. Thomas is regarded as one of the best shopping spots in the world. There are loads of duty-free stores on the island, making it easy to find lots of items for bargain prices.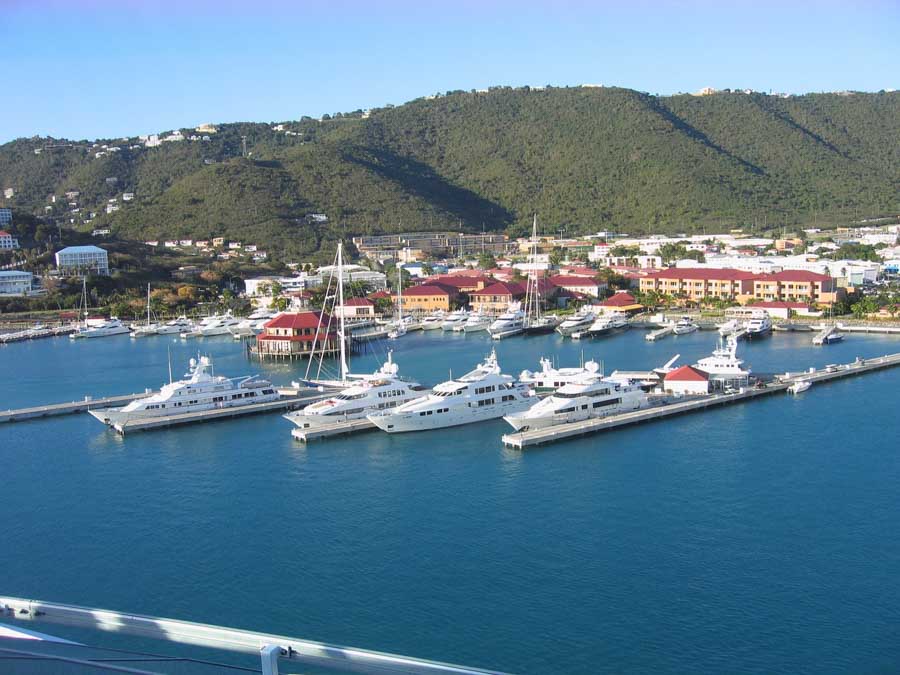 Check Out Coral World Ocean Park
The Coral World Ocean Park is a great place to visit if you enjoy seeing marine life up close and personal. This park features an underwater observatory where visitors can see a living coral reef without going for a dive and pools where you can hand-feed a stingray or pet an actual shark.
Of course, this park also allows you to get in the water yourself, and swim with animals like sea lions or dolphins. You can also visit the on-site aviary and feed nectar to friendly lorikeets. If you love animals and being around them, Coral World Ocean Park is the place to go.
Enjoy the View at Drake's Seat
Drake's Seat is perhaps the best lookout point on the whole island and offers visitors a stunning view of Magens Bay as well as the other Virgin Islands. This lookout is free to visit, but it can get pretty crowded, especially if there's an influx of tourists from a visiting cruise ship.
If you want the best view possible from the lookout, it's best to go in the late afternoon when the light is perfect. As for how it got its name, legend has it that the privateer Sir Francis Drake used this lookout to spy on enemy ships, which he would then attack and steal riches from.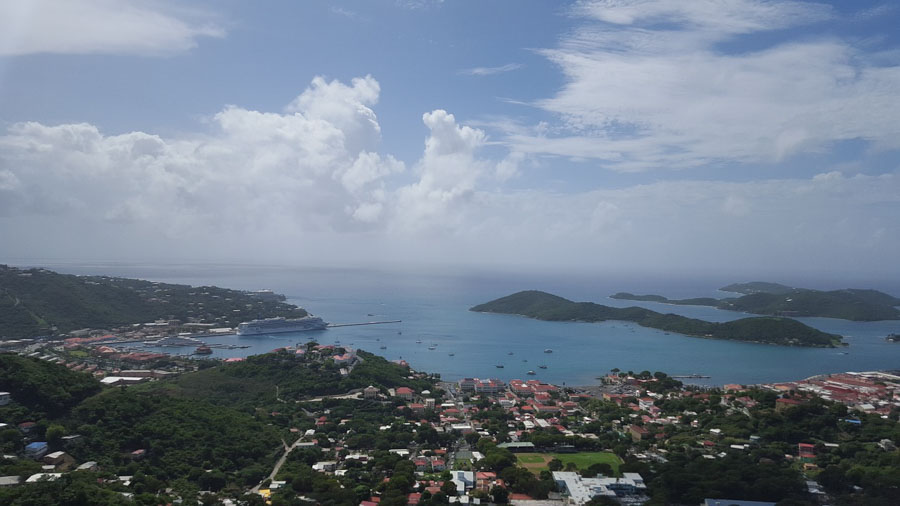 Go on a Diving/Snorkeling Excursion
There are tons of places all over St. Thomas where you can go on scuba/snorkeling trips. Even if you don't know how to scuba dive, there are plenty of dive shops on the island to train you and help get you certified for diving. Otherwise, you can also go on guided tours with companies like St. Thomas Adventure Tours or St. Thomas Adventures.
There are also BOSS Scooters, which are essentially a submersible scooter you can use to explore underwater without needing any kind of prior diving experience.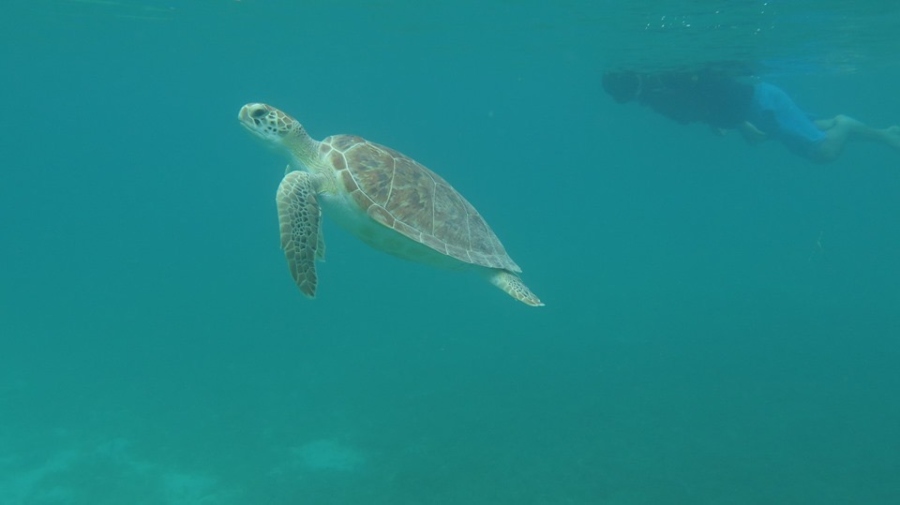 Go Zip-Lining Over the Rainforest
If you're in the mood for some more high-adrenaline fun, go on a zip-lining tour. The Tree Limin' Extreme company lets you zip around over the rainforest near Magens Bay on a 2 1/2-hour tour, where you can take in incredible views of both the bay itself and the rest of the Virgin Islands.
It's the only company that offers zip lining across the entire island. Just be sure to book in advance since there usually always busy. Just don't go on a rainy day.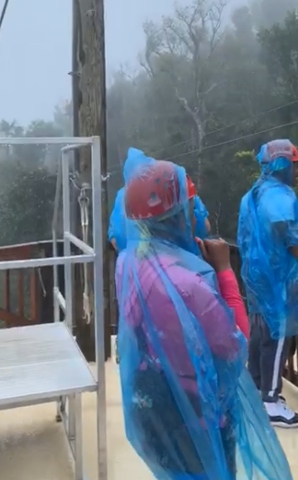 Take a Food and Rum Tour Around Town
If spending a few hours on a culinary tour around town sounds like a good time to you, go on a food and rum tour hosted by the Flavors of St. Thomas tour company.
On this three-hour tour, you'll get to explore the city of Charlotte Amalie and learn about both its history and its food. This tour takes you to some of the most well-regarded food spots in the city, where you can sample some of the classic local dishes and indulge yourself in a rum cocktail that you can yourself.
Kids are allowed to participate in the tour and are served a non-alcoholic substitute drink in place of the rum cocktail.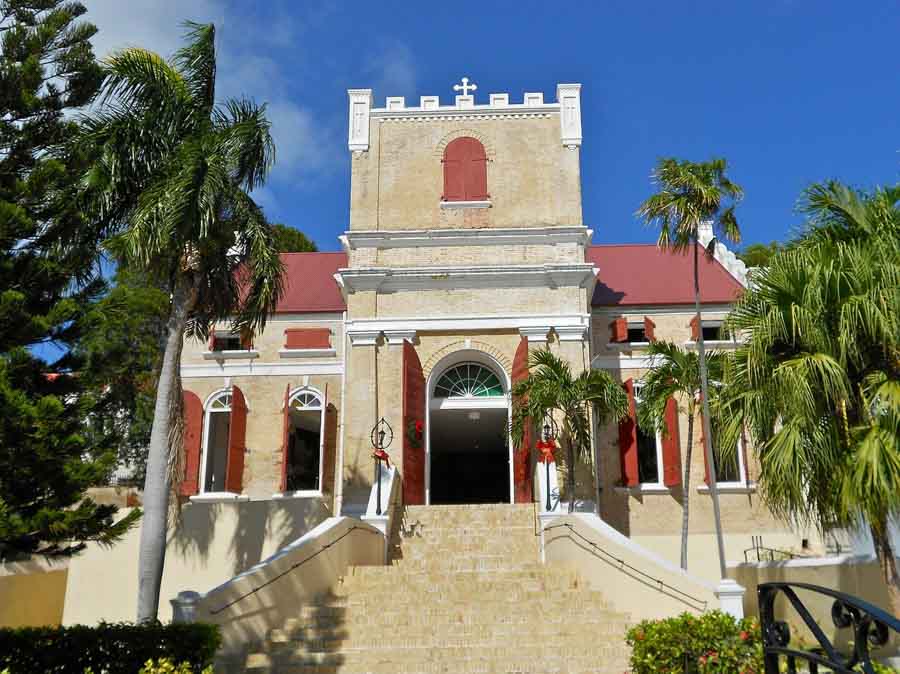 Guest Writer Bio
Martin Soto is an avid traveler who loves to explore the outdoors and enjoys spending time in the water. He runs TravelExplorator.com where he covers travel tips based on his experience traveling across the United States.