The best things to do in Rio de Janeiro
When I first arrived in Rio de Janeiro, I didn't know I'd end up living there for over a year. I knew Rio was famous for Carnival, beaches, samba music, caipirinha and beautiful people. And that was all. A few days later, I realized that many things beyond those clichés made this city special. I fell in love with Rio's vibrant culture and undeniable natural beauty. I couldn't leave!
Now that I've been here for a while, I decided to create a list of the best things to do in Rio, including a few off-the-beaten-path recommendations. No matter your age, your preferences or your travel style, I'm sure you're going to love this "Cidade Maravilhosa".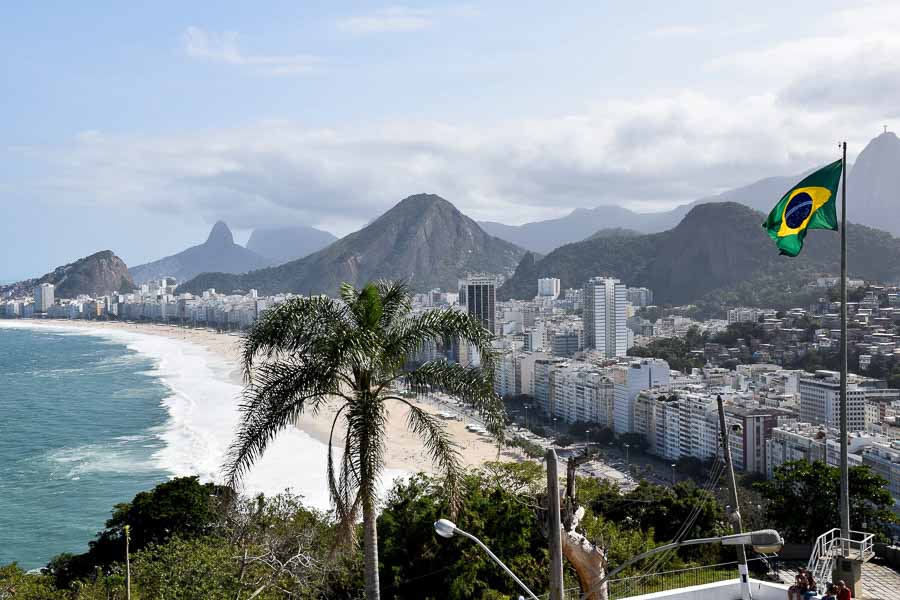 Highlights when visiting Rio de Janeiro:
1- Christ the Redeemer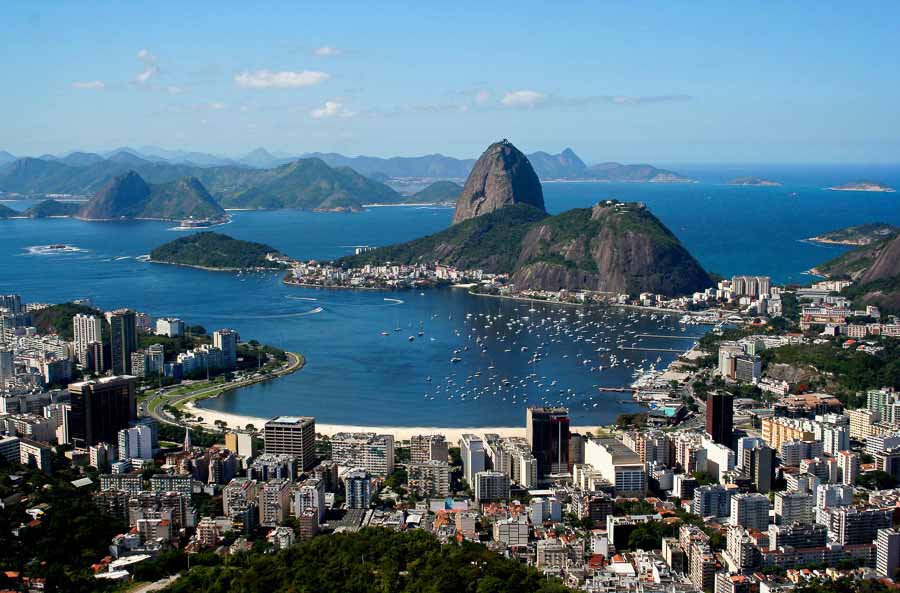 One of the most famous icons in the world, the statue of Christ the Redeemer watches over the whole city from Morro to Corcovado. You can get there by taking a scenic train, or by van or taxi. Although most people visit the place at sunset, I noticed that it can get a bit cloudy after noon, so I recommend that you take the trip on a sunny morning. The views from the top will make your jaw drop, as they offer a full panorama of Botafogo Bay, Ipanema, Dois Irmãos and practically the entire city.
2 – Lapa and Santa Teresa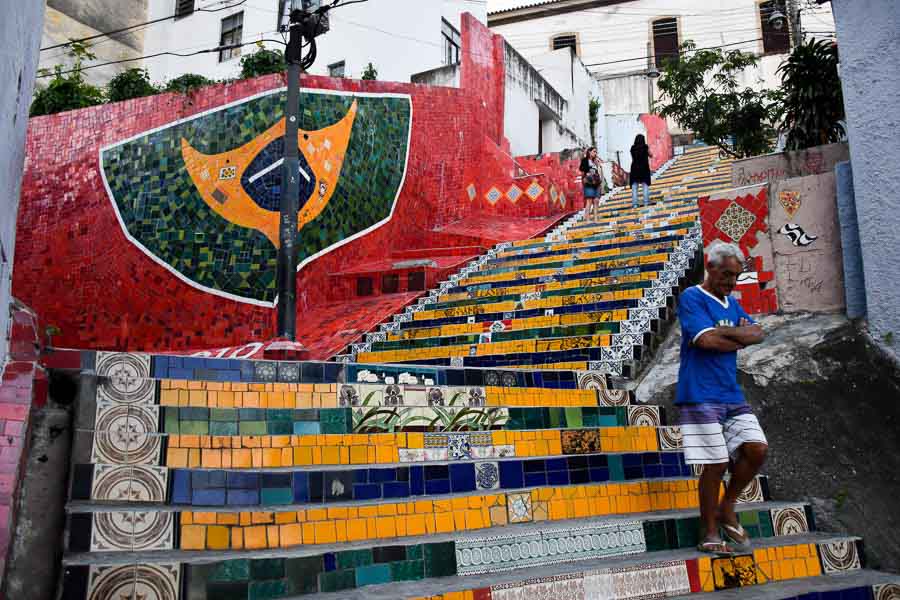 Lapa is well-known for its wide variety of restaurants and bars, and it's where you'd go to experience a "carioca" night. You'll find bars, samba clubs, batucada shows and a lot of caipirinha stalls. During the day, you can visit "Escadaria de Celaron" (also known as Lapa Steps), a colorful street decorated with thousands of ceramic pieces that connect Lapa with Santa Teresa.
Santa Teresa is Rio's bohemian district. I used to live there, and I assure you, it's a lovely neighborhood! There are some colonial houses, theaters and mansions, and the atmosphere is more relaxed and alternative. If you want to hang out, "Largo do Machado" is the street with the best bars and restaurants. Don't miss a visit to "Parque das Ruinas", a public park with an art gallery built around a mansion.
3 – Downtown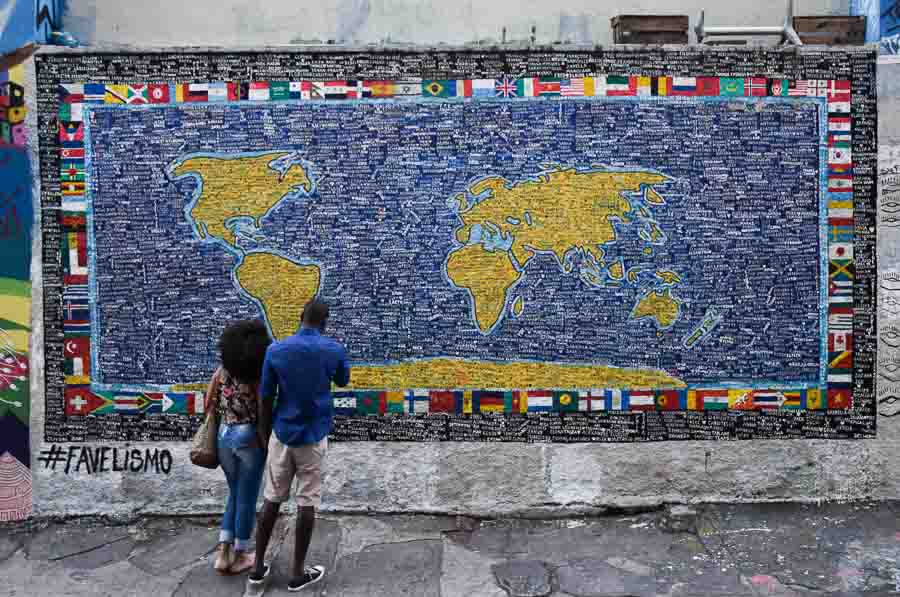 The city center deserves a full day spent walking around its alleys, old churches and monasteries. If you have the chance, I recommend that you take a free walking tour. Most of them will take you around the Municipal Theater, the National Library, the Imperial Palace and other important sights. This is also the financial hub, so keep in mind that while it's crowded and safe during the work day, almost no one is around on weekends, when assaults are common.
4 – Docks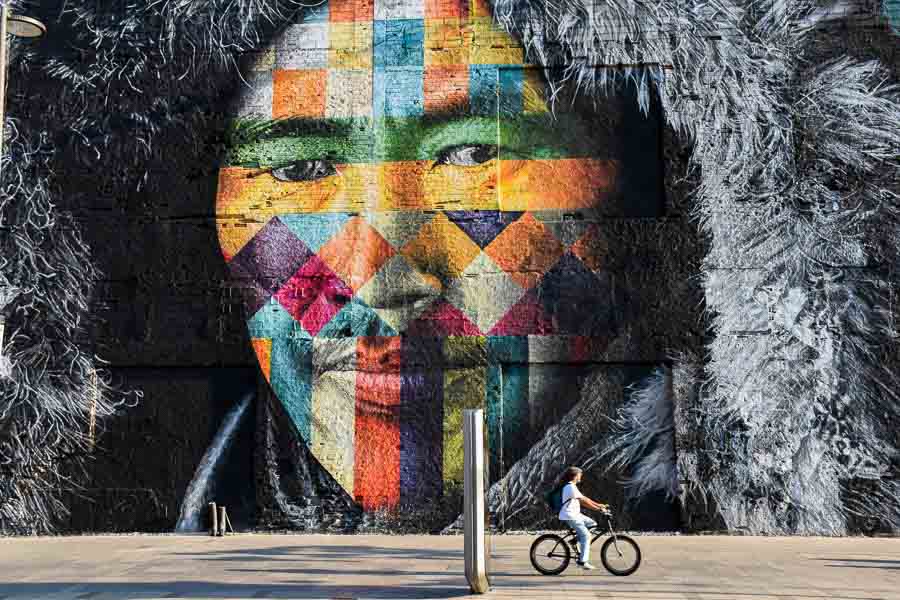 This area was completely transformed, turning from a shady neighborhood into an animated spot. In addition to the new parks, walkways and restaurants, the real attraction there is the huge mural that Eduardo Kobra created for the occasion of the Olympics. Getting there now is easier than ever thanks to the new tram line that connects the center with the northern part of the city.
5 – Copacabana Beach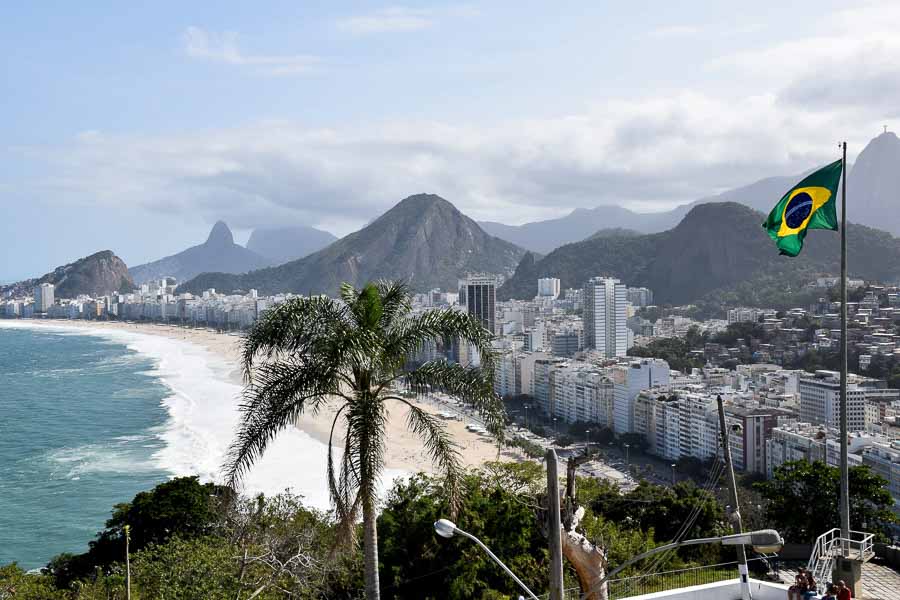 Rio's most famous beach is full of energy, live music and vendors of all kinds. You can walk, cycle or skate along its four-kilometer pathway, or simply enjoy a day laying out in the sun. If you're into adventure, this is the best place in Rio for water sports. Would you try stand-up paddling, surfing, windsurfing or jet skiing?
6 – Sugar Loaf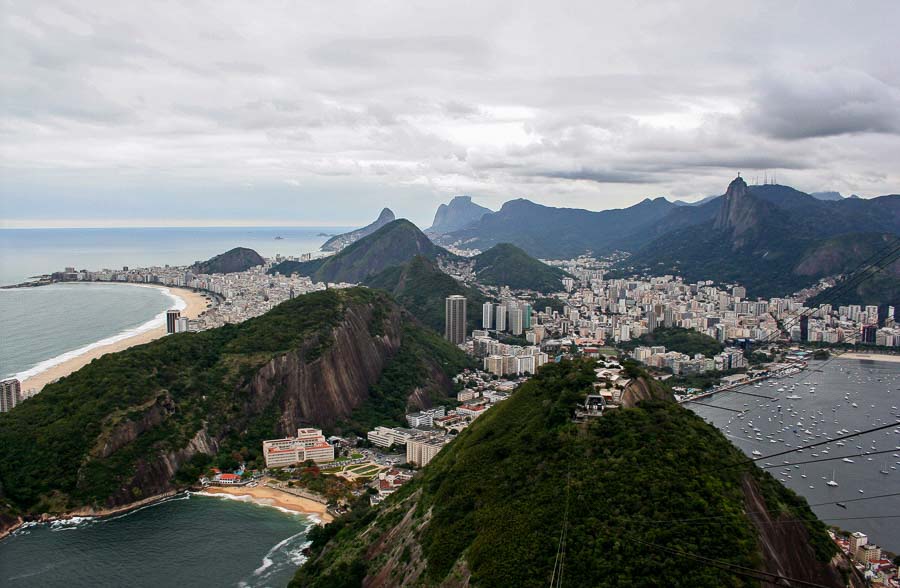 To enjoy a magical sunset, take the cable car from Praia Vermelha up to the "Pão de Açucar". There is a stop halfway in Morro da Urca, where helicopter flights can be arranged.
If you feel like taking a little hike, there is an alternative way to make the visit. You can hike through the wild forest to Morro da Urca on your own, then buy your cable tickets from there to the top.
7 – Ipanema Beach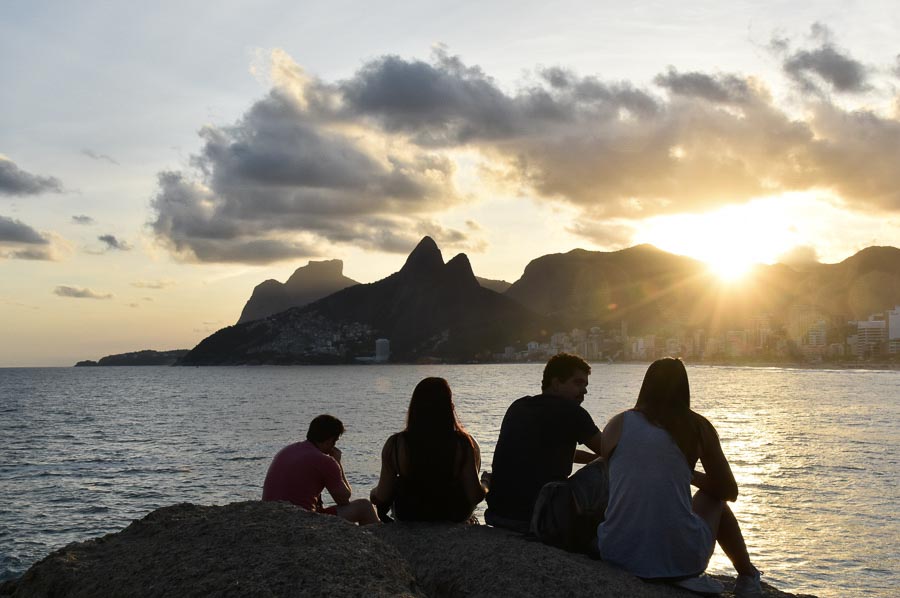 While Copacabana might be the most popular beach in Rio, Ipanema has nothing to envy in terms of its brother's beauty and glamour. This is the place that served as the inspiration for Vinicius de Moraes and Carlos Jobim to compose the 1960s hit "Girl from Ipanema". You can visit the bar where they wrote the song and enjoy a caipirinha to the rhythm of the best bossa nova music. The place is named after the song, and it's located in Rua Vinicius de Moraes, 49.
I recommend that, before dusk, you go to Arpoador, a small rocky peninsula on the left side of the beach. There you can enjoy a beautiful sunset over Dois Irmãos and the surrounding mountains.
8 – Lagoa Rodrigo de Freitas
Known as "The Heart of Rio de Janeiro", Lagoa Rodrigo de Freitas, also called simply "Lagoa", is a popular spot among cariocas and visitors for kayaking, picnicking or taking a walk. Just a few blocks away from Ipanema, this natural lake is surrounded by a cycle path, wild vegetation and a drastic mountain landscape.
9 – Jardim Botânico
This huge botanical garden gives you the opportunity to learn about impressive flora right in the middle of the city. There are 540,000 square meters of cultivated area open to visitors, and more than 3,400 species of plants from all over the world. The most famous is the imperial palm tree, symbol of the botanical garden, which can reach the height of a 15-storey building. I recommend that you take at least two hours to wander around this haven of peace.
10 – Pedra do Sal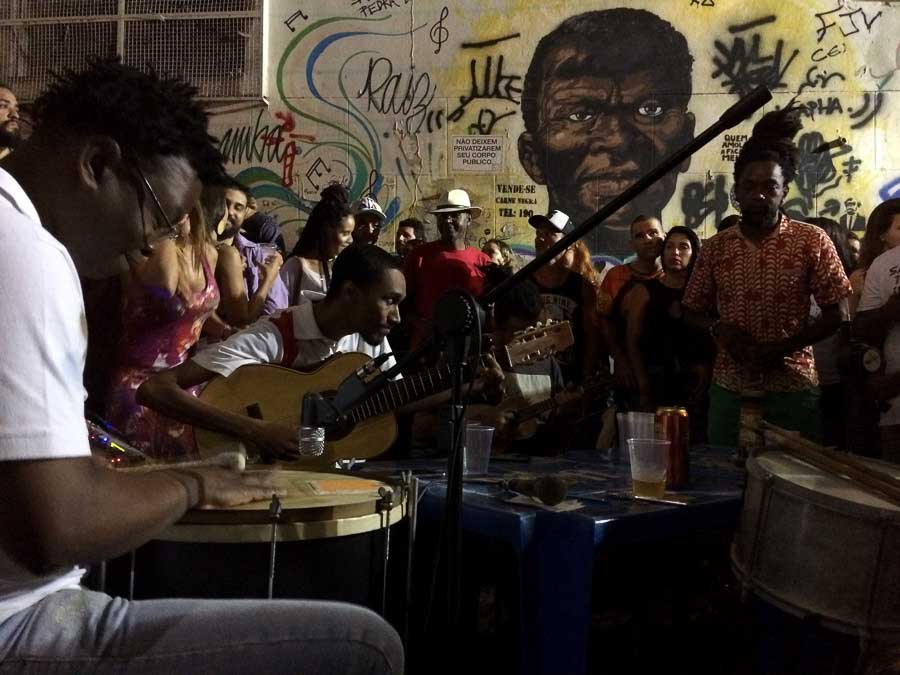 No visit to Rio would be complete without a proper samba experience. Pedra do Sal is a little square where the slave trade took place during colonial times. Consequently, Afro-Brazilian culture, music and tradition are notable here. Two nights a week, Monday and Friday, the place turns into a celebration of life and pure Brazilian expression. There are usually two "rodas de samba" in different places in the square. These consist of musicians playing samba and crowds singing and dancing around them. This is the place to enjoy Rio's deepest tradition!
Getting off the beaten track in Rio de Janeiro:
1- Visiting a favela
Rio has more than 600 favelas, and while some are "no-go" zones, others have been pacified and are relatively safe to visit. The most popular options are Vidigal, Rocinha and Santa Marta. You can take a favela tour to learn more about the history of the slums accompanied by a local guide.
2 – Parque da Cidade
Located in the Gavea neighborhood, this huge park is the perfect destination for nature lovers. There are dozens of walks and beautiful gardens, so you can enjoy a lovely evening surrounded by wild forests. It's also the starting point of the short hike to "Vista Chinesa", a popular spot with magnificent views of the entire city.
3 – Niteroi
Right in front of Rio, crossing the endless bridge over the Guanabara Bay, Niteroi offers plenty of wild beaches and short hikes. If you're into art and architecture, don't miss the Contemporary Museum, one of Oscar Niemeyer's most remarkable works.
Outdoor activities in Rio de Janeiro
1 – Hiking
If there's any one thing that makes Rio truly different, it's the number of peaks creating the city's mountain-filled skyline. Hiking options are available for all levels, from 15-minute walks to more challenging full-day treks. Some of the best trails in Rio de Janeiro are Dois Irmãos, Pedra da Gavea and Morro da Urca. Get your shoes ready and head out for a little adventure!
2 – Paragliding
Those looking for more adrenaline will find several agencies offer paragliding flights from Pedra Bonita. The tour includes the transport to the mount, which is worth a visit in itself, and a tandem flight that takes between 10 and 20 minutes.
3 – Cycling
Considering the fact that there are dozens of cycle paths in the city, what would be better than cycling Rio at your own pace? To get the most out of this experience, I recommend taking the scenic route that goes all the way along the coast from Botafogo to São Conrado.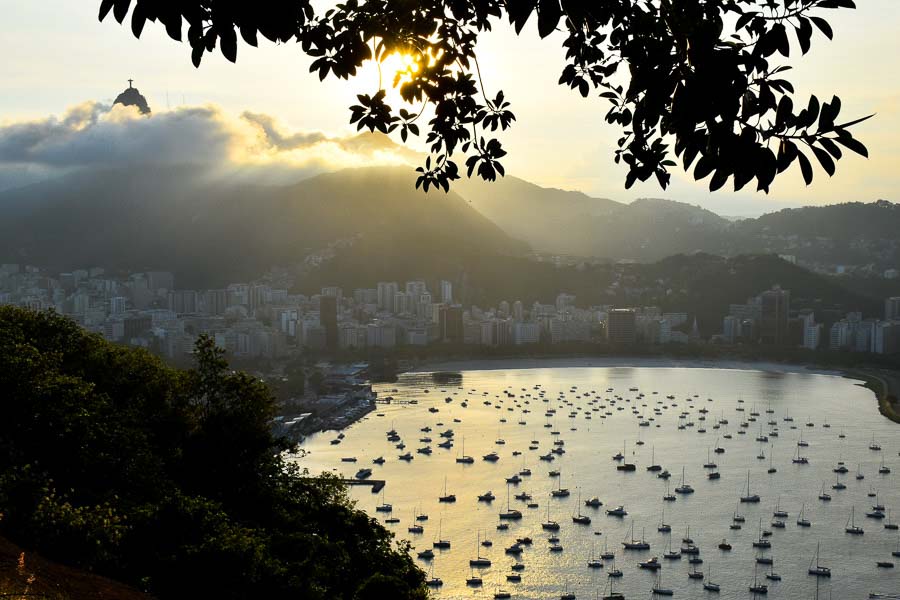 Where to stay in Rio:
If you're planning to party like crazy, Lapa and Santa Teresa are the hottest spots. Otherwise, I recommend that you stay around Botafogo, Ipanema or Copacabana for a better location and a chill-out atmosphere.



Now that some favelas are "tranquilas", brand-new hostels offer accommodations for the budget traveler in Vidigal, Santa Marta and a few additional slums. They are safe and who knows … they might be an interesting experience!
I hope you enjoy the "Marvellous City" as much as I do! Try to talk to the local people, take a few public buses, join a samba party, drink a few caipirinhas, watch a capoeira game, walk along the beach, hike a little hill and feel the Brazilian energy!
Please pin this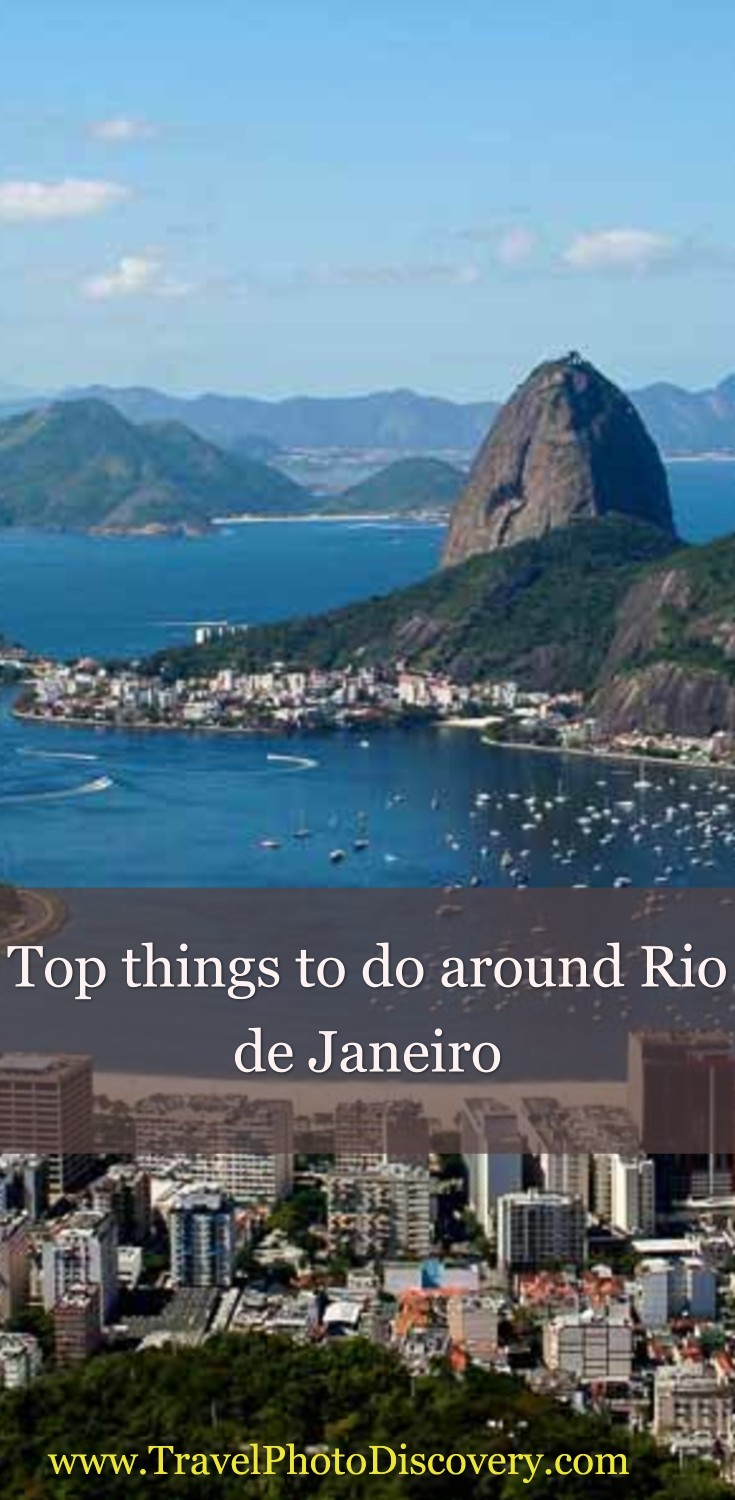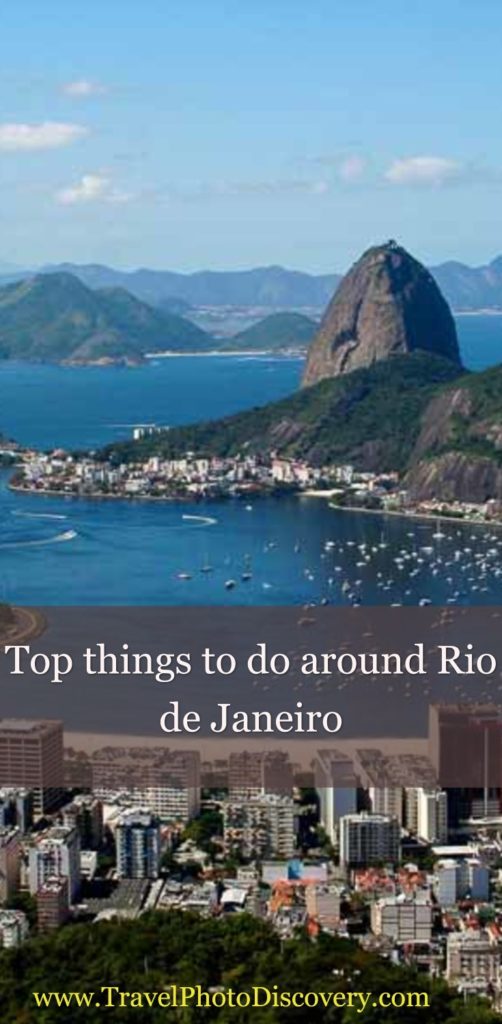 Bio of the guest poster
I'm Miguel, adventure traveler and hiking lover. I have been traveling the world for the last seven years, always trying to explore and hike some of the most remote regions. Check out his post on Visiting Rio here for more details. Follow me on my blog travelsauro and enjoy exciting adventures in places like Papua, Timor, the Himalayas, Africa and the Caribbean! Check out my social media platforms
So as you can see, there are so many places around Rio worth exploring this this fabulous city. Thanks for visiting today, if you enjoyed reading this post on The best things to do in Rio de Janeiro, please do share it with any of the social media links below, thank you.
If you like what you see, come and check out my other social media channels for more updates, including Instagram, Pinterest and Twitter.
Disclosure – my site is supported with these sponsors with affiliate links if you book through my site and this post. Thank you so much for supporting these brands and my website, I appreciate it.