33 Best Things to Do in Colorado in Summer
Planning a trip to Colorado in the summer?  Good choice!  Colorado has a plethora of things to do in the summer.  In fact, you may feel overwhelmed with all your choices.  This post will break down the best things to do in Colorado in summer by interest to help you start planning your trip.

Top 10 Best Things to Do in Colorado in Summer
Don't have time to read the whole post?  Here is a general overview of the top 10 best things to do in Colorado in summer.
Visit Colorado's Four National Parks

Take a Scenic Drive

Pike's Peak

Garden of the Gods

Howl with Wolves

Ride a Train

Go White Water Rafting

Pan for Gold

Soak in a Hot Spring

Stand in 4 Places at Once at Four Corner's National Monument
Best Things to Do in Colorado in Summer: Visiting the National Parks
If you plan on doing a road trip to Colorado's national parks, make sure you plan ahead to make reservations as these are popular places to visit in the summer.  Additionally, make sure you are prepared with your national park essentials to ensure you have a smooth trip.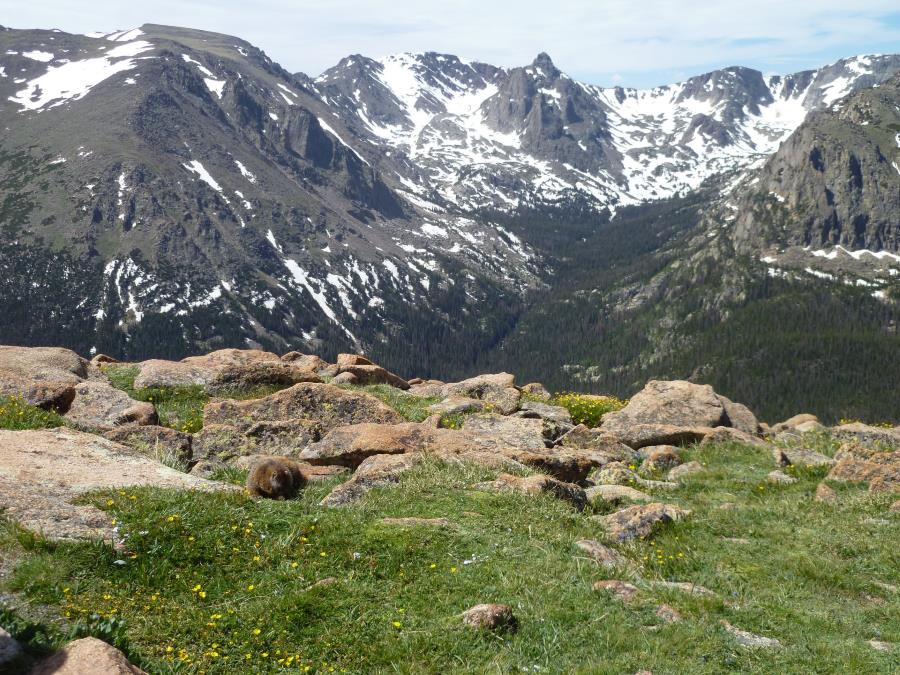 Rocky Moutain National Park
Get into the mountains by taking a trip to Rocky Mountain National Park. This park offers plenty of hiking opportunities, scenic drives, and chances to spot wildlife.  Keep on the lookout for mule deer, marmots, mountain goats, big horn sheep, elk, and moose.
Summer is a wonderful time to visit Rocky Mountain National Park as the roads are clear of snow and fully open.   Hiking trails will also be clear, allowing you to choose various options to gain a new perspective on the park.
** For a fun guided tour of the Rocky Mountain National Park and Estes Park, check out this day tour from Denver here to visit both these spectacular attractions.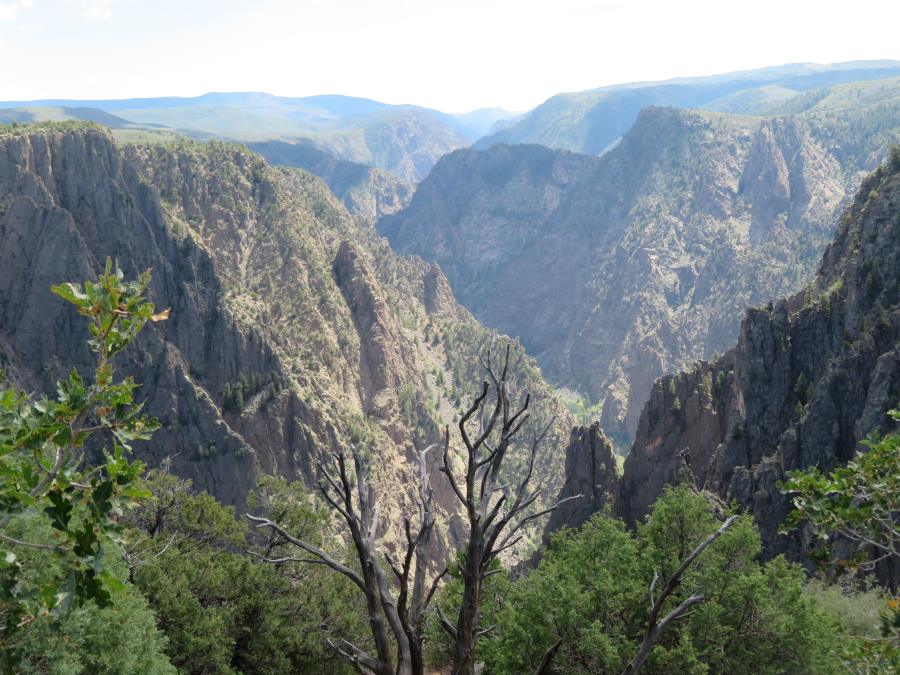 Black Canyon of the Gunnison National Park
Visitors to Black Canyon of the Gunnison National Park will enjoy escaping the crowds as this is one of the lesser visited parks in the nation.  Additionally, this park has incredible views, offers chances to rock climb, and has three scenic drives throughout the two sections of the park.  
The North Rim of Black Canyon of the Gunnison National Park will have less visitors than the South Rim and is equally as beautiful.  If you have time, it's worth the 1 ½ hour drive to do both.  Don't forget to stay late at the park to see why it's considered a dark sky area (which makes it optimal for stargazing).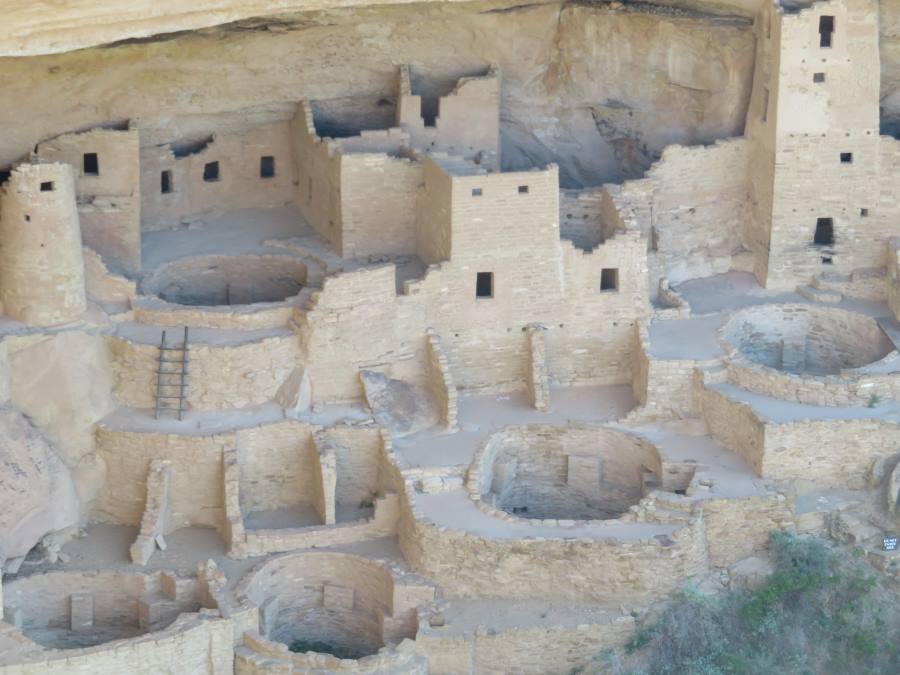 Tour ancient dwellings of the Puebloan People that once lived in the area.  Learn about what their life was like and the reason why they built their communities into the sides of cliffs.  
Scenic drives such as the Mesa Top Loop and the Cliff Palace Loop will allow you to see these structures from afar.  If you'd like to get an up-close look, make sure to book a ranger tour so you can step inside these magnificent buildings.  These programs book up fast, so make sure to make reservations far in advance.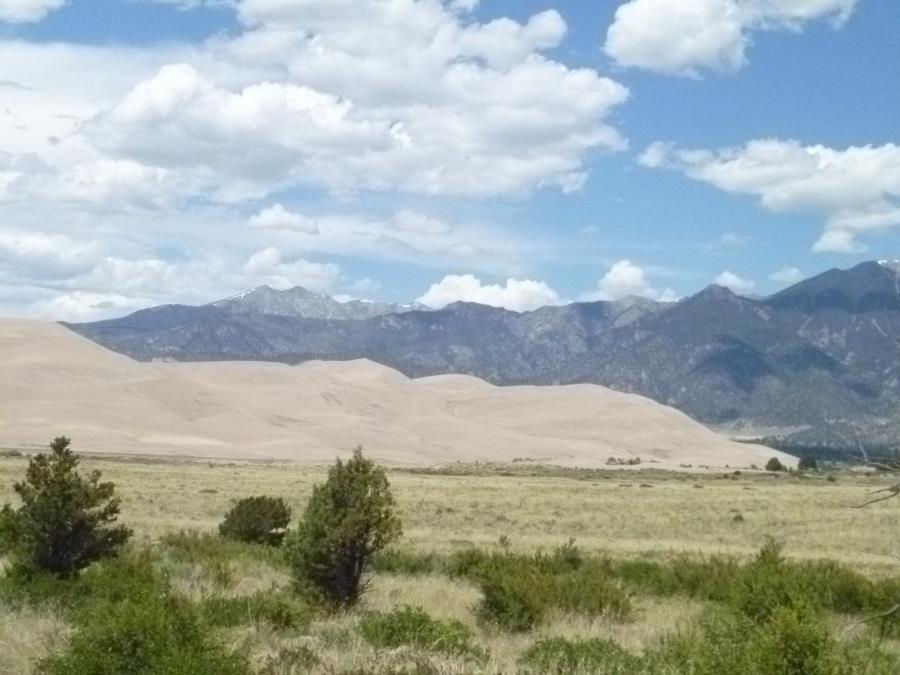 Great Sand Dunes National Park
Head over to Great Sand Dunes National Park to see these large, naturally made dunes.  While there, you can choose to hike to the top or slide down the dunes on either a sled or sandboard.  Sledding down the dunes is a unique and fun thing to do while in Colorado.  
Equipment and supplies for going down the dunes can be rented at nearby stores just outside of the park.  However, while visiting Great Sand Dunes National Park in the summer, plan to visit early in the morning or later in the evening when the sand is not quite as hot.
** Check out the spectacular views from above on this private 1 hour flight above the Great Sand Dunes National Park.
Best Things to Do in Colorado in Summer: Best Cities to Visit in Colorado
If you are someone who loves the benefits of staying in new cities, here are the top cities to visit in Colorado in summer.  You may notice that popular places such as Aspen and Vail are not on this list.  These are wonderful cities but known for their winter activities.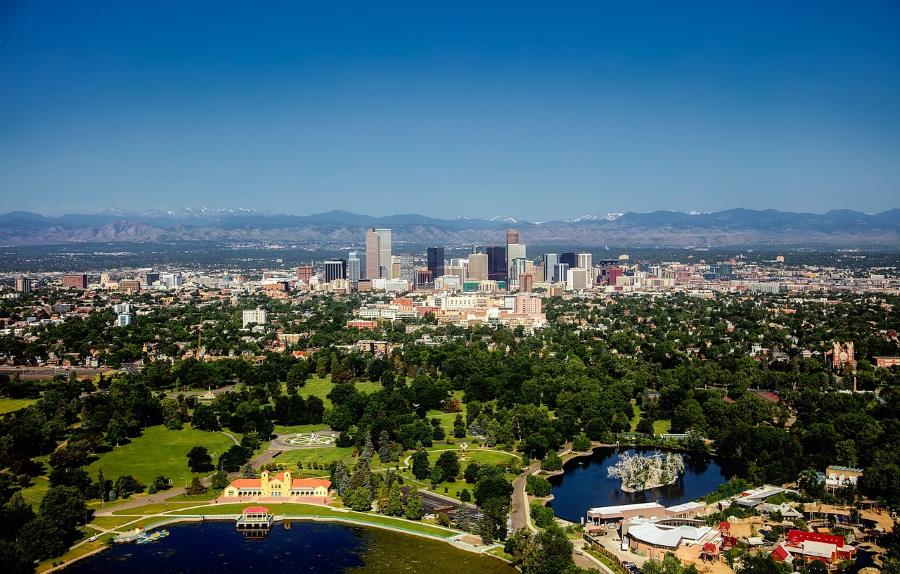 Denver, the mile high city, is often the gateway for people who come to the state of Colorado.  While Denver has plenty to do within the city (like the Denver Mint, brewery tours, botanic gardens, museum of nature and science, art museum) it also makes for a homebase to explore surrounding areas and towns like Golden, Colorado.
When in Denver, you can enjoy the conveniences of a city while having opportunities to get out and connect with nature.  It's the best of both worlds.
** Or enjoy this fun Denver walking wine tour here of some of the most iconic wineries in the region at these city tasting rooms.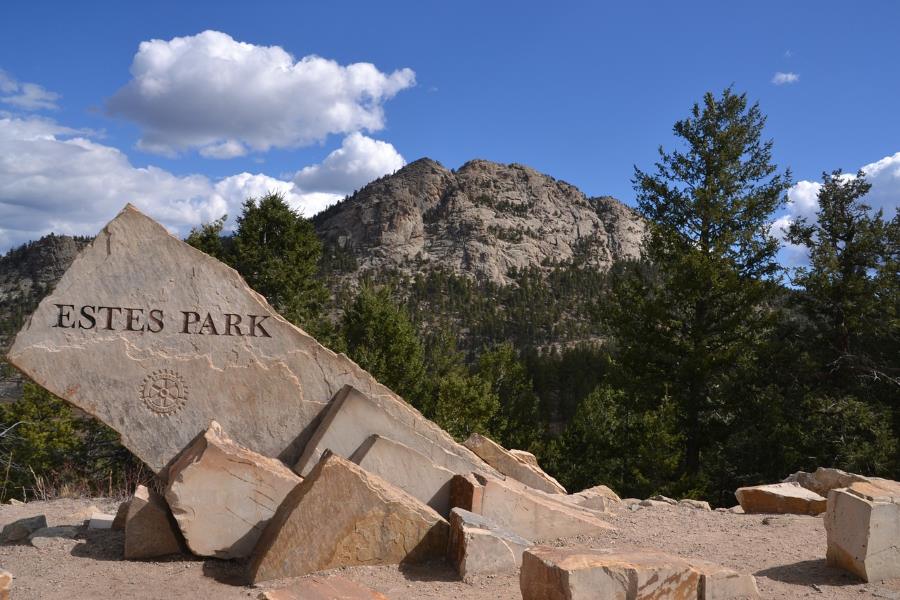 Traveling a short distance north of Denver will give you access to the town of Estes Park.  This town is perfect for exploring Rocky Mountain National Park as well as if you wish to visit the famous Stanley Hotel.
The Stanley hotel is the inspiration for Stephen Kings, "The Shining" and is reportedly haunted.  Ghost tours are offered at the hotel and if you are brave enough, you can even choose to spend the night in one of the notoriously haunted rooms.  If ghosts aren't your thing, they also offer a delicious brunch which will fuel you up for a day of sightseeing.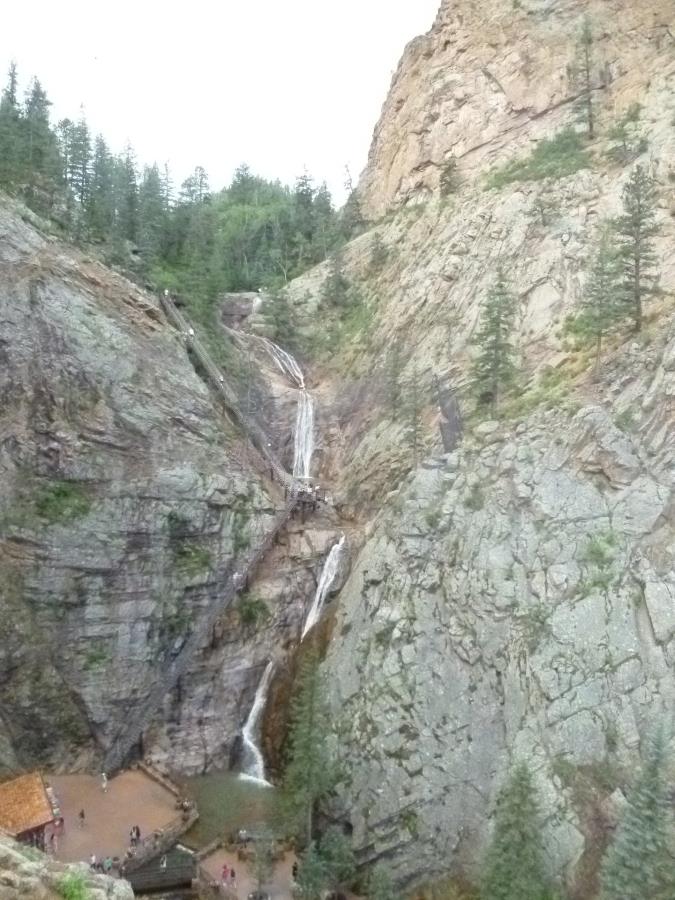 South of Denver lies Colorado Springs.  There are several things to do in the area such as Pike's Peak, Garden of the Gods, Cave of the Winds, and Seven Falls.  For the adventurous, you can glide in a hot air balloon or ride the rapids on the Arkansas River.  You could easily spend a week just in Colorado Springs during your summer trip.
** check out this cool ghost history tour you can do here for more fun exploring this colorful city.
Durango makes for a great stop on your trip to Colorado as it's a little smaller than some of the other cities mentioned but still offers a plethora of activities.  You can relax at the Durango Hot Springs Resort and Spa, ride a narrow-gauge railway, visit Mesa Verde National Park, and visit the cute shops and art galleries downtown.  Definitely plan to spend at least a couple of days here.
If you're exploring Durango, there's a lot of outdoor activities and adventure experiences you can do in the area.
**Check out this fun outdoor Jeep Tour you can do around the wild Durango countryside here for more information and booking the experience.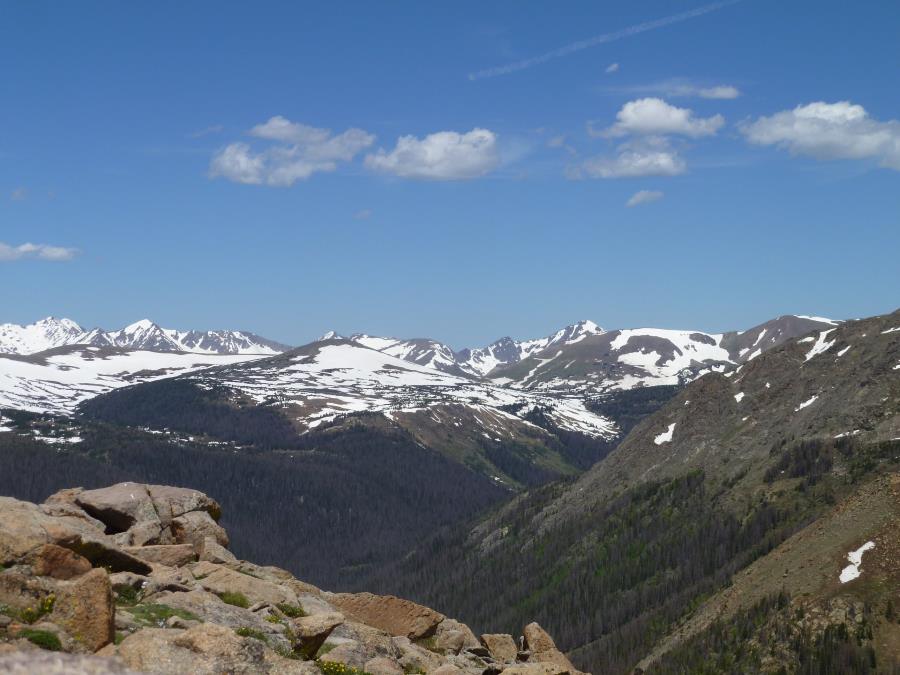 Best Things to Do in Colorado in Summer: Top Scenic Drives
One of the best things to do in Colorado in summer is to just enjoy the scenic drives as you are making your way around the state.  Listed below are some of the most popular (and beautiful) drives that Colorado has to offer.
 San Juan Skyway and Million Dollar Highway
Running from Ouray to Silverton, this famous drive is considered to be one of the most beautiful in the United States.  Originally built so that trains could access the ore that was being mined, it was later paved and turned into a regular road.
While the road is open year-round, summer is one of the best times to drive it to avoid snow and slick conditions.  As you make your way along this scenic drive, you'll pass jagged mountains which offer incredible views.  While it's about 25 miles in length, take your time and soak in the scenes.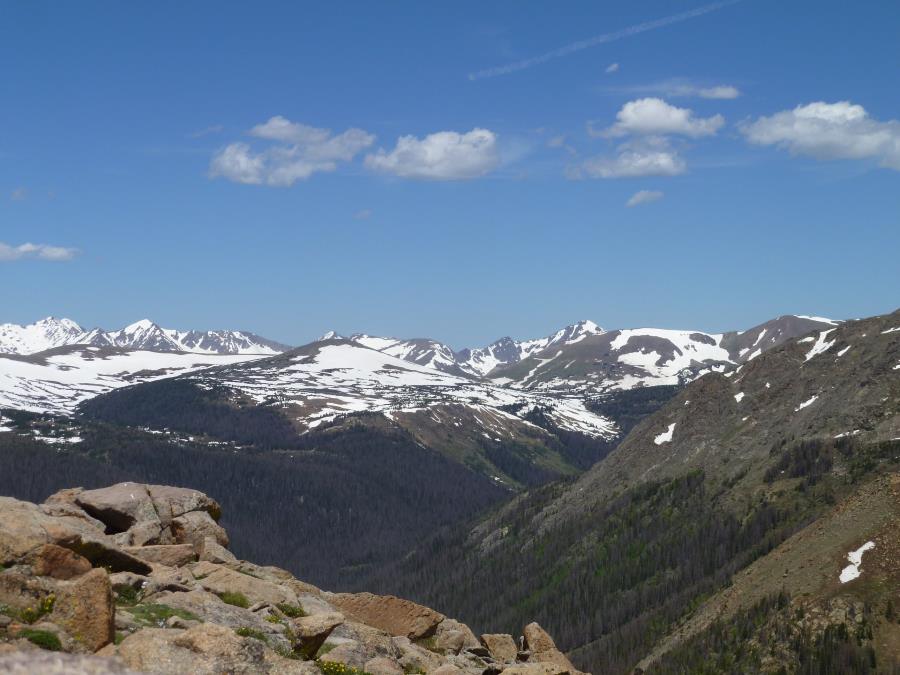 Make your way up a narrow and winding road to the summit of Mount Evans.  When you are on top of this 14,000 ft mountain, and on a clear day, you can see for miles.
While you will need to concentrate on the road, there are lots of scenic overlooks and chances to pull off to enjoy the views.  Also, keep an eye out for wildlife.  It is common to see mountain goats and other animals during your trip.
** You'll enjoy this guided tour of Mount Evans and the Colorado mountains here for more information and booking this fun tour.
 Top of the Rockies National Scenic Byway
Traveling past Mt. Elbert and Mt. Massive, and crossing the Continental Divide multiple times, this 82-mile road is one of the highest byways in the nation (rarely going below 9,000 feet).  While the official byway runs from Minturn to Leadville, many prefer to start in Aspen so they can travel through Independence Pass.
From Aspen, take Route 82 and then turn left on Route 24 which will take you to Minturn.  Allow about 4-5 hours for the drive without any stops.  However, if you wanted to make a full day of it, there are plenty of historic and other interesting sites you can stop and see along the way.
 Skyline Drive in Canon City
Built by inmates from a nearby prison in 1905, this one-way short drive (just over 2 ½ miles) offers picturesque views of the surrounding area.  There are no guard rails, so visitors should be comfortable on narrow mountain roads.  Pull offs are available so you can stop to take photos.
 Rim Rock Drive, Colorado National Monument
Located within the Colorado National Monument, the Rim Rock Drive takes you through 2-billion-year-old red rocks with views of the canyons.  Furthermore, along your trip you will find 19 viewpoints and 14 hiking trails.  The drive will last at least one hour (with no stops), but you could easily spend more time if you want to stop for pictures and take advantage of the hiking trails.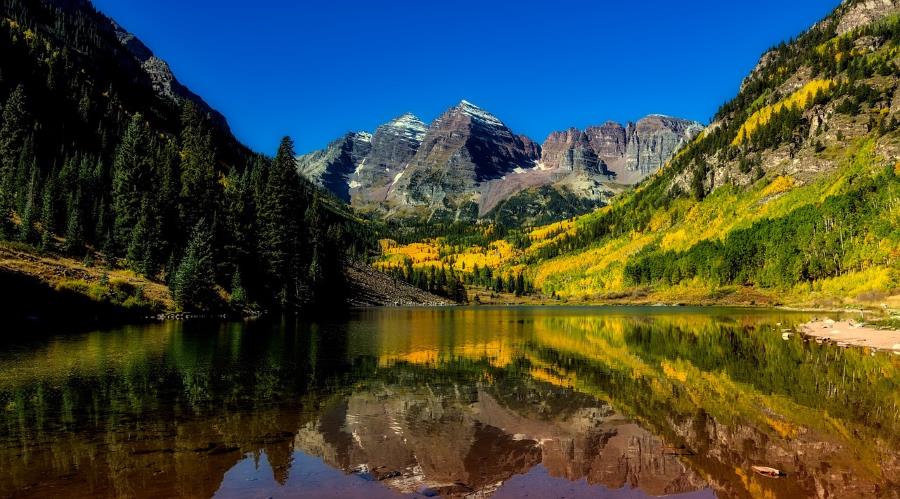 Best Things to Do in Colorado in Summer:  Best Tourist Attractions in Colorado
There are just some sites that immediately come to mind when you think of Colorado.  These popular tourist attractions are that way for a reason and are certainly not to be missed during your visit.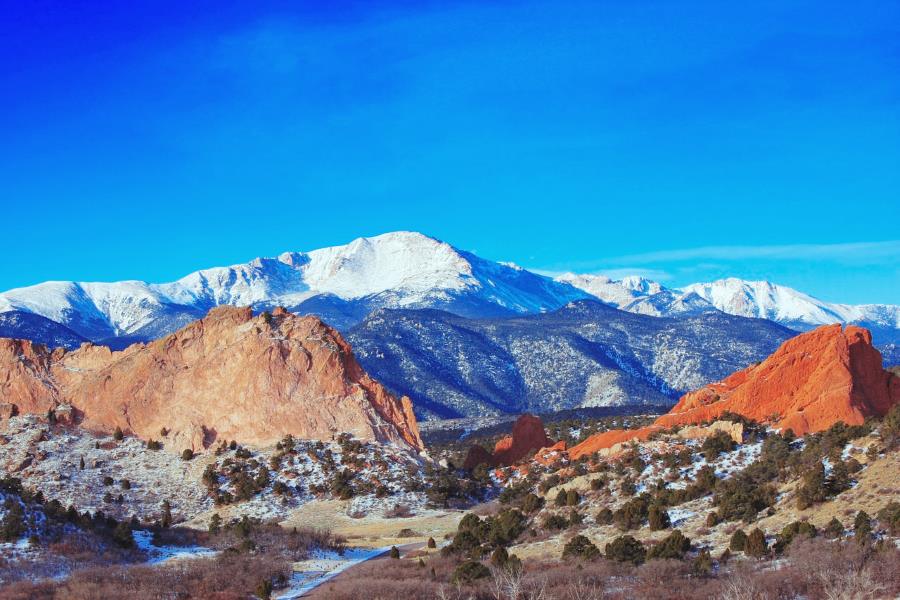 Near Colorado Springs, Pike's Peak offers aerial views of the surrounding areas, including Garden of the Gods.  You can choose to take the scenic drive to the summit or ride an old cog railway so you can enjoy the views during your ascent.  
Once at the summit, there are viewing platforms and a visitor center (with bathrooms).  While you shop for souvenirs, don't forget to try the world-famous donuts that are baked fresh daily and have a lovely nutmeg taste.  It will be the perfect snack.
** Experience the best of this Pike's Peak and Garden of the Gods tour here for more outdoor fun and adventure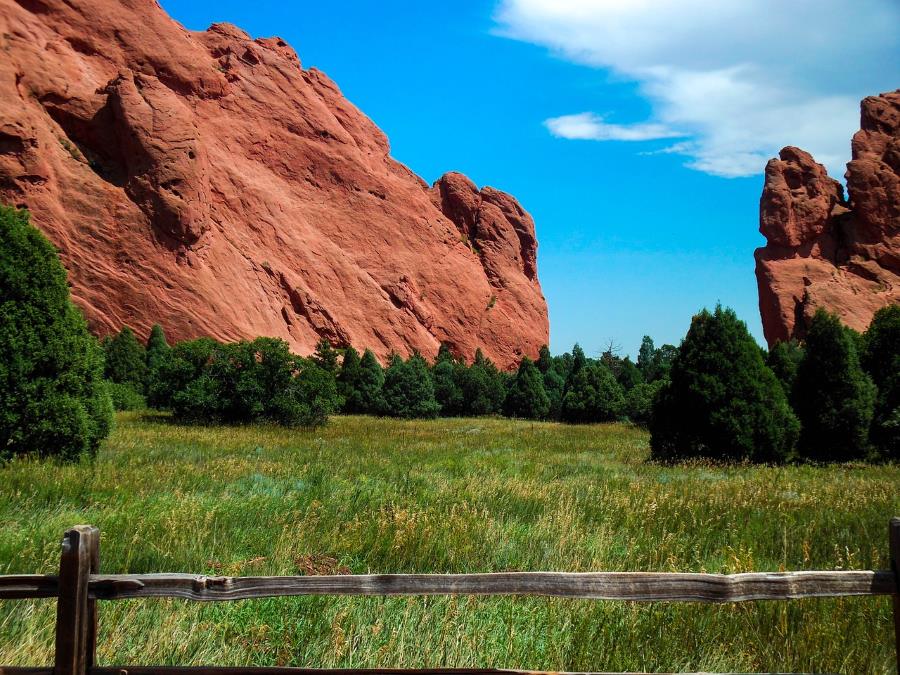 Be amazed at the artwork Mother Nature created when you drive (or walk) around Garden of the Gods.  Located not far from Pike's Peak, this area will allow for a close-up view of interesting red rock formations.  
Head to the visitor center to watch an informative movie, get a map, and to get recommendations on how to spend your day.  There is a circular scenic drive if you wish to stay in your car, but if you need to stretch your legs, there are plenty of chances to get out and explore.
** Check out this private Colorado Springs Jeep Tour of the Garden of the Gods here and highlights experience.
 Four Corners National Monument
Have you ever wanted to be in more than one place at the same time?  Well, if you visit Four Corners National Monument you can do just that!  If fact, you'll be able to be in four places at once.
Four Corners National Monument is where the states of Colorado, Arizona, New Mexico, and Utah meet.  While many people come just to get a quick picture and leave, do not miss the visitor center where local native people put on demonstrations and sell their crafts and local food.  
Plan on arriving early in the morning or in the evening during summer to avoid the hottest time of day.  In addition, get directions ahead of time as GPS navigation is not reliable in this area.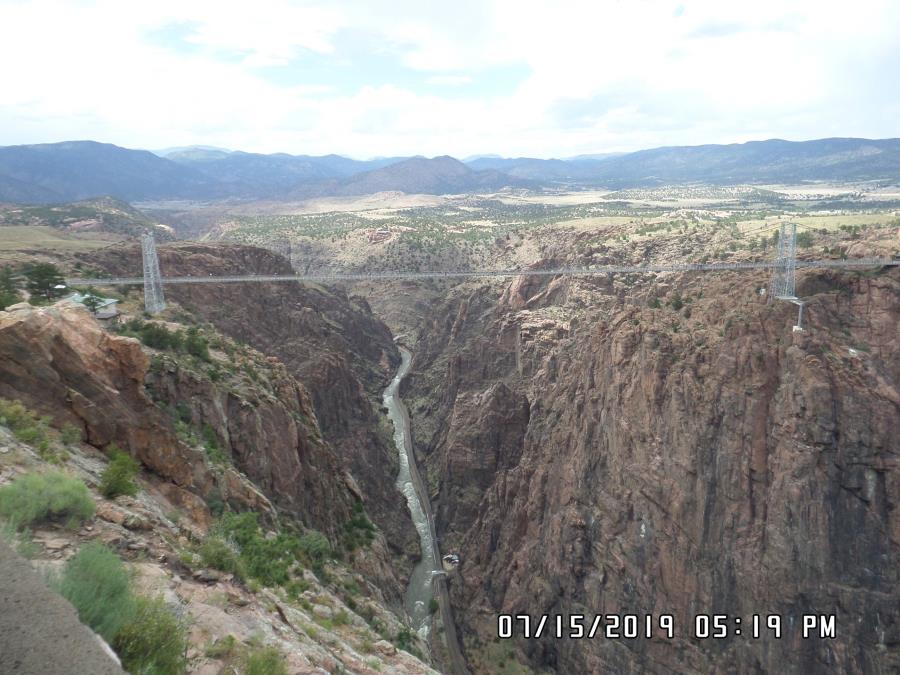 Located in Canon City, you have two ways you can see the Royal Gorge Bridge.  First, go to the bridge itself.  You can walk across the bridge to admire the gorge below, take a gondola across the canyon or even zip line across.  Make sure not to miss the short film on the history of the bridge and how it was constructed.
Alternatively, you can take a train ride through the gorge and see the bridge from below.  This ride will also allow you to see several other sites along the way and it is narrated so you get the most out of the experience.  It is a beautiful ride and not to be missed.
 George Town Loop Railroad
Just outside Denver, you can take an informative train ride through the mountains.  The George Town Loop Railroad uses a steam engine to guide you along the tracks while you listen to the gold rush history in Colorado.  To help you feel like you're reliving history, the staff are dressed in period clothes.
Halfway through your ride, there will be a stop at a recreation of a gold miner's camp.  You can choose to get off here to take a tour of a former gold mine as well as try your own luck by panning for gold.
Once you're at the other train station, there is a small museum you can tour.  Alternatively, you could also watch how the engine is refueled by adding water back into the system.  No matter what you choose to do, the George Town Loop Railroad is one of the best things to do in Colorado in summer.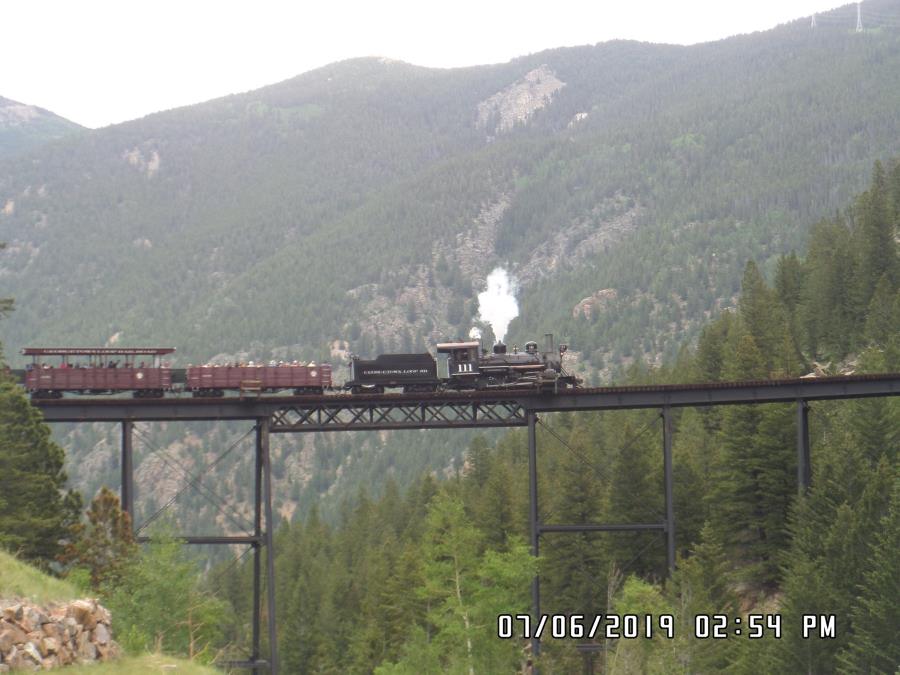 Durango and Silverton Narrow Gauge Railroad
Another popular train ride in Colorado is the one on the Durango and Silverton narrow gauge railroad.  During this 9.25 hour round trip train ride, with a 2 hour stop in Silverton, you can experience Animas River Gorge, views of High Line, Horseshoe Curve, and High Bridge.  Have your cameras ready to capture the gorgeous scenery during your trip.
If you only have a half day to participate, you can take the 5.25 hour Cascade Canyon Express ride.  This is the shortest tour available and features views of High Line.
 Dinosaur National Monument
In western Colorado and laying on the border of Colorado and Utah, lies Dinosaur National Monument.  This area is known for its massive collection of dinosaur bones (hence the name) as well as ancient petroglyphs.
While you participate in the scenic drives, make sure to stop at the overlooks and keep an eye out amongst the rocks and you may spot these interesting pictures.  Interestingly, this is one of the only areas where the lizard petroglyph is found.  See if you can spot one!
 Buffalo Bill Museum and Grave
If you are a fan of cowboys and the wild west, then a stop at the Buffalo Bill Museum and Grave is a must do while in Colorado.  William F. Cody gained the nickname Buffalo Bill due to his skills as a hunter.  The museum will educate you about his life as well as the era in which he lived and includes exhibits of artifacts like firearms, bows and arrows, and more.  
Visiting the gravesite of Buffalo Bill (which is located on Lookout Mountain) will allow you to not only pay your respects to this western legend but take in wonderful views of the Rocky Mountains and plains as well.
 See a Show at the Red Rock Amphitheater
If you enjoy a good concert, make sure to catch a show at the Red Rock Amphitheater.  This outdoor venue has naturally good acoustics and allows you to listen to music under the stars.  In the past, several famous musicians have played here (such as U2, John Denver, the Beatles, Radiohead, Blues Traveler, and the Grateful Dead).  Check their website for a current schedule of events.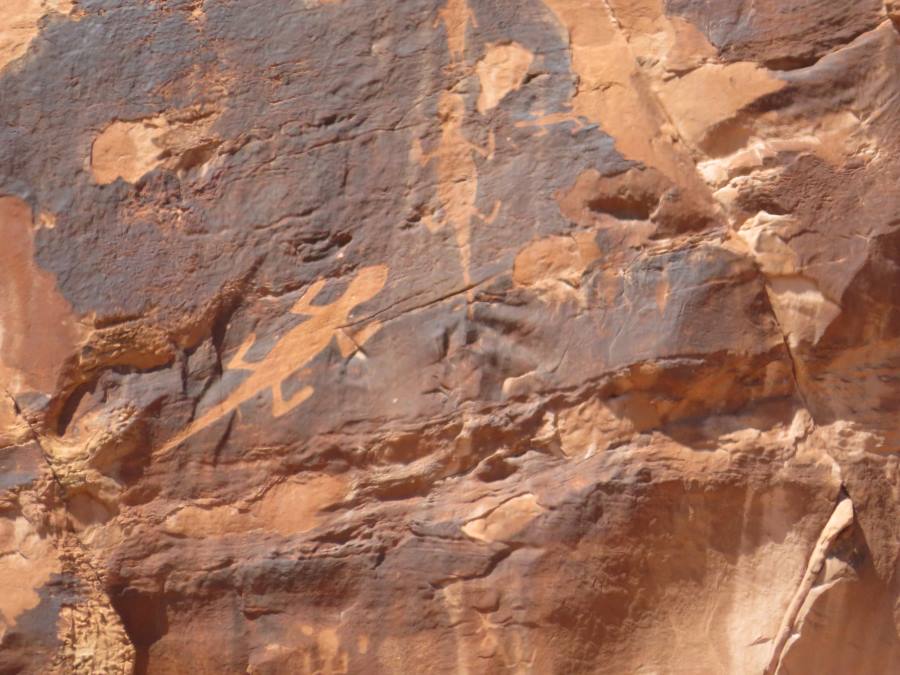 Best Things to Do in Colorado in Summer for Families
Plan to make Colorado the next destination for your family vacation?  It will offer plenty of fun family activities for you to choose from.  Here are some of the best things to do in Colorado in summer for families to give you a taste of what the state has to offer.
Lions, tigers, and bears… oh my!  Visit these animals and more at the #3 best zoo in North America.  Daily educational programs are offered as well as chances to feed the animals.  For a more personal experience, book an animal encounter.  Kids and adults alike will enjoy their time at the zoo.
If you want an authentic ranch experience during your summer trip to Colorado, then plan to stay at the C Lazy U Dude Ranch.  This property has luxury accommodations and is all-inclusive with a wealth of activities to choose from.  Learn some archery skills, go horseback riding, learn to herd cattle, practice your bee keeping skills, take a guided hike, do some yoga, try fly fishing and much more!
The whole family will make wonderful and everlasting memories.
Do your kids love dinosaurs?  Then a trip to Dinosaur Ridge is a must!  During the approximately mile long trail, visitors will see dinosaur footprints that have been imbedded into the rock.  You can also see fossilized dinosaur bones.  
The visitor center will offer informative displays with additional information about the creatures that once roamed the area.  You can choose to walk the paved trail or take a shuttle tour which will stop at the major viewing areas and have a guide that can answer any questions you may have.
 Downtown Aquarium — Denver
To experience sea life from around the world, head to the Downtown Aquarium in Denver.  They have a sting ray touch tank as well as loads of other exhibits.  Kids can even become a marine biologist for a day to see all that goes on behind the scenes.  Other programs are also available such as snorkeling, going under water in a shark cage, animal encounters and more.
There are also some land animals here as well.  They include sloths, tigers, and various reptiles.  
When you get hungry, stop by the in-house restaurant to eat in the middle of a large floor to ceiling exhibits.  It will make you feel like you're eating with the fish.
 Colorado Wolf and Wildlife Center
A perfect destination for any wolf or animal lover!  This wolf sanctuary rescues wolves that were illegally kept and strives to promote conservation and educate on their importance in our world.  Tours are provided and at the end guests get to howl with the wolves.  
For a truly personal and memorable experience, purchase a wolf encounter where you can go into the enclosure with them for pictures and a more hands-on encounter.  This is definitely one of the best things to do in Colorado in summer!
Panning for gold will teach kids a new skill and bring excitement when they find the precious metal.  As mentioned earlier in the post, families can pan for gold and tour an old mine while on the George Town Loop Railroad.  
Another option families have is to visit the Argo Gold Mine and Mill near Idaho Springs Colorado (about 45 minutes from Denver).  Take an hour-long tour to for live demonstrations and to learn the history of the mine and gold rush era.  Afterwards, you'll get a chance to try the panning process for yourselves.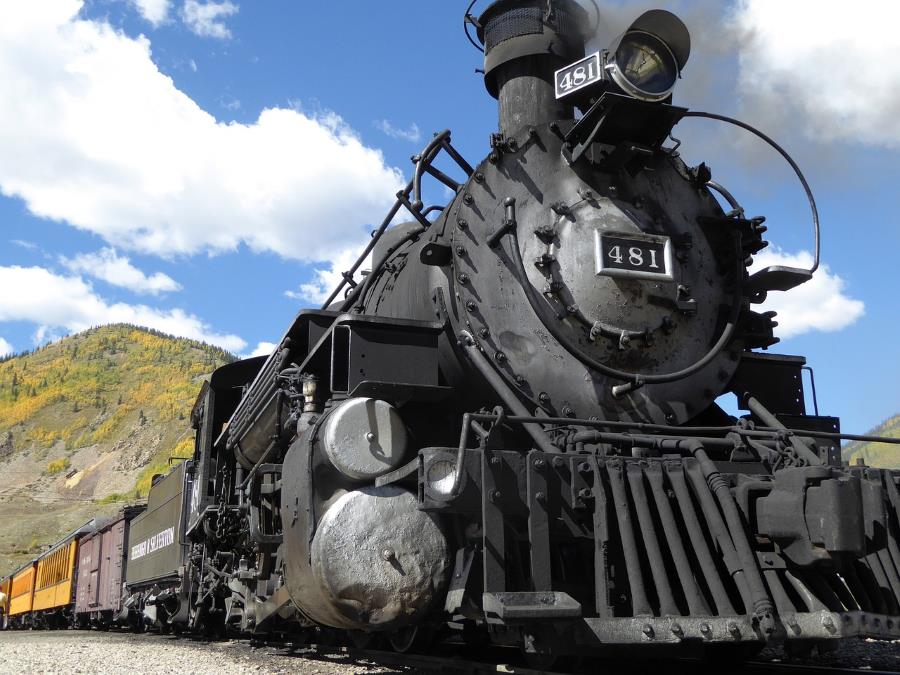 Best Things to Do in Colorado in Summer for Adventure Lovers
Colorado is known for its sports and adventurous activities.  If you are a thrill-seeker, Colorado in the summer will offer you plenty of ways to get your adrenaline pumping.  If you are a wheelchair user, Colorado also has a variety of adapted sports as well so that people of all abilities can participate.
Ride the rapids of the rivers in Colorado.  Many areas around the state offer the chance for thrill seekers to get their adrenaline running while navigating the various rapids.  May and June will offer the most intense waters as the snow from the mountains has melted and run off into the rivers.
If you are looking to make this a family activity, then the months of August and September will offer a milder experience.  Either way, getting out onto the water is a great way to cool off from the summer heat.
** Check out this rafting experience here that is perfect for family fun on a half day trip.
Or this full day rafting experience in Glenwood Springs to book a rafting experience.
Zip Lining is a fun and exciting activity for adults and families alike.  The good news is that there are many places throughout Colorado that offer this experience.  Fly through the air with the wind in your hair as you take in the scenery around you.  
Go Zip Lining in the Colorado Mountains here for some spectacular views and amazing adventure experiences.
 Go on a Hot Air Balloon Ride
Get a new perspective of Pike's Peak and Garden of the Gods as you float through the air in a hot air balloon.  You can be an active participant by helping to inflate the balloon before you hop in for a spectacular sunrise experience.
Whether you are a beginner or an experienced rock climber, Colorado has opportunities for people of all levels to participate in this sport.  Popular areas to rock climb in Colorado include Rocky Mountain National Park, Black Canyon of the Gunnison National Park, and Garden of the Gods.
If you feel safer taking a guided rock climbing tour with an expert, there are also plenty of choices for you.  Check for rock climbing tours in Colorado on Viator.com to find a tour that is right for you.
** Here's a great rock climbing introduction course near Denver for you to experience in the area.
Rappelling the Colorado Rocky Mountains
Climbing the Rocky Mountains and going down via rappelling down is a fun challenge you might enjoy on this adventure experience that is a beginning experience to first hiking and then rappelling down the mountain face on this introductory tour of the area around the Three Sisters Park area.
**Check out this beginner's rappelling tour here for more information and booking this adventure.
 Hydro-foiling on the Colorado River
This hydrofoiling experience is the hottest recreation sport to do on the area now especially along the Colorado River which makes this an even more unique experience to do in the area.  Just an easy tour from Las Vegas area, you will enjoy trying out this new elevated surfing instruction and experience.
** Check out the Hydro-foling experience here for more details and booking this training and instruction.
Is Summer a Good Time to Visit Colorado?
Visiting Colorado in summer is an excellent idea.  While the weather may be hot, there will be no weather-related barriers preventing you from going wherever you want within the state.  In addition, summer in Colorado offers many options for exploring its gorgeous landscapes, participating in adventurous activities, and seeing its popular sites.
More inside tips to enjoying all these attractions and things to do in Colorado in Summer
While exploring Colorado in summer, there are plenty of off-the-beaten-path experiences to enhance your visit. Here are some inside tips:
Scenic Drives: Colorado is known for its scenic byways. Take a road trip along routes like the Million Dollar Highway, San Juan Skyway, or Trail Ridge Road for breathtaking vistas.
Hot Springs: After a day of outdoor adventures, unwind in one of Colorado's natural hot springs. Some lesser-known options, like Conundrum Hot Springs or Mount Princeton Hot Springs, offer a more secluded experience.
Wildflower Hikes: Summer is wildflower season. Seek out lesser-known trails like the Chicago Lakes Trail or the Herman Gulch Trail for stunning displays of alpine blooms.
Local Festivals: Explore local summer festivals celebrating everything from arts and music to food and wine. Check local event calendars for hidden gems that may coincide with your visit.
Stargazing: Colorado's high altitude and clear skies make it an ideal destination for stargazing. Join a local astronomy group or simply head to a dark, remote spot for a celestial show.
Artisanal Markets: Visit farmers' markets and artisanal craft fairs in small towns. You'll find unique, locally made products and a chance to meet the artisans.
Fly Fishing: Try your hand at fly fishing in pristine mountain streams and lakes. Local outfitters can provide guidance and equipment for an authentic Colorado fishing experience.
Ghost Towns: Explore Colorado's history by visiting ghost towns like St. Elmo or Animas Forks. These well-preserved relics offer a glimpse into the state's mining past.
Hidden Waterfalls: Seek out hidden waterfalls like Zapata Falls or Treasure Falls. These natural wonders are often tucked away in serene settings.
Picnic Spots: Pack a picnic and enjoy it at lesser-known spots like Red Rock Lake or the Crystal Mill. These scenic locations provide an idyllic setting for an outdoor meal.
Local Cuisine: Savor Colorado's culinary scene beyond the cities. Visit small-town restaurants and food trucks to taste regional specialties like green chile or bison burgers.
Wildlife Viewing: Keep an eye out for wildlife while exploring. Lesser-known wildlife viewing areas may offer the chance to spot elk, mule deer, bighorn sheep, and more.
Community Events: Join in on local community events like rodeos, parades, and outdoor concerts. These events provide an authentic taste of Colorado culture.
Offbeat Museums: Discover quirky and offbeat museums like the UFO Watchtower or the National Mining Hall of Fame and Museum for a unique learning experience.
Exploring beyond the key attractions in Colorado in summer allows you to connect with the state's natural beauty, culture, and hidden treasures. Embrace the spirit of adventure and let your curiosity guide you to memorable experi
Recap on the Best Things to Do in Colorado in Summer
Ready to start planning your trip yet?  Hopefully, this post has helped given you an idea on the best things to do in Colorado in summer to assist in planning your vacation.  No matter what you decide to do, have an amazing trip!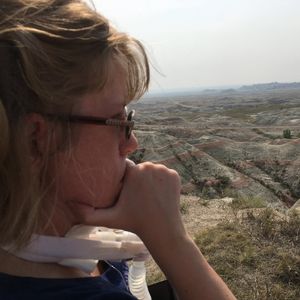 Author Bio
Kristin Secor was born with a rare form of Muscular Dystrophy that affects her strength, balance, mobility, and breathing.  Despite the challenges that she faces, she doesn't let thet stop her from pursuing her love of travel.  She shares her adventures, travel advice, and more on her wheelchair accessible travel blog World on Wheels Blog.  If you'd like to learn more about her travels, follow her on Facebook or Instagram.
Conclusion on things to do in Colorado in Summer
Thanks for checking out this post on things to do in Colorado in Summer, it really should be on your list of worthwhile places to around the state and adventure filled with inspiring places to tour.
Hope that this post has been helpful to planning your visit to the city and if so, please do share it with any of the social media channels and buttons located below.
Disclosure – some of the links above are to affiliate sites that are either reviews or recommendations if you book helps to keep our site running at no additional cost to you. We appreciate your supporting our website meanwhile.
Sharing is caring 🙂