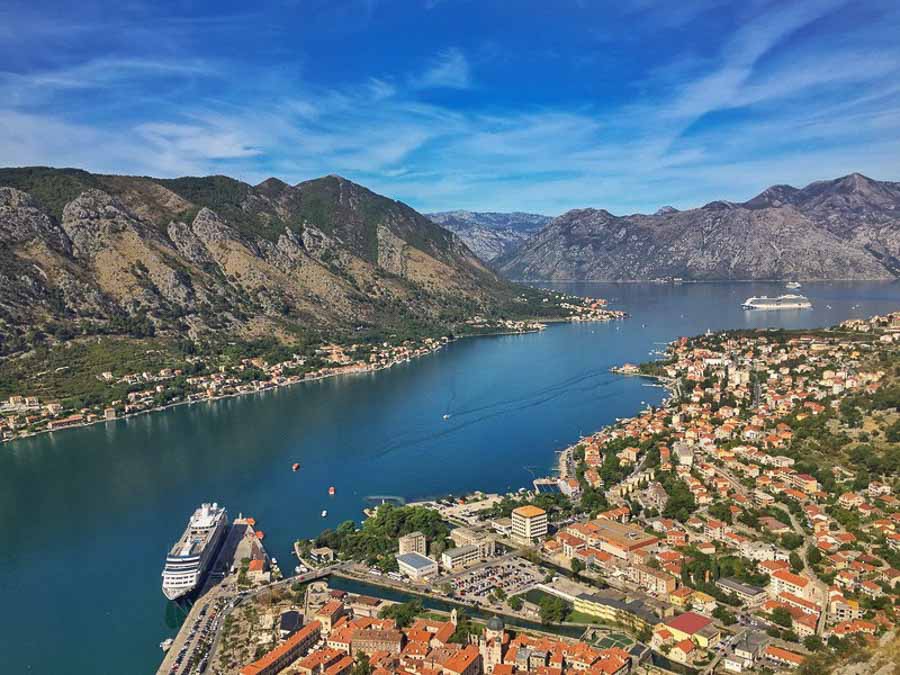 Are you are a cat or dog person?
If you're the former, like me, you are going to love this one day itinerary in Kotor.
Someone even teased me, making me believe Kotor meant cat. It doesn't.
If you're more of a dog person, don't stop reading. Kotor cats are pretty cool, and at worst, you've got two awesome hikes to do in this Kotor trip.
Things to do in Kotor, Montenegro in one day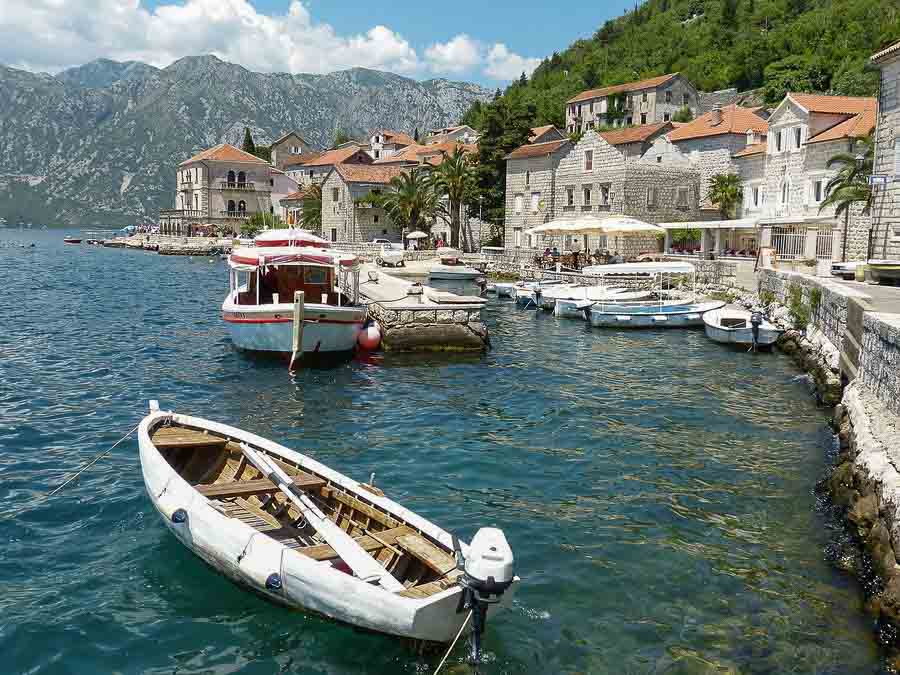 What to do in Kotor?
Kotor is small. The Old Town has a population of 5,000 to give you an idea.
If you're a cruise ship visitor, you'll be in and out of here quick.
Not on a cruise ship? You could spend a few days here relaxing, but don't feel bad about getting in and out within 24 hours.
Starting The Day With Sunrise At St. John's Fortress
If I'm honest, I didn't make sunrise up even though everyone said I'd regret not doing so. The most popular way to St John's Fortress is to climb Kotor's city walls by going behind the old town near the cathedral of St. Tryphon. You pay three euros and make your way up the stairs.
As I like to make things tough for myself, I chose to go up via the longer free route known as the Ladder of Kotor.
I'm glad I chose this route, passing no more than 10 people as I spent 45 minutes walking to the top.
This included time with some healthy looking kitties enjoying the morning sun on the trail. They even followed me for a couple of the switchbacks. Adorable.
Either way, you'll be up to the top in 45 minutes for the average person, max one hour.
Either way, you'll be up to the top in 45 minutes for the average person, max one hour. If you need a bit of motivation, grab an inspirational mantra to help you on your way.
Once you get to the top of the Fortress, you have plenty of views and photo opportunities looking out over the bay.
You'll spend 30-minutes or so coming back down. If you time the descent when lots of people are coming up the stairs, this could take longer.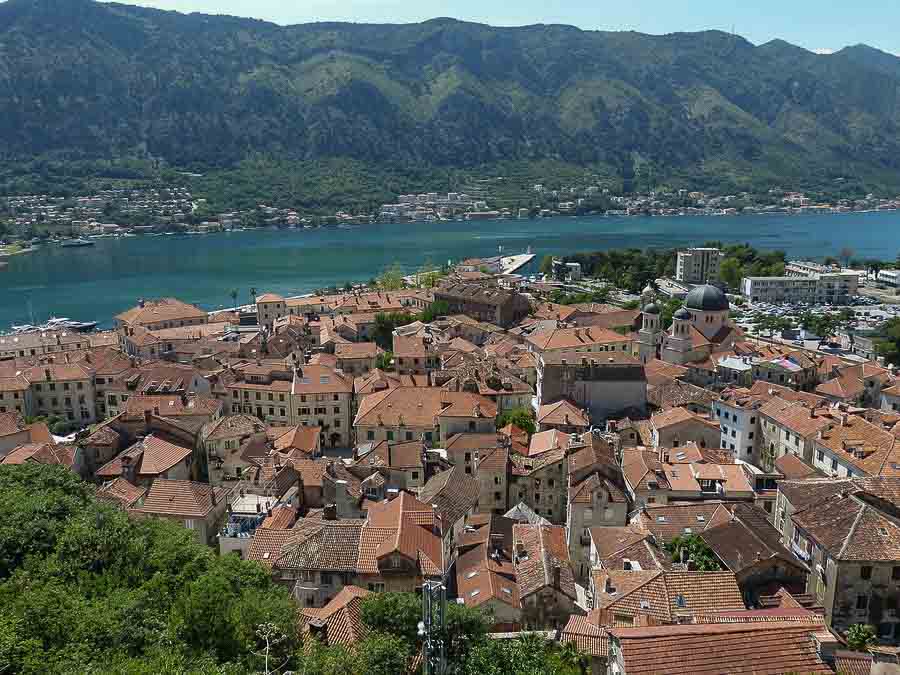 Breakfast In Kotor Old Town
Once you have headed back down, find a restaurant, that tickles your fancy (there's plenty). As a silly vegan, I go to fruit on the outside wall of the town. I found the people selling the fruit gave me good prices right away and felt no need to negotiate. You could always choose the stalls that displays the prices up front.
Visit The Cat Museum And The Cat Shop
Now we've got some food in us, it's time to get our cat on. The Cat Museum is small, and while it's not massive, it's cheap at 1e and you're bound to get some smiles. Inside you'll see artifacts, portraits, photos, art and information about cat.
The cat shop is full of cat souvenirs (obviously). There are all sorts of knick knacks in here, including postcards to send to your crazy cat friends.
Hiking To Fort Vrmac
Our second hike of the day is easy to reach. We follow the road around the bay (heading south from the Old Town), and turn left after Apartment Mimosa. If you need some hiking snacks, there's a supermarket a few hundred metres from the Old Town that you'll pass.
Once we start this hike, you might feel intimidated as you look up at the steep incline. Thankfully the switchbacks make this an easy-moderate climb with  marvellous views. The path is easy to follow, and you'll find a few signs when you get towards the top for various paths to take. Setting a goal of reaching Fort Vrmac.
The fort is bizarre. It's abandoned, and if you don't like abandoned places, enjoy the views around the outside (you can even see over to the next bay). Inside the fort, you'll need to go to the top floor using your phone light to lead you there safely. You'll find a small exit eventually which leads you to the grassy fort top where you can relax. It's not what you expect as you bump your way through the building.
Depending on your speed, you might want to have a picnic up here. Descend as you please, the same way you came.
Cat Spotting In Kotor's Old Town And A Relaxing Evening
Once we are back in the Old Town, the heat of the day will have passed and the cats will be happy to hang out with you now. Wander the streets of the Old Town, admire the beauty, take some photos and see how many cats you can spot.
I'm not going to tell you where to get dinner again, as I'm not a foodie. There's no shortage of restaurants or bars, take your pick.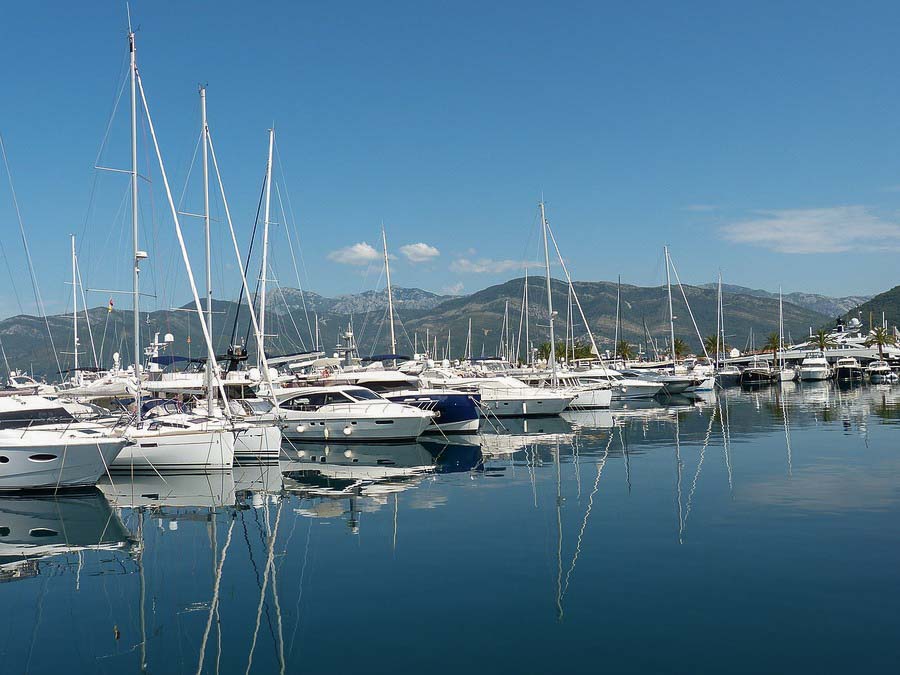 That's One Day visiting Kotor Complete
To recap what you've done if you follow this itinerary:
an early morning hike (maybe with a sunrise) to the fortress
spent time in the old town getting breakfast and popping into the cat museum and shop
walked around the bay enroute to Fort Vrmac
enjoyed another moderate hike, explored a cool abandoned castle
had a chilled evening with cats and dinner
This was one spectacular day in my books.
Does this sound like a dream day to you?
Where to stay in Kotor
You can find a variety of cool little inns and hotels around Kotor, here are some top pics for a relaxing and comfortable stay at various prices ranges in the historic town and surrounding area.
Hotel Astoria–  built in the 13th century, this boutique hotel located in the old town is charming with each room decorated individually. With nice sized and comfortable rooms and excellent room service.
Hotel Vardar – Excellent hotel and location, spacious rooms, delicious breakfast and fantastic customer service.
La Roche Hotel – A small boutique hotel with wonderful rooms, pool and ocean terrace, comfortable rooms and friendly and attentive service.
For more reviews of hotel and inn listings check out these TripAdvisor hotels here for availability and the best prices.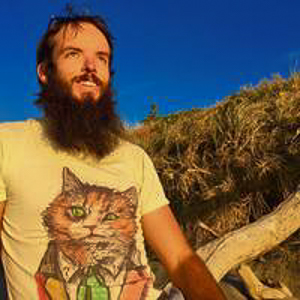 About our guest blogger
Jub is a kiwi inundated with cat pictures and photos daily from friends and readers of his blog, Tiki Touring Kiwi.  That's where he blogs about sports-related experiences around the world, the passion he will truly suffer for (and cats, of course).
If you have any queries at all, leave them in the comments below or email jub (at) tikitouringkiwi (dot) com
Thanks for visiting today and checking out this post on Things to do in Kotor Montenegro, if you enjoyed the images and post, could you please share it with any of the social media buttons located around the post.
If you like what you see, come and check out my other social media channels for more updates, including Instagram, Pinterest and Twitter
Disclosure – There are affiliates links on this posts which provide a small commission to support this site at no extra cost to you. Thank you for reading, and happy travels