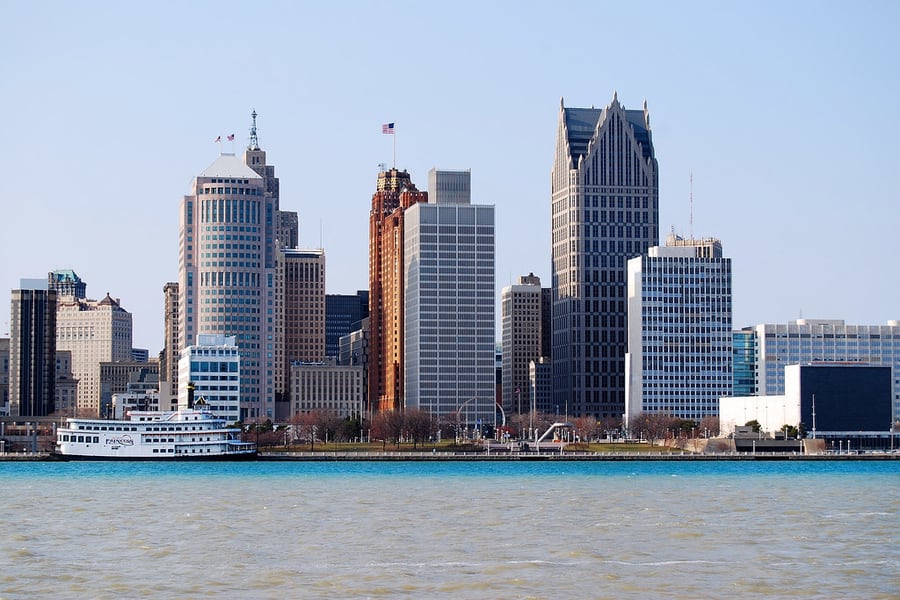 Photo credit https//www.flickr.comphotospatriciadrury
Detroit is in many ways a fascinating city. Once the heart of the US car industry and one of the richest, if not the richest city in the world, suffered greatly during the de-industrialization period. Today, the industry that once powered the Motor City is nowhere to be found. But don't think that this is some kind of ghost town and that there are no Detroit attractions worth visiting. Quite the contrary – the story of this city is a story about rebirth and reinventing yourself, so you will find that the place is today a vibrant and modern centre with plenty to offer. Some people may be shocked by this, but it's really worth it to set aside a couple of days and explore the transformation the city is going to. Here's the best way to spend those two days with things to do in metro Detroit.
Two day tour visiting Detroit
DAY 1 visiting Detroit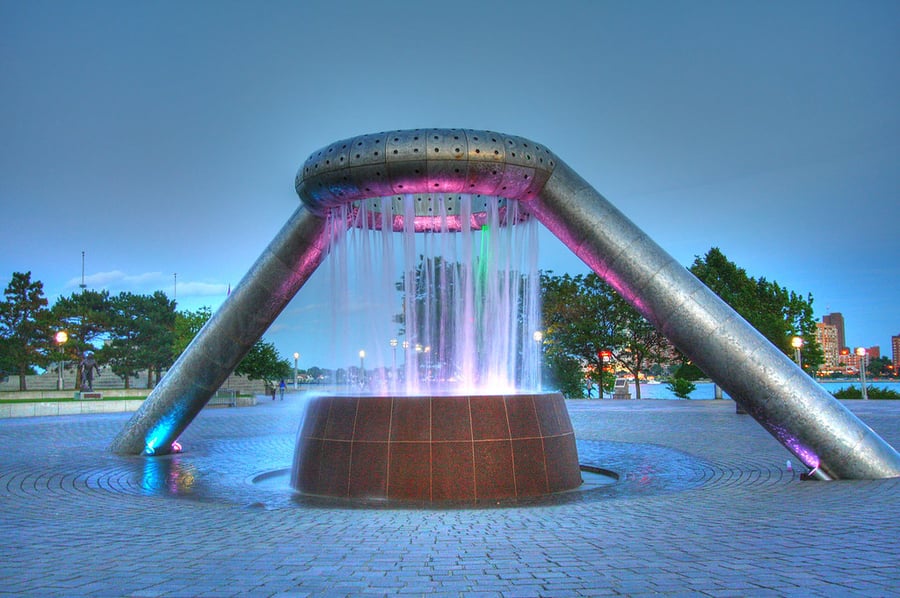 Photo credit https//www.flickr.comphotos123chromapixels
Start things off at Hart Plaza

Use your first day here to get to know the city and soak in its atmosphere and vibe. The best way to do that is to head straight into the city centre and start explore. An excellent starting point is Hart Plaza, a square full of monuments and sculptures and dominated by the impressive Horace E. Dodge and Son Memorial Fountain. With a bit of luck, you might even catch a free event here and dive a bit deeper into the city's culture, but you will surely come out richer for the knowledge about Detroit's history.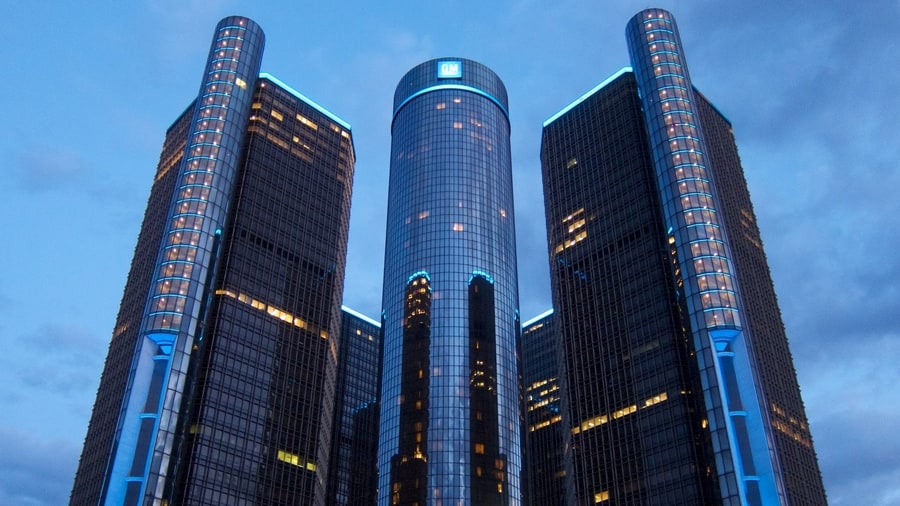 Photo credit http//swww.flickr.comphotosbribri
Visit the GM HQ
Very close by are two architecturally extremely impressive buildings. The first one is actually a complex of skyscrapers called the GM Renaissance Centre. You really can't miss it because it is the most dominant piece of architecture in the city's skyline and certainly one of the main Detroit attractions. The company behind the creation of this edifice was Ford, whereas today this is General Motor's HQ. Apart from that, though, you have plenty of restaurants and shops to visit, plus there are organized tours you can take to learn more about this place.
Be amazed by the colors of the Guardian Building
The other skyscraper we need to mention here is the Guardian Building, just north of Hart Plaza. It is definitely the most colorful building in the city, both thanks to its exterior, which was created by using specially produced bricks, and its immense and fascinating lobby which looks like you've entered a children's book. The building is exactly 90 years old and has the status of a National Historical Landmark, so visiting it should be high on your list of priorities. Guided tours are available here too, completely free of charge.
Grab an incredibly delicious lunch
At this point, you will probably be getting hungry. Luckily, downtown Detroit has more than enough to help you overcome that predicament. From burger joints and vegetarian restaurants, all the way to places serving all kinds of national cuisines (Romanian cuisine, for example), there is a very wide selection of places to eat indeed.
However, if you want something local and authentic, get your self a Coney Island hot dog. Keep your eyes open for a food truck or go to American Coney Island or Lafayette Coney Island. The latter two are arch rivals when it comes to this delicacy, which is e hot dog with onions and chili. Remarkably, they are right next to each other on Michigan Avenue, so you can get yourself a dog from each of them and see which one is better.
As for other places to eat, you can move slightly west from the downtown area to Corktown and find Mudgie's, the hands-down best deli shop around. And for a great pizza (don't forget, they have a special Detroit-style pizza around here) head to Jolly Pumpkin in Detroit's Midtown.
Get lost in a world of books
Back to things to visit in Detroit. On the western edge of the downtown area is something called John K. King Used and Rare Books. Now, if you like books you are going to flip out when you see this, but even if you're not much of a bookworm, go in. Why? Because it literally has MORE THAN A MILLION BOOKS! As a matter of fact, the place is so huge that get a map to help you find your way around. Some people could spend entire days here, especially since you can see some very rare and very valuable books inside.
Slightly north of the city centre, right across highway 75, is the largest masonic temple in the world. Its construction was finished in 1926, and it is quite a sight to behold. Built in neo-gothic style, the building in which the rituals take places is 16 storeys high (more than 200 feet). But this is so much more than just a religious institution – it has theatres, banquet halls, ballrooms and even a swimming pool! Today, this place plays an important role in Detroit's cultural life, hosting concerts, stand-up shows, plays and many other similar performances.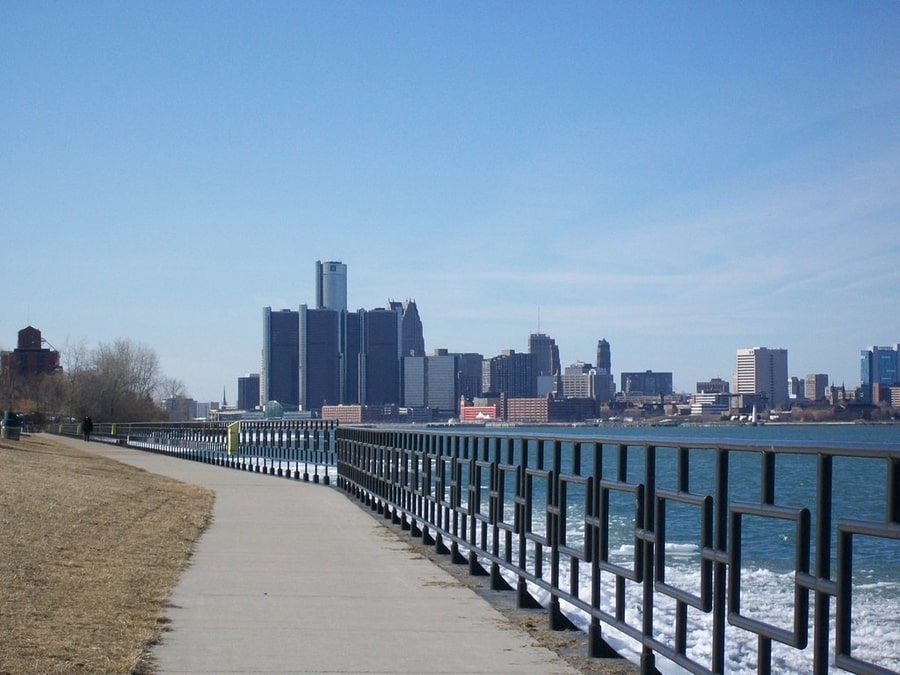 Photo credit https//www.flickr.comphotosbribri
DAY 2 – Walk down the Detroit riverfront
Now that you know your way around central Detroit, it's time to look at some other attractions. These places, however, will tell you a lot about the way people here live and the transformations the city is going through. Maybe the best example of that is Detroit Riverfront, a once rundown part of the city which is now bustling with life. You will see a whole lot of street art here, joggers, families with kids and beautiful greenery around, a shocking change compared to what this area once looked like. You can participate in yoga classes, morning exercises, check out the Eastern Market and do many other things that will help you enjoy the sun and the nearby Detroit River.
Enjoy Belle Isle
Keep walking east along the riverfront and you will eventually reach Belle Isle. This is probably on every list of best places to visit in Detroit, and for a good reason. An island in the middle of the river, Belle is another beautiful patch of greenery in this formerly industrial city. You can enjoy a whole bunch of activities here, including hiking and kayaking, or you can go and check out the zoo and the local conservatory. Belle Isle makes for a fantastic day out for the whole family, and it's a very romantic spot in the evening. So, if you're here with your special someone, prepare for a magical sunset.
Learn about the beautiful Heidelberg Project
About two miles north from Belle Island, you will find the location of the Heidelberg Project. This is perhaps the best example how people and local artists are fighting the consequences of de-industrialisation in the city. The houses on the Heidelberg Street have all been covered by polka dots and artistically reinvented, all under the guidance of Tyree Guyton. You can actually book a tour with the man himself to hear what he has to say or listen to a lecture or two. Either way, coming to this place will show you the power art can have in everyday lives and how it can transform communities for the better.
See the best of Detroit contemporary art
Yes, art is indeed very important to people around here, and to get an even better sense of that, head to the Museum of Contemporary Art Detroit. It embodies this cities perfectly – on the outside it is full of graffiti and the building is quite inconspicuous, but when you go in you will discover something magical. All aspects of contemporary art are covered, the exhibits are quite numerous, and new exhibitions are set up regularly. Special cultural events often take place here too, and the price is not fixed – you simply pay how much you want. When you add that all up, a visit to this institution seems like exactly the right thing to do if you want to explore the culture of this city.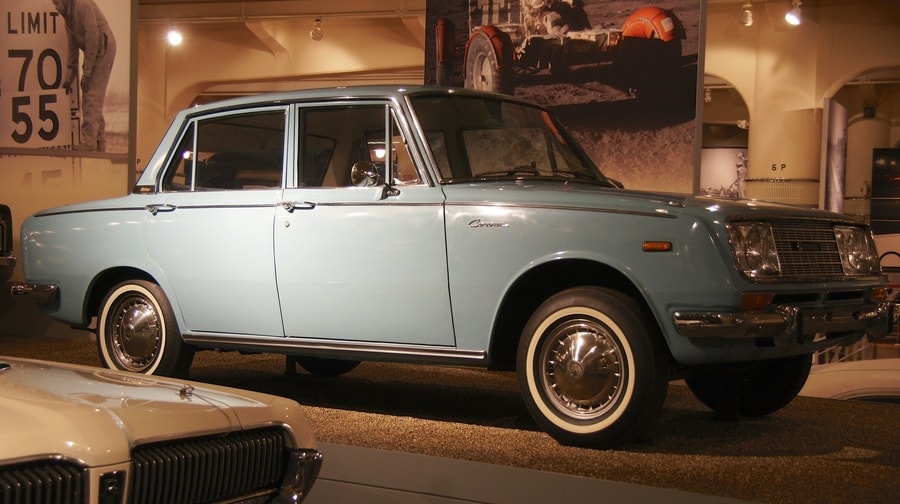 Photo Credit https//www.flickr.comphotostaedc
Get lost in The Henry Ford complex
You can make a trip to Detroit and not see something car-related. The Henry Ford museum complex is a place where you can learn a lot about literally every aspect of US history. It has a living history museum with real historical buildings forming the famous Greenfield Village and countless exhibits which cover American industry right down to the tiniest detail. But personally, the most impressive exhibit for me is the bus in which Rosa Parks refused to give up her seat to a white man, an act which led to the civil movement and full emancipation of African Americans. But presidential limousines are also very interesting, for example. You can spend hours here and it's another great place to visit in Detroit with kids, so do keep it in mind when planning your visit.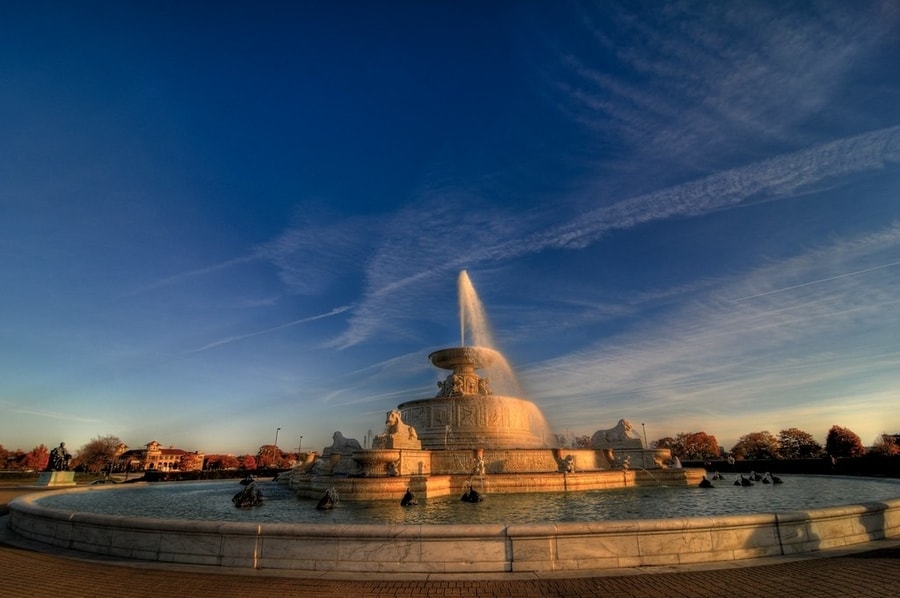 Photo Credit https//www.flickr.comphotospcfishhk
CONCLUSION
Before we go, just a few remarks. While Detroit is mainly regarded as a city of car industry, the amount of culture and history you can find here is simply staggering. That's why this article wasn't nearly enough to cover all the important institutions in the city. Detroit Institute of Art, for example, is a world-famous venue, and Motown Museum is a fantastic testament to the city's inextricable link to music. And just like the cultural, the food scene is also incredibly diverse. The point is, don't be afraid to explore. Detroit attractions will certainly reward you for that.
Pin this Detroit post for later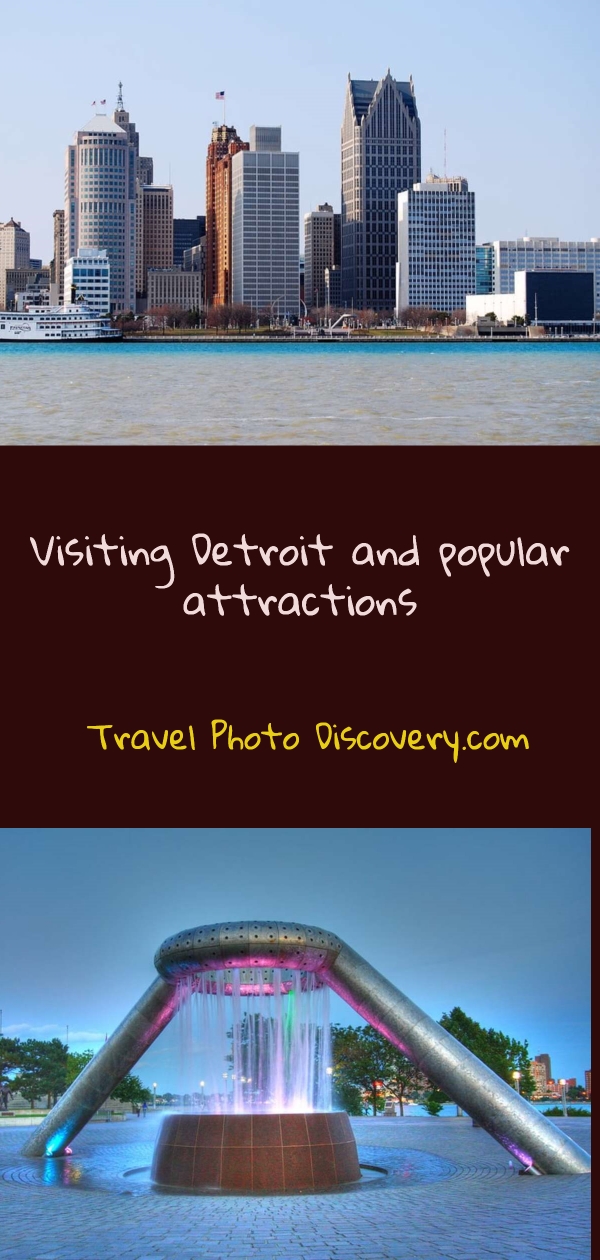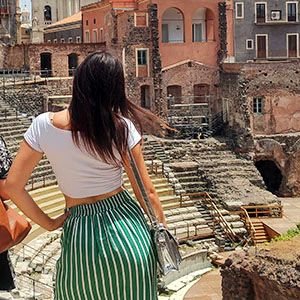 Guest BIO: Anca is the founder and chief editor of One Day Itinerary, a travel blog dedicated to those who want to make the most of their time in a new city, even if they only have only one day there. Thanks to the fact that she has traveled literally all over the world, she can tell you the dos and don'ts of pretty much every major city in the world. As a matter of fact, she's already done so in her blog posts. Meanwhile check out Anca's post on visiting Detroit in One Day
Thanks for visiting today and checking out this post on things to do in metro Detroit, hope you are inspired to plan a visit the best recreation activities in Detroit and enjoy these wonderful attractions. If you enjoyed the images and post, could you please share it with any of the social media buttons located around the post. Seniors, take advantage of the national park senior pass now while prices are really low for a life time membership.
If you like what you see, come and check out my other social media channels for more updates, including Instagram, Pinterest and Twitter
Some links in this article on things to do in Detroit are affiliates which provide a small commission to support this site at no extra cost to you. Thank you for reading, and happy travels!