Unleash Your Inner Adventurer: 10 Top adventure activities to do in Alaska
Are you looking for the best adventure activities in Alaska? Then you've come to the right place. The largest state in the USA is perfect for outdoor lovers and photographers. Alaska attractions vary depending on your travel style and budget, from mountain hiking, glacier trekking, wilderness backpacking, river rafting, wildlife viewing, or gold panning. This list of the 10 top adventure activities in Alaska inspires a dream vacation.
However, such an adrenaline-pumping trip to Alaska requires good preparation. Breakdowns of the weather are frequent. You may unexpectedly encounter wildlife such as bears, moose, or wolves during your activities. Cell phone reception and internet are limited outside of cities and towns. Therefore, check out the Alaska Packing List to pack appropriately for your Alaskan adventure.

What are the 10 Top Adventure Activities to do in Alaska?
Hiking and Camping in Denali National Park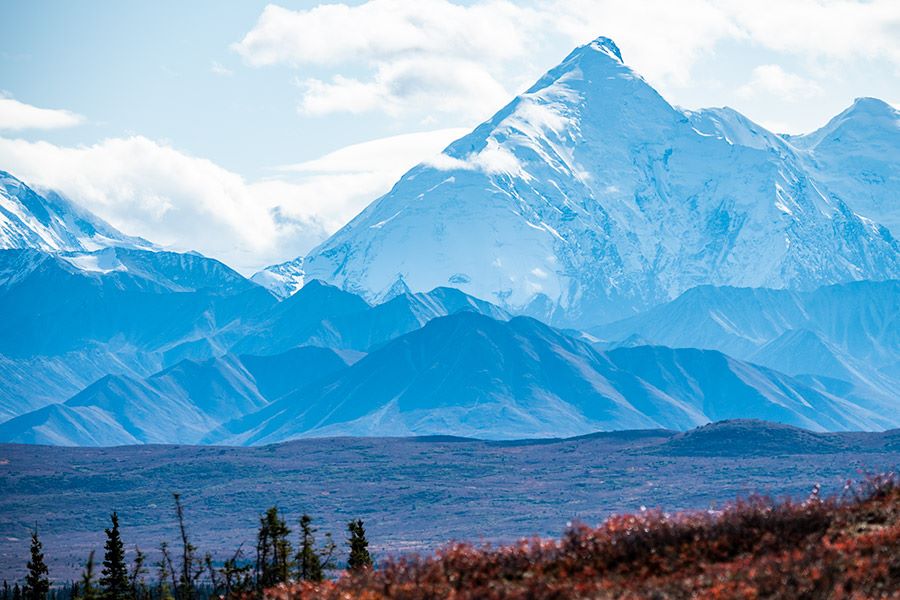 One of Alaska's most recognizable natural landmarks is Denali National Park, with the highest peak in North America, Denali – 20,310 feet. Exploring this park should be on your itinerary if you want to experience true Alaskan adventure and spot Denali's Big Five: moose, caribou, Dall sheep, grizzly bears, and wolves. No doubt, camping and hiking in the wilderness of Denali are one of the top adventure activities in Alaska.
You can pitch your tent at one of the six campgrounds in the park or get a permit into the wilderness. There is also no phone or Internet coverage, electricity, stores, or other services in the park, which is larger than the state of New Hampshire, encompassing 6,045,153 acres. Most of the area has no marked trails, so hiking requires orientation in mountainous and hard-to-reach terrain and the ability to provide yourself or your travel companions with any first aid.
Driving the Dalton Highway to the Arctic Ocean
Driving the Dalton Highway is the best adventure in Alaska if you prefer car road trips. It's a graveled route that begins 84 miles north of Fairbanks and stretches 414 miles one way to Prudhoe Bay and the Arctic Ocean. This scenic but challenging road crosses the Yukon River, Coldfoot Camp, the Arctic Circle, and Antigun Pass. With limited services, it winds through mountains, tundra, and wild landscapes. It's one of the most dangerous roads in the world, full of oversized loads and trucks that supply the Trans-Alaska Pipeline and migrating herds of caribou. This trip requires a high-suspension 4WD vehicle, gasoline, water, and food supplies. Along the way, you can rest in the breathtaking scenery. At the end of the road, you can refresh yourself in the ice-cold Arctic Ocean. Access the Ocean is only accessible with authorized tours from Deadhorse.
Backpacking in the Gates of the Arctic National Park
One of the top adventure activities in Alaska is backpacking in the Gates of the Arctic National Park and Preserve. The least visited national park and the USA got only 7,362 visitors in 2021. Getting to this remote park is an adventure in itself. There are no roads, marked trails in the park, campgrounds, or other services—pure wilderness on 8,472,506 acres. The only way to get to the park is to book an air taxi or a strenuous hike from Dalton Highway past Coldfoot Camp. Each visitor must be self-sufficient in the wilderness because there is no chance to count for help. You are cut off from civilization and the rugged peaks of the Brooks Range; bears, coyotes, and wolves surround you. If you aren't skilled enough to survive in the wild, take a scenic flight from Coldfoot Camp or Fairbanks.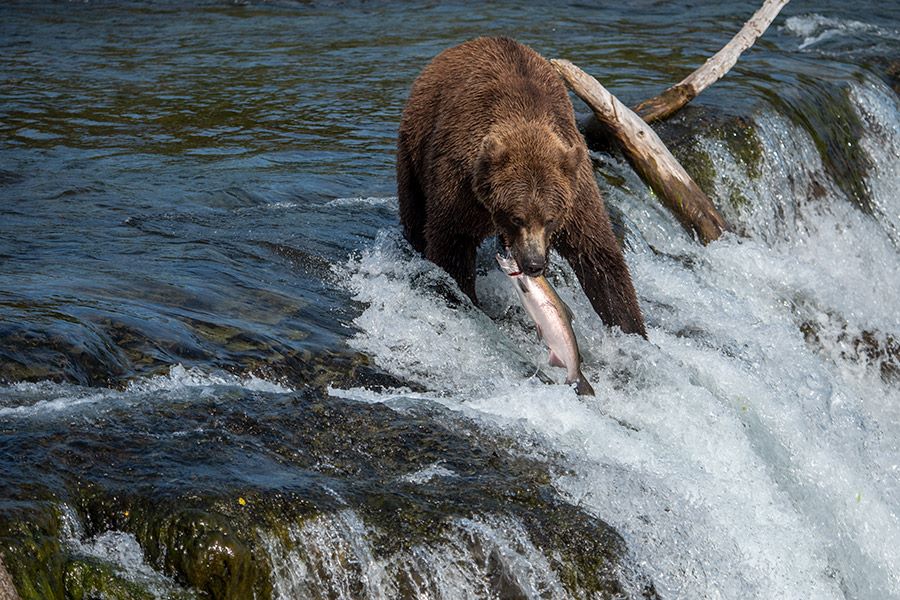 Bear Viewing in Katmai National Park
Alaska is home to over 30,000 bears, and observing bears in their natural habitat is one of the most exciting and adventurous activities in Alaska. You may encounter bears by chance, but there are also places where their numbers are greater than the number of people in the area, and you'll certainly be able to admire these spectacular animals. One such place is Katmai National Park, where over 2,000 brown bears live. At the famous Brooks Falls, brown bears fish for salmon between June and September. You can watch and photograph them from wooden viewing platforms. No roads lead to the park; you can reach it from King Salmon by float plane or water cab. You can also make a day trip because the number of accommodations in the park is minimal and must be booked months in advance.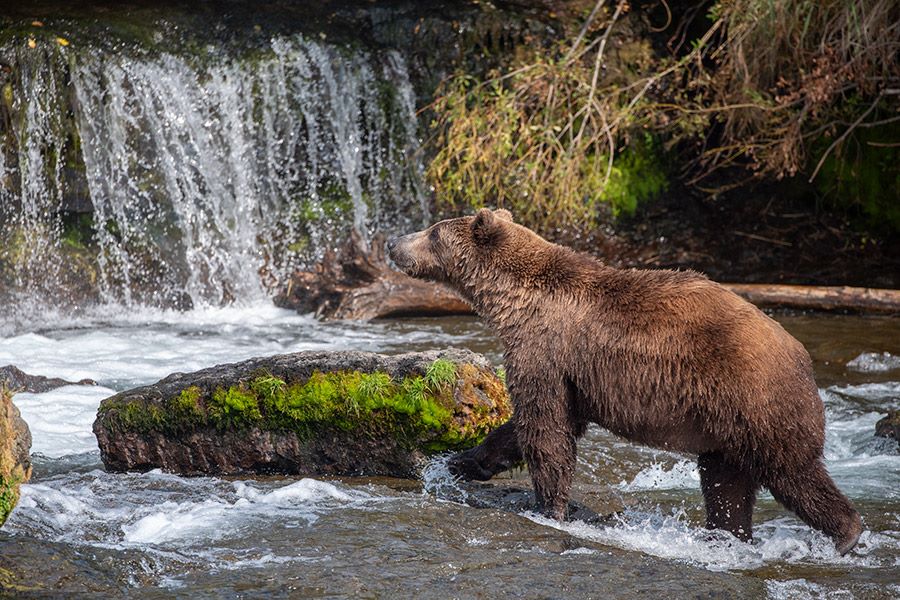 Hiking Alaska Glaciers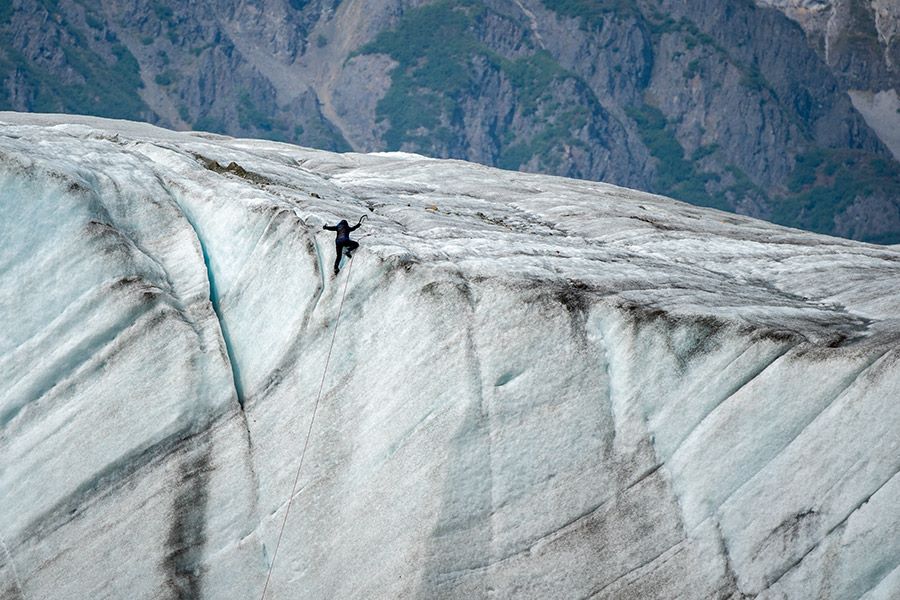 Alaska has the largest concentration of glaciers in the United States, about 100,000. Glaciers cover nearly 30,000 square miles. The largest of these is the Bering Glacier. Exploring glaciers is high on the list of the top adventure activities in Alaska. You can hike across an ice field, explore ice caves, learn ice climbing techniques, and more. Glacier trekking should be on your bucket list if you love thrilling adventures. The most popular Alaska glaciers worth considering for a trip are Matanuska Glacier, Exit Glacier, Mendenhall Glacier, Root Glacier, Byron Glacier, Portage Glacier, Spencer Glacier, and Knik Glacier. Since glacier hiking might be dangerous, check which glaciers and trails you can go on your own and which only with a licensed guide tour. I highly recommend hiking the Mantanuska Glacier and Exit Glacier.

Exploring Alaska Abandoned Mines
Alaska is not only about nature. You have a chance to admire human-made landmarks as well. Exploring the old Alaskan mines is a great idea if you like adventurous activities. The best but difficult to access is the Kennecott Copper Mine, considered the best remaining example of early 20th-century copper mining. Moreover, it is located in the largest national park – Wrangell St.-Elias National Park. From 1911 to 1938, nearly $200 million worth of copper was processed in this mine. If you prefer to see the gold mine, head to the Independence Mine State Historic Park. It is the site of a former gold mining operation in the Talkeetna Mountains, across Hatcher Pass from Palmer, Alaska. This mine is more accessible, and you will also find exciting hiking trails at Hatcher Pass. The gold mining history dated to 1897, when gold was discovered in the area, and the gold rush began.
Alaska Halibut Fishing Adventure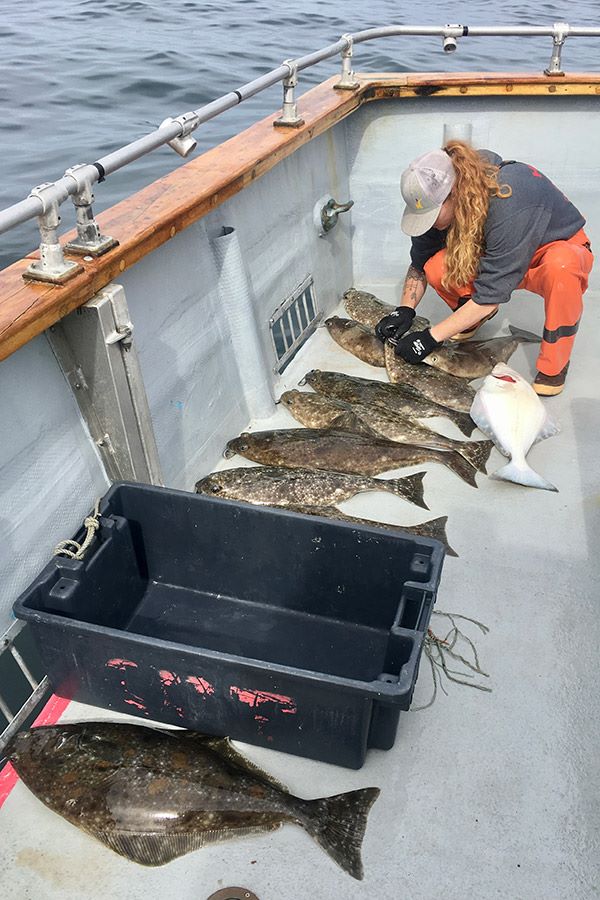 Alaska is a state for adventurers, hunters of wild animals, and fans of anglers. One of the most exciting anglers' experiences is halibut fishing. Homer on the Kenai Peninsula is considered the halibut capital of the world, and it's best to take a halibut charter trip from this town. Halibut is so big you'll be eating lunch and dinner for several days. Importantly, halibut fishing adventure is sustainable. You must purchase a fishing license in advance, and fishing limits apply. Tour operators provide the necessary fishing attire and equipment. The best halibut season time is mid-May to mid-September. If you prefer other fish, there are many options. You will find the world's best salmon in Alaska. You can go salmon fishing from Homer or get to Katmai National Park. If you plan to stay in northern Alaska, fishing salmon in the rivers around Talkeetna is a great idea.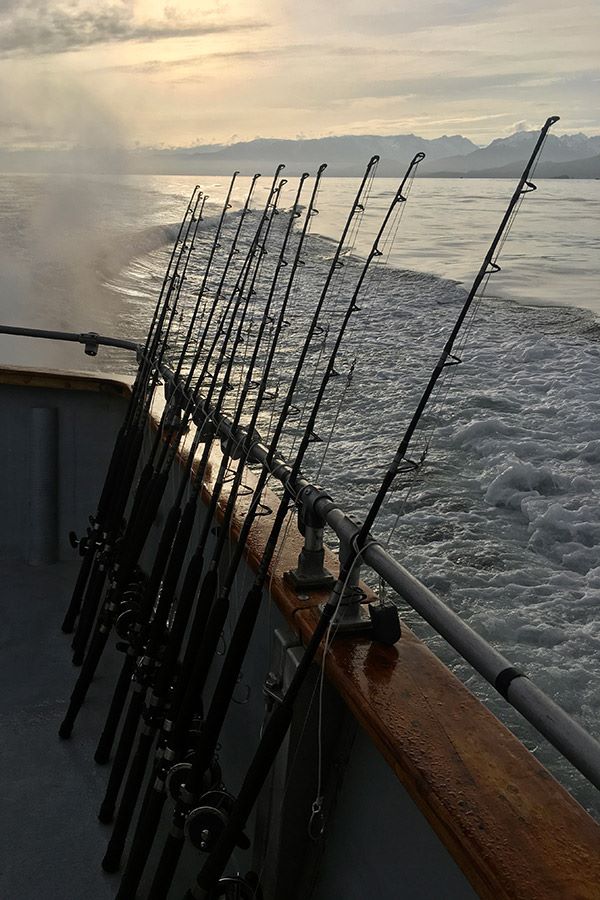 Wildlife Watching during Glacier Cruise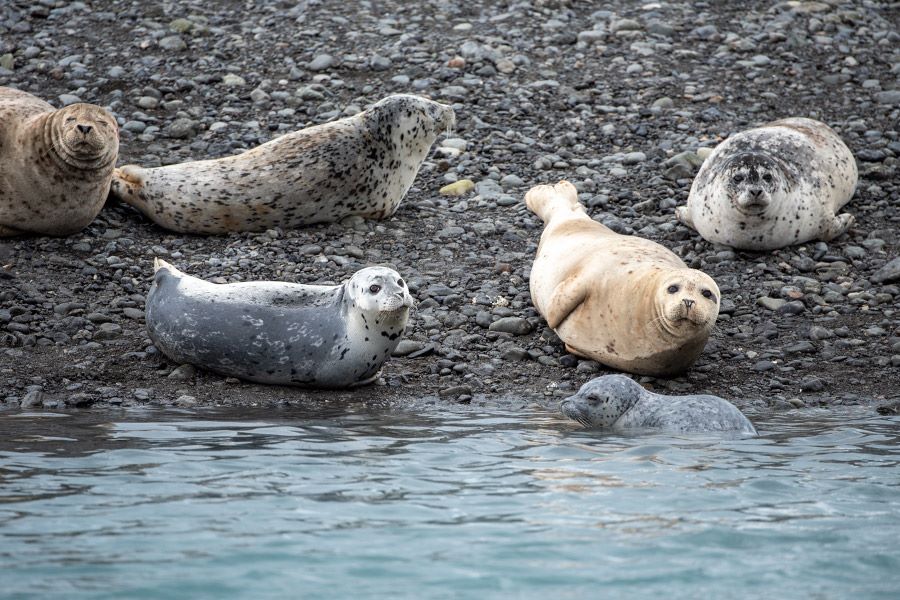 Can a one-day glacier cruise be an adventure? Of course, yes, because during such a cruise, you can see animals in their natural habitat. If you love wildlife or dream of photographing a seal, a puffin, or maybe even a humpback whale, you should take a cruise from the Kenai Peninsula. These aren't trips on large cruise ships but on small boats where you can feel the thrill. The best offers for glacier cruises can be found in Seward, Valdez, and Whittier. All of them offer you incredible experiences. In addition, huge blocks of ice break off and crash into the ocean. The sound of cracking, booming, and splashing is dramatic. Sometimes skippers of small boats collect the iceberg pieces to chill a cocktail for visitors.
River Rafting Adventure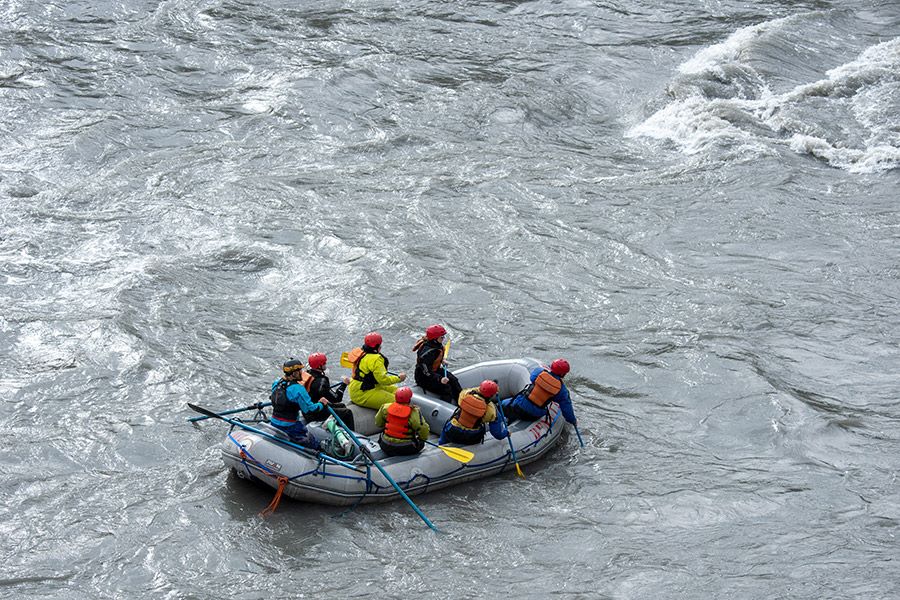 One of the top water adventure activities to do in Alaska is river rafting. Try guided rafting in Denali National Park or Talkeetna for an exciting and authentic whitewater river adventure. You'll have to maneuver through thrilling rapids and the scenic Alaskan wilderness. You have a choice of rowing or paddling. The tour operators will provide you with the right equipment, including Gore-Tex dry suits, neoprene boots, and life jackets. River rafting varies in difficulty level. You have several categories (class I – IV) to choose from, so you can try this adventure even if you are a beginner. Your guide will give you tips on how to paddle correctly. You will be under the care of professionals who know every bend on the river.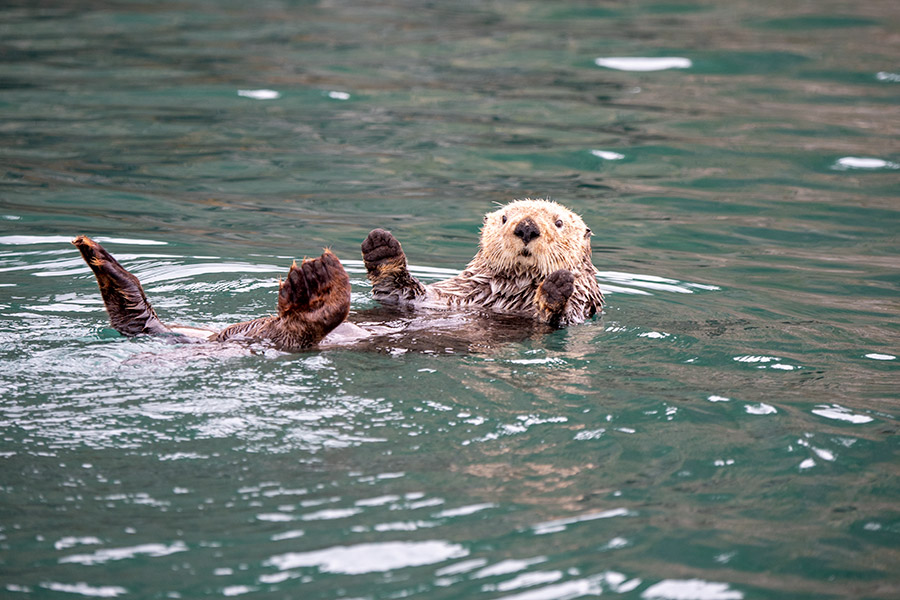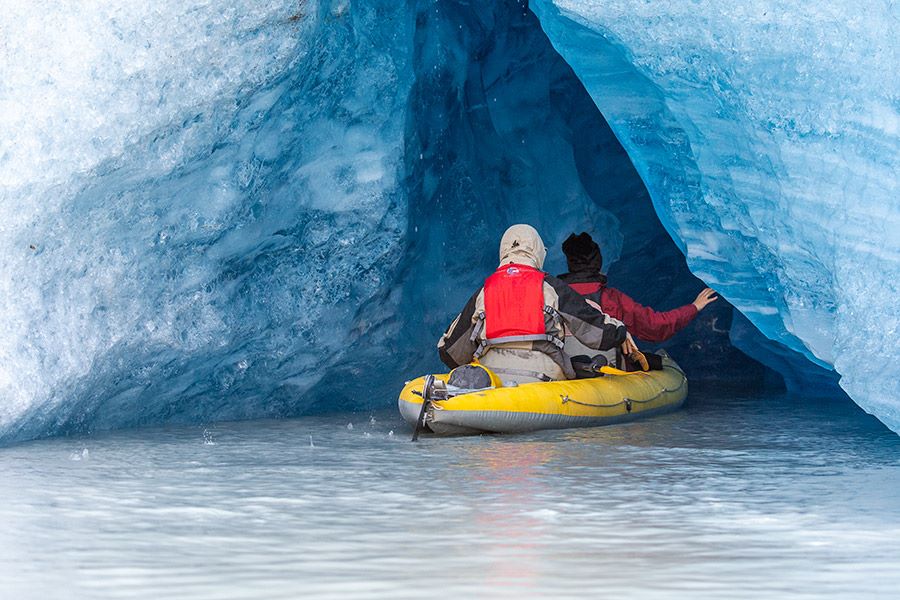 Glacier Kayaking in Alaska
Glacier kayaking closes the list of the 10 top adventure activities in Alaska. Kayaking among giant icebergs is a thrilling and adventurous journey. It can even be a bit scary at first, but with an experienced local guide, it's a safe experience. The light on the icebergs is incredible on summer days and is perfect for photography. Depending on the weather, it's sometimes possible to kayak through and explore the ice caves. However, this is dangerous because of the moving ice fields, so always follow your guide's tips. One of the best places to experience glacier kayaking in Alaska is the small town of Valdez, also known as Alaska's Little Switzerland. Another place is Seward, where you can kayak among the glaciers in Kenai Fjords National Park. The tour operators will provide you with the necessary equipment.

Guest Author bio:
Agnes Stabinska is a content writer, photographer, and co-owner of The Van Escape blog. She loves wildlife, landscape photography, and outdoor adventures in national parks across the US. Alaska is her favorite state. Together with her partner Chris, she travels through the Americas. On their blog, you'll find itineraries, tips, and essential resources to help you prepare for your escape.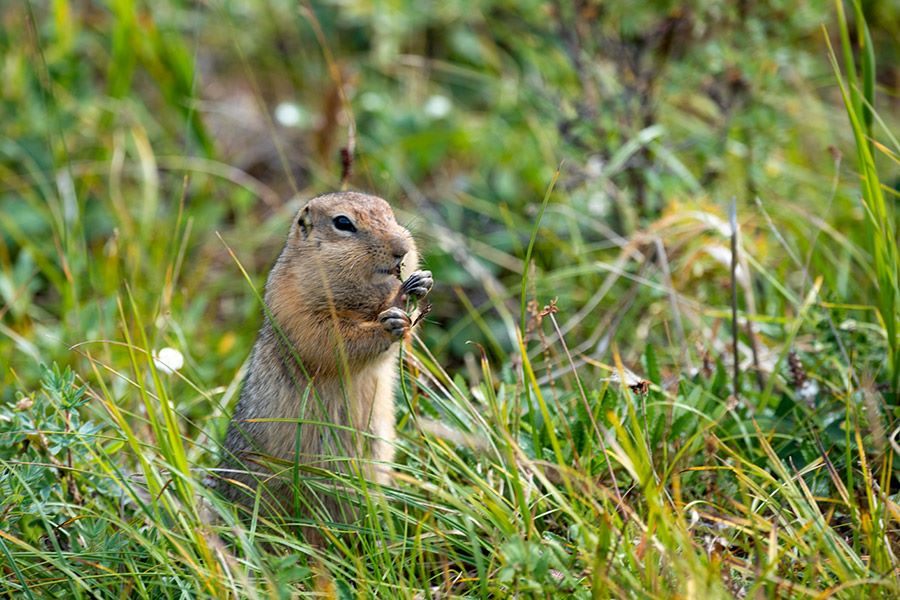 Conclusion to Top Adventure Activities in Alaska
Alaska is a land of epic proportions, filled with towering mountains, vast glaciers, and endless stretches of wilderness. It's the perfect playground for adventurers seeking a challenge, and the top 10 activities we've highlighted here are just the tip of the iceberg. Whether you're an adrenaline junkie seeking a rush or simply looking to explore the great outdoors, Alaska has something for everyone. So pack your bags, gather your gear, and get ready for the adventure of a lifetime in the Last Frontier. Your Alaskan adventure awaits!
Thanks for checking out this post on Top Adventure Activities in Alaska, it really should be on your list of worthwhile places to around the state and adventure filled with inspiring places to tour.
Hope that this post has been helpful to planning your visit to the city and if so, please do share it with any of the social media channels and buttons located below.
Disclosure – some of the links above are to affiliate sites that are either reviews or recommendations if you book helps to keep our site running at no additional cost to you. We appreciate your supporting our website meanwhile.
Sharing is caring 🙂