Chiang Mai is the most popular hub and city to visit in Northern Thailand and why not, there is so many fun and cool things to do in the city and all very affordable. The over 700 year old city was the capital of the ancient Lanna kingdom with a fascinating history and filled with holy temples, exciting night markets, delicious Thai food venues with specialty Northern Thai dishes, fun night life and lets not forget those fantastic and cheap Thai massages. So when your looking for things to do in town, check out these top things to do in Chiang Mai and visit this fun city.
Top things to do in Chiang Mai (updated 2023)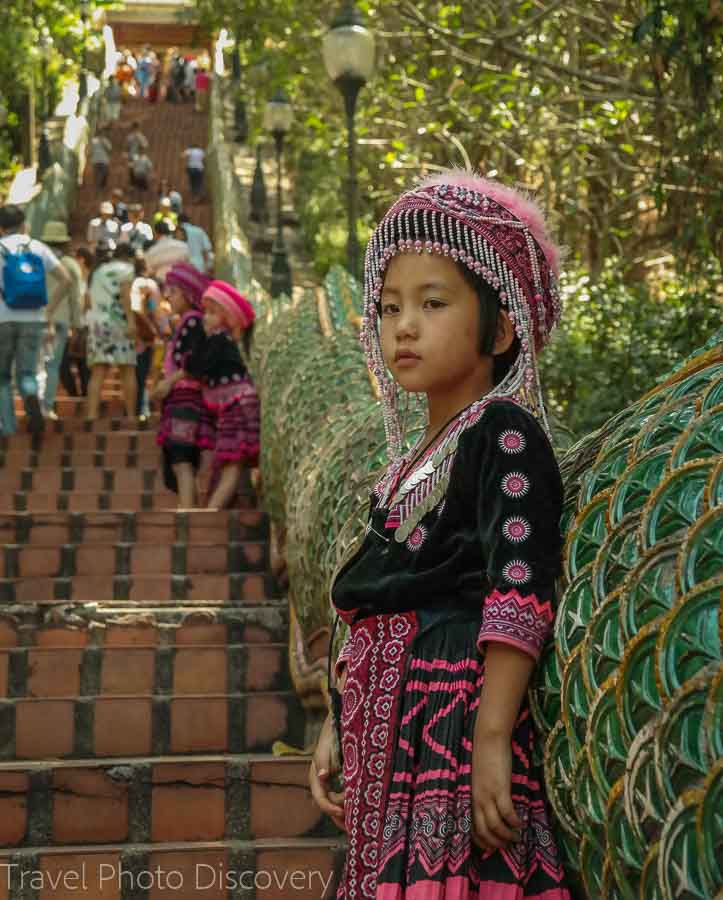 Here's what to do in Chiang Mai
Use this Chiang Mai city guide to show you some of the best attractions, historic sites, cool public markets and interesting places to explore around the city now.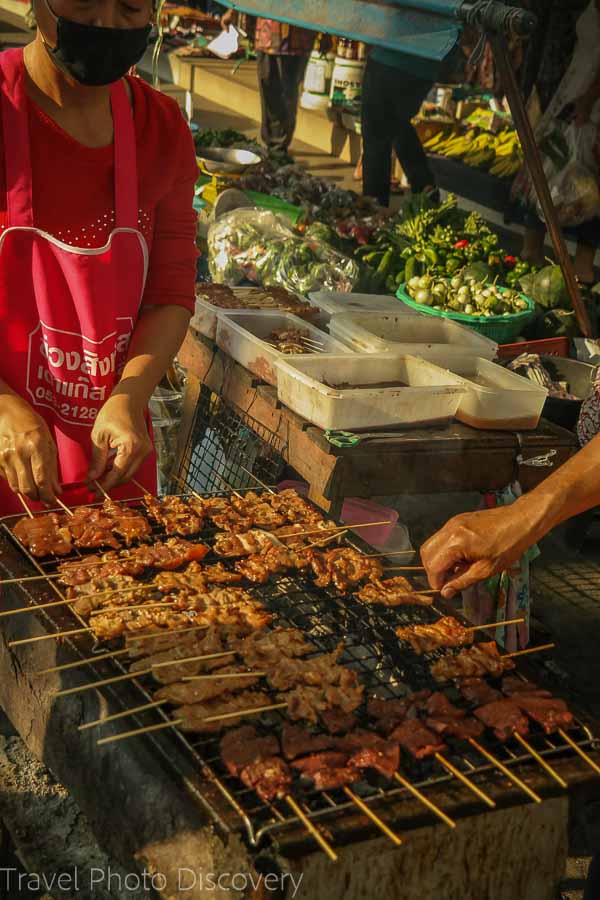 Chiang Mai points of interest visiting the Chiang Mai night bazaar
Probably one of the most fun things to do in Chiang Mai at night time is a visit to the night bazaar located on the east side of the walled city at Thanon Chang Khlan road . Over 1 kilometer in length, you can shop to your hearts content and find a lot of good deals especially if you like to bargain. Typical things you'll find outside of street food and other perishable items include clothing, accessories, fake designer label items, watches, shoes, jewelry – just about anything and everything including souvenir items.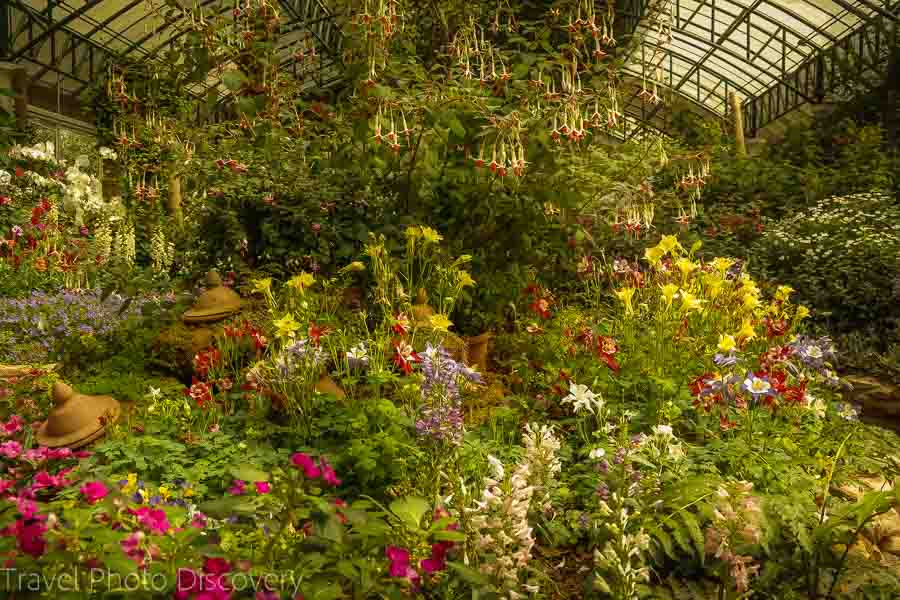 Visit the Royal summer palace outside of Chiang Mai
The royal summer palace up in the hills of Chiang Mai is just a few kilometers north of the Golden Temple. You can take a Songthaew to see both places and its definitely worth the effort to see both destinations. The summer palace is open for visitors when the royal family is not visiting the area so you do have to check on the website here for details and openings. The homes are not open for visits but the grounds around the palaces are spectacular and changed regularly to add more blooms and colors for seasonal changes.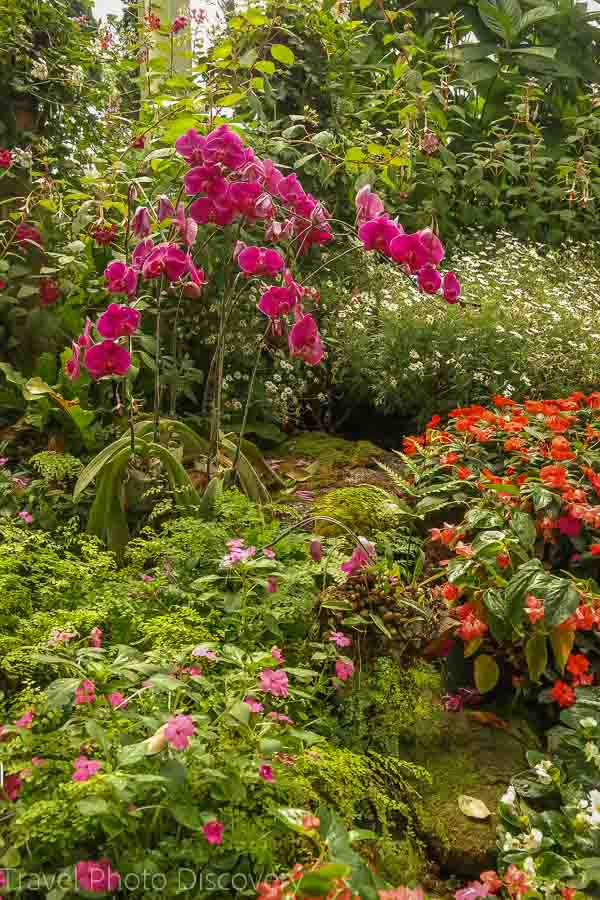 Fountains and gardens of the Summer Palace at Chiang Mai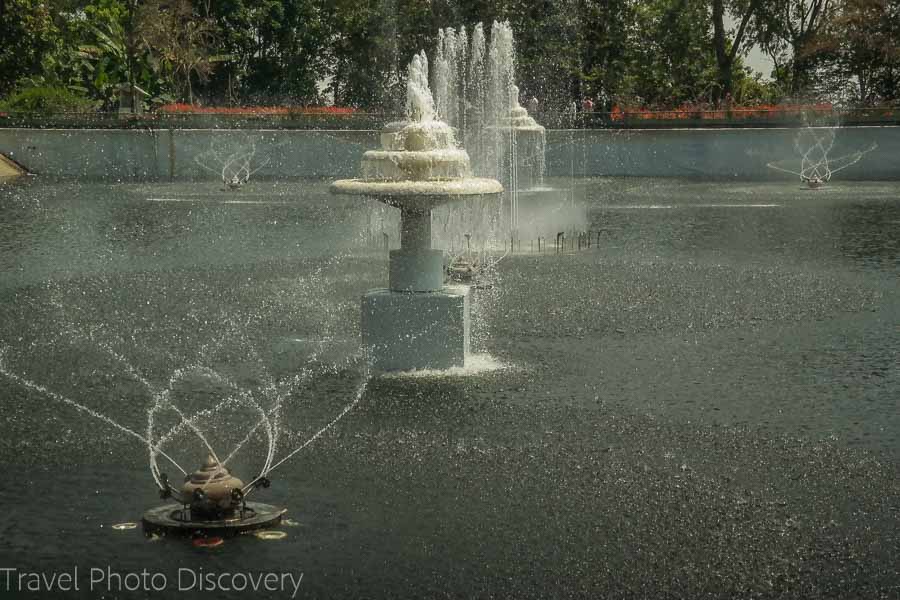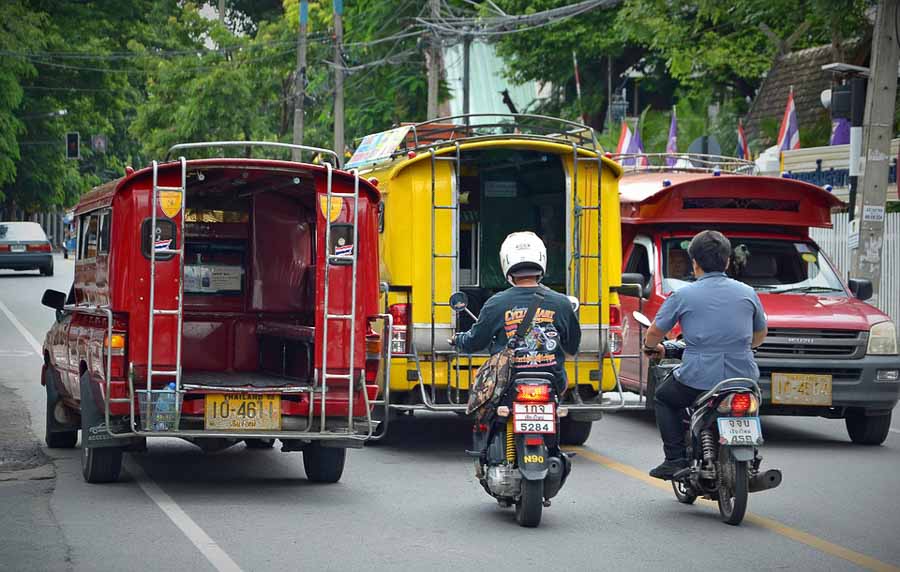 Hitch a ride on a Songthaew
It's fun trying out all the local transportation in Chiang Mai and one of the cheapest and popular way of travel is by Songthaew, like a Jeepney (small bus) shared service that goes to advertised places on the front or sides of the Jeepney/small bus.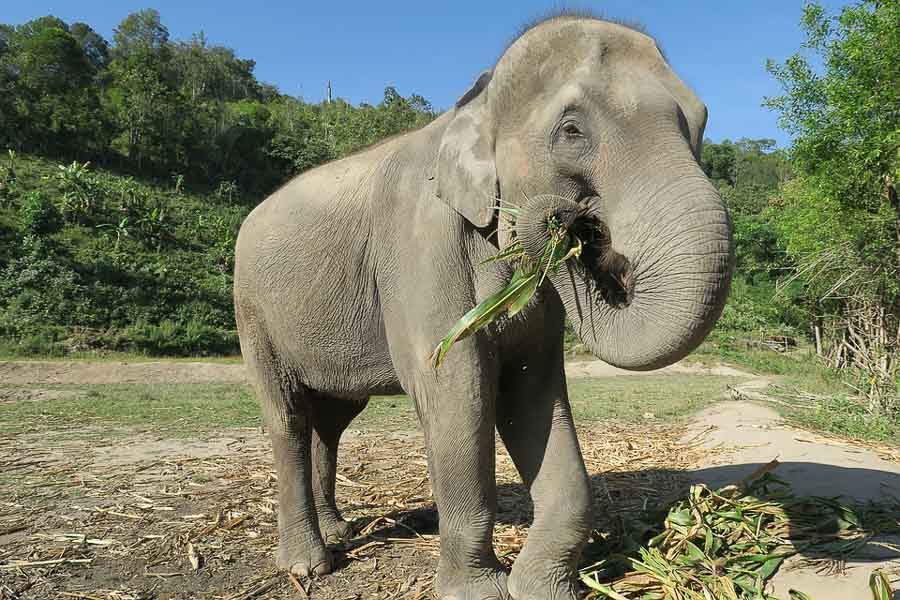 Check out the Elephant Nature Park
If you're looking for unique places to visiting in Chiang Mai, just an hours drive outside of Chiang Mai, the Elephant Nature Park is a non profit Elephant center that promotes the well being of damaged elephants and brings them back to a natural state especially after years of abusive training and forced labor or carrying tourists.
If your interested in a tour, you can take a complete tour and guide through this outfit here with pickup, lunch and drop off to your hotel in Chiang Mai.
Eat a meal at a food stall venue
If you're interested in a local dining experience, there are quite a few market stall venues around the city. One of the regular places to visit and open day to night time is the Chang Puak Gate or North Gate, various day markets like the Warorot or Sunday market, and at the night market of Chiang Mai. You can walk through the stalls and check out the foods that are being prepared – many of the vendors have English versions of their dishes that are relatively easy to understand with the prices for each dish.
** Consider this Michelin star Food market tour here visiting the most delicious food venues around the city.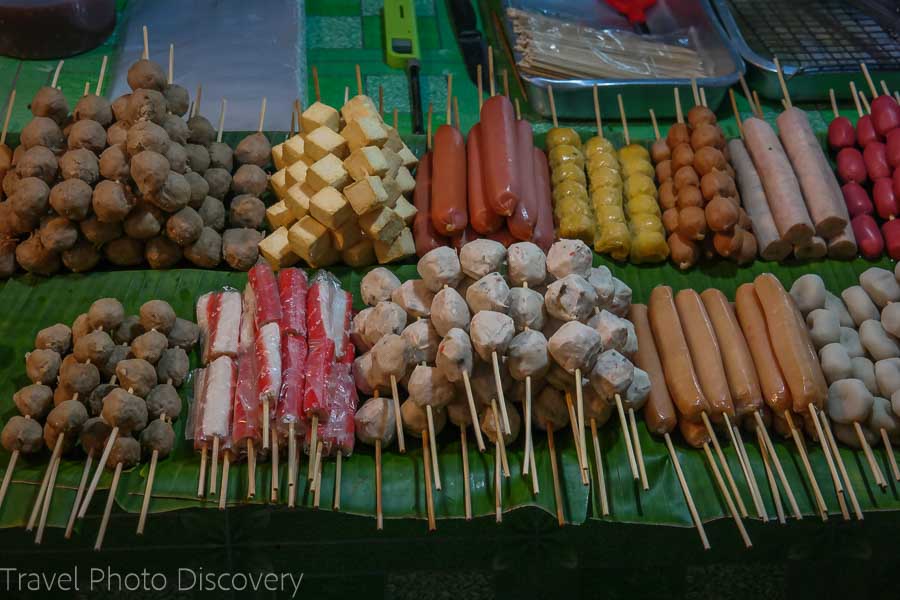 Sample some Khao Soi
Northern Thailand's most famous dish is Khao Soi, a popular coconut and curry soup made with yellow egg noodles and filled with chicken, vegetables and pickles and a fried egg on top – its comfort food at its best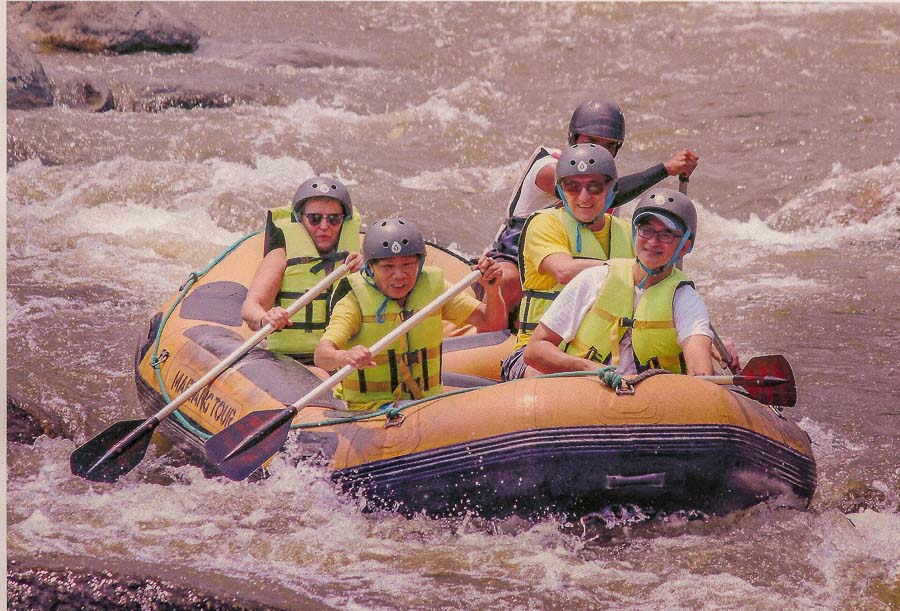 North of Chiang Mai go white water rafting
If you're looking for a Chiang Mai adventure, then taking a white water rafting tour just north of Chiang Mai is a fun thing to do and an easy day trip outside of the region. You can check out these rafting tours here for an outline of the trip, current prices and availability.
If your ready for a whitewater adventure tour covering a two day white water trip and homestay, check out this adventure tour here for more details and itinerary.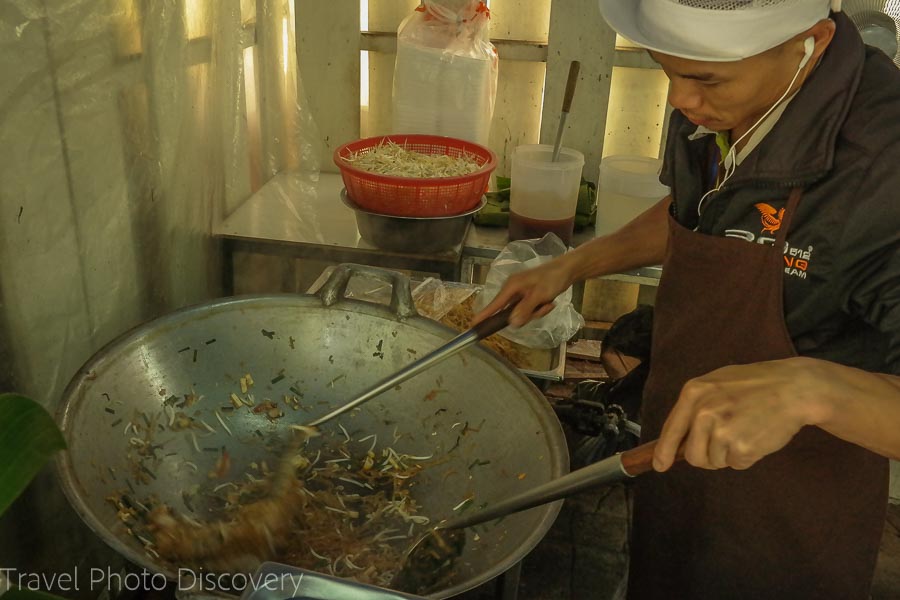 Take a Thai cooking class in Chiang Mai
A favorite Chiang Mai activity is to take a Thai cooking class offered by a variety of schools. Mostly half day to full day classes, you typically go out with an instructor to a local market to see and purchase some of the ingredients to be used in the dishes you will be making. Making between three to five dishes, you get to learn how to make them, have a nice buffet and typically get the ingredients included in the price.
You can check out this cooking program here for more details and current prices of the all day class.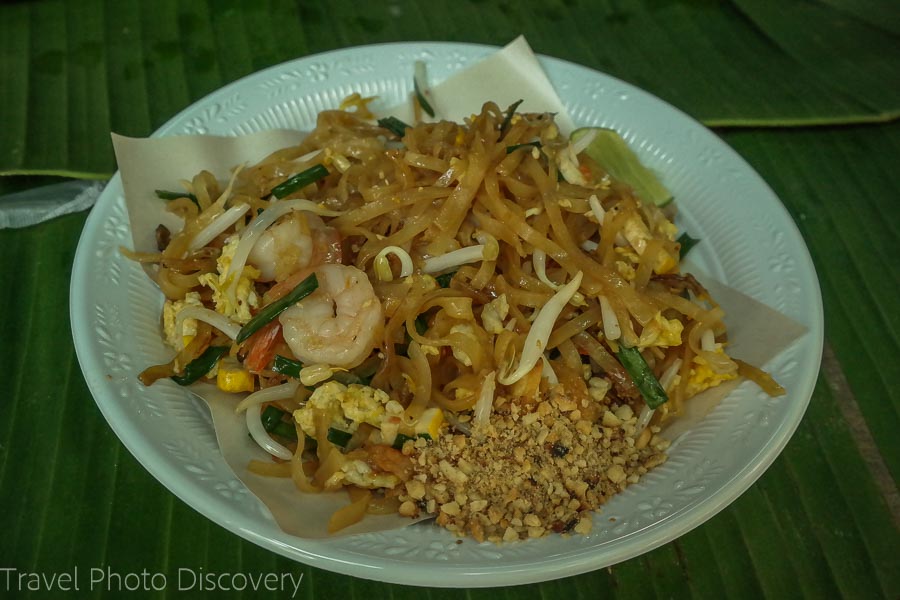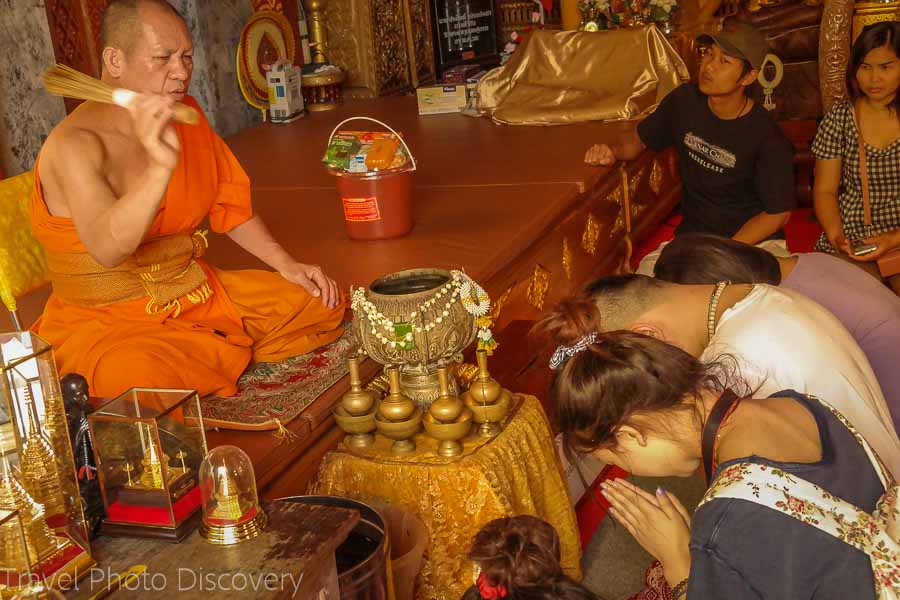 Take a temple tour in Chiang Mai and monk blessing
When you visit any of the temples in Chiang Mai especially the Golden Temple at Doi Suthep, you can hire a guide to show you the temple and give you a background the history, culture and religious beliefs of the Thai people. You can also ask them to have a monk bless you on your visit to the temple which is a means of good luck and fortune in Thai beliefs.
Visit the famous Cat Café
Featuring the Catmosphere with images and pictures of cats and spaceships, UFOs and celestial imagery. Over 15 cats live and romp in the café and are well cared for by the staff and care takers for visitors to play with or just enjoy their company.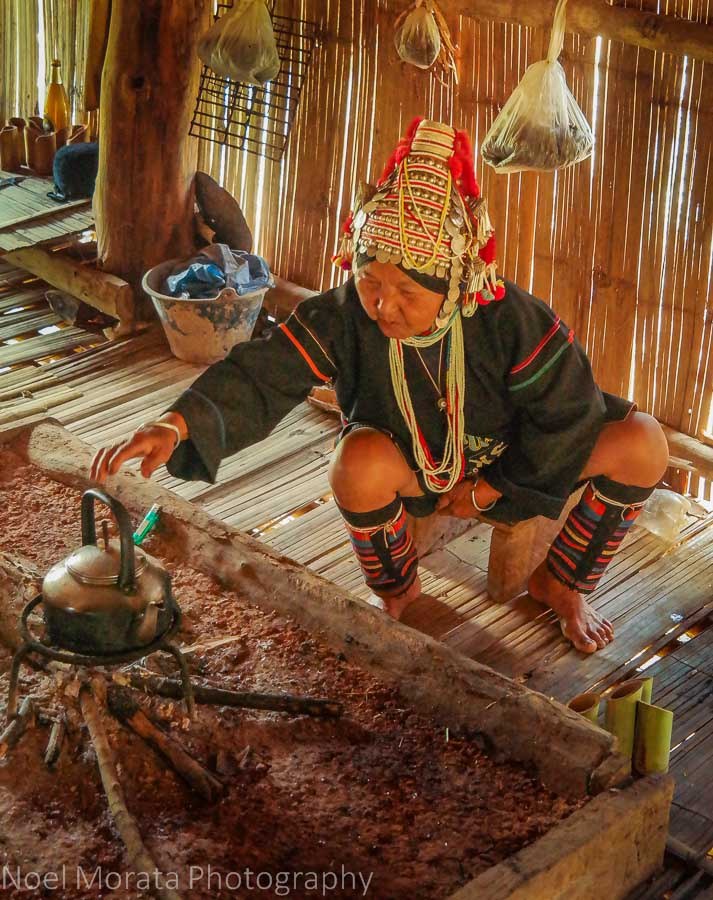 Visit the Hill Tribe People north of Chiang Mai
Just a short drive north of Chiang Mai you will find the Hill tribes of Northern Thailand who have set up in the hills of this region and allowed through local government to stay. A good way to explore this region and the various tribes would be to take a tour through an outfit like this offered tour here so it will be more effortless and an easy way to explore with a local expert and help you to connect with local village tribes, culture and maybe have a fantastic conversation or pick up a souvenir from a tribe member.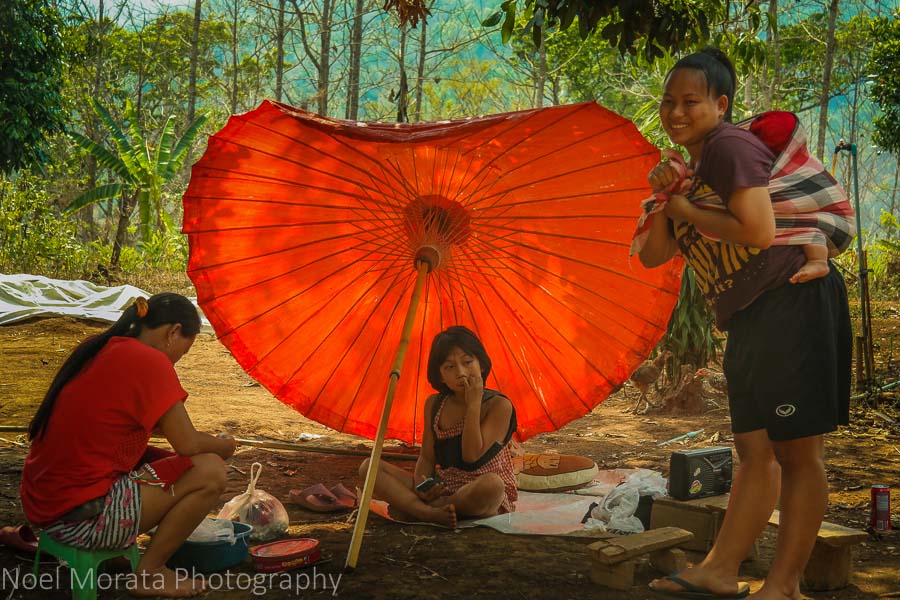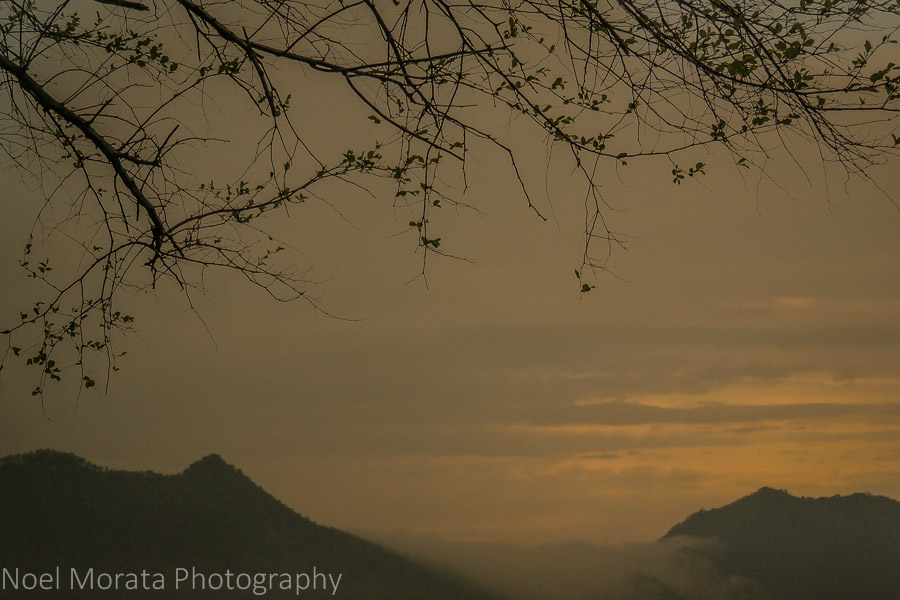 Trek around Doi  Inthanon National Park
If you like to trek then visiting the countryside north of Chiang Mai and spending some at Doi Inthanon National Park is a fantastic way to enjoy a day outside of the city. You'll find gorgeous waterfalls, stunning forests and some with beautiful flowering sakura groves, caves and lush mountains to explore. You can sign up for an expedition here for more details and information on a tour of this national park.
If your interested in a tour, you can take a complete tour and guide through this outfit here with pickup, lunch and drop off to your hotel in Chiang Mai.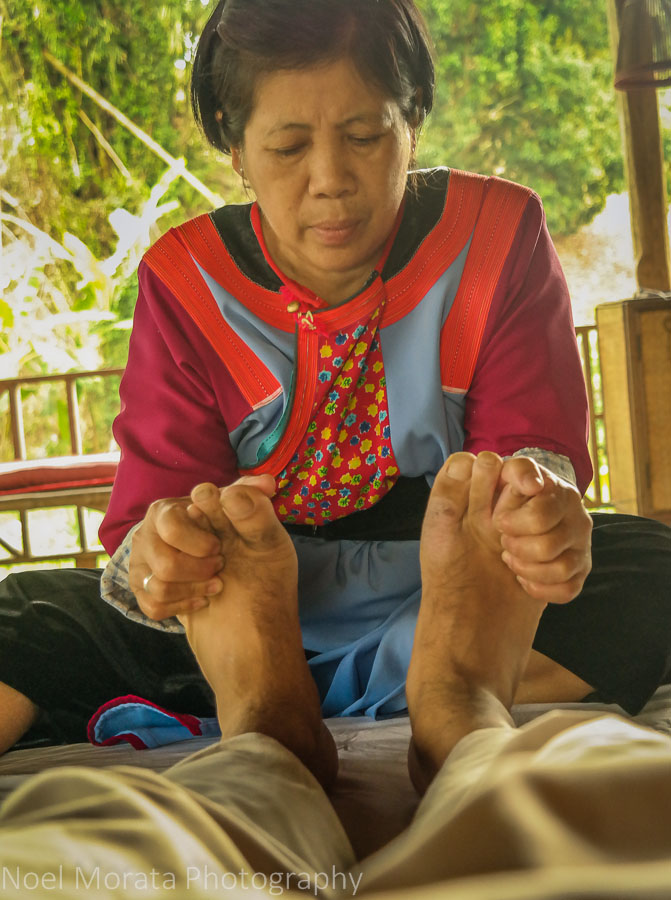 Get a unique Thai massage from a blind masseuse
You really get an incredible massage and at the same time you are helping out these wonderful blind masseurs that need and love their work. There are a few of these establishments in the city, but the most well respected and nicest is called Perception Blind Massage, its very clean, modern and comfortable – you can check out reviews and images here of the massage studio.
Enjoy the San Kamphaeng Hot Springs
A nice getaway from the city center, the hot springs are located 23 kilometers from the city, the springs are a nice day getaway to enjoy this landscaped park with scenic hills in the background. There are hot spring watercourse to put your foot in or some mineral baths or private baths for more relaxation or even massages if your in the mood to enjoy additional health benefits. To check out the site and attractions, check out their website here for more details and prices.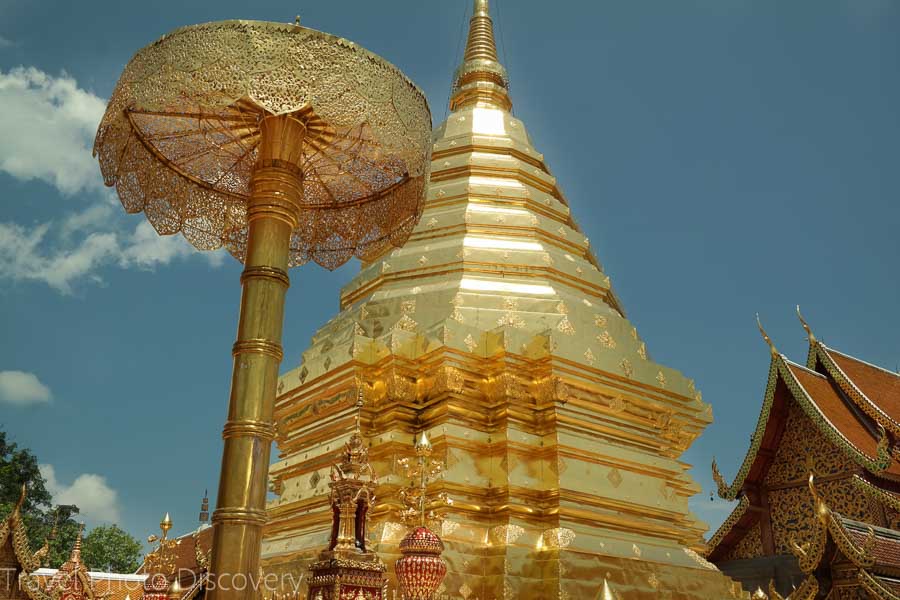 Visit the Golden Temple at Wat Phra Doi Suthep
The Golden temple or Doi Suthep is indeed a spectacular Chiang Mai attraction worth visiting. Situated up in the hills of Doi Suthep with cooler climates outside of Chiang Mai, Doi Suthep is an easy Songthaew ride that goes direct to the temple. Once inside you need to pay the admission fare and take off your shoes when you enter the temple grounds. Built as a Buddhist monastery in 1383, there are plenty of stunning architecture and smaller temples, sculpture and artwork all throughout the temple grounds, checking out the views below and even have your fortune read by a monk. Don't forget to also ring all the bells at the side of the main temple for good luck on your travels.
**Consider this morning sunrise tour of Doi Suthep here for more inspiration and booking an advanced ticket.
Check out more details and pictures visiting Wat Doi Supthep here for inspiration on exploring this monument.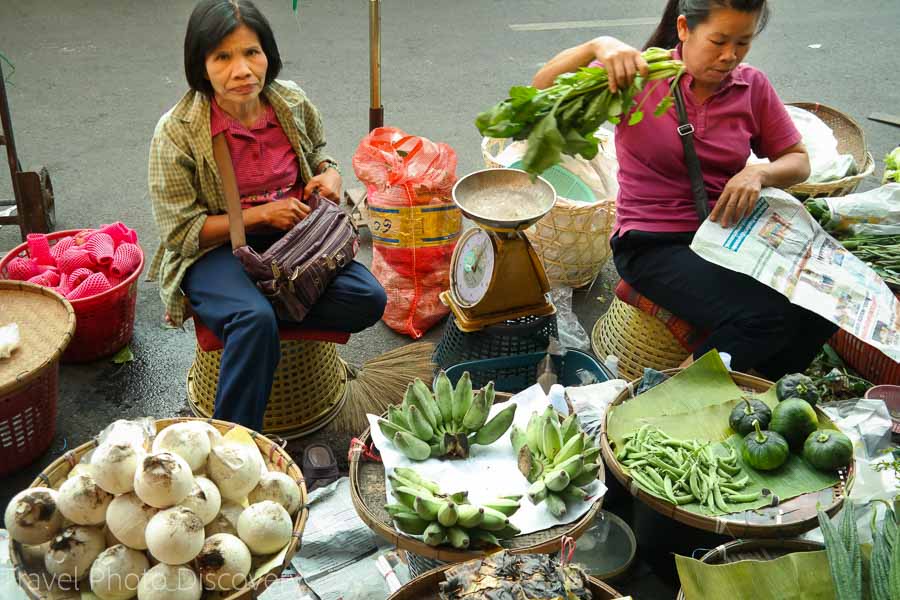 Explore the indoor Warorot Market
An early morning market where the locals shop for the best and cheapest products and produce or perishables. There are also sections for gifts and souvenirs for tourist to visit and find something to take home. Most of the market is indoors in a huge warehouse with sections for butchers, seafood, fruits and vegetables and snacks and prepared foods for take away. To find the Warorot market, check out this site here for more details.
** Check out this special guided tour of the Warorot Market here for more inspiration and details.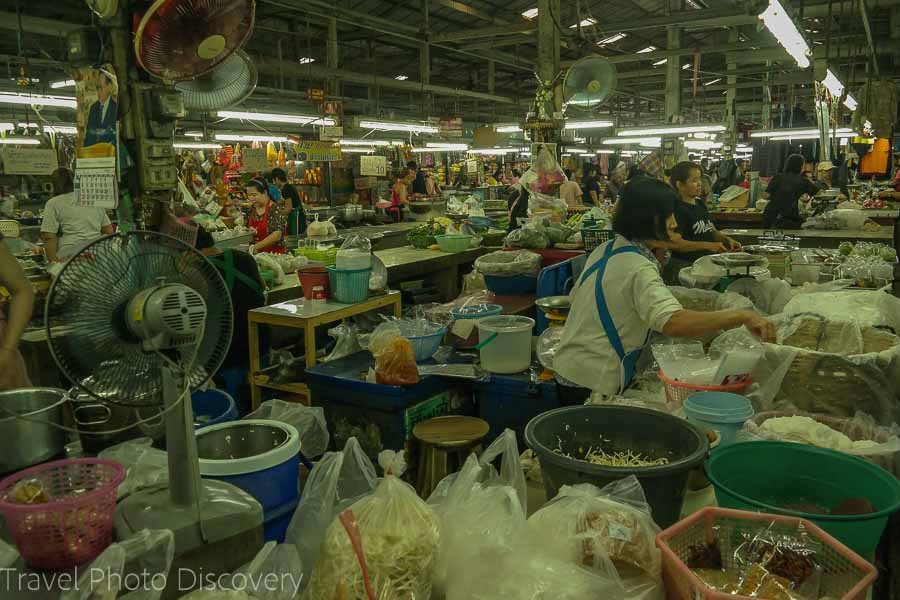 Go deep into the Muang On caves of Chiang Mai
If your looking for a unique experience, check out the Muang On cave located 30 kilometers east of Chiang Mai close to the hot springs. Originally a hiding place for locals avoiding invaders like the Burmese deep into the caves, this is now a popular tourist attraction with several grottoes, shrines and a large 30 foot reclining Buddha in the main cavern. You can check out more details here for more information about the caves.
Enjoy the Chiang Mai nightlife
Chiang Mai nightlife can include so many fun things that happen around the city at night including visiting a food court, finding some cool bars or hang out spots and try some local beers, getting a Thai massage or how about checking out some local Thai shows like Muay Thai boxing.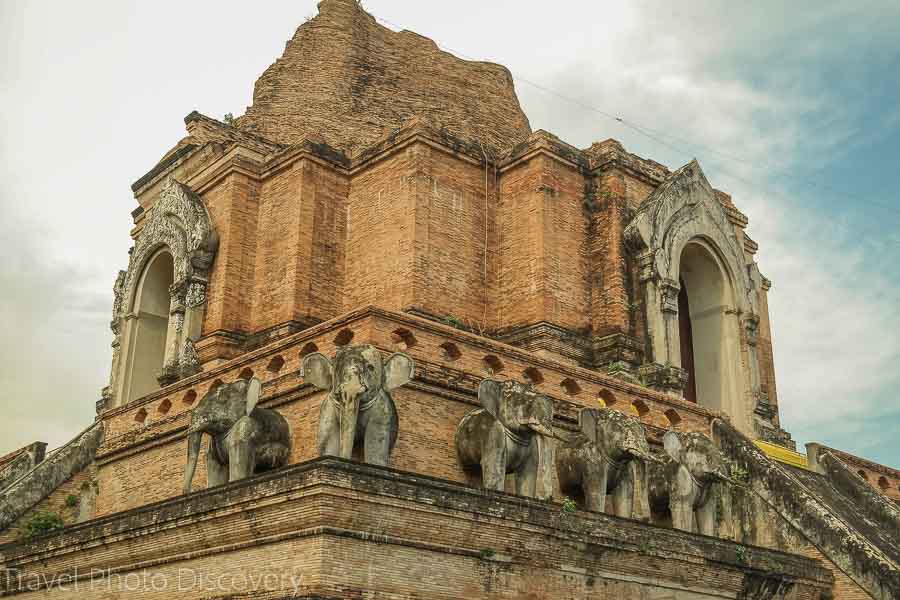 Temple of the Big Stupa or Wat Chedi Luang
One of the oldest temples worth visiting in Chiang Mai is Wat Chedi Luang built in in the early 14th century, it housed the emerald Buddha and was three temples combined with the main temple being the tallest in the Lanna kingdom during its timeframe until it was damaged by a major earthquake in 1551 and the famous emerald Buddha was moved to Luang Prabang. Even though there have been some reconstruction of the temple, the top portion has been left intact in its earthquake state and no one is allowed to climb up the staircase to the base of the temple, but newer temples surround this monument for worship.
** Check out this special tour of Wat Chedi Luang here to learn more about this historic temple and details.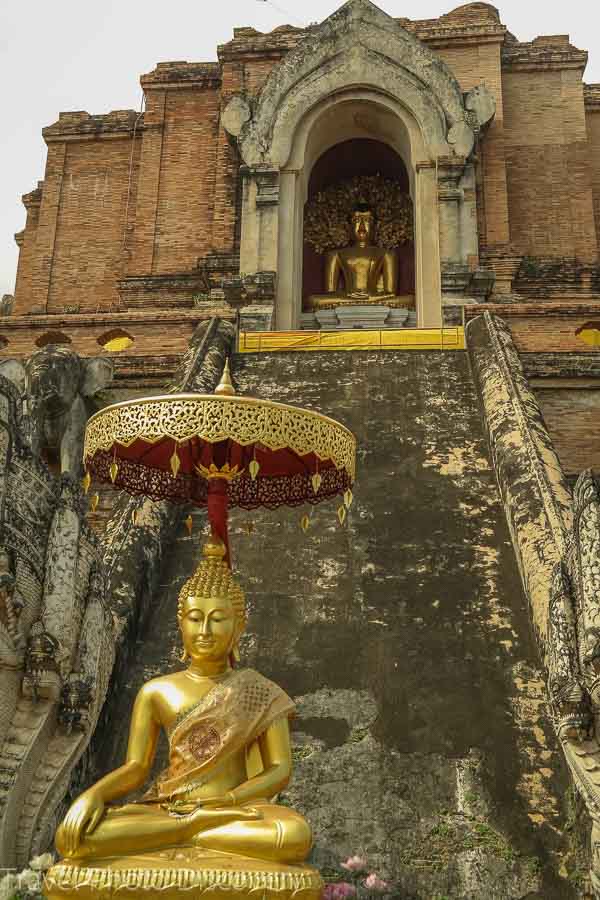 Explore an orchid and butterfly farm
The orchid and butterfly farm is a cluster of orchid and butterfly farms located in the Mae Rim district. You can visit any of these farms to see some exotic orchids grown in this area along with butterflies that are also cultivated here.  You can check out the highlight tour in this video below
Video credit
Roman Báča
Visit the Chiang Mai night safari
A popular tourist attraction, the night safari has over 1,400 animals in this nocturnal zoo/theme park.  It is also a model center promoting environmental forestry and wildlife conservation. The night tour via buses going through the park to see the wildlife and also get a glimpse of feeding time for many of the animals along with shows in their main amphitheater.
For more information about visiting and touring the night safari, check out this site here for details, admission entry and tour of the park..
Check out the highlights of visiting the Chang Mai safari in this video below.
Video credit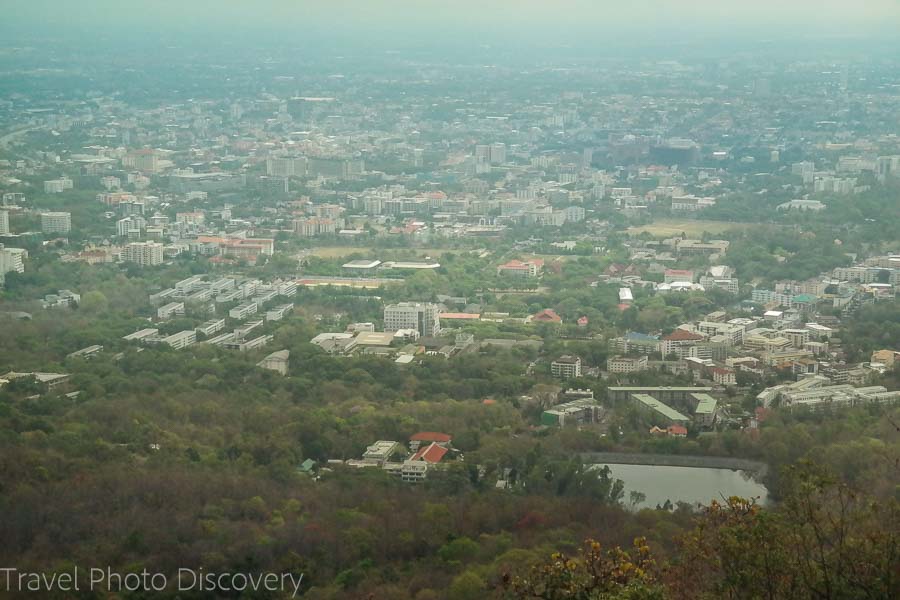 How to get to Chiang Mai
One of the easiest and even cheaper way to travel to Chiang Mai is by flying which is less than an hour north of Bangkok. Consider flying with inexpensive regional carriers like Lok Air, Air Asia, Bangkok air and Thai air are the best and cheap carriers to get you directly to Chiang Mai from Bangok and other Asian Capitals.
Where to Stay in Chiang Mai
The best hotels in Chiang Mai are definitely a personal preference if you want to be in the heart of the historic district or just outside in more resort style hotels and amenities. Here are some of the highly rated places to consider for a stay in Chiang Mai.
Na Nirand Romantic Boutique Hotel – Yes it is very romantic, beautiful resort and grounds and warm friendly service. Nice location close to the night market.
Akyra Manor Chiang Mai – a small and comfortable hotel in a great location with a nice pool, rooftop deck, spacious rooms, good breakfast and service.
The Dhara Dhevi Chiang Mai – A true luxury resort with 5 star service, rooms, amenities and service. Gorgeous grounds, pool, spa, restaurant and breakfast service. This resort is worth the splurge.
You can also check out these highly rated TripAdvisor hotels here for availability and current prices.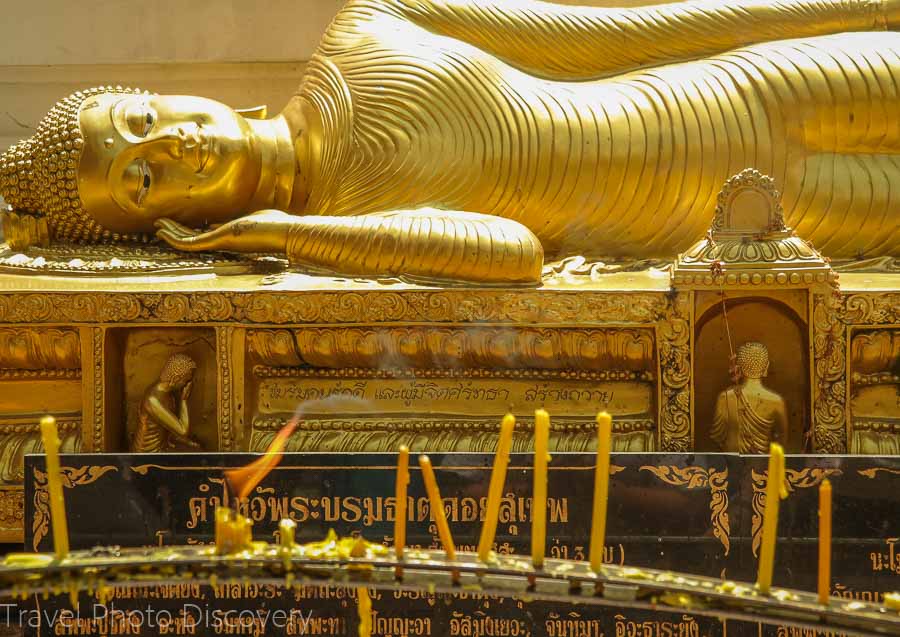 Other fun Chiang Mai activities and tours in the area
Tour of the famous White Temple – A day trip including pick up and lunch to the White Temple, Golden Triangle and Wat Phra That Chedi Luang in Chiang Saen Ancient City. Admission and lunch at a local restaurant is included in this tour.
Take a Thai cooking class in Chiang Mai – this all day cooking class covers a visit to a local market to see the main ingredients for your class along with a demonstration time to feast on your delicious meals that you will prepare and learn to cook.
A taste of Chiang Mai food tour – a fantastic tour of the city and main attractions along with stops at various street food venues to sample some of the cities best local dishes.
ATV touring combined with white water rafting adventure – a fun trip doing two recreational activities. This includes the sporting experience, lunch, pickup and drop, local guides and towels/life preservers and other accessories.
Party hostels in Chiang Mai – Fun hostels to stay in Chiang Mai
If you enjoyed the post, please pin it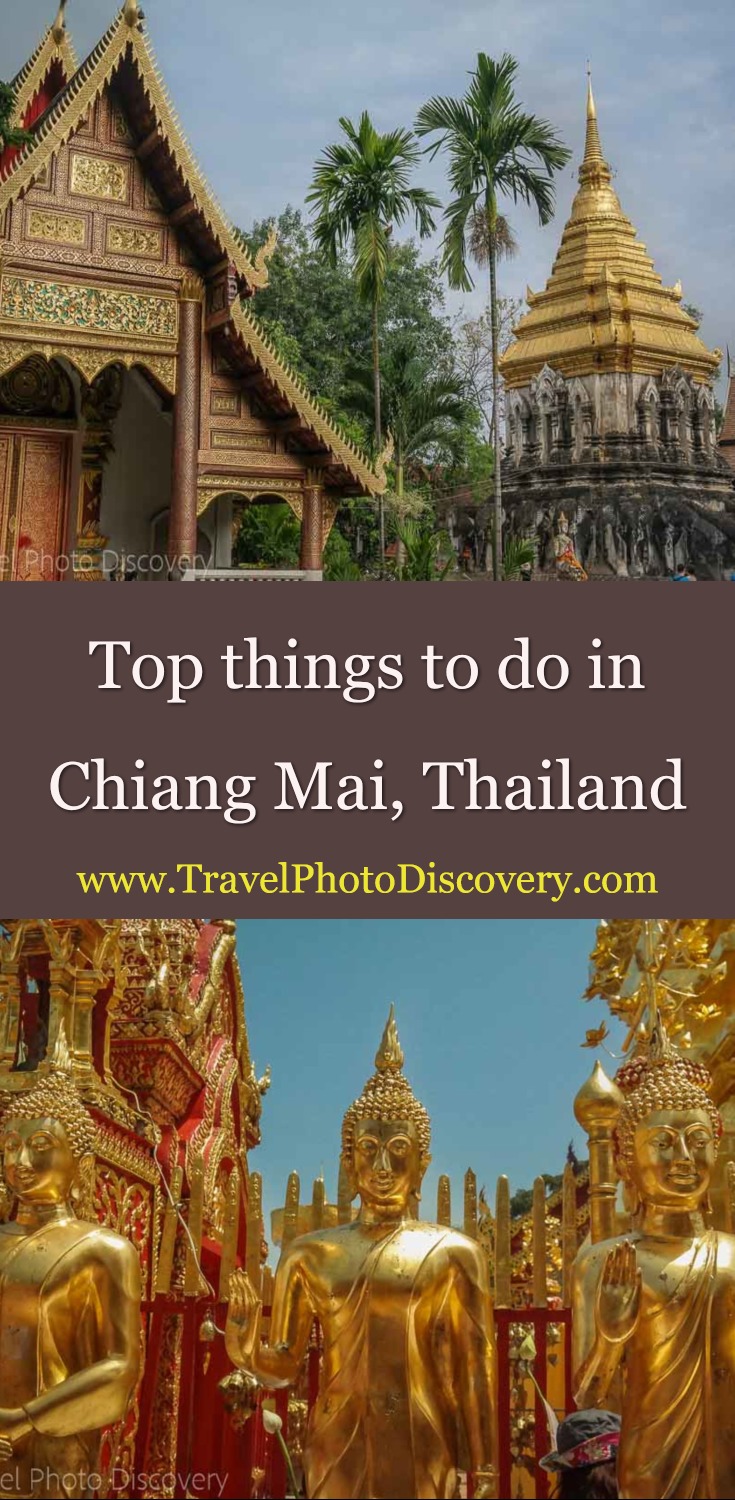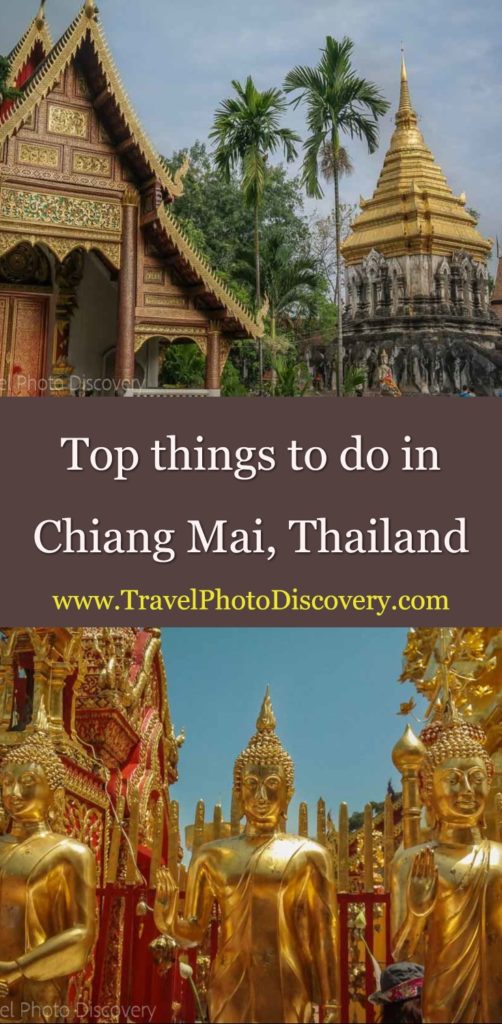 Thanks for visiting today and checking out this post on the Top things to do in Chiang Mai, if you enjoyed the images and post, could you please share it with any of the social media buttons located around the post.
If you like what you see, come and check out my other social media channels for more updates, including Instagram, Pinterest and Twitter
Disclosure – There are affiliates links on this posts which provide a small commission to support this site at no extra cost to you. Thank you for reading, and happy travels.