Lake Titicaca is located on the border between Peru and Bolivia in the Andes Mountains. It is a very unique and gorgeous place compared to the rest of the South American countries because it is the highest lake in the whole world that boats can navigate. You will end up at 12,500 feet (3,810 meters) high and enjoy an experience of a lifetime. To tour lago Titicaca is a magical trip back in time to visit the highest lake in the world.
The Journey and touring Lake Titicaca In the Andes Mountains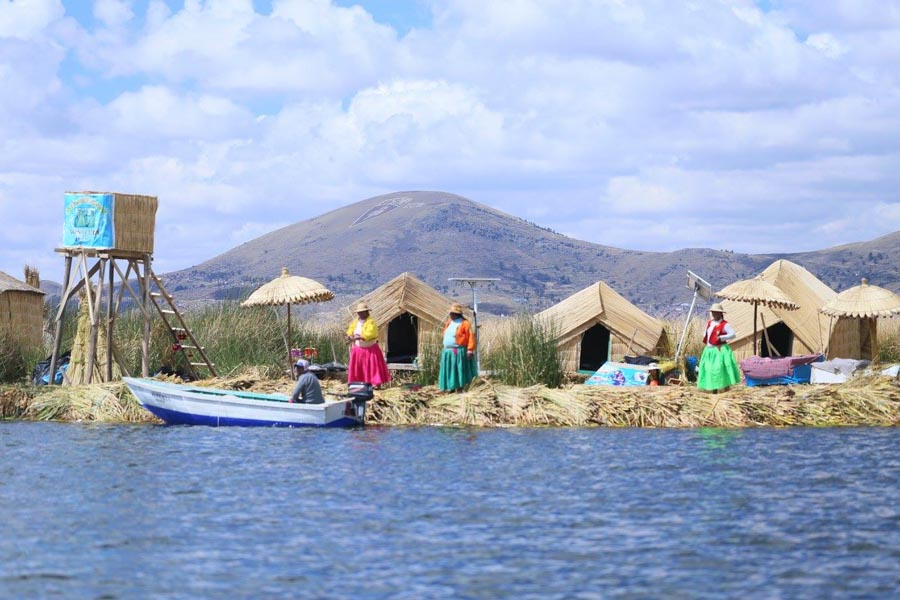 How to Get to Lake Titicaca
To get to Lake Titicaca and visit the floating islands of the Uros at Lake Titicaca or to stay in Amantani or Taquile for a couple of days, you should first reach the city called Puno. Depending on where you are you have got options of taking a train, bus, or plane.
If you fly in, then your destination should be Juliaca which is 30 miles away from Puno. From there, you can get a taxi or a bus to reach Puno.
In case, if you travel to Peru from Bolivia, the best option is to start from Puno or make it the last stop if you travel to Bolivia. We have departed from Arequipa to go to Puno.

Is it safe to travel to Lake Titicaca?
Yes. Travel to Peru among the rest of South America is generally safe if you take precautions. The most common crime in Peru is pickpocketing and petty theft. Not only locals may stare at you, but some may follow in a hope that you will forget to zip your pocket. This reminded me of our trip to Buenos Aires province, where you should be always on the alert, and let your observation skills take care of you.
Another thing is that the further you are from the capital Lima, the more people try to increase the value of things, for example, the water can cost you almost $5.00 and if you try out the kiosk nearby, the price will grow exponentially with no possibility to get back to the original quote.
Also, prices on tours vary, so it is not a bad option to bargain.
Best time to visit Lake Titicaca
The best time to visit Lake Titicaca region is during the dry season from April to October timeframe. With blue skies and less rain in the region the sunny weather is perfect for being outdoors and doing some treks in the area. This is considered the peak season in the area so do expect more crowds and tourist visiting with hotel accommodations, restaurants and other local attractions busier at this time frame. The world's highest lake is a popular place to cool off but still enjoy sunny skies and outdoor lifestyle.
Considered the origin of the Inca civilization, this is considered the birthplace of the first Inca king, Manoc Capoc who is the son of the Sun God.

What should you know before going to Lake Titicaca?
Since it is the highest lake in the world, it is very easy to burn yourself. Always ensure you put enough sunscreen even if you feel it is not as hot as you wish it to be. Unfortunately, I fell asleep on one of the floating islands, and got terribly burnt, no joke!
It is always preferable to speak some Spanish. The majority of locals do not speak English at all.
Avoid being scammed, bargain, and know the prices.
Always be nice and respectful.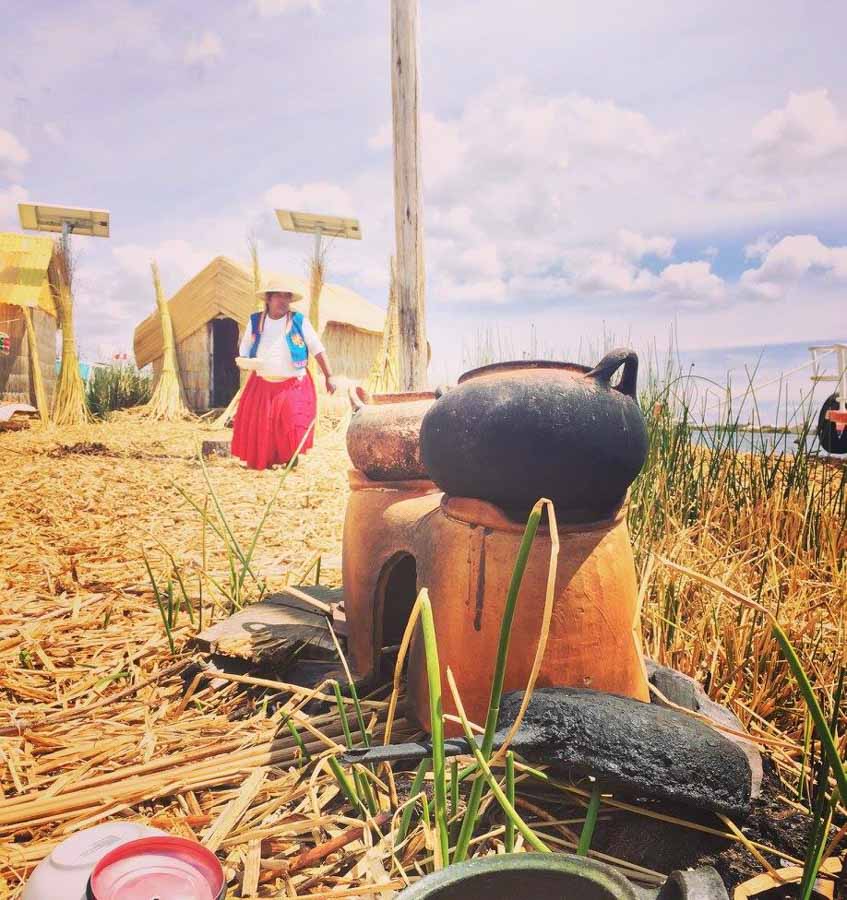 What top things do and see around Lake Titicaca
It is said that Lake Titicaca is the birthplace of Incas. This is why you will find a lot of ruins there too. The most magical part for us was the floating islands on the lake that are made from large pallets of Totora roots. These pallets are tied together with ropes and covered in layers of Totora reeds.  The floating islands belong to the tribe called Uros.
Touring around the islands of Lake Titicaca
If you have got just a couple of hours or one day before you move to another city, it is recommended to get a tour of these islands. You can ask the place you stayed in; Puno is such a small town that everyone will be happy to help you out arranging a tour.
You will be taken to different islands with absolutely gorgeous sceneries. One of the islands always welcomes tourists. They have got a tiny museum of things they make themselves, and you will be able to see the short show with traditional dances, songs, and costumes.
However, going on the tour to see the floating islands of Uros may be a bit expensive for a traveler on a budget, such as ourselves. So, we were offered another option to make it cheaper. After the show, we didn't continue the ride and didn't have lunch on board but stayed for a couple of hours (where I fell asleep and burnt my face in half an hour!) and waited for the boat to come back and pick us up.
The boat never came. And, of course, the storm was about to start. Luckily, we were offered by one resident of the island to take us back to the coast. It was not free of charge, and she dropped us in the middle of nowhere. It then took us an hour to walk back to the city. And this is to take into account that my partner is Argentinian. So, to conclude, be careful and prepared that anything can happen.
If you have got more time to spend, it is highly recommended to stay on one of the remote islands of Lake Titicaca, such as Amantani. If there is no availability, try Taquile.
Amantani is three hours away from Puno. You can either take a full day tour or stay there overnight and dive deep into the cultural aspect and lifestyle of the locals. The island is small, but you will get one of the most unique experiences in South America.
Keep in mind that there is no running water or electricity on the island. So, it is best to bring some water with you, or you can always buy some from the tiny local shop. Also, bringing a power bank for your devices and toilet paper will be only a plus.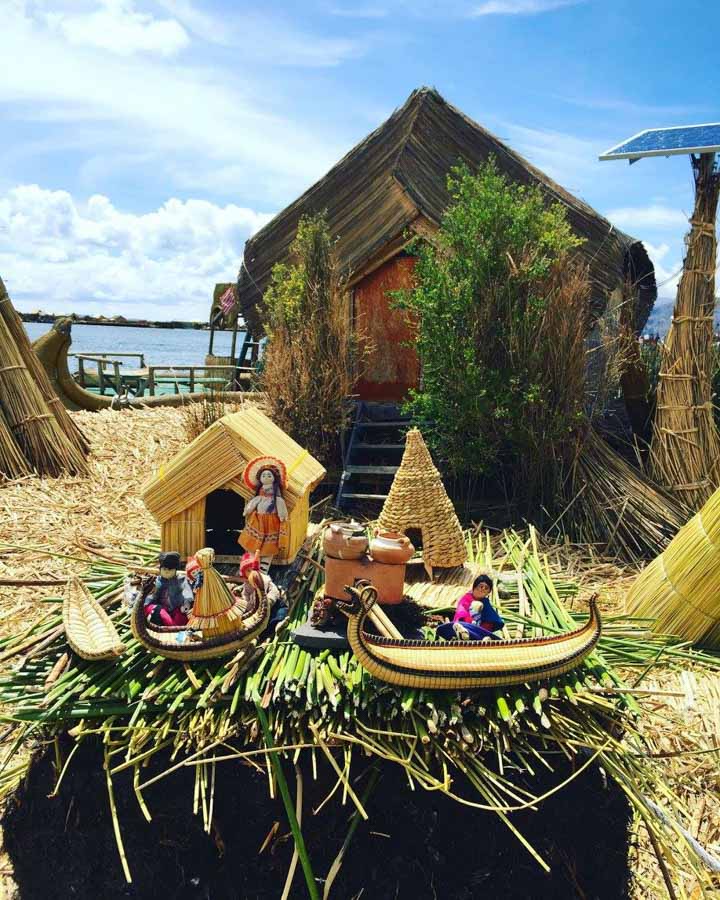 How many days do you need to visit Lake Titicaca and attractions
It depends on your itinerary, but I recommend two days one night where you can visit one of the remote islands, such as Amantani. If you have only one day, try to hop on the fast tour to the floating islands and enjoy the experience as much as you can. Amantani island is definitely off the tourist map and worth getting away from the tourist trap locations around the lake region and worth exploring.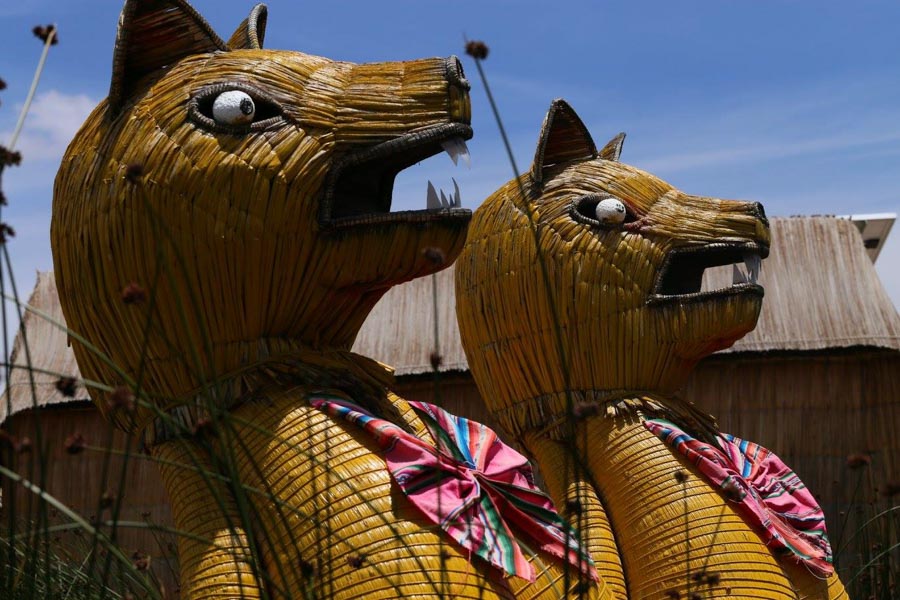 Enjoy the trip to Lake Titicaca!
Pin this later to your South America Board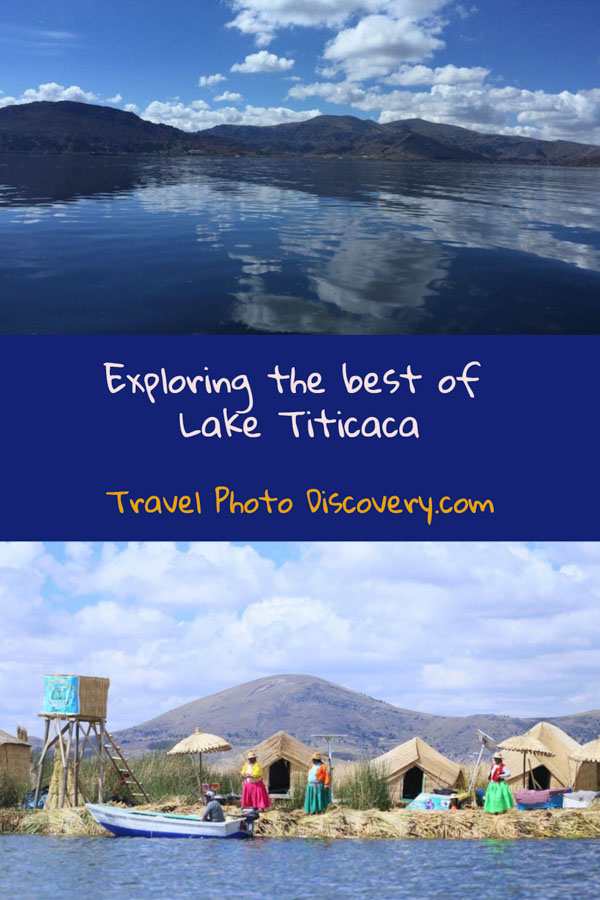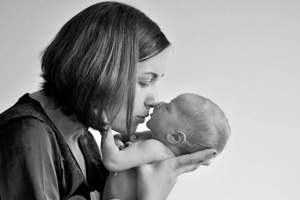 About the author
My name is Ana and I love moving around the world. I was born in Latvia and left the country when I was 21. After my epic eight years of expatriating in China and exploring entire South-east Asia, I gave away everything to charity, sold my business shares, did necessary vaccines, and left with one luggage to explore South America.
I moved to Buenos Aires and became a Chinese teacher at the university. After a year, I moved with my partner to the Czech Republic where our son was born. Just under three years, we have moved to five different countries and lived in three continents, including England and Mexico.
Continuing my passion for travel & expatriate life, I have started my blog Parenthood4ever, where we try our best to motivate and support other young families and travellers with kids by sharing parent tips, trip itineraries, expat life, travel resources and crazy stories.
Pinterest: https://www.pinterest.co.uk/parenthood4ever/
Instagram: https://www.instagram.com/parenthood4ever_/
Facebook: https://www.facebook.com/parenthood4ever
Conclusion to visiting Lago Titicaca
Thanks for visiting and checking out this guest post on tour lago titicaca. Bookmark this post for future reference when you are looking for some Hawaii activities, adventure or fun experiences.
Please do share this post with any of the social media icons on the side bar and thanks for visiting today!
Some links in this article on tour lago titicaca are affiliates which provide a small commission to support this site at no extra cost to you. Thank you for reading, and happy travels