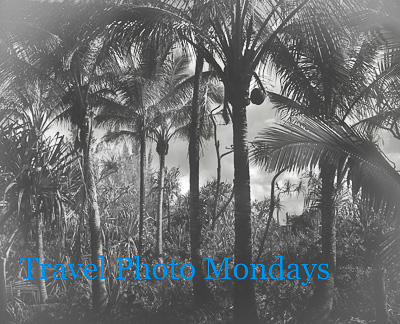 Airport art in San Francisco,Travel Photo Mondays
It's Monday morning, time to enjoy some gorgeous travel photography and inspiration from around the world. Let's banish those Monday blues by sharing gorgeous imagery and story telling. You can also check us out on Twitter for Travel Photo Mondays at #tpMondays for more updates and submissions for the day.
Every time I pass through San Francisco, I love viewing all the artwork around the various terminals especially the art wing in the United Airlines terminal. In between the check-in desk to the boarding gates is a long corridor with a wonderful open space dedicated to art work. The revolving art displays include imaginative themes featuring local Bay Area artists. The shows are always impressive and well presented,  so when I'm going through the terminal, I make an effort to come early to the airport to see the latest show.
On my recent trip back to the Bay Area, I was in for a wonderful display of artwork made from recycled materials from the dump. Titled Recology – the colorful displays grabbed me in tracks to spend some time viewing some amazing work from trash found at the dumps.
Here are some highlights of the creative pieces on display at the airport:
Re-purposed materials turned into art work 
If you happen to be at the United terminal in San Francisco, take a look at the current exhibits along the main access corridor to the boarding gates. Have you seen any impressive airport art or displays happening at any terminals around the world – please do share them in the comments section below. Thank you for visiting us today, please do check out these other bloggers below by clicking on their links.
If you enjoyed this post on Airport art in San Francisco,Travel Photo Mondays, please consider subscribing to the blog by email so you will get all the latest news, information and posts direct to your inbox.