Montenegro is one of Europe's most beautiful travel destinations. This hidden gem is on its way to becoming as popular as Greece and Croatia due to its beauty and magic and Traveling in Montenegro is so easy to do around the country. There are so many amazing adventures to be had, and with 5 days in Montenegro you can get a great taste for what it has to offer.
The Ultimate Travel Guide for 5 days in Montenegro
Montenegro is located along the stunning Adriatic Sea and is surrounded by other beautiful Balkan countries like Croatia, Albania, Serbia and Bosnia. What's great about visiting Montenegro is that it is a very small country which makes getting around and visiting various different cities and attractions quite easy. In fact, driving from one end of the country to the other takes around 4 hours.
If you are looking for the perfect getaway, Montenegro is your place. This country's history, culture and hospitality are unmatched and something you will surely fall in love with. Use this post as a guide for your 5 days traveling in Montenegro to enjoy!
5 days in Montenegro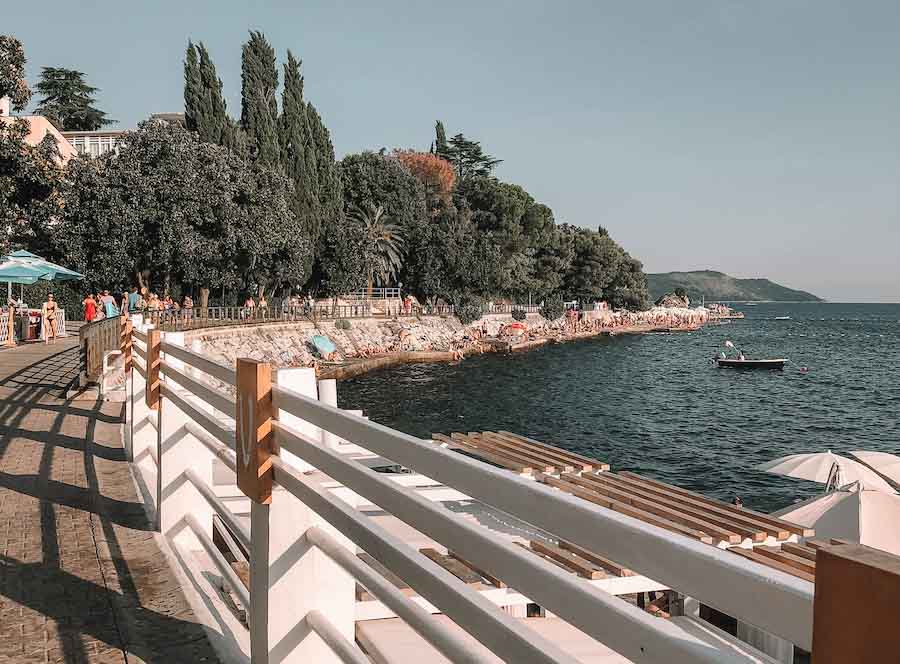 Day 1: Herceg Novi
The best place to start your Montenegro adventures is in the stunning, quaint city of Herceg Novi (https://samseesworld.com/herceg-novi-montenegro/). Herceg Novi is located at the top of Montenegro very close to the Croatian boarder. It is a great first stop because it is only an hour from the Dubrovnik airport, which is a great airport to fly into.
Spending one day and one night in Herceg Novi will give you the perfect first impression of Montenegro and show you an authentic and non-touristy side to the country. There is so much to do and see in this little town and you will surely be wishing you had more time to spend here. The best thing to do is go to the beach. The whole city is located along the coastal waters of the Bay of Kotor and you will find the entire shoreline is packed with beaches.
Beyond this, city is also very old which means there is a beautiful and historic old town to be explored. There are also various restaurants, old fortresses and more to discover.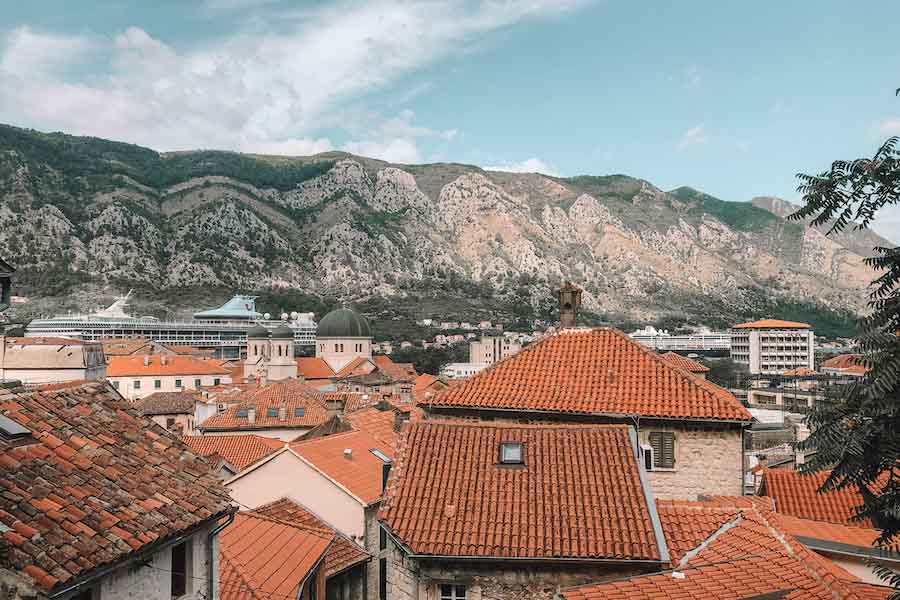 Day 2: Kotor
Following Herceg Novi, you will either drive or take public transportation to Montenegro's most famous city, Kotor. The stunning mountain views, Game of Thrones style old town, and blue coastal waters make it the ideal place to spend a few days. Plus, Kotor is a very central city and there are a ton of beautiful attractions only a quick boat or bus ride away. With Kotor's central location and plethora of things to do, it is best to set up a base here and spend a few nights exploring.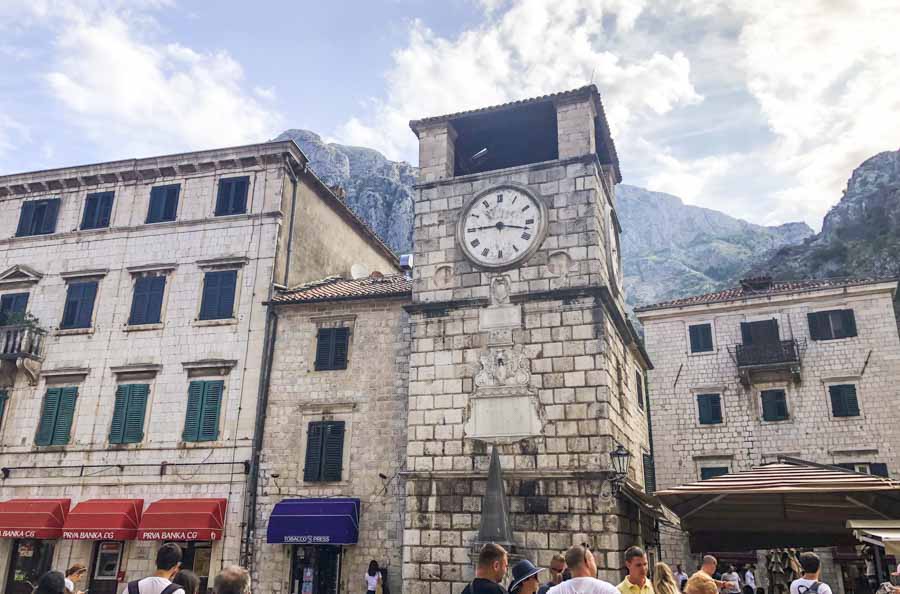 The first day in Kotor should be spent exploring the city itself. There is so much beauty and exciting things to do. One of the top things to do is the Kotor Fortress hike. This hike offers some of the most beautiful panoramic views of Kotor's old town and the surrounding Bay of Kotor. The hike is hard but very worth it. An additional thing you must do is explore the old town of Kotor, it is stunning and very historic.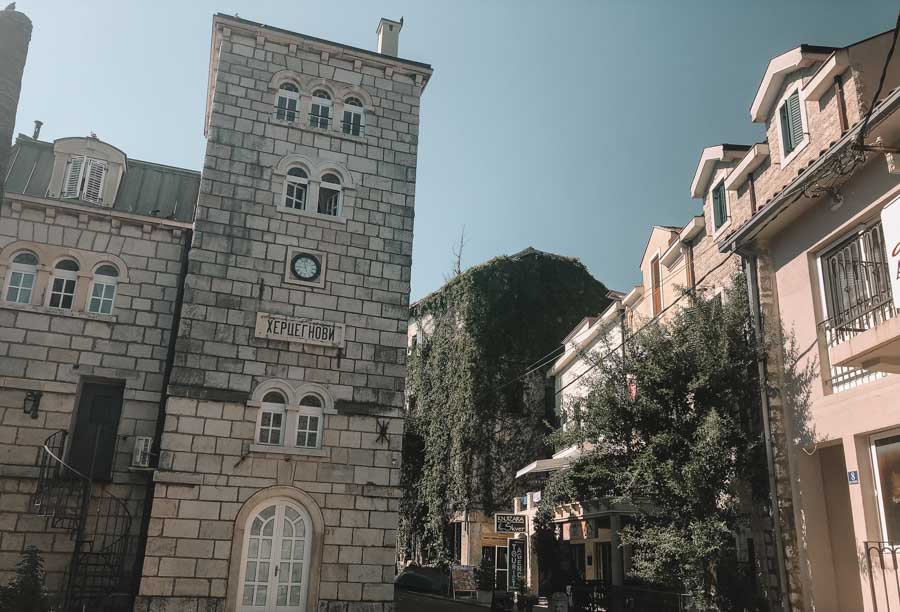 Day 3: Perast, Our Lady of the Rocks, Bay of Kotor
After exploring Kotor for the day, it is time to spend a day explore the attractions and villages surrounding Kotor. The main two Kotor day trips are to Perast and Our Lady of the Rocks. These two places can be explored in the same day and are usually done on a tour together.
Perast is a small coastal town located a short 15-minute drive from Kotor. This town offers all the same beauty of Kotor but with much fewer people. Perast has a quiet and authentic Montenegrin feel to it and is the perfect place for swimming, eating at local restaurants, and admiring the architecture.
Our Lady of the Rocks is an artificial island in the middle of the Bay of Kotor. It is only reachable by boat, and there are a ton of boat tour companies available to bring you there. This small island has one church on it and is an interesting and historic place to explore.
Day 4: Lovcen National Park
Lovcen is one of Montenegro's many national parks. It is the perfect place to head to for a day for many reasons. One, it is very close to Kotor, so you don't have to waste time moving to your new accommodation and getting settled. Two, it is stunning! The hike to the top of Lovcen mountain offers insane views over Montenegro and the Bay of Kotor. The hike is not easy, but completely worth it for the views. Plus, there is a mausoleum at the top open for exploring.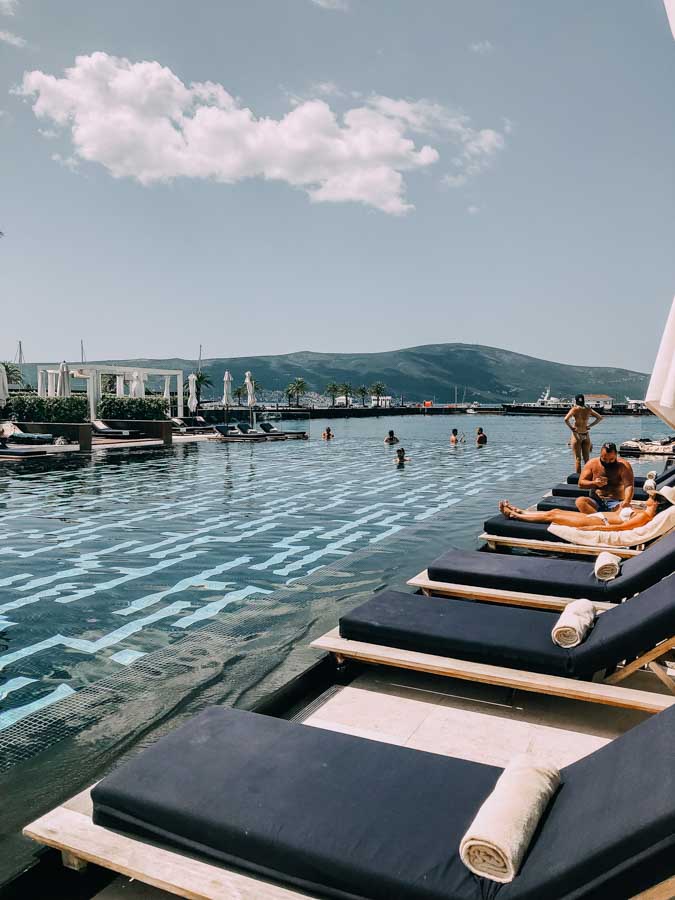 Day 5: Tivat
Just 30 minutes from Kotor is the unique city of Tivat. Tivat is a modern place that is unlike any other city in Montenegro. The streets and buildings are all new and there is no old town in sight. A visit here offers a Montenegro experience that is more like Monaco than the other cities.
Tivat is a more luxurious city in Montenegro and is where you will find luxurious shops, high end restaurants, and a huge port full of super yachts. It is the perfect place to end your trip in a little bit of luxerious and a change of pace. The best place to visit in Tivat is Porto Montenegro which is a pool club that offers an amazing pool day experience.
More so, Tivat has an airport in the city which makes it the perfect place to depart from.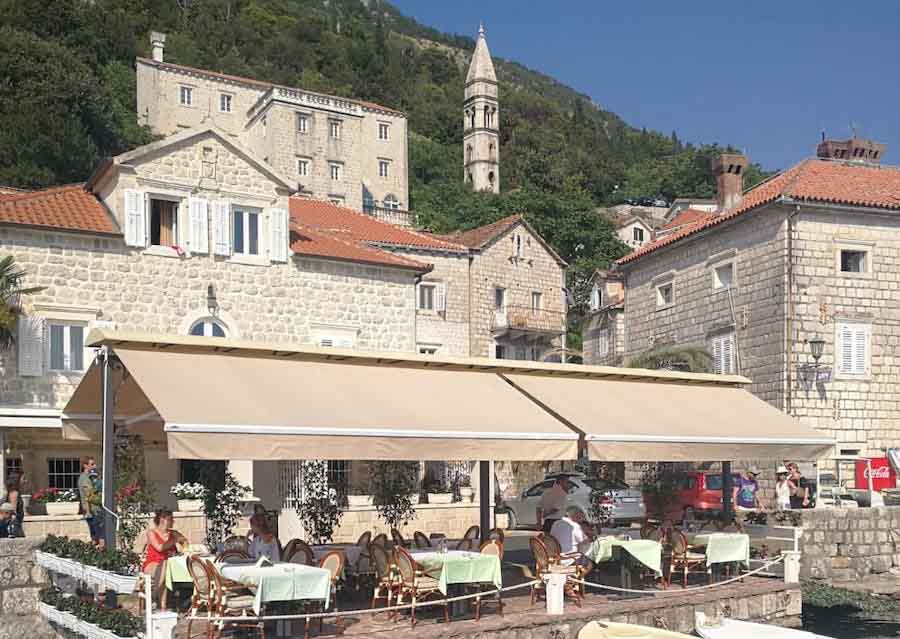 When to visit Montenegro
If you visit in the summer months you will be welcomed by a lively and full Montenegro. During the summer all the tours, restaurants and attractions are in full swing and the whole country is alive with a vibrant energy. However, it is very busy in the summer.
In the shoulder months (April, May, September, October) there are much fewer people, and the weather is still amazing. However, some tours may not be running.
Share or pin this for later
Guest Author bio
Samantha Karen is the founder of the travel bog Sam Sees World. She is a twenty something traveler on a mission to explore the world to seek the new and unknown so she can document her experiences and inspire others to explore this wondrous world. Her objective is to learn about the world while also searching for her place in it. Check out Sam Sees World for valuable information on the best things to do, see, eat, and experience while traveling and making memories along the way.
Pinterest: https://www.pinterest.ca/samseesworld/
Instagram: https://www.instagram.com/samseesworlddd/
Thanks for visiting and checking out this post on Traveling in Montenegro. Bookmark this post for future reference when you are looking for some Hawaii activities, adventure or fun experiences.
Please do share this post with any of the social media icons on the side bar and thanks for visiting today!