Three Day Myrtle Beach Itinerary (updated 2023)
South Carolina's most popular Grand Strand destination, Myrtle Beach delights visitors year-round with pristine beaches, natural beauty, fun-filled attractions, delicious eats, and thriving nightlife. If this sounds appealing to you, look no further for your next long weekend getaway! While Myrtle Beach is packed full of things to do and could keep you busy for weeks, don't let that deter you from considering it for a shorter trip.Visiting Myrtle beach in my experience is that perfect Mid-Atlantic style beach vacation mixed in with historic, cultural treasure, amazing food and other fun attractions to experience in the area.
This three-day Myrtle Beach itinerary will take you to some of the top attractions that should absolutely be on your list if visiting for a short period of time.
A Tip Before Your Trip
While planning your trip, one major thing to take into consideration is your accommodations. While an ocean front resort is not a must to have a fantastic time in Myrtle Beach, it does come with many benefits! You will be right on the ocean, which eliminates parking costs, the struggle of finding a parking spot, and the search for a bathroom.
Paradise Resort is a great option with easy beach access, two indoor pools, two hot tubs, a lazy room, on-site dining, and balcony views to die for! Sandy Beach Resort, Coral Beach Resort and Spas, and Seacrest Oceanfront Resort are other great accommodation options.

Day 1: Beach & Boardwalk
 Stop 1: Hit the Beach
After checking into your accommodations, ease into your sun filled three day beach getaway by heading down to the beach. The ocean front resorts will have easy access to the beach right in your backyard. Often times they will have beach chairs and umbrellas either set up already or for rent to make your trip to the beach even better!
If your hotel is not oceanfront, you can find public access locations along Ocean Blvd. with public parking spots (for a fee). If you prefer, you could also head to one of the state parks in the area like Myrtle Beach State Park, Huntington Beach State Park, or just head to the Myrtle Beach Boardwalk near Plyer Park, where you will find both instant beach access and many of the Boardwalk's top attractions.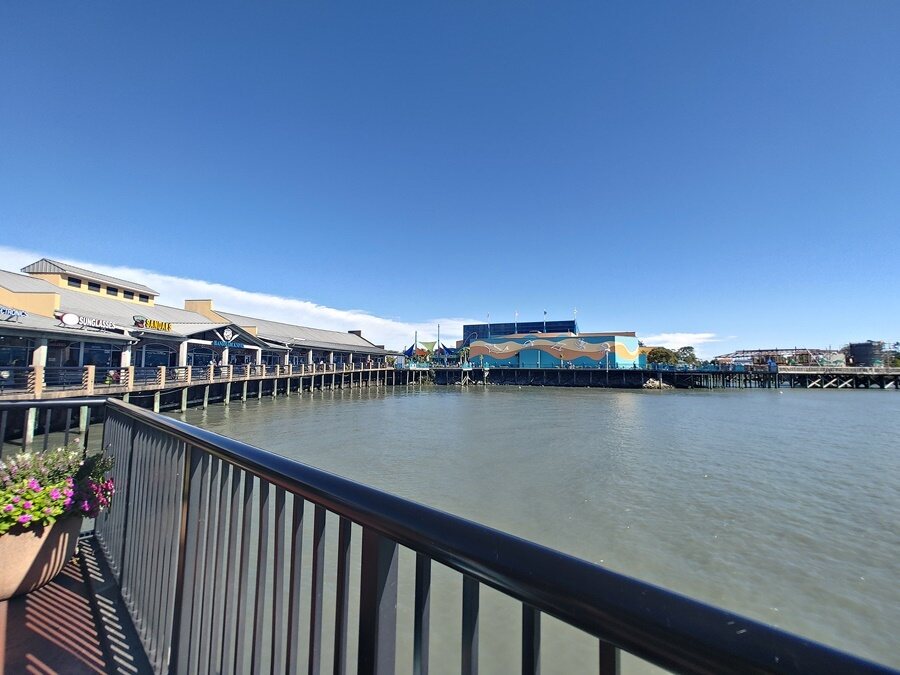 Stop 2: Explore the Myrtle Beach Boardwalk
After you've had your share of relaxation, sunshine, and sandcastle building, set out for the 2.1 mile walk along the Myrtle Beach Boardwalk and Promenade. You can simply enjoy a stroll along the beach, experience the many attractions along the way, or a combination of both!
While much of the boardwalk is comparable to a quiet walk on the beach, you will find plenty of spots lined with resorts and fun attractions. A section of the boardwalk off of Ocean Blvd. is home to Plyer Park and the Myrtle Beach Skywheel. Hop aboard for a 10-minute ride on the skywheel and enjoy ocean and costal views of Myrtle Beach. On select nights you can find live entertainment in Plyer Park.
For Ripley's fans, a quick walk from Plyer Park will take you to Ripley's Believe It or Not!, Ripley's Haunted Adventure, Ripley's Moving Theater, and Ripley's Mirror Maze. If you are looking for something a little more thrilling, go ziplining or enjoy the free fall experience at Myrtle Beach Zipline Adventures.
The area is also lined with small, local shops and dining options. RipTydz Oceanfront Grille & Rooftop Bar is a great option for a mix of American food and seafood, or check out Mammy's Kitchen, a classic mom-&-pop style restaurant that is a favorite among the locals, offering lunch and dinner buffets.
Day 2: Head to Murrells Inlet
Day two of your three day Myrtle Beach itinerary will be a little more hectic than the first day, but the scenery and adventure will be well worth it! Today you will head 18 miles South of Myrtle Beach to Murrells Inlet, where natural beauty, wildlife, and art await you!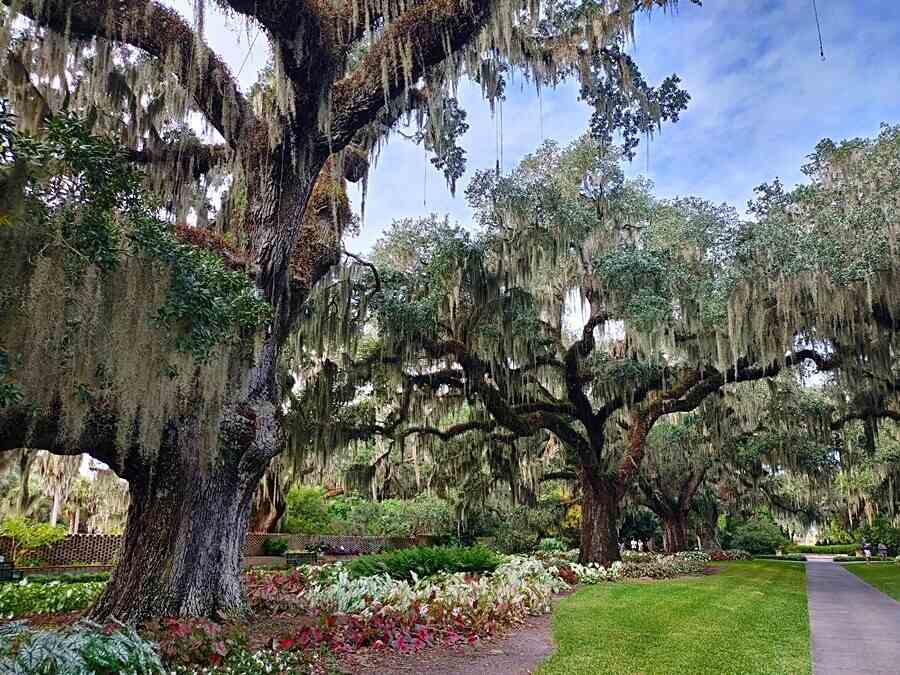 Stop 1: Brookgreen Gardens
Your first stop in Murrells Inlet will be Brookgreen Gardens. A stark contrast from the oceanic atmosphere of Myrtle Beach, Brookgreen Gardens is 9,100 acres of flora, fauna, and sculptures. One of the most picturesque spots in the gardens is Live Oak Allée, a row of 250 plus year old oak trees draped with Spanish moss, creating the perfect scene for a peaceful stroll, relaxing sit down, or photo spot! Otherwise, you will find plenty of gardens, both indoor and outdoor sculptures and art galleries, and a small zoo featuring South Carolina's native wildlife.
Brookgreen Gardens was once the location of a rice plantation and evidence of its history is still found throughout the grounds. Take a stroll along the Lowcountry Trail and read about the history of the plantation. You won't want to miss the stainless-steel sculptures along the trail representing the plantation owner and slaves that once called Brookgreen Home. If you are a history buff you can find educational programs on select days about the history of the plantation and the Gullah people that once inhabited the area.
Stop 2: Huntington Beach State Park
After walking under moss-draped oak trees, strolling past colorful flowers, and admiring great pieces of art head across the highway to Huntington Beach State Park. While sunbathing on the 3 miles of pristine beaches are a must when visiting the park, the true treasure of Huntington Beach State Park is Atalaya Castle, the summer home of industrialist and Archer M. Huntington and his wife. While this name may not mean much to you, an interesting fact is he was the founder of Brookgreen Gardens.
Atalaya Castle is open daily for self-guided tours. Admire the brick lined hallways of this 1931 castle, look out the green iron-rod covered windows at the beach views below, and step outside into the flower and Palmetto tree filled courtyard. If you are visiting in September, check out the annual arts and crafts show held at the castle.
Stop 3: Medieval Times Dinner and Tournament
After a long day of exploring head back to downtown Myrtle Beach just in time for a scrumptious dinner at the Medieval Times Dinner and Tournament. The best part? It is dinner with a show. Step inside the 11th century castle replica where you will be greeted with suits of armor lining the halls as you make your way to the main hall for the tournament.
Along the way stop in the Hall of Arms and Museum of Torture to see replicas of torture devices. Once in the main hall you will be assigned a knight to cheer on as they fight for their honor! All the while you will be enjoying a four-course meal with roasted chicken, tomato bisque soup, potatoes, and more!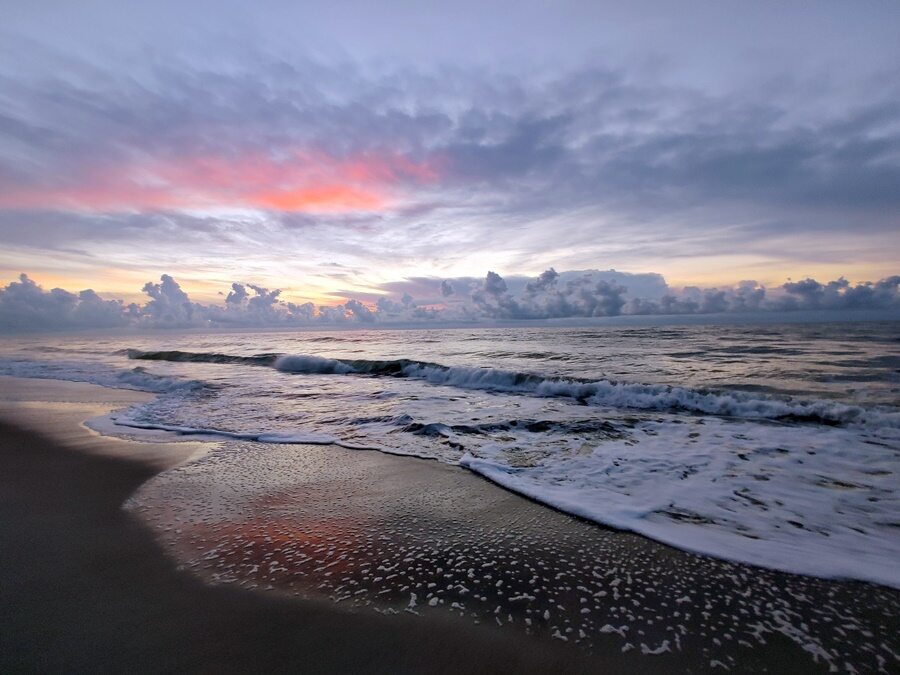 Day 3:
Stop 1: Catch a Myrtle Beach Sunrise
To begin the last of your three day itinerary in Myrtle Beach, wake up before dawn to catch a glimpse of the colorful array of colors as the sun pokes out over the ocean waves. This is one thing you don't want to leave Myrtle Beach without doing!
Stop 2: Spend the Morning at the Beach
You are here for the beach after all, aren't you? If you have opted for an oceanfront resort, beachcombing is the perfect way to spend your morning before heading to the front desk to check out. Head down to take in the sound of the waves crashing against the shore, build that final sandcastle, and dip your toes in the ocean before heading out.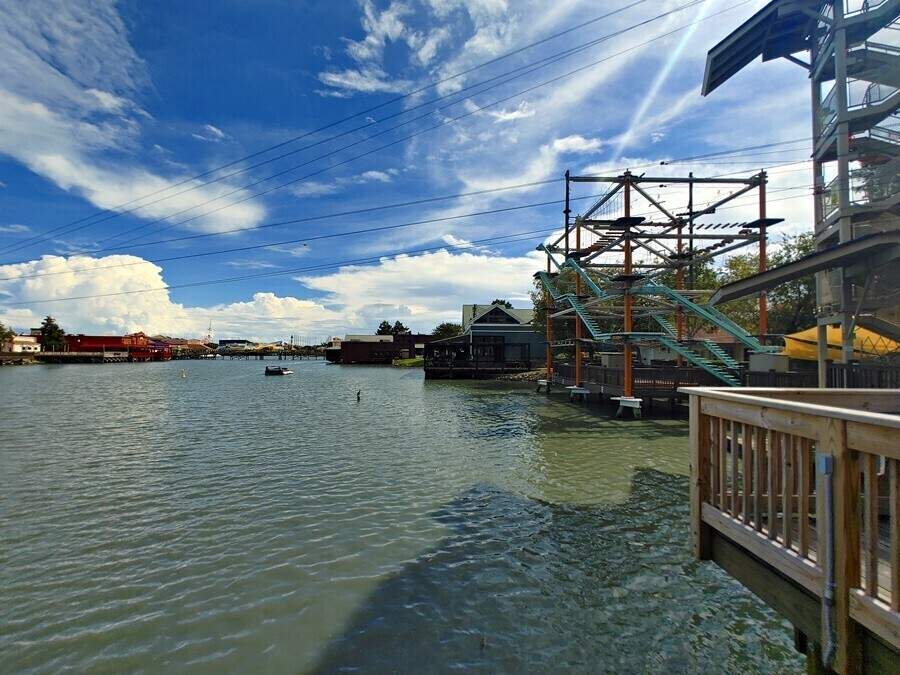 Stop 3: Broadway at the Beach
After checking out of your resort, head over to Broadway at the Beach, the one-stop attraction for shopping, fun filled activities, and great dining options. If you haven't already, Broadway at the Beach is the perfect spot for some souvenir shopping. You will find a mix of well-known brand names and local shops. For your sweet tooth, stop at It'Sugar, the Fudgery North, or the Sweet South Popcorn Company. For shopping, you will find a mix of clothing stores, souvenir shops, accessories and jewelry, toy shops, and tons of specialized shops.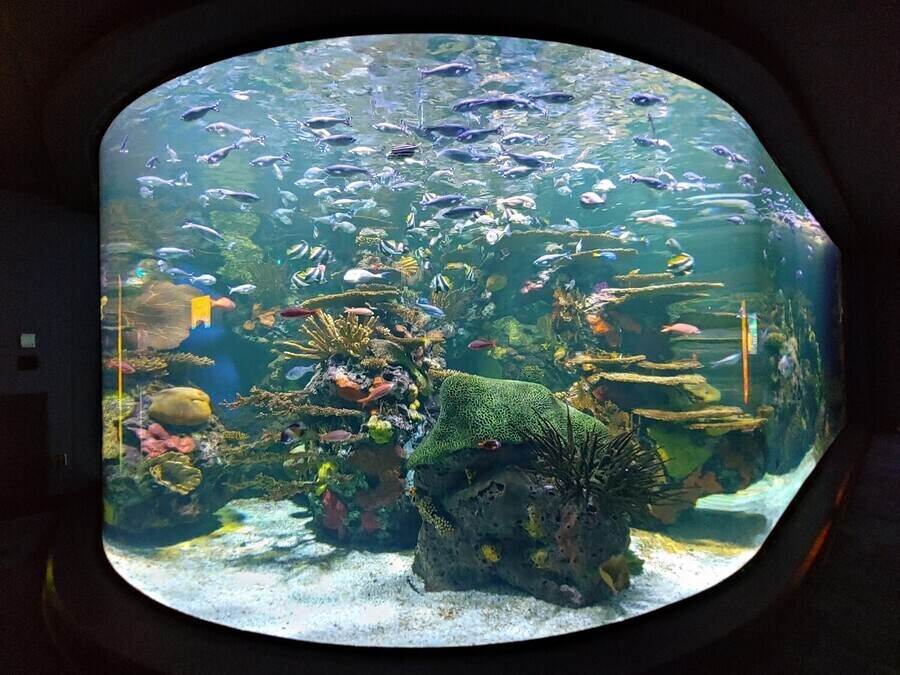 One of the best things about Broadway at the Beach is the close proximity of so many great attractions. Try your hand at finding the Temple of Poseidon in the Atlantis Escape room, find your way out of the Mirror Maze, get a science lesson (in a fun way of course!) at Wonder Works, meet some new underwater friends at Ripley's Aquarium, or get your thrill on with a jet boat ride, ziplining, or classic amusement park rides.
For dinner before heading home choose between some popular, but still delicious chain restaurants like the Hard Rock Café or Jimmy Buffet's Margaritaville and local options, like Joe's Crab Shack or King Kong Sushi.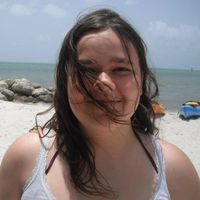 Author Bio:
Melissa is the writer and photographer behind Navigation Junkie, a family-focused travel blog. She writes about her travel experiences with her 7-year-old daughter and provides tips and tricks learned during those travels to help improve the experience of families from around the world hoping to create memories through travel.