Welcome to Boston! Affectionately known as "Beantown," Boston has something for everyone. From the history buff to the sports aficionado to those seeking mild summers and glorious autumn colors, you could spend years in Boston like we have and still find new and surprising experiences. with this Boston sightseeing itinerary, You'll have a fantastic 3 day experience from a local showing the best places to explore around the city. Check out this visiting Boston 3 day itinerary sharing the best attractions and things to do and city in this historic city, if you are visiting Boston with kids, this is an excellent itinerary to follow.
Boston 3-Day Itinerary by Locals
Whether this is your first visit to Boston or you're a repeat visitor, we hope you enjoy our guide to spending a few days here. To that end, we've compiled a 3-day sample itinerary (suitable to a wide range of activity levels and weather patterns, given how  fickle New England weather can be!); a guide to getting around the city and its surroundings using the MBTA; and our best tips on when to visit, where to stay, and, of course, where to eat.
If you are on a budget, you'll love checking out all these free things to do in Boston now.
3-Day Boston Itinerary + Main Attractions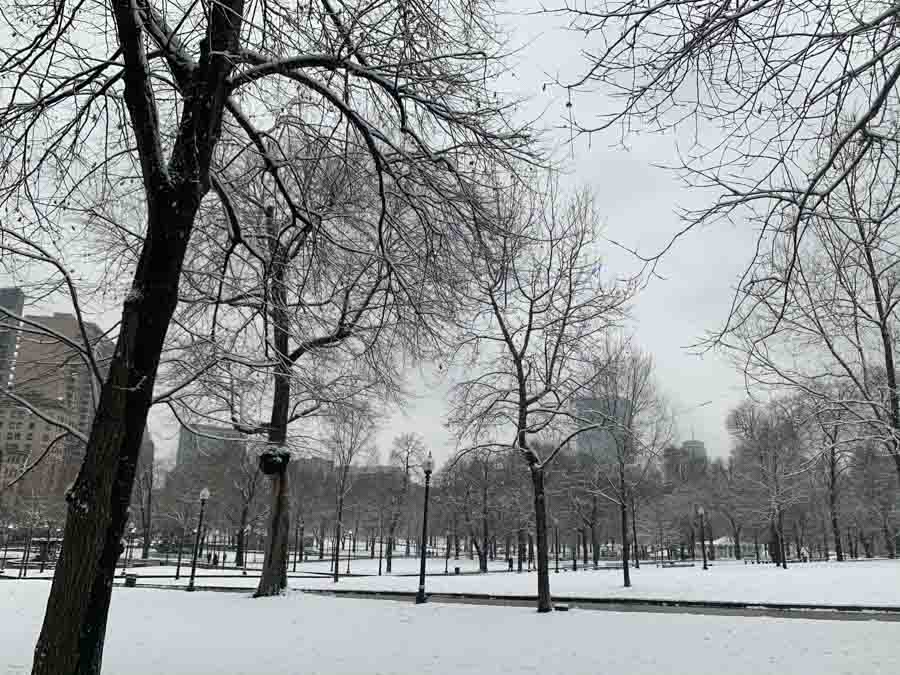 Day 1
Take the MBTA to the Boston Common. Created in 1634, it is considered the oldest city park in the U.S. Here, spend some time exploring the beautiful park and the adjoining Public Garden, and then start the Freedom Trail.

The Freedom Trail is a 2.5 mile tour of Boston's 16 most significant historical sites, chronicling important events early in the history of the U.S. Some sites include: the site of the Boston Massacre, the State House, and a variety of churches, museums, meeting houses and more. The trail takes about 90 minutes to complete if you blaze through and don't make any stops, but we recommend allotting a full half-day to really make the most of your experience. To stay on the trail, just follow the brick path, which is 2 bricks wide in the center of the sidewalk or crosswalks. Make sure to check out the Black Heritage Trail, the "sister trail" to the Freedom Trail. It includes 10 stops, all in the Beacon Hill neighborhood, important to Black history and culture in the area. Don't miss the oldest Black church in the U.S.– the 1806 African Meeting House. No tour of the Freedom Trail is complete without including the Black Heritage Trail. At the end of the Trail (the Bunker Hill Memorial and U.S.S. Constitution in Charlestown), check out the free museum.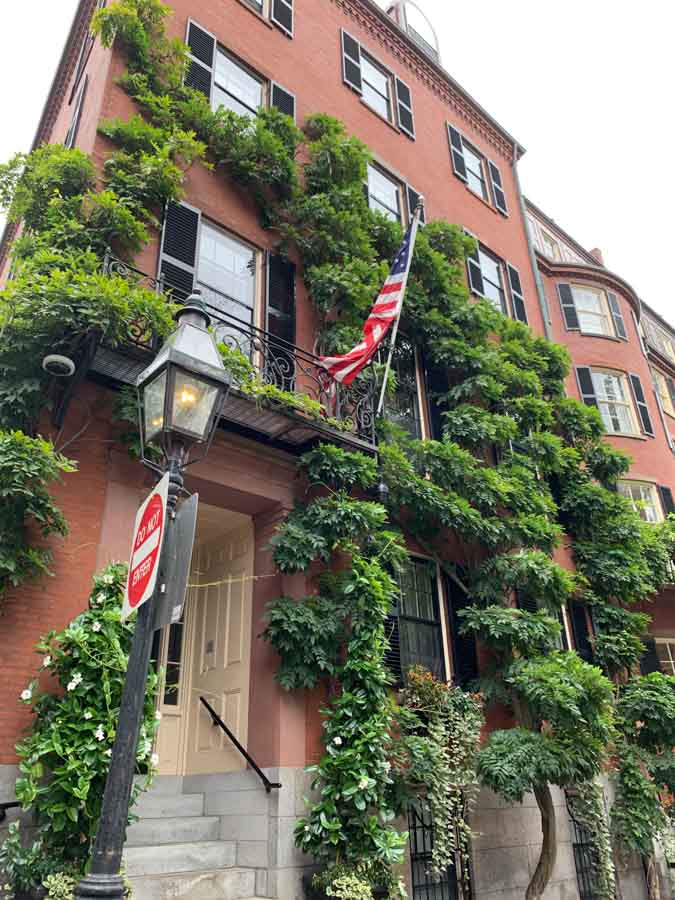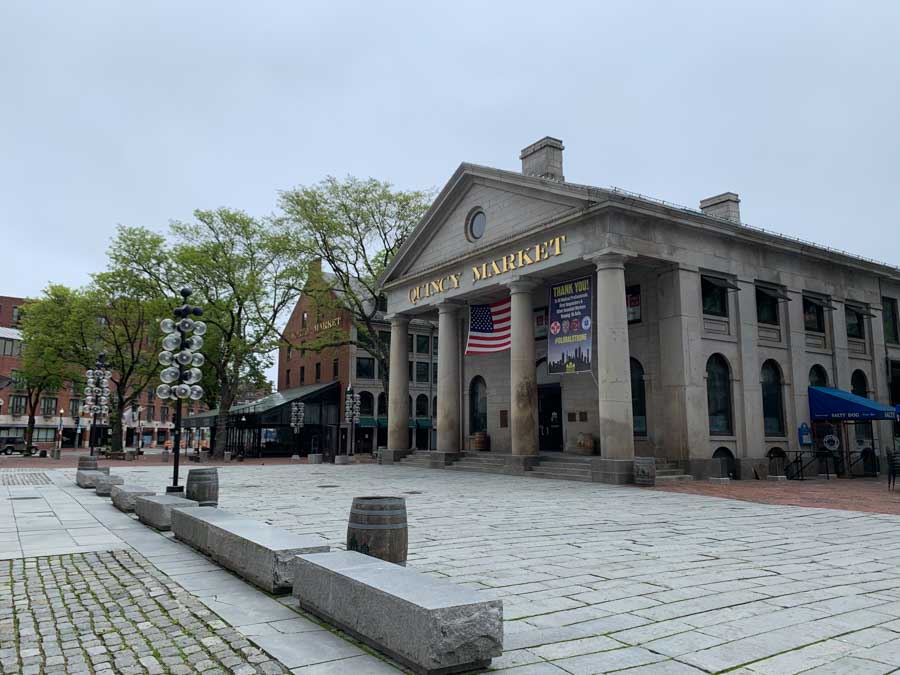 Don't get too full at lunch, though– because today's next stop is the North End, Boston's quintessential Italian neighborhood and Boston's oldest, as it has been continuously inhabited since 1640. You saw a few sites in the North End on the Freedom Trail, such as Paul Revere's house and the Old North Church, but the winding streets are charming and fun to explore in a bit more detail. The North End is very close to the Boston Harbor, another great place to visit. Spend some time meandering around Christopher Columbus Park, check out the whale-watching tours with Boston Harbor Cruises, and sit a spell on a bench. If you stay in the area for dinner, you can't go wrong. We love Regina's for pizza and Giacomo's for pasta (more info on that in the below food section), but the squid ink pasta at Trattoria Monica and the lasagna at Antico Forno are great options, too.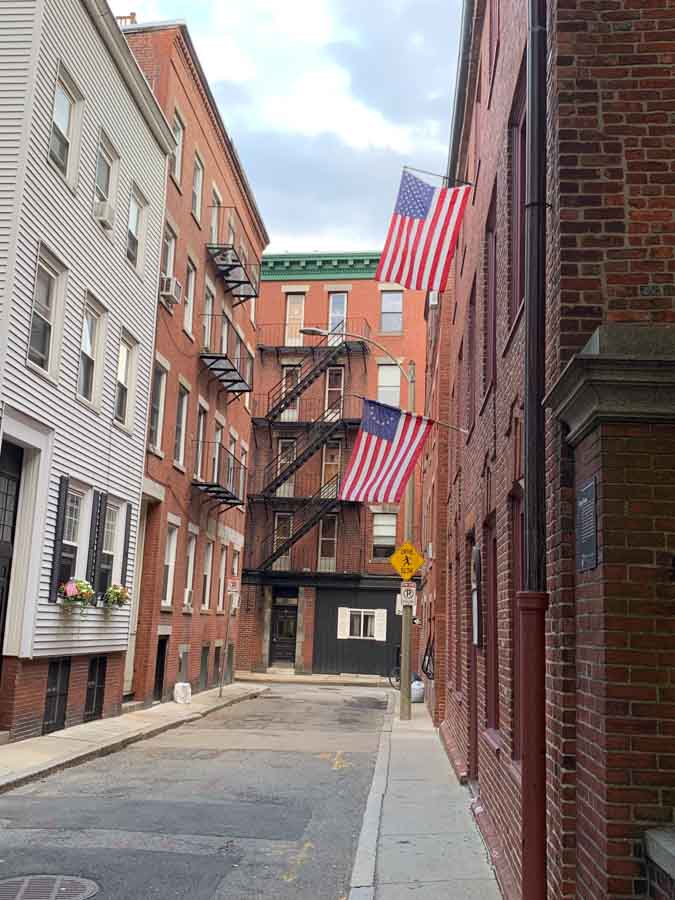 Day 2
Right across the river from Boston, spend some time exploring Cambridge, which is home to two of the best universities in the U.S.: Harvard University and MIT. Start out at the Harvard Square area (get off the red line at the stop of the same name) and spend some time exploring the Harvard campus, but there are lots of fun activities at the Central Square, Davis Square, and Porter Square red line stops further into Cambridge, as well as lots to see in the Brattle Street and Mt. Auburn areas. The Mt. Auburn Cemetery is beautiful to walk through.

For lunch, check out Clover Food Lab for locally-sourced, homemade meals, or Veggie Galaxy for vegetarian diner fare. If you go to Veggie Galaxy, splurge on a vegan milkshake. Made with coconut milk, they are unbelievably decadent.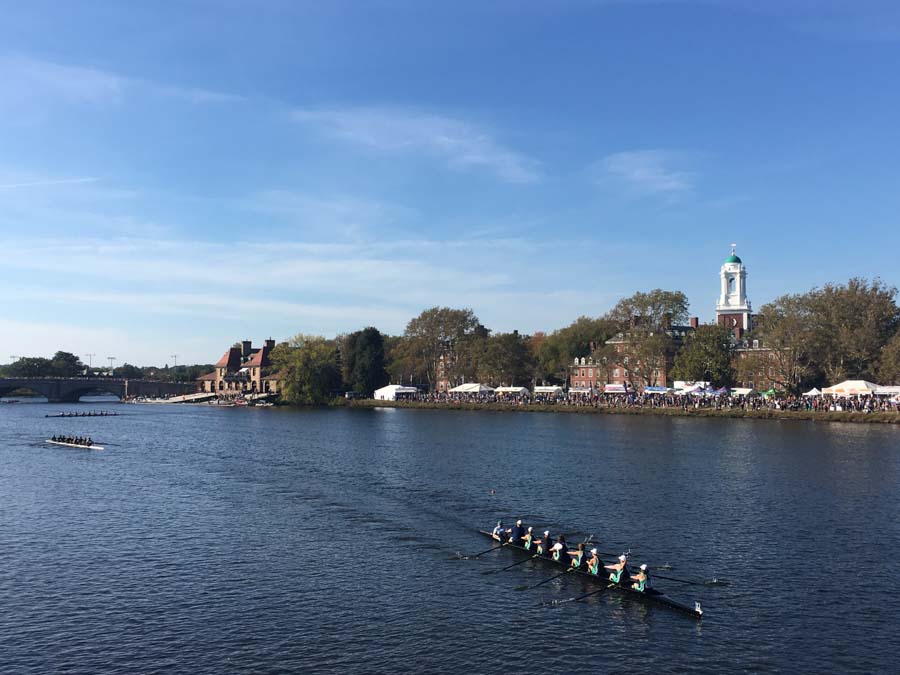 In the afternoon, how about some biking around town? While Boston and its surroundings are not typically considered particularly biking-friendly, the city's leadership is really striving to fix this, having committed to adding more bike lanes and better conditions for bikers. You can rent bikes per hour or per day through the fabulous Blue Bikes program, and there are docks all over the city. Here are our recommendations:

The Charles River Esplanade: hands down our favorite place to bike in Boston! This beautiful esplanade mirrors the Charles River on both the Boston and the Cambridge side. This is a must-visit in our book, so if you can only choose one area to bike, this is it!

Southwest Corridor: stretching from Forest Hills in Jamaica Plain to Back Bay, this paved and largely flat corridor is your ticket to explore multiple neighborhoods at once: Back Bay, Jamaica Plain, the South End and Roxbury.

The Emerald Necklace: walking or biking around here is one of our favorite and most recommended activities. While the Emerald Necklace technically encompasses land from Brookline to Dorchester, the Olmsted, Riverway, and Fens parks are great for biking.
In the evening, check out the South End neighborhood for beautiful Victorian row house architecture. For dinner, the area is filled with Boston's trendiest eateries and hippest bars, such as the Beehive for a drink and live jazz music, or Barcelona Wine Bar.
Day 3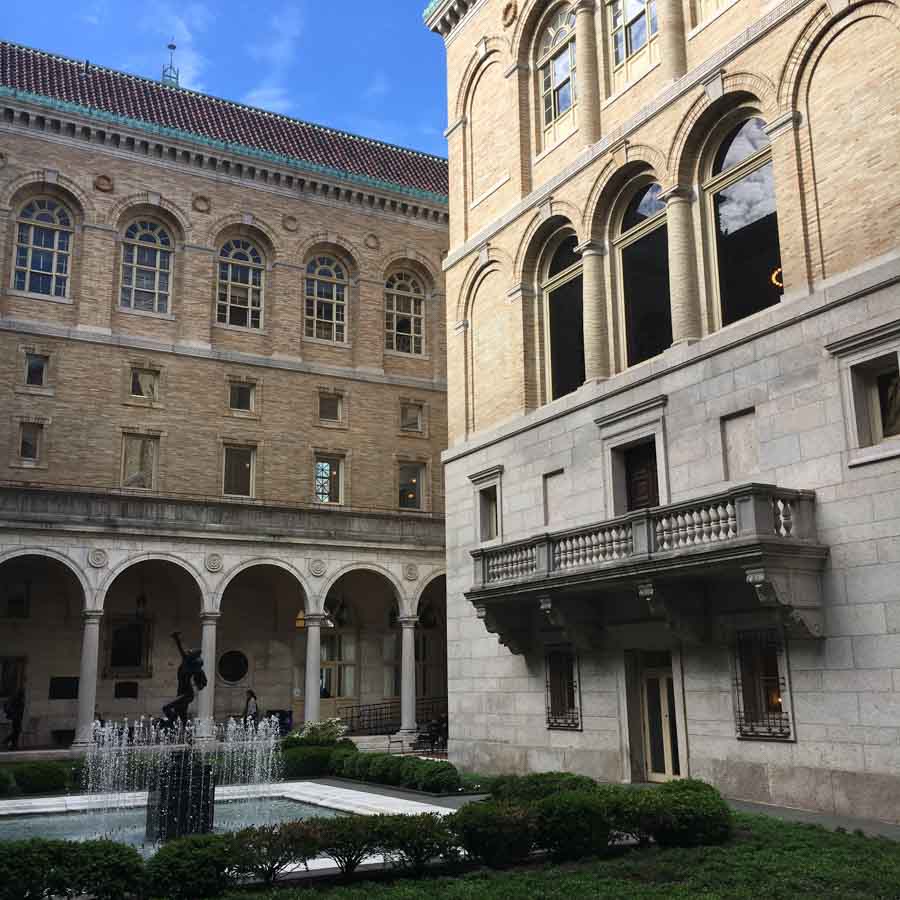 Start your day in Copley Square, where you can check out two of Boston's most beautiful churches, the iconic Boston Public Library, and the sparkling Prudential Center.

The Old South Church and Trinity Church, the two churches above-mentioned, are both worth a visit, if only a peek inside. Behind Trinity Church is the tallest building in New England, the John Hancock Tower.

The Boston Public Library is definitely a well-kept secret that is often overlooked. Built in 1888, it contains jaw-droppingly grandiose architecture (staircases, balustrades, you name it); original mural work by famed American artist John Singer Sargent; and we would be remiss not to mention the Bates Room. Located on the 2nd floor, its antique floor-to-ceiling bookshelves, picture windows, and vintage green lamps make it a study spot like no other.

Meander along Newbury Street for some quality window-shopping, where you will find all the most upscale brands (Prada, Fendi, etc.) and dazzling storefronts. One street over, you can't miss a leisurely walk down the leafy Commonwealth Avenue Mall, a beautiful promenade next to the Public Garden. Nearby is the Prudential Center, a large shopping mall that has (among other things) a neat Italian market called Eataly.

For lunch, you can head over to the Dig Inn in Copley Square for customizable, locally-sourced bowls (our favorite!) or perhaps try some of Boston's best seafood at Saltie Girl.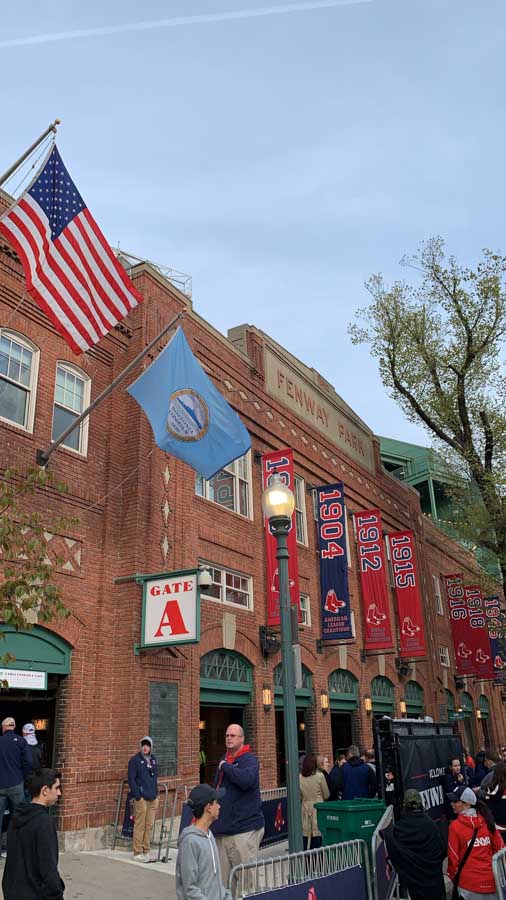 In the afternoon, take the green line to the nearby Fenway area to check out the home of the Boston Red Sox at Fenway Stadium. Also nearby, if you're in the mood for a museum or the weather is poor, is the enormous Museum of Fine Arts and the Isabella Stuart Gardner Museum. You can potentially fit both in, but you'll likely be rushing. The MFA is gargantuan and deserves its own day to explore fully, but the Isabella Stuart Gardner (where the largest unsolved art heist in U.S. history occurred in 1993) is a more manageable size. The ISG is located very close to the Fens portion of the Emerald Necklace, mentioned among yesterday's activities.

For dinner, we recommend doubling back to a place you didn't get to try. For food recommendations, see our list further down in this guide!
Getting Around Boston
Boston is fairly small for a major U.S. city, and also has a great public transit system that we highly recommend that you use. It's called the MBTA (Massachusetts Bay Transit Authority), and it boasts several train lines (blue, green, orange, red, and silver), as well as an extensive system of buses. Between the trains and the buses, you can travel pretty much anywhere in the city, including neighboring Cambridge, Brookline, and Somerville. The train fare is $2.25 each ride, no matter how far you go. We recommend asking an MBTA employee for a Charlie Card, which is a reloadable fare card that saves you a few cents each ride. The MBTA claims they are phasing out paper cards (which will make procuring a Charlie Card necessary), but for now they still exist. Note that the fare machines are old and can be a bit persnickety sometimes.
If you're seeking to travel a bit outside of Boston proper, you can utilize the commuter rail, which departs from large stations such as North and South Station on a set schedule. There are often special weekend passes available– $10 for unlimited rides, which pays for itself in just one round-trip. You can use the commuter rail to visit beautiful coastal towns like Rockport, Newburyport, or Ipswich, or visit the central part of the state.
Ultimately, we strongly recommend that you book lodging close to a train line (or a bus line if the train isn't available), as the only mode of transportation we don't recommend is driving. Boston is frankly not a fun city to drive in, especially if you're just visiting for a long weekend. The traffic here was ranked the "worst in the U.S." in 2019, Boston drivers are infamously aggressive, and parking is notoriously difficult to find and expensive. Trust us when we say it's much easier to walk or take public transit, or a ride-share if needed.
But really, Boston is eminently walkable and easy to navigate. While taking the train short distances is certainly something you can do, you may find that you want to walk if the weather is nice. Despite the urban legend that the city just paved over winding cow paths when asphalt was invented, Boston has a series of squares, green spaces, and several large roads that make navigation easy.
When to Visit Boston
Boston, contrary to popular belief, is a great place to visit year-round. It is especially popular in the summer and the autumn: summers are known for being mild and fairly cool in New England as a whole, and everyone loves "leaf-peeping" at the foliage in the fall! However, these two peak seasons tend to get very crowded, leading us to recommend a visit during shoulder season– and specifically in the spring! The tulips and hydrangeas are in full bloom, and the tourists haven't quite arrived in full force yet.
However, our best locals' secret is that winter in Boston is far less scary than people think. There's a distinctly charming feel to the cozy brownstones and Victorians in town, and of course there's the chance for the fluffy, romantic snowfalls that Norman Rockwell immortalized in his paintings of Massachusetts. Even if you don't see snow, you're guaranteed sparkling holiday lights, outdoor ice skating, and pop-up hot cocoa bars. Just make sure to pack those layers!
Note that we don't recommend visiting over Boston Marathon weekend unless you are partaking in Marathon festivities– the city is absolutely crammed with race participants and their families, and the MBTA is shut down the day of due to the race. The Marathon is so, so much fun, but it can be a bit difficult to get lodging and restaurant reservations due to the crowds, and much of the city is closed or operating on a different schedule on Marathon Monday.
Best Places to Eat in Boston
After several years living here, we wax poetic often about Boston's (in our opinion) unparalleled food scene. Boston has options for every budget, palate, and craving. While known traditionally for its comfort food such as lobster rolls and hefty Italian meals, the emerging foodie scene of the last few years is nothing to sneeze at.
Here are a few favorites:
Best Places for Dessert in Boston
Yes, desserts in Boston deserve their own category!
First of all, we would be remiss not to mention the epic cannoli rivalry of Mike's Pastry vs. Modern Pastry, located kitty-corner from each other in the North End. We recommend trying both, as the rivalry is legendary! Overall, in our opinion Mike's are a bit thicker and bigger than Modern's, but Modern's shells are flakier and taste more similar to cannoli we had in Sicily. The line can get quite long for both. If you're not a cannoli fan, never fear… there are all sorts of treats to check out. The chocolate cake in particular is a favorite, as are the traditional Italian cookies.
If you're in the mood for a donut, check out Union Square Donuts (with locations in Somerville, Fenway, and Brookline.) These enormous donuts come in fun flavors like Maple Bacon and Vietnamese Coffee.
For ice cream, we have two recommendations. For ice cream proper, Toscanini's in Cambridge is mouth-wateringly good, especially their signature flavor, B3: Browned Butter, Brownies, and Brown Sugar. If you like ice cream sandwiches, the Cookie Monstah truck is a must-visit for enormous and delicious sandwich concoctions. The truck travels, but can usually be found in the Boston Harbor area (by Christopher Columbus Park) or the Boston Common. You can customize your own, but we love the Red Monstah: red velvet cookies with "green monster" (Mint Oreo) ice cream.
For arguably Boston's most famous dessert, the Boston Cream Pie, you should go to the source– where it was invented! The Omni Parker House is located right downtown, and you can still order their original recipe at their attached restaurant.
Where to Stay:
Keep in mind that lodging and accommodations in Boston can get expensive quickly. Due to the unfortunate pairing of a fairly severe housing crisis and a lack of land within city limits for new construction, there seem to be less hotels in Boston than in other cities. This leads to fairly high prices year-round, but especially during peak seasons. With that in mind, we always suggest beginning your lodging search in Boston on Airbnb. Despite new restrictions on Airbnb imposed by the city, it remains the most economical option if you want to stay in town. If you're on a budget, check out options in areas like Brookline or Jamaica Plain– they are still quite close to downtown and on train lines (the green and orange lines, respectively), but may be a bit cheaper. If you're looking to splurge a bit or your lodging budget is a bit higher, we really recommend staying in Back Bay or Copley Square areas, as they are filled with beautiful boutique and historic hotels, as well as gorgeous architecture and a very central location right next to downtown. In particular, check out the historic Fairmont Copley Plaza, known for hosting every U.S. President since William H. Taft!. Or you can also check out these top rated hotels from Trip Advisor here for more choices, prices and details.



Extension Day Trips Outside Boston
Staying Longer? Here are a few day trips to consider:
Sunflower fields at Colby Farm (late August to early September, note that peak passes very quickly– check their website for updates)

Visit the gorgeous coastal town of Rockport with these top things to do in Rockport

Apple picking: (late September to late October)

A day at the beach: Massachusetts has charming coastal towns galore, like Newburyport, Rockport, and Gloucester, all on the commuter rail.

Some time in nature: there are tons of options for hiking near Boston and in broader New England. In Boston proper, the Skyline Trail at Blue Hills Reservation and Middlesex Fells are both accessible via the MBTA. New Hampshire is a short drive away, too– we really recommend Mt. Major if you're in the mood for a short, steep hike with major rewards– wraparound views of Lake Winnipesaukee and the Alton Bay area.

Bike the Minuteman Bike Path: Built on top of what used to be an old train line, the Minuteman starts in Cambridge (Alewife area) and meanders by several sites from the American Revolution, including where it all began in Lexington. While measuring out to about 25 miles total, the bike path is very flat and supremely well-paved, and the opportunities for an up-close and personal look at such important sites in American history are unparalleled.
Pin this for later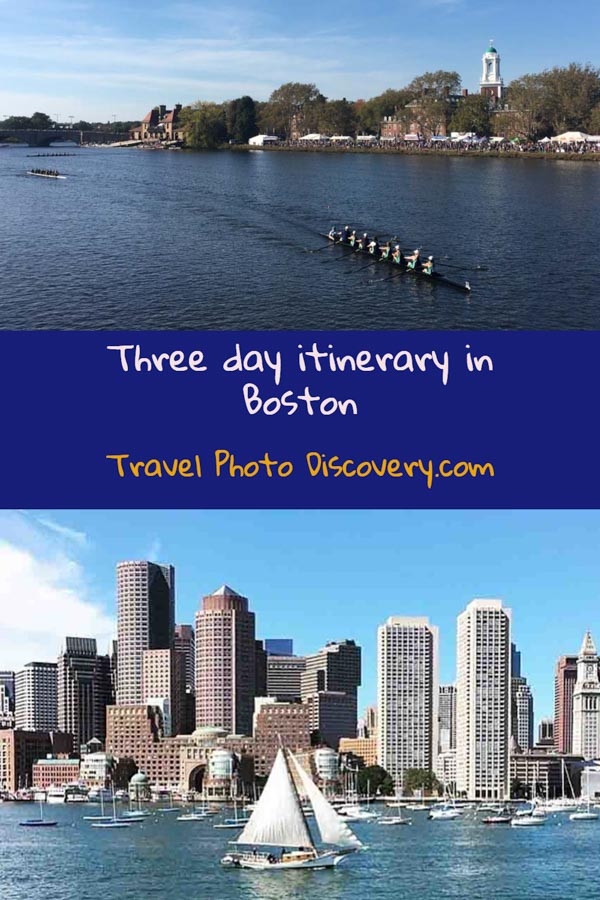 ---
Guest Writer Bio:
Tegan George & Alex McKenzie | Why Not Walk
Tegan and Alex are travel, hiking, and biking enthusiasts currently based in Boston, USA. There is nothing they love more than exploring new places by walking, and they have visited over 30 countries together since they met in 2015. Their love for "walking the world" led them to found Why Not Walk, a travel guides site. Follow them on Instagram, Facebook, or Pinterest to start planning your next adventure.
Our homepage: https://www.whynotwalk.com
Social Media Links
Thanks for visiting and checking out this post on Visiting Boston three day itinerary. Bookmark this post for future reference when you are looking for some Hawaii activities, adventure or fun experiences.
Please do share this post with any of the social media icons on the side bar and thanks for visiting today!
Some links in this article on Visiting Boston three day itinerary are affiliates which provide a small commission to support this site at no extra cost to you. Thank you for reading, and happy travels