Located in the heart of Europe lies the capital of Belgium, Brussels. The city is an eclectic mix of different cultures, architectural styles and even languages. This mix is the secret sauce that makes Brussels such an interesting place to visit, a city you will be sure to come back to over and over.
Visiting Brussels – a first time visitors guide to exploring the city
Traveling in Brussels: Fast Facts to Know Before Visiting Brussels
The Best Time to Visit Brussels: The absolute best time for visiting Brusse is during the summer. There are plenty of pop-up bars, music festivals and other fun activities to partake in. Do bring a rain jacket because one simply never knows in Belgium. These months do see an exodus of the locals out of the city and large flocks of tourists pouncing down. If you want to get more of a true feeling of what Brussels has to offer, try going in May-June of September. The weather turns rainy and often cold from October to April.

Currency: Euro
Language Spoken: Official languages are Dutch and French, though English is widely spoken throughout the city. As Brussels is the seat of a lot of European Institutions you will hear a multitude of different languages spoken in the streets. Do not be surprised if the shopkeepers answer you in Spanish, Italian or even Arabic. This multicultural mix is one of the beauties of Brussels

Population: Circa 2,000.000

Tap Water: Perfectly drinkable, be sure to bring a refillable water bottle with you
Famous Belgian dishes to try: Chocolate, Flemish stew, waffles, French fries and ofcourse beer
Ideal length of visit: Spending a weekend in Brussels is ideal, it gives you plenty of time to visit the various museums and monuments as well as have the time to enjoy the culinary experiences available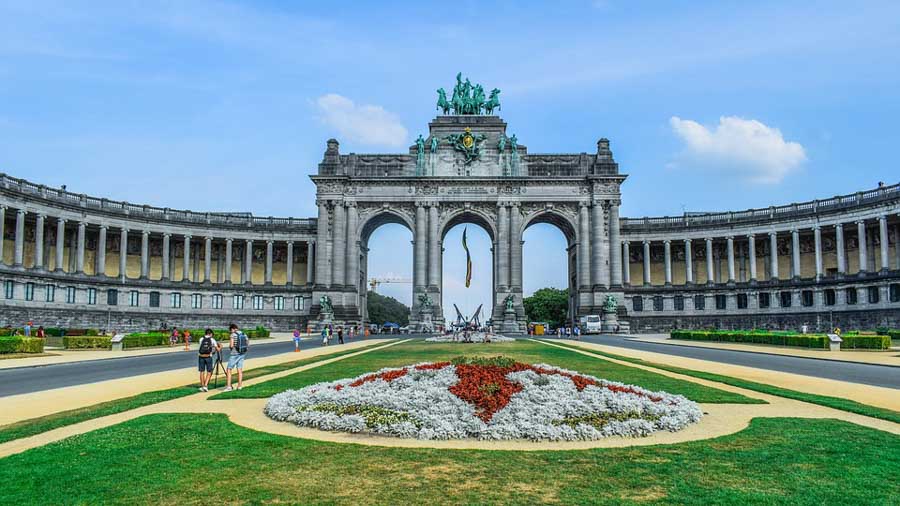 How to Get Around Brussels

Brussels is a very walkable city, compared to other capitals in Europe, it is absolutely tiny. The number one tip is to pack a pair of comfortable walking shoes though, because despite the distances not being huge, many roads are made up of cobblestones.
The city is services by a very good metro and bus system run by the MIVB/STIB. Before you go visiting Brussels, download the app to have the latest timetables as well as the possibility to buy tickets before getting on the bus or metro.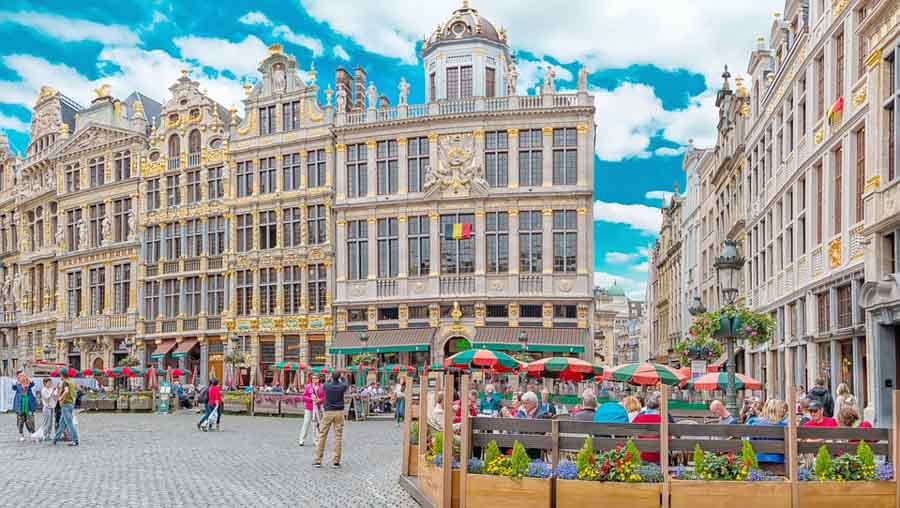 5 Essential Things to Do While Visiting Brussels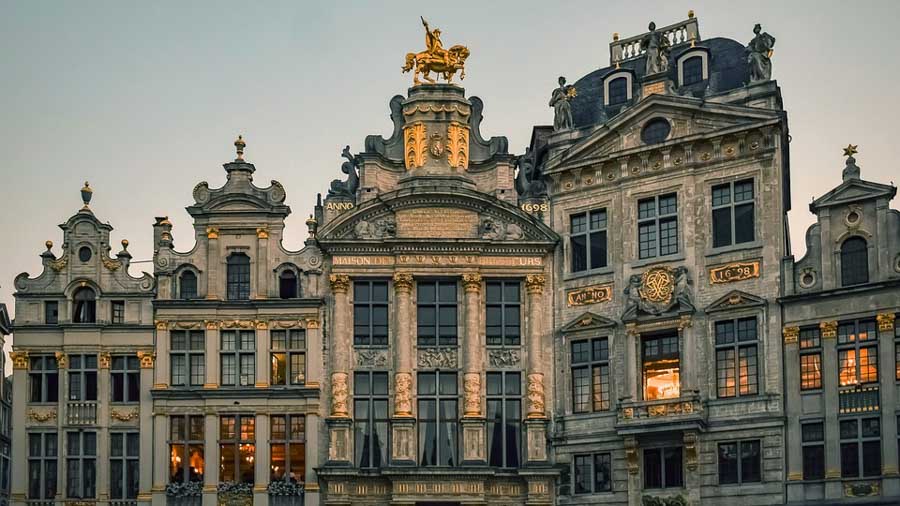 Grand Place

Few squares in Europe can rival the beauty of the magnificent Grand Place of Brussels. The golden façades of the 17th century baroque guildhalls that surround the grand place are truly one of the highlights of the city. The largest building is the town hall of Brussels, opposite the town hall you will find the city museum and a little further down is a beer museum, aptly housed in the old Beer Guildhall.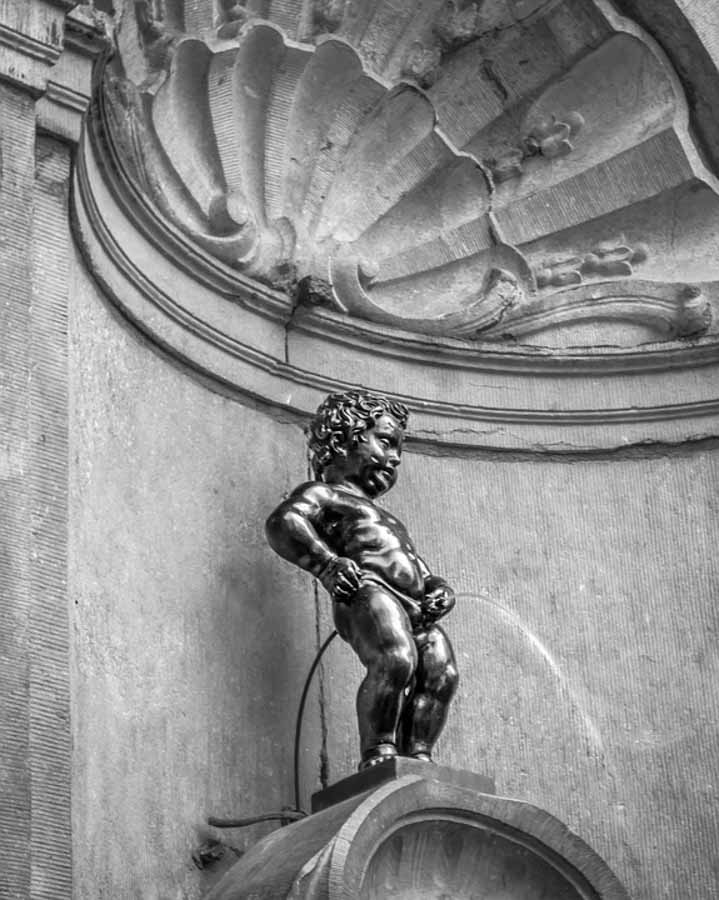 Manneken Pis

A few minutes' walk from the Grand Place, surrounded by waffle shops (don't buy any waffles here, they are a true tourist trap) you will find a tiny little statue of a peeing man. Many stories have been told about his origins – from a little boy being cursed by a witch to the more practical ode to a little boy who saved Brussels from the fires by peeing on the fuse. The little boy has been dressed up in many costumes and even has his very own museum dedicated to all his costumes.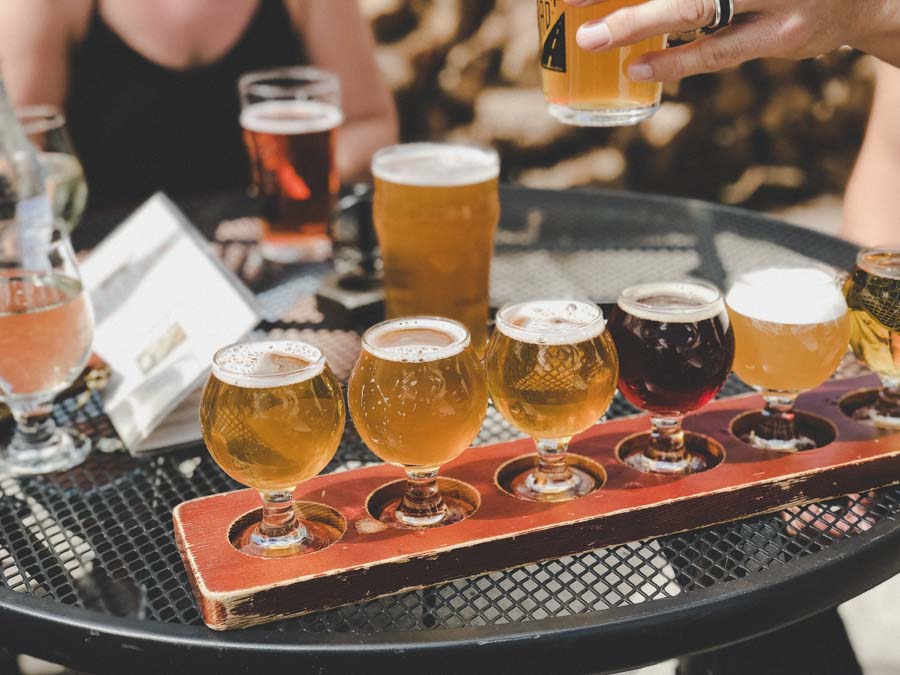 Drink one of the 2000+ beers at the Delirium café

The Delirium café is the favorite watering hole of many a-tourist. It is not hard to see why, with a central location and a vast – 2000 plus – beer menu it is well worth checking out. It might be a little hard to get your beer on a Friday or Saturday as this place gets crowded very fast. If inside is too crowded, you can do like the locals: order at the bar and enjoy your drink standing in the little street next to the entrance.
Photo credit Europa Nostra
Visit the Victor Horta Museum

Art Nouveau was originally created in Belgium at the turn of the 20th century. One of its leading forefathers was the architect Victor Horta. His house and atelier have been classified by UNESCO and are open to the public to visit, a true must when visiting Brussels. Expect to find beautiful winding staircases, stain glass windows and much more.
Bonus Entry: Visit the National History Museum
If you are visiting Brussels while it happens to rain,  you might want to check out the National History Museum. Although not as vast as the museum in London, this museum has the largest collection of Dinosaur bones in the whole country. It is great fun and very educational for the whole family.
Located just around the corner from the best fries in Brussels on Place Jourdan – Maison Antoine.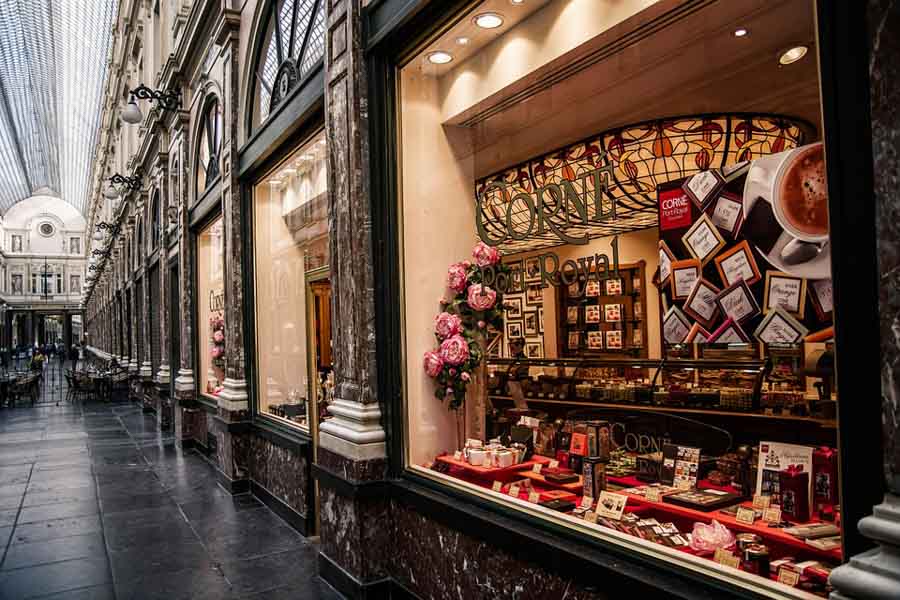 Try some Belgian Chocolate
Pop into any of the Neuhaus stores and get yourself a little box of assorted pralines. Be sure to ask the shopkeeper to give you a freshly prepared box with a mixture of all the various tastes on offer. This way you can get a true sense of the variety available in Belgian Chocolates. If you are looking for a more upscale chocolatier Pierre Marcolini should do the trick. Top tip: Pralines make for wonderful gifts to loved ones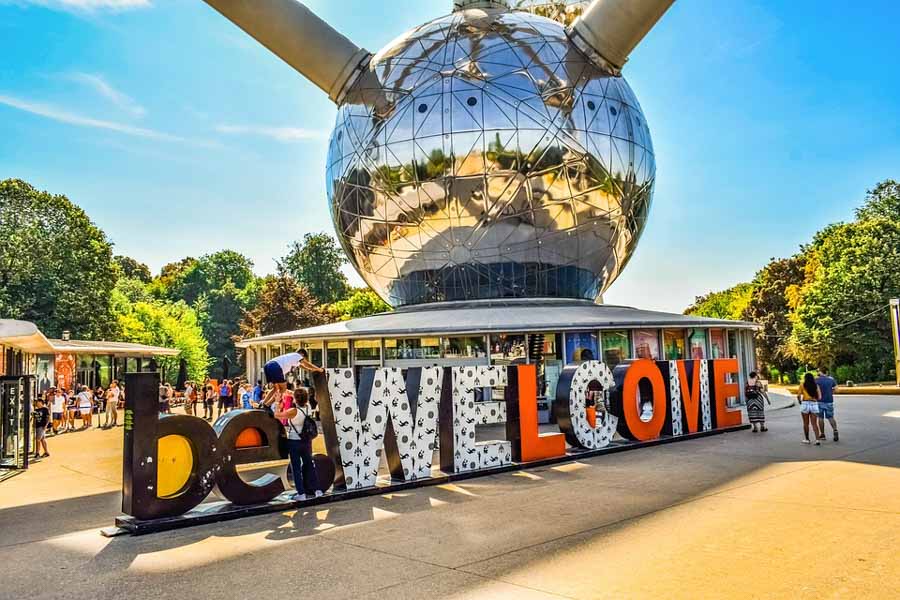 Enjoy visiting Brussels

One could easily spend an entire week in Brussels hopping between museums, chocolatiers and the occasional bar (or two). The city has something to offer everyone: For families with kids you can hunt down the comic book murals or count dinosaur bones, for youngsters looking for a good time there are plenty of cool bars (Delirium, CiPiaCe) and for the foodies Brussels has an excellent culinary scene (Toukoul, Le Chou de Bruxelles).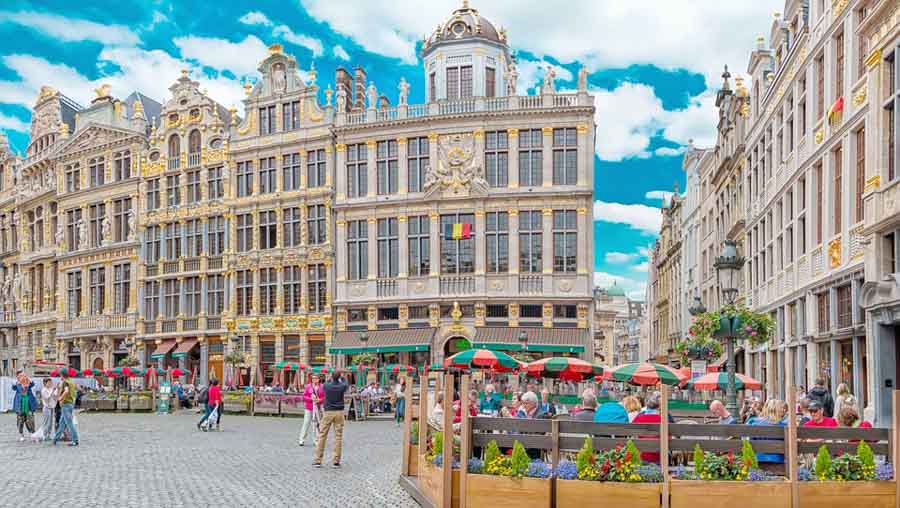 There are a variety of fantastic inns and hotels around the city with different price ranges depending on the location, hotel level and amenities. Here are a few fantastic hotels that are very well reviewed in the area.
Warwick Brussels – Just off the main square and a nice location with rooftop patio view of area, it is elegant, comfortable rooms, great service, food and amentities.
NH Collection Grand Sablon – central location with combination of old world and new, luxury, great service, nicely renovated with beautiful details and amenities.
Hotel Hubert – A central location downtown, modern and convenient with colorful designer rooms and hip vibe
Check out these other well reviewed hotels and inns with TripAdvisor for the best reviewed sites here with availability, amenities and current prices.
Conclusion on Things to do in Visiting Brussels
Brussels is one of those places that once you set your foot in, you're taken by the thrill of the activities and attractions in Brussels, the historic district, fantastic neighborhoods and other neighboring towns, and the charming and historic vibe of Brussels itself. Travel destinations don't come better than this.
That's all for the Visiting Brussels! Do tell us if you found the post helpful and drop in any questions in the comments section below.
Disclosure – Some links in this article on Visiting Brussels are affiliates which provide a small commission to support this site at no extra cost to you. Thank you for reading, and happy travels
Biography
Guest Author: Caroline Muller
Caroline runs the successful blog Veggiewayfarer, a travel blog for the curious wanderer looking for authentic experiences  and sustainability tips. She was born and bred in Belgium and calls Brussels home.