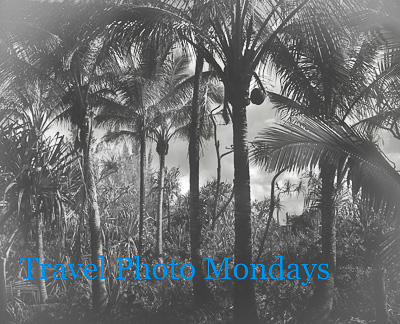 Visiting Hip Healdsburg in Sonoma, California – Travel Photo Mondays
It's Monday morning, time to enjoy some gorgeous travel photography and inspiration from around the world. Let's banish those Monday blues by sharing beautiful imagery and personal story telling. You can also check us out on Twitter for Travel Photo Mondays at #tpMondays for more updates and submissions for the day.
Hip Healdsburg in the northern-most fringe of Sonoma wine country has been the in spot to have a luxurious weekend or even longer for those seeking a perfect discovery tour of Northern California. Along with being the in spot to enjoy fabulous wines in award-winning appellations at Dry Creek Valley and Russian River Valley, Healdsburg draws in a visitors world-wide to experience California outdoor lifestyle at it's best.
It's a great day when you find to-die-for chocolates while you stroll the main square
All the activity is centered in the plaza square filled with trendy boutiques, tasting rooms, art filled galleries and world-class restaurants – all the necessary enticements for perfect window shopping, wine imbibing or fun antiquing discoveries. It is all here for those who want the perfect getaway and lux experience.
Here are some photo highlights of what's cool at Healdsburg, CA:
Unique galleries and cool art finds inspire at Healdsburg
Organic modern and hip is the new lux in Healdsburg
Of course, there's always a cool mural to showcase
Even the manhole covers are tres cool!
Just shop til you drop…
Once you had your fill of the trendy and fun in town and want some wine country experience, head on over to Dry Creek Valley close by and enjoy a road trip discovering the area.
Here are some posts on wine tasting and road trips in the area:
A road trip through Dry Creek Valley and the local wineries
Enjoying the gorgeous gardens and delicious wines at Ferrari Carano Winery
What do you think, is this someplace you would want to visit if you were in the area? Hope you enjoyed your visit to Hip Healdsburg, CA for Travel Photo Mondays, please visit the rest of the bloggers below to see more stunning places around the world this Monday.