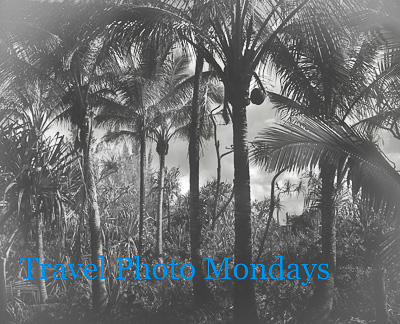 Visiting Point Reyes Station – Travel Photo Mondays
It's Monday morning, time to enjoy some gorgeous travel photography and inspiration from around the world. Let's banish those Monday blues by sharing beautiful imagery and personal story telling. You can also check us out on Twitter for Travel Photo Mondays at #tpMondays for more updates and submissions for the day.
Let's go for a drive along around the scenic countryside of Marin county in Northern California to visit the sweet little town of Point Reyes Station, it's just on the outside of the Point Reyes National Seashore. It's such a wonderful day again to spend outdoors and enjoy the beauty of the landscape in this area and visit the coastal areas of Point Reyes and the town that bears its name.
The road trip through the farmlands and forests of Marin county are gorgeous to pass through on this drive, bucolic rolling hills dotted with wildflowers, small farms and producers of artisanal foods from the region support this mostly agrarian lifestyle. Along the way are small villages and towns that if you blink, you've completely passed them in a blur, but not so for the small hamlet of Point Reyes station, a quaint stop for lunch and enjoying the cool galleries and quirky side of this fun town.
There's a lot of cool shops and amusing places to explore in this little town – it's filled with so much character and beautiful galleries and local finds. If your into art, there a many art galleries that feature local artists, crafters, jewelers and other artisans. If your into eating, try sampling the creamy cheese at The Cowgirl Cremery, the Pine Cone Diner or some of the restaurants featuring locally sourced seafood, produce and other artisanal foods from the area.
Here are some details and other photo highlights:
Wouldn't you love to hang out at colorful spots like this to enjoy your coffee and local pastries?
Afterwards, we head out to the seashore at Point Reyes National park, I'll be taking you to one of my favorite parts of this awesome park reserve which is filled with pine forests, sand dunes, estuaries with expansive views of its pristine coastline. In an upcoming post, I'll guide you through some of my favorite parts of the national park at Point Reyes that I love to explore and visit regularly. Meanwhile,here's a quick preview image below of the estuary opening into the coastal areas of the park.
Hope that you enjoyed the day road tripping and visiting Point Reyes station in Marin County, Ca. Please do visit some of the other bloggers today for Travel Photo Mondays below. Hope you enjoyed your visit to Point Reyes station for Travel Photo Mondays, please visit the rest of the bloggers below to see more stunning places around the world this Monday.