Located in the dense jungle of the Huasteca Potosina in Mexico, Xilitla is a small city in the south of the region. It's also one of the best for staying in to explore the area.
It's most famously known for the very close-by Las Pozas surrealist gardens, which is one of the most popular destinations to visit in all of the San Luis Potosí state.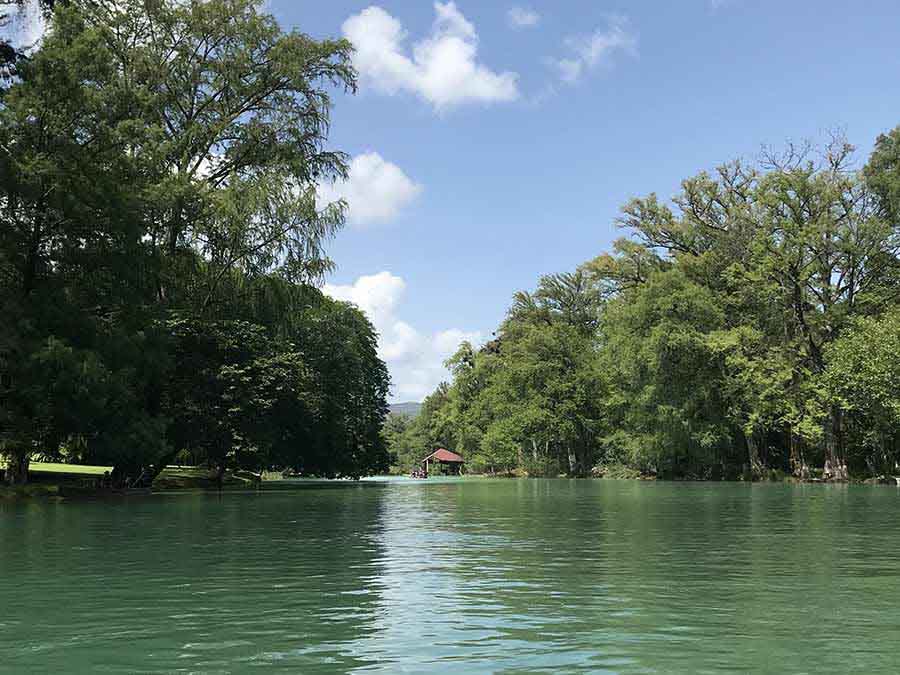 However, as you'll also see in this guide, there are tonnes of other cool things to see such as turquoise waterfalls, giant caves as well as the stunning jungle itself.
In this guide, we'll explore Xilitla, how to get there, what to see, and the best time to visit. We'll also give our own recommendations on a trip here based on our very own experience.
How to get to Xilitla
Xilitla is a relatively small city, and as such has no airport. You'll need to either drive or take the buses to get to this gem. The easiest way is to fly into the coastal city of Tampico in Tamaulipas, and then make the 3.5-hour journey.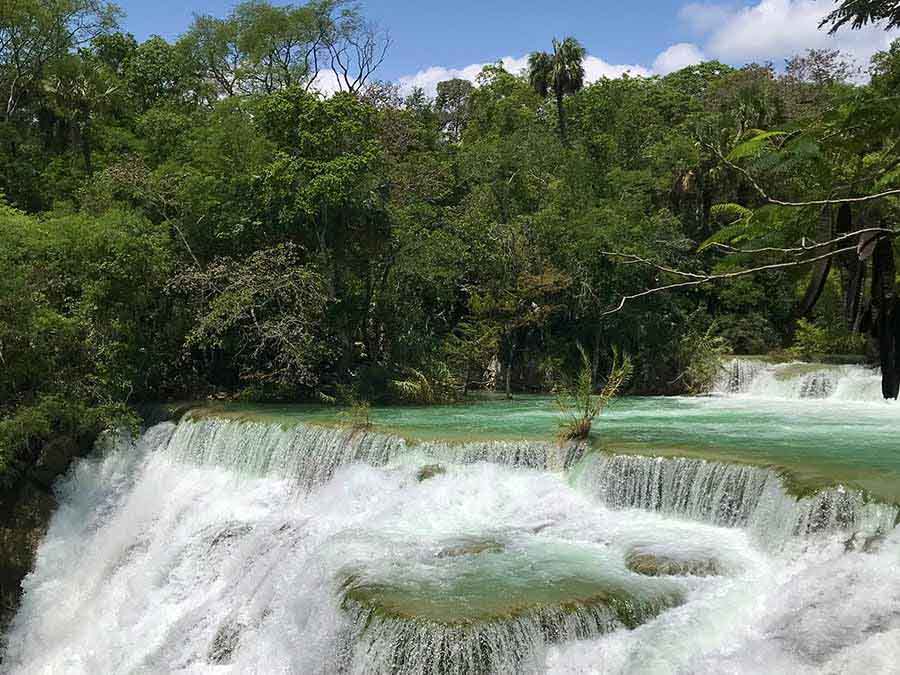 You can also fly into San Luis Potosí and drive, which will take a little longer at around 5 hours. For the budget traveler who likes to keep things cheap, the best way is to fly into Mexico City, head to the north bus terminal, and then take the overnight bus to Xilitla. 
If you are backpacking Mexico you'll find Xilitla makes a great strategic location to base yourself in, as it's close to many of the best sights and gems in La Huasteca Potosina. 
You could also stay in nearby Ciudad Valles, which is a lot bigger, however, we felt it lacked charm and recommend much more this pretty town.
Best things to See and Do in Xilitla
Here we'll now explore all the best things to do and see around Xilitla. For a more comprehensive guide to the region: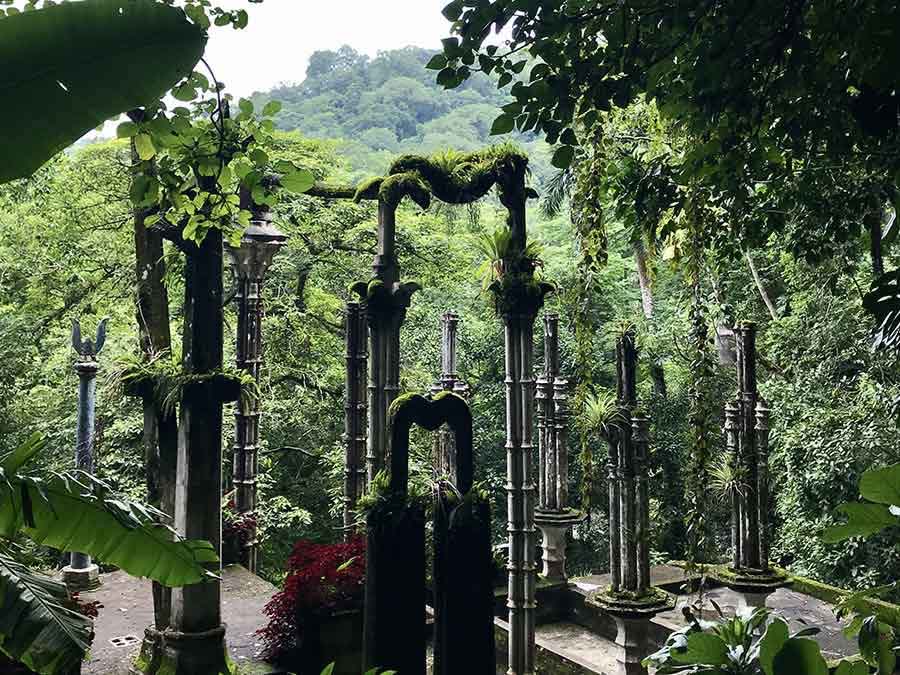 Las Pozas
These incredible surrealist gardens were designed by Edward James, an Englishman who had these gardens built in the late 20th century. Having traveled all over the world, Edward added many sculptures in these gardens which have influenced a wide range of global destinations, such as the Taj Mahal and the Alhambra.
The gardens are situated in the lush jungle and also feature a beautiful waterfall running through. For the architectural enthusiast (or anyone really interested in seeing his designs), a tour here shows you the very best, including eccentric spiraling towers and also old, crumbling stone cages for pets he owned which included a boa constrictor.
Sótano de las Golondrinas 
Known as one of the largest open caverns in the world, Golondrinas' has a dizzying height of over 1215ft. Situated in the dense jungle, this massive hole (which really seems to pop up out of nowhere) has two different vantage points, where you'll be able to peak in and also see lots of colorful birds such as parrots fly freely around the cavern.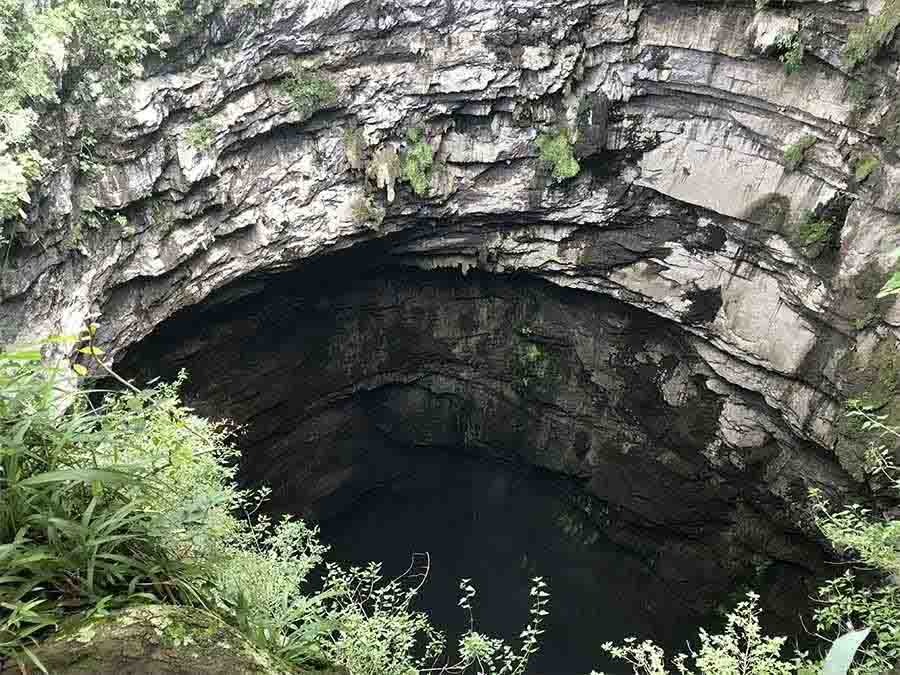 However, this gem is most famous for its thousands upon thousands of swallows that live here (Golondrinas is the Spanish word for swallows after all). And every morning around 6 am, you can witness them all flying up and out of the cave in huge numbers as they go about their day. At around 5 pm they'll also begin to return as the sun starts to set.
To get here you'll need to first head to the small town of Aquismón which is an hour north of Xilitla. From here, you then either drive or take a taxi to the entrance.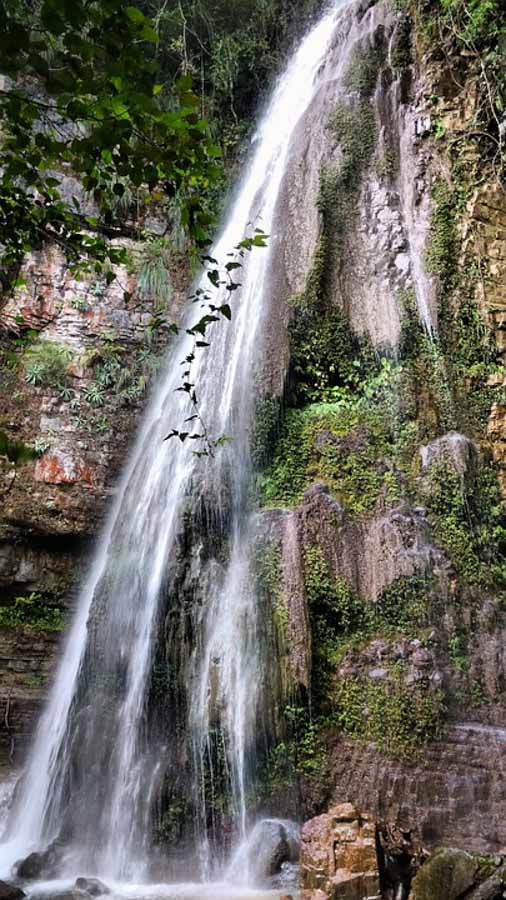 Tamul Waterfalls
The Huasteca Potosina is home to a huge abundance of beautiful waterfalls. However, Tamul (which is the largest in Mexico) quite clearly takes our top pick. 
Aside from its trophy-winning height, these thundering waterfalls are one of the most beautiful gems to witness in central Mexico, with its bright blue hues contrasting perfectly with the assortment of greens from the surrounding jungle.
The best time to visit these waterfalls for their bright blue hues is between October until May. The rest of the year experiences a lot of rain, which can mix rivers and add sediment, leading to a more brown appearance (unless if that's what you want then head this time of year of course).
Getting to these stunning waterfalls is relatively easy nowadays with a newly paved road making it a lot less bumpy. Again you'll want to head first to Aquismón, and then veer off north-west towards the small town of Ojo de Agua. Here you'll then row upstream to the waterfall, which takes between 40 minutes to an hour.
Best time to visit Xilitla
In our opinion, the best time to visit Xilitla is in March and April. Average temperatures range from 72-75°F, with toasty highs of 90°F (making a dip in the waterfalls a perfect way of cooling down during the day). Lows hit around a quite comfortable 60-63°F, and also the heavy rains of the summer have not yet arrived, so your trip will be mostly rain-free.
Our Recommendations to visiting Xilitla
With its fantastic location and proximity to many top destinations, it's no wonder that many choose to base themselves in Xilitla.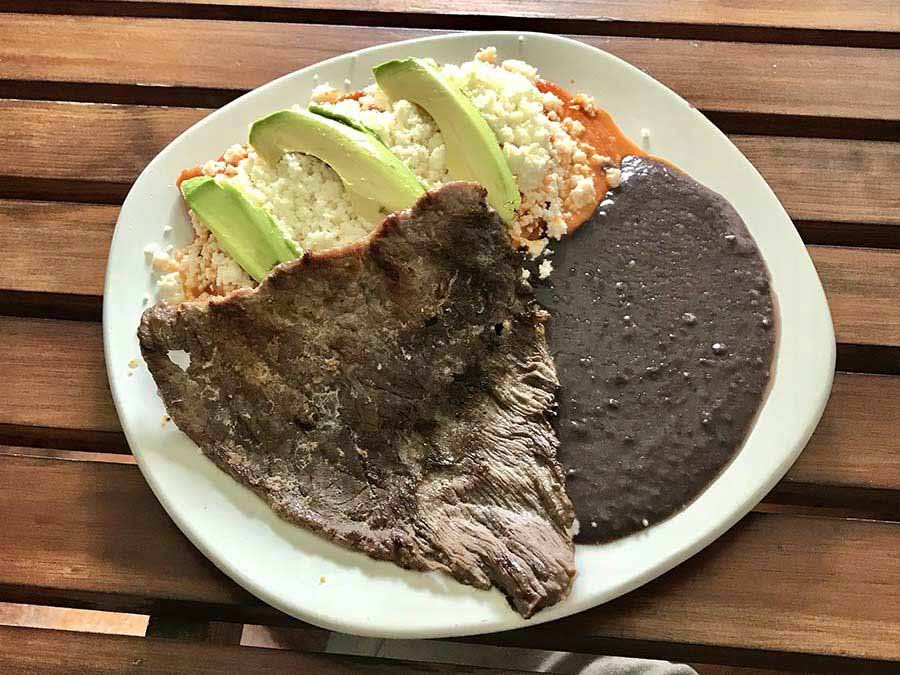 Where to stay and eat in Xilitla
We recommend staying in the Sukha Hostel, which is located centrally with lots of restaurants nearby. Speaking of where to eat, Querreque is hands down the best place to eat authentic Mexican food. It's also got a nice balcony where you can enjoy brilliant views over the jungle's canopy. Or check out all these other well rated places to stay in Xilitla here for great reviews to accommodations.
Lastly, we recommend a minimum stay of 3 days in Xilitla. As well as seeing Las Pozas and the biggest sites, it's also enough time to wind down and enjoy the small-town vibes of Xilitla.
Conclusion to visiting Xilitla
And that's all for our guide to travel to Xilitla!
As you've seen, this gem is a great town to base yourself when exploring the Huasteca Potosina region. Even more so with the incredible Las Pozas gardens located within touching distance.
In this guide we've explored everything Xilitla, including when best to go, the best things to see and do nearby, how to get there as well as our top recommendations.
Check out this video clip on visiting Las Pozas – the surreal garden of Edward James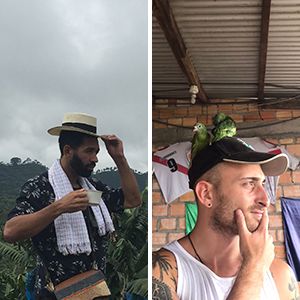 AUTHOR BIO:
Dan and George are two seasoned backpackers with extensive knowledge of Latin America who write no nonsense backpacking guides for travelers who wish to go deeper when exploring Central and South America.
Thanks for visiting Travel Photo Discovery and this guide to visiting Xilitla in Mexico. If you enjoyed this post, please share this post on the social media channels below.
Disclosure – some of the links above are to affiliate sites that are either reviews or recommendations if you book helps to keep our site running at no additional cost to you. We appreciate your supporting our website meanwhile.