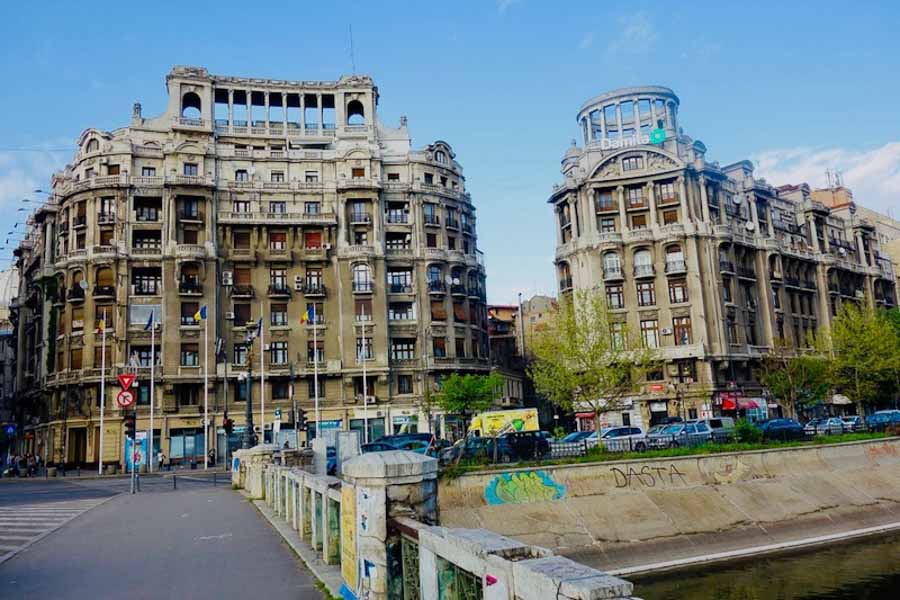 Guest post from Seenicwander
When I stepped off the bus in downtown Bucharest, I immediately felt at home. I don't know exactly what it was about Bucharest that I loved so much. Something about the mismatched architecture, the bold graffiti decorating the skirt of every building, or the general gritty vibe of the city made me feel like I was part of something bigger and cooler than myself.
I could have stayed in Bucharest for weeks. In fact, I even cut my time in the Transylvanian mountains short to sneak back to Bucharest for another weekend. If you're traveling in Eastern Europe, you need to carve out time to explore the quirky yet welcoming Romanian capital.
Things to do in Bucharest in 48 hours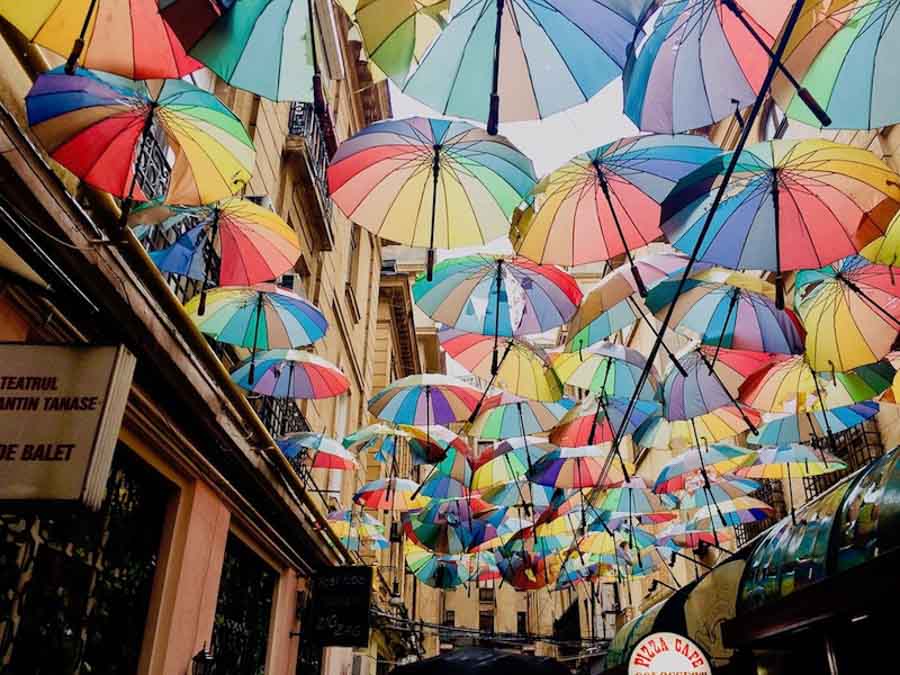 Take a free walking tour of Bucharest with Walkabout 
I'm all about a free walking tour. Kick off your stay in Bucharest with a tour by Walkabout Free Tours. On these tours, you'll learn what you're actually looking at while you wander through the city, awestruck and amazed.
Walkabout offers two different tours daily, one that focuses on the history of Bucharest and one about the architecture. I enjoyed the History of Bucharest tour so much I actually did it twice,  even though it was snowing and I was wildly under dressed.
If you're wondering what to visit in Bucharest, this tour will help you get your bearings and decide which places to explore further.
This would be an excellent things to do with kids in Bucharest and free!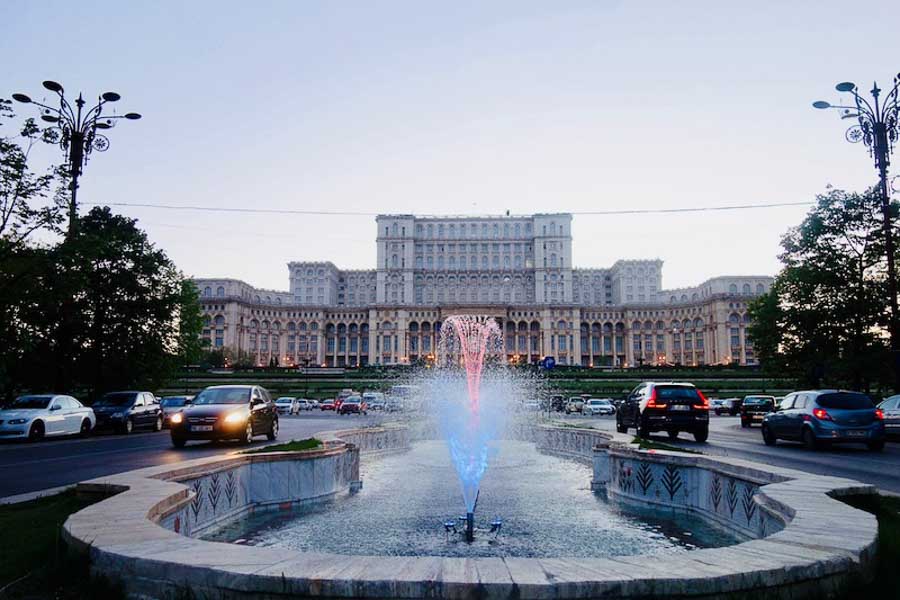 Visit the Palace of Parliament
The Palace of the Parliament is one of the largest administrative buildings in the world. Guided tours of this massive building are available if you book in advance.
If you're in town during the Wine and Street Food Festival, you can attend a wine tasting inside the Palace. It's the perfect way to see the architecture while enjoying bottomless wine!
Explore the National Museum of Contemporary Art
Art fanatics will love Bucharest. The National Museum of Contemporary Art is four levels of rotating exhibitions with a rooftop cafe and patio. Since it's located in the back of the Palace of Parliament, this museum is a bit of a hike to get to. But don't worry, the local and modern art installations are worth the longer walk.
Relax in one of the lush parks of Bucharest
Bucharest is one of the top European cities when it comes to green space. On sunny days, families and friends gather in the park to have picnics, play sports, and enjoy time together outside. Parcul Izvor is one of my favorites and it's right across from the Palace of Parliament.
Shop for books at the Carturesti book store
Who doesn't love dramatic bookstores? That's right, this is the bookstore from all those iconic Instagram book store pictures. Carturesti is one of the most beautiful book stores I've been to, and I'm a bit of a nerd so I've been to a ton.
I've lost hours in these book stores and I regret nothing. There's one location in Old Town and another a few blocks from University. You could easily lose a day browsing for books or just marveling at the architecture.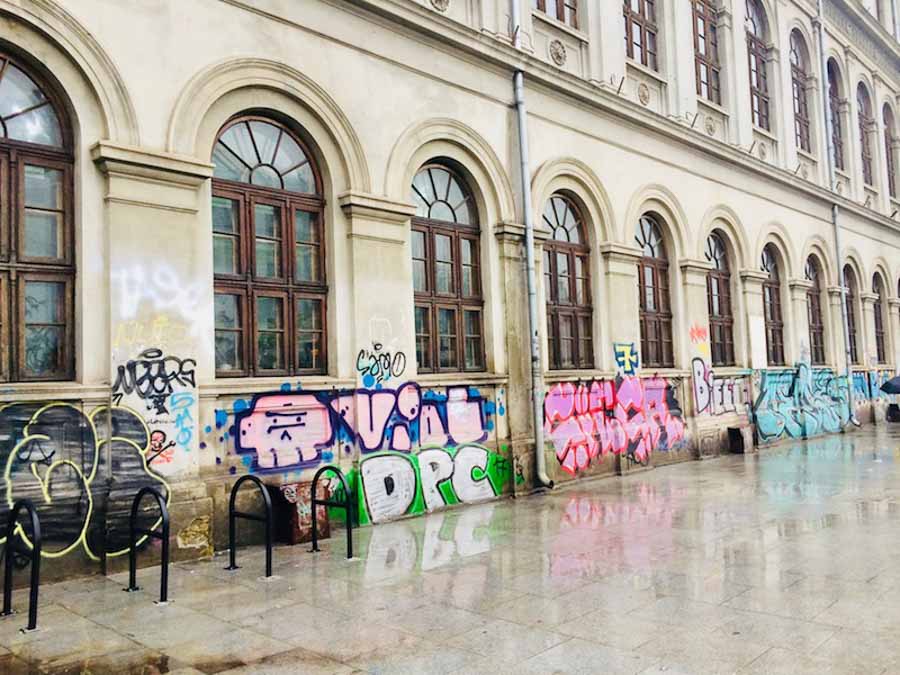 Enjoy the live music and nightlife in Bucharest's old town
Bucharest has, hands down, some of the best nightlife I've experienced in my travels. And I always seem to accidentally find myself at a party, so that's saying something. The streets of old town constantly ring with music. Street musicians set up at every corner and people eating out on the street enjoy being serenaded, day and night.
The nightlife in Bucharest starts late and lasts long into the morning. People sit down to dinner as late as 10:00pm and stay out with friends even longer. In Bucharest, it is totally normal to walk home with friends as the sun is rising. And that works out perfectly since you can grab a snack from the morning bakery on your way home.
Admire nature in Vacaresti Nature Park
Nature fans, get excited! The Vacaresti nature park was a failed engineering project from that 80s that has since been reclaimed by nature. Now, it's a protected park and one of the largest urban deltas in the world.
To get to Vacaresti Nature Park, take the metro out to Mihai Bravu. From there, you can spend the day walking around the upper edge of this basin-shaped marsh, looking down at the flora and fauna who now call it home.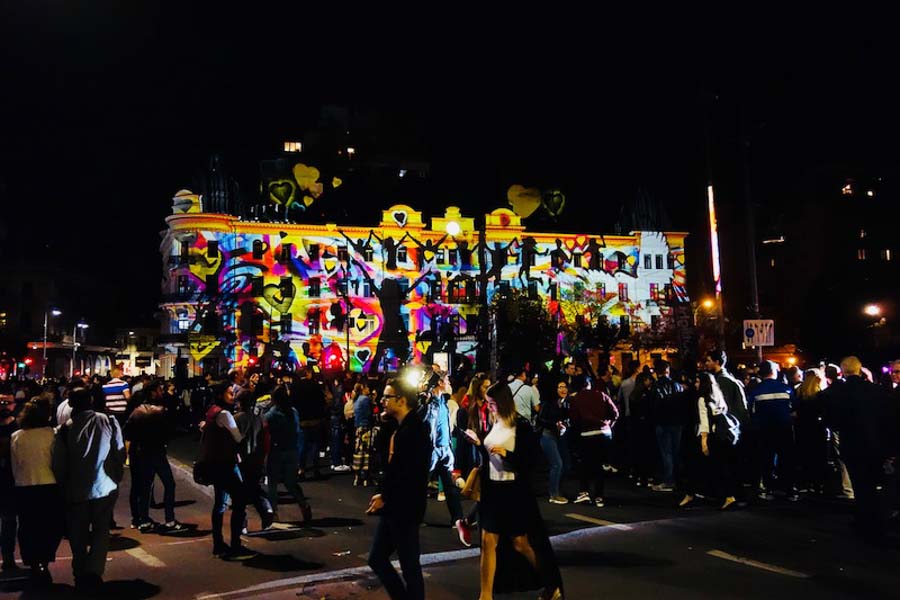 Spotlight to Budapest's International Light Festival
If you're in Bucharest at the end of April, you can't miss the Spotlight International Light Festival. During this festival, the streets are filled with illuminated sculptures and light-based art installations.
Walking around at night is like walking through a day-glow fairytale. Join in the crowds of friends and families enjoying local artists and celebrating Romanian history.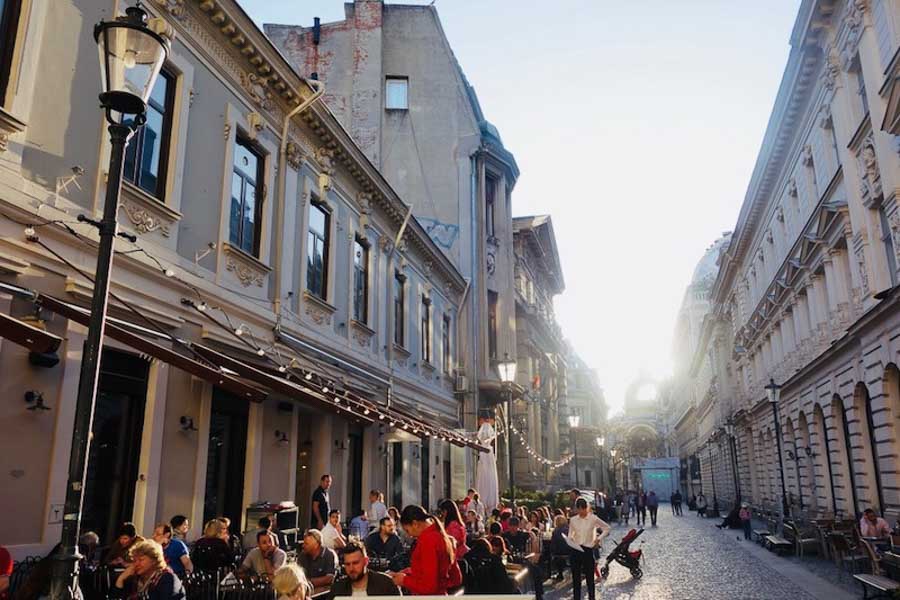 Best Places to eat in Bucharest
Get dinner and drinks at Dianei 4
Okay, talk about cool factor. This restaurant used to house the foreign intelligence service and it looks the part. With vintage finishings and a cozy ambiance, you'll happily pass hours talking with friends over cocktails and delicious food.
Thankfully, my hotel in Bucharest was located on the same street as this little gem. After a few days, the staff knew me and my favorite beer by heart.
Try a famous pie inspired by local flavors at La Placinte
Pies, pies, pies for days. Savor traditional Romanian flavors at this family style restaurant chain. I never knew I was a pie person, but then I tried a warm, buttery, cheese filled pie and I became one. They have savory, veggie, meat, and dessert pies, so come hungry.
Grab a beer at Lokal
Lokal is truly a spot for, well, locals. I never would have found Lokal on my own. From the outside, it looks like an old house protected by a heavy metal fence. But thankfully, I was out with some local friends who introduced me to this quirky watering hole. Walking into Lokal feels like walking into someone's home. It's the perfect place to gather with friends after a long day exploring the city.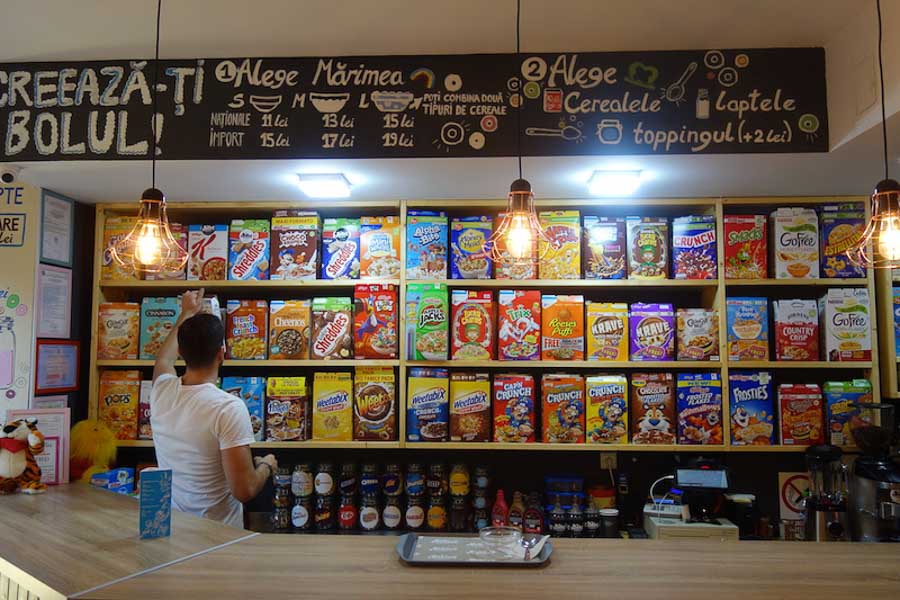 Unleash your inner child at Cereal Crunch Café
This is a whole cafe devoted to cereal! You can order childhood classics or obscure international brands with rainbow milk and endless toppings. I'll be honest. I was so torn between cinnamon toast crunch and some fancy looking chocolate cereal, I had to come back twice. This is the perfect spot for an afternoon sugar rush.
Pin this for later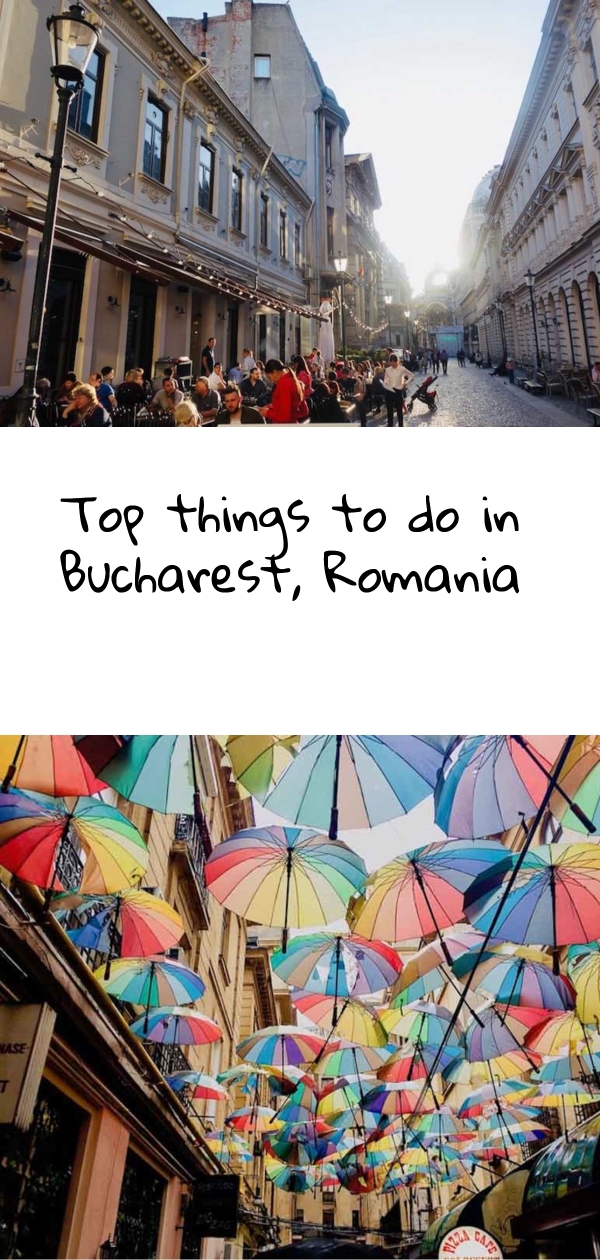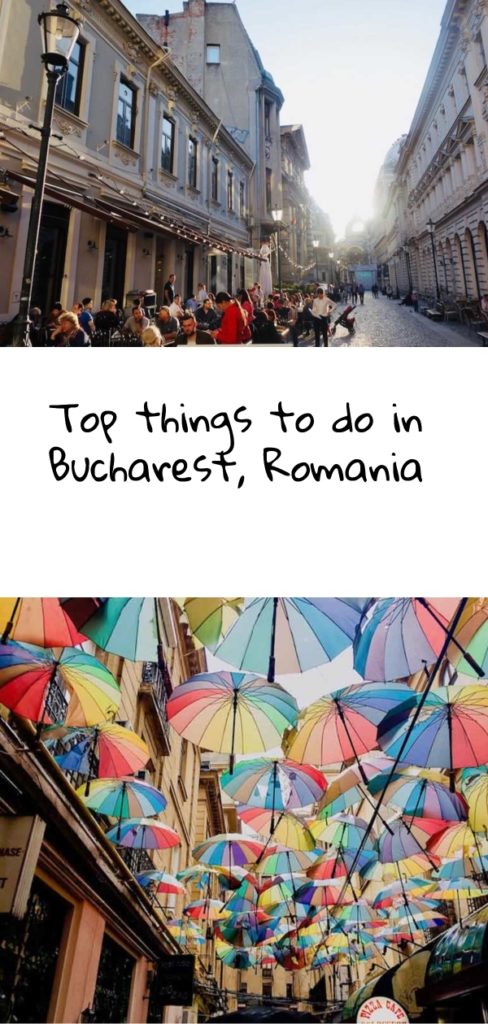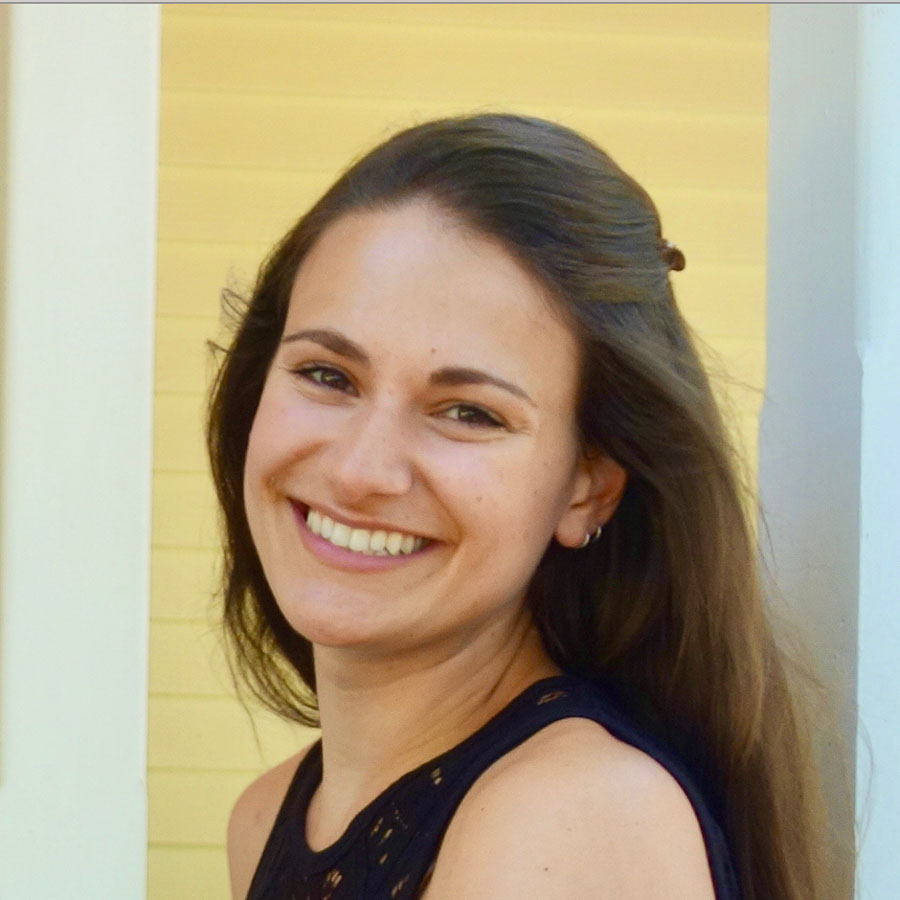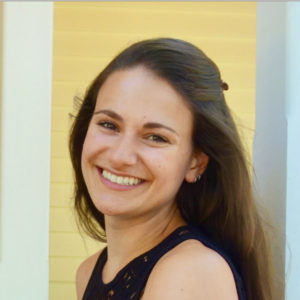 Guest post Bio: Nicola Rae is a teacher, house sitter, and travel blogger. She's known for getting lost in new cities, befriending big lizards, and eating impressive quantities of guacamole. Read more about practical long-term travel on her blog www.seenicwander.com
Thanks for visiting today and checking out this post on What to do in Bucharest if you enjoyed the images and post, could you please share it with any of the social media buttons located around the post.
If you like what you see, come and check out my other social media channels for more updates, including Instagram, Pinterest and Twitter
Disclosure – There are affiliates links on this posts which provide a small commission to support this site at no extra cost to you. Thank you for reading, and happy travels.