Sacramento is one of those underrated destinations in Northern California that not many people think of visiting, even though it's the state capital.
Luckily, Sacramento is a convenient day trip from San Francisco. So, if you're visiting the Bay Area and you want to experience a more local side to California, spend a weekend in Sacramento. You won't be disappointed.
There are tons of things to do in Sacramento. Whether you're into foodie spots, craft beer, gold rush history, or good hiking, Sacramento has it all.
Let's dive into the best ways to spend a weekend in Sacramento, so you can plan out the perfect trip to California's capital and check out all these cool things to do in Sacramento.
What to do in Sacramento (historic and cultural sites, river fun, neighborhoods, cool places)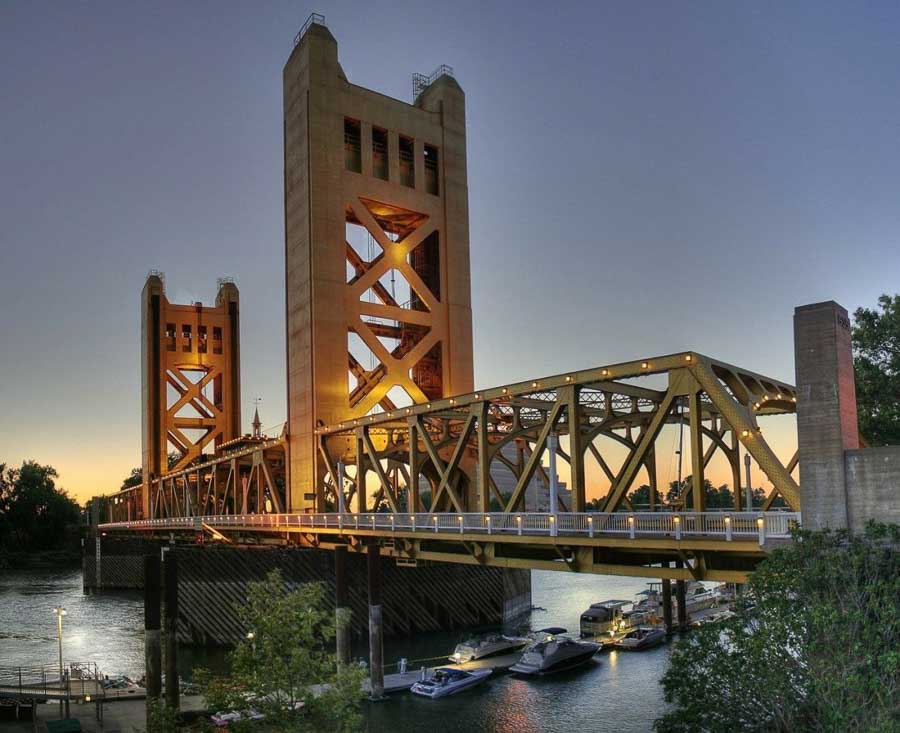 Sacramento guide: Two Days in the City of Trees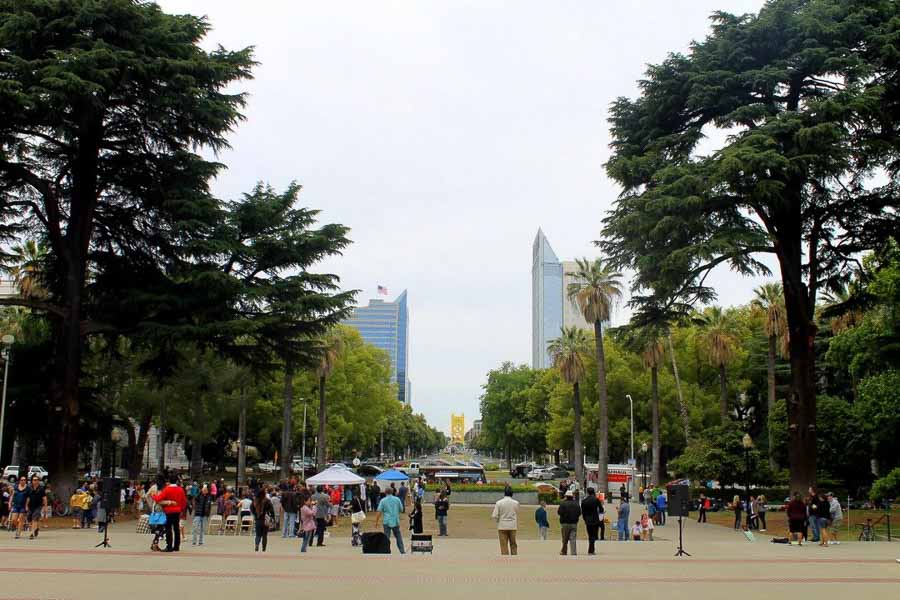 Day 1 in Sacramento, California
Grab coffee and pastry from Temple Coffee Roasters
Start off your first day in Sacramento at one of the most popular coffee spots in town – Temple Coffee Roasters on K St.
They offer up delicious pastries and craft coffee. Try one of their specialty pour over coffees for the right kind of caffeine kick to start your day.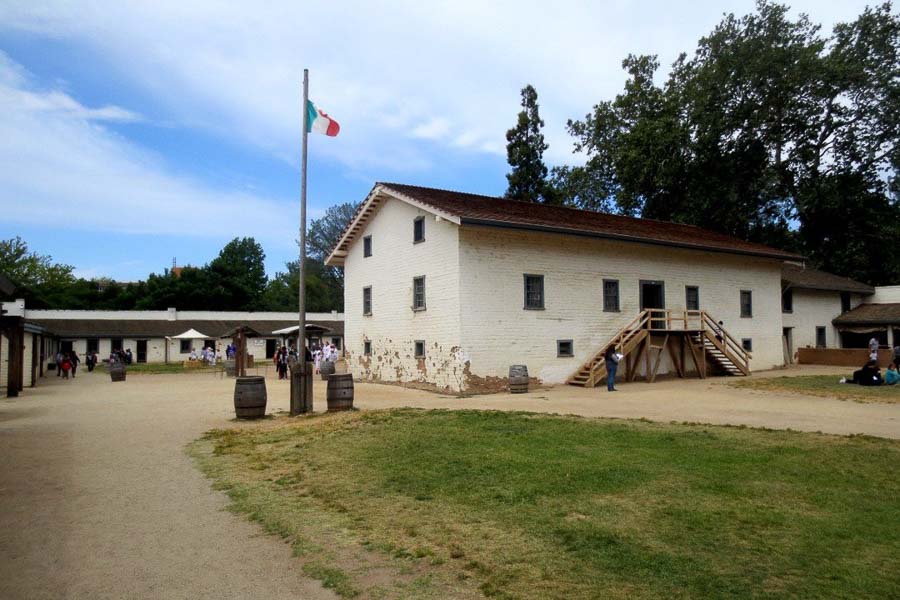 Feel Like a Pioneer at Sutter's Fort State Historic Park
Once you've had your fill of caffeine, head over to Sutter's Fort State Historic Park to dive into Sacramento's pioneer history.
The interactive park showcases the original fort founded by John Sutter in 1839. You can still walk within the original walls of the fort today.
Within those walls are different rooms on the compound that have been reconstructed to reflect a typical life of a 19th century pioneer.
Each room tells the story of the early pioneers in California during the Gold Rush and how important Sacramento was to their journey.
There are historical reenactments of pioneer life throughout the day for spectators to enjoy as well.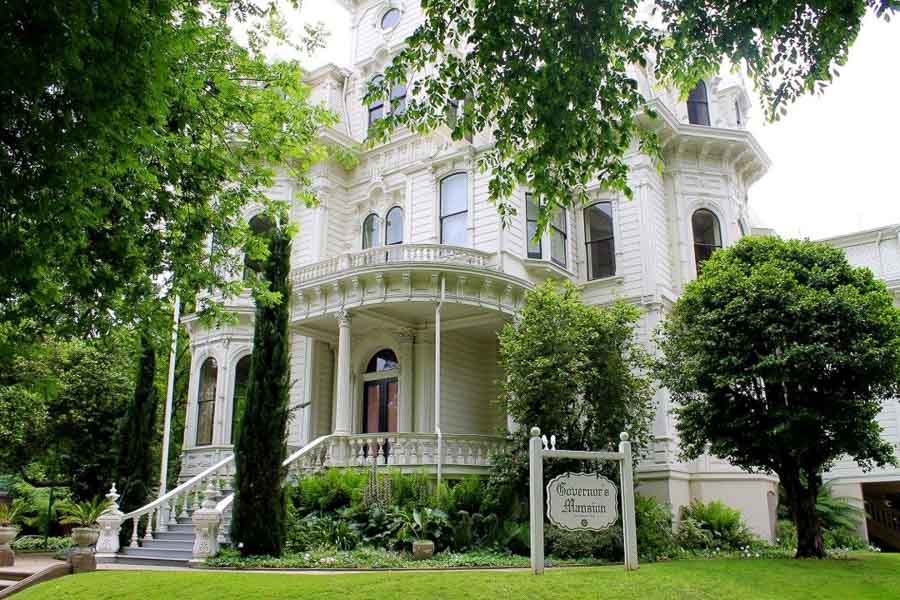 Admire the Exterior of the Governor's Mansion
After spending a couple of hours at the fort, walk over to the Governor's Mansion to see another important historical landmark in the city.
The Governor's Mansion is not only a historical landmark, it's still used as the official residence of California's governor.
For almost 50 years the Governor's Mansion was turned into a public museum, but the city reverted it back to the official mansion of the Governor in 2015 when Jerry Brown moved in with his family.
This means that you unfortunately can't tour the 33-room, three-story mansion anymore, but it's still an ornate sight to see in Sacramento and admire from the outside.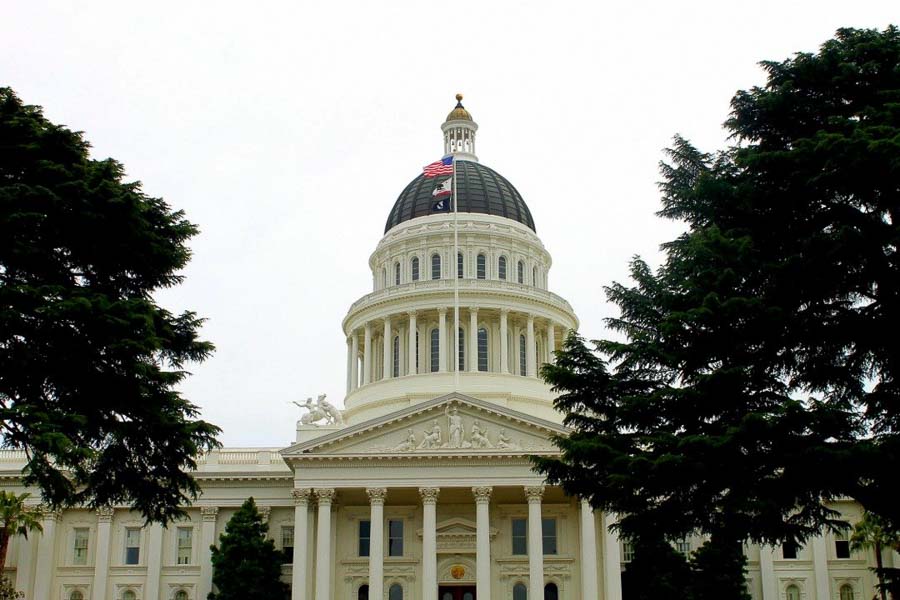 Tour the Capitol Building and Relax in Capitol Park
Now that you've seen where the California governor lives, it only makes sense to see where he works too.
The California Capitol Building is one of the most popular sights to see in Sacramento, because it's where the most important political action in the state takes place.
Even if you're not that into politics, the Capitol Building is worth a tour because it is stunning on the inside. And, at the very least, you can go see a smiling picture of the Terminator inside.
Public tours of the Capitol Building run from 9am to 4pm every hour on the hour. On weekends, make sure to enter through the N Street entrance.
After you're done with your tour, take a walk or a rest in Capitol Park and smell the 650 roses in over 140 varieties at the World Peace Rose Garden.
Mikuni for Lunch
Grab a seat at a nearby favorite eatery, Mikuni, for a seafood lunch. This is one of the best sushi restaurants in Sacramento that has been in business for over 25 years.
Try their BBQ tuna, freaky edamame, or pepperfin for a fresh seafood meal to keep you going throughout the day.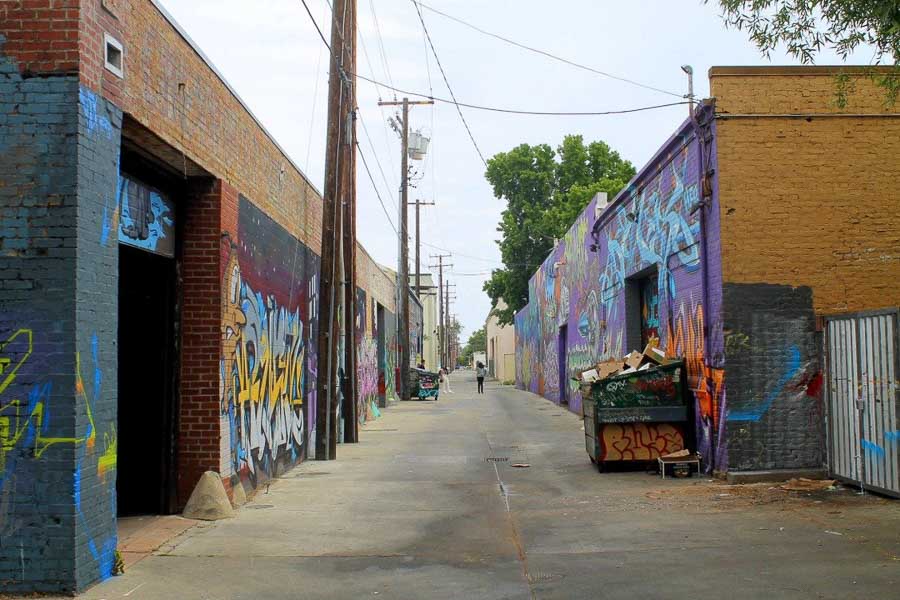 Mural Hunt around Midtown and Downtown Sacramento
One aspect about Sacramento that a lot of people don't realize is that it is full of colorful street art.
Therefore, one of the best things to do in town is go on a mural hunt where the majority of street art can be found around Midtown and downtown Sacramento.
A few favorite pieces that you should include on your street art hunt include:
Koi Fish Mural – 20th Street between J and K Streets
The Wishing Wall – 819 19th St
Iker Muro/Murone – 555 Capitol Mall parking garage
Innocent Universe – 1301 R Street
It Was Only a Dream – 730 R St
Not surprisingly, the nation's largest mural festival happens annually in Sacramento, called Wide Open Walls. So, if you're traveling to the city in August, make sure to check it out.
Walk through the Hipster Handle District
The Handle District (or HBID for shore) has become the artsy hipster spot to enjoy in Sacramento.
It's a small two-square-mile district within Midtown taking up the blocks between 18th street, 19th street, L street, and Capitol Avenue. What it lacks for in size it makes up for in character and culture.
This is the district to enjoy the artisanal things in life. Stop by Ginger Elizabeth Chocolates to satisfy your sweet tooth and grab a pint at Fieldwork Brewing Company as you walk through it.
Dinner at LowBrau
One of the most popular local spots for dinner and a drink in Sacramento, LowBrau serves up gourmet and speciality sausages and craft beers from Germany, Belgium, and the US. The ambiance could be described as social and bustling.
If you're going to be here on a Friday, I'd recommend eating an early dinner before the DJ set starts and before the party crowd gets going.
The food and beer at LowBrau are delicious and it's a good choice for dinner whether you're a solo traveler or in a group.
Go Bar Hopping in Midtown
To end the night, go bar hopping in one of the best bar districts in Sacramento – Midtown!
Stop by The Cabin for a cozy cocktail vibe where you can have themed drinks such as a s'mores cocktail or apple cider and bourbon.
Or, grab a drink at the Coin-Op Game Room and test out your video game skills. If you're in the mood for live music, head to the Holy Diver to discover your next favorite rock band.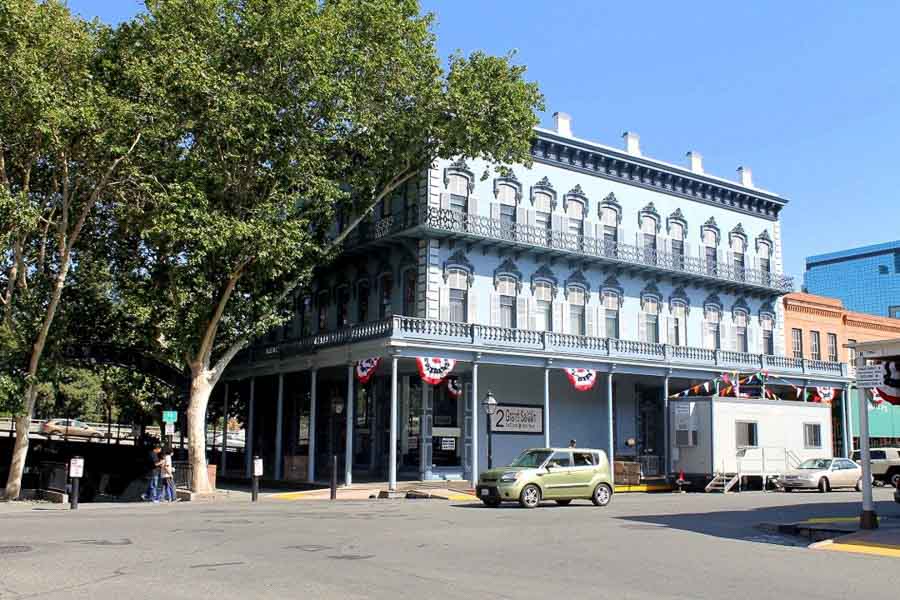 Day 2 in Sacramento, California
Brunch at De Vere's Irish Pub
One of my favorite brunch spots in Sacramento, De Vere's has solid Irish breakfast fare and some of the best Bloody Mary's and Irish coffees in town.
Try the Banana Bread French Toast, Irish Bacon Benedict, or Corned Beef Hash for a filling start to your day.
Learn More About the Golden State at the California Museum
Once you're sufficiently stuffed from brunch, head over to the California Museum to take a closer look at the Golden State's history.
The California Museum is home to the California Hall of Fame, and has exhibits on California Indians, the state's most remarkable women, Japanese American perspectives from World War II, the tech boom, and California Missions.
The museum covers a wide array of topics and it's a good place to start if you want to learn more about the layered history of California.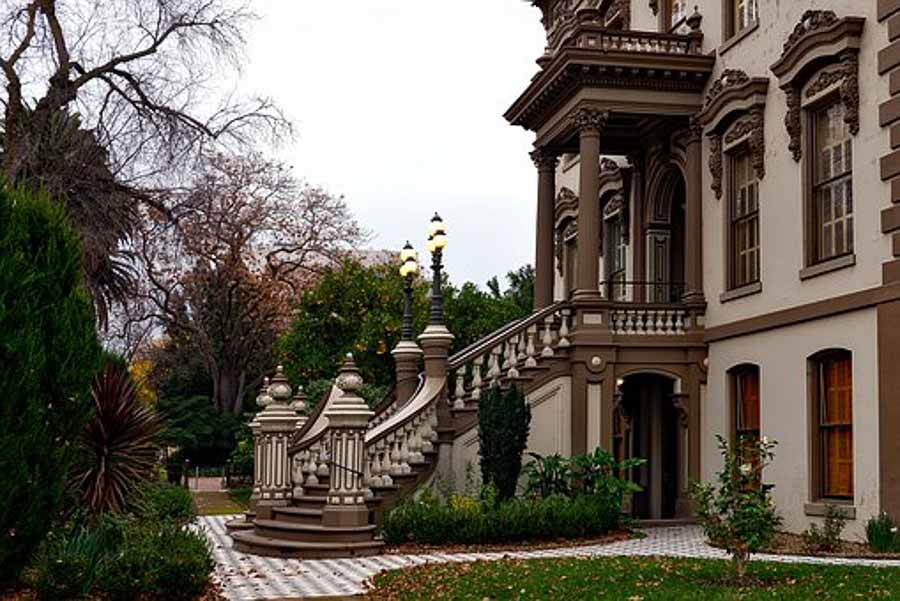 Tour the Leland Mansion
Originally built in 1856, The Leland Mansion is a protected historic site and museum in Sacramento and one of the most unique attractions in the city.
At one time it was the home and office of Leland Stanford, who was the governor of California from 1862-1863. It took 14 years and $22 million in restorations, but the mansion is now open as a public museum.
The 19,000-square-foot mansion is a testament to the grandeur of the Victorian era in California. It features 17-foot ceilings, gilded mirrors, restored woodwork, historic paintings, original period furnishings, and 19 century style gardens.
Tours of the mansion are offered daily from 10am to 4pm.
Optional: Lunch at Slice of Old Sacramento
You might still be full from brunch, but if you're looking for a quick bite to eat in the area, I'd recommend Slice of Old Sacramento after a few hours of sightseeing.
This is an ideal spot for a quick lunch and for your first introduction into the most historic part of the city – Old Sacramento.
The pizza at Slice of Old Sacramento is quick, tasty, and, as the name suggests, by the slice. Their garlic chicken pizza comes highly recommended.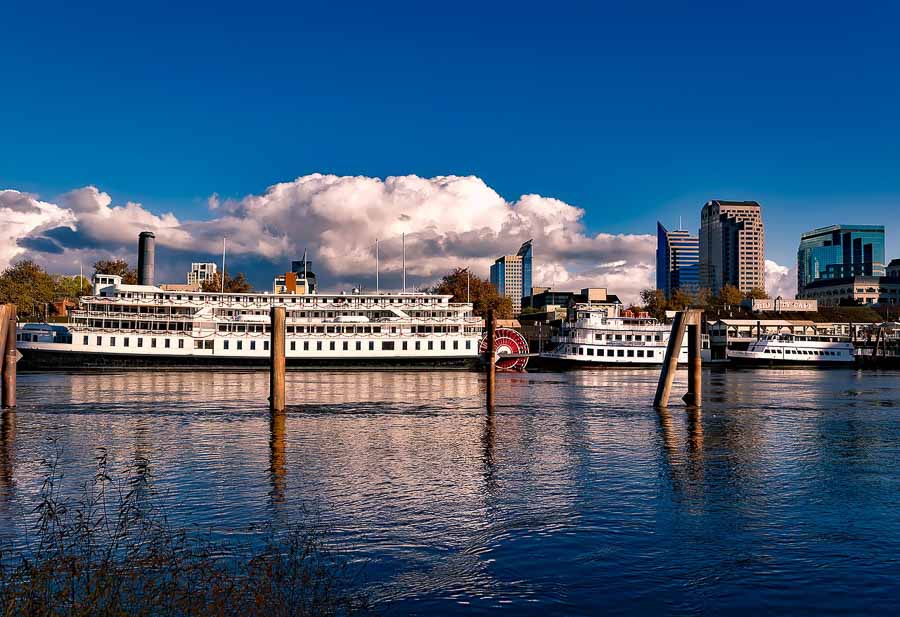 Enjoy a Historic River Cruise on the Sacramento River
One of those things you have to do at least once as a tourist (or local) in Sacramento is cruise the Sacramento River.
Hornblower Cruises offer three cruises every day. I'd recommend hopping on their 2:45pm Historic River Cruise, which is their last cruise of the day.
On the cruise, you'll have a tour guide to tell you about the history as you sail past Old Sacramento's most famous historical sites, such as the Delta King, the I Street Bridge, Tower Bridge, and the Air Force Docks.
The Historic River Cruise goes for about an hour and runs from Thursday to Sunday.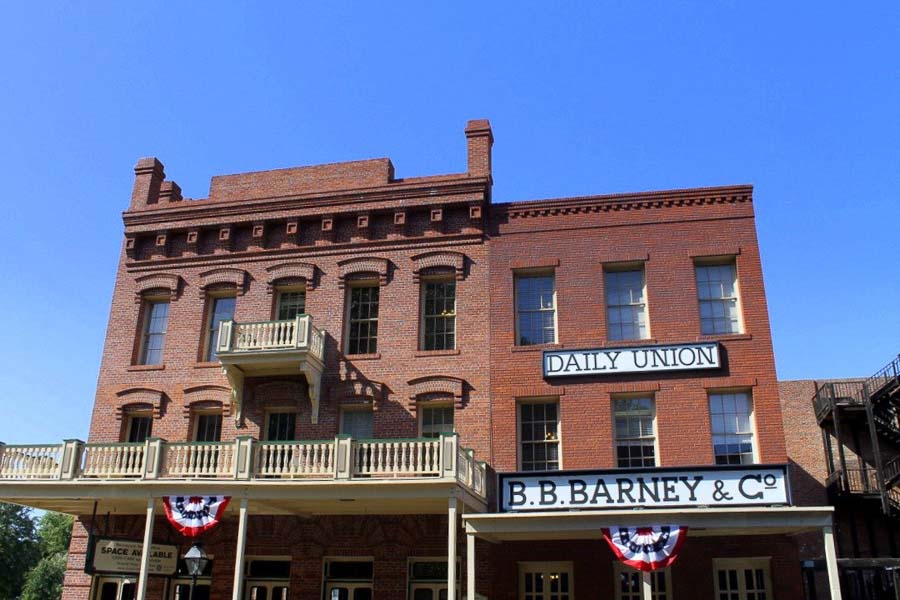 Walk Around Old Sacramento Historical District
After the Cruise, you'll be let off again in Old Sacramento where you'll finally have a chance to explore more of this historic riverfront district that takes you back to another era.
From the architecture to the themed stores, cobblestone streets, and horse drawn carriages, it feels like you've stepped back in time to the Gold Rush in California when you walk through Old Sacramento.
Here you can find old fashioned candy stores with saltwater taffy, homemade ice cream, and plenty of novelty shops if you're looking for a unique Sacramento souvenir.
Check out Old Sacramento highlights below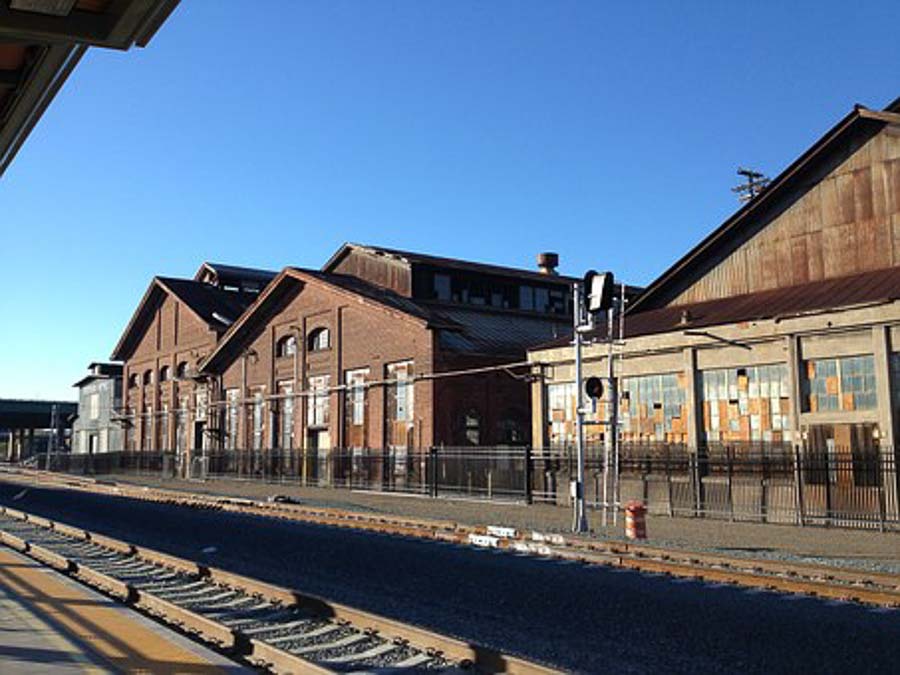 Ride a train and dive into Railroad history at California State Railroad Museum
Make sure to stop by the California State Railroad Museum while you're in Old Sacramento for a look at the importance of the railroad in California.
Believe me, it's a lot cooler than it sounds.
The California State Railroad Museum offers 45-minute train rides along the Sacramento River from April to September, and features exhibits on social issues, railroad artwork, and the overall history of the railroad in California.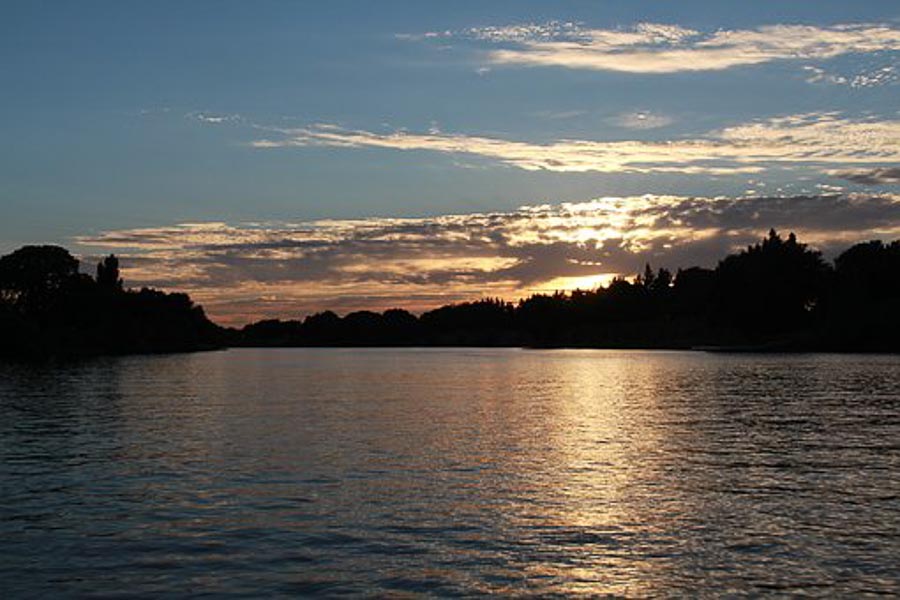 Take a Stroll on the River Parkway Trail at Sunset
Around sunset, walk down to the River Parkway Trail and take a stroll along the Sacramento River at golden hour. This is one of the most relaxing and beautiful activities to do in Sacramento, especially on a warm summer evening.
If you want to make it a nice date activity, grab ice cream from Old Town Sacramento, stroll along the River Parkway Trail, and end with a sunset picnic at River Walk Park.
Dinner at Firehouse Restaurant
For your last night in Sacramento, head over to The Firehouse Restaurant for a nice evening full of good food and a more upscale ambiance.
Eat on the outdoor courtyard during the nicer months of the year, and enjoy the seasonal American Fare that The Firehouse Restaurant has to offer on the menu.
Try the pork belly or scallops and make sure to peruse the extensive wine menu to pair a bottle with your meal.
Indulge in Vic's Ice Cream or The Parlor Ice Cream Puffs
What better way to end your time in Sacramento than on a sweet note?
Two of the most famous sweet spots in Sacramento are Vic's Ice Cream and The Parlor Ice Cream Puffs.
I'm personally more partial to The Parlor, but both of these Sacramento dessert institutions are a must visit.
Just note that both are located a ways outside of downtown Sacramento, so you will probably need to take an Uber or Lyft to get there. But, believe me, it will be worth it.
Check out this fun drone view of Sacramento from above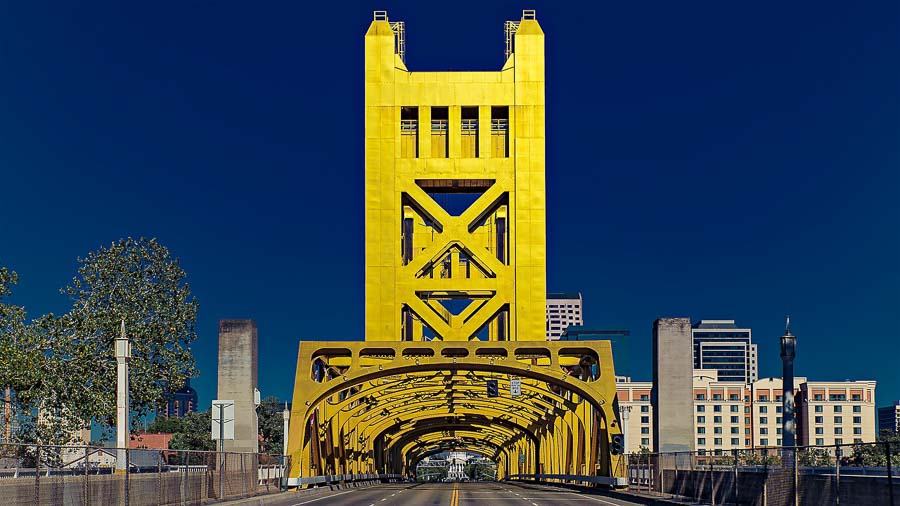 ————-
And that's it! You've spent a weekend in Sacramento enjoying the more local aspects of the city.
As I mentioned above, there is SO much to do in this city it's hard to limit an itinerary to just two days.
Sacramento is also a great jumping off point for other popular attractions in Northern California, and it's close to a ton of beautiful hiking spots and state and national parks.
There are more than a few reasons why you should add Sacramento to your list on your next visit to Northern California. Hopefully this itinerary gave you a good basis for how to enjoy the city with a short amount of time.
Enjoyed this – please pin it!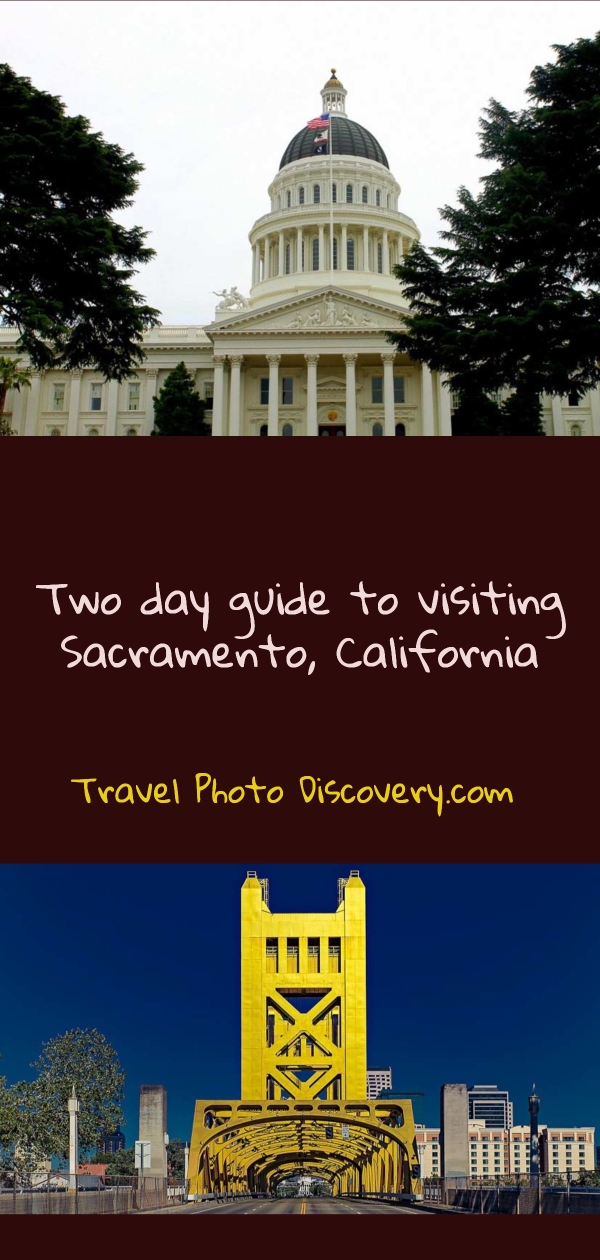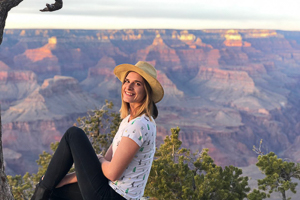 About the Author
Mimi McFadden is a travel blogger and freelance writer. Originally from California, she has been slow traveling the world since 2013.
When she's not writing, you can probably find her sipping on a pint of craft beer, chasing waterfalls, or planning her next crazy adventure in a foreign land. After living abroad for five years in Australia, New Zealand, Thailand, Greece, and Portugal she has finally found a home in San Francisco, California. You can find her on Instagram, Facebook, and her blog, The Atlas Heart.
Conclusion on What to do in Sacramento
Thanks for visiting today and checking out this post on What to do in Sacramento. I hope you are inspired to plan a visit and enjoy these wonderful attractions. If you enjoyed the images and post, could you please share it with any of the social media buttons located around the post.
If you like what you see, come and check out my other social media channels for more updates, including Instagram, Pinterest and Twitter
Some links in this article on What to do in Sacramento are affiliates which provide a small commission to support this site at no extra cost to you. Thank you for reading, and happy travels!