Travel bloggers share their favorite Unesco,historic monuments and architectural wonders
There are so many truly amazing places to visit throughout the world with spectacular and historic monuments and Unesco World Heritage sites. When I ask this question to a few fellow of travel bloggers what their favorite sites are to visit, I received a quite few exciting and interesting locations that I heard of and some new places that I will also place on my bucket list of historic sites to visit down the road.
Here are some of their favorite sites in no particular order:
Pena National Palace, Portugal
Less than an hour's drive from Lisbon will take you to Sintra – a land that's full of magical castles and magnificent palaces. Pena Palace is one such monument in Sintra that sits on the top of a hill surrounded by 200 hectare of vast terrain that is home to diverse trees. The palace is a UNESCO World Heritage site and one of the Seven Wonders of Portugal.  It can be seen that the architecture of this Palace is influenced by different cultures like Gothic, Moorish, Islamic, Renaissance, and holds the classic example of 19th century Romanticism in Portugal. The interiors of the Palace include Royal Dining room, Ball room, the Noble Room, Kitchen, Chapel, all of it containing exquisite royal collections. There are plenty of walking routes surrounding the Palace filled with rare trees, ponds, fountains, statues,and abundance of lush greenery.   The Palace can be reached by tour buses, mini tram, public bus (#434), or by a 20 minute uphill walk from Sintra Centre.
Anu @  Country Hopping Couple  at 
Kutná Hora – Czech Republic
Located about 37 miles (60 km) from Prague, visiting the UNESCO World Heritage site of the Historical Town Centre of Kutná Hora with the Church of St. Barbara and the Cathedral of Our Lady of Sedlec was one of the  highlights of our trip.
This once successful mining town was an economic and political center and renowned for its silver ore deposits. Many tourists flock to the nearby Sedlec Ossuary Bone Church that is worth checking out for its macabre contents. But, the charming town is also worth a visit. It was beautiful with rolling hills and cobblestoned streets that took us to colorful squares and historic buildings. Its most famous landmark is the stunning Church of St. Barbara. It was appropriately named for the patron saint of miners. The church was remarkable outside with flying buttresses and its unique tent looking roof. But, don't miss its interior too with soaring ceilings, Medieval frescoes in great condition and some of the most detailed and colorful stained glass windows.
Mary Pinafiel Solio at http://www.theworldisabook
Vat Phou Champasak, Laos
Imagine for a moment…. a multi-tiered, exceptionally preserved, 1000 year-old complex of ruined palaces and temples, a Hindu turned Buddhist sanctuary, nestled in the mountains in the Mekong valley. Many people venture to (mostly) remote southern Laos to visit the Khmer-era ruins of Vat Phou Champasak (also spelled: Wat Phu). This 
UNESCO World Heritage Site (#481
) dates back to the Angkorian period and is one of the most impressive and important archeological sites in Laos.The site sits picturesquely at the base of a mountain and may be reached via Pakse (two hours), or you may opt to stay in sleepy, one-street Champasak or Don Deng. Wat Phu is divided into two parts; the upper temples and the lower palaces; which are joined by a steep and precarious stairway.
Safranbolu, Turkey
North of Ankara, towards the Black Sea, lies the UNESCO listed town of Safranbolu. Originally known for its saffron trade, this beautifully preserved ottoman town attracts visitors happy to wander the cobblestone streets and alleyways where cobblers still hand stitch shoes and blacksmiths fix old pots and pans. Here you can be easily led astray by the tempting aromas from the baker's wood fired ovens, the invitations to join locals for cay (tea) and the many offers to taste the turkish delight for which Safranbolu is well known. You'll plan to stay a night and then find yourself not wanting to leave!
Jenny Freedman at http://atasteoftravelblog.com
 Akko, Israel
Israel's ancient port city of Akko was once the capital of St. Jean d'Acre, an ancient Crusader kingdom.  Though Napoleon tried, he was unable to conquer it in 1799.  Today, the old walled city is a UNESCO World Heritage Site.
Edinburg, Scotland
One of the reasons Edinburgh was named a UNESCO World Heritage Site is the beauty — and contrast — between Old Town and New Town. The Scottish capital since the 15th century, Old Town is dominated by Edinburgh Castle. New Town, developed from the 18th century on, influenced other European city planning. Side by side, the two historic areas gives the city its unique character.
Marilyn Jones  Writer and Photographer at  http://www.travelwithmarilyn.com/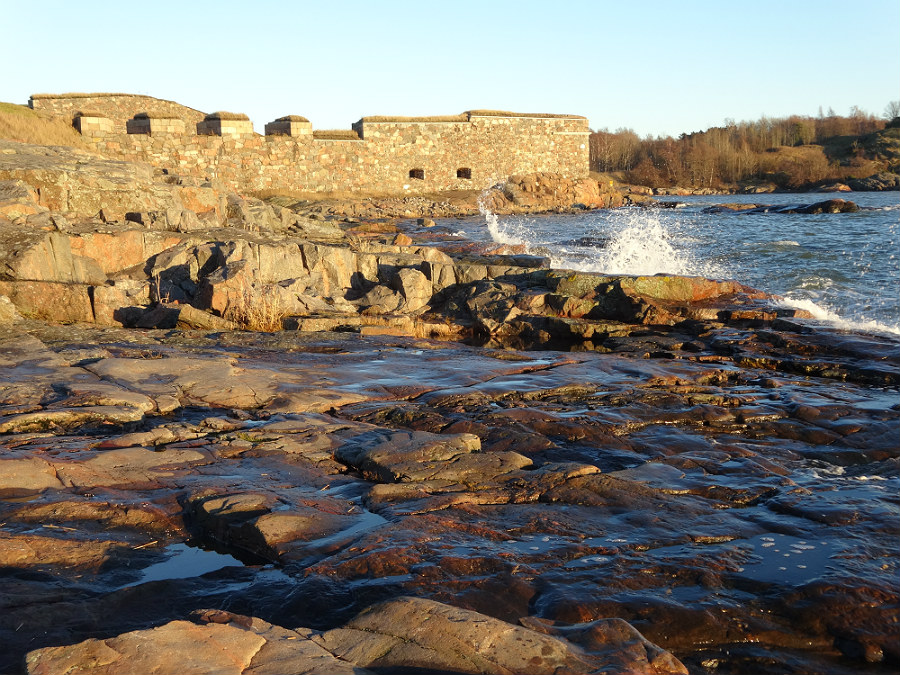 Suomenlinna, Finland
The UNESCO World Heritage Site of Suomenlinna is a maritime fortress dating back to the mid 18th Century and scattered across six islands in Finland, just a short ferry trip from Helsinki. It is well worth a visit, giving some insights into how Helsinki came to be, after periods of Swedish, Russian and now Finnish rule. The site has played a key role in many turning points of Finland's history and is today enjoyed by both locals and visitors alike. It is also now a haven for migratory birds such as barnacle geese and swans.
Newgrange , Ireland
The UNESCO World Heritage Site of the Boyne River Valley includes the megalithic passage tomb of Newgrange. Newgrange is over 5,000 years old and dates from 3200 B.C. (more than 500 years before The Pyramids at Giza in Egypt and over 1,000 years before Stonehenge).  Like other heritage sites, it tracks the sun's rotation and the tomb's interior is briefly pierced by the sun on the winter solstice.  This is the oldest place on the planet we've ever visited.
 Lance & Laura Longwell at http://www.traveladdicts.net/2008/03/westport-to-dublin-with-strokestown-and.html
Ephesus, Turkey
Ephesus is an amazing archeological and one of the most important sites in the world. Not far away from Izmir, Turkey.
Ancient Greek city filled with influences from Classical, Hellenistic and Byzantine periods.
The city was famed for the Temple of Artemis (completed around 550 BC), one of the Seven Wonders of the Ancient World. As well as being one of the seven churches of Asia that are cited in the Book of Revelation and it is believed
to be the city of the Seven Sleepers. Seven seems to be a motive number of this place! Not to miss when you are in Turkey!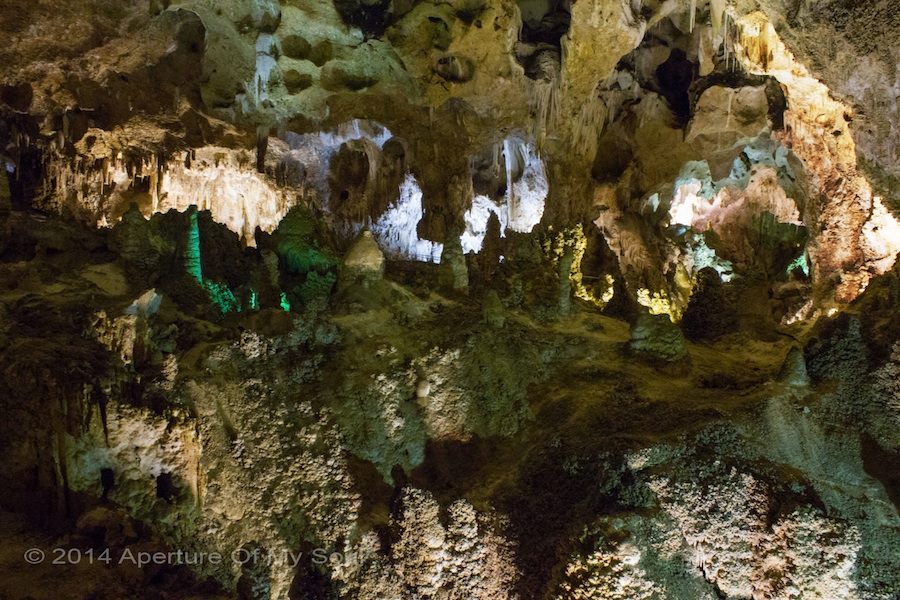 Carlsbad Caverns National Park, New Mexico
Located in the Guadalupe Mountains, Carlsbad Caverns National Park has been a UNESCO World Heritage site since 1995. Whether you take the elevators or hike down 1¼-mile into the cavern, be prepared to be amazed! Measuring over 30,000 square yards in size, the 'Big Room' is your first look into this natural wonder.  I loved the rare option of a self-guided tour, which allows you the freedom to photograph as much as you desire.  Don't miss their Bat Flight Program in the mornings and evenings.  Carlsbad Caverns National Park is a New Mexico treasure.
Nancy Boettcher Clark at http://www.apertureofmysoul.com
Historic Centre of Vienna
Ringstrasse is the most famous area of Vienna where many important Baroque buildings, monuments and parks are located.  Most of these buildings date back to the time before 1870. Vienna State Opera, Austrian Parliament Building, Rathaus, University of Vienna, Museum of Art History and the Natural History Museum are just some out of many
notable landmarks which are located here. My personal favourite is the Natural History Museum which houses more than 30 million objects."

Zorica at http://www.eurotribe.com
 Borobudur
Borobudur, the world's largest Buddhist monument, is found just outside of Yogyakarta on the island of Java, Indonesia.  This UNESCO world heritage site is quite amazing – a massive step pyramid made with giant stone bricks.  It's located on a hil with great views of the surrounding country side.  It was built in the 9th century AD and wasn't at all what I expected to find when I visited Java.  The intricate stone carvings, Buddha statues and bell shaped stupas make for quite a sight.  Despite being a popular tourist attraction, there were few foreigners when we visited.  This is definitely a must see attraction for any visitor to Indonesia.

Sharon from Where's Sharon (wheressharon.com)
Fethiye, Turkey
Turkey has so many impressive archaeological sites that Fethyie in the Aegean region is sometimes overlooked. However, because of its stunning location and impressive sights it is well worth a visit! Its main attraction is the Tomb of Amyntas, which was built by the Lycians in 350 BC. The impressive structure is surprisingly well-preserved. Admission to the site is free, but watch out for people trying to "show you the tomb" for a fee – you can save that money, as the tomb is easy to find and you will not get any valuable information.
Irene Jaindl & Stefano Ticozzi at  http://www.freelancersontheroad.com
La Sagrada Familia in Barcelona
La Sagrada Familia in Barcelona, Spain is one of seven works by architect Antoni Gaudí designated as UNESCO World Heritage sites. Gaudí began work on the church in 1883, using innovative construction techniques and a design rife with symbolism. Facades celebrate Christ's birth and passion. Towers are dedicated to the apostles, evangelists, Jesus and Mary. Columns and stained glass windows in the interior represent heaven, the garden of new creation. Work continues to complete spires and the main facade, with completion targeted for 2026, the hundredth anniversary of  Gaudí's death. La Sagrada Familia attracts over three million visitors yearly.
Historic Centre of Oaxaca and Archaeological Site of Monte Albán
The city of Oaxaca Mexico is known being the home of mole, that flavorful combination of chocolate and chiles that comes from the pre-columbian people of the area, the Zapotec. The Zapotec people still make up a large percentage of the residents in the area where 60% of families speak a language other than and usually older than Spanish at home. The other great evidence for the impact of the Zapotec culture can be found at Monte Albán.  Monte Albán was a "city in the clouds" built around 2,500 years ago by leveling off one of the local hills. The city dominated southern Mexico for over a thousand years. Visitors to the site should hire one of the excellent local guides.
 Chris Christensen at Amateur Traveler
Trinity Sergius Lavra, Russia
The UNESCO Site of the Architectural Ensemble of the Trinity Sergius Lavra in Sergiev Posad is located on the 'Golden Ring Road'. Trinity Sergius Lavra is the most important Russian monastery and the spiritual epicentre for Orthodox Russians. The monastery was founded in 1345 by Sergius of Radonezh one of the most worshiped Russian saints. The Trinity Sergius Lavra is located in town of Sergiyev Posad, about 90km from Moscow on the way to Yaroslavl.
Hohenzollern Castle in Germany
Privately owned, Hohenzollern Castle is an important site in Purssian history located just outside of Stuttgart, Germany. It's essentially where Prussian lineage began (and eventually divided). The castle was the ancestral home of the Hohenzollern dynasty, ruling over Prussia from the Middle Ages up until the end of the First World War. The owners of the castle today are descendants from the same family tree! In fact, as the tour guides like to point out, the family owners used to love throwing parties & raves in the historic site.
Cusco, Peru
When you arrive in Cusco, the city leaves you breathless in two senses. First, the ancient capital of the Inca Empire amazes you with its majestic historical buildings, mainly from the era of Spanish colonization, and at the same time you will have difficulties in breathing as you find yourself at almost 4000 meters above sea level. The heart of the city is the square called "Plaza de las Armas" from where you can start discovering Cusco, World Heritage site since 1983, one of the most beautiful cities of Latin America.
Kinkaku-Ji, Kyoto
Kinkaku-Ji or the pavilion of the golden temple, is one of those amazing temples in Kyoto you just have to witness first hand to really get a grasp of its unique and special quality and meaning. The main temple, a golden pavilion set in a magnificent landscape and fronting a miniature pond symbolizes famous places in Chinese and Japanese literature. I wrote a blog post with some more images of the beautiful landscape here. It is one of the most popular and must see attractions while visiting Kyoto, Japan and the gardens surrounding the temple are wonderful to explore and photograph.
Noel Morata at http://www.travelphotodiscovery.com/
Aphrodisias, Turkey
Aphrodisias is a small ancient Greek city in Turkey, named in honor of Aphrodite, the Greek goddess of love.  Famous for it's marble quaries, the city started from it's Hellenistic origins and then transitioned to a Roman occupation which then exploited the nearby marble quarries and built more sculpture and magnificent structures throughout the ancient city.  The temple of Aphrodite was the focal point of the town, and in typical Christian conversions of roman temples, it was later turned into a Christian basilica. Along the ruins of the temple are Christian crosses and other large marble insignia scattered throughout the grounds like pieces of a puzzle still waiting to be pieced together in some future time frame.  Due to it's more remote location, Aphrodisias survived many centuries undisturbed, a very large portion of its magnificent marble sculptures have been unearth and wonderfully preserved in its adjoining museum.
Noel Morata at http://www.travelphotodiscovery.com/
Wasn't this a spectacular tour of these ancient wonders and historic sites? Did you have a favorite or is there another site not mentioned that you think should also be added to this list, please tell us in the comment section below.
If you enjoyed reading this post on Travel bloggers share their favorite Unesco, historic monuments and architectural wonders, please consider sharing it with any of the social media buttons below.